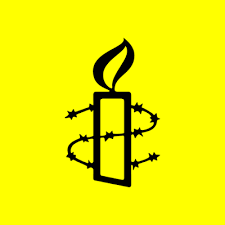 For Immediate Release
September, 05 2016, 01:45pm EDT
Contact:
Tel: +44 (0) 20 7413 5566,After hours: +44 7778 472 126,Email:,press@amnesty.org
G20 "Burden-Sharing" Call on Refugee Crisis Hypocritical
The G20 Hangzhou Summit Declaration calling for greater "burden-sharing" to address the refugee crisis reveals how little most G20 countries have done to share responsibility so far, said Amnesty International today.
WASHINGTON
The G20 Hangzhou Summit Declaration calling for greater "burden-sharing" to address the refugee crisis reveals how little most G20 countries have done to share responsibility so far, said Amnesty International today.
There are currently 27 countries in the world with regular programmes for resettling refugees. Only 9 of them are in the G20. Amongst the G20 only Canada has shown genuine openness on resettlement, taking in 25,000 refugees from Syria since late 2015 and indicating it will take more. Germany's strong stance, accepting over a million refugees, was unmatched by other European members of the G20.
"The G20 declaration that the refugee 'burden' must be shared rings very hollow, since many G20 countries are not shouldering their fair share of the global responsibility for refugees and a UN summit later this month is doomed to fail to agree a deal. Less than half of the G20 currently resettles refugees on a regular basis," said Audrey Gaughran, Director of Global Issues at Amnesty International.
"Right now many G20 countries are actively blocking global plans to share responsibility for the world's refugees. In UN talks, instead of backing a proposed global solution to the refugee crisis, the European Union, Russia and China all decided to remain part of the problem, prioritising their narrow national interests and rejecting concrete measures. It appears that some G20 members are saying one thing in public and another behind closed doors."
Amnesty International is a worldwide movement of people who campaign for internationally recognized human rights for all. Our supporters are outraged by human rights abuses but inspired by hope for a better world - so we work to improve human rights through campaigning and international solidarity. We have more than 2.2 million members and subscribers in more than 150 countries and regions and we coordinate this support to act for justice on a wide range of issues.
LATEST NEWS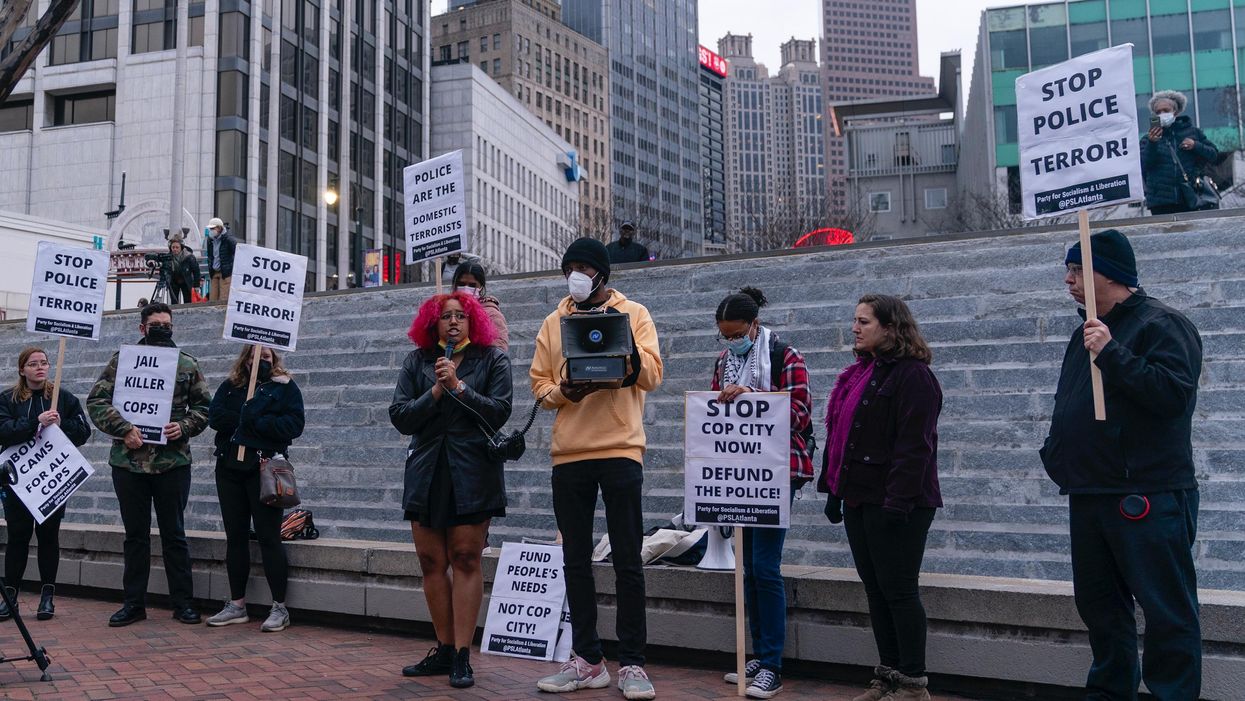 "Power concedes nothing without a demand," said the Atlanta Community Press Collective. "Ours is, 'Cop city must never be built—not here, not anywhere."
As Atlanta Mayor Andre Dickens and DeKalb County CEO Michael Thurmond announced Tuesday that construction of the $90 million, 85-acre police and fire training center known as "Cop City" will proceed under what Dickens called a "compromise," critics of the project had a resounding message: "Defend the Atlanta Forest. Stop Cop City."
Speaking during a Tuesday press conference at Atlanta City Hall, Dickens, a Democrat, outlined changes to the project. Acknowledging "concerns about the environmental impact" of the project, the mayor said a 100-foot tree buffer would be added, and that 100 new hardwood trees would be planted for each one destroyed during construction. Dickens also said the complex's firing range would be moved further away from a nearby residential area.
Dickens also defended the type of police training that would take place at the facility, saying it "includes vital areas like de-escalation training techniques, mental health, community-oriented policing, crisis intervention training, as well as civil rights history and education."
However, activists—many of whom protested inside and outside City Hall chanting slogans including "APD, shut it down," referencing the Atlanta Police Department, and "Cop City will never be built"—were not swayed in their opposition to the project.
"Our firm line is no Cop City anywhere," Jasmine Burnett, organizing director at Community Movement Builders, toldUnicorn Riot outside City Hall. "No destruction of the forest at all. I know, they're trying to harp on the fact that it's only 85 acres. And allegedly, the rest will be left for public use. But that's 85 acres too much."

\u201cRIGHT NOW: Protesters outside City Hall ahead of an announcement of amended plans to move forward with the future site of the Atlanta public safety training center\u201d

— Joe Ripley (@Joe Ripley) 1675185881
"We are also calling for the charges to be dropped against all of the protesters who've been charged with any crimes, but especially the domestic terrorism charges," Burnett added, referring to the 19 nonviolent protesters facing prosecution under a 2017 Georgia law that expanded the definition of "domestic terrorism" to include certain property crimes.
Over the objections of environmental, racial justice, Indigenous, and other groups, the Atlanta Police Foundation (APF)—a private organization whose backers include major corporations like Amazon, Home Depot, Wells Fargo, JPMorgan Chase, and UPS—was given permission in 2021 to build what's officially called the Atlanta Public Safety Training Center in the Weelaunee Forest in DeKalb County just outside Atlanta city limits. Cop City would be built on land stolen from the Muscogee people, many of whom were forced westward during the genocidal Trail of Tears period.
Last month, militarized police shot and killed Manuel Esteban Paez Terán, a 26-year-old protester also known as "Tortuguita" who allegedly opened fire on them, during a raid to violently clear forest defenders from the site. While a few federal lawmakers have called for an independent probe, Georgia Democrats including U.S. Sens. Raphael Warnock and Jon Ossoff and former gubernatorial candidate Stacey Abrams have said little to nothing about the killing, or about Cop City in general.

Also protesting outside City Hall on Tuesday, community organizer Micah Herskind said: "How dare they stand in front of people and say, 'Oh, this plan, where we're tearing down trees, is actually good for people, and it's good for the economy, and it's—you know, it's actually going to protect people?' It's obviously false, and I hope that it's reported as such, because it's such classic, blatant spin, that they're taking us for fools if they think anyone would believe that tearing down trees and putting cement over it is protecting the environment. That's outrageous."
\u201cThere is no compromise between the movement and the government. \n\nThe fact that they feel the need to say there is shows that we are winning.\n\nNo more backroom deals. No more empty promises.\n\nNo Cop City.\nNo land-swap.\nNo more repression.\n\nWe are close. Keep fighting.\u201d

— Defend the Atlanta Forest (@Defend the Atlanta Forest) 1675190179
In a statement, the Atlanta Community Press Collective said that "like all other points of 'compromise,' this has proved empty rhetoric to cover over the undemocratic railroading of this project on to unrepresented, disenfranchised residents of Atlanta and DeKalb County. This is more backroom talk between powerful elites and their dark money contributors."
"Now, the city, DeKalb County, the APF, the funders and builders of Cop City collectively have blood on their hands, and it seems they are willing to get bloodier: These are the people in power goose-stepping us to climate apocalypse," the collective continued. "Police continue to kill at higher and higher rates. In 2022, more people in the U.S. were killed than in any other year on record. The police and their corporate and political backers have used lies, misinformation, and distorted half-truths at every step of this process. Why should we believe a word they say?"
"Power concedes nothing without a demand," the authors asserted. "Ours is: 'Cop city must never be built—not here, not anywhere. Not one blade of grass! Not one tree! Free the prisoners, drop the charges!'"
"The fight continues. The movement to stop Cop City is only growing," they added. "On February 19-26 we are calling for a Week of Solidarity to Stop Cop City, with protests throughout the U.S .and around the world."
News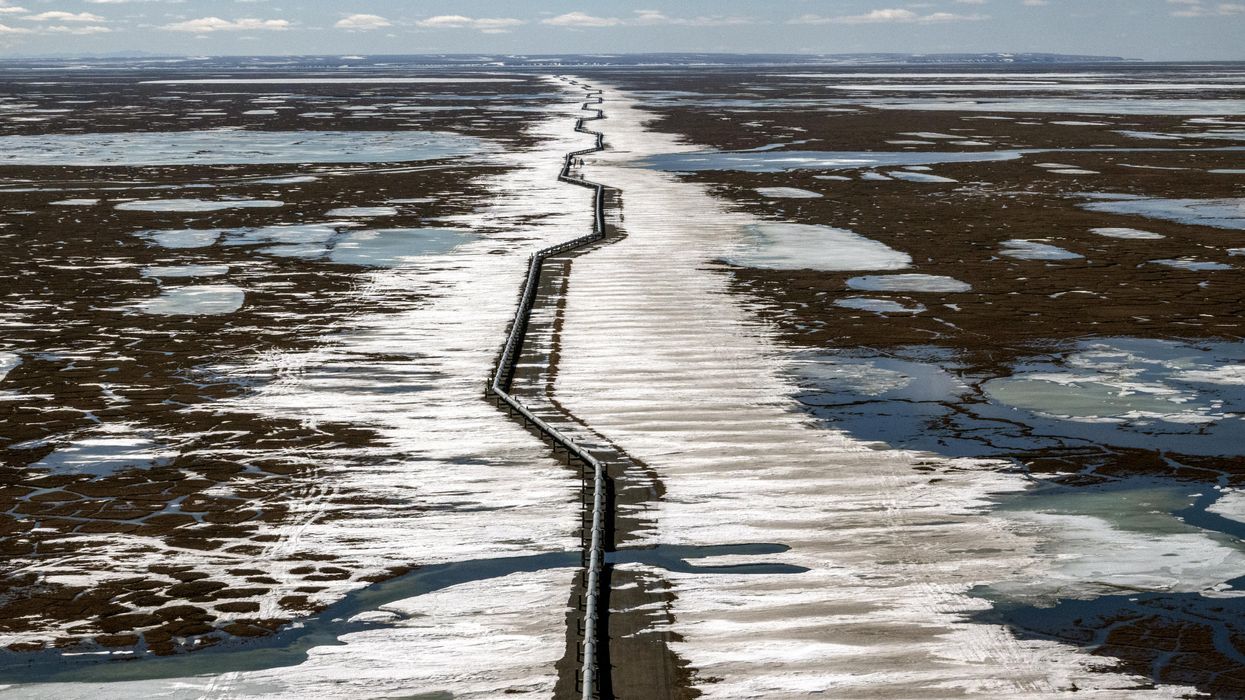 "Greenlighting the Willow Project would banish President Biden's climate legacy to one of irreparable and downright shameful environmental destruction," said a campaigner with Friends of the Earth.
The Biden administration's Bureau of Land Management on Wednesday published an environmental assessment that recommends partial approval of a major drilling project on Alaska's North Slope, prompting a flurry of calls for the Interior Department to reject the plan outright and prevent any additional fossil fuel extraction in the region.
"Greenlighting the Willow project would banish President Biden's climate legacy to one of irreparable and downright shameful environmental destruction," said Raena Garcia, fossil fuels and lands campaigner for Friends of the Earth. "Big Oil's exploitation of the rapidly warming Arctic has already thrust local communities onto the frontlines of the climate crisis, jeopardizing public health and polluting critical ecosystems."
Kristen Miller, executive director of Alaska Wilderness League, implored Biden to "reverse course on this massive climate disaster."
"Our window to act is rapidly closing to avert catastrophic climate change," Miller added, "and this plan only takes us one giant step closer to the edge."
The BLM's newly released supplemental environmental impact statement (SEIS) suggests a "preferred alternative" to the originally planned Willow Project, a ConocoPhillips initiative that has been the subject of years of court battles between environmentalists and the federal government under the Trump and Biden administrations.
The SEIS recommends the approval of three drilling locations instead of the original five and proposes limiting pipeline mileage. ConocoPhillips executives have said that any fewer than three drilling sites would make the project unviable as it would prevent Willow from turning a profit for the company.
"The Interior Department must reject the Willow proposal and live up to this administration's promises to take meaningful climate action."
The Biden administration's assessment acknowledges that "any North Slope oil and gas development, including the Willow [Master Development Plan], would likely incur spills" even if significant preventative measures are taken.
Sovereign Iñupiat for a Living Arctic warned in a statement that "if approved, this project would be the largest on public lands and would set back our national climate goals tremendously."
"Willow would lock us into extraction for another 30 years and could potentially be the catalyst for future oil expansion in the Arctic," the grassroots group said. "In 2021, a federal judge rejected the Interior Department's 2020 approvals of Willow for lack of adequate consideration of the impact of the surrounding environment. Regardless of the precautions put in place, there is no denying that fossil fuels are single-handedly the most damaging contributor to the global climate emergency, especially the Arctic."
"The Interior Department must reject the Willow proposal and live up to this administration's promises to take meaningful climate action and protect biodiversity by leveraging natural climate solutions," the group added. "The only reasonable solution to the climate emergency is to deny new fossil fuel projects like Willow and invest in a just transition."
The Interior Department—headed by Deb Haaland, who criticized the Willow Project as a member of Congress—now has a month to make a final decision on the project.
In a statement, the department made clear that it could further curtail the project or block it entirely—a step climate groups said would be consistent with the administration's climate pledges.
"The department has substantial concerns about the Willow project and the preferred alternative as presented in the final SEIS, including direct and indirect greenhouse gas emissions and impacts to wildlife and Alaska Native subsistence," the agency said. "Consistent with the law, a decision will be finalized by the department no sooner than 30 days after publication of the final SEIS. That decision may select a different alternative, including no action, or the deferral of additional drill pads beyond the single deferral described under the preferred alternative."
\u201cA village on Alaska's North Slope will bear the brunt of @conocophillips' Willow oil project, from worsening air quality to disrupting hunting practices.\n\nThe City & Native Village of Nuiqsut have sent a letter to @Interior flagging urgent concerns. We'd be remiss to ignore them.\u201d

— Earthjustice (@Earthjustice) 1675262400
While the scaled-back alternative plan for Willow would have a smaller climate impact than the originally proposed project, it would still emit around 9.2 million metric tons of carbon dioxide each year, the BLM estimated.
Earthjustice, which has fought the Willow Project in court, noted that the revised plan would "bring at least 219 wells, 267 miles of pipelines, and 35 miles of roads to a vast public lands area in Alaska's Western Arctic, permanently altering a globally significant and ecologically rich landscape."
As The New York Timesreported, ConocoPhillips "has said it was hoping for a fast decision from the Biden administration that would allow construction to begin this winter," fearing that "if spring sets in and warmer temperatures begin to melt the frozen roads, it could make it more difficult for crews to pass and construction would have to be shelved for another year."
"Therein lies one of the Willow project's ironies," the Times continued. "Over the past 60 years, Alaska has warmed more than twice as fast as the rest of the United States and the region is expected to continue to warm by an average of 4°F over the 30-year life of the Willow project, thawing the frozen Arctic tundra around the drilling rigs and shortening the winter season during which ice roads and bridges remain frozen. The proposed solution: ConocoPhillips plans to eventually install 'chillers' into the thawing permafrost to keep it solid enough to support the equipment to drill for oil—the burning of which will release carbon dioxide emissions that will worsen the ice melt."
Dyani Chapman, state director of the Alaska Environment Research and Policy Center, said Wednesday that "it's absurd that as our tundra is melting because of climate change, ConocoPhillips plans to use 'chillers' to re-freeze tundra so it can drill for oil that will, in turn, make climate change even worse."
"The Willow project is bad for Alaskans," said Chapman. "ConocoPhillips' activities, which bring gas leaks and harmful development into the region, have already done a lot of damage to local communities. The community of Nuiqsut is already surrounded by planned and active oil wells and people there have seen a rise in respiratory illnesses. They do not need more oil wells and drilling."

News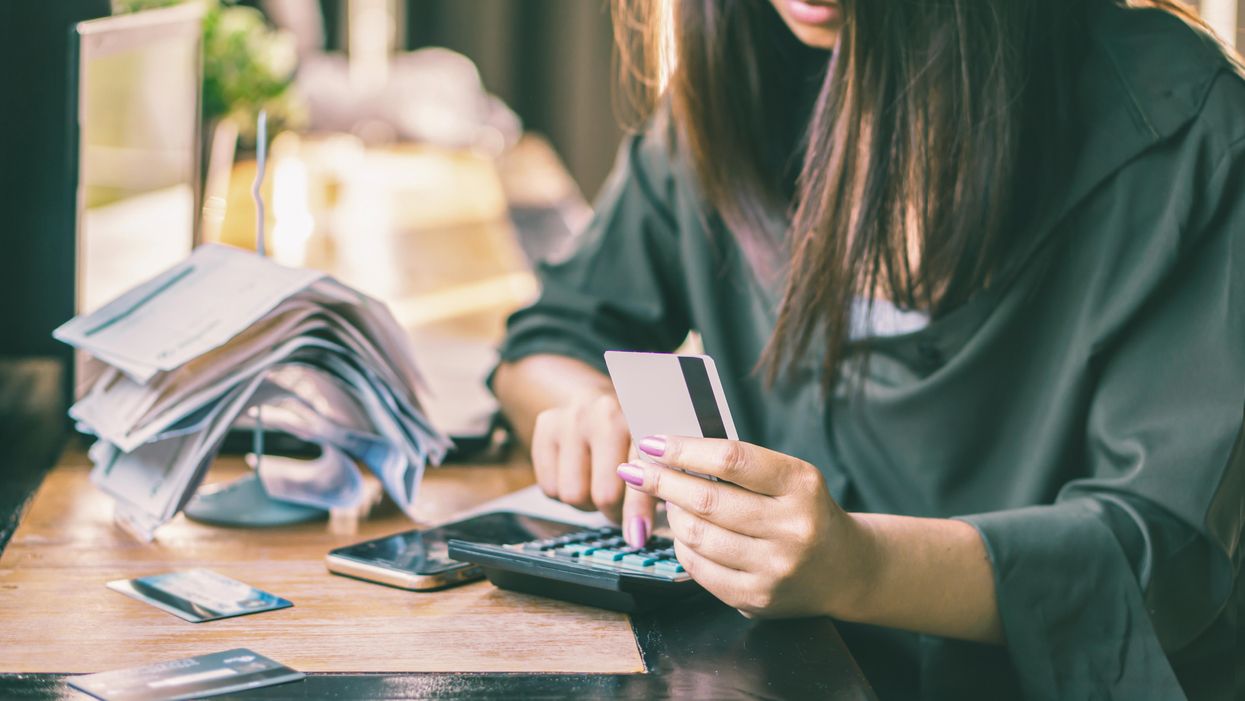 One advocate said the proposal "proves that the bullying behavior of companies who abuse Americans for their own profit will not stand from the CFPB."
The Biden administration on Wednesday was widely praised for unveiling proposed regulatory changes that could save American families up to $9 billion a year by cracking down on unfair credit card late fees from U.S. banks.
"Over a decade ago, Congress banned excessive credit card late fees, but companies have exploited a regulatory loophole that has allowed them to escape scrutiny for charging an otherwise illegal junk fee," said Consumer Financial Protection Bureau (CFPB) Director Rohit Chopra. "Today's proposed rule seeks to save families billions of dollars and ensure the credit card market is fair and competitive."
The CFPB proposed amending regulations related to the Credit Card Accountability Responsibility and Disclosure (CARD) Act to ensure that late fees—now as high as $41—are "reasonable and proportional" to the costs incurred by companies. The rule would limit most late fees to $8, ban fees greater than 25% of the required payment, and end automatic annual inflation adjustments.
"Regulations seldom deliver such concrete benefits to consumers as the plan that the CFPB has set in motion today."
Like Chopra, Liz Zelnick, director of economic security and corporate power at Accountable.US, highlighted that "despite Congress' ban on excessive late fees, the Federal Reserve's loophole has allowed greedy credit card companies to collect exorbitant charges that were designed to profit from consumers living paycheck-to-paycheck."
"The CFPB's crackdown on these exploitative charges will redirect billions from the pockets of big banks to consumers' wallets and our economy," she said. "Today's rule proposal proves that the bullying behavior of companies who abuse Americans for their own profit will not stand from the CFPB."
Elyse Hicks, consumer policy counsel at Americans for Financial Reform, pointed out that "regulations seldom deliver such concrete benefits to consumers as the plan that the CFPB has set in motion today."
"This agenda, created after the financial crisis in 2008, is as relevant as ever, looking out for Americans' financial interests, and keeping an eye on the big banks and predatory lenders who would rip them off," Hicks added.
The proposal comes as the Fed on Wednesday is expected to yet again raise the interest rate for interbank lending, despite repeated warnings from progressive economists and advocates about the negative impacts for working people. The U.S. central bank's federal funds rate influences the interest rates used by credit card companies.

\u201cExcellent work by @CFPB! This proposal to end excessive #creditcard #latefees could save consumers $9 billion if adopted. It will have a \ud835\udc2b\ud835\udc1e\ud835\udc1a\ud835\udc25, \ud835\udc26\ud835\udc1e\ud835\udc1a\ud835\udc27\ud835\udc22\ud835\udc27\ud835\udc20\ud835\udc1f\ud835\udc2e\ud835\udc25 impact on the lives of everyday consumers. This is what it means to #ProtectConsumers! #DefendCFPB\u201d

— NCLC (@NCLC) 1675266399
The CFBP's announcement also coincided with a Presidential Competition Council meeting. National Economic Council Director Brian Deese told reporters Tuesday that Biden would use the Wednesday meeting to urge Congress to pass legislation targeting "junk" fees from airlines, online event ticketing services, resorts, and internet, phone, and television providers.
"These fees can be incredibly frustrating for typical Americans who have to travel or who are seeking to just engage in practical ways in our economy, like accessing internet services—they cost consumers billions of dollars a year, they make it harder for people to comparison shop," Deese said during a press call, according toCNN. "But they also reduce competition and make it more difficult for innovators and new businesses to break into markets and offer better services at lower prices."
Applauding Biden's moves, Sen. John Fetterman (D-Pa.) said Wednesday that "the hidden fees attached to airline, concert, hotel, and telephone or internet bills are obscene... It's time for companies to stop hiding their real prices, and start being honest with their consumers."
Sen. Elizabeth Warren (D-Mass.) similarly praised the administration's "efforts to protect consumers," declaring that "Congress should follow President Biden's lead and crack down on junk fees on tickets, airfare, internet, hotels, and more."
Warren also celebrated the credit card fee proposal from the CFPB—her brainchild—calling the rule "terrific news."
News
SUPPORT OUR WORK.
We are independent, non-profit, advertising-free and 100%
reader supported.