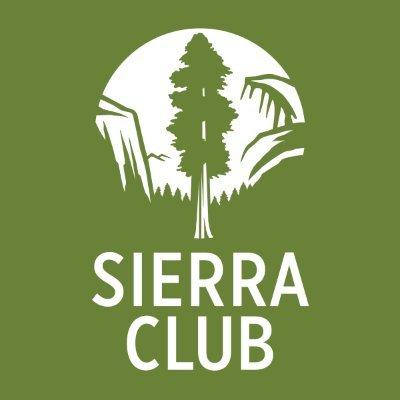 Leaked Document Reveals Alarming New Environmental Threats of Transatlantic Trade Pact
WASHINGTON
This morning, as the most recent round of trade negotiations between the United States and European Union began in Brussels, the Guardian reported a leaked document from the EU that reveals its intentions to include new, dangerous language in the proposed energy chapter of the Transatlantic Trade and Investment Partnership (TTIP).
A Sierra Club analysis of the leaked TTIP proposal finds that it would:
Require the U.S. and the EU "to eliminate all existing restrictions on the export of natural gas in trade between" the two parties;
Undermine clean energy policies, such as renewable portfolio standards or feed-in tariffs, by stating that electricity utilities in the U.S. and the EU shall not discriminate "between types of energy" in granting access to the electrical grid;
Obligate the U.S. and the EU to "foster industry self-regulation" on energy efficiency rather than using mandatory requirements that oblige corporations to boost the energy efficiency of their products; and
Threaten protections against destructive extraction of fossil fuels and natural resources in countries outside of the U.S. and EU.
"This leaked document goes farther than any past leaked or publicly available TTIP document on energy to reveal the threat that the deal poses to our efforts to protect our climate by fully transitioning to clean energy. For example, never before have we seen a more explicit and sweeping assertion that all gas export restrictions in the United States should be wiped out under TTIP -- a nightmare that would be a giant leap backward in our fight to keep fossil fuels in the ground," said Ilana Solomon, director of the Sierra Club's Responsible Trade Program. "This leak, along with the similarly toxic Trans-Pacific Partnership, shows the immediate need for a new model of trade that protects working families, healthy communities, and our climate."
The leaked document, is the EU's proposal for a Chapter on Energy and Raw Materials, sent from the European Commission to the Trade Policy Committee of the European Council on June 20, 2016. A cover note states that the textual proposal "is to be submitted to the United States in advance of the next negotiation round," which began today. The Sierra Club's analysis on key aspects of today's leak can be found
here
. This is the latest in a string of uncovered TTIP documents. Other leaked TTIP energy proposals include a
September 2013 leaked document
and a
May 2014 leaked document
.
More information:
The leaked TTIP proposal would:
Require unfettered gas exports: The EU uses a note in the leaked text to state that TTIP "must" include "a legally binding commitment to eliminate all existing restrictions on the export of natural gas in trade between" the U.S. and EU (see initial "disclaimer"). This sweeping TTIP obligation would "eliminate," the ability of the U.S. Department of Energy to determine whether it is in the public interest to export liquefied natural gas (LNG) - a fossil fuel with high climate emissions - to the EU, the world's third-largest LNG importer. If included, this TTIP rule would facilitate increased LNG exports, greater dependency on a climate-disrupting fossil fuel, more fracking, and expanded fossil fuel infrastructure.
Undermine clean energy policies: The leaked TTIP proposal could undermine U.S. and EU policies that encourage clean energy production, such as renewable portfolio standards that require utilities to increase electricity from renewable sources, or feed-in tariffs that give wind and solar power producers preferential access to the electrical grid. The EU's TTIP proposal includes a new provision stating that electricity utilities in the U.S. and EU shall not discriminate "between types of energy" in granting access to the electrical grid, even though that is the very purpose of such U.S. and EU policies that require utilities to favor clean energy over electricity from dirty fossil fuels. The leaked text only allows "limited" exceptions to this rule. To qualify for such an exception, a government could have to prove to a TTIP tribunal that its clean energy policy was "necessary," "objective," and "legitimate" - hurdles that public interest policies have failed to meet in past trade challenges (see Chapter on Energy and Raw Materials, Article 4).
Obligating the U.S. and the EU to "foster industry self-regulation" on energy efficiency: Another new EU proposal for TTIP states that the U.S. and EU "shall foster industry self-regulation of energy efficiency requirements" rather than using "mandatory requirements" that oblige corporations to boost the energy efficiency of their products (see Chapter on Energy and Raw Materials, Article 6.2). The text prescribes this "self-regulating" approach when it "is likely to deliver the policy objectives faster or in a less costly manner" than actually requiring corporations to comply with energy efficiency policies. This provision could threaten the minimum efficiency requirements that the U.S. Department of Energy imposes through its Appliance and Equipment Standards Program on more than 60 types of appliances and equipment, from refrigerators to furnaces, which save consumers billions of dollars while cutting hundreds of millions of tons of climate pollution each year.
Undermine protections against destructive extraction: The proposed TTIP text includes a new provision that would encourage the U.S. and the EU to jointly pressure countries around the world to abandon protections against destructive extractive activities. The provision states that the U.S. and EU "shall cooperate" to "reduce or eliminate trade and investment distorting measures in third countries affecting energy and raw materials" (see Chapter on Energy and Raw Materials, Article 8). That is, the U.S. and EU must try to reduce or eliminate environmental policies in non-TTIP countries if they inhibit trade or investment in fossil fuels like oil, coal, and gas; natural resources like wood; and minerals like copper and lead (all of which are included in the text's definitions of "energy" and "raw materials" - see Chapter on Energy and Raw Materials, Annex I). Such TTIP-required pressure from the U.S. and EU would threaten many countries' protections against fossil fuel extraction, logging, and mining. This dangerous TTIP proposal undercuts the text's weak proposal for the U.S. and EU to cooperate to "promote" positive goals such as "corporate social responsibility," "the efficient use of resources," and "safety and environmental protection for offshore oil, gas and mining operations" (see Chapter on Energy and Raw Materials, Article 8).
Read the Sierra Club's report on how TTIP and TPP investment rules would empower major polluters to challenge U.S. climate protections in private tribunals here: sc.org/climate-roadblocks
The Sierra Club is the most enduring and influential grassroots environmental organization in the United States. We amplify the power of our 3.8 million members and supporters to defend everyone's right to a healthy world.
(415) 977-5500
LATEST NEWS
"This dismisses decades of work by IPCC scientists," said one expert. "Disgraceful."
Scientists and climate advocates responded with outrage Sunday to COP28 president Sultan Ahmed Al Jaber's claim that there is "no science" behind the push to rapidly phase out planet-warming fossil fuels, which Al Jaber's company is extracting on a large scale.
Al Jaber's comments, first reported by The Guardian on Sunday, came in response to questioning from Elders chair Mary Robinson during a virtual She Changes Climate discussion. Robinson told Al Jaber that "we're in an absolute crisis that is hurting women and children more than anyone... and it's because we have not yet committed to phasing out fossil fuel."
The COP28 chief and Abu Dhabi National Oil Company (ADNOC) CEO responded dismissively, saying he "accepted to come to this meeting to have a sober and mature conversation" and not to take part in "any discussion that is alarmist," according to audio published by The Guardian.

"There is no science out there, or no scenario out there, that says that the phaseout of fossil fuel is what's going to achieve 1.5°C," Al Jaber added. "Please help me, show me the roadmap for a phaseout of fossil fuel that will allow for sustainable socioeconomic development, unless you want to take the world back into caves."
That position runs directly counter to the outspoken stance of United Nations Secretary-General António Guterres, who said Friday that "the 1.5°C limit is only possible if we ultimately stop burning all fossil fuels," arguing that "the science is clear."
Joelle Gergis, a climate scientist and lead author of the Intergovernmental Panel on Climate Change's (IPCC) Working Group I contribution to the Sixth Assessment Report, called Al Jaber's remarks "disgraceful."
"This dismisses decades of work by IPCC scientists," Gergis wrote on social media.
"'Sending us back to caves' is the oldest of fossil fuel industry tropes: it's verging on climate denial."
The IPCC, which has synthesized the research of hundreds of climate scientists from around the world, has argued that any successful effort to prevent catastrophic planetary warming "will involve a substantial reduction in fossil fuel use."
"More than a century of burning fossil fuels as well as unequal and unsustainable energy and land use has led to global warming of 1.1°C above pre-industrial levels," the IPCC said following the release of its latest report earlier this year. "This has resulted in more frequent and more intense extreme weather events that have caused increasingly dangerous impacts on nature and people in every region of the world."
Other recent research has warned that rich nations must completely halt oil and gas production by 2034 to give the world a 50% chance of limiting warming to the 1.5°C target set by the Paris Agreement.
Bill Hare, chief executive of Climate Analytics, toldThe Guardian that Al Jaber's response to Robinson was "extraordinary, revealing, worrying, and belligerent."
"'Sending us back to caves' is the oldest of fossil fuel industry tropes: it's verging on climate denial," said Hare.
Al Jaber's comments, which he says have been misrepresented, were seen as further confirmation that he is ill-suited to lead a climate summit given his simultaneous role as the top executive at one of the world's largest fossil fuel firms. A Global Witness analysis released over the weekend found that ADNOC is on track to become the second-largest oil producer in the world by 2050, and Al Jaber has been accused of using his position as COP28 president to pursue oil and gas deals.
"ADNOC plans to produce more oil than any of the 'Big 5' supermajors—ExxonMobil, Chevron, Shell, BP, TotalEnergies," Global Witness found. "In fact, its projected output will positively dwarf that of the European majors; ADNOC's 35.9 billion barrels is 49% higher alone than the projected 24.1 billion barrels production of Shell, BP, and Total combined."
On Monday, the COP28 presidency published a summary of the World Climate Action Summit, a gathering of more than 150 heads of state aimed at facilitating coordinated climate action.
The document states that world leaders "highlighted the opportunities to cut emissions in every sector and to accelerate the technology innovation to address scope 3 emissions, as well as the phase-down of fossil fuels in support of a transition consistent with limiting warming to 1.5°C."
Romain Ioualalen, global policy lead at Oil Change International, said in a statement that "strong support from the leaders' summit to address fossil fuels in the final COP28 agreement is a promising sign, but it is just good enough."
"Leaders must raise their ambition above a phase-down, and agree to immediately stop new fossil fuel expansion, and build a fast, full, fair, and funded phaseout of all fossil fuels while rapidly phasing in renewables," said Ioualalen. "Contrary to the COP28 president's assertions, the science is abundantly clear that warming will continue as long as we keep producing and burning fossil fuels."

News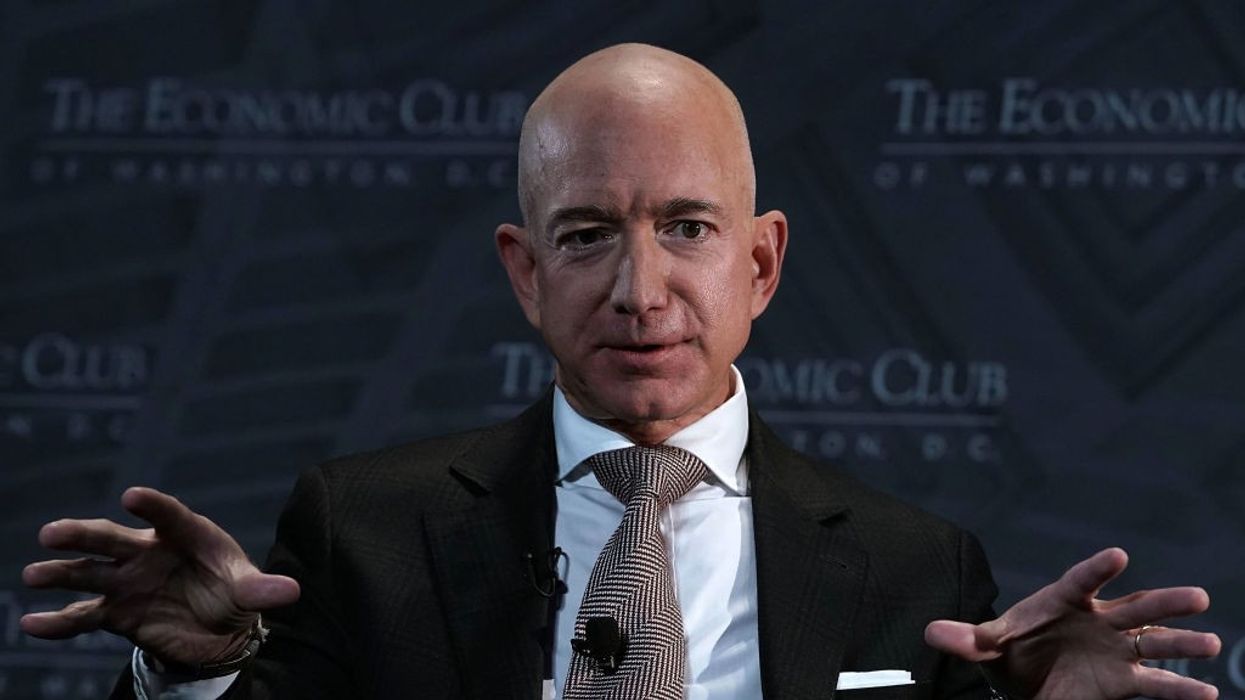 "The last thing Americans need is a Bezos-backed investment company further consolidating single-family homes and putting homeownership out of reach for more and more people. Housing should be a right, not a speculative commodity."
Among the three richest people on the planet, mega-billionaire Amazon founder Jeff Bezos received some praise last week for announcing approximately $120 million in donations to a number of groups fighting the scourge of homelessness in the United States.
"It's a privilege to support these orgs in their inspiring mission to help families regain stability," Bezos wrote in an Instagram post touting the multiple grants to 38 individual nonprofits in 22 states.
But hold your applause.
Just days after word of the charitable gifts—a minuscule drop in the bucket compared to the estimated $170 billion fortune he possesses—a Bezos-controlled company called Arrived dropped $500 million of new investment in single-family homes with a venture fund that critics warn will make the nation's housing crisis even worse.
According toGV Wire:
Since its inception in 2021, Arrived has attracted nearly a half a million customers, operating as a fractional real estate investing platform. The company's model is similar to buying a slice of the American pie, allowing investors to purchase shares of single-family rentals for as little as $100.
The fund itself—called the Single Family Residential Fund—allows investors to purchase portions of various homes and later trade, hold, or redeem their "chips" on a rolling basis like players at a casino.
While many Americans, especially younger people and working-class families, have been steadily priced out of homeownership by soaring costs and, more recently, higher interest rates, Arrived prays on that reality by selling the idea that owning a piece of a home as an investment is an "American Dream" akin to owning the home one lives in.
Speculative investors, however, are likely not among those struggling to make ends meet but this kind of investment behavior, warn critics, is certain to drive home prices even higher.

Rep. Ro Khanna (D-Calif.)—who has co-authored legislation to halt the rent-gouging and inflated home prices that result from such investment schemes—ripped Bezos' latest move.

"The last thing Americans need is a Bezos-backed investment company further consolidating single-family homes and putting homeownership out of reach for more and more people," Khanna tweeted on Friday. "Housing should be a right, not a speculative commodity."
As the author writing under the name Homeless Romantic on Mediumnoted last week, a primary concern "raised by critics is the monopolization of housing" that Arrived is pushing.
"By acquiring a large number of single-family homes," reads the post, "Bezos and other investors could consolidate control over the housing supply, giving them significant influence over rental prices and market dynamics. This could make it more difficult for ordinary individuals and families to find affordable housing, particularly in high-demand areas."
It wasn't lost on many that there was a disconnect between his relatively paltry gift to organizations valiantly standing on the frontlines to fight homelessness with the one hand, while simultaneously using his massive fortune to exacerbate the crisis with a for-profit venture on the other.
What else could he do? People had ideas.
According to the Department of Housing and Urban Development, it would cost a mere $20 billion annually to end homelessness in the United States.
In response to the latest revelations about his charitable giving, a few people said a person worth nearly $200 billion like Bezos "could literally end homelessness by himself if he wanted to."

News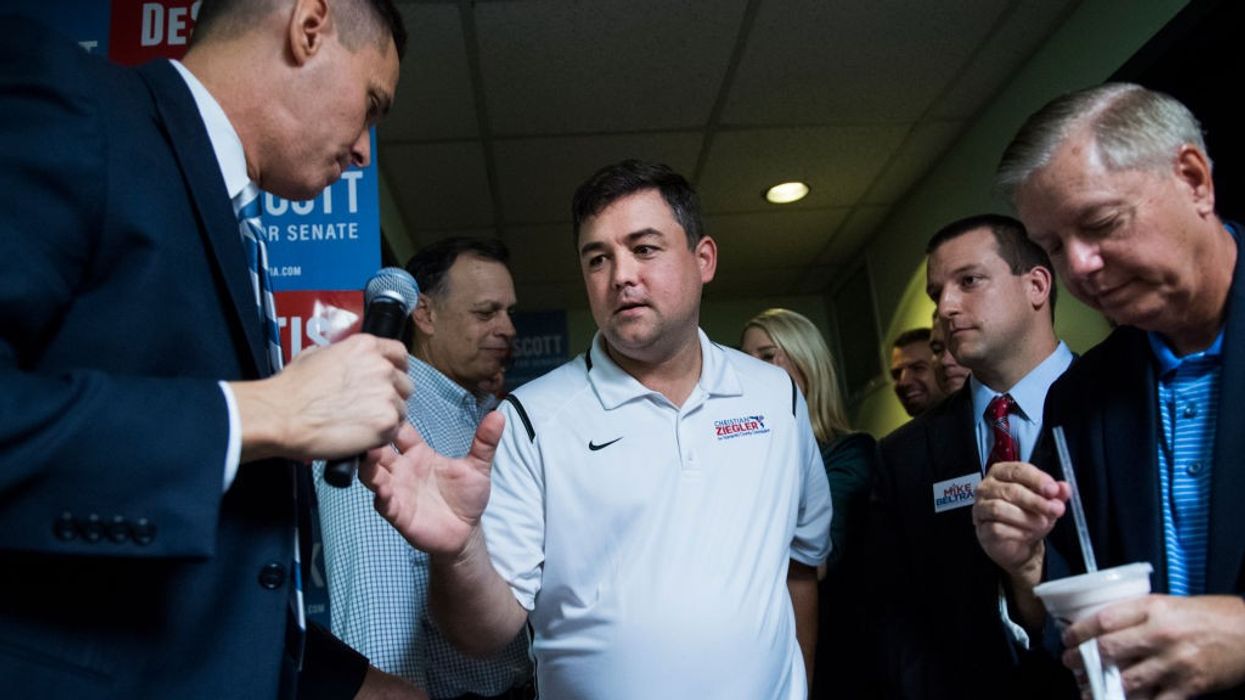 Amid charges of gross hypocrisy and many celebrating the possible downfall of a powerful far-right couple following revelations about their private sexual activities, the severity of the accusations led one Florida Democrat to remark, "None of this is funny."
New details made public over the weekend via police documents of a rape investigation have added fresh fuel to the political firestorm surrounding the chair of the Republican Party of Florida, Christian Ziegler, and his wife Bridget Ziegler, co-founder of the far-right Moms for Liberty, which engages in book-banning efforts, attacks on public education, religious moralizing, and the promotion of fascist ideology in chapters nationwide.
After an unnamed longtime associate accused Christian Ziegler of rape last week, the emergence of a police search warrant and associated affidavit showed that the alleged victim said she had engaged in consensual three-way sexual relations with the Zieglers in the past but on the day of the assault, on Oct 3., tried to call off the encounter because Bridget would not be there to participate.

"Sorry I was mostly in for her," the victim said, according to text messages quoted in the affadavit.
The high-profile political work of the Zieglers—who rail against the sexual identities and lifestyle choices of others and who have been openly hostile to the LGBTQ+ community, often suggesting queer people are somehow deviant or morally problematic—has resulted in my cries of hypocrisy and calls for Christian's resignation.
"Allegations of rape and sexual battery are severe and should be taken seriously," said Florida Democratic Party chair Nikki Fried in a statement on Thursday. "I applaud the accuser's bravery in coming forward against a political figure as powerful as Christian Ziegler, and I trust that the Sarasota Police Department will conduct a thorough investigation into these allegations of criminal behavior."
Given the severity of the allegations against him, Fried called on Christian Zeigler to resign from his post, a call echoed later by Gov. Ron DeSantis, a Republican currently running for the GOP presidential nomination.
Fried said that "what happens behind closed doors is Christian and Bridget's personal business," but added that she did "find it interesting that two people who are so obsessed with banning books about gay penguins might be engaged in a non-traditional sexual relationship," referring to a children's book about gay parents which has been targeted by Republicans for banning in schools in Florida and elsewhere.
"As leaders in the Florida GOP and Moms for Liberty," said Fried, "the Zieglers have made a habit out of attacking anything they perceive as going against 'family values'—be it reproductive rights or the existence of LGBTQ+ Floridians. The level of hypocrisy in this situation is stunning."
According to the Washington Post:
News reports emerged several days ago about the allegations of rape, but more records were obtained via a Freedom of Information Act request late Friday and reported by several Florida news outlets. They include details of recorded conversations via Instagram and phone calls between the woman and Christian Ziegler that detectives obtained. Police have filed search warrants for Ziegler's phone, email and other devices. The Sarasota Police Department did not reply to several requests for comment.

Christian Ziegler's attorney, Derek Byrd, said in a statement Thursday that his client "will be completely exonerated." Byrd and Ziegler did not respond to requests for comment Saturday about the details in the affidavit.
"It's certainly deeply, deeply troubling," state Rep. Spencer Roach, a member of the Florida GOP executive committee, told the Post in an interview. "I would describe this as just an absolute body blow to the Republican Party. Everyone that I've talked to about this is in an absolute tailspin."

Paulina Testerman, a co-founder of the nonprofit Support Our Schools, which defends public education, spoke to The Daily Beast about the allegations of rape in the context the Ziegler's political activities in Florida.
"Many of us have stood at the podium of countless school board meetings and listened to Mrs. Ziegler drag the LGBT+ community, so it's natural to want to celebrate when bullies get what's coming," Testerman said. "But we must remind ourselves that there are many victims in this story. An alleged rape victim is the obvious victim, but our LGBT children and all marginalized children have all been the victim of the Zieglers and their hate machine. We are hopeful that their reign is over, and our community can start healing."
Bridget Ziegler—who reportedly confirmed to detectives she and her husband did have a consensual sexual relationship in the past—is not named in the affadavit, but Moms for Liberty defended her in a post on X following the initial revelations last week.
"#StrongWomen scare those that seek to destroy our country," the group stated. "We stand with Bridget Ziegler and every other badass woman fighting for kids and America."
But critics like Anne-Marie Principe and others pushed back on that.
"The hypocrisy is real," Principe tweeted. "First, they engaged in the sexual freedoms they want to deny others. Second, the alleged sexual assault of their threesome partner is not only denigrating women, it's a crime. So, I guess you are only about YOUR liberties. #WrongWomen not strong ones."
News