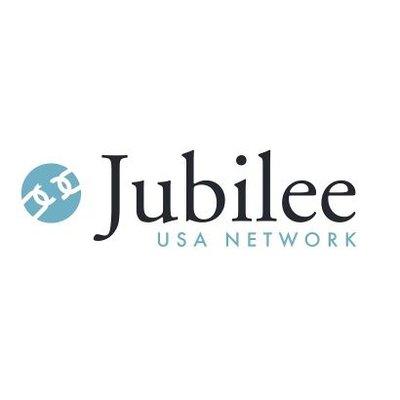 For Immediate Release
Contact:
Sophia Har, Communications Director: sophia@jubileeusa.org / (o) (202) 783-3566 x101 (m) (651) 815-1818
Senate Budget Action Fails to Repeal Tax Transparency Law
WASHINGTON
Budget amendment SA 621, to repeal the Foreign Account Tax Compliance Act (FATCA), failed to reach the the US Senate floor for a vote on Friday. FATCA was originally passed in 2010 to prevent corrupt activities and Americans from evading taxes abroad. The law requires foreign financial institutions to disclose financial information or face penalties.
"It's an unpopular idea to overturn existing tax transparency laws in the Senate," said Eric LeCompte, executive director of the financial reform organization Jubilee USA Network, which generated thousands of phone calls into the Senate in support of FATCA. "The lack of support for repealing FATCA shows how important anti-corruption legislation is to Congress."
Countries and financial institutions that sign FATCA compliance agreements with the US government agree to automatically share certain tax information. To date, over 77,000 banks and 80 countries have signed such agreements. In 2013, G8 leaders pledged to crack down on tax avoidance and improve transparency by working toward a global version of FATCA. The G20 that year agreed to automatically exchange information by the end of 2015 and called such exchange "the new standard." In 2014, 47 countries agreed to a global standard of information exchange developed by the Organization for Economic Cooperation and Development.
"FATCA is part of a global campaign for financial transparency," noted LeCompte.
Read more about FATCA.
Jubilee USA Network is an interfaith, non-profit alliance of religious, development and advocacy organizations. We are 75 U.S. institutions and more than 750 faith groups working across the United States and around the globe. We address the structural causes of poverty and inequality in our communities and countries around the world.
(202) 783-3566
LATEST NEWS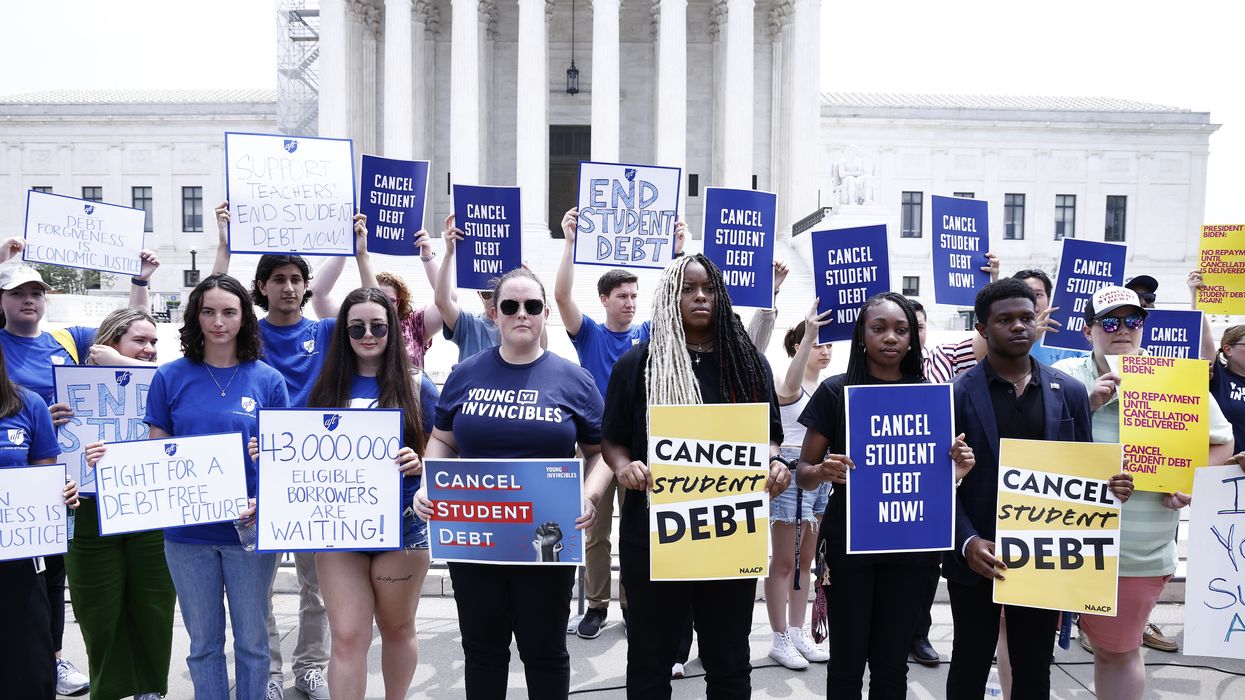 The letter highlights "the crushing weight of the student debt crisis on borrowers and their communities, and the extended economic limbo millions of borrowers have been forced to endure."
Leaders of 20 U.S. cities and counties, representing more than 1.2 million borrowers with nearly $50 billion in student debt, wrote to President Joe Biden on Thursday demanding swift action on long-promised and long-delayed relief.
Biden's first plan to cancel up to $20,000 per borrower was struck down by the U.S. Supreme Court in June. The administration is now working on a new relief plan involving the Higher Education Act (HEA) of 1965 but has chosen to initiate a drawn-out rulemaking process that campaigners say is unnecessary.
While welcoming the HEA effort, the letter stresses the urgent need among borrowers whose loan payments are set to resume October 1 after being paused for over three years in response to the Covid-19 pandemic.
"Given the crushing weight of the student debt crisis on borrowers and their communities, and the extended economic limbo millions of borrowers have been forced to endure as partisan lawsuits blocked transformative debt relief in the courts, we urge you to continue the necessary work to deliver on your promise of up to $20,000 in student debt relief and enact your new debt relief plan as swiftly as possible," local leaders from more than a dozen states wrote to the president.
"The Supreme Court's decision to ignore the clear letter of the law and strike down your life-changing debt relief plan is further evidence of its willingness to put politics and special interests before the American people," they argued.
The letter is signed by mayors, city attorneys, and other officials from Little Rock, Arkansas; Berkeley, Oakland, and San Francisco, California; Evanston, Illinois; Gary, Indiana; Mount Rainier, Maryland; Boston, Massachusetts; Ann Arbor, Lansing, and Washtenaw County, Michigan; Kansas City, Missouri; Carrboro and Hillsborough, North Carolina; Hoboken and Newark, New Jersey; Cleveland, Ohio; Philadelphia, Pennsylvania; Travis County, Texas; and Madison, Wisconsin.
As they detailed:
America's cities are on the frontlines of the $1.7 trillion student debt crisis. This crisis has spiraled out of control, reinforcing deeply embedded inequities in our country and creating financial despair in our communities—and the pandemic has exacerbated these challenges. Relief is urgently needed to help alleviate the financial burden on residents, helping families cover rising costs and invest in our local economies and their own future. As officials in your administration have consistently stated, resuming loan payments this fall without first providing broad-based student debt relief would result in a catastrophic wave of borrower distress, dealing a punishing blow to millions of families in our communities while destabilizing our local economies and increasing demand for public benefits and services.
As the letter notes, the Consumer Financial Protection Bureau said in June that around 2.5 million student loan borrowers already have a delinquency on another loan. The federal agency also found that about 1-in-5 student loan borrowers "have risk factors that suggest they could struggle when scheduled payments resume."
Recent polling suggests that number could be even higher. As Common Dreamsreported last month, 49% of borrowers surveyed by Intelligent.com said they aren't sure they can afford the looming loan bills, and 62% said they are likely to boycott repayments.
"Your administration is now only days away from restarting a fundamentally broken and underfunded student loan servicing system, throwing 45 million Americans into chaos," the new to Biden letter warns. "While we appreciate your administration's announcement to shield borrowers from the most severe economic consequences of default, millions of borrowers will be forced to navigate the complex system for the first time in more than three and a half years."
Potentially compounding the stress for borrowers, the resumption of payments could coincide with a looming government shutdown—and as Insiderreported Monday, the U.S. Department of Education "does not yet have a contingency plan for managing Federal Student Aid's operations without funding in two weeks."
Whether or not the government will be shut down when payments resume, borrowers are bracing for the impacts of another monthly bill, as are restaurants, retailers, and overcrowded animal shelters—and economists are warning of the consequences for the U.S. economy.
Pausing payments "helped ensure that people did not face financial ruin as a part of a pandemic they did not cause, and borrowers found themselves on more solid financial footing, for many, for the first time in years," Angela Hanks, chief of programs at Demos and a former Biden administration official, toldNewsweekon Thursday.
"This meant that people were able to pay other bills on time, including basics like rent and groceries," Hanks said. "For the millions of borrowers who will be forced into repayment in just a few weeks, this transition will undermine whatever stability they've been able to create for their families over the last few years."
"The end of the student loan forbearance risks disrupting an otherwise growing economy," she added. "Wages are outpacing inflation, and unemployment is down, but saddling families with another expensive bill risks undermining our collective economic progress."
News
The heat pump target is part of a broader push to decarbonize buildings—which currently contribute more than 30% of the U.S.' climate-heating emissions.
The U.S. Climate Alliance—a group of 25 governors leading states that make up 60% of the U.S. economy and 55% of its population—pledged Thursday to quadruple the number of heat pumps installed in their states by 2030.
Heat pumps work by either pumping hot air in during winter or hot air out during summer, The Associated Press explained. Because they don't have to first work to heat a coil or other device, they are more energy efficient than other heating methods. They also run on the electric grid, so they don't use extra fossil fuels like oil or gas furnaces.
They're "almost a miraculous solution," Washington Gov. Jay Inslee, one member of the alliance, told AP, adding that they solve the problems of "heating in the winter, cooling in the summer, and a reduction of carbon pollution."
"This coalition continues to prove that when we come together, we can make a greener future more equitable and accessible for all."
The alliance made their announcement at Climate Week NYC Thursday. The heat pump target is part of a broader push to decarbonize buildings—which currently contribute more than 30% of the U.S.' climate-heating emissions.
"We are in a climate emergency and the window to act is closing," Inslee said in a statement. "U.S. Climate Alliance states get that."
The heat pump commitment means that participating states will install 20 million heat pumps by the end of the decade, up from 4.8 million today, according to energy transition nonprofit RMI.
"Heat pumps and heat pump water heaters are core decarbonization technologies that allow buildings to switch from burning fossil fuels for heating and hot water to using electricity instead," the group wrote in response to the news. "Making this switch can reduce home heating emissions in every US state by 35–93% while saving lives through improved air quality and protecting residents from volatile gas commodity prices."
U.S. Climate Alliance members also pledged to ensure 40% of the benefits from the green-buildings mobilization go to marginalized communities.
"This coalition continues to prove that when we come together, we can make a greener future more equitable and accessible for all," New York Gov. and alliance member Kathy Hochul said in a statement.
Fellow alliance member and Maine Gov. Janet Mills spoke of her state's positive experience with heat pumps. Maine set a goal in 2019 of installing 100,000 by 2025 and ended up significantly overshooting that, installing 104,000 by the end of August, as The Cool Downreported at the time.
"Transitioning to heat pumps in Maine is creating good-paying jobs, curbing our carbon emissions, cutting costs for families, and making people more comfortable in their homes," Mills said Thursday, adding that her state would ramp up its target to 275,000 installations by 2027.
The alliance, which was first formed by Washington, New York, and California in response to former President Donald Trump's decision to pull the U.S. from the Paris agreement, is partnering with the Biden administration for their new endeavor.
Other goals include supporting the development of codes and standards for net-zero buildings, working to speed the process of retrofitting homes and businesses to electrify them and make them more efficient, and creating well-paying career-track green building jobs.
"Combined with President Biden's historic climate leadership, these bold commitments by governors to cut emissions from buildings will have a catalytic impact across America," White House National Climate Advisor Ali Zaid said in a statement Thursday. "It will clean up the air our children breathe, save hardworking families money on their monthly energy bills, strengthen America's climate resilience, and create good-paying jobs in every corner of the country."
News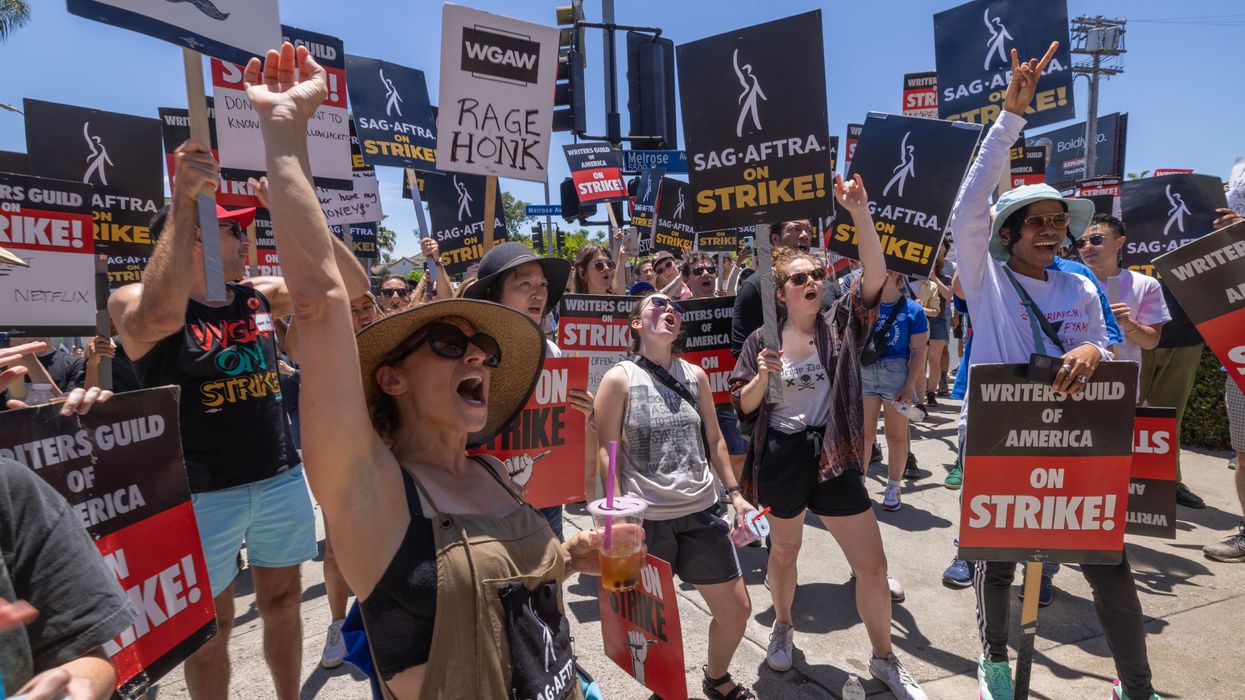 "For the first time in a generation the labor movement is held in high esteem by the American public. It is widely understood that working people need the protections only collective bargaining can provide."
Even as Republicans vying for the 2024 presidential nomination publicly promote their union-busting vision for the country, a new poll shows that U.S. voters across the political spectrum support Hollywood writers and actors as well as autoworkers currently on strike in demand for better pay and conditions.
The new Reuters/Ipsos poll out Wednesday found that 58% of voters, regardless of partisan affiliation, approve of the strike by the United Auto Workers (UAW), while a full 60% support the dual strike by writers and performers underway by the Writers Guild of America (WGA) and the Screen Actors Guild - American Federation of Television and Radio Artists (SAG-AFTRA).
Among those not in favor of the UAW strike, 32% actually opposed the walkout, while another 10% were unsure. In terms of the writers and actors strike, just 27% opposed while 13% remained unsure. Overall, support for both strikes was higher among self-identified Democrats, with 72% backing the UAW and 79% in support of those working in the TV and film industries.
New reporting Thursday suggests that the strikes in Hollywood could be having their desired impact and heading for a conclusion as fresh talks between union negotiators and studio owners may be inching towards an agreement. Meanwhile, the autoworkers strike remains much more in its infancy stage, with UAW president Shawn Fain this week saying that more union locals are ready to join the walkout Friday if the union's demands are not met.
But as the new poll shows broad public support for the workers standing their ground, Republican presidential hopefuls this week have been outspoken in their hostility to unions trying to improve their members' lives.
On Monday, Sen. Tim Scott (R-S.C.) invoked former president and infamous strike-breaker Ronald Reagan—who terminated over 11,000 striking air-traffic controllers in 1981—to explain what he would do if he were president.

"Ronald Reagan gave us a great example when federal employees decided they were going to strike," Scott said during a campaign event in Fort Dodge, Iowa. "He said, 'You strike, you're fired.' Simple concept to me. To the extent that we can use that once again, absolutely." While Scott didn't remark on the fact that autoworkers are not federal employees, his campaign team later emphasized that distinction to reporters.
Not to be outdone, former Republican governor and Trump appointee Nikki Haley told Fox News last weekend that she was a proud "union-buster" when leading South Carolina. "I didn't want to bring in companies that were unionized simply because I didn't want to have that change the environment in our state," Haley said.
Donald Trump, meanwhile, as Common Dreamsreported Wednesday, is under fire over his plans to parachute into Michigan next week as a hero to struggling families and the working class despite his "viciously anti-worker" record when he was in the White House.

In a Los Angeles Times op-ed published Wednesday, Les Leopold, the executive director of the Labor Institute, argued that instead of blaming workers for demanding better wages and working conditions, anyone upset about the ongoing strikes should aim their ire at Wall Street greed and a financial system that rewards profit-seeking over all else.
"For the first time in a generation the labor movement is held in high esteem by the American public. It is widely understood that working people need the protections only collective bargaining can provide," argued Leopold. "This puts unions like the UAW at the forefront of the struggle to protect jobs and the environment."
News
Independent, nonprofit journalism needs your help.
Please Pitch In
Today!