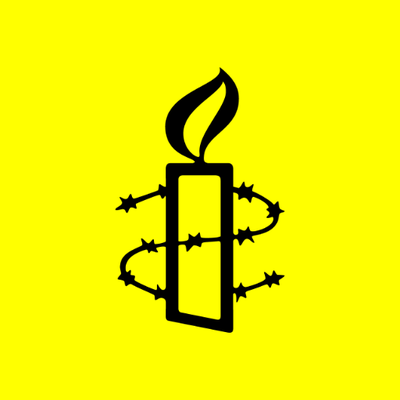 For Immediate Release
Contact:
AIUSA media relations, 202-509-8194
Amnesty Condemns Vedanta Resources and Affiliates for Attempting to Overturn Mining Bans
WASHINGTON
Ongoing attempts by U.K. based mining company Vedanta Resources to overturn an Indian government decision blocking a proposed bauxite mine and expansion of an aluminum refinery in Orissa should not be allowed to succeed, says a new report by Amnesty International.
The report, Generalizations, Omissions, Assumptions, reveals that Vedanta Resources has failed to adequately consider the human impact of its proposed projects, which have a US investment of $ 1.7 billion in Orissa.
"Vedanta's mine and refinery expansion projects must not be allowed to go ahead. The company is trying to overturn the Indian Environment Ministry's decision to block its plans, claiming they have taken into account the impact on the local people and environment. In fact Vedanta's Environmental Impact Assessments have been wholly inadequate." said Madhu Malhotra, Amnesty International's Asia deputy director.
The High Court of Orissa on Tuesday upheld the Indian government's decision made in August 2010, to reject Vedanta's plans for the six-fold expansion of the Lanjigarh refinery, finding that the project violated the country's environmental laws.
However, its joint venture partner for the mining project, Orissa Mining Corporation, has challenged the government's decision to deny clearance for a proposed mine at Niyamgiri hills through the Supreme Court of India.
The Vedanta subsidiary that would manage the project, Sterlite Industries, has also challenged the Environment Ministry's denial of environmental clearance through India's National Green Tribunal.
"Vedanta's onslaught of legal action should not be allowed to mask the truth about its projects. The Indian government must not be hoodwinked into thinking that Vedanta has complied with environmental regulations. The reality is very different indeed," said Malhotra.
For the last several years, Dongria Kondh, a 9,000-strong indigenous community, has been protesting against the mine plans.
"Villagers have consistently been given scant and misleading information about the potential impact of Vedanta's proposals. Today they are living with a massive refinery in the middle of their community, the air is choked with dust and huge lorries full of raw bauxite hurdle down their roads," said Malhotra. "The refinery and its toxic waste pond are right beside the local river so people are now unsure whether their main source of water is safe to use."
Amnesty International's report, which concludes against the mining, is based on a close analysis of the Environmental Impact Assessments (EIAs) undertaken by Vedanta to obtain clearance for the proposed bauxite mine in the Niyamgiri Hills and the expansion of an alumina refinery in Lanjigarh. Amnesty's report concludes that the EIAs are fundamentally inadequate and fail to meet India's regulatory requirements.
Areas in which the EIAs are inadequate include a failure to consider the impact of lorries transporting bauxite through rural villages, failure to acknowledge dust and odor as potential pollutants, failure to assess the cultural significance of the Niyamgiri Hills to the Dongria Kondh indigenous people who live there, lack of inadequate information on water usage and failure to disclose design criteria of 'red mud' waste ponds, which are located next to the Vamsadhara river and have already reportedly spilled into it.
The report also finds that the regulations imposed by India's Ministry of Environment, through the EIAs, are limited in scope and fail to address a number of social and economic concerns surrounding corporate activity in India, such as land use, displacement of people, and rehabilitation issues.
"India needs effective laws in place to hold companies accountable for their actions, which could curtail Vedanta's campaign of misinformation carried out amidst aggressive legal action," said Madhu Malhotra.
Amnesty International is a global movement of millions of people demanding human rights for all people - no matter who they are or where they are. We are the world's largest grassroots human rights organization.
(212) 807-8400
LATEST NEWS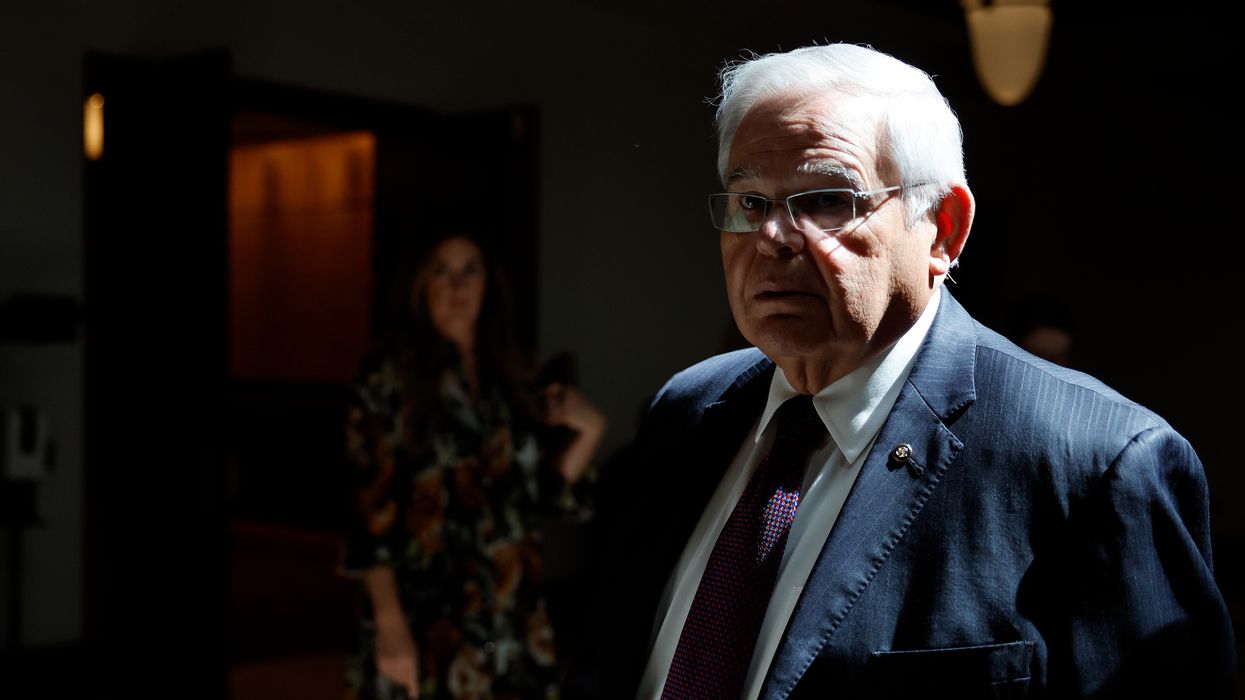 "He's entitled to the presumption of innocence, but he cannot continue to wield influence over national policy, especially given the serious and specific nature of the allegations," the Pennsylvania senator said.
Pennsylvania U.S. Sen. John Fetterman on Saturday joined a growing list of Democrats calling on Sen. Bob Menendez to step down in the wake of federal corruption charges filed against him and his wife.
"Sen. Menendez should resign," Fetterman said in a statement. "He's entitled to the presumption of innocence under our system, but he is not entitled to continue to wield influence over national policy, especially given the serious and specific nature of the allegations. I hope he chooses an honorable exit and focuses on his trial."
Menenedez and his wife, Nadine Menendez, are accused of taking hundreds of thousands of dollars in bribes—including "cash, gold, payments toward a home mortgage, compensation for a low-or-no-show job, [and] a luxury vehicle"—from businessmen in exchange for influence.
The indictment also alleges that Menendez—who until he stepped down from the position on Friday chaired the Senate Foreign Relations Committee—"provided sensitive U.S. government information and took other steps that secretly aided the government of Egypt."
Dismissing calls for his resignation, Menendez said he is "not going anywhere."
"Those who believe in justice believe in innocence until proven guilty," the senator said in a statement late Friday. "I intend to continue to fight for the people of New Jersey with the same success I've had for the past five decades. This is the same record of success these very same leaders have lauded all along."
"It is not lost on me how quickly some are rushing to judge a Latino and push him out of his seat," he added.
Fetterman joins a growing list of Democrats calling on Menendez to resign. These include New Jersey Gov. Phil Murphy and U.S. Reps. Jeff Jackson (N.C.), Dean Phillips (Minn.), Josh Gottheimer (N.J.), Tom Malinowski (N.J.), Frank Pallone (N.J.), Mikie Sherill (N.J.), Bill Pascrell (N.J.), and Andy Kim (N.J.).

On Saturday, Kim said he would run for Menendez's Senate seat amid the senator's refusal to resign.
"I feel compelled to run against him. Not something I expected to do, but N.J. deserves better," Kim wrote in a fundraising pitch on social media. "We cannot jeopardize the Senate or compromise our integrity."
It's not just Democrats urging Menendez to step down. The New Jersey Working Families Party issued a statement Friday calling the allegations against the senator "alarming" and asserting that Democratic Party leaders "are doing the right thing in calling for his resignation."
This is the second time Menendez has faced corruption charges in the last decade. He was indicted in 2015 for allegedly receiving gifts and $660,000 in campaign contributions from a Florida eye doctor; the case ended in a mistrial in 2017. The U.S. Justice Department subsequently declined to retry him.
News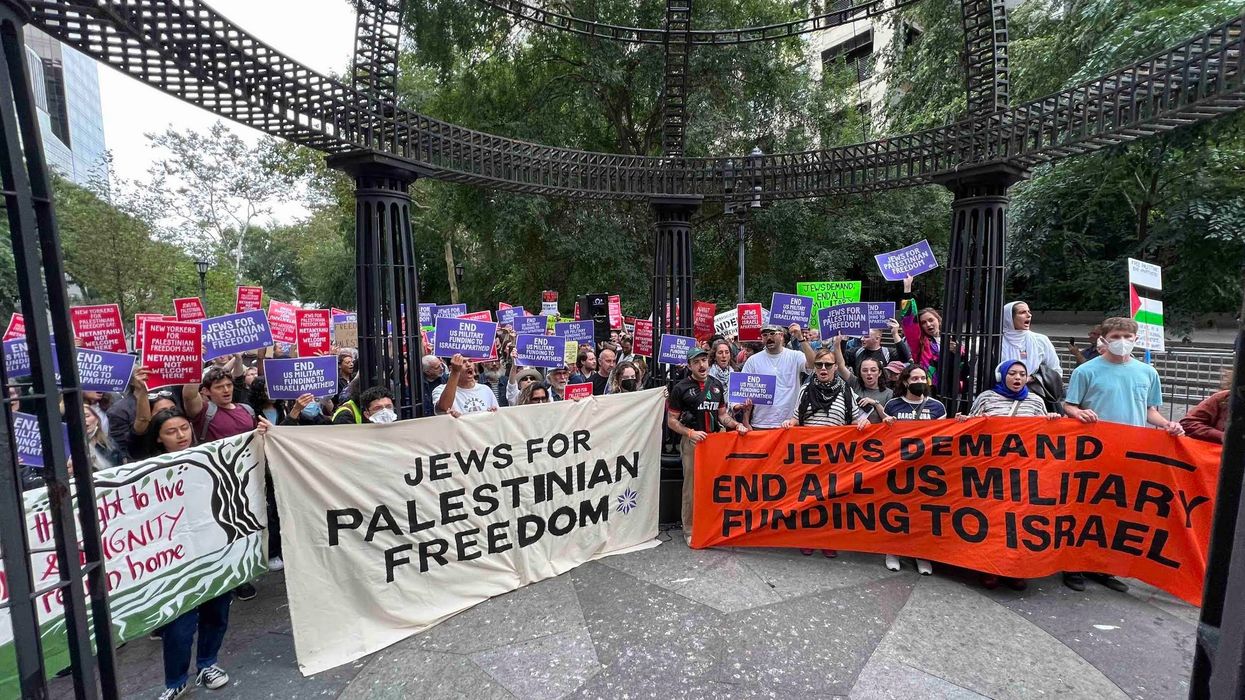 "As Jewish New Yorkers committed to racial justice, we believe apartheid is indefensible," said one protester. "Palestinians deserve to live with dignity and freedom."
A pair of democratic socialist New York state lawmakers joined more than 250 Jewish demonstrators and allies on Friday afternoon outside United Nations headquarters in Midtown Manhattan to protest Israeli Prime Minister Benjamin Netanyahu's General Assembly speech defending his far-right government's apartheid policies.
New York state Sen. Jabari Brisport (D-25) and state Assemblymember Zohran Mamdani (D-36) joined activists from Jewish Voice for Peace (JVP), Adalah Justice Project, and other human rights defenders as Netanyahu—whose government is widely considered the most extreme in Israeli history—addressed world leaders inside the U.N. building.
During his speech, Netanyahu displayed a map of the Middle East without Palestine, while claiming he has "long sought to make peace with the Palestinians."
The protesters said there can be no peace under apartheid.
"As Jewish New Yorkers committed to racial justice, we believe apartheid is indefensible," asserted JVP's Jay Saper. "Palestinians deserve to live with dignity and freedom."
Brisport—who in May introduced the Not On Our Dime! Act, which would prevent state-registered charities from funding violations of the Geneva Convention by Israeli settlers—said: "In Brooklyn we have a saying, 'Spread love, it's the Brooklyn way.' Netanyahu has spread hate and displacement. And that has no place in our city."
The senator has previously drawn attention to the more than 700,000 Israelis living in over 250 illegal settlements built on Palestinian land in the unlawfully occupied West Bank, with the backing of the Israel Defense Forces (IDF). Many of the illegal colonies are funded by New York-based organizations.

Last year, the Israeli government forcibly displaced more than 1,000 Palestinians from their homes in what many critics have called acts of ethnic cleansing. Hundreds more Palestinians have been displaced this year to make way for Jewish settler-colonists.
There have also been multiple deadly settler rampages through Palestinian towns this year, revenge attacks that a wide range of critics—from Palestinian-American Congresswoman Rashida Tlaib (D-Mich.) to conservative U.S. Jewish groups and an IDF general—called "pogroms."
"We should refuse to host a man who has openly lauded the ethnic cleansing of thousands of Palestinians from their homes, who gave the green light for bombing campaigns that left large parts of Gaza uninhabitable, a man who approved killing sprees that riddled streets with Palestinians wounded and killed," Adalah Justice Project communications and strategy director Sumaya Awad told the demonstrators.
According to the U.N.'s Office for the Coordination of Humanitarian Affairs, Israeli soldiers and settlers have killed at least 200 Palestinians this year, making it the deadliest year for Palestinians since the final year of the second intifada, or general uprising, in 2005. The advocacy group Defense for Children International Palestine says 45 Palestinian children have been killed by Israelis so far this year. At least 30 Israelis have been killed by Palestinian militant attacks in 2023.
Through it all, the U.S. continues to give Israel—the 13th-wealthiest nation in the world per capita, according to the International Monetary Fund—billions of dollars in nearly unconditional annual aid.
"Earlier today, someone asked me, 'Why should New Yorkers care about what's happening halfway across the world in Israel?'" said Mamdani, a co-sponsor of Brisport's bill. "There are 3.8 billion reasons for us to care: Same as the number of dollars that go from the U.S. to Israel in military aid every year."
"As Americans," he added, "this is a fight that recognizes our complicity in this apartheid regime in Israel."
News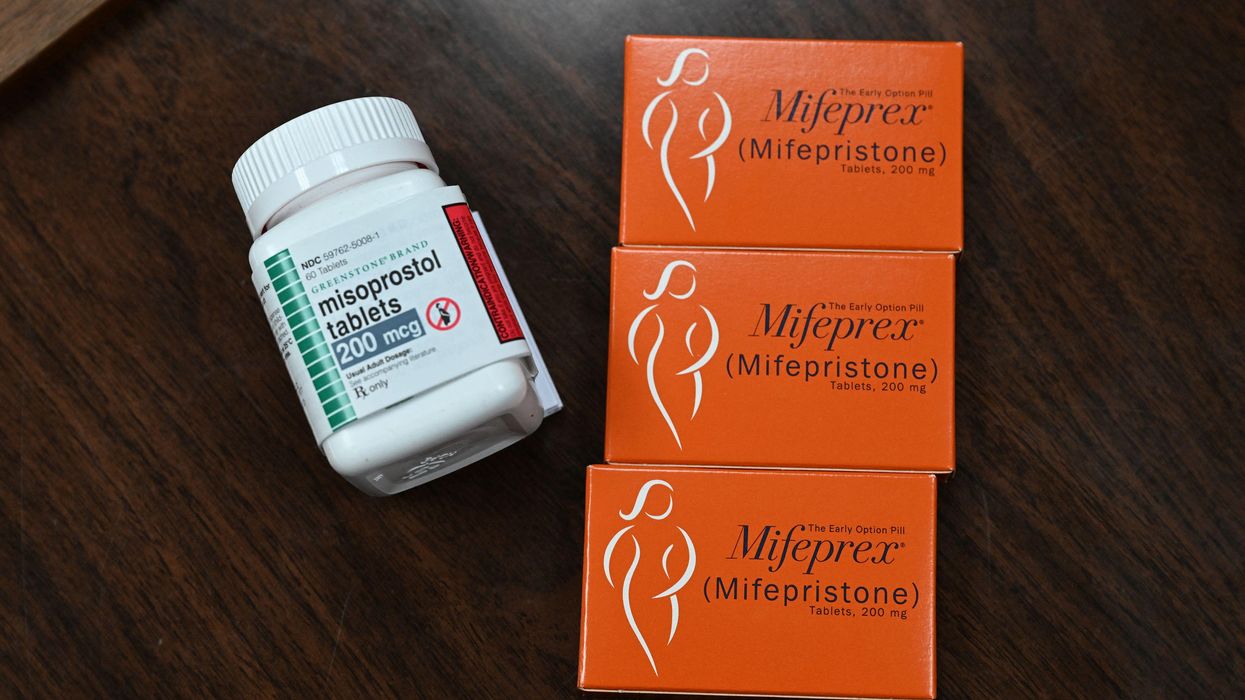 "In this particular case, here's the audacity: Self-managed abortion is not even a crime in fucking Nebraska," said one rights advocate.
Amid a wave of right-wing efforts to quash abortion rights across the United States, a Nebraska judge on Friday sentenced Jessica Burgess to two years in prison after helping her teenage daughter end her pregnancy and bury the remains in early 2022.
Police have said that over two years ago, then-17-year-old Celeste Burgess took abortion pills—provided by her mother—at approximately 29 weeks pregnant and gave birth to a stillborn fetus, which the pair burned and buried in Norfolk, Nebraska.
Celeste Burgess was sentenced to 90 days behind bars and released earlier this month. Tanner Barnhill, who pleaded no contest to attempting to conceal a death for helping with the burial, was sentenced to nine months of probation and 40 hours of community service.
Jessica Burgess, who took a plea deal, faced up to five years in prison. She pleaded guilty to providing an abortion after 20 weeks of gestation, tampering with human remains, and false reporting. As Jezebelnoted, the 42-year-old was charged even though the state's 20-week ban that was in effect at the time applied to "licensed abortion providers, not people self-managing their own terminations."
As Rafa Kidvai, director of If/When/How's Repro Legal Defense Fund—which is not representing Jessica Burgess—put it to Jezebel, "In this particular case, here's the audacity: Self-managed abortion is not even a crime in fucking Nebraska."
"None of this is about justice or safety or someone's health or society being better or kinder or safer—this is about control from the state," Kidvai argued. "Everything is a distraction, including conversations around gestational age... They're distracting you constantly by telling you that your individual choices are the problem, not the systems that keep you oppressed."
The Appeal reported Friday that "abortions after 21 weeks rarely occur within the United States, accounting for just 1% of all abortions. It is unclear when Celeste first knew she was pregnant. Police say Celeste, then 17, got an ultrasound showing she was 23 weeks pregnant on March 8, 2022."
"That same month, police say Jessica Burgess ordered abortion pills online. But the medication took about six weeks to arrive," the outlet added. "[Celeste] Burgess stated in court that she wanted to end her pregnancy because she was in an abusive relationship and did not want to share a child with the man who impregnated her."
While Celeste Burgess' stillbirth occurred a couple of months before the U.S. Supreme Court overturned Roe v. Wade, abortion rights advocates have connected the Nebraska mother and daughter's cases to a broader assault on reproductive freedom since the right-wing justices' Dobbs v. Jackson Women's Health Organizationdecision.
Nebraska is among several states that have tightened abortion restrictions since June 2022. In May, Republican Nebraska Gov. Jim Pillen signed a bill banning abortion at 12 weeks of pregnancy, with exceptions for rape, incest, and to save the life of the pregnant person—a measure which has taken effect but that rights group are fighting in state court.
The Burgesses' cases have also heightened concerns about digital communications, given that police obtained and Facebook parent company Meta complied with a search warrant for their private messages. Further, there are rising fears that U.S. law enforcement may eventually try to use new laboratory methods allegedly developed by researchers in Poland—which has outlawed most abortions—to detect medication commonly used to end pregnancies in biological specimens.
Across the United States from 2000 to 2020, "at least 61 people were criminally investigated or arrested for ending their own pregnancies or helping someone else do so," according to a report released this month by Pregnancy Justice and other groups. From 2006 to 2020, "more than 1,300 people were arrested in relation to their conduct during pregnancy," including people who experienced miscarriages and stillbirths but were suspected of self-managing abortions.
Emma Roth, senior staff attorney at Pregnancy Justice, told The Appeal that "even if the state's law does not criminalize abortion itself, prosecutors will still seek other creative ways to try to incarcerate, shame, or make a case out of that person."
"Prosecutors will charge anything that they can think of when what they're actually trying to criminalize is what they view as immoral conduct," Roth stressed. With the Burgesses, she said, "the prosecutor's whole case was about shaming somebody for being a young teenager and having an abortion later on in pregnancy. These prosecutions create a culture of fear."
Nebraska is one of multiple U.S. states where reproductive rights advocates are currently working to put a question on 2024 ballots regarding an amendment to the state constitution that would protect the right to abortion.

News
Independent, nonprofit journalism needs your help.
Please Pitch In
Today!