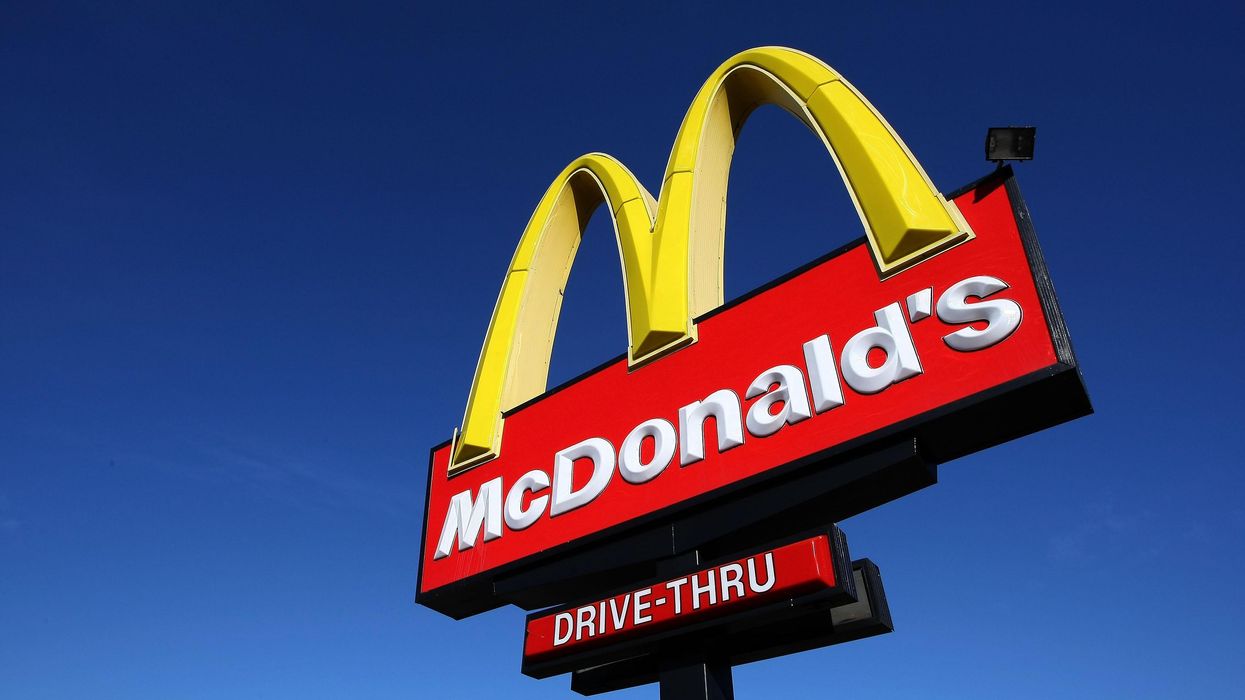 "Less than $1,000 per child," said one critic. "For one of the biggest franchises on Earth."
McDonald's, one of the largest employers in the world, was fined just $26,000—a tiny fraction of its profits—on Monday for violating child labor laws in Pennsylvania, with two franchisees found to be violating numerous rules in five stores.
The U.S. Department of Labor's (DOL) Wage and Hour Division found that Paul and Meghan Sweeney, owners of a company called Endor, which runs five McDonald's locations, employed 34 children who were 14 and 15 years old.
The employers scheduled the teenagers to work outside the times that 14- and 15-year-olds are legally permitted to work, including during school hours, earlier than 7:00 am and 7:00 pm during the school year, and more than three hours on a school day.
Writer and organizer Joshua P. Hill said the $26,000 fine—amounting to less than $1,000 per child who was affected by the Sweeneys' employment practices—was "not even a slap on the wrist," especially considering that the $200 billion multinational fast food company is one of the world's largest companies.
John DuMont, district director for the Wage and Hour Division in Western Pennsylvania, said in a statement that the Sweeneys employed young teenagers "at the expense of their education or well-being."
"Fast food restaurants offer young workers an opportunity to gain valuable work experience," said DuMont. "The Fair Labor Standards Act allows for developmental experiences but restricts the work hours of 14- and 15-year-olds and provides for penalties when employers do not follow the law."
Earlier this year, the DOL found that three McDonald's stores in Kentucky were illegally employing more than 300 children—some as young as 10. A coalition of McDonald's shareholders demanded a third-party human rights assessment in June, citing the Kentucky case and that of a 15-year-old employee in Tennessee who was injured at work.

The AFL-CIO pointed out that the violations at stores in Brookville, Clarion, Punxsutawney, and St. Mary's, Pennsylvania, took place amid a right-wing push to roll back child labor laws.
With the backing of powerful conservative donors like Richard Uihlein, lawmakers in Florida, Iowa, Arkansas have pushed legislation to weaken child labor protections in recent months. Iowa Gov. Kim Reynolds, a Republican, signed a bill in May removing so-called "unnecessary restrictions" that keep minors from working in hazardous workplaces, and GOP Arkansas Gov. Sarah Huckabee Sanders signed a bill in March allowing companies to hire children under the age of 16 without verifying their age.
The finding at the Pennsylvania McDonald's locations serves as a reminder that "any lawmaker who votes to roll back child labor laws is a disgrace," said the AFL-CIO.

The fine announced on Monday only represents "two ten-thousandths of a single percent" of McDonald's gross profits in 2022, said the labor group.
News