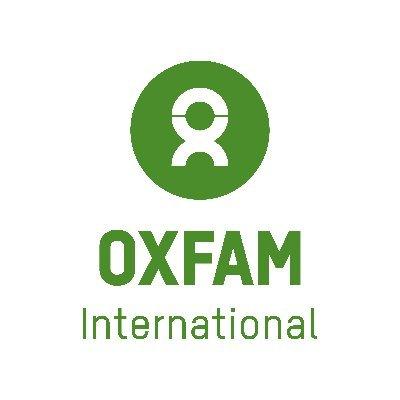 For Immediate Release
October, 11 2022, 07:40am EDT
Contact:
Phone
+1 617 482 1211 (Toll-free 1-800-77-OXFAM)
New index shows governments worldwide stoked an inequality explosion during COVID-19 pandemic
Half of the poorest countries saw health spendings drop despite the pandemic, while 95 percent of all countries froze or even lowered taxes on rich people and corporates
GLOBAL
Rich and poor countries alike have exacerbated an explosion of economic inequality since the outbreak of the pandemic from 2020, reveals new research by Oxfam and Development Finance International (DFI).
The overwhelming majority of governments cut their shares of health, education and social protection spending. At the same time, they refused to raise taxes on excessive profits and soaring wealth.
The 2022 Commitment to Reducing Inequality Index (CRI Index) is the first detailed analysis into the type of inequality busting policies and actions that 161 countries might have pursued during the first two years of the pandemic.
The index shows that despite the worst health crisis in a century, half of low and lower middle-income countries cut their share of health spending of their budgets. Almost half of all countries cut their share going to social protection, while 70 percent cut their share going to education.
As poverty levels increased to record levels and workers struggled with decades-high prices, two thirds of countries failed to raise their minimum wages in line with economic growth. Despite huge pressure on government finances, 143 of 161 countries froze the tax rates on their richest citizens, and 11 countries even lowered them.
France fell five places in the index after cutting corporate tax rates and eliminating its wealth tax altogether in 2019. Jordan dropped its budget share for health spending by a fifth, despite the pandemic. Nigeria did not update its minimum wage since before the pandemic, and the US has not raised the federal minimum wage since 2009.
"Our index shows that most governments have completely failed to take the steps needed to counter the inequality explosion created by COVID-19. They ripped away public services when people needed them most and instead left billionaires and big corporations off the hook to reap record profits. There is some good news of valiant governments from the Caribbean to Asia bucking this trend, taking strong steps to keep inequality in check," said Gabriela Bucher, Oxfam International Executive Director.
Strong actions to reduce inequality were taken by both low and middle income countries:
Costa Rica put up its top income tax by 10 percent, and New Zealand by 6 percent.
The Occupied Palestinian Territory increased its social spending from 37 to 47 percent of its entire budget.
Barbados introduced a comprehensive set of laws to improve women's labor rights, and the Maldives introduced its first national minimum wage.
As Finance Ministers gather in Washington for the International Monetary Fund (IMF) and World Bank Annual Meetings, developing nations are facing a global economy that is making it ever more difficult to meet the needs of their population. While injecting trillions in their own economies, rich countries failed to increase aid during the pandemic. Economic inequality and poverty in poor countries are further exacerbated by the IMF's insistence on new austerity measures to reduce debts and budget deficits.
"The debate has catastrophically shifted from how we deal with the economic fallout of COVID-19 to how we reduce debt through brutal public spending cuts, and pay freezes. With the help of IMF, the world is sleepwalking into measures that will increase inequality further. We need to wake up and learn the lessons; preventing huge increases in inequality is completely practical, and common sense. Inequality is a policy choice, governments must stop putting the richest first, and ordinary people last", says Matthew Martin, Director of DFI.
Oxfam and DFI analysis shows that based on IMF data, three quarters of all countries globally are planning further cuts to expenditures over the next five years, totalling $7,8 trillion dollars.
In 2021, lower income countries spent 27.5 percent of their budgets in repaying their debts - twice the amount that they have spent on their education, four times that of health and nearly 12 times that of social protection.
"For every dollar spent on health, developing countries are paying four dollars in debt repayments to rich creditors. Comprehensive debt relief and higher taxes on the rich are essential to allow them to reduce inequality dramatically", said Martin.
Despite historical precedent, nearly all countries failed to increase taxation on the richest or pursue windfall profits during the COVID crisis. After the 1918 flu epidemic, the 1930s depression, and World War Two, many rich countries increased taxes on the richest and introduced taxes on corporate windfall profits. They used this revenue to build education, health and social protection systems. Taxation of the wealthiest and windfall profits can generate trillions of dollars in tax revenue.
"Government leaders in Washington face a choice: build equal economies where everyone pays their fair share or continue to drive up the gap between the rich and the rest, causing huge, unnecessary suffering", said Bucher.
Oxfam International is a global movement of people who are fighting inequality to end poverty and injustice. We are working across regions in about 70 countries, with thousands of partners, and allies, supporting communities to build better lives for themselves, grow resilience and protect lives and livelihoods also in times of crisis.
LATEST NEWS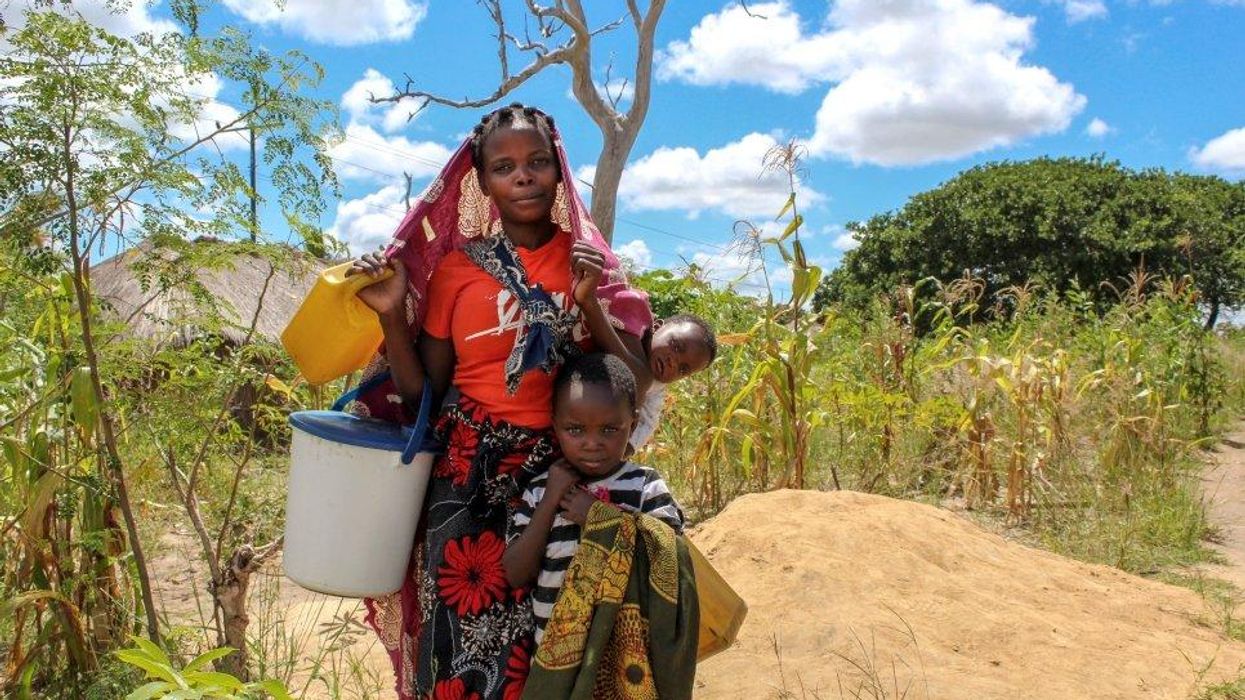 "Ongoing climate change is keeping many people in the Global South in poverty, making it more difficult for them to migrate," said the co-author of a new study. "Thus climate change deprives people of an important way to adapt to its impacts and increases the gap between rich and poor."
As the worsening climate emergency creates an increasing number of migrants around the world, the economic effects of the planetary crisis are paradoxically making millions of people throughout the Global South too poor to escape its ravages.
That's according to a study published recently in the journal Environmental Research Letters by researchers from the Potsdam Institute for Climate Impact Research (PIK) in Germany.
"Climate change reduces economic growth in almost all countries of the world. But it has very divergent effects in poorer and richer countries," study co-author Jacob Schewe said Monday. "Overall, migration related to climate change has increased—but it has done so to a lesser extent than might have been expected. The reason is bitter: In poor countries, many people in need are lacking the means to migrate. They have no choice but to stay where they are."
\u201cStuck \u2013 #climatechange makes people too poor to #migrate. "Overall, migration related to climate change has increased - but it has done so to a lesser extent than expected. People in need are lacking the means to migrate," says PIKs Jacob Schewe.\n\ud83d\udc49https://t.co/cfAPjh4NUF\u201d

— Potsdam Institute (@Potsdam Institute) 1674481326
Co-author Christian Otto noted that "economic growth affects national income levels, which in turn affect migration. Relatively few people migrate from high-income and from very low-income countries. In the case of poor countries, this is partly because many people simply cannot afford to leave. So very poor people often stay in their home country, even if they are in need or would like to migrate for other reasons."
Another study co-author, Anders Levermann, said that "ongoing climate change is keeping many people in the Global South in poverty, making it more difficult for them to migrate. Thus climate change deprives people of an important way to adapt to its impacts and increases the gap between rich and poor."
According to a 2017 study published by the British medical journal The Lancet, climate change could create a billion refugees by 2050. Other studies conclude the number could be even higher. Additionally, the World Bank says the planetary emergency could displace more than 200 million people within their home countries by mid-century.

News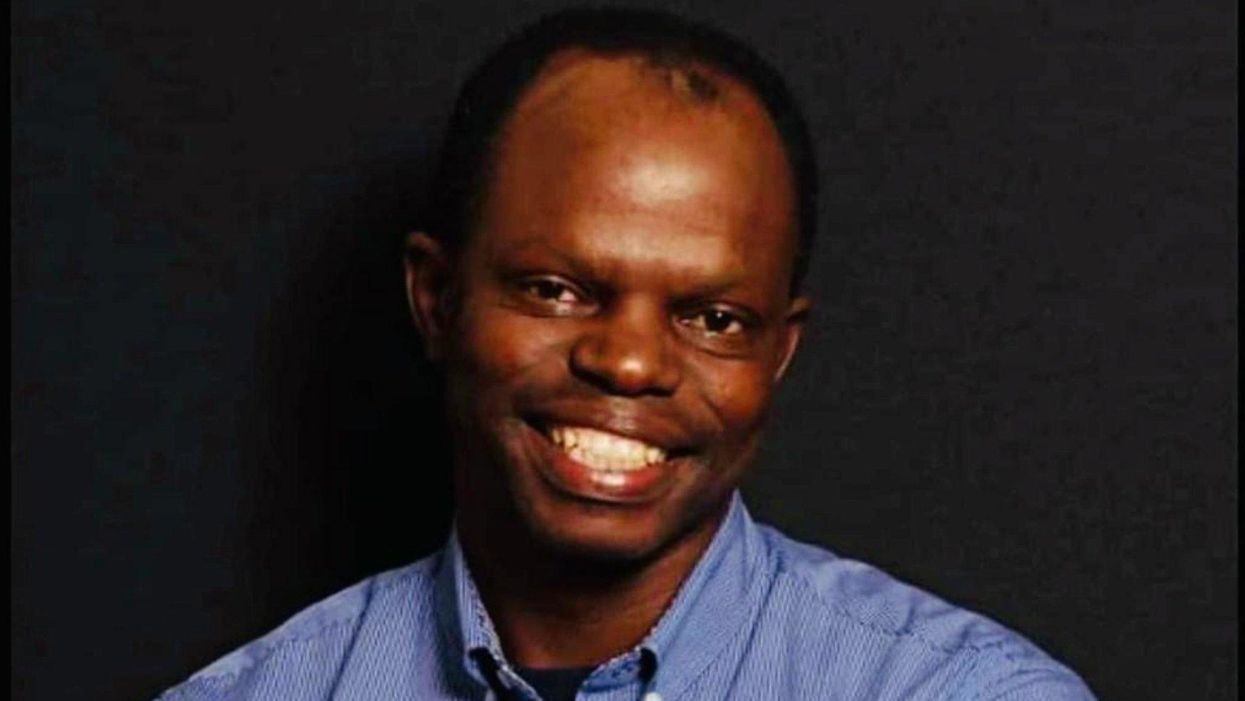 "Thulani Maseko was a key pillar in the struggle for freedom in Eswatini. His death, which has already sent a chilling message to pro-democracy activists across the country, may signify an escalation in attacks against those who are openly seeking political reforms."
Human rights advocates on Monday implored Eswatini authorities to launch a swift, rigorous, and independent investigation into the recent killing of renowned pro-democracy lawyer Thulani Maseko.
Unknown gunmen murdered Maseko at his home in the city of Luhleko on Saturday, just hours after Eswatini's unelected leader, King Mswati III, "warned those calling for democracy that more trouble was coming for them," according to a local newspaper. Since protests against Eswatini's absolute monarchy erupted in May 2021, dozens of people peacefully struggling for political reforms in the country formerly known as Swaziland have been killed by Mswati's security forces.
Numerous human rights experts have condemned Maseko's apparent assassination and demanded accountability.
"Thulani Maseko was a stalwart of human rights who, at great risk to himself, spoke up for many who couldn't speak up for themselves," United Nations High Commissioner for Human Rights Volker Türk said in a statement. "His cold-blooded killing has deprived Eswatini, Southern Africa, and the world of a true champion and advocate for peace, democracy, and human rights."
"Thulani Maseko was a stalwart of human rights who, at great risk to himself, spoke up for many who couldn't speak up for themselves."
After extending his condolences to Maseko's family, friends, and colleagues, Türk called on Eswatini officials to "ensure a prompt, independent, impartial, and effective investigation is held into his killing, in accordance with Eswatini's constitution and international human rights law, and to hold all those responsible to account in fair trials."
"Eswatini authorities must also ensure the safety and security of all Eswatini people, including human rights defenders, journalists, and political activists," the U.N. rights chief added.
Flavia Mwangovya, Amnesty International's deputy director for East and Southern Africa, echoed Türk.
A probe "should be carried out by authorities independent of the government and any institution, agency, or person who may be the subject of, or otherwise involved in, the investigation." The final results should be "made public, and aimed at ensuring that justice for Maseko's killing is not denied," said Mwangovya. "Maseko's family deserves justice; his killers must be brought to trial."
"The cold-blooded unlawful killing of Thulani Maseko offers a chilling reminder that human rights defenders, especially those at the forefront of calling for political reform in Eswatini, are not safe," she added. "If they are not being persecuted, harassed, or intimidated by the state, they are at risk of losing their lives."
\u201cThulani Maseko was a courageous human rights defender who stood up against the state's abuse of power in Eswatini. His murder is a chilling reminder that those who call for political reform in Eswatini are not safe. His killers must be brought to trial. https://t.co/5bMCHMBOSl\u201d

— Amnesty International (@Amnesty International) 1674489187
Lamenting his "tragic" murder, Amnesty International Secretary-General Agnes Callamard noted that Maseko was instrumental to the "ongoing struggle for democracy in Eswatini and a wonderful steadfast partner" of the prominent rights group. "We are all devastated," she wrote on social media.

Maseko had previously been prosecuted by the state for his efforts to build a more just society. In 2014, Amnesty declared Maseko and veteran news editor Bhekithemba Makhubu "prisoners of conscience" after they were sentenced to two years behind bars on contempt of court charges stemming from the publication of articles in which they questioned the independence and integrity of the country's judicial system. Both men were acquitted on appeal and released from detention in 2015.
Following the arrest of hundreds of pro-democracy protesters in the summer of 2021, Maseko "provided legal support, crisscrossing the country to observe summary trials," Callamard pointed out.
At the time of his death, Maseko chaired the Multi-Stakeholder Forum, a coalition of trade unions, political parties, and civil society groups organizing for democratic reforms to which Mswati's autocratic regime is opposed. Eswatini's king, in power since 1986 and routinely accused of human rights violations, commands the army and police and has the authority to dissolve parliament and appoint or dismiss judges.
As Amnesty noted: "The unlawful killing of Maseko follows a spate of attacks on opposition leaders and pro-democracy activists, all of whom have been challenging the monarch and demanding political reform in the country since May 2021, including through nationwide protests. In response to the demonstrations, the government launched a brutal crackdown on human rights activism. Some politicians have been jailed merely for being suspected of joining calls for political reform."
Maseko was an attorney for two members of parliament standing trial for offenses allegedly committed during the pro-democracy uprising of 2021.
"Maseko's family deserves justice; his killers must be brought to trial."
Amnesty "will leave no stone unturned until justice has been rendered for Thulani's murder," Callamard vowed. "Those who killed and ordered his killing must be held to account."
Maseko's attackers shot through the window of his home at close range. He was reportedly struck twice and died in front of his family. According to a local newspaper, the same pair of police officers who responded to the crime scene after Maseko was killed had earlier staked out his house.
As Al Jazeerareported, "The government sent condolences to the family, saying Maseko's death was a 'loss for the nation' and that police were searching for the killers."
Southern Africa-based rights group Freedom Under Law, however, said that "no one can be misled by the cynical message of condolence put out on behalf of the government."
Maseko's death came hours after Mswati threatened pro-democracy activists with heightened repression.
"People should not shed tears and complain about mercenaries killing them," Mswati said Saturday. "These people started the violence first but when the state institutes a crackdown on them for their actions, they make a lot of noise blaming King Mswati for bringing in mercenaries."
Last week, Al Jazeera reported, the Swaziland Solidarity Network alleged that "the king had hired mercenaries, mainly white Afrikaners from neighboring South Africa, to help Eswatini's security forces suppress rising opposition to his regime."
The government has denied the accusation.
"Thulani Maseko was a key pillar in the struggle for freedom in Eswatini," said Amnesty's Mwangovya. "His death, which has already sent a chilling message to pro-democracy activists across the country, may signify an escalation in attacks against those who are openly seeking political reforms."
"The Southern Africa Development Community and the Eswatini authorities must demonstrate that they are committed to protecting everybody in the country, including human rights defenders, opposition leaders, and pro-democracy activists," she stressed. "Nobody should be attacked or threatened simply for being critical and pushing for political reforms."
News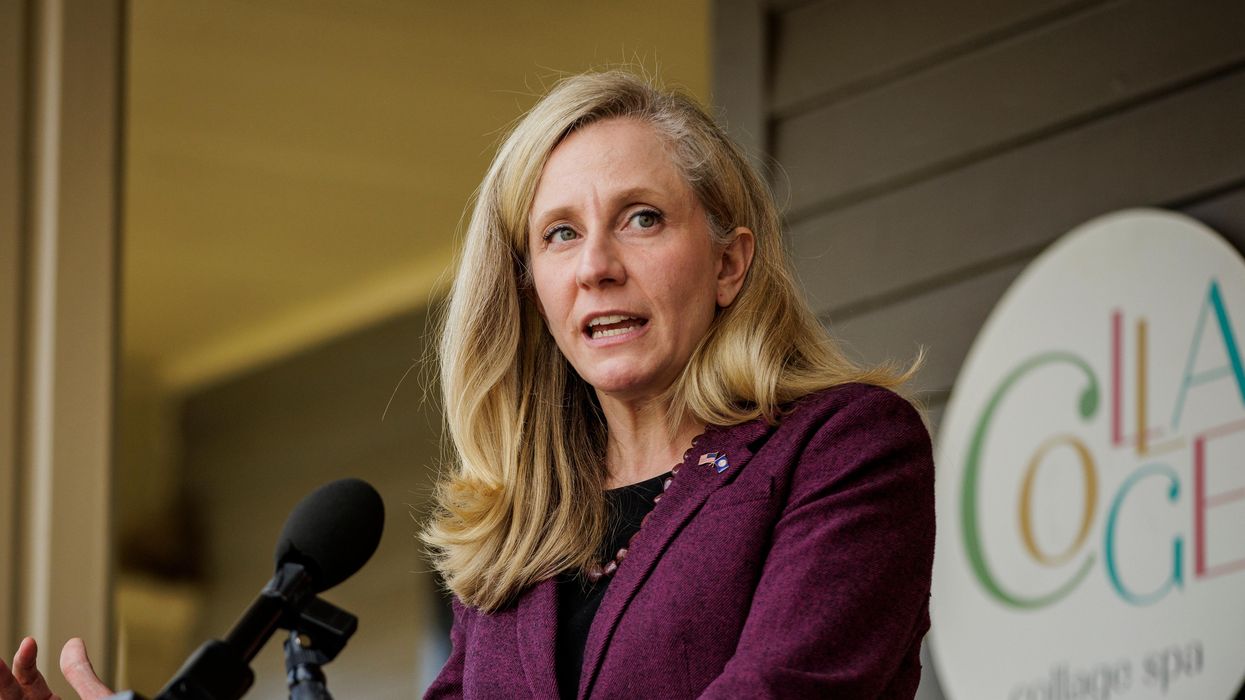 "Looks like the Blue Dogs are on their last leg," said one progressive. "It's a new day."
The Democratic Party's conservative Blue Dog Coalition has been slashed in half due partially to a disagreement within its ranks over efforts to attract more members, Politico reported on Tuesday, with a number of corporate lawmakers insisting on preserving the Blue Dogs' "longstanding legacy" and name despite its reputation as a "Southern 'boys' club'."
U.S. Reps. Abigail Spanberger (D-Va.), Ed Case (D-Hawaii), David Scott (D-Ga.), Brad Schneider (D-Ill.), Lou Correa (D-Calif.), and Mike Sherrill (D-N.J.) all left the coalition earlier this month after the 15 members held a secret-ballot vote on changing the group's name to the Common Sense Coalition.

The name change, the departing members argued, would help the group to recruit more lawmakers as it has reached an all-time low, 16 years after the Blue Dog alliance was forced to impose a cap on its membership to keep it at 20% of the Democratic caucus.
Despite the group's large roster during the George W. Bush and Obama administrations, a spokesperson for the Blue Dogs claimed Tuesday that they "have never prioritized having a large coalition" and are focused on what they refer to as "fiscally-responsible policies [and] ensuring a strong national defense."
"With a narrow majority governing the House, even a smaller group of members focused on getting things done for the American people on these issues can and will play a vital role," Andy LaVigne, the group's executive director, told Politico.
A desire to remain insular instead of appealing to a broader group of Democrats is "exactly the charge you'd expect centrists to lob at progressives," said Nick Field of Decision Desk HQ.
\u201cThe head of the Blue Dogs literally saying he'd rather his group stay small and pure than expand; exactly the charge you'd expect centrists to lob at progressives https://t.co/Y2qsTAmnjn\u201d

— Nick Field (@Nick Field) 1674571327
While the Blue Dog Coalition has long claimed to represent "mainstream American values" and the "commonsense, moderate voice of the Democratic Party," the group's contraction in recent years has coincided with the steady growth of the progressive "Squad" in the U.S. House and a wealth of evidence that the majority of Democratic voters are not aligned with the Blue Dogs' longtime push of austerity policies.
The Blue Dogs—both those who are staying in the coalition and those who are leaving—have attacked progressive policies as unrealistic and divisive.
Meanwhile, the informal Squad, whose members do not accept corporate PAC donations and are proponents of a Green New Deal, Medicare for All, and other bold policy proposals, has grown to include lawmakers from states including Texas, Florida, Pennsylvania, and Missouri since the group's first four members were elected in 2018. Around 10 lawmakers are now part of the Squad, which started with Reps. Alexandria Ocasio-Cortez (D-N.Y.), Rashida Tlaib (D-Mich.), Ilhan Omar (D-Minn.), and Ayanna Pressley (D-Mass.), and their influence has been made clear across the party as more than 70 Democrats in the 118th Congress have sworn off corporate PAC contributions.
While policies pushed by the Squad are broadly popular, the dwindling Blue Dog Coalition includes the last remaining Democrats who oppose abortion rights and marriage equality. The members who stayed after this month's vote include Reps. Sanford Bishop (D-Ga.), Mike Thompson (D-Calif.), Josh Gottheimer (D-N.J.), Jared Golden (D-Maine), Henry Cuellar (D-Texas), Jim Costa (D-Calif.), and Vicente Gonzalez (D-Texas). Rep. Wiley Nickel (D-N.C.) has not confirmed whether he'll stay or go.
The departure of nearly half of the coalition suggests that the Blue Dogs "are on their last leg," tweeted Lindsay Owens, executive director of the economic justice group Groundwork Collaborative.
\u201cLooks like the Blue Dogs are on their last leg. It's a new day.\u201d

— Lindsay Owens, PhD (@Lindsay Owens, PhD) 1674570306
With the splintering of the conservative group, said Sam Shirazi, a civil rights attorney and commentator on politics in Spanberger's state of Virginia, "the long decline of the Blue Dog coalition continues."

News
SUPPORT OUR WORK.
We are independent, non-profit, advertising-free and 100%
reader supported.