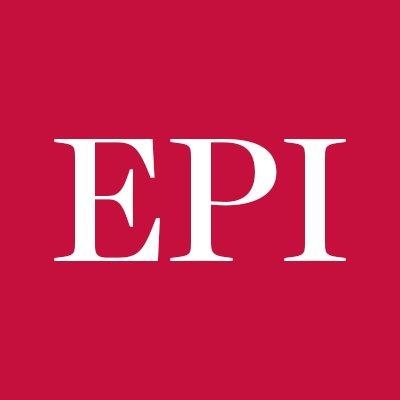 For Immediate Release
Contact:
Phone: (202) 775-8810
Medicare for All Would Boost Wages, Expand Workers' Options, and Likely Create Jobs
WASHINGTON
A new report from EPI research director Josh Bivens finds that Medicare for All would bolster the labor market, strengthen economic security for millions of U.S. households, and would likely boost the number of jobs in the U.S. labor market.
Opponents of a single-payer health care system have quoted an analysis of the economic effects of Medicare for All that includes the projection that up to 1.8 million jobs in the health insurance and billing administration sector could be eliminated if the policy were implemented. Bivens notes that this number has been stripped of all context that is included in the original study, and is often misleadingly presented as the predicted net employment effect of Medicare for All. But while Medicare for All would indeed lead to lower demand for labor in the health insurance and billing administration sector, it would boost demand for other types of jobs overall. For example, expanded access to health care could increase demand for health services by up to $300 billion annually, which would translate into an increased demand for 2.3 million full-time health care workers.
Further, several Medicare for All plans have provisions to pay for long-term care services, which would create jobs. In 2018, U.S. households provided roughly 34 billion hours in unpaid long-term care. If divided up among full-time workers, it would require 17 million new positions. Even if 10% of this unpaid care was converted to paid positions, it would create enough jobs to essentially offset the displacement of the health insurance and billing administration workers.
Additionally, Bivens finds that Medicare for All would:
Provide a potential boost to wages and salaries by allowing employers to redirect healthcare spending to workers' wages.
Increase job quality by ensuring that every job would come bundled with a guarantee of health care.
Lessen the income loss, stress, and economic shock of unemployment and job transitions by eliminating the loss of health care that accompanies job-loss
Support self-employment and small business development--which is low in the United States relative to other rich Organisation for Economic Co-operation and Development (OECD) countries--by eliminating the daunting cost of health care from startup costs.
Inject new dynamism into the overall economy by reducing "job lock", by allowing workers to go where their skills and preferences lie, not just to workplaces with affordable health plans.
"A fundamental health reform like Medicare for All would be an unambiguously good policy for the labor market, for the economy overall, and for U.S. workers," said Bivens. "Besides the obvious benefits of expanding health care to millions of uninsured and underinsured Americans, Medicare for All could raise wages, boost productivity, and help small business owners."
EPI is an independent, nonprofit think tank that researches the impact of economic trends and policies on working people in the United States. EPI's research helps policymakers, opinion leaders, advocates, journalists, and the public understand the bread-and-butter issues affecting ordinary Americans.
(202) 775-8810
LATEST NEWS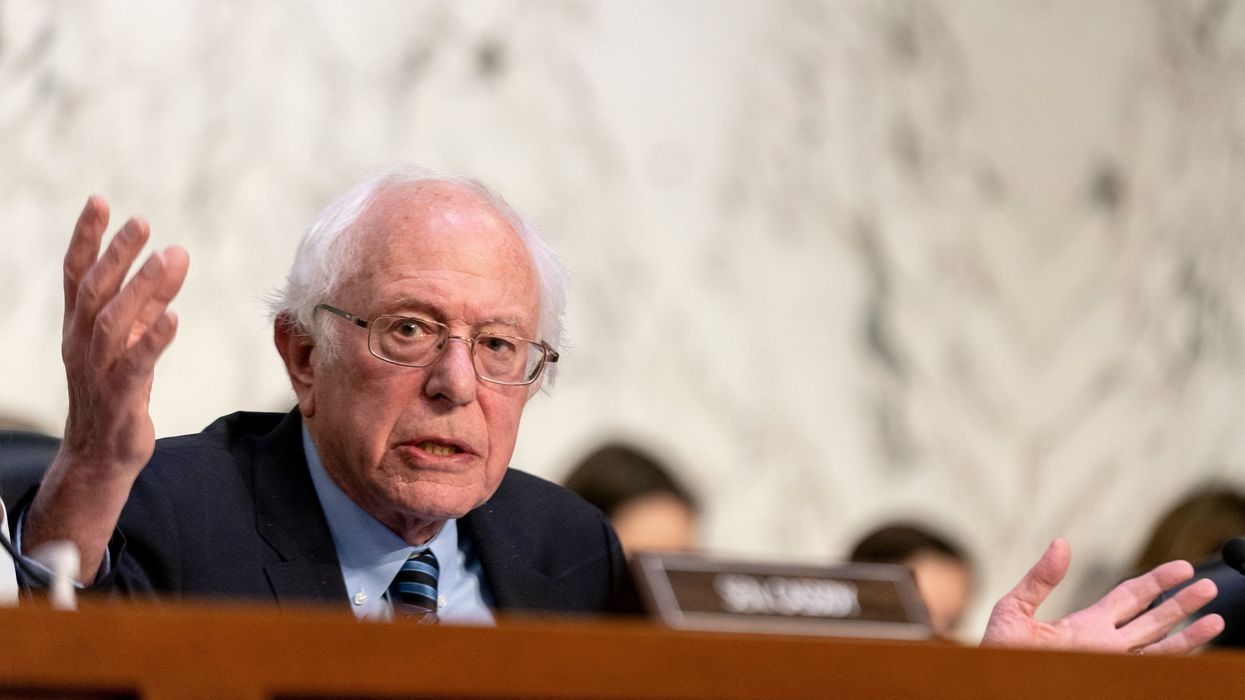 "We must not have a two-tiered justice system in which billionaires and large corporations can break the law with impunity," the Vermont senator said ahead of the hearing.
Former Starbucks CEO Howard Schultz is set to testify Wednesday morning before a Senate committee chaired by Sen. Bernie Sanders, who is expected to grill the billionaire on the coffee giant's scorched-earth union-busting campaign that has drawn hundreds of unfair labor practice charges and dozens of complaints from the NLRB.
In his opening statement at the hearing, Sanders ran through the litany of allegations against Starbucks and called the company's efforts "the most aggressive and illegal union-busting campaign in the modern history of our country."
"That union-busting campaign has been led by Howard Schultz," said the senator, who vowed to press the former CEO to comply with recent rulings and stop obstructing contract negotiations.
"What is outrageous to me is not only Starbucks' anti-union activities and their willingness to break the law—it is their calculated and intentional efforts to stall, stall, and stall," Sanders continued. "They understand that the turnover rate at Starbucks is high. They understand that if workers do not see success in getting a contract and improved wages they may get discouraged. So what Starbucks is doing is not only trying to break unions, but even worse. They are trying to break the spirit of workers who are struggling to improve their lives. And that is unforgivable."
Watch the hearing live:
Following Schultz's appearance, the committee will hear from a separate panel of witnesses, including current Starbucks worker Maggie Carter and former employee Jaysin Saxton, who was fired after he led a union drive at a store in Augusta, Georgia. Last April, that location became the first Starbucks shop in Georgia to unionize.
The NLRB filed a complaint in December alleging that Saxton was unlawfully terminated for engaging in protected union activity. Saxton is one of more than 60 union organizers fired by Starbucks since December 2021, when workers in Buffalo, New York voted to form the company's first union in the U.S.
Since then, nearly 300 Starbucks locations have opted to unionize in the face of aggressive pushback from the company, which has slashed workers' hours, withheld raises, threatened worse benefits for unionized shops, and shut down entire stores in an effort to crush organizing momentum.

Starbucks Workers United said that more than a dozen Starbucks employees from across the United States are expected to travel to Washington, D.C. to attend the hearing, which comes after weeks of stonewalling from Starbucks executives.
Schultz, who has been accused of nearly 100 labor law violations since early 2022, finally agreed to testify earlier this month under threat of subpoena. Schultz stepped down as Starbucks' chief executive on March 20, though he remains on the company's board of directors.

"The HELP Committee intends to make clear that in America we must not have a two-tiered justice system in which billionaires and large corporations can break the law with impunity, while working-class people are held accountable for their actions," Sanders said.
News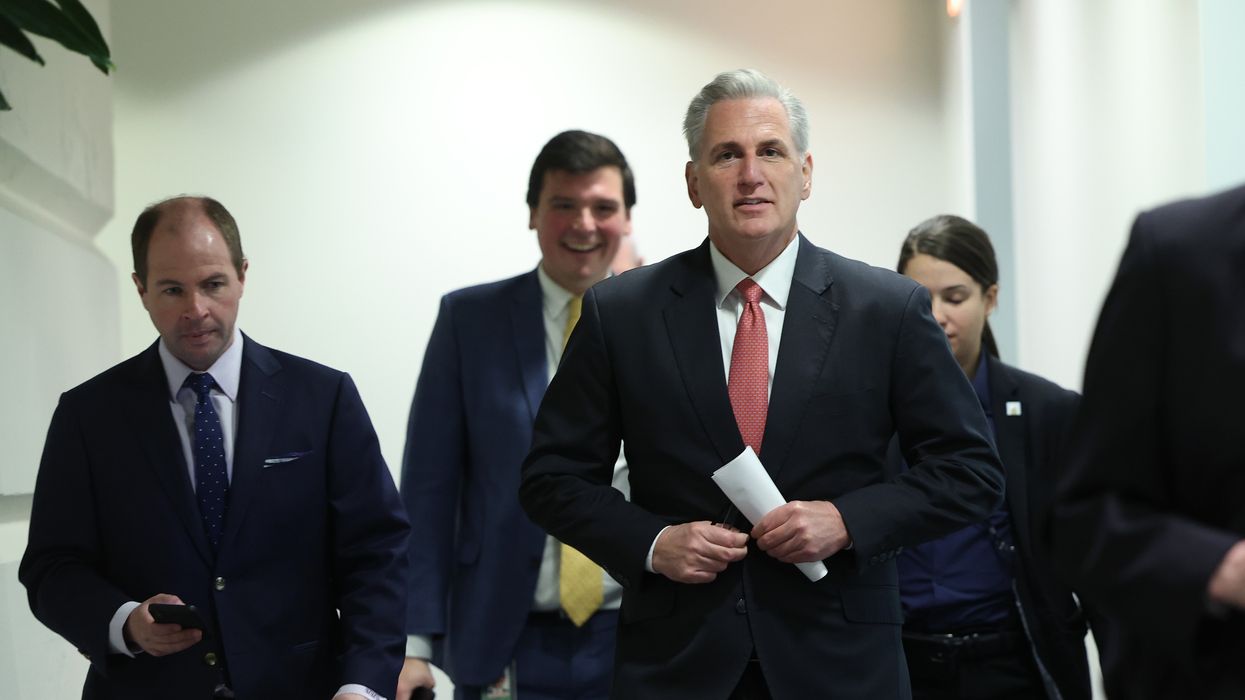 "Unsurprisingly, House Republicans want to make it harder for poor Americans to get food and medical care while making it easier for rich people to cheat on their taxes," said Sen. Ron Wyden.
Congressional Democrats reiterated their opposition to steep federal spending cuts on Tuesday after Republican House Speaker Kevin McCarthy issued a vague outline of his caucus' demands, which include more punitive work requirements for aid recipients and steep cuts to non-military spending.
The GOP leader laid out the broad demands in a Tuesday letter to President Joe Biden as progress toward an agreement to raise the debt ceiling and prevent a default remains nonexistent.
McCarthy (R-Calif.) called for another meeting with the president to discuss the debt ceiling standoff, which is a result of the House GOP majority's insistence on painful budget cuts as a necessary condition for any borrowing limit increase. The Congressional Budget Office has projected that the U.S. will default on its debt this summer unless Congress acts.
McCarthy wrote that House Republicans' demands include "but are not limited to" cuts to "excessive non-defense government spending" and stronger "work requirements for those without dependents who can work."
On the latter point, the California Republican favorably cited former President Bill Clinton's 1996 welfare reform law that doubled extreme poverty. Biden supported the law as a senator.
As president, Biden has demanded a debt ceiling increase without any accompanying spending cuts. In response to McCarthy's letter, Biden pushed House Republicans to release a detailed budget plan but stressed that spending talks "must be separate from prompt action on Congress' basic obligation to pay the nation's bills and avoid economic catastrophe."
Bloombergreported last week that House Republicans are in the process of "finalizing" a budget offer that's expected to propose capping spending "at 1% growth annually for a decade" and imposing more strict work requirements on food aid recipients. One recent analysis estimated that more than 10 million people could lose federal nutrition assistance if the GOP gets what it wants on work requirements.
Republicans are also pushing for legislation that would ease the permitting process for oil and gas projects.

In a Tuesday appearance on CNBC, McCarthy said he is prepared to recommend $4 trillion in total spending cuts—but he didn't provide specifics on which programs would be cut and by how much, drawing mockery from Democratic lawmakers.
"If he comes to the president's office with no specific plan, no specific details about what the Republicans want to cut, what are they going to talk about? The weather?" asked Senate Majority Leader Chuck Schumer (D-N.Y.).
Sen. Ron Wyden (D-Ore.), the chair of the Senate Finance Committee, tweeted in response to McCarthy's letter that "this scam is a non-starter in the Senate."

"Unsurprisingly, House Republicans want to make it harder for poor Americans to get food and medical care while making it easier for rich people to cheat on their taxes," Wyden wrote.
\u201cUnsurprisingly, House Republicans want to make it harder for poor Americans to get food and medical care while making it easier for rich people to cheat on their taxes. This scam is a non-starter in the Senate.\u201d

— Ron Wyden (@Ron Wyden) 1680030424
Last week, Rep. Rosa DeLauro (D-Conn.) released warnings from federal agencies that would likely be targeted by the GOP's austerity spree in an effort to highlight the far-reaching impacts of spending cuts the party has floated thus far.
"The draconian cuts would take away the opportunity for 80,000 people to attend college and impact all 6.6 million students who rely on Pell Grants," DeLauro said, citing agency estimates. "If implemented, 200,000 children will lose access to Head Start, and 100,000 children will lose access to childcare, undermining early education and parents' ability to go to work."
DeLauro wrote Tuesday that "Republican calls to cut government funding put everything from child care to opioid treatment and mental health services to nutrition assistance at risk for millions."

Sharon Parrott, president of the Center on Budget and Policy, echoed concerns about the potentially devastating effects of the House GOP's plans.
"The recent turmoil in the banking system pales in comparison to the chaos and harm that could ensue if House Rs force a debt-limit impasse and default: recession, lost jobs, and critical payments to seniors, veterans, businesses, families, and states unpaid," Parrott wrote Tuesday following the release of McCarthy's letter.
"A letter isn't a budget," Parrott continued, "so it conveniently allows House Rs to hide that these cuts—in basic food assistance, healthcare, and programs that fund child care, schools, and more—would go to cover some of the cost of more tax cuts for the wealthy rather than to reduce the deficit."
News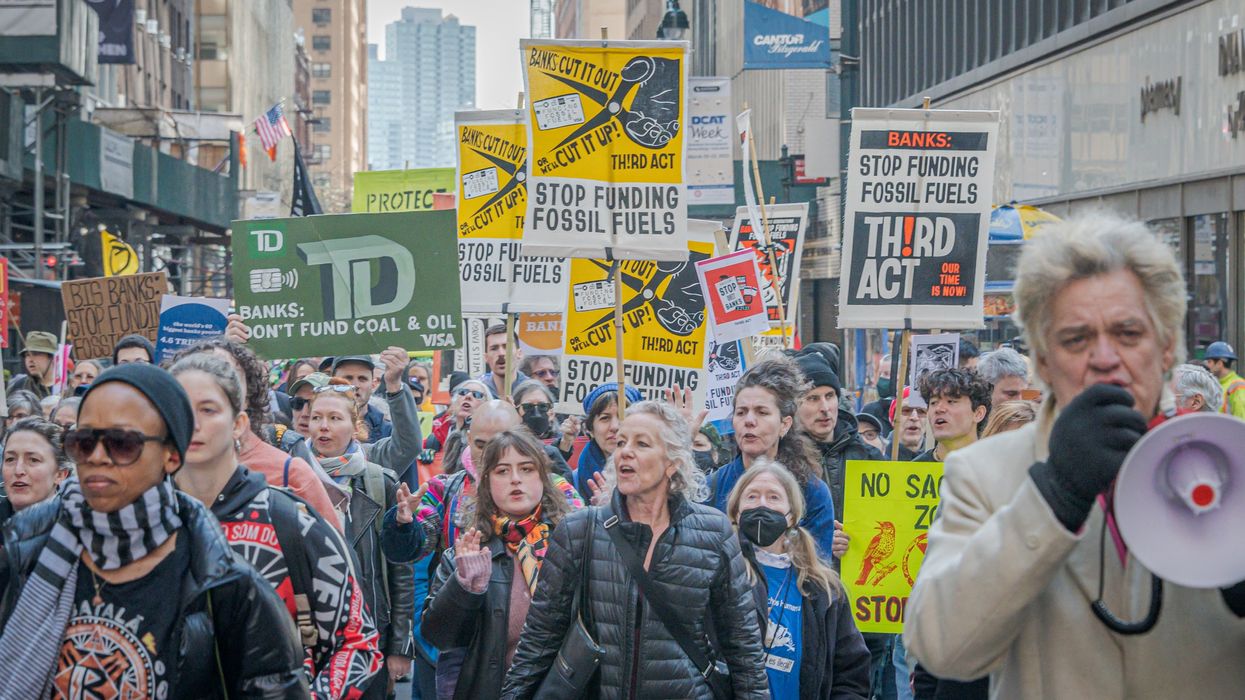 "If management at a wide swath of banks failed to properly address a well-understood risk, they cannot be trusted to independently address other complex emerging risks," argued 50 green groups.
In the wake of recent bank collapses and protests across the United States demanding financial institutions end fossil fuel financing, 50 climate, environmental justice, and Indigenous rights groups on Tuesday advocated for new regulations.
"We the undersigned strongly urge financial regulators and Congress to learn from the collapse and bailout of Silicon Valley Bank (SVB) and rapidly implement new regulations to mitigate against climate-related financial risk," the coalition wrote.
"Climate-related risks are moving us toward a financial crisis. But regulators have not taken adequate steps to actually mitigate those risks."
The groups' letter was sent to key leaders at the U.S. Treasury Department, Federal Reserve, Federal Deposit Insurance Corporation (FDIC), National Economic Council, and relevant U.S. House and Senate committees.
After explaining how the SVB collapse is partly the result of poor management enabled by regulatory rollbacks under the Trump administration, the letter states that "this is only the latest example of a bank being wholly unprepared for a large and obvious financial risk."
The letter continues:

It is a stark reminder of the chaos that can unfold when a financial institution has high exposure to a risky industry, and of the fact that the leaders of major financial institutions are frequently far more concerned with their short-term gains than with robust risk management measures that ensure their safety and the safety and soundness of the financial system. As a reminder of the latter, senior managers at SVB paid themselves millions in bonuses hours before their bank failed and the federal government financially backstopped it. Here again, stronger rules—including the Dodd-Frank executive compensation rules that remain unfinished—could have incentivized greater bank attention to risks.

To prevent any potential for a cascade of bank runs after SVB's collapse, federal regulators have now effectively set a precedent of guaranteeing all bank deposits in all banking institutions nationwide, to be backstopped by the Federal Deposit Insurance Fund and then taxpayer dollars. Moreover, the Federal Reserve has begun lending at extraordinarily generous terms to any other banks with assets whose real value has been curbed by interest rate hikes—in effect, the Fed is offering a first-of-its-kind, get-out-of-bank-failure-free card to any firms that made the same foreseeable mistake as SVB. Regulators justified this extraordinary shift in the structures of American finance by relying on emergency rules in place to prevent systemic risk to the financial system. In effect, regulators argued that SVB's inability to mitigate one of the most obvious forms of financial risk—the potential for rising interest rates amid high inflation—constituted a grave risk to the whole financial system, and, thereby, the whole economy.

"If management at a wide swath of banks failed to properly address a well-understood risk, they cannot be trusted to independently address other complex emerging risks," the groups argued. "Regulators must intervene to protect the financial system from risks associated with climate change and the ongoing transition to a green economy."
The letter notes recent remarks from Treasury Secretary Janet Yellen about the economic and financial impact of the climate emergency as well as how, as it worsens, "banks of all sizes holding mortgage-backed bonds will see their assets drop in value" while "banks invested in the fossil fuel industry will eventually be saddled with stranded assets."
"Climate-related risks are moving us toward a financial crisis. But regulators have not taken adequate steps to actually mitigate those risks," the coalition warned, calling on U.S. policymakers to:
Move with urgency and speed to implement proposed guidance for banks and financial institutions related to preparation for climate-related financial risks and to follow up with more detailed guidance;
Rapidly move forward on rigorous exams for banking institutions, including for medium-sized banks, regardless of industry pressure for light-touch supervision of climate-related risks; and
Please also see previous coalition letters recommending action on the Federal Reserve's and the Treasury Department's climate guidance.
"Banks cannot be trusted to independently evaluate and protect against the systemic risks of the climate crisis in real-time. They also cannot be trusted to avoid creating risks for other institutions and the financial system through their support for fossil assets and greenhouse gas emissions," the letter says. "This process requires regulators to set clear rules and ensure banks and financial institutions do not engage in unsafe behavior and do not create undue risks and costs for the financial system and the economy."
Signatories include Greenpeace USA, Lakota People's Law Project, Sierra Club, and Third Act—who came together earlier this month for a "Stop Dirty Banks" national day of action, the first elderly-led mass climate demonstration in U.S. history.
"Today is a major drive to take the cash out of carbon," declared Third Act's Bill McKibben. "We want JPMorgan Chase, Citi, Wells Fargo, and Bank of America to hear the voices of the older generation which has the money and structural power to face down their empty, weasel words on climate. We will not go to our graves quietly knowing that the financial institutions in our own communities continue to fund the climate crisis."

News
SUPPORT OUR WORK.
We are independent, non-profit, advertising-free and 100%
reader supported.