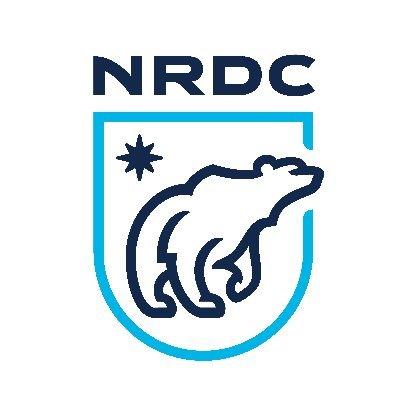 OTTAWA
Wildlife and animal-protection groups submitted recommendations today urging Canada's fishery management agency to continue and expand protections for critically imperiled North Atlantic right whales. Following an unprecedented 12 right whale deaths in Canadian waters in 2017, Fisheries and Oceans Canada (DFO) closed key fishing areas in the Gulf of St. Lawrence, including in the entanglement-prone snow crab fishery. The agency is now considering measures for the 2019 season.
"The right whale population is plummeting as these incredible animals continue to get entangled in Canadian and U.S. fishing gear," said Sarah Uhlemann, international program director at the Center for Biological Diversity and the letter's author. "Canada and the United States should both do their part to save these endangered whales by closing key habitat areas and moving to ropeless fishing gear. Right whales desperately need quick action."
Fewer than 440 North Atlantic right whales likely remain. In 2017, 17 right whales -- almost 4 percent of the population -- were observed dead, including 12 in Canadian waters. Troublingly, scientists did not document a single right whale birth during the 2017-2018 calving season. At the current rate of decline, the North Atlantic right whale will be functionally extinct within several decades.
"Entanglement in fishing gear is the single biggest threat to the right whale's survival," said Jane Davenport of Defenders of Wildlife. "Entanglements can cause immediate death by drowning, or cause longer, drawn-out deaths by injury, infection and starvation. Entanglements also weaken females to the point that they can only calve once every 10 years, instead of every three -- if they live that long."
In recent years right whales have increasingly been sighted in Canada's cool Atlantic waters, particularly in the Gulf of St. Lawrence, likely due to shifting prey. In response to the 2017 deaths, DFO adopted entanglement risk reduction measures in 2018, including season-long ("static") closures and intermittent ("dynamic") closures when right whales were present, and in the snow crab fishery, there were line-length limits and gear marking requirements to track the source of entangling gear.
"Maintaining and expanding closures of key fishing areas is critical given the fact that the right whale population is declining so precipitously," said Kathryn Kullberg, director of marine and wildlife protection for the Humane Society of the United States. "It is urgent for Canada and the U.S. to continue to protect these magnificent whales from the suffering they endure while entangled in fishing gear."
"Highly endangered right whales are in urgent need of increased protections from the Canadian government," said Rebecca Aldworth, executive director of Humane Society International/Canada. "We are calling on Fisheries and Oceans Canada to take strong and effective measures to ensure the survival of these majestic whales."
It is very likely DFO's actions reduced the risk of right whale deaths this year. However, since DFO adopted the measures in 2018, two right whales have been found dead with injuries consistent with fishing-gear entanglement, and at least three more have been seen entangled in Canadian waters. And last week a representative of DFO attended a meeting with the fishing industry and reportedly indicated that the government is open to weakening protective measures for right whales.
"Canada's actions this year definitely kept whales alive, but what Canada does next year and beyond will decide the fate of the entire species," said Regina Asmutis-Silvia, executive director of Whale and Dolphin Conservation.
"It is simply unacceptable that a government fisheries representative would cave to industry demands," said Kate O'Connell, marine wildlife consultant for the Animal Welfare Institute. "More restrictions, not fewer, are needed if there is to be any hope for right whales in the North Atlantic."
In today's letter the groups urged DFO to maintain the closures and expand them into other areas frequented by right whales in 2019, require comprehensive gear marking in all Atlantic Canadian fisheries, and critically, transition trap/pot fisheries to more protective "ropeless" gear. These measures are needed to ensure Canadian fisheries can continue exporting seafood to the U.S. market, as U.S. law prohibits foreign seafood imports caught in a manner less protective than U.S. requirements for marine mammals.
"We commend the Canadian government for taking swift action this past summer, but these measures must be continued and expanded. It is also imperative that the U.S. National Marine Fisheries Service stop their willful foot-dragging and enact similar protections before it's too late to save this majestic species," said Erica Fuller of the Conservation Law Foundation.
"The ropeless technology is a lifeline the North Atlantic Right Whale needs for survival," said Zak Smith, senior attorney with the Marine Mammals program at Natural Resources Defense Council (NRDC). "Continued leadership is needed from both Canada and the United States. If we fail, we will lose this iconic species."
NRDC works to safeguard the earth--its people, its plants and animals, and the natural systems on which all life depends. We combine the power of more than three million members and online activists with the expertise of some 700 scientists, lawyers, and policy advocates across the globe to ensure the rights of all people to the air, the water, and the wild.
(212) 727-2700
LATEST NEWS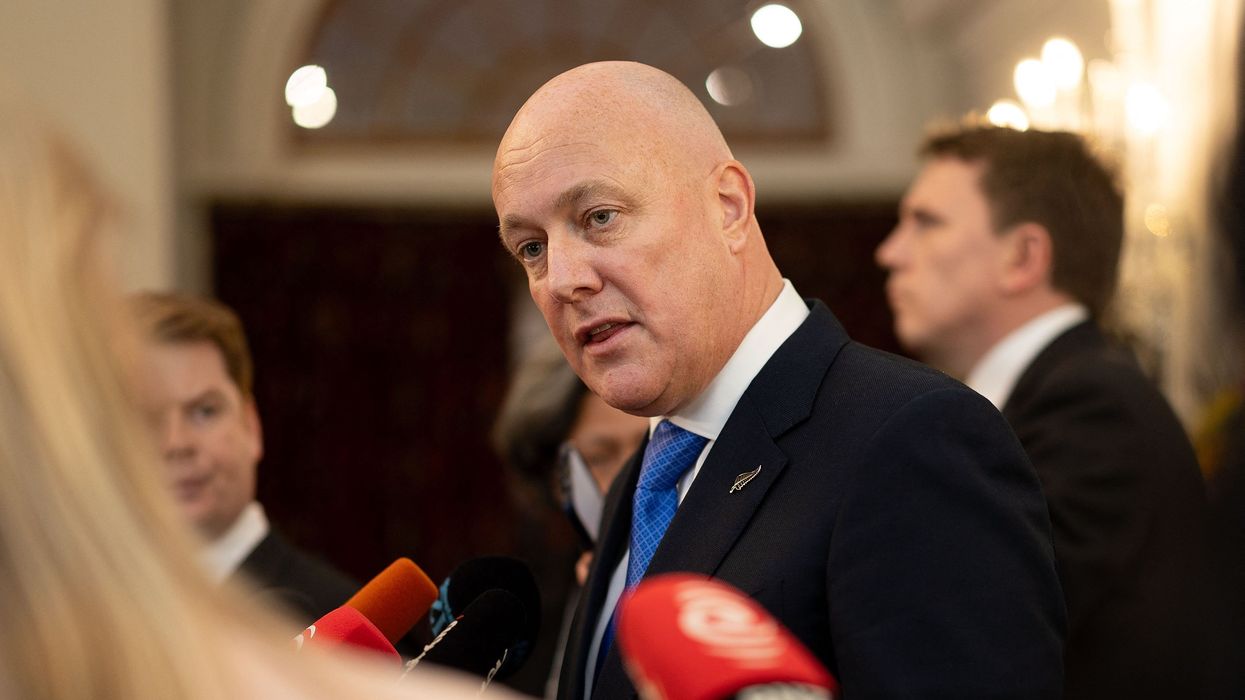 "This is major loss for public health and a huge win for the tobacco industry—whose profits will be boosted at the expense of Kiwi lives," said one public health expert.
The new right-wing government of New Zealand, sworn in on Sunday, surveyed the policies left in place by the Labour Party and announced the reversal of one historic measure that was passed with the goal of preventing thousands of smoking-related deaths every year.
Prime Minister Christopher Luxon, head of the National Party and a former airline executive, announced that the government would scrap the generational smoking ban passed under progressive former Prime Minister Jacinda Ardern in 2021—a law that was praised by public health experts and inspired similar legislation in the United Kingdom.
The law has barred anyone born after 2009 from ever buying cigarettes, with the goal of stopping young people from becoming smokers. It also drastically reduced the legal amount of nicotine in tobacco products and cut the number of stores that are allowed to sell cigarettes from 6,000 nationwide to just 600.
Data modeling showed that the Smokefree Act would save $1.3 billion in health costs over two decades and would reduce mortality rates by 22% for women in New Zealand and by 9% for men.
Currently, about 5,000 people in New Zealand die each year from smoking-related causes.
The possibility of reducing those deaths didn't sway Luxon and his new administration to keep the law in place, with the new prime minister explaining that "coming back to those extra sources of revenue and other savings areas that will help us to fund the tax reduction" that the National Party aims to pass.
Boyd Swinburn, professor of population nutrition and global health at the University of Auckland, said the government is "effectively wanting smokers to continue smoking and more children to start so they can collect more excise tax."

Ben Uffindell, editor of the publication The Civilian, noted that Luxon's goal of increasing revenues and funding tax cuts "doesn't take into account increased cost to the health system."
Public health experts pointed out that the rollback of the law could particularly cost thousands of lives in the Indigenous Maori community.
Health CoalitionAotearoa (HCA), which uses the Maori-language name for New Zealand, said the government's move was "astounding," especially considering that new Minister of Health Dr. Shane Reti had previously stated support for anti-smoking measures.
"This is major loss for public health," said Swinburn, co-chair of the HCA, "and a huge win for the tobacco industry—whose profits will be boosted at the expense of Kiwi lives."
News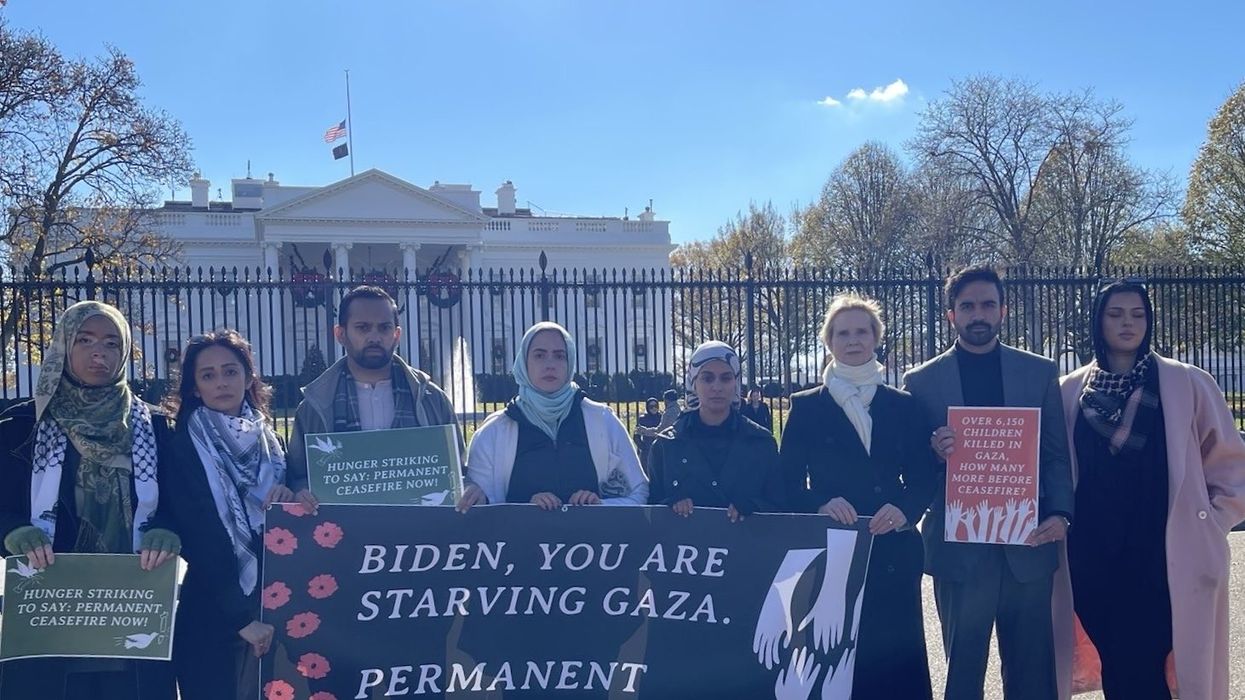 "As the mother of Jewish children whose grandparents are Holocaust survivors, I have been asked by my son to use my platform," said actor and activist Cynthia Nixon.
As Israel and Hamas on Monday agreed to extend their temporary pause of fighting in the Gaza Strip, advocacy group leaders, U.S. state lawmakers, and actor and activist Cynthia Nixon were among those who launched a hunger strike demanding a permanent cease-fire in Washington, D.C. outside the White House.
"As the mother of Jewish children whose grandparents are Holocaust survivors, I have been asked by my son to use my platform to project as loudly as possible that 'never again' means never again for everyone," said Nixon, one of more than 260 artists who signed a letter asking U.S. President Joe Biden and Congress to call for a cease-fire in Gaza.
"As an American, I am here to demand that our president stop funding the mass killing and starvation of thousands of innocent Palestinians, the majority of whom are children and women," she continued. "President Biden must use this moment to negotiate a permanent cease-fire that will bring all the hostages and political prisoners home and start to lay the foundation for a lasting peace."
"Palestinians in Gaza deserve to be grieved and it's astonishing that we even have to say this, but Palestinians in Gaza deserve to live."
Other supporters of the five-day hunger strike include Palestinian organizer and activist Linda Sarsour, Delaware state Rep. Madinah Wilson-Anton (D-26), Oklahoma state Rep. Mauree Turner (D-88), Virginia state Rep. Sam Rasoul (D-11), Adalah Justice Project (AJP), the American-Arab Anti-Discrimination Committee, Democratic Socialists of America, Dream Defenders, IfNotNow, the Institute for Middle East Understanding, Jewish Voice for Peace, and the U.S. Campaign for Palestinian Rights (USCPR).
"By every measure, this moment is the greatest loss of life and devastation in the history of the Palestinian people," said Iman Abid-Thompson, director of advocacy and organizing at USCPR. "We have been calling on Congress and President Biden to demand a total cease-fire since the beginning of October. While we welcome the 48 statements of support from members of Congress who have called for a total cease-fire, it is not enough. Time is of the essence."
"We know that Congress and President Biden could have called for a cease-fire weeks ago, but they haven't," she added. "We have all watched the destruction of Gaza and seen entire families, every generation, buried in mass graves. We cannot escape the images of children laying lifeless and in pieces. We are haunted by the dead and the living, and we will never forget what we have witnessed."

Since the October 7 Hamas-led attack that killed around 1,200 Israelis, Israel's retaliatory war on Gaza has killed over 14,850 Palestinians, including at least 6,150 children, and devastated civilian infrastructure in the besieged enclave. Both sides agreed to a four-day cease-fire that began Friday and have since exchanged hostages taken by Hamas last month and Palestinians imprisoned by Israel.

On Monday, Majed Al-Ansari, a spokesperson for the Qatari Ministry of Foreign Affairs, confirmed the two-day extension of the truce on social media. The Associated Pressreported that "Israel will resume its operations with 'full force' as soon as the current deal expires if Hamas does not agree to further hostage releases, government spokesperson Eylon Levy told reporters."'
Hunger strike supporter Rana Abdelhamid, an ex-New York congressional candidate, stressed that "a temporary cease-fire is not enough. Israel has made it abundantly clear that it has no intention of stopping its bombing of Gaza as long as it enjoys the full backing of the U.S. government. We will not allow the Biden administration to continue to fund the killing and starvation of Palestinians with impunity. We need a permanent cease-fire to save lives, and we need it now."

In the wake of Hamas' attack last month, Biden affirmed his "unwavering" support for Israel—currently controlled by the most far-right government in its history—and asked Congress for $14.3 billion for the war effort, on top of the $3.8 billion in annual military assistance that the country gets from the United States.
The Interceptreported Saturday that Biden has also asked Congress to lift most restrictions on Israel's access to a U.S. stockpile of weapons there, which "would essentially create a free-flowing pipeline to provide any defense articles to Israel," according to Josh Paul, a former U.S. State Department official who resigned over arms transfers to the country.
"Our government should not be supporting the mass murder of tens of thousands of Palestinians in Gaza," AJP director of strategy and communications Sumaya Awad declared Monday. "No one is spared by Israel's bombs, not journalists, not doctors, not children and NICU babies."
"As a Palestinian, as an American, and as a mother, I am on hunger strike to demand that President Biden call for a permanent cease-fire," she said. "Without a lasting cease-fire, Israel will continue the unfolding genocide in Gaza. Palestinians in Gaza deserve to be grieved and it's astonishing that we even have to say this, but Palestinians in Gaza deserve to live."

News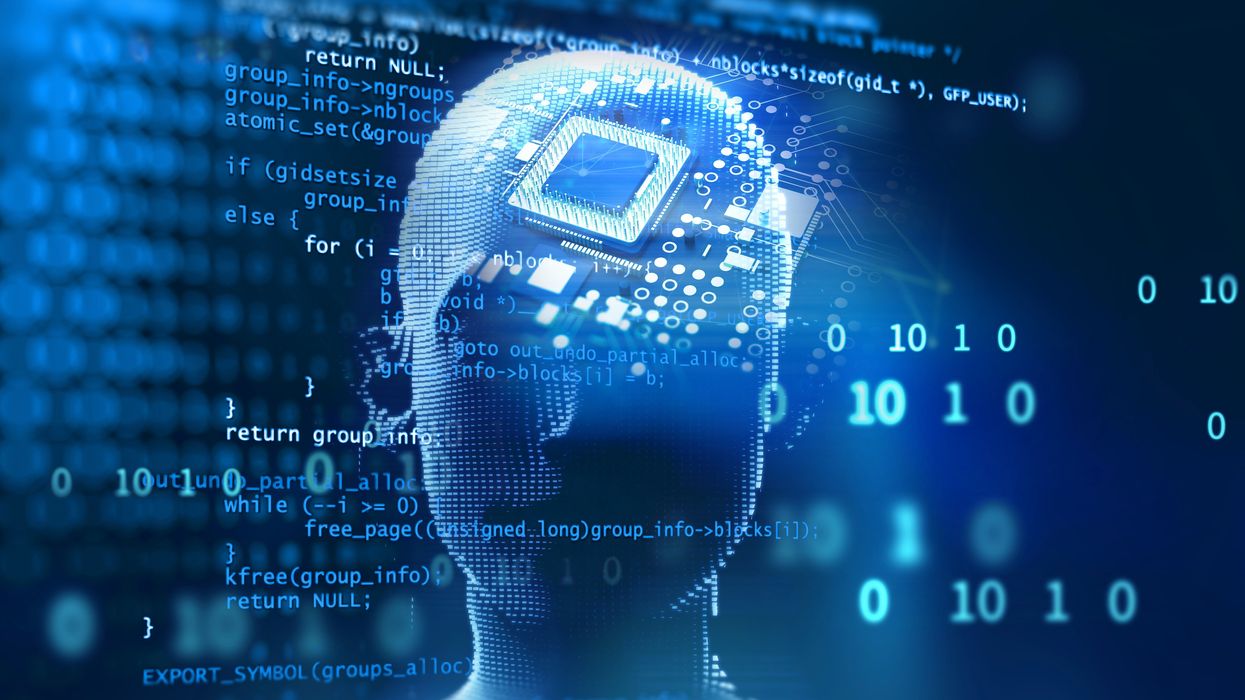 The agreement "is a step in the right direction for security," said one observer, "but that's not the only area where AI can cause harm."
Like an executive order introduced by U.S. President Joe Biden last month, a global agreement on artificial intelligence released Sunday was seen by experts as a positive step forward—but one that would require more action from policymakers to ensure AI isn't harmful to workers, democratic systems, and the privacy of people around the world.
The 20-page agreement, first reported Monday, was reached by 18 countries including the U.S., U.K., Germany, Israel, and Nigeria, and was billed as a deal that would push companies to keep AI systems "secure by design."
The agreement is nonbinding and deals with four main areas: secure design, development, deployment, and operation and maintenance.
Policymakers including the director of the U.S. Cybersecurity and Infrastructure Security Agency, Jen Easterly, forged the agreement with a heavy focus on keeping AI technology safe from hackers and security breaches.
The document includes recommendations such as implementing standard cybersecurity best practices, monitoring the security of an AI supply chain across the system's life cycle, and releasing models "only after subjecting them to appropriate and effective security evaluation."
"This is the first time that we have seen an affirmation that these capabilities should not just be about cool features and how quickly we can get them to market or how we can compete to drive down costs," Easterly toldReuters. The document, she said, represents an "agreement that the most important thing that needs to be done at the design phase is security."
Norm Eisen, senior fellow at the think tank Brookings Institution, said the deal "is a step in the right direction for security" in a field that U.K. experts recently warned is vulnerable to hackers who could launch "prompt injection" attacks, causing an AI model to behave in a way that the designer didn't intend or reveal private information.

"But that's not the only area where AI can cause harm," Eisen said on social media.

Eisen pointed to a recent Brrokings analysis about how AI could "weaken" democracy in the U.S. and other countries, worsening the "flood of misinformation" with deepfakes and other AI-generated images.
"Advocacy groups or individuals looking to misrepresent public opinion may find an ally in AI," wrote Eisen, along with Nicol Turner Lee, Colby Galliher, and Jonathan Katz last week. "AI-fueled programs, like ChatGPT, can fabricate letters to elected officials, public comments, and other written endorsements of specific bills or positions that are often difficult to distinguish from those written by actual constituents... Much worse, voice and image replicas harnessed from generative AI tools can also mimic candidates and elected officials. These tactics could give rise to voter confusion and degrade confidence in the electoral process if voters become aware of such scams."
At AppleInsider, tech writer Malcolm Owen denounced Sunday's agreement as "toothless and weak," considering it does not require policymakers or companies to adhere to the guidelines.
Owen noted that tech firms including Google, Amazon, and Palantir consulted with global government agencies in developing the guidelines.
"These are all guidelines, not rules that must be obeyed," wrote Owen. "There are no penalties for not following what is outlined, and no introduction of laws. The document is just a wish list of things that governments want AI makers to really think about... And, it's not clear when or if legislation will arrive mandating what's in the document."
European Union member countries passed a draft of what the European Parliament called "the world's first comprehensive AI law" earlier this year with the AI Act. The law would require AI systems makers to publish summaries of the training material they use and prove that they will not generate illegal content. It would also bar companies from scraping biometric data from social media, which a U.S. AI company was found to be doing last year.
"AI tools are evolving rapidly," said Eisen on Monday, "and policymakers need to keep up."

News