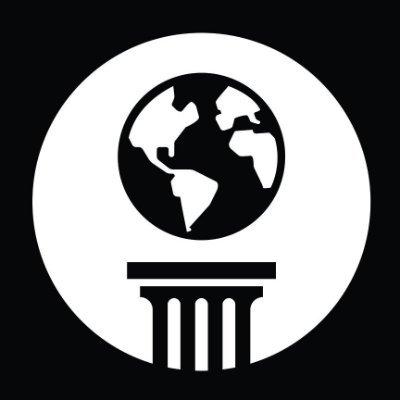 For Immediate Release
December, 18 2017, 10:30am EDT
Contact:
Michael Soules, Earthjustice, msoules@earthjustice.org, 202-797-5237, Emily Rosenwasser, Sierra Club, Emily.Rosenwasser@sierraclub.org, 312-229-4682, Angela Gonzales, National Parks Conservation Association, agonzales@npca.org, 202-419-3712, Sharyn Stein, EDF, sstein@edf.org, 202-572-3396 
Conservation Advocates Take Scott Pruitt's "Do-Nothing" Texas Pollution Plan to Court
Groups challenge EPA's Regional Haze Pollution Cleanup Plan in Fifth Circuit Court of Appeals.
WASHINGTON
A group of clean air and parks conservation advocacy groups on Friday challenged the Environmental Protection Agency's (EPA) plan to allow polluters to increase health and visibility-harming pollution in court. The groups filed a lawsuit in the Fifth Circuit Court of Appeals, along with a petition for reconsideration to EPA, asserting that EPA's Texas Regional Haze plan is unlawful and will do little to actually clean up pollution from Texas' coal plants as it was originally intended to do. The groups are represented by Earthjustice and Sierra Club's Environmental Law Program.
Friday's challenge comes after a decade of deadlines missed by EPA and the state of Texas to establish a plan to reduce pollution from the state's coal-fired power plants. These coal plants and other pollution sources are responsible for harming air quality in national parks and communities throughout the Southwest region.
In 2016, EPA proposed a strong plan to clean up dangerous pollutants from more than a dozen Texas coal plants and other polluting facilities. Administrator Pruitt's EPA abandoned the proposal by October 2017, instead putting forward a plan that grants polluters a license to emit even more pollution into the air despite vocal opposition.
"When Scott Pruitt scrapped the previous, strong proposal to clean up haze pollution from Texas coal plants, he turned his back on the thorough technical analysis of career EPA staff and deferred to the coal industry's wishes instead," said Elena Saxonhouse, Attorney with the Sierra Club. "We're challenging Pruitt's do-nothing plan because people in Texas and across the south have waited too long for clean air and clean parks."
Coal plants in Texas emit the most visibility-impairing, lung-damaging sulfur dioxide pollution in the nation, and more than all of the coal plants in Oklahoma and Arkansas combined. This contributes to hazy skies and high rates of hospital admission, missed work, heart disease, breathing difficulties and premature death.
"It's EPA's duty, under the Clean Air Act, to protect the health of Texans - and all Americans - from dangerous pollution, and to ensure that our cherished National Parks and Wilderness Areas continue to have the awe-inspiring views that have made them powerful economic engines for surrounding communities," said Elena Craft, Senior Health Scientist for EDF. "Instead, Scott Pruitt has issued a Texas Regional Haze Plan that allows Texas coal plants to continue emitting high levels of dangerous pollution that puts people at risk. Texas families deserve cleaner, safer, healthier air to breathe - from an EPA that is doing its job."
"It's wrong for EPA to let polluters wreck the air in our communities and national parks," said Earthjustice attorney Michael Soules. "Instead of protecting clean air and people's health, the agency has issued a plan that would allow more pollution, not less. That's why we are going to court to fight this."
The Texas Haze Plan was intended to reduce haze in 15 national parks and wilderness areas across the south central United States, including the Wichita Mountains National Wildlife Refuge in Oklahoma, the Big Bend and Guadalupe Mountains National Parks in Texas, and other areas.
"In no uncertain terms, EPA's new Texas haze plan prioritizes the profits of polluters over people's health and our natural heritage," said Stephanie Kodish, Senior Director & Counsel of National Parks Conservation Association's Clean Air Program. "Since the EPA refuses to hold Texas accountable for curbing air pollution that endangers people and degrades public lands across the Southwest, we are looking to the courts to uphold the law and mandate EPA to do its job."
Under EPA's new plan, none of these protected landscapes will realize improved air quality. This means continued poor visibility in national parks like Big Bend, and also puts the public's health at risk. All told, these facilities are estimated to cause more than 677 deaths and thousands of asthma-related events and hospitalizations each year, with public health costs totaling more than $6.7 billion.
The clean air and parks conservation groups that filed Friday's challenges will be available to discuss the legal action on a telephone press conference today, December 18 at 11:45 AM ET/10:45 AM CT. Members of the press can join the call by dialing 877 783 4265 and using the passcode "HAZE."
Speaker Call-In Time: 11:45 AM ET/10:45 AM CT (we will open up the line for speakers 15 minutes prior to the start of the press call to address any concerns)
Conference Starts: 11:00 AM ET/10:00 AM CT
Dial-In for Speakers on Conference: 877 783 4265 (this is the line specifically for speakers, reporters use a different number)
Passcode: HAZE (spoken to operator)
* Elena Saxonhouse, Attorney with the Sierra Club -- Background on the past decade of Regional Haze Plan, how we got to this point
* Stephanie Kodish, Attorney with National Parks Conservation Association -- Details of legal challenges filed on Friday 12/15/2017
* John Hall, Associate VP for Clean Energy, Environmental Defense Fund -- What's at stake if we don't clean up pollution
* Bill Cunningham, resident of Oklahoma who lives near the Wichita Mountains -- Love of Wichita Mountains, why clean air in parks is important to local economy
Read the legal document from the Fifth Circuit Court of Appeals
Earthjustice is a non-profit public interest law firm dedicated to protecting the magnificent places, natural resources, and wildlife of this earth, and to defending the right of all people to a healthy environment. We bring about far-reaching change by enforcing and strengthening environmental laws on behalf of hundreds of organizations, coalitions and communities.
800-584-6460
LATEST NEWS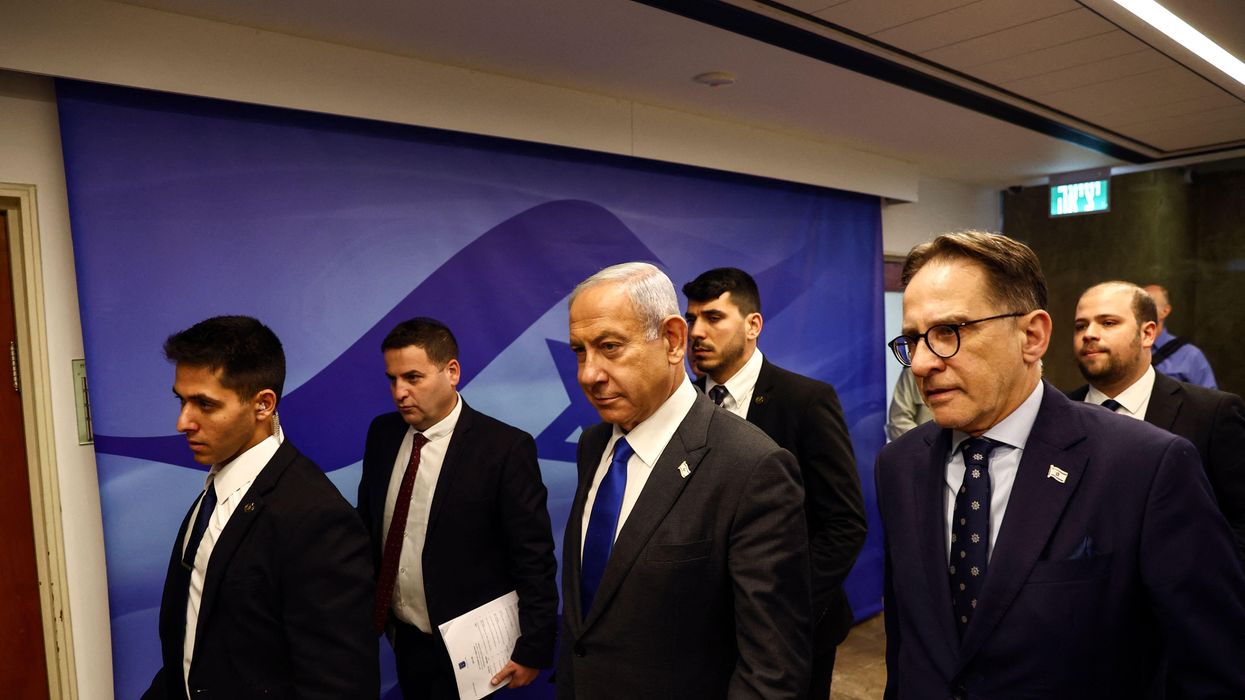 "This latest act of sabotage conducted via a military attack inside Iran is a dangerous escalation and should be cause for concern for everyone who opposes war," said one campaigner.
Unnamed U.S. officials on Sunday confirmed suspicions that Israel was behind the weekend drone attack on a purported military facility in the Iranian city of Isfahan, heightening concerns that the far-right government of Prime Minister Benjamin Netanyahu is gearing up for a broader assault on Iran as international nuclear talks remain at a standstill.
The New York Timesreported that the drone attack—which Iran says it mostly thwarted—was "the work of the Mossad, Israel's premier intelligence agency, according to senior intelligence officials who were familiar with the dialogue between Israel and the United States about the incident."
"American officials quickly sent out word on Sunday morning that the United States was not responsible for the attack," the Times noted. "One official confirmed that it had been conducted by Israel but did not have details about the target."
The Times added that the "facility that was struck on Saturday was in the middle of the city and did not appear to be nuclear-related."

The Wall Street Journal also reported Sunday that Israel carried out the attack, which was launched hours before U.S. Secretary of State Antony Blinken arrived in the Middle East for planned trips to Israel, Egypt, and the occupied West Bank.
Last week, CIA Director William Burns made an unannounced trip to Israel to discuss "Iran and other regional issues," according to the Journal.
Jamal Abdi, president of the National Iranian American Council (NIAC), said in a statement that he is "deeply concerned by the gathering clouds of war in the Middle East."
"This latest act of sabotage conducted via a military attack inside Iran is a dangerous escalation and should be cause for concern for everyone who opposes war," said Abdi. "War will only further empower the most violent and repressive forces inside Iran at the expense of ordinary Iranians demanding freedom, and will embolden reactionary elements in Iran, Israel, Saudi Arabia, and the U.S."
"It is vital that we call for all sides to exercise restraint and to prioritize non-military solutions to the tensions threatening the region."
Israel's latest attack inside Iran's borders came after negotiations aimed at bringing the U.S. back into the Iran nuclear accord—which former President Donald Trump violated in 2018—hit a wall. President Joe Biden told a rallygoer in November that the Iran deal "is dead, but we're not gonna announce it."
Israel's spy agency has made clear that a newly negotiated nuclear accord would not stop its attacks on Iran.
"Even if a nuclear deal is signed, it will not give Iran immunity from the Mossad operations," Mossad chief David Barnea said in September. "We won't take part in this charade and we don't close our eyes to the proven truth."
Earlier this month, Netanyahu—a longtime Iran hawk who has been making false predictions about Tehran's supposed nuclear bomb ambitions for years—vowed to "act powerfully and openly on the international level against the return to the nuclear agreement."
In the absence of a nuclear agreement, the Journal reported Sunday that the U.S. and Israel are looking for "new ways to contain" Iran, which condemned the Saturday attack as "cowardly."
Citing the Journal's story, Trita Parsi of the Quincy Institute for Responsible Statecraft tweeted Sunday that "unlike before, when U.S. officials stayed silent or only confirmed Israel's role in attacks on Iran days later, now U.S. officials immediately name Israel and appear to hint that it is part of a joint effort to 'contain' Iran."
"War is clearly back on the agenda," Parsi added.
Abdi of NIAC echoed that warning, arguing that "the Islamic Republic's brutal crackdown against the Iranian people, its assistance in Russia's illegal invasion of Ukraine, and its rapidly expanding nuclear program freed from the restraints of the JCPOA have pushed tensions to a boiling point."
"This, coupled with the rise of a hardline administration in Israel that appears determined to push the envelope militarily, an increasingly assertive Saudi royal family, and a U.S. that has been unable to turn the page on the Trump administration's destabilizing Middle East policies, makes for an exceedingly volatile cocktail," Abdi said. "For those of us who favor democracy, human rights, and peace, it is vital that we call for all sides to exercise restraint and to prioritize non-military solutions to the tensions threatening the region."

News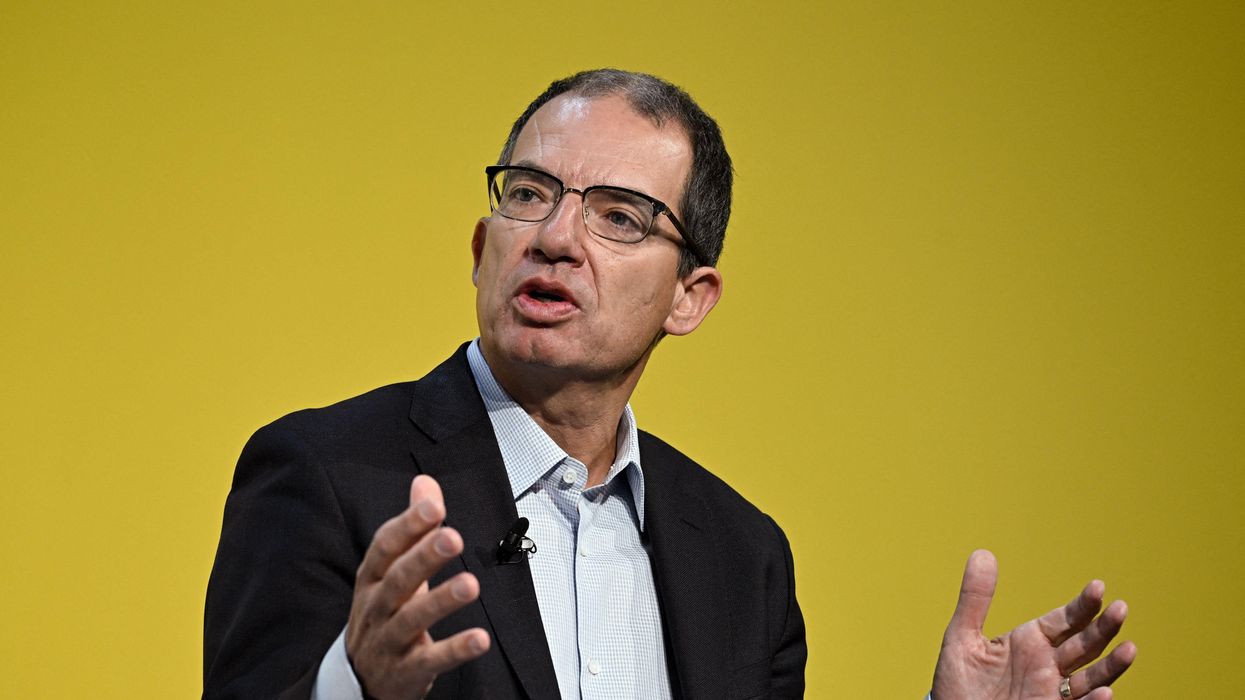 "The Biden administration has not taken any serious steps to ensure that Moderna's vaccine will be reasonably priced—let alone accessible to anyone who wants it," wrote The Boston Globe's editorial board.
The largest daily newspaper in Moderna's home state of Massachusetts published an editorial on Sunday urging the Biden administration to "play hardball" with the pharmaceutical giant over its plan to raise the price of its Covid-19 vaccine by up to 4,000% over the cost of production, a proposal that has drawn backlash from vaccine equity campaigners and members of Congress.

The Boston Globenoted in its editorial that Moderna's reported plan to charge between $110 and $130 per dose for its mRNA vaccine—which was developed with the critical aid of U.S. government funding and scientific advances—would mean "more than quadrupling" the price compared to what the federal government paid in its latest contract with the company.
The coronavirus vaccine is Moderna's only product on the market, and stock price appreciation resulting from the development of the shot helped make CEO Stéphane Bancel a billionaire.

"In 2021, Moderna made over $12 billion in profits, the first year it turned a profit since it was founded in 2010," the Globe's editorial board observed. "While Moderna's proposed sticker price mirrors Pfizer's commercial plans for the Covid vaccine that it developed with BioNTech, Moderna is in a worse position to defend such a drastic increase. Unlike Pfizer's vaccine, the clinical development of Moderna's mRNA vaccine was almost exclusively funded by the US government and included collaboration with scientists at the National Institutes of Health."
While the White House has voiced concerns over Moderna's planned price hike, with Press Secretary Karine Jean-Pierre telling reporters earlier this month that it is hard to "understand or to justify," the Globe noted that "the Biden administration has not taken any serious steps to ensure that Moderna's vaccine will be reasonably priced—let alone accessible to anyone who wants it."
Citing public health advocates, the Globe argued that "the administration should be willing to play hardball" with Moderna, which has rebuffed pressure from governments and global institutions such as the World Health Organization to make its vaccine technology widely available, particularly for developing nations that have struggled to access a sufficient quantity of doses.
The editorial continued:
As Asia Russell, the executive director of the public health advocacy organization Health GAP, pointed out to the Globe editorial board, there is precedent for doing so.

In the midst of the 2001 anthrax attacks that targeted media and government offices, the U.S. government sought to boost its stockpile of Cipro, a drug that treats anthrax. Bayer, which produced the drug under a patent, balked at the George W. Bush administration's request for a discount. So Tommy Thompson, then secretary of Health and Human Services, threatened to bypass Bayer's patent and allow both production and purchase of generic alternatives. He didn't have to follow through on his threat; Bayer quickly agreed to dramatically reduce the drug's price.

The administration can also take—or deter Moderna's price hike by simply threatening to take—steps to slash the company's share of the market overseas.
Sen. Bernie Sanders (I-Vt.), the first member of Congress to publicly denounce Moderna's coming price hike, welcomed the Globe's editorial.
"The Boston Globe is right," Sanders wrote on Twitter. "The Biden administration should not allow Moderna to more than quadruple the price of the Covid vaccine to $130 when it costs just $2.85 to produce. The Covid vaccine must be used to save lives, not to further enrich the billionaire owners of Moderna."
Moderna's plans to raise the price of its coronavirus vaccine come as the Biden administration is shifting away from purchasing the shots and Covid-19 treatments and toward commercialization. As White House coronavirus response coordinator Ashish Jha put it in August, Covid-19 vaccines and treatments will be moved "into the regular healthcare system"—a hotbed of dysfunction, price gouging, and deadly denial of care.
The Kaiser Family Foundation recently noted that "while most consumers with public and private insurance will be protected from having to pay directly for vaccine costs, those who are uninsured and underinsured may face cost barriers when the federally-purchased vaccine doses are depleted."
In a letter to Moderna's CEO last week, Sens. Elizabeth Warren (D-Mass.) and Peter Welch (D-Vt.) warned that the firm's proposed price hike "threatens to reduce access to a lifesaving vaccine while boosting your company's profits."
"Thanks to billions of federal dollars used to support production and delivery of Moderna's vaccine product, Moderna's Covid-19 vaccine is currently free for patients in the United States," the senators wrote. "Over 665 million doses of the Covid-19 vaccine have been administered in the U.S., and many million more worldwide, and more than 80% of the total U.S. population has received at least one dose."
"This is a landmark public health achievement," they continued. "But this progress may be put at risk because of Moderna's greed, which has the potential to increase vaccination costs for millions of un- and underinsured Americans."
News
The Minnesota Democrat argues that the Republican effort to boot her from the panel is "motivated by the fact that many of these members don't believe a Muslim, a refugee, an African should even be in Congress, let alone have the opportunity to serve on the Foreign Affairs Committee."

Congresswoman Ilhan Omar on Sunday contended that some of her Republican colleagues—led by U.S. House Speaker Kevin McCarthy—are trying to oust her from the U.S. House Foreign Affairs Committee because she is a Muslim refugee from Somalia.
"Let me ask you, Congresswoman Omar, about what Republicans are saying about you, that there is a pattern of antisemitic and other controversial statements that make you unfit to sit on, in your case, the House Foreign Affairs Committee," CNN's Dana Bash said on "State of the Union."
Omar (D-Minn.) first addressed a pair of February 2019 tweets in which she tied U.S. politicians' support for Israel to money from lobbyists. "It's all about the Benjamins baby," she said at the time, using slang for $100 bills. Asked who she thought was paying American politicians to be pro-Israel, Omar replied, "AIPAC!" referring to the American Israel Public Affairs Committee.
"These people are OK with Islamophobia. They're OK with trafficking in their own ways in antisemitism."

The congresswoman said Sunday: "Yeah, I might have used words at the time that I didn't understand were trafficking in antisemitism. When that was brought to my attention, I apologized. I owned up to it. That's the kind of person that I am. And I continue to work with my colleagues and my community to fight against antisemitism."
After countering some other criticisms from the GOP, Omar argued that the campaign to remove her from the panel "is politically motivated. And, in some cases, it's motivated by the fact that many of these members don't believe a Muslim, a refugee, an African should even be in Congress, let alone have the opportunity to serve on the Foreign Affairs Committee."
Bash then said that "it sounds like you're accusing Kevin McCarthy of racism," to which Omar responded: "I mean, I'm not making any accusations. I'm just laying out the facts."
\u201cTrump dined with Nazis, said \u201cJews have to get their act together, and said to a group of Jewish leaders, \u201cYou\u2019re brutal killers. Not nice people at all. But you have to vote for me; you have no choice.\u201d He never apologized.\u201d

— Ilhan Omar (@Ilhan Omar) 1675040474
\u201cMcCarthy is following a well worn playbook: pit minority groups against each other in order to further marginalize them. It has been used by demagogues throughout history and it won\u2019t work. \n\nWe will continue to out-organize and outwork the hate.\u201d

— Ilhan Omar (@Ilhan Omar) 1675040474
Omar pointed out when then-President Donald Trump went to Minnesota in October 2019 and criticized the state for welcoming "large numbers" of refugees from Somalia. She also highlighted Islamophobic remarks from Reps. Marjorie Taylor Greene (R-Ga.) and Lauren Boebert (R-Colo.).
"These people are OK with Islamophobia. They're OK with trafficking in their own ways in antisemitism," Omar charged. "They are not OK with having a Muslim have a voice on that committee."
Omar appeared on CNN alongside Reps. Adam Schiff and Eric Swalwell, both California Democrats whom fellow Californian McCarthy barred from the House intelligence panel. Because that is a select committee, the speaker could unilaterally block the pair from being on it; however, kicking Omar off the foreign affairs panel requires a vote by the full chamber.
\u201cRepublicans say they believe in freedom of speech and debate. But if you don\u2019t agree with their policies, they will try to forcibly remove you from a committee you serve on. \n\nMy joint op-ed with @AdamSchiff and @ericswalwell \nhttps://t.co/XOBcvHaUvs\u201d

— Rep. Ilhan Omar (@Rep. Ilhan Omar) 1674783300
Republicans only narrowly control the House, and McCarthy ultimately may not have the votes to oust Omar. Reps. Ken Buck (R-Colo.) and Victoria Spartz (R-Ind.) have publicly said they oppose the attempt to remove Omar and Congresswoman Nancy Mace (R-S.C.) has openly criticized the effort. Additionally, Rep. Greg Steube (R-Fla.) said Monday that he will be "sidelined in Sarasota for several weeks" to recover from an injury.
Omar was also appointed to the House Education and the Workforce Committee. She said in a statement Friday that "as a child survivor of war living in a refugee camp, I would never have imagined that I would one day have the opportunity to serve on these important committees."
"Our democracy, and our governing bodies, rest on a healthy and vibrant debate," she stressed. "Our strength lies not in our perfection, but in the diversity of our voices and our openness to a civil discourse."
"Whatever our disagreements may be as members of Congress, policy differences alone have not and must not be cause for eliminating someone from serving on a committee," she added. "I am grateful for the confidence my constituents and my caucus have shown in me to lead this work, and I look forward to continuing to work for a more just and peaceful world."
News
SUPPORT OUR WORK.
We are independent, non-profit, advertising-free and 100%
reader supported.