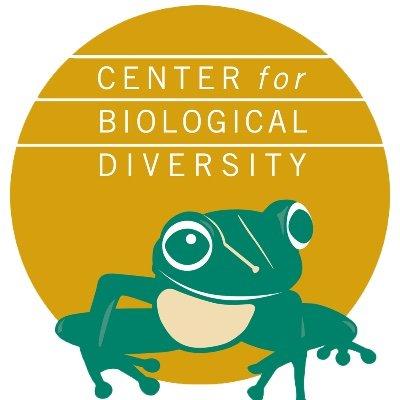 For Immediate Release
Contact:
Tel: (520) 623.5252,Email:,center@biologicaldiversity.org
Scientific Panel Criticizes EPA Assessment of Glyphosate
Criticism of Pesticide Program Comes on Heels of Breaking Scandal Over Its Cozy Relationship With Monsanto
PORTLAND, ORE.
In a sharp rebuke, a new report by a key scientific advisory panel concluded that the pesticides office at the Environmental Protection Agency failed to follow its own guidelines when it found last year that glyphosate -- the active ingredient in Monsanto's flagship pesticide Roundup -- is not likely to be carcinogenic to humans.
The panel -- an independent group of scientists commissioned by the EPA to review the agency's work -- remained split on whether the pesticide program's non-carcinogenic conclusion was justified, with some panel members believing there was "suggestive evidence of carcinogenic potential." Glyphosate is the most heavily used herbicide in the United States, with about 220 million pounds used in 2015 alone.
Last year, in a widely criticized move, the pesticides program at the EPA postponed the advisory panel meeting because CropLife America -- an industry trade group representing Monsanto and other pesticide companies -- objected to one of the members on the panel. Dr. Peter Infante, a respected researcher with the National Institute for Occupational Safety and Health, was subsequently removed from the panel after CropLife accused the highly credentialed scientist of bias.
"Even with Monsanto's undue influence on the makeup of this panel, there was still considerable concern about the safety of this pesticide," said Nathan Donley, a senior scientist at the Center for Biological Diversity. "When the pesticide office doesn't even follow its own guidelines in determining the safety of glyphosate, how can we trust its conclusions?"
Documents released by court order earlier this week revealed that:
The chair of the EPA's Cancer Assessment Review Committee on glyphosate was in regular contact with Monsanto, providing insider information that guided Monsanto's messaging;
The chair warned Monsanto that the World Health Organization's cancer research arm had found glyphosate to be a probable carcinogen months before the 2015 determination became public, allowing the pesticide-maker to mount a public relations attack on the finding;
The chair promised to thwart the Department of Health and Human Services' review of glyphosate's safety, saying that if he was successful he deserved a medal. The Department never did review glyphosate's safety;
A Monsanto executive emailed other company officials that they could hire academics to put their names on glyphosate research papers written by Monsanto, citing a previous instance where this was actually done. The referenced paper was in fact used in the pesticide program's own cancer analysis.
The Center's scientists and attorneys are closely reviewing the new documents as they are released.
"Monsanto's troubling influence and coordination with the pesticide office, combined with its utter disregard for established guidelines, completely discredits the pesticide office's conclusion that glyphosate does not cause cancer," said Donley. "The 2015 finding of the World Health Organization's cancer arm that glyphosate is a probable carcinogen remains the most credible and scientifically supported finding on the carcinogenicity of glyphosate. This latest science panel report really just confirms that the pesticide approval process in this country needs to be fundamentally changed to protect public health."
At the Center for Biological Diversity, we believe that the welfare of human beings is deeply linked to nature — to the existence in our world of a vast diversity of wild animals and plants. Because diversity has intrinsic value, and because its loss impoverishes society, we work to secure a future for all species, great and small, hovering on the brink of extinction. We do so through science, law and creative media, with a focus on protecting the lands, waters and climate that species need to survive.
(520) 623-5252
LATEST NEWS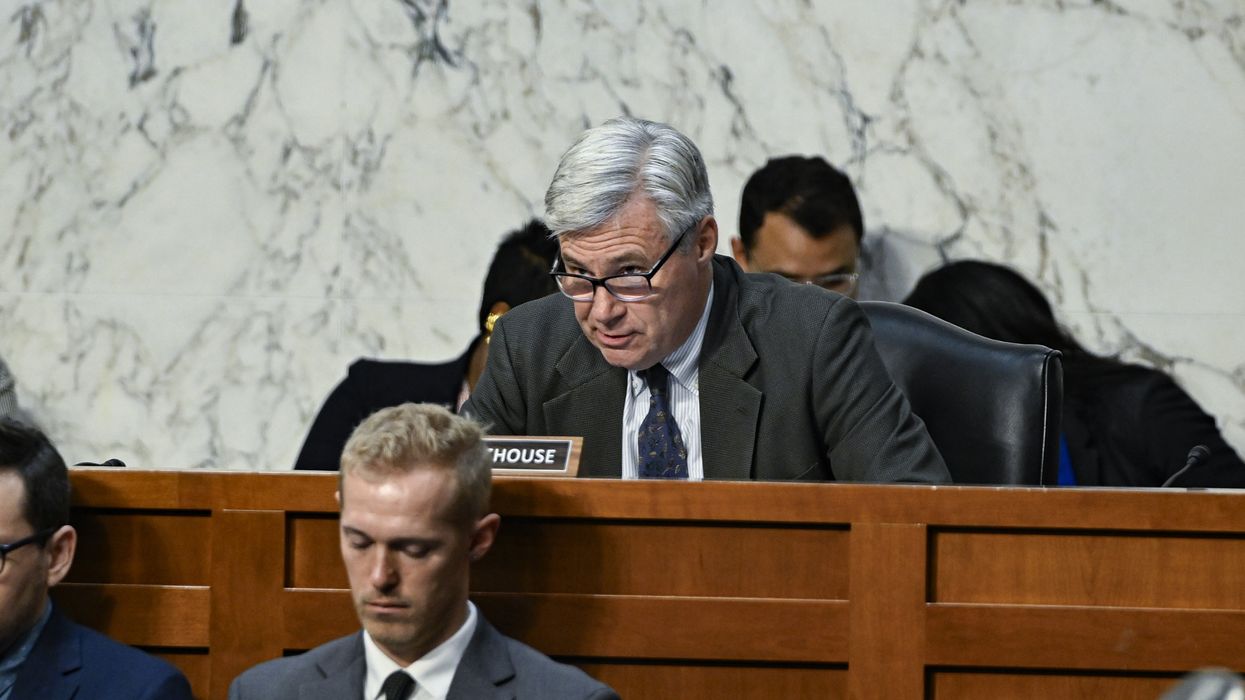 "If not for the Bush tax cuts, their extensions, and then the Trump tax cuts, the U.S. debt-to-GDP ratio would be declining indefinitely," wrote Sen. Sheldon Whitehouse.
The Democratic chair of the Senate Budget Committee rebuked his Republican colleagues on Thursday for demanding action to reduce the U.S. debt after adding roughly $10 trillion to it with tax cuts for the rich and large corporations.
Sen. Sheldon Whitehouse (D-R.I.) was responding to a letter he received earlier this week from Republican members of the budget committee, who criticized the chair for dedicating "significant time and attention to climate issues" while purportedly neglecting "the impending budgetary and fiscal crisis facing our nation."
In a written reply, Whitehouse noted that "if not for the Bush tax cuts, their extensions, and then the Trump tax cuts, the U.S. debt-
to-GDP ratio would be declining indefinitely."

The Bush administration's decision to launch the so-called "war on terror"—which received bipartisan support in Congress—also cost the U.S. upwards of $8 trillion, Brown University's Costs of War project has estimated.

Whitehouse described Republicans' proposed solutions, such as their balanced budget plan, as "magical thinking," pointing to the Congressional Budget Office's recent conclusion that the GOP push to balance the federal budget within the next decade would not be possible without cuts to Social Security and Medicare—programs that are currently in the right-wing party's crosshairs.

"That wild notion would zero out all other federal spending and still not completely eliminate the deficit," Whitehouse wrote, observing that the GOP balanced budget plan would require the elimination of Medicaid, federal nutrition assistance, and other critical programs.
"Some billion-dollar corporations pay no income taxes at all. When you are willing to engage seriously with this problem, let me know."
Whitehouse also defended his decision to focus a significant portion of the committee's work on climate, arguing that "the next fiscal emergencies will be climate-related, and similarly disastrous for the federal budget, with cascading economy-wide 'systemic risks.'"
The U.S. has faced at least 23 billion-dollar extreme weather disasters this year, according to the National Oceanic and Atmospheric Administration. Democrats on the Senate Budget Committee are currently investigating the climate-induced insurance crisis.
"We presented testimony from leading bankers, insurance CEOs, top corporate advisory firms, mortgage lenders, and scientists about these risks; you responded mostly with mockery, climate denial, and fringe witnesses on the fossil fuel payroll," Whitehouse wrote Thursday.
The Democratic senator's exchange with his GOP counterparts came as Republicans and some Democrats are demanding a "fiscal commission" to craft legislative changes to the nation's trust fund programs, which the GOP has characterized as key contributors to the national debt. (Social Security is not a driver of federal deficits.)
Critics warn the fiscal commission would be a Trojan horse for Social Security and Medicare cuts.

Whitehouse and other congressional Democrats have proposed legislation that would extend Social Security's solvency for more than 75 years by raising taxes on the wealthy. Republicans, for their part, have called for raising the retirement age while working to shield rich tax dodgers.
"As we all know, the tax system is corrupted by special interests, and million-dollar earners can pay lower tax rates than plumbers and firefighters," Whitehouse wrote Thursday. "Some billion-dollar corporations pay no income taxes at all. When you are willing to engage seriously with this problem, let me know. There is a revenue side to the deficit problem, and we can correct injustices at the same time."
News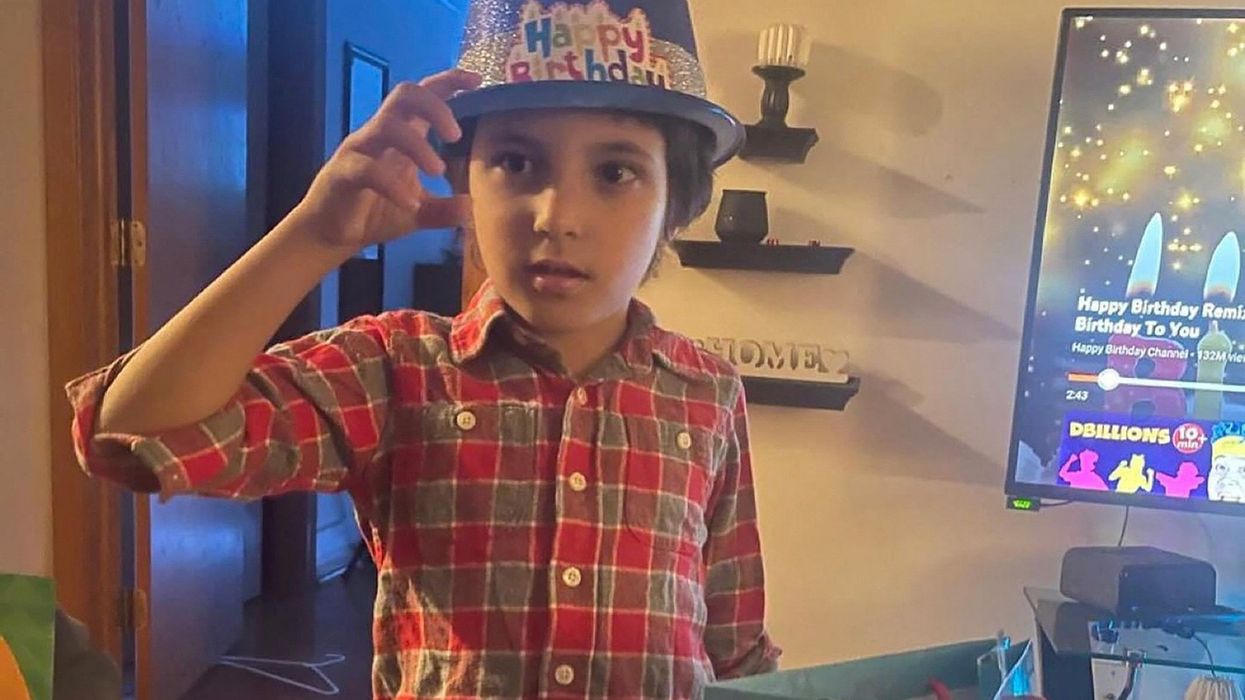 "People and institutions have spent the past two months weaponizing Islamophobia and anti-Arab bias to both justify the ongoing violence against Palestinians in Gaza and silence supporters of Palestinian human rights."
Three university students were shot and wounded in Burlington, Vermont. A New York City food cart vendor was repeatedly harassed by a former U.S. State Department official. A six-year-old boy was stabbed to death in Plainfield Township, Illinois.
Those are just three high-profile examples of what the largest Muslim civil rights and advocacy organization in the United States said Thursday is a dramatic surge in Islamophobia across the country since U.S.-backed Israeli forces launched a devastating war on the Gaza Strip two months ago in response to a Hamas-led attack on Israel.
From October 7 to December 2, the Council on American-Islamic Relations (CAIR) national headquarters and chapters received a total of 2,171 requests for help and reports of bias—a 172% increase over a similar two-month period the previous year.
"It's staggering to see this kind of spike in anti-Muslim and anti-Palestinian hate in less than two months," said CAIR research and advocacy director Corey Saylor. "Far too many people and institutions have spent the past two months weaponizing Islamophobia and anti-Arab bias to both justify the ongoing violence against Palestinians in Gaza and silence supporters of Palestinian human rights here in America."
The incredible bloodshed and destruction in Gaza—with over 17,000 Palestinians dead, about 80% of the 2.3 million residents displaced, and many homes, hospitals, mosques, and schools destroyed—have led to large-scale protests across the United States demanding that the U.S. government stop giving Israel billions of dollars in military aid.
Throughout the war, there has also been a dramatic increase in reports of antisemitism across the United States. There have also been efforts to conflate discrimination against Jews and legitimate criticism of the Israeli government—including congressional legislation. Critics of what many experts around the world are calling Israel's "genocidal" violence in Gaza have faced consequences, from job losses to the suspension of university campus groups promoting Palestinian rights.
As Common Dreamsreported Thursday afternoon, Rep. Elise Stefanik (R-N.Y.) announced "an official congressional investigation with the full force of subpoena power" into the University of Pennsylvania, Harvard University, the Massachusetts Institute of Technology, and other schools regarding antisemitism on campus and administrators' responses.

CAIR revealed that at its national headquarters, First Amendment issues, or violations of the right to free speech and expression, are the most common cases at nearly 34%, a 63% increase from the first month of the war to the last four weeks. Those reports are followed by problems with employment (22%), hate crimes and hate speech (17%), and education and bullying (14%).
The cases include that of Jana Alwan, a Muslim woman who was riding a train in Washington, D.C. on October 18. According to a letter CAIR sent last month to the Metro Transit Police Department, an unidentified white man flashed a gun and threatened to behead Alwan, who "was wearing a keffiyeh, an identifiable scarf traditionally worn by Palestinian and Arab people."
Earlier this month, the Idara Jaferia Islamic Center in Burtonsville, Maryland, was evacuated because of a bomb threat. CAIR is calling on state and local law enforcement to bring hate crime charges against the perpetrator.
"From Burlington to Chicago to D.C. and elsewhere, innocent Americans are suffering the consequences of this wave of bigotry," CAIR national executive director Nihad Awad said Thursday. "Until our nation stops the violence IN Gaza and rejects bigotry here in America, we fear that both Islamophobia and anti-Palestinian racism will continue to spin out of control."

News
"Refaat Alareer embraced everything good and pure about Gaza and Palestine," said one friend. "He will not be forgotten and his legacy will live on for many generations to come."
Human rights defenders around the world expressed anguish and outrage Thursday after Refaat Alareer, a Palestinian professor who was one of Gaza's most prominent writers and activists, was killed in an Israeli airstrike in Shejaiya that also killed his brother, sister, and her four children.
Alareer, 44, was "a beloved professor of world literature, comparative literature, Shakespeare, and creative writing at the Islamic University of Gaza, where he taught since 2007," notedLiterary Hub.

According to the publication:
He was the co-editor of Gaza Unsilenced (2015) and the editor of Gaza Writes Back: Short Stories from Young Writers in Gaza, Palestine (2014). Dr. Alareer was also one of the founders of We Are Not Numbers, a nonprofit organization dedicated to creating "a new generation of Palestinian writers and thinkers who can bring together a profound change to the Palestinian cause."

Through his popular Twitter account, "Refaat in Gaza," Dr. Alareer documented, and forcefully condemned, the ongoing atrocities committed against his people by Israeli forces, as well as the U.S. administrations that have enabled them.
Alareer's friend and We Are Not Numbers co-founder Ahmed Alnaouqwrote on social media: "[Refaat] authored many books and wrote tens of stories about Gaza. Refaat's assassination is tragic, painful, and outrageous. It is a huge loss."
A groundswell of tributes to Alareer flooded social media following the news of his killing.
Gazan poet Mosab Abu Toha said, "Breaking, my heart is broken, my friend and colleague Refaat Alareer was killed with his family minutes ago."

"I don't want to believe this," he added. "We both loved to pick strawberries together. I took this photo of him this summer."

The American Friends Service Committee (AFSC)—Quaker peace group whoseLight In Gaza anthology featured Alareer's work—said in a statement that "Refaat was a friend, a mentor, and a father."
"He built up those around him, helping them envision a different future and encouraging them to speak up for their rights," AFSC added. "His impact will be felt for generations to come."
Palestinian journalist Hebh Jamal wrote: "You killed my friend. Someone I kept praying would stay safe. Someone I messaged daily [because] his resilience gave me hope."

"He laughed in the face of the genocidal maniacs every day he stayed alive never allowing them to think he was afraid," she added. "You killed him. You killed Refaat Alareer."

Canadian author and activist Naomi Klein said she is "absolutely sickened by this loss."

"I was just now on his site reading his beautiful poetry," she added. "I feel such shame."
The Chicago-based website The Electronic Intifadasaid on social media it is "devastated by Israel's murder of our dear colleague, friend, and mentor."

"Throughout this genocide, Refaat never stopped writing, supporting his students, and bringing Gaza's voice to the world," the site added. "We will make sure it continues to be heard."

Journalist and filmmaker Dan Cohen wrote that "I'm in tears and sick to my stomach as I write this."

"Refaat was a guiding light as I documented life and death for my documentary, Killing Gaza," he continued. "He helped me gain access to elders in his neighborhood who provided testimony of shocking Israeli war crimes."

"Refaat Alareer embraced everything good and pure about Gaza and Palestine," Cohen added. "He will not be forgotten and his legacy will live on for many generations to come."

Last month, Alareer posted one of his poems, "If I Must Die," on social media.

If I must die,
you must live
to tell my story
to sell my things
to buy a piece of cloth
and some strings,
(make it white with a long tail)
so that a child, somewhere in Gaza
while looking heaven in the eye
awaiting his dad who left in a blaze—
and bid no one farewell
not even to his flesh
not even to himself—
sees the kite, my kite you made, flying up above
and thinks for a moment an angel is there
bringing back love
If I must die
let it bring hope
let it be a tale.
News