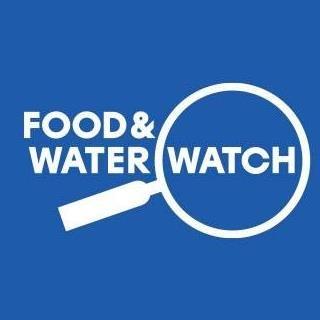 Nationwide Coalition Urges USDA to Protect Integrity of Country of Origin Labels
229 farm, consumer, rural, faith, food and environmental groups from 45 states demand sensible labels
WASHINGTON
A coalition of 229 farm, rural, faith, consumer and environmental organizations from 45states delivered a letter urging the U.S. Department of Agriculture to protect the integrity of Country of Origin Labeling (COOL) for meat products.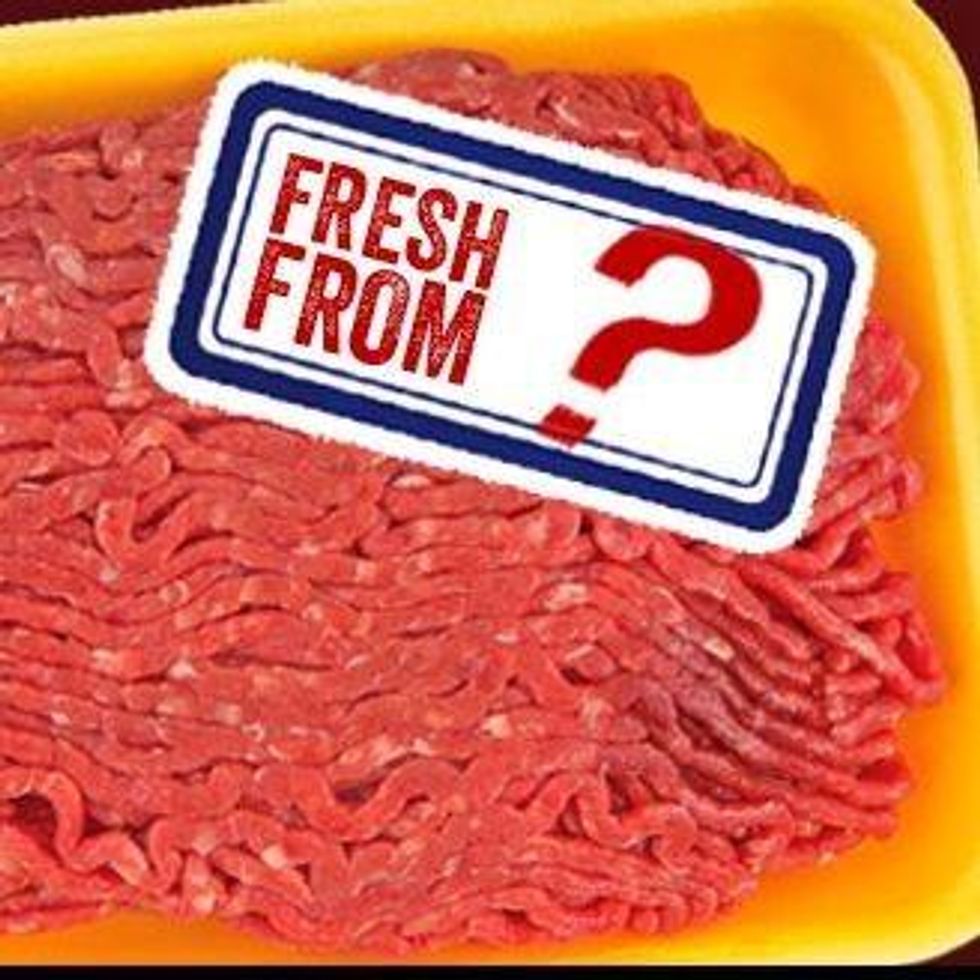 The 2008 Farm Bill included mandatory COOL provisions for beef, pork, poultry, fresh and frozen fruits and vegetables and some nuts, but Canada and Mexico successfully challenged the implemented rules for meat products at the World Trade Organization as a barrier to international trade. The USDA has issued proposed new rules that simplify and clarify COOL to comply with the WTO decision.
"Consumers want more information about the source of their food, not less," said Chris Waldrop, director of the Food Policy Institute at Consumer Federation of America. "Strengthening the Country of Origin Label provides consumers with more accurate and precise information about the source of beef and pork products they purchase."
The proposed rules that the USDA issued in early March strengthen the COOL labels by ensuring that all meat from animals born, raised and processed in the United States will bear a "born, raised and slaughtered in the USA" label and eliminating some of the confusing, vague labeling provisions that were highlighted in the WTO ruling.
"U.S. farmers and ranchers take pride in what they produce, and consumers ought to be able to know the origins of their food," said National Farmers Union President Roger Johnson. "NFU has long supported COOL and urges the USDA to move forward with the new, more accurate, strengthened proposed rule."
Ben Burkett, president of the National Family Farm Coalition and a farmer from Mississippi, added: "COOL is very important for the farmer members of the Mississippi Association of Cooperatives as we market our products in our state and region. We strongly support the USDA's revisions on this critical issue."
Today's letter demonstrates the broad-based support for sensible country of origin labeling rules. "Consumer and farmer advocates pushed for COOL for more than a decade to overcome the largest food processing and meatpacking companies that wanted to hide the source of the food from consumers," said Wenonah Hauter, executive director of Food & Water Watch.
Even before COOL went into effect, Canada and Mexico challenged the commonsense rules at the WTO. The international meatpacking industry still wants COOL eliminated from federal law.
"A regulatory fix is a preferred response to the WTO because the U.S. can preserve its sovereignty while simultaneously improving the accuracy of information conveyed to consumers," said R-CALF USA CEO Bill Bullard.
The letter was submitted to the USDA as part of the regulatory comment period and sent to USDA Secretary Tom Vilsack. The federal comment period closes on April 11, 2013, and the WTO ruling directed USDA to offer new COOL rules by May 23, 2013.
A copy of the coalition letter can be viewed here: https://fwwat.ch/COOLcoalition
Contact:
Kathy Ozer, National Family Farm Coalition, (202) 543-5675
Kevin Dowling, Western Organization of Resource Councils, (406) 252-9672
Chris Waldrop, Consumer Federation of America, (202) 797-8551
Melissa Augusto, National Farmers Union, (202) 554-1600
Anna Ghosh, Food & Water Watch, (415) 293-9905
Bill Bullard, R-CALF USA, (406) 252-2516
Food & Water Watch mobilizes regular people to build political power to move bold and uncompromised solutions to the most pressing food, water, and climate problems of our time. We work to protect people's health, communities, and democracy from the growing destructive power of the most powerful economic interests.
(202) 683-2500
LATEST NEWS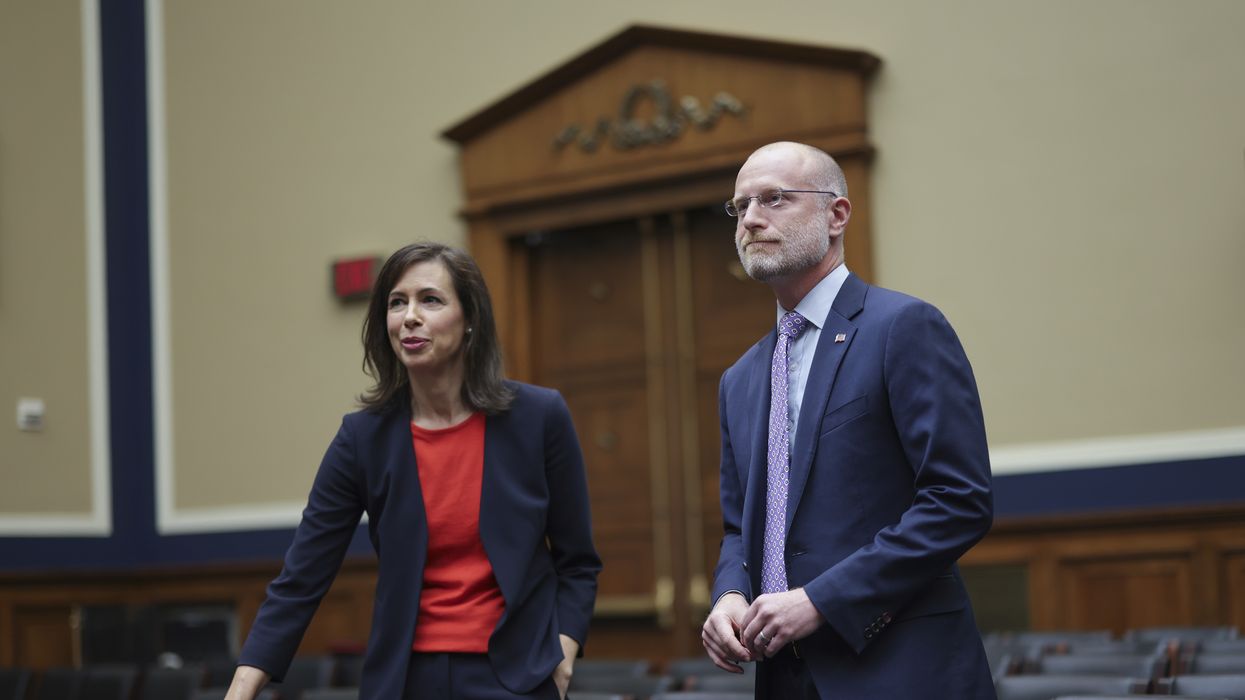 The president is under pressure to choose a candidate who "is free of industry conflicts of interest, someone who will prioritize net neutrality, privacy, network competition, broadband maps, and the digital divide."

More than five dozen advocacy organizations on Friday implored U.S. President Joe Biden to swiftly select a Federal Communications Commission candidate who will serve the public interest, not the telecommunications industry.
The coalition's letter stresses that a fifth commissioner is urgently needed to end the current 2-2 deadlock and enable the FCC to "increase digital equity and media diversity, bolster online privacy and safety protection, and reassert its rightful authority over broadband to ensure everyone in the United States has access to this essential service."
The message to Biden comes after Gigi Sohnremoved herself from consideration last week, citing the "legions of cable and media industry lobbyists, their bought-and-paid-for surrogates, and dark money political groups with bottomless pockets" who distorted her "over 30-year history as a consumer advocate into an absurd caricature of blatant lies."
"We call on you to immediately put forth a new nominee—specifically, one who has a history of advocacy for the public interest and is free of industry conflicts of interest."
Sohn, the new letter states, "was eminently qualified to serve as a commissioner. But after 16 months of organized and well-funded attacks by dark-money groups—which were carried out by lobbyists, enabled by complicit elected leaders, and amplified in partisan media—Sohn made the understandable decision to withdraw from consideration."
Organizations behind the letter—including Common Cause, Demand Progress Education Fund, Electronic Frontier Foundation, Fight for the Future, Free Press Action, Our Revolution, Public Knowledge, Revolving Door Project, and RootsAction.org—were outraged over both the telecom industry smear campaign against Sohn and top Democrats' refusal to fiercely defend the nomination. Her withdrawal has sparked fears that Biden will choose an industry-friendly candidate.
"Now, we call on you to immediately put forth a new nominee—specifically, one who has a history of advocacy for the public interest and is free of industry conflicts of interest; demonstrates a clear commitment to championing the rights of low-income families and communities of color; and supports Title II oversight and laws that ensure the FCC the authority to prevent unjust discrimination and promote affordable access," the coalition wrote to Biden.
"We ask you to actively press the Democratic majority in the Senate to swiftly confirm your nominee," the groups added. "We cannot permit senators to prevent forward progress any longer at the behest of the very corporations the FCC is meant to regulate."
Free Press Action president and co-CEO Craig Aaron similarly argued in a Common Dreams opinion piece last week:
We must oppose and reject any return to business as usual that furthers industry capture of the FCC.

Instead, we need to demand an independent candidate with public-interest bona fides and a clear commitment to racial justice and civil rights. They must show they're willing to stand up to lies. They must be unequivocal in their support for restoring the FCC's authority, and making sure that the internet is open, affordable, available, and reliable for everyone. They must demonstrate a commitment to engaging the public, not just meeting with lobbyists.

Sohn's defeat also "has implications that go far beyond the FCC," Aaron noted. "The Republicans and their Democratic enablers are setting out markers for who's allowed to serve in government."
"They made clear that public servants will be pilloried while ex-corporate lobbyists sail through," he wrote. "Women and LGBTQIA+ folks—Sohn would have been the first lesbian to serve as an FCC commissioner—will be slandered. Tweeting about police violence can be disqualifying (in the Senate, retweets do equal endorsements). Questioning the propriety of Fox News—even as it's being exposed for aiding and abetting election lies and insurrection—is unacceptable. A basic understanding of U.S. history and racism may be disqualifying."
Sohn "deserved better," Aaron tweeted. "But I hope we—and the White House and Democratic Party, especially—can learn so it doesn't happen again."
News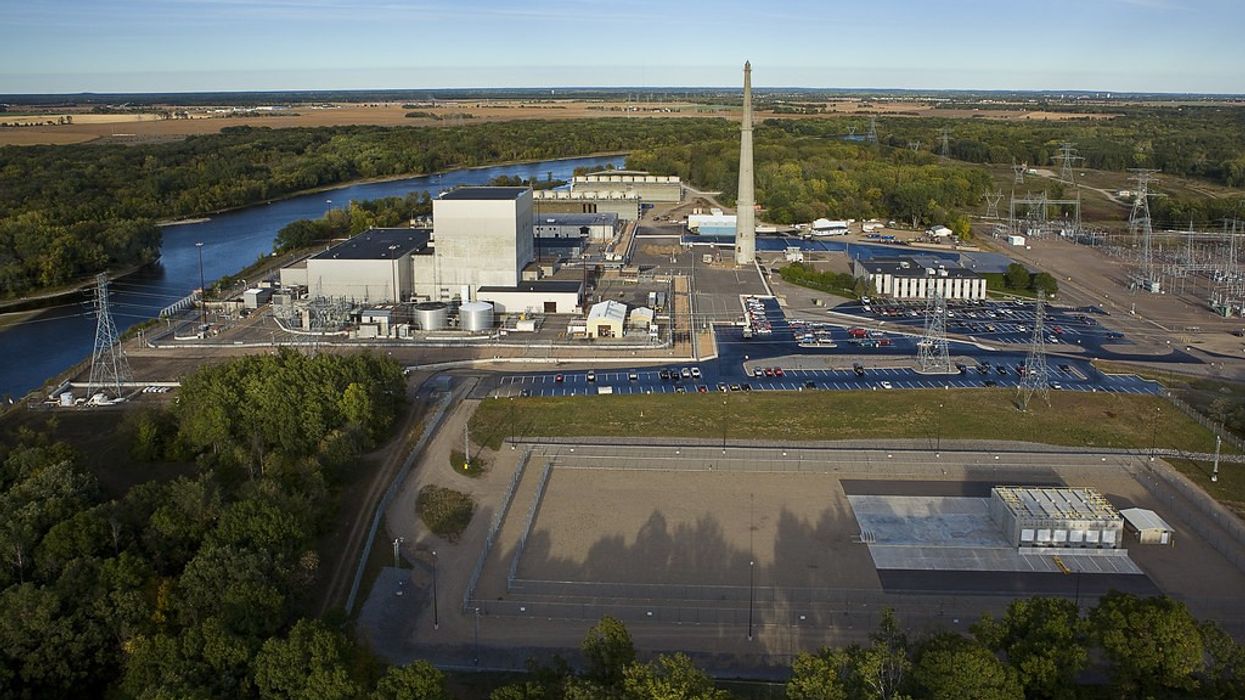 Xcel Energy reported a leak of tritium-contaminated water at its Monticello nuclear power plant on November 22. State authorities just acknowledged they're monitoring the ongoing cleanup effort.
Xcel Energy in late November told Minnesota and federal officials about a leak of 400,000 gallons of water contaminated with radioactive tritium at its Monticello nuclear power plant, but it wasn't until Thursday that the incident and ongoing cleanup effort were made public.
In a statement, Xcel said Thursday that it "took swift action to contain the leak to the plant site, which poses no health and safety risk to the local community or the environment."
"Ongoing monitoring from over two dozen on-site monitoring wells confirms that the leaked water is fully contained on-site and has not been detected beyond the facility or in any local drinking water," the company added.
The Monticello plant, adjacent to the Mississippi River, is roughly 35 miles northwest of Minneapolis.
Asked why it didn't notify the public sooner, the Minneapolis-based utility giant said: "We understand the importance of quickly informing the communities we serve if a situation poses an immediate threat to health and safety. In this case, there was no such threat."
But Excel wasn't the only entity with knowledge of the situation. The company said it alerted the U.S. Nuclear Regulatory Commission (NRC) and state authorities on November 22, the day the leak was confirmed.
According toThe Star Tribune: "A high level of tritium in groundwater was reported to the Nuclear Regulatory Commission when first discovered, which published the 'nonemergency' report in its public list of nuclear events the next day. The listing said the source of the tritium was being investigated."
As Minnesota Public Radioexplained, "The NRC's November public notice was not in a news release" and was only visible "online at the bottom of a list of 'non-emergency' event notification reports."
Asked why they waited four months to inform residents, state regulators who are monitoring the cleanup said they were waiting for more information.

"We knew there was a presence of tritium in one monitoring well, however Xcel had not yet identified the source of the leak and its location," Minnesota Pollution Control Agency (MPCA) spokesperson Michael Rafferty said Thursday.
The source of the leak—a broken pipe connecting two buildings—was detected on December 19 and quickly patched.
"Now that we have all the information about where the leak occurred, how much was released into groundwater, and that contaminated groundwater had moved beyond the original location, we are sharing this information," said Rafferty.
Dan Huff, assistant commissioner of the Minnesota Department of Health (MDH), said, "If at any time someone's health is at risk, we would notify folks immediately." However, he continued, "this is a contained site underneath the Xcel plant and it has not threatened any Minnesotans' health."
Echoing Xcel and MDH officials, MPCA said in a statement: "The leak has been stopped and has not reached the Mississippi River or contaminated drinking water sources. There is no evidence at this time to indicate a risk to any drinking water wells in the vicinity of the plant."
Kirk Koudelka, MPCA assistant commissioner for land and strategic initiatives, declared that "our top priority is protecting residents and the environment."
"The MPCA is working closely with other state agencies to oversee Xcel Energy's monitoring data and cleanup activities," said Koudelka. "We are working to ensure this cleanup is concluded as thoroughly as possible with minimal or no risk to drinking water supplies."
Since reporting the leak, Xcel has been pumping, storing, and processing contaminated groundwater, which "contains tritium levels below federal thresholds," according toThe Associated Press.
As the news outlet reported:
Tritium is a radioactive isotope of hydrogen that occurs naturally in the environment and is a common by-product of nuclear plant operations. It emits a weak form of beta radiation that does not travel very far and cannot penetrate human skin, according to the NRC. A person who drank water from a spill would get only a low dose, the NRC says.

The NRC says tritium spills happen from time to time at nuclear plants, but that it has repeatedly determined that they've either remained limited to the plant property or involved such low offsite levels that they didn't affect public health or safety. Xcel reported a small tritium leak at Monticello in 2009.

Xcel said it has recovered about 25% of the spilled tritium so far, that recovery efforts will continue and that it will install a permanent solution this spring.
"Xcel Energy is considering building above-ground storage tanks to store the contaminated water it recovers, and is considering options for the treatment, reuse, or final disposal of the collected tritium and water," AP noted. "State regulators will review the options the company selects."
As MPR reported, news of the leak "comes as Xcel is asking federal regulators to extend Monticello's operating license through 2050—when the plant will be nearly 80 years old."
The company says that doing so "is critical to meeting a new state law mandating fully carbon-free electricity by 2040," The Star Tribune reported.
But on social media, commentators pointed out that such pollution "doesn't happen with solar and wind."
"Building more nuclear power plants is a bad solution to the climate crisis," one user from Minnesota tweeted. "A good solution is more wind turbines and solar panels."
News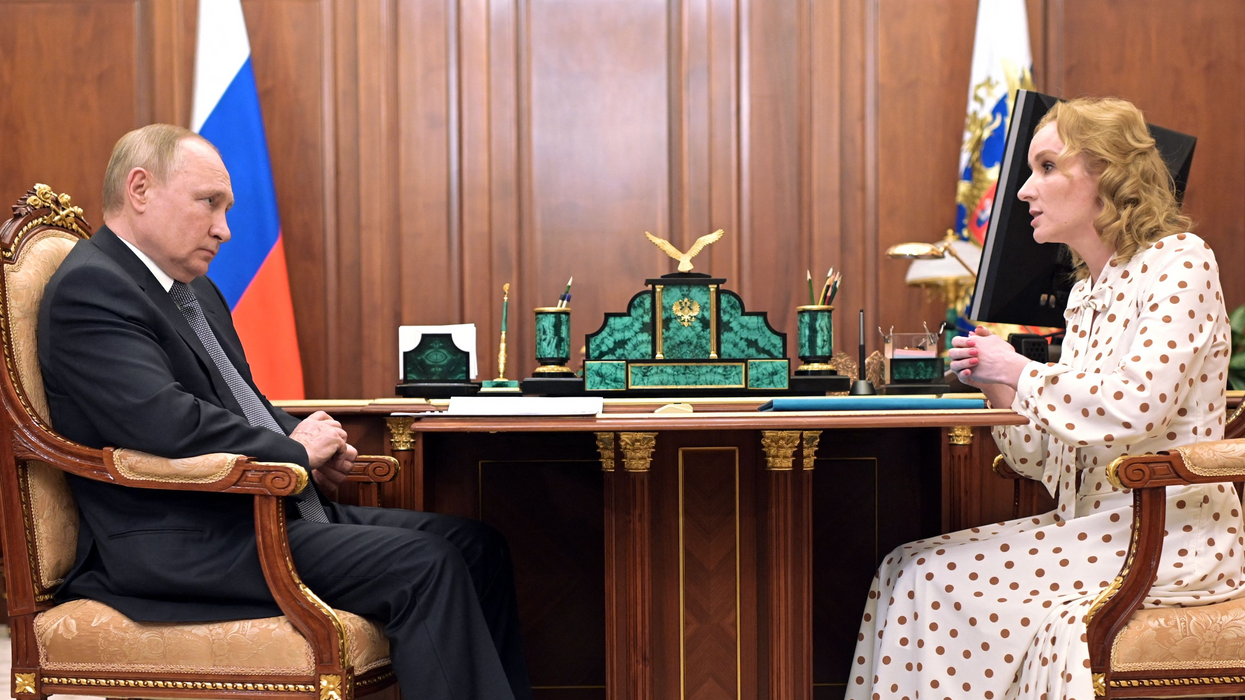 "It is forbidden by international law for occupying powers to transfer civilians from the territory they live in to other territories," said the court's lead judge. "Children enjoy special protection under the Geneva Convention."
The International Criminal Court on Friday issued international arrest warrants for Russian President Vladimir Putin and Commissioner for Children's Rights Maria Lvova-Belova for allegedly abducting Ukrainian children and transporting them to Russia.
The Hague-based ICC said that there are "reasonable grounds to believe" that Putin and Lvova-Belova bear "individual criminal responsibility" for "the war crime of unlawful deportation" of Ukrainian children "from occupied areas of Ukraine to the Russian Federation."
ICC President Judge Piotr Hofmański said in a video statement announcing the warrant that "it is forbidden by international law for occupying powers to transfer civilians from the territory they live in to other territories. Children enjoy special protection under the Geneva Convention."
Ukrainian officials accuse Russian forces of taking around 14,000 children from Ukraine to Russia since Putin launched the invasion in February 2022.
"They change their citizenship, give them up for adoption under guardianship, commit sexual violence and other crimes," Daria Herasymchuk, the commissioner for children's rights and rehabilitation for Ukraine, toldEuronews.
According to an Associated Pressinvestigation published last month:
Russian law prohibits the adoption of foreign children without consent of the home country, which Ukraine has not given. But in May, Putin signed a decree making it easier for Russia to adopt and give citizenship to Ukrainian children without parental care—and harder for Ukraine and surviving relatives to win them back.

Russia also has prepared a register of suitable Russian families for Ukrainian children, and pays them for each child who gets citizenship—up to $1,000 for those with disabilities. It holds summer camps for Ukrainian orphans, offers "patriotic education" classes, and even runs a hotline to pair Russian families with children from Donbas.
Lvova-Belova has defended the deportations as "saving" lost or orphaned children.

The ICC warrants came one day after the United Nations' Independent International Commission of Inquiry on Ukraine published a report detailing Russian war crimes against Ukrainians including "willful killings, attacks on civilians, unlawful confinement, torture, rape, and forced transfers and deportations of children."

News
SUPPORT OUR WORK.
We are independent, non-profit, advertising-free and 100%
reader supported.