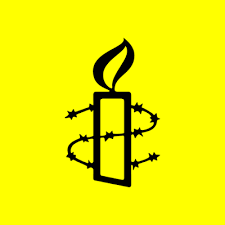 For Immediate Release
Contact:
Tel: +44 (0) 20 7413 5566,After hours: +44 7778 472 126,Email:,press@amnesty.org
Italy's Roma Still Segregated and Without Prospects
Discriminatory laws, policies and practices which marginalize Italy's Roma must be urgently changed, Amnesty international said in a briefing published today.
On the edge: Roma, forced evictions and segregation in Italy, exposes the continuing systematic failure of Italian authorities to uphold Roma rights.
WASHINGTON
Discriminatory laws, policies and practices which marginalize Italy's Roma must be urgently changed, Amnesty international said in a briefing published today.
On the edge: Roma, forced evictions and segregation in Italy, exposes the continuing systematic failure of Italian authorities to uphold Roma rights.
In the 10 months since Italy's highest administrative court ruled the emergency laws targeting the Roma, the "Nomad Emergency", unlawful, neither reparation nor effective remedy has been given to Roma whose rights were violated because of the three-and-a-half-years long state of emergency.
"The Italian government is not living up to its international obligations and to its commitments to the European Commission. Children, women and men living in camps continue to be evicted without adequate consultation, notice and alternative housing. Inhabitants of informal camps are the worst affected and continue to be kicked out at every opportunity," said John Dalhuisen, Director of the Europe and Central Asia Programme.
"The recent opening of a new segregated camp, La Barbuta, outside Rome, is a very obvious example of the authorities' failure to change."
"Monti's cabinet does not use the derogatory language of their predecessors. But when it comes to a transition from words to deeds, no real difference can be detected."
Regardless of promises to promote equal treatment and improve Roma's living conditions, included in the National Strategy for Roma Inclusion that the Italian government presented to the EU in February 2012, hundreds of Romani people in Rome and Milan have been forcibly evicted and left homeless this year.
Plans to close authorized or 'tolerated' camps continue despite a lack of genuine consultation, and adequate legal safeguards. Living conditions in most authorized camps remain very poor; conditions in informal camps are even worse, with little access to water, sanitation and energy. Ethnic segregation is perpetuated; and Roma remain largely excluded from social housing.
In many cases repeated forced evictions have led Roma to set up shacks in locations where they are exposed to extremely precarious conditions, with very poor access to water, sanitation and other services, and little if any protection from the weather, and infestations of rats and mice.
"I am mighty upset. I lived in an authorized camp, I worked, my children were going to school, and now I have nothing," said Daniel who has lived in Italy for 12 years and was a resident of the authorized camp of Via Triboniano in Milan until he and his family were forcibly evicted from it in May 2010. He is currently living in an informal camp in Milan.
According to local authority sources in Rome, in the first six months of 2012, more than 850 people were evicted from informal camps. Emergency shelter was offered only in 209 cases -all of them mothers and children. Only five mothers and their nine children accepted the offers, as the majority refused to be separated from their families.
"Roma in Italy remain trapped in bureaucratic hurdles ensuring they won't qualify for the scarce social housing," said Dalhuisen.
"Only last week, the Italian government co-hosted the sixth World Urban Forum which highlighted a need to improve quality of life. It's high time for Italian authorities to stop flouting their international obligations and improve the quality of life for the Roma living in authorized and informal camps by providing them with adequate housing, which is their right. Romani families must be enabled to integrate and become equal members of society."
Amnesty International also recommends that the European Commission starts an infringement procedure against Italy under the Race Equality Directive for its discriminatory treatment of the Roma in relation to their right to adequate housing.

Judicial developments
Some hope for the rights of Roma in Italy comes from two recent court decisions related to forced evictions and segregation of Roma.
On 31 July 2012 the mayor of Rome ordered the closure of the camp of Tor de' Cenci, home to Roma from Bosnia and Macedonia since 1996, officially because of the lack of hygiene and related risks to the health of the inhabitants.
The only alternative housing offered was in the segregated camps of La Barbuta and Castel Romano, both located at a great distance from the city and isolated from services.
Following a request by some of Tor de' Cenci camp's remaining families, on 27 August the Lazio administrative tribunal temporarily suspended the mayor's eviction order and reminded the authorities that they are responsible for maintaining adequate health and safety conditions in the camp until the court can take a definitive decision on the eviction.
In the meantime, between the end of July and the beginning of August 2012, approximately 200 people were transferred from Tor de' Cenci to La Barbuta, an isolated stretch of land sandwiched between railway tracks, Rome's orbital road and the runway of Ciampino airport.
Then on 4 August 2012, Rome's Civil Court accepted a request by local NGOs to stop new transfers of Roma to La Barbuta as a precautionary measure, while it considers claims about the discriminatory nature of the housing provided at the new camp.
Amnesty International is a worldwide movement of people who campaign for internationally recognized human rights for all. Our supporters are outraged by human rights abuses but inspired by hope for a better world - so we work to improve human rights through campaigning and international solidarity. We have more than 2.2 million members and subscribers in more than 150 countries and regions and we coordinate this support to act for justice on a wide range of issues.
LATEST NEWS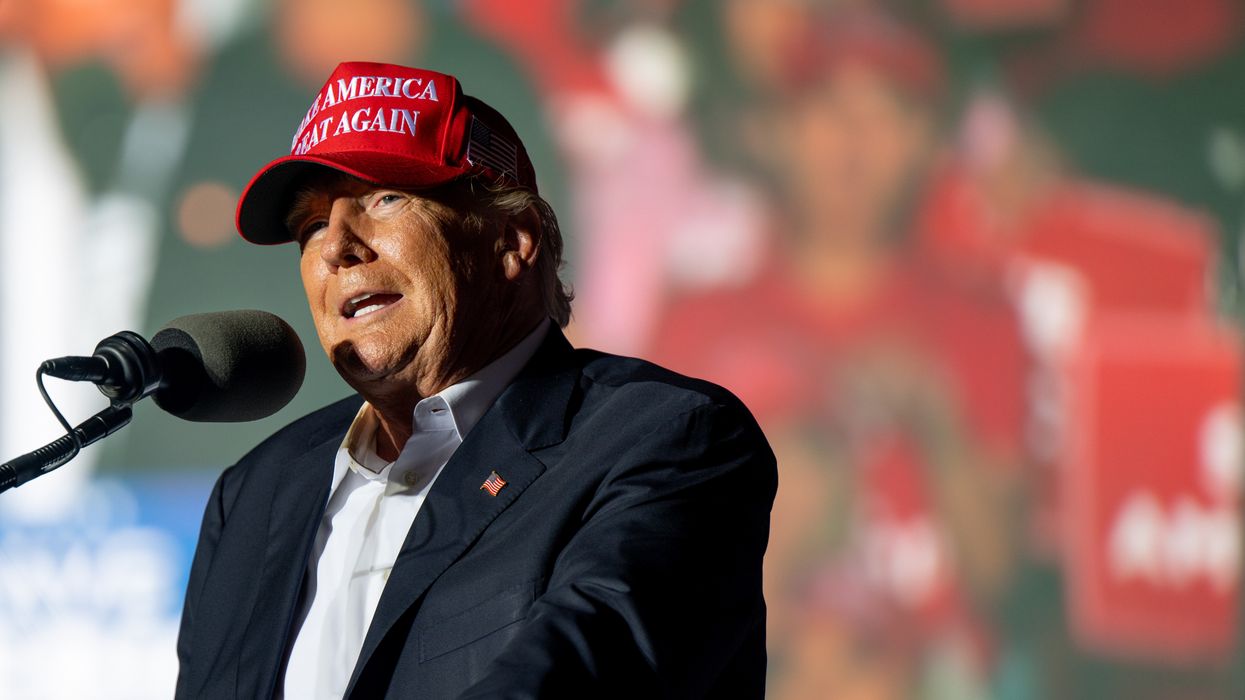 "There's not really another place in the U.S. that you could pick that would tap into these deep veins of anti-government hatred—Christian nationalist skepticism of the government," said one extremism expert.
While former U.S. President Donald Trump's 2024 campaign insists it is purely coincidental that his planned Saturday rally in Waco, Texas falls during the 30th anniversary of a deadly 51-day siege targeting a religious cult, some Texans and extremism experts aren't buying it.
Since law enforcement—including Federal Bureau of Investigation (FBI) agents—carried out the botched operation at a Branch Davidian compound near Waco from February 28 to April 19 in 1993, the event has been a source of anti-government sentiment for the likes of Oklahoma City bomber Timothy McVeigh and U.S. militia movement members.
"When Donald Trump flies into Waco on Saturday evening for the first major campaign event of his 2024 reelection quest, dog ears won't be the only ones twitching," the Houston Chronicle editorial board argued Thursday. "Trump doesn't do subtle; dog-whistle messages are not his style. The more apt metaphor is the blaring air horn of a Mack 18-wheeler barreling down I-10."
"'Waco' has become an Alamo of sorts, a shrine for the Proud Boys, the Three Percenters, the Oath Keepers, and other anti-government extremists and conspiracists."
"The GOP-friendly city of Waco—Trump won McLennan County by more than 20 percentage points in 2020—has every right, of course, to host a former president, the leading contender for the 2024 Republican presidential nomination, but 'Waco,' the symbol... means something else entirely," the board stressed. "'Waco' has become an Alamo of sorts, a shrine for the Proud Boys, the Three Percenters, the Oath Keepers, and other anti-government extremists and conspiracists."
The twice-impeached former president faces potential legal trouble in multiple states and at the federal level for everything from a hush money payment to porn star Stormy Daniels to trying to overturn his 2020 electoral loss and inciting the January 6, 2021 attack on the U.S. Capitol.
Trump, a documented serial liar, took to his Truth Social platform last weekend to say that he would be arrested Tuesday—as part of a New York grand jury investigation into the hush money—and call for protests. Manhattan District Attorney Alvin Bragg said Thursday that Trump "created a false expectation that he would be arrested."
In a Truth Social post on Friday, Trump warned of "death and destruction" if he is indicted—which led the watchdog Citizens for Responsibility and Ethics in Washington (CREW) to charge that "he's not being subtle, he's threatening prosecutors with violence."

The Chronicle board tied Trump's legal problems to his Waco trip:
Thirty years later, the anti-government paramilitary groups feeding off lies about the "deep state" and a stolen election periodically visit the modest, little chapel on the site of the sprawling, ramshackle building that burned to the ground. Although the Branch Davidians had nothing to do with anti-government conspiracists, chapel construction was funded by loud-mouthed conspiracy theorist Alex Jones.

Militia members and conspiracists know exactly what Trump's Waco visit symbolizes. They have heard him castigate the FBI and the "deep state," particularly after agents searched for classified documents at Mar-a-Lago. How they'll respond to his remarks, particularly if he shows up as the first former president in American history to face criminal charges, has law enforcement in Waco and beyond taking every precaution. What he says will likely set the tone for the presidential campaign to come. Every American should be concerned.
Trump campaign spokesperson Steven Cheung wrote Friday in an email to The New York Times that Waco was chosen "because it is centrally located and close to all four of Texas' biggest metropolitan areas—Dallas/Fort Worth, Houston, Austin, and San Antonio—while providing the necessary infrastructure to hold a rally of this magnitude."
The Chronicle board noted other local options, writing that "the Waco Regional Airport and an expected crowd of 10,000 or so fit the bill. Of course, Temple or Belton or Killeen (home to Fort Hood) would have fit the bill, as well—without the weight of symbolism."
The Texas newspaper was far from alone in sounding the alarm about Trump's upcoming trip to Waco.
"Waco is hugely symbolic on the far right," Heidi Beirich, co-founder of the Global Project Against Hate and Extremism, toldUSA TODAY. "There's not really another place in the U.S. that you could pick that would tap into these deep veins of anti-government hatred—Christian nationalist skepticism of the government—and I find it hard to believe that Trump doesn't know that Waco represents all of these things."
"Waco has a sense of grievance among people that I know he's got to be trying to tap into," Beirich added. "He's being unjustly accused, like the Branch Davidians were unjustly accused—and the deep state is out to get them all."
The newspaper pointed out that "though Trump has held more than 100 campaign rallies and similar events, and mounted a near-daily schedule of them during his campaigns, this week's appears to be the first one ever held in Waco."
Megan Squire, deputy director for data analytics at the Southern Poverty Law Center, also rejected the Trump campaign's suggestion that the trip isn't connected to the 1993 standoff and what means to many members of the far-right.
"Give me a break! There's no reason to go to Waco, Texas, other than one thing," Squire told USA TODAY. "I can't even fathom what that's about other than just a complete dog whistle—actually forget dog whistle, that is just a train whistle to the folks who still remember that event and are still mad about it."
Even some right-wing figures are openly making the connection, as TIMEreported: "Posting on the messaging app Telegram, far-right activist and conspiracy theorist Laura Loomer called the rally in Waco 'very symbolic!' A few MAGA influencers on social media noted the choice of location, with one calling it 'a meaningful shot across the brow of the deep state.'"
Nicole Hemmer, a Vanderbilt University associate professor of history and author of Messengers of the Right: Conservative Media and the Transformation of American Politics and Partisans: The Conservative Revolutionaries Who Remade American Politics in the 1990s, wrote in a Friday opinion piece for CNNthat Trump's trip is "a provocation of historic significance."
"When Trump became president in 2016, rather than becoming synonymous with the federal government as previous chief executives had done, he styled himself as both its victim and its adversary, promoting conspiracies about the deep state and encouraging supporters to keep him in power by any means necessary," Hemmer highlighted. "In choosing Waco as the kickoff site for his campaign rallies, he has signaled that his courtship of extremist groups will continue, and that he sees his role as a pivotal figure in the far-right mythos as central to his efforts to retake the presidency."
News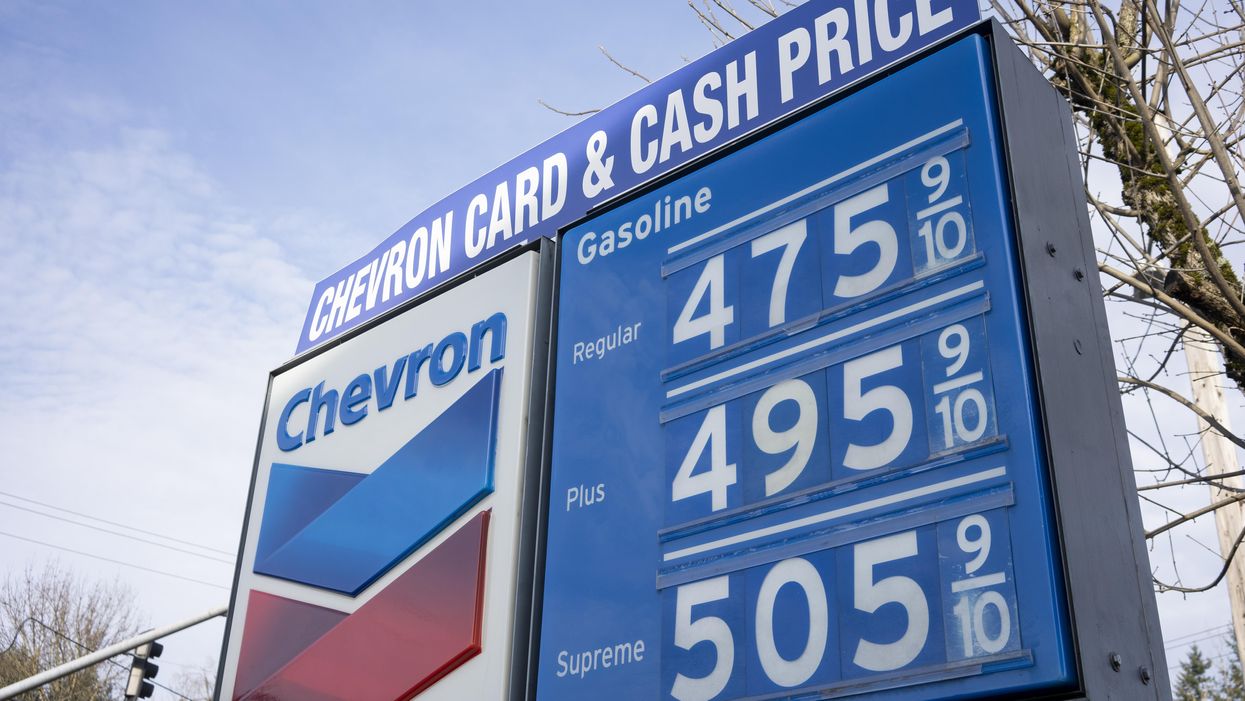 "An overwhelming share of Americans aren't confident their children's lives will be better than their own."
A pair of polls published Friday revealed that the rising cost of living is causing financial strain for most Americans—especially people with lower incomes—and that pessimism about the state and future of the country's economy is pervasive and spreading.

A Wall Street Journal/NORC Center for Public Affairs Research poll found that 80% of 1,019 respondents said the nation's economy is in "poor" or "not so good" condition. Asked about the future of the economy, 47% of those polled said they believe it will be worse in a year, while just 15% said they think it improve. Thirty-eight percent of respondents said the economy will be in about the same shape a year from now.

The pessimistic economic outlook can be summed up in one survey question: Asked if they felt confident that life for their children's generation "will be better than it has been for us," only 21% of respondents answered affirmatively.
The Hillnoted that 42% of people who took a similar survey in 2001 said they didn't think their children would enjoy better lives than theirs. Today, that figure has soared to 78%.
Other survey findings include:
92% said that rising costs of living is creating some degree of financial strain in their lives, or will cause problems if prices keep rising;
52% said it would be difficult to find a job with another employer with approximately the same income and fringe benefits they have now;
56% said a four-year undergraduate degree isn't worth the cost because people often graduate without specific job skills and with a large amount of debt; and
44% said their personal finances are in worse shape than they imagined for themselves at this stage of life.
Despite the respondents' economic pessimism, 68% of people polled said they were "pretty happy" or "very happy" in life.
The Associated Pressand NORC—the University of Chicago's research arm—published a separate poll Friday that found "about half of U.S. adults in households earning less than $60,000 annually and about 4 in 10 of those in households earning $60,000 to $100,000 say they're very stressed by their personal finances."
According to the AP:
About three-quarters of adults across income groups say their household expenses are higher now than they were a year ago, but those in households earning less than $100,000 a year are more likely than those in higher-income households to say they also have higher debt. Those facing a combination of rising debt and expenses overwhelmingly say their financial situation is a major source of stress.
One 76-year-old woman interviewed by the APsaid that "there's no comfort zone in their finances—no vacation" for people like her, who are " just getting by."
"Medications are expensive. Groceries. No one's living large or having fun," she added. "They should be having fun."
A 28-year-old single mother who works at an Alabama Walmart told the AP: "I used to do three grocery trips a month. Now it's one-and-a-half at the most."
"We're just gonna have to cut back on a lot of things," she added.
News
"The metamorphosis of BJP's vindictive politics into autocracy is happening at an alarming pace," one Indian state's chief minister said in response to the parliamentary expulsion and criminal sentencing of Rahul Gandhi.
Democracy defenders sounded the alarm Friday after senior Indian opposition leader Rahul Gandhi was ousted from his parliamentary seat a day after being sentenced to two years in prison in a dubious defamation case involving an insult against the surname of Prime Minister Narendra Modi.
India's lower house of Parliament announced Friday that Gandhi—a former president of the Indian National Congress party (called Congress for short) who until Thursday represented the constituency of Wayanad in the southern state of Kerala—was disqualified to serve in office due to his conviction for defaming the Modi name.
The case involved Gandhi allegedly asking during a 2019 campaign rally in Kolar, Karnataka, "How come all the thieves have Modi as the common surname?"
The Times of Indiareports Surat Chief Judicial Magistrate H. H. Varma convicted Gandhi for defamation under the Indian Penal Code. Varma granted Gandhi bail on a bond of ₹15,000 (approx. $180) and suspended the sentence for 30 days so he may appeal.
While convicting Gandhi, Varma said that the defendant could have limited his insult to the prime minister, but by disparaging all people with the name, the defendant "intentionally" defamed them.

The Modi surname comes from the Modh Ghanchi or Teli Ghanchi community primarily inhabiting western states like Gujarat, Maharashtra, and Rajashtan, and traditionally employed in the oil pressing and trading business. Although officially designated an Other Backward Caste, Gujaratis do not view the widely successful group as such.
Gandhi tweeted Friday that he is "fighting for the voice of India" and is "ready to pay any cost."

Congress called Gandhi's conviction an "infirm, erroneous, and unsustainable" judgment.
Party spokesperson Abhishek Manu Singhvi said the government's "efforts to create a chilling effect, a throttling effect, strangulating effect on open, fearless speech relating to public interest, will not stop either Rahul Gandhi or the Congress party."
"There are some disturbing aspects of this judgment which of course will be subject to challenge immediately, but firstly, the heart of the law of criminal defamation is that persons who are complainants should be those who must be able to demonstrate how they personally have been defamed, or prejudiced," Singhvi continued.
"Now," he added, "the admitted position is that no one who is the subject matter of the statement which is found to be offending has filed a criminal complaint."
M.K. Stalin, the leftist chief minister of Tamil Nadu state, tweeted that "the metamorphosis of BJP's vindictive politics into autocracy is happening at an alarming pace," a reference to Modi's right-wing Bharatiya Janata Party (BJP). The prime minister is also a member of the Hindu supremacist Rashtriya Swayamsevak Sangh (RSS) paramilitary group.
"The disqualification of Rahul Gandhi is an onslaught on all the progressive-democratic forces of our country," Stalin said in a statement Friday. "All the political parties in India shall realize this and we should oppose unitedly."
In the United States, Democratic California Congressman Ro Khanna—whose parents immigrated from Punjab state— called Gandhi's ouster a "deep betrayal of Gandhian philosophy and India's deepest values."
"This is not what my grandfather sacrificed years in jail for," Khanna added, referring to former Congress parliamentarian and independence movement figure Amarnath Vidyalankar. "Narendra Modi, you have the power to reverse this decision for the sake of Indian democracy."
Arundhati Roy, the renowned Indian writer, said during a Wednesday lecture at the Swedish Academy in Stockholm that "India's democracy is being systematically disassembled. Only the rituals remain."
Mentioning the persecution of religious minorities—especially Muslims—the brutal military occupation of Kashmir, and the imprisonment of journalists, Roy added that "India for all practical purposes has become a corporate, theocratic Hindu state, a highly policed state, a fearsome state [seething] with Hindu supremacist fervor."
News
SUPPORT OUR WORK.
We are independent, non-profit, advertising-free and 100%
reader supported.