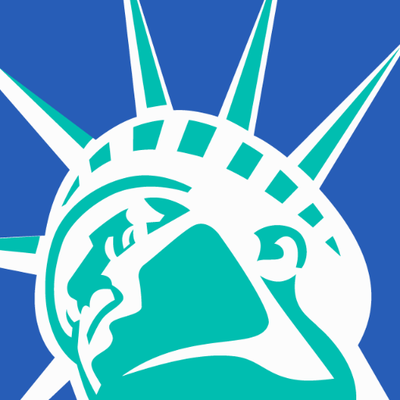 For Immediate Release
Contact:
Phone: (202) 588-1000
Pharmaceutical Companies Must Be Held Fully Accountable for Defrauding the Government
Statement of Dr. Sammy Almashat, Researcher, Public Citizen's Health Research Group
WASHINGTON
Public Citizen strongly supports a measure proposed by U.S. Sen. Bernie Sanders(I-Vt.) that would more effectively curb fraudulent activity committed by the pharmaceutical industry against the federal and state governments.
The provision, embodied in an amendment to S.3187, the Food and Drug Administration Safety and Innovation Act (FDASIA - the renewal of the Prescription Drug User Fee Act) - would rescind data exclusivity rights of a pharmaceutical product granted under the Food, Drug and Cosmetic Act (FDCA) if the company marketing that product is found, or admits to, engaging in unlawful activity involving the drug. Data exclusivity refers to the exclusive marketing rights granted by the federal government to most brand-name pharmaceuticals for several years following approval.
Such an amendment has never been more necessary. Over the past two decades, the pharmaceutical industry has emerged as the biggest defrauder of the federal government under the False Claims Act (FCA) and has paid $23 billion in settlements and fines to the federal and state governments for myriad civil and criminal violations of the FCA and other laws.
This illegal activity has cost the taxpayers dearly while putting the public's safety at risk. Companies engaging in off-label promotion of pharmaceuticals - the most common violation - bypass the Food and Drug Administration's (FDA) critical review process, which can endanger patients. Other companies are committing pricing fraud of already overstretched Medicare and Medicaid programs.
Despite a recent increase in settlements and convictions, the financial penalties handed down are so small relative to industry profits that the companies simply factor them into the cost of doing business. The penalties paid by all pharmaceutical companies in the past 21 years comprise just more than half the profits made by the 10 largest pharmaceutical companies in a single year (2010).In addition, company heads almost always escape without punishment for overseeing this fraudulent activity.
The proposed amendment would thus add a critical tool to the federal government's enforcement efforts while serving as an effective deterrent against further fraud. Pharmaceutical companies already generate enormous profits through government-granted data exclusivity rights. The Sanders amendment simply would make those exclusivities contingent on a company following the letter of the law. This is hardly a radical proposition and must be adopted to help put an end to the ongoing fraud perpetrated by the pharmaceutical industry.
To see the letter and fact sheet sent to all senators urging a "yes" vote on the amendment, visit: https://www.citizen.org/public-citizen-support-for-sanders-amendment.
To see Public Citizen's 2010 report on pharmaceutical fraud, visit: www.citizen.org/hrg1924.
Public Citizen is a nonprofit consumer advocacy organization that champions the public interest in the halls of power. We defend democracy, resist corporate power and work to ensure that government works for the people - not for big corporations. Founded in 1971, we now have 500,000 members and supporters throughout the country.
(202) 588-1000
LATEST NEWS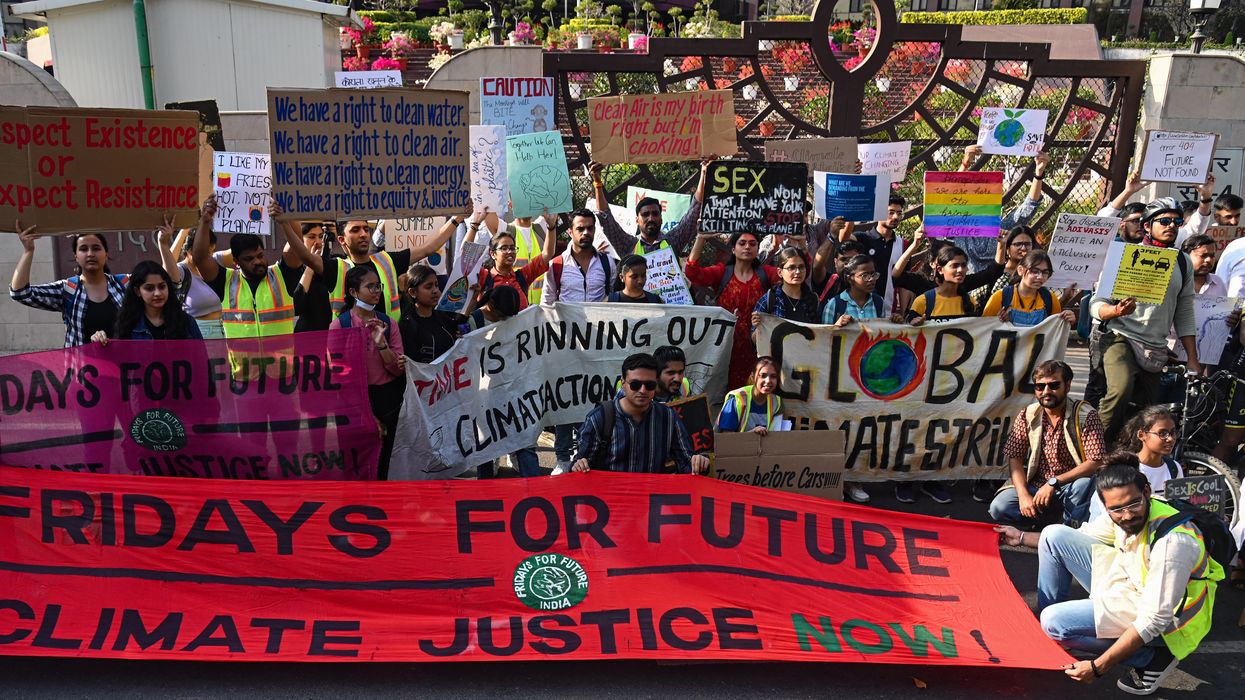 "The capitalistic system continuously puts profit over people," says Fridays for Future. "The Global North's fossil finance is the cause of the climate crisis, neocolonial exploitation, wars, and human rights violations."
"It's time to end fossil finance because #TomorrowIsTooLate!"
That's the takeaway message from climate strikers who took to the streets worldwide on Friday to demand an immediate end to the financing of all fossil fuel projects amid a worsening global emergency largely driven by coal, gas, and oil.
"The capitalistic system continuously puts profit over people," the youth-led Fridays for Future movement said in a statement. "Corporations' greed for more profit is driving the destruction of ecosystems and the climate. At the same time, frontline communities are paying the highest price while being the most affected by the climate crisis."
"The Global North's fossil finance is the cause of the climate crisis, neocolonial exploitation, wars, and human rights violations," Fridays for Future continued. Acknowledging the plight of frontline communities, the group argued that "as a global climate justice movement, it is our responsibility to join their fight and amplify their voices and demands."
The international movement—spurred by Swedish activist Greta Thunberg, who as a teenager engaged in a solitary strike outside her country's parliament—highlighted some specific battles against polluters' exploitation:
From the fight against fracking in the indigenous territories of the Esto'k Gna tribe in North America, to local resistance in Huasteca Potosina in Mexico or Vaca Muerta in Argentina; the resistance against the [East African Crude Oil Pipeline] in Uganda and Tanzania; the fight against gas fields in front of the coast of Senegal or LNG terminals in Mozambique; the resistance of the Peruvian people against deforestation and oil drilling in the Amazon; to local fisher's fight against TEEPSA in South Africa—all these fights are connected and their cause is finance. Fossil fuel corporations like Shell, TotalEnergies, Repsol, Perenco, or Chevron can only realize these projects because of money that is provided to them by banks, insurers, and investors.
In addition to demanding an end to fossil fuel financing, Fridays for Future is calling on the historically largest emitters of planet-heating pollution and Global North countries to "unconditionally cancel the Global South's financial debt" and provide reparations.
"Ending fossil finance is not a question of technical capacity but it is a matter of political will," the group said. "From voting to civil disobedience, we call on everyone to grassroots organize and act against fossil capitalism through the means of action suitable for them. For climate justice, we need to break the influence of fossil fuel corporations, banks, and insurers."
Various groups including global and local arms of Climate Action Network, Friends of the Earth, World Wide Fund for Nature, and 350.org supported the strike in the streets and on social media, sharing updates from demonstrations with the hashtags #FridaysForFuture, #GlobalClimateStrike, and #TomorrowIsTooLate.
"No action is too small to make a difference," tweeted Ugandan activist Vanessa Nakate.
African civil society groups—already pressuring leaders across the continent to ditch plans for further fossil fuel projects—not only joined the global strike but also organized events including "art exhibitions highlighting the role of renewable energy as one of the key solutions to the climate crisis, public dialogue on fossil fuels, and the screening of a documentary on the planned East African Crude Oil Pipeline," according to 350.org.
"The role of financial systems in the climate crisis is undeniable, as they continue to channel huge amounts to the fossil fuel industry, which is destroying our planet as it profits from coal, oil, and gas exploration," declared 350.org regional director Landry Ninteretse. "We are calling on financial institutions involved in fossil projects on the continent, such as the East African Crude Oil Pipeline, to rule out support for such projects."
"In addition, African nations must recognize that phasing out obsolete and harmful fossil fuels and leveraging the renewable energy potential at our disposal is key to keeping catastrophic impacts of the climate crisis at bay," he said. "The just transition powered by clean and decentralized renewables is urgent for Africa as the region most affected and vulnerable to the climate crisis."
"We cannot afford to gamble with the future of our planet and humanity," he warned, "by allowing or supporting the continued expansion of fossil fuels."
News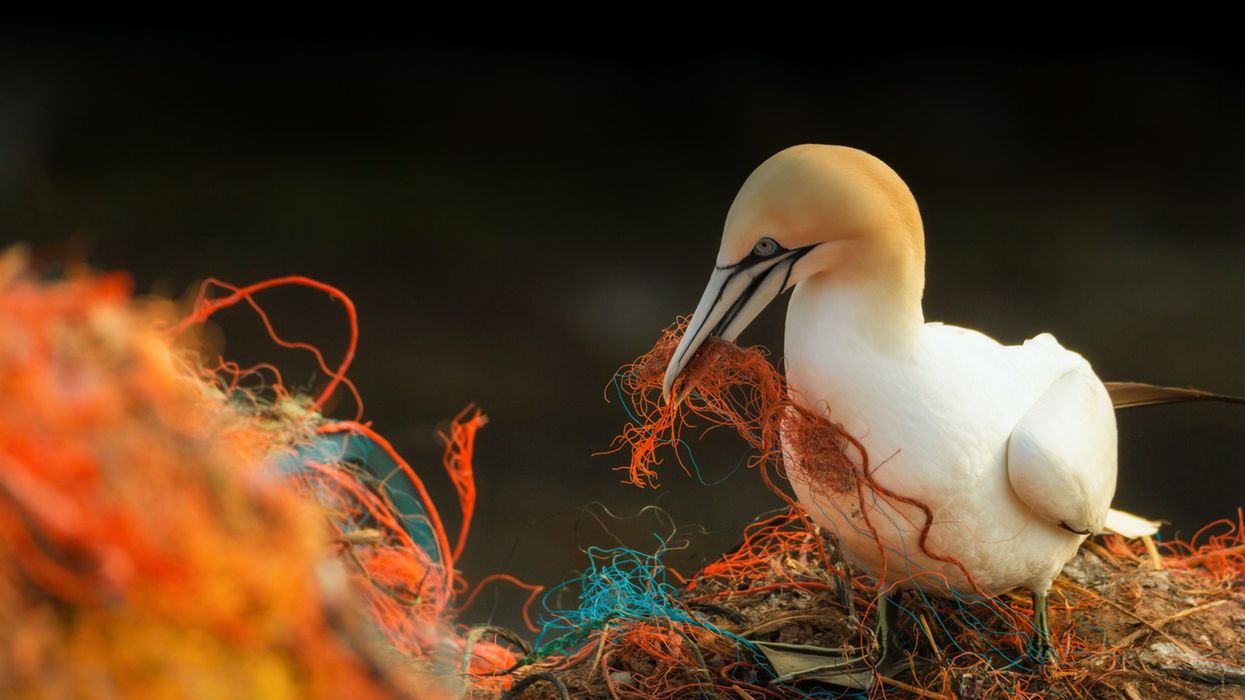 "This study is the first time that stomach tissue has been investigated in this way and shows that plastic consumption can cause serious damage to these birds' digestive system," the paper's lead author said.
A newly discovered disease is sickening seabirds, and it's not caused by a virus or bacteria—it's caused by ingesting the increasingly ubiquitous bits of plastics contaminating land, air, and sea.
That's the conclusion of a recently published study in the Journal of Hazardous Materials, with researchers calling the "novel, plastic-induced fibrotic disease" plasticosis.
\u201c#Seabirds are suffering from a disease caused by plastic.\n\nTheir stomachs are covered in scars caused by plasticosis, which limits their ability to eat, grow and fight infection.\n\nDiscover how #PlasticPollution is taking its toll in today's #NatureNews \ud83d\udc47\nhttps://t.co/mGeyrQejGN\u201d

— Natural History Museum (@Natural History Museum) 1677844788
According to the paper's abstract:
Highly impacted by plastic ingestion, flesh-footed shearwaters (Ardenna carneipes) are thus an apt species to examine these impacts in an environmentally relevant manner. A Masson's Trichrome stain was used to document any evidence of plastic-induced fibrosis, using collagen as a marker for scar tissue formation in the proventriculus (stomach) of 30 flesh-footed shearwater fledglings from Lord Howe Island, Australia. Plastic presence was highly associated with widespread scar tissue formation and extensive changes to, and even loss of, tissue structure within the mucosa and submucosa. Additionally, despite naturally occurring indigestible items, such as pumice, also being found in the gastrointestinal tract, this did not cause similar scarring. This highlights the unique pathological properties of plastics and raises concerns for other species impacted by plastic ingestion.
"While these birds can look healthy on the outside, they're not doing well on the inside," study co-author Alex Bond, who is the senior curator in charge of birds at the U.K.'s Natural History Museum in London, toldThe Guardian. "This study is the first time that stomach tissue has been investigated in this way and shows that plastic consumption can cause serious damage to these birds' digestive system."
Previous studies have found that around 90% of all seabirds have ingested plastics. Marine conservationists argue that reduced plastics consumption and targeted efforts to keep plastics out of the Earth's oceans are the most effective means of curbing the crisis.
News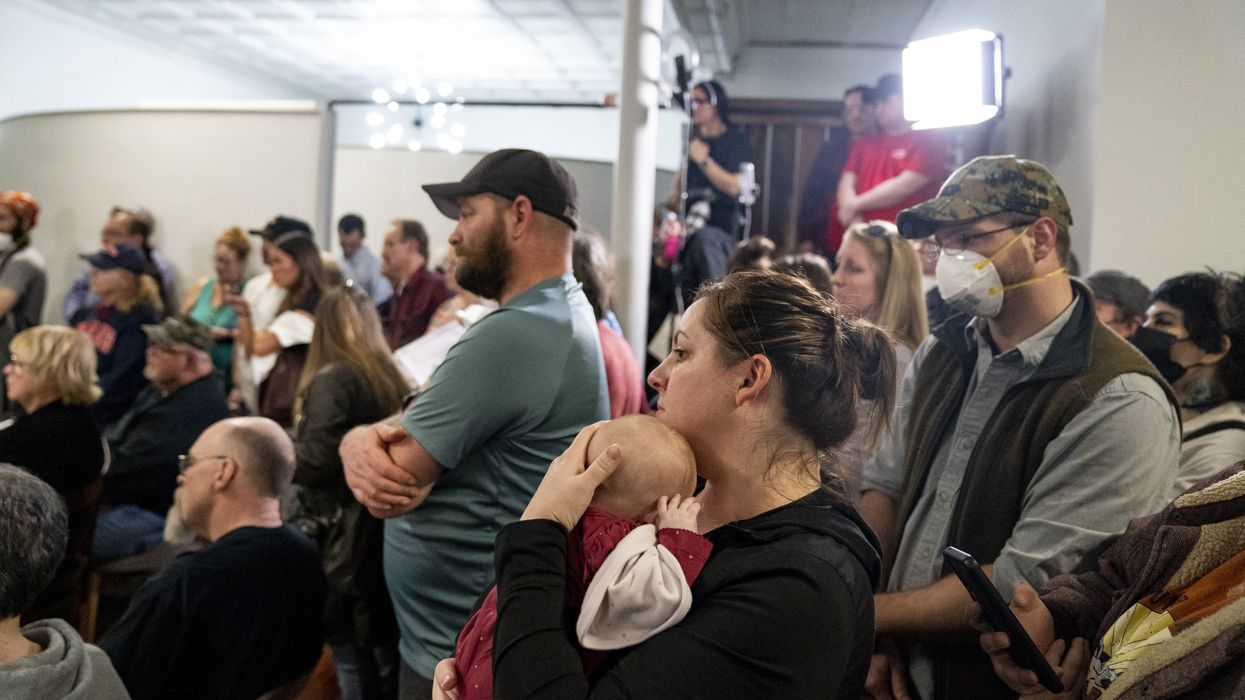 "Every day that this community doesn't have relocation options," said local organizers, "is another day this community is in crisis."
At a town hall meeting in East Palestine, Ohio Thursday night, hundreds of residents had their first chance to directly confront the rail company responsible for the train derailment that took place in the town last month, and used the opportunity to share their outrage over Norfolk Southern's failure to keep residents safe following its release of toxic chemicals from the crash site.
Residents called on the company representative present at the meeting to "do the right thing" and ensure Norfolk Southern pays to evacuate anyone who wants to leave the town following the controlled release of vinyl chloride, a carcinogenic chemical that was carried by several of the cars on the train that derailed.
The burning of vinyl chloride can send hydrogen chloride and phosgene—which was used in chemical warfare during World War II—into the environment. The chemicals are known to cause headaches, vomiting, and rashes, among other symptoms.
"Every day that this community doesn't have relocation options, independent environmental testing, comprehensive health monitoring, and safe disposal of this toxic waste, is another day this community is in crisis."
Those symptoms, as well as lingering chemical smells, have been reported by East Palestine residents since the February 3 derailment, despite officials' claims that the area is safe.
Tests on more than 150 private well systems and municipal water has not shown disconcerting contamination levels thus far, according to officials, but locals reported serious concerns about the long-term safety of their town.
"Get my grandchildren out of here!" one man demanded as the Norfolk Southern representative said the company feels "horrible" about the derailment, which prompted a temporary evacuation of some residents.
"If you care about us, get our grandkids out," he added.
As "CBS Mornings" reported, other East Palestine residents told the representative and state and federal officials who attended the meeting that they feel "stuck" in the town as their symptoms persist.
One woman told the officials she has witnessed "kids vomiting, nosebleeds, numbness in their mouth, numbness in their fingers."

\u201cAround 200 East Palestine, Ohio residents directly confronted a Norfolk Southern representative Thursday, voicing their anger and concern that they will continue to get sicker because of the toxic chemicals released from a train derailment: \u201cNo one\u2019s coming to save us.\u201d\u201d

— CBS Mornings (@CBS Mornings) 1677848861
The meeting was held weeks after Norfolk Southern officials backed out of attending a previous town hall meeting in the days after the crash, citing safety concerns.
Last week, the EPA ordered Norfolk Southern to take full responsibility for cleaning up any contamination, issuing a legally binding order that also required the company to take part in public meetings.
Ahead of the Thursday meeting, the EPA also ordered testing in East Palestine for dioxins, which can also form when vinyl chloride is burned. Dioxins are already present in the environment and are a byproduct of fuel burning, and the agency has held off on testing for them. River Valley Organizing (RVO), a local grassroots organization, said public pressure from locals pushed officials to conduct the testing.
\u201cThis is huge: because of community pressure and demands, the @EPA will now require Norfolk Southern to test for dioxins.\n\nThis is why we organize. Coming together and demanding action is the only way we will create change and get what our community needs. https://t.co/6F4gnPU0Sz\u201d

— River Valley Organizing (@River Valley Organizing) 1677791055
Earlier this week, RVO released a list of five demands from East Palestine residents that were agreed upon at another community meeting, including:
Relocation for anyone who wants it;
Independent environment testing;
Ongoing medical testing and monitoring;
Safe disposal of toxic waste; and
Payment by Norfolk Southern for 100% of the costs of cleanup.
The company has removed 2.1 million gallons of wastewater and 1,400 tons of solid waste so far, but its shipment of the waste to towns in Texas and Michigan have led to outcry from locals and officials, leading the EPA to order a temporary pause on the shipments this week.

"Every day that this community doesn't have relocation options, independent environmental testing, comprehensive health monitoring, and safe disposal of this toxic waste," said RVO on Friday, "is another day this community is in crisis."
News
SUPPORT OUR WORK.
We are independent, non-profit, advertising-free and 100%
reader supported.