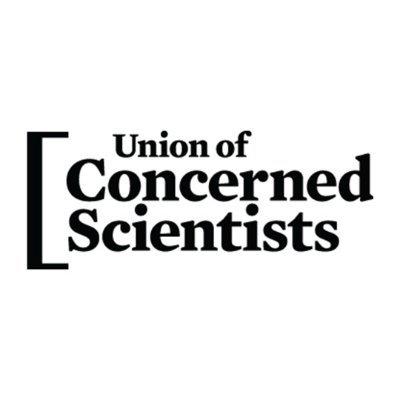 For Immediate Release
November, 03 2009, 01:44pm EDT
Contact:
Elliott Negin,Media Director,enegin@ucsusa.org
Health Care Bill Must Ensure Scientific Integrity, Groups Say
The Union of Concerned Scientists (UCS) today asked Congress to
adopt strong transparency and accountability standards for each
advisory committee created by any new health care law.
WASHINGTON
The Union of Concerned Scientists (UCS) today asked Congress to
adopt strong transparency and accountability standards for each
advisory committee created by any new health care law. UCS made its
request in a letter
signed by 20 consumer, labor, health, scientific integrity,
transparency, journalism, taxpayer and public interest groups and
delivered to the chairs of key House and Senate committees, House and
Senate leaders, and other lawmakers who will negotiate a final health
care bill.
"The health care proposals now under consideration by Congress must
be based on the best available science and not tainted by special
interests," said Francesca Grifo, director of the Scientific Integrity
Program at UCS. "Science advisory committees must conduct their work
openly and free from conflicts of interest. With so much at stake for
every American family in any health care law, science matters."
In the letter, the groups requested that, at a minimum, any new health care law must:
Require that all information about each advisory panel, including a
full audio or video record of each panel meeting, is accessible via the
Internet.
Actively seek out advisory panel members without conflicts of interest.
Assess financial conflicts of interest, and strive to name only non-conflicted experts to advisory committees.
When conflicts are unavoidable, require that any waivers given to a
conflicted advisory board member and the reasons for granting the
waiver are part of the public record.
Specifically require disclosure of the names and backgrounds of
each member, and whether they are serving as experts or to represent
particular constituencies.
Groups signing on to the letter include: American Federation of
Government Employees, Association of Reproductive Health Professionals,
Center for Inquiry, Center for Medical Consumers, Center for Responsive
Politics, Consumer Federation of America, Consumers Union, Government
Accountability Project, iSolon.org, Knowledge Ecology International,
National Taxpayers Union, OMB Watch, OpenTheGovernment.org, Our Bodies
Ourselves, Progressive Librarians Guild, Project On Government
Oversight, Public Citizen, Society of Professional Journalists, Union
of Concerned Scientists, and the U.S. Public Interest Research Group.
The Union of Concerned Scientists is the leading science-based nonprofit working for a healthy environment and a safer world. UCS combines independent scientific research and citizen action to develop innovative, practical solutions and to secure responsible changes in government policy, corporate practices, and consumer choices.
LATEST NEWS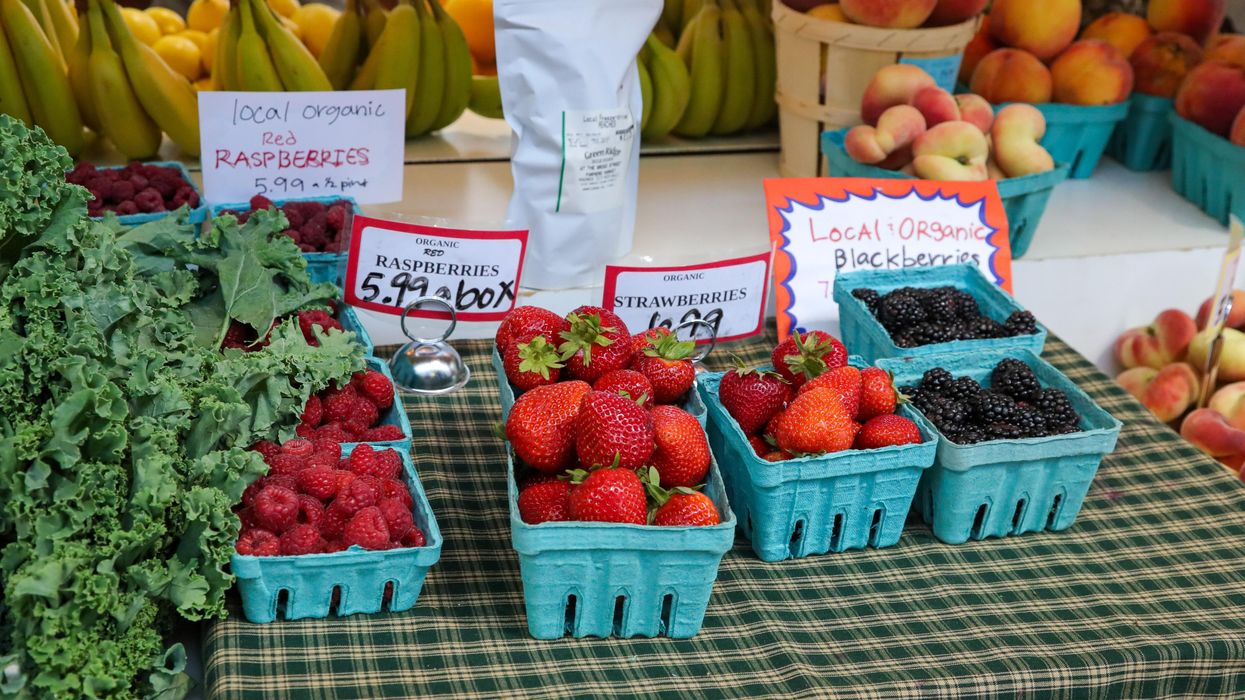 One advocate said the rule change "will help tighten the national organic system to ensure organic integrity and better protect American organic farmers and confidence in the organic seal."
Organic farming advocates on Wednesday cheered the United States Department of Agriculture's publication of new regulations aimed at stamping out "organic fraud" in supply chains.
The Strengthening Organic Enforcement (SOE) amendments to the USDA's National Organic Program (NOP)—a federal regulatory program that enforces national standards for organically produced agricultural products—is meant to "strengthen oversight and enforcement of the production, handling, and sale of organic agricultural products" in the United States, according to a federal memo published Wednesday.
"Organic farmers have consistently ranked National Organic Program enforcement and stopping import fraud as a top priority," Kate Mendenhall, executive director of the Organic Farmers Association and an Iowa organic farmer, said in a statement. "U.S. organic farmers and consumers will both benefit from a quick and strong implementation of the SOE rule. We are glad to see it published before the beginning of writing the next farm bill. This is a huge win for organic farmers."
USDA says the new regulations—which will take effect on March 20 and be fully implemented within a year—"protect integrity in the organic supply chain and build consumer and industry trust in the USDA organic label by strengthening organic control systems, improving farm-to-market traceability, and providing robust enforcement of the USDA organic regulations."
\u201cToday, @USDA National Organic Program previewed the Strengthening Organic Enforcement final rule in the Federal Register. This update to #USDAOrganic regulations strengthens oversight & enforcement of the production, handling, & sale of #organic products.\n\nhttps://t.co/EVKH3F3Ajv\u201d

— USDA Ag Mktg Service (@USDA Ag Mktg Service) 1674068419
The agency continued:

Topics addressed in this rulemaking include: applicability of the regulations and exemptions from organic certification; National Organic Program Import Certificates; recordkeeping and product traceability; certifying agent personnel qualifications and training; standardized certificates of organic operation; unannounced on-site inspections of certified operations; oversight of certification activities; foreign conformity assessment systems; certification of producer group operations; labeling of nonretail containers; annual update requirements for certified operations; compliance and appeals processes; and calculating organic content of multi-ingredient products.
"Protecting and growing the organic sector and the trusted USDA organic seal is a key part of the USDA Food Systems Transformation initiative," USDA Undersecretary for Marketing and Regulatory Programs Jenny Lester Moffitt said in a statement.
"The Strengthening Organic Enforcement rule is the biggest update to the organic regulations since the original act in 1990, providing a significant increase in oversight and enforcement authority to reinforce the trust of consumers, farmers, and those transitioning to organic production," she added. "This success is another demonstration that USDA fully stands behind the organic brand."
Oren Holle, president of Organic Farmers' Agency for Relationship Marketing, Inc. (OFARM), said that "U.S. organic farmers have desperately needed stronger NOP enforcement on fraud."
"It is encouraging to see that a number of elements that organic grain producer members of OFARM wanted to see included have become a part of the final rule," the Kansas farmer added. "The SOE rule will help tighten the national organic system to ensure organic integrity and better protect American organic farmers and confidence in the organic seal."
News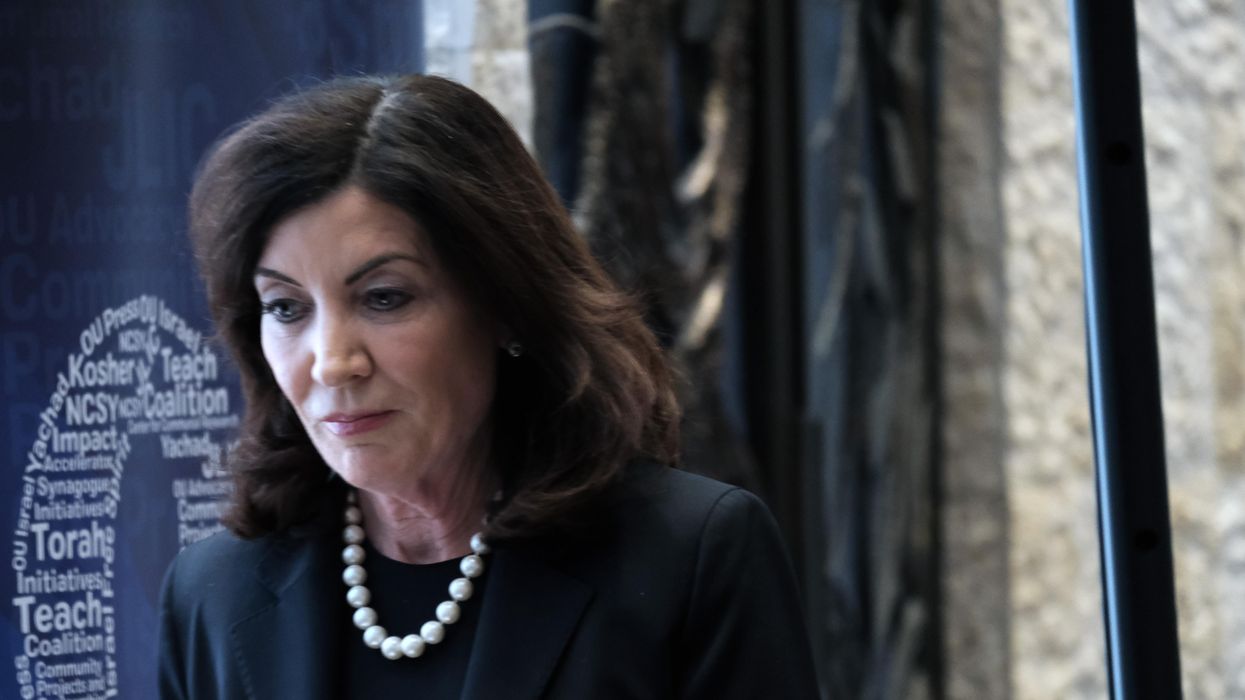 State Sen. Kristen Gonzalez credited "the work of activists and organizers on the ground who sounded the alarm early on LaSalle."
Progressive lawmakers and rights advocates in New York celebrated Wednesday after the state Senate Judiciary Committee voted against Democratic Gov. Kathy Hochul's nominee to serve as the state's top judge, Justice Hector LaSalle—whose rulings regarding abortion rights, labor, and criminal justice made his nomination "an absolute disaster," according to one critic.
The panel voted 10-9 against allowing LaSalle's nomination for chief judge of the state Court of Appeals to proceed to the state Senate floor.
The vote followed a lengthy hearing at which some of the Democrats questioned the judge about his past rulings including a 2015 decision in favor of Cablevision, which wanted to be able to sue union leaders for criticizing the company's response to Hurricane Sandy, and one which shielded an anti-choice "crisis pregnancy center" from a state investigation into whether it was practicing medicine without a license.
"Based on your record, I think that it's not unfair for people to project what some of your decisions might be," state Sen. John Liu (D-16), told LaSalle.
According to The New York Times, Hochul "has not ruled out taking legal action to force a vote of Justice LaSalle on the full Senate floor."
"Now all eyes turn to Hochul," Alex Sammon of Slate tweeted.

\u201cWow. LaSalle goes down in the judiciary committee with only two Democrats in support. Now all eyes turn to Hochul, who has threatened to sue the Senate Dem caucus over this result, and has already retained a lawyer to do so.\u201d

— Alex Sammon (@Alex Sammon) 1674071867
Hochul was joined by U.S. House Minority Leader Hakeem Jeffries (D-N.Y.) in pushing for LaSalle's confirmation, while progressives including Rep. Alexandria Ocasio-Cortez (D-N.Y.) rallied their supporters against the judge.
Progressive state lawmakers swiftly came out against the nomination when it was announced earlier this month, with state Sens. Jabari Brisport (D-25) and Kristen Gonzalez (D-59) making clear that they would not support LaSalle.
The Democratic supermajority in the state Senate "doesn't need to tolerate Gov. Hochul acting like a Republican," said Brisport Wednesday.
Gonzalez called the committee's vote "a victory for all New Yorkers who want a court that protects workers, immigrants, women, and civil liberties."
\u201cI am deeply grateful to my colleagues in the judiciary committee for voting not to move LaSalle\u2019s nomination through committee. This is a huge win for all New Yorkers and is thanks to the work of activists and organizers on the ground who sounded the alarm early on LaSalle.\u201d

— Kristen Gonzalez (@Kristen Gonzalez) 1674071939
The New York Working Families Party called on Hochul to nominate a judge "who has a strong record of defending the rights and freedoms of everyday New Yorkers," particularly in light of the far-right supermajority on the U.S. Supreme Court.
\u201c"With a far-right U.S. Supreme Court, and a New York Court of Appeals captured by conservative and corporate interests, New York\u2019s next Chief Judge must be ready to stand up for the rights and dignity of all New Yorkers."\u201d

— NY Working Families Party (@NY Working Families Party) 1674072373
The Center for Community Alternatives called on Hochul to nominate one of the judges the group put forward last month as being "outstanding candidates" with experience in civil rights and government: Corey Stoughton of the Legal Aid Society, Yale law professor Abbe Gluck, and Judge Edwina Richardson-Mendelson, the state's deputy chief administrative judge for justice alternatives.
"We thank the Senate for rejecting this nomination," said the group, "and we call on Gov. Hochul, as we have for months, to put forward a nominee for chief judge who will stand up for the rights of marginalized New Yorkers and lead the court New York deserves."

News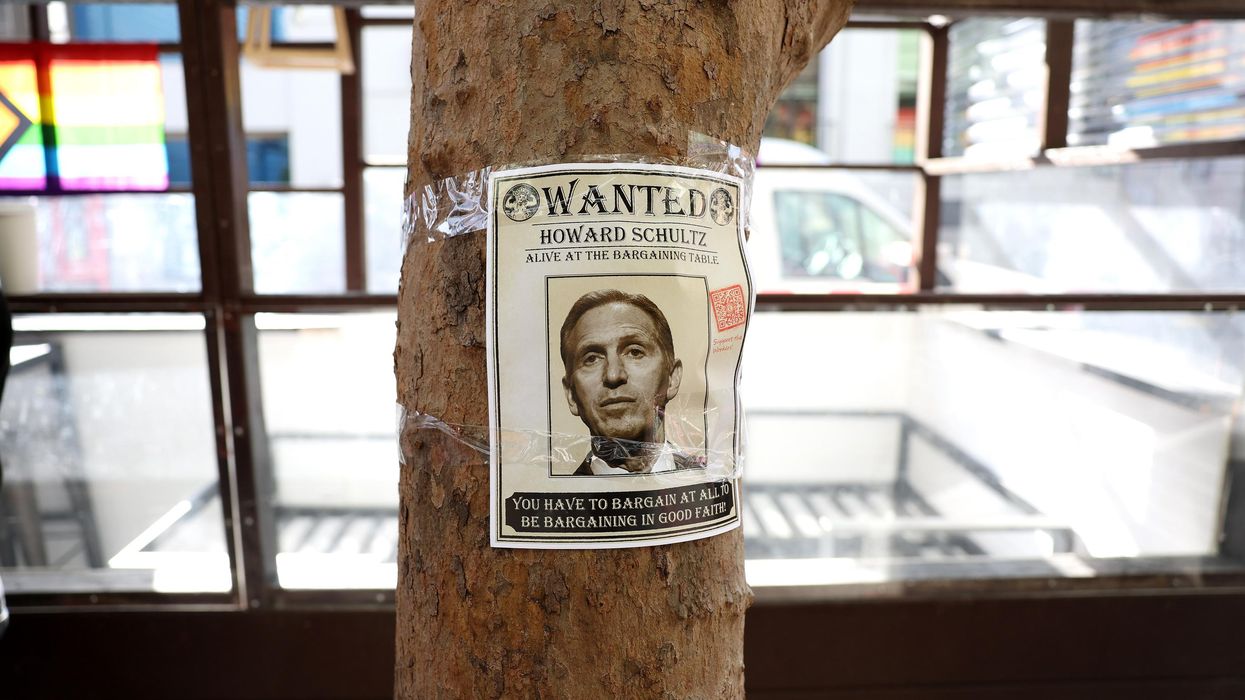 "Mr. Schultz, my request to you is simple: Obey the law," the Vermont senator wrote in a letter to Howard Schultz.
Sen. Bernie Sanders demanded in a letter to Starbucks CEO Howard Schultz on Wednesday that the company immediately end its "ruthless union-busting campaign" as the coffee giant's employees continue to face obstruction and retaliation while trying to organize—and win their first contract.
Sanders, the incoming chair of the Senate Health, Education, Labor, and Pensions (HELP) Committee, wrote that he has "serious concerns over Starbucks' concerted and relentless campaign against its workers' efforts to organize" and argued that the corporation's management has displayed a "flagrant disregard" for employee rights and federal law.
Since December 2021, workers at more than 270 Starbucks locations across the United States have voted to unionize—and the union has achieved a remarkable win rate of over 80% even amid aggressive backlash and illegal intimidation tactics from the company.

"There have been nearly 500 unfair labor practice cases filed against Starbucks and its affiliates," Sanders noted in his letter to Starbucks' billionaire chief executive, who is set to depart the company in April. "Further, the National Labor Relations Board (NLRB) has issued 69 complaints in response to those charges and has sought emergency preliminary injunctive relief in five additional cases in the federal courts. These allegations include claims that you personally threatened a worker by saying, 'If you hate Starbucks so much, why don't you work somewhere else?'"
"These violations include discriminatorily discharging more than a dozen union organizers, attempting to interfere with workers' right to distribute and wear union material, and refusing to bargain with the union," the Vermont senator continued. "Remarkably, Starbucks argued that a preliminary injunction reinstating seven employees allegedly discharged for unionizing their store in Memphis, Tennessee was unnecessary because the union had prevailed in the election anyway."
The new letter decrying Starbucks' anti-union conduct is the second Sanders has sent to Schultz in fewer than three months, but the latest comes as the senator is preparing to take charge of the Senate HELP Committee—a panel with investigative authorities, including subpoena power, that Sanders intends to use to spotlight corporate abuses.
"The American people know that workers have a constitutional right to form unions and that corporations that engage in illegal union-busting activities must be held accountable," Sanders said in a speech late Tuesday on the state of the U.S. working class.
In his letter on Wednesday, Sanders wrote, "Mr. Schultz, my request to you is simple: Obey the law. Sit down with your workers and bargain in good faith. Agree to a first contract that is fair and just. Stop shutting down pro-union shops and reinstate workers who have been fired for union organizing."
"Sit down with your workers and bargain in good faith. Agree to a first contract that is fair and just."
In November and December, unionized Starbucks workers across the country walked off the job in an attempt to highlight the company's rampant union-busting and pressure management to stop using well-worn stall tactics to sabotage contract negotiations.
Last month, the NLRB said Starbucks unlawfully refused to engage in contract negotiations at more than 20 unionized locations in Oregon and Washington state.
Starbucks workers also say the company is imposing sweeping hours cuts following the holiday season, leaving already-precarious workers struggling to afford basic necessities.
Erin Bray, a union supporter from Starbucks' University Way store in Seattle, said Wednesday that workers at the location are "contemplating applying for food stamps and partial unemployment (neither of which are guaranteed) just to keep roofs over our heads."
"Some baristas were given 'good-faith estimates' of 35 hours per week, and Starbucks is deliberately shorting those baristas by implementing new labor metrics," said Bray. "This just goes to show that our bosses' promises aren't worth a damn, which is precisely why we want fair scheduling policies written down in black and white as part of our collective bargaining agreement."
News
SUPPORT OUR WORK.
We are independent, non-profit, advertising-free and 100%
reader supported.