Toxic Chemicals Found in Doctors and Nurses
New Biomonitoring Study Detects Four Chemicals on EPA's Recently Announced Top Priority List
WASHINGTON
Physicians for Social Responsibility (PSR) in partnership with
American Nurses Association (ANA) and Health Care Without Harm (HCWH)
released the "Hazardous Chemicals In Health Care"
report today, detailing the first investigation ever of chemicals found
in the bodies of health care professionals. The inquiry found that all
of the 20 participants had toxic chemicals associated with health care
in their bodies. Each participant had at least 24 individual chemicals
present, four of which are on the recently released Environmental
Protection Agency list of priority chemicals for regulation. These
chemicals are all associated with chronic illness and physical
disorders.
"The health care profession is asking whether we can reduce
prevalence of disease by changing the way we manage chemicals. Nurses
and doctors volunteered for this study because they believe it is their
responsibility to better understand how chemicals impact human health,"
explained Kristen Welker-Hood, ScD, MSN, RN, director
of Environment and Health Programs, Physicians For Social
Responsibility, co- principal investigator and a co-author of the
report.
Other findings include:
Eighteen of the same chemicals were detected in every single participant
All twenty participants had at least five of the six major types of chemicals tested
Thirteen participants tested positive for all six of these major chemical types
All participants had bisphenol A, phthalates, PBDEs and PFCs,
priority chemicals for regulation by the EPA and associated with
chronic illness such as cancer and endocrine malfunction
Twelve doctors and eight nurses, two in each of 10 states - Alaska,
California, Connecticut, Maine, Massachusetts, Michigan, Minnesota, New
York, Oregon, and Washington - were tested for the presence of six
major chemical types used in the health care setting that are
associated with health problems and are pervasive in our environment.
"Simply put, we are being 'polluted' by exposure to chemicals used
in health care. This study demonstrates the urgent need to find safer
alternatives to toxic chemicals whenever possible; to demand adequate
information on the health effects of chemicals; and to require
manufacturers to fully disclose the potential risks of their products
and their components, for the safety of both health care professionals
and the communities we serve," added ANA President Rebecca M. Patton, MSN, RN, CNOR.
The Hazardous Chemicals in Health Care report offers preliminary
indicators of what the broader health care community may be
experiencing. The project tested for 62 distinct chemicals in six
categories: bisphenol A, mercury, perflourinated compounds, phthalates,
polybrominated diphenyl ethers, and triclosan. The chemicals tested in
the investigation are used in products common to the health care
setting, from baby bottles, hand sanitizer, and medical gauges, to
industrial paints, IV bags and tubes and stain-resistant clothing.
Project participant Dr. Sean Palfrey, professor of
pediatrics and public health at Boston University School of Medicine,
and medical director of Boston's Lead Poisoning Prevention Program
says, "I was tested for chemicals that have been associated with
certain diseases whose incidences are on the rise. If we as physicians
are to understand our patients' health problems - from cancer to
neurological harm to reproductive dysfunctions - we need to take a look
at chemical exposure in our bodies."
Another participant Dr. George Lundgren, a family
practice physician from Minneapolis Minnesota said upon learning his
results "When you do find out some of the specific unnatural chemicals
in your body it is hard to deny, minimize, rationalize or justify their
presence. It is disturbing to know the only body I have is permanently
contaminated."
The Centers for Disease Control National Biomonitoring Project has
found synthetic chemicals linked to health problems are present in
every American. Overall, PSR's test results were consistent with the
findings by the CDC, with the exception of a specific type of toxic
chemical, dimethyl phthalate, which was found at levels above the CDC's
95th percentile. Future biomonitoring may illuminate a work source of
exposure to dimethyl phthalate, which is used in insecticides, hair
spray and other personal care items, rocket fuel and more.
"Our nation is experiencing an epidemic of chronic health problems,
some of which clearly have links to chemicals in our environment,"
stated Anna Gilmore Hall, executive director of
Health Care Without Harm. "Reducing chemical exposures is an important
primary prevention measure to help improve the health of our nation and
the expense of providing health care." Gilmore Hall wrote the study
preface.
PSR, ANA and HCWH have joined the Safer Chemicals, Healthy Families
campaign, a diverse and growing coalition of organizations, businesses
and individuals united by concern about the toxic chemicals in our
homes, places of work and in products used every day. The coalition is
working to reform the federal law governing toxic chemicals, the Toxic
Substance Control Act (TSCA) calling for eliminating the most dangerous
chemicals from commerce, holding chemical companies responsible for
information about health and environmental impacts of chemicals, and
using the best science to protect all people and vulnerable groups,
including children. (see www.saferchemicals.org)
"Stronger laws are necessary to keep us safe from toxic chemicals.
In 33 years, the EPA has tested for safety only 200 and banned only
five of the more than 80,000 chemicals in commerce. We need to do
better to protect public health," says Charlotte Brody, RN, Health Care Without Harm Board Member, registered nurse, and National Field Director for Safer Chemicals, Healthy Families. The report can be found here.
In addition to data on testing, the report includes recommendations on
how health care professionals can protect their patients and themselves
by avoiding the use of toxic chemicals.
Physicians for Social Responsibility mobilizes physicians and health professionals to advocate for climate solutions and a nuclear weapons-free world. PSR's health advocates contribute a health voice to energy, environmental health and nuclear weapons policy at the local, federal and international level.
LATEST NEWS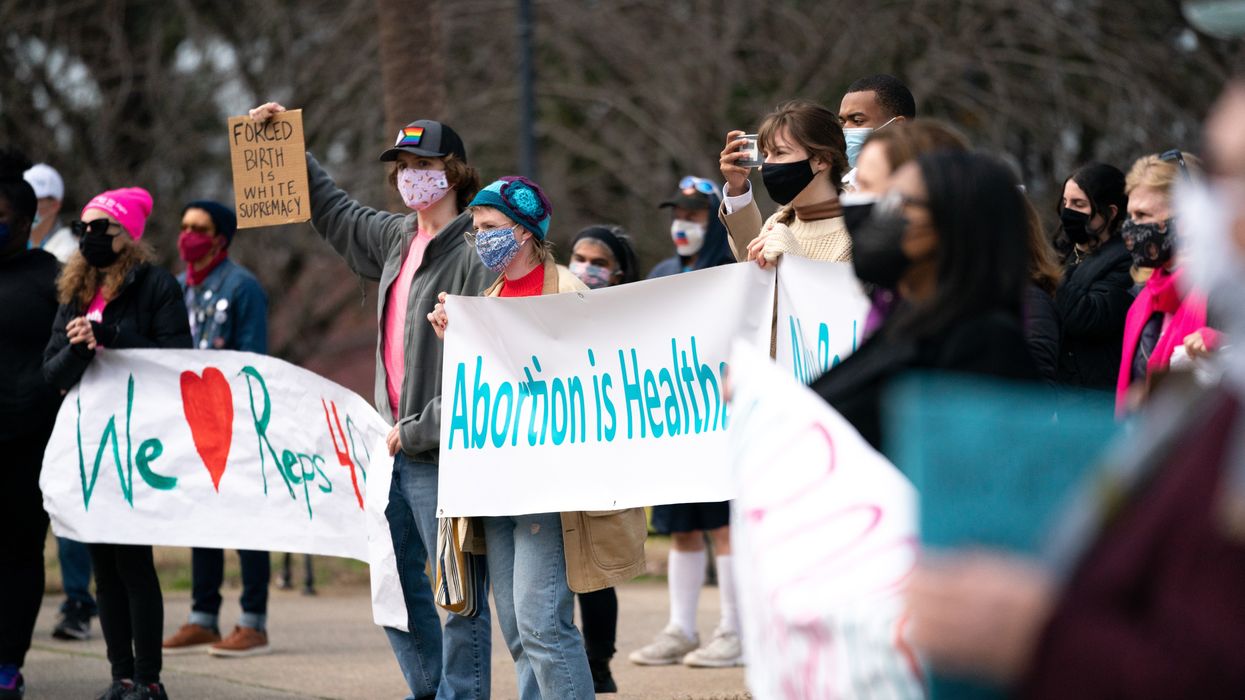 "Executing women is not fringe GOP," said one human rights lawyer. "It's your horrifically mainstream 'pro life' GOP."
A new pro-forced pregnancy proposal in the South Carolina General Assembly that would make people who obtain abortion care eligible for the death penalty was portrayed as coming from the fringes of the Republican Party by one GOP lawmaker—but with 21 state Republicans backing the legislation, critics said the idea is representative of the party's anti-choice agenda.
Proposed by state Rep. Rob Harris, the South Carolina Prenatal Equal Protection Act of 2023 would amend the state's criminal code to give a zygote, or fertilized egg, "equal protection under the homicide laws of the state"—meaning obtaining an abortion could be punishable by the death penalty.
The bill does not include an exception for people whose pregnancies result from rape or incest, and political commentator Brian Tyler Cohen noted its language is vague enough to suggest that some people who suffer miscarriages could become eligible for the death penalty.

The exceptions provided by Harris include only people who are "compelled" by others to have an abortion against their will or people whose continued pregnancies carry the threat of "imminent death or great bodily injury," although numerous cases since the U.S. Supreme Court overturned Roe v. Wade have demonstrated how exceptions to protect a pregnant person's life often put their safety at risk.
U.S. Rep. Nancy Mace (R-S.C.), a rape survivor, spoke on the House floor last Friday about the bill and warned that its lack of exceptions for rape survivors was part of a "deeply disturbing" trend.
"To see this debate go to the dark places, the dark edges," said Mace, "has been deeply disturbing to me as a woman, as a female legislator, as a mom, and as a victim of rape."
But with nearly two dozen co-sponsors, said human rights lawyer Qasim Rashid, the proposal appears to come from the "horrifically mainstream 'pro-life' GOP."
"It's not just one lone extremist," wrote Tessa Stuart at Rolling Stone.

Harris and his co-sponsors—seven of whom have requested to have their names removed from the legislation as it's garnered national attention—are just the latest policymakers to propose punishments for people who obtain abortions. Alabama's attorney general said in January that residents should be prosecuted for taking abortion pills, and former President Donald Trump said as a presidential candidate in 2016 that "there has to be some form of punishment" for abortion patients before walking back the statement.
A number of Texas lawmakers have proposed making people who obtain abortions eligible for capital punishment in recent years.
"If this surprises you," said historian Diana Butler Bass of the South Carolina proposal, "you haven't been paying attention."
News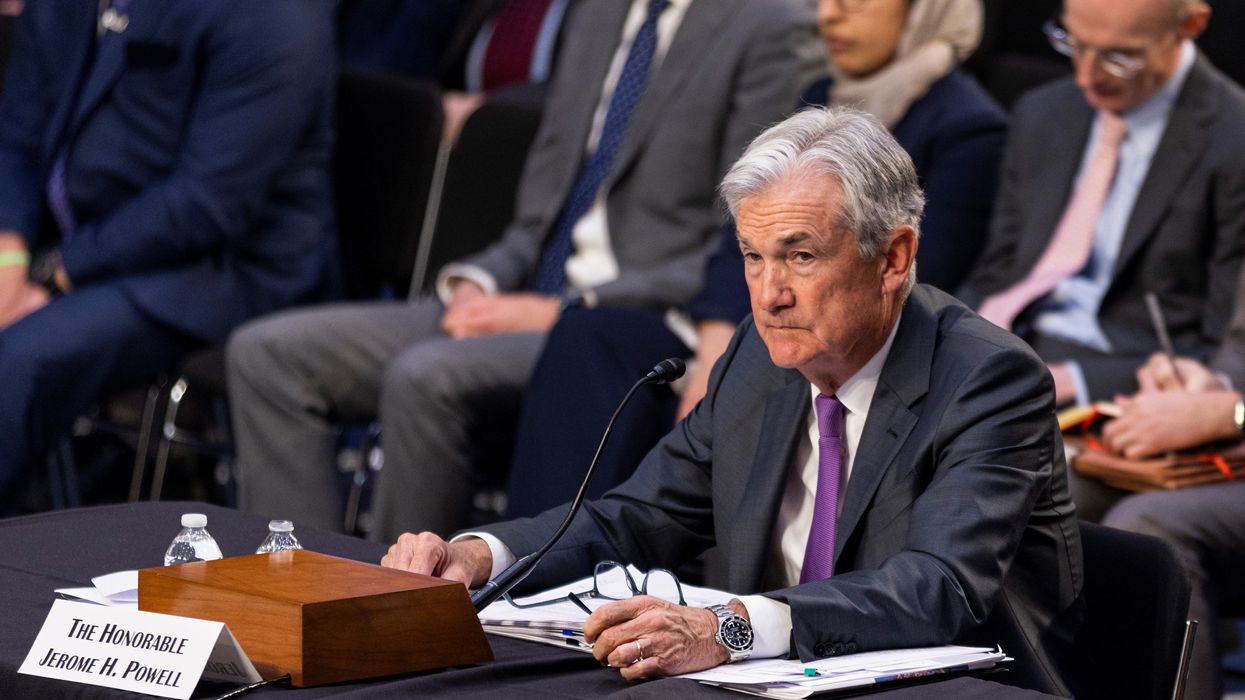 "Fed Chair Powell's actions directly contributed to these bank failures," said Sen. Elizabeth Warren. "For the Fed's inquiry to have credibility, Powell must recuse himself from this internal review."
Sen. Elizabeth Warren joined financial industry watchdogs Tuesday in demanding an independent investigation of the Federal Reserve's role in two of the largest bank collapses in U.S. history, failures that experts say were caused in part by the deregulatory actions of Congress and the central bank.
After joining the Treasury Department on Sunday in launching an extraordinary intervention to backstop the financial industry and prevent systemic fallout from the collapse of Silicon Valley Bank (SVB) and Signature Bank, the Fed announced that Michael Barr—the central bank's vice chair for supervision—would undertake a "review of the supervision and regulation of SVB."
The Fed said the results of its internal investigation will be made public by May 1.

In a statement, Fed Chair Jerome Powell said that "the events surrounding Silicon Valley Bank demand a thorough, transparent, and swift review by the Federal Reserve," which was the primary regulator of SVB.
But Warren (D-Mass.) argued in a tweet that Powell shouldn't play a role in the probe given his record of weakening the Fed's oversight of banks like SVB and Signature Bank.
"Fed Chair Powell's actions directly contributed to these bank failures," wrote Warren, one of the most outspoken critics of Powell's policy decisions, which include scaling back post-financial crisis safeguards.
"For the Fed's inquiry to have credibility, Powell must recuse himself from this internal review," Warren added. "It's appropriate for Vice Chair for Supervision Barr to have the independence necessary to do his job."
Warren's demand came a day after the watchdog group Better Markets called for an independent inspector general probe of "the failures of Federal Reserve supervision," declaring that the central bank can't be trusted to "do a thorough and independent investigation of itself."
"The Fed must immediately ask the Department of Justice IG Michael Horowitz who is the chair of the Council of the Inspector Generals on Integrity and Efficiency to appoint either himself or another independent IG to conduct a thorough investigation," Better Markets president Dennis Kelleher said in a statement Monday, arguing that Fed IG Mark Bialek can't do a credible job because he serves at the pleasure of Powell.

Kelleher likened the Fed's oversight performance to "a bank guard asleep on the job with headphones on during a robbery," pointing to public warning signs of a looming disaster at SVB months before it collapsed.
"Whether the bailouts to prevent contagion and more damage from the collapse of Silicon Valley Bank (SVB) are successful or not, the Biden administration must hold those who caused SVB's failure or otherwise contributed to or enabled it or whose job was to prevent it accountable," said Kelleher. "First, SVB's executives must be sanctioned for their gross mismanagement if not reckless and illegal conduct."
"Second," he added, "the Federal Reserve must be investigated and held accountable for its failure to properly regulate and supervise the bank. While the impact of the Fed's interest rate policies was a key driver of the failure (discussed in detail here and here), the bank undertook enormous unreasonable risks and the Fed failed to identify and require those risks be mitigated."
"Personal, meaningful accountability for everyone who failed in connection with the collapse of SVB must happen quickly and visibly," Kelleher said. "The American people expect and deserve no less."
Since the fall of SVB and Signature Bank, top progressive lawmakers including Warren, Sen. Bernie Sanders (I-Vt.), and Rep. Katie Porter (D-Calif.) have spotlighted and demanded the repeal of 2018 legislation that weakened regulatory scrutiny for banks with between $50 billion and $250 billion in assets—a category that includes the two failed institutions.
Lawmakers and experts contend that the measure, signed into law by former President Donald Trump, made the market-rattling collapses more likely.
During congressional testimony in 2018, Powell voiced support for the Republican-authored bill, which was also backed by a number of Democrats including Sens. Mark Warner (D-Va.) and Joe Manchin (D-W.Va.).
Siding with the bill's proponents, Powell brushed aside expert warnings that the regulatory rollback would heighten risks in the financial industry.
"I think it gives us the tools that we need to continue to protect financial stability," Powell said, specifically endorsing the part of the 2018 bill that loosed regulations for banks with less than $250 billion in assets.
"Personal, meaningful accountability for everyone who failed in connection with the collapse of SVB must happen quickly and visibly."
But Powell, who was first appointed by Trump and later reappointed by President Joe Biden in 2021, has done much more than endorse deregulatory legislation.
As Americans for Financial Reform (AFR) noted in a detailed summary of Powell's tenure, the Fed chief has directly helped turn off "some of the early warning systems regulators used to detect emerging risks to the financial system."
"Dodd-Frank introduced stress tests to assess how a bank would perform in the face of economic shocks and to work in tandem with rules improving resiliency to those shocks," AFR observed, citing a key post-financial crisis law. "The Powell Fed dumbed down the tests, and even revealed the criteria to banks beforehand, akin to giving students the exam questions in advance. This allows banks to camouflage risk-taking."
"The Volcker Rule was a pillar of Dodd-Frank that restricted the ability of banks to speculate with federally-insured money," AFR continued. "With Chair Powell's vote, the Fed diluted bothparts of the Volcker Rule: the restrictions on proprietary trading and the restrictions on bank investments in particularly risky vehicles, like private equity and hedge funds. The Fed also relaxed rules that would curtail risky derivative activities by banks. After these rule changes, bank exposures to derivatives can increase via complex and opaque transactions with their affiliates."
Renita Marcellin, AFR's advocacy and legislative director, said Monday that "rolling back commonsense safeguards to ensure banks were liquid enough to pay their depositors was clearly the wrong decision."
"The collapse of these banks gives the Fed all the more reason to resist the self-interested arguments from banks and their allies in Congress," said Marcellin. "No one should give these arguments a sympathetic ear. Banks should not receive government backstopping when things go wrong and simultaneously lobby for weaker rules. Ordinary Americans are not afforded the same benefits when their finances are in the red."
News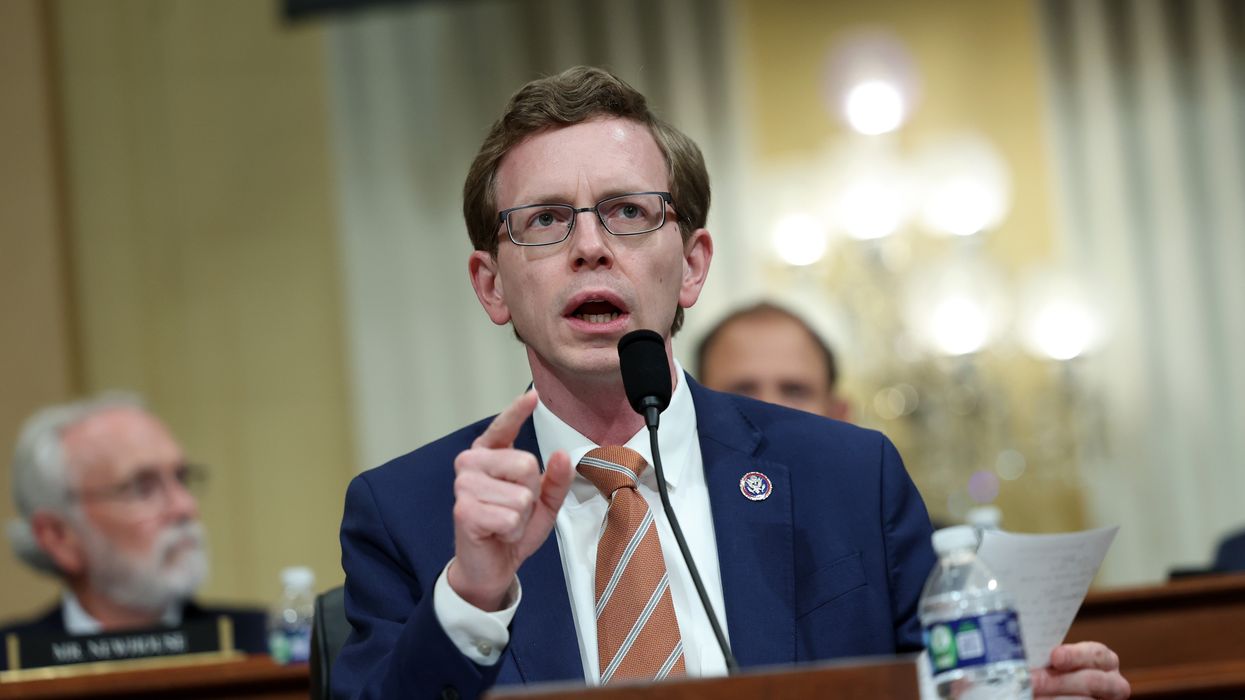 "If they'd had any real courage," said one critic, "they'd be taking on Pharma and drug spending instead of trying to crack down on food stamps for poor people."
More than a dozen House Republicans are expected to release legislation Tuesday that would impose more harsh work requirements on certain recipients of federal food aid, a clear signal that the GOP intends to target nutrition assistance in critical debt ceiling, budget, and farm bill talks.
Led by Rep. Dusty Johnson (R-S.D.), the measure would "expand the age bracket for able-bodied [Supplemental Nutrition Assistance Program] recipients without dependents, who have to meet complicated work requirements," according toPolitico, which obtained a copy of the bill ahead of its official introduction.
Johnson's legislation, which currently has 14 Republican co-sponsors, would broaden the SNAP work requirement age bracket for able-bodied adults without dependents to 18 to 65, adding 16 years to the current age ceiling of 49, Politico reported. Former President Donald Trump previously proposed raising the age ceiling to 62.
Under SNAP rules, people categorized as able-bodied adults without dependents are only allowed to receive federal food benefits for three months during any three-year period when they aren't employed or taking part in work training, a restriction that experts and advocates have long decried as cruel and punitive.
"Essentially, this is a time limit—which disproportionately affects people of color—that takes SNAP away when people aren't working, withholding food as a punishment for not having a stable job," the Center on Budget and Policy Priorities notes.
Most adult SNAP recipients already work, though they are often precarious, low-wage jobs with poor benefits.
While Johnson and other Republicans claim their support for more stringent SNAP work requirements stems from a desire to boost employment, research has repeatedly shown that they are ineffective at doing so. Work requirements do, however, succeed at booting many people off the program.
States are currently allowed to request waivers for the SNAP benefit time limits, but Johnson's bill would constrain the federal government's ability to grant such requests, Politico reported.
"These guys talk about states' rights all the time, except when it comes to poor people," Rep. Jim McGovern (D-Mass.) said in response to the GOP bill.
Johnson's legislation comes as food insecurity is mounting across the U.S. after emergency SNAP benefit expansions lapsed earlier this month, slashing benefits for tens of millions of people amid high food prices. The cuts—the result of an end-of-year deal in Congress—have been dramatic for many, costing families hundreds of dollars per month in food aid.
"These enhanced benefits were a lifeline for millions—many of whom will now go hungry," said Rep. Pramila Jayapal (D-Wash.), chair of the Congressional Progressive Caucus. "And Republicans want to cut these programs even further."
Politico reported that while Democratic lawmakers are publicly voicing opposition to the Republican Party's latest attack on food benefits, "some House Democrats are quietly raising alarms about their lack of plans to push back on the GOP proposals."
"We need to be prepared for a showdown on food security—and right now, we're not ready," one unnamed House Democrat told the outlet.
Anti-hunger campaigners are pushing Democrats to protect food benefits and fight for a permanent SNAP expansion during upcoming farm bill negotiations.
But as Slate's Alexander Sammon wrote last week, "the lack of willingness to fight for SNAP when it was already expanded is not a heartening sign."

News
SUPPORT OUR WORK.
We are independent, non-profit, advertising-free and 100%
reader supported.