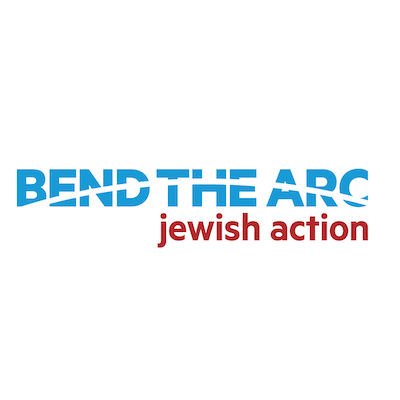 Bend the Arc Joins Faith and Community Leaders in Calling on Congress to Certify Election Results
More than 2,000 faith and community leaders in all 50 states sign letter calling on Congress to reject attempts to overturn will of the voters on January 6.
WASHINGTON
People of faith across the country are calling on Congress to fulfill its constitutional duty to certify the results of the 2020 presidential election on January 6.
The public letter below, released on Monday by Bend the Arc: Jewish Action, Union Theological Seminary, Faith 2020, and Vote Common Good, is co-signed by more than 2,000 faith and community leaders in all 50 states representing millions of Americans across a wide range of faith backgrounds:
"As people of faith, we believe in the inherent human dignity of all God's children and their constitutionally afforded rights - including the right to vote. Across the course of our history, people have fought and died for the right to vote. As Congressman John Lewis said, voting "is the most powerful non-violent tool we have in a democratic society, and we must use it." This November, the American people used it to elect Joe Biden and Kamala Harris as our next President and Vice President of the United States. Since then, the courts, including the Supreme Court, have rejected attempts to discount or overturn the results of the election fifty-nine times and state election officials from both sides of the aisle have repeatedly stated this election was free and fair. Therefore, we are now calling on every Member of Congress - themselves elected by the voters - to honor this result as well.

On January 6th, Congress will certify the results of the election, as they do every four years. Vice President Pence will preside over the certification, as the Vice President does every four years. Vice President Nixon presided over the certification of John F Kennedy's win, Vice President Gore presided over the certification of George W Bush's win -- and Vice President Biden presided over the certification of Donald Trump's win in 2017.

As faithful citizens, we are praying for a peaceful, smooth, and dignified transfer of power. A delayed and drawn out objection on January 6th would not overturn the will of the American people and change the outcome of the election. It will be nothing but a disservice to the idea of e pluribus unum - and every Member of Congress who believes in the sanctity of our democracy should say so."
From Stosh Cotler, CEO of Bend the Arc: Jewish Action:
"Despite every attempt to silence our voices and put up barriers to our votes in 2020, the American people spoke in record numbers to say that our future in this country is intertwined with the thriving of all people. Congress must reject these undemocratic attempts to undermine the people's voice so we can get to work building a country that's truly for all of us."
From Rev Fred Davie, Executive Vice President of Union Theological Seminary:
"That this young democracy is under attack by Donald Trump and his acolytes in the Congress is unconscionable. It's now time to put an end to this assault and certify the will of the people: Joe Biden as the next President and Kamala Harris as the next Vice President of the United States of America."
From Pastor Doug Pagitt, Executive Director of Vote Common Good:
"We believe the common good is central to our democracy and our shared life in this country. Our democracy depends on the truthful and honest accounting of votes. This has been accomplished and certified by all the states and federal representatives must fulfill their commitment to the common good by certifying these honest and truthful vote counts as well."
From Rev. Adam Nicholas Phillips, Executive Director of Faith 2020:
"Standing in the light of a new day, we implore Congress to certify what is the truth and the will of the people: President-elect Joe Biden and Vice President-elect Kamala Harris will be inaugurated at noon on January 20th. It's time to put feet to faith and focus on the health and flourishing of the country as we combat the pandemic and repair and strengthen our democracy."
Bend the Arc is where progressive American Jews join together to fight for justice and equality for all. We are the only national Jewish organization focused exclusively on progressive social change in the United States.
(212) 213-2113
LATEST NEWS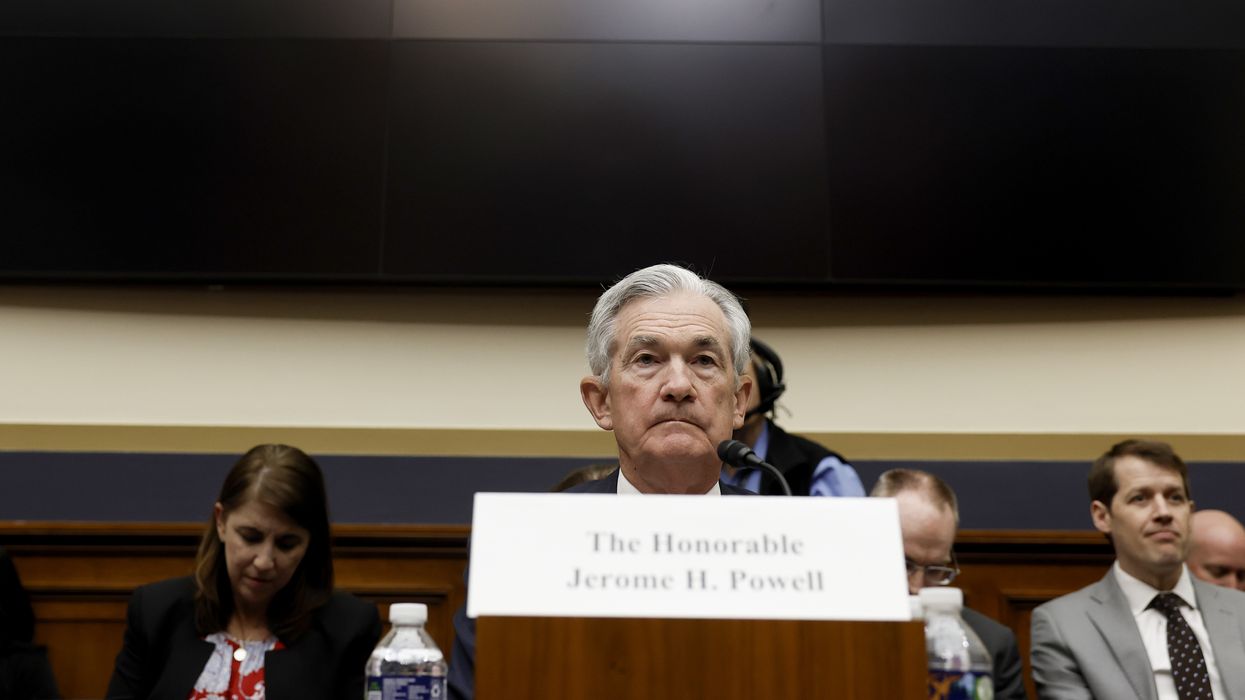 One economist slammed the Fed for "protecting wealthy venture capitalists and startup CEOs" while showing "little concern for the millions of people who could lose their jobs."
Federal Reserve policymakers convened Tuesday for a two-day meeting that will culminate in a decision with major implications for the U.S. and global economies, which have been jarred by recent banking sector chaos and growing fears of a broader financial crisis.
The Fed is widely, though not universally, expected to raise interest rates by 25 basis points on Wednesday despite concerns that the central bank's tightening of monetary policy over the past year is at least partially responsible for the collapse of Silicon Valley Bank (SVB), a top lender to tech startups and venture capital firms.
Rakeen Mabud, chief economist at the Groundwork Collaborative, warned Tuesday that another rate increase would be a huge mistake with potentially devastating consequences that will fall most heavily on vulnerable workers.
The Fed's own projections indicate that millions of additional U.S. workers could face unemployment by the end of the year as the central bank continues to raise borrowing costs and tamp down economic demand.

"While the Federal Reserve wasted no time protecting wealthy venture capitalists and startup CEOs last weekend, it has shown little concern for the millions of people who could lose their jobs as a result of its aggressive rate hikes," said Mabud, who argued another rate hike would "be the straw that breaks the camel's back, sending our economy into a painful—and completely avoidable—recession."
"After the SVB fiasco," Mabud added, Fed Chair Jerome Powell "should not touch rate hikes with a ten-foot pole."
Josh Bivens, chief economist at the Economic Policy Institute, also called for a pause, arguing Monday that the case for halting rate hikes was clear even before SVB failed earlier this month, given recent signs that inflation and wages are cooling substantially.
"It is a genuine problem that interest rate hikes of nearly 5% in a year cause this much distress in the financial sector, indicating a clear failure of bank management and supervision," wrote Bivens, who noted that banks typically benefit from higher interest rates.
"These failures should be addressed going forward," Bivens continued. "But they exist today and the fallout of them clearly provides another argument for standing pat on further rate increases."
"Higher rates reduce inflation only by creating financial crises that crash the economy."
The Fed's policy meeting comes as it is facing mounting criticism over its role in the collapse of SVB and Signature Bank, with lawmakers and experts pointing to the central bank's rollback of post-financial crisis regulations that imposed tougher liquidity requirements on financial institutions with between $50 billion and $250 billion in assets.
"The Federal Reserve is irreparably broken and can no longer be trusted to go it alone on monetary policy," Lindsay Owens, the executive director of the Groundwork Collaborative, said last week. "As Congress works to re-regulate mid-size banks after the misguided 2018 rollbacks... they should also address the rot at the Fed."
In concert with the U.S. Treasury Department and other central banks, the Fed has worked to stem the fallout from the recent bank failures by launching liquidity operations and new lending programs aimed at backstopping the financial industry at home and abroad.
But experts have cautioned that the Fed's efforts to shore up the banking system will be undermined by further interest rate increases, which have proven to be a destabilizing force.
"The Fed has never managed to engineer a soft landing," Yeva Nersisyan, associate professor of economics at Franklin & Marshall College, and L. Randall Wray, professor of economics and senior scholar at the Levy Economics Institute of Bard College, wrote in an op-ed for The Hill late last week.
"The reason is simple: higher rates reduce inflation only by creating financial crises that crash the economy," Nersisyan and Wray explained. "After more than a decade of near-zero interest rates, the Fed hiked rates extremely quickly—by 400 basis points (4 percentage points). All balance sheets that had been built during the period of low rates immediately became toxic."
"What is missing from the debates over monetary policy today is the understanding that the Fed was not established to control inflation," they continued. "It was created to prevent financial crises by acting as a lender of last resort in times of distress. Indeed, that's exactly what the Fed is doing now—opening up its lending facilities to banks in need. But rather than focus on maintaining financial stability, the Fed has become obsessed with controlling inflation, something it cannot really do without causing either a recession or a financial crisis (or both)."
"Put on the crash helmets," the pair concluded. "It's going to be a bumpy landing."
News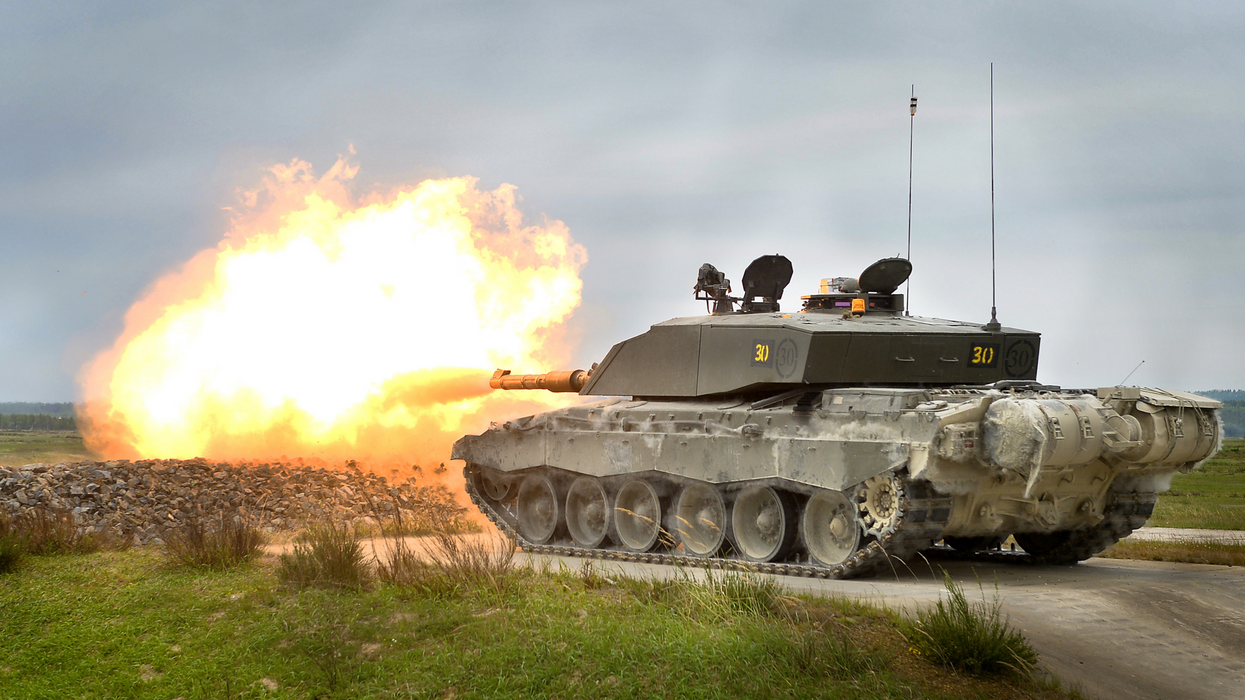 "Like in Iraq, the addition of depleted uranium ammunition into this conflict will only increase the long-term suffering of the civilians caught up in this conflict," said one peace campaigner.

Dismissing a warning from Russia that it would regard the deployment of Western depleted uranium munitions in Ukraine as an act of nuclear war, a top British defense official said Monday that the United Kingdom will send DU armor-piercing tank rounds to Ukrainian homeland defenders—a move condemned by peace campaigners in the U.K. and beyond.
Responding to a written question from Raymond Jolliffe, 5th Baron Hylton, a hereditary peer in the House of Lords, about "whether any of the ammunition currently being supplied to Ukraine contains depleted uranium," Minister of State at the Ministry of Defense Lord Annabel MacNicoll Goldie said that "alongside our granting of a squadron of Challenger 2 main battle tanks to Ukraine, we will be providing ammunition including armor-piercing rounds which contain depleted uranium. Such rounds are highly effective in defeating modern tanks and armored vehicles."
In addition to the British tanks, U.S. Bradley Fighting Vehicles, as well as German Leopard 2 tanks can fire DU rounds—although American officials have not said whether such munitions would be included as part of military aid to Ukrainian forces fighting a yearlong Russian invasion.
Fired from tanks, aircraft, and field artillery, DU rounds—which are extremely dense—are ideal for piercing hardened armor. However, the exploding shells produce radioactive dust that contaminates soil, water, and air for many years. U.S. Army training manuals warn that DU contamination "will make food and water unsafe for consumption" and requires soldiers to wear protective clothing when in or near contaminated areas.
U.S. and allied forces fired DU munitions during the 1991 and 2003-11 invasions of Iraq, and in Syria during the campaign against Islamic State. Miscarriages, birth defects, and cancers soared in Iraq after both wars. According to one study, more than half of the babies born in Fallujah between 2007 and 2010 had birth defects. Among pregnant women in the study, over 45% experienced miscarriages in the two-year period following the battles for Fallujah. Geiger counter measurements of DU-contaminated sites in Iraqi cities have consistently shown radiation levels 1,000 to 1,900 times greater than normal.
"Like in Iraq, the addition of depleted uranium ammunition into this conflict will only increase the long-term suffering of the civilians caught up in this conflict," Kate Hudson, general secretary of the U.K.-based Campaign for Nuclear Disarmament (CND), said in a statement. "DU shells have already been implicated in thousands of unnecessary deaths from cancer and other serious illnesses."

"CND has repeatedly called for the U.K. government to place an immediate moratorium on the use of depleted uranium weapons and to fund long-term studies into their health and environmental impacts," Hudson added. "Sending them into yet another war zone will not help the people of Ukraine."

In January, Konstantin Gavrilov, head of the Russian delegation to the Vienna Negotiations on Military Security and Arms Control, cautioned NATO countries against giving Ukrainian forces DU shells, warning that "if Kyiv were to be supplied with such munitions for the use in Western heavy military hardware, we would regard it as the use of 'dirty nuclear bombs' against Russia, with all the consequences that entails."
"Another step has been taken, and there are fewer and fewer left."
Asked if the U.K.'s move brought the world closer to nuclear war, Russian Defense Minister Sergei Shoigu told reporters Tuesday that "another step has been taken, and there are fewer and fewer left."
Responding to Goldie's announcement, Russian President Vladimir Putin—who last week was hit with an International Criminal Court war crimes arrest warrant—said Tuesday that "if all this happens, Russia will have to respond accordingly, given that the West collectively is already beginning to use weapons with a nuclear component."

On Telegram Tuesday, Maria Zakharova, a spokesperson for Russia's Ministry of Foreign Affairs, decried what she called a "Yugoslav scenario," a reference to NATO's use of DU rounds during the 1999 air war in Serbia and Kosovo, which many believe caused a surge in leukemia in the region—both among the local population and foreign troops deployed there.
Zakharova added that "it is naive to believe that only those against whom all this will be used will become victims. In Yugoslavia, NATO soldiers, in particular the Italians, were the first to suffer. Then they tried for a long time to get compensation from NATO for lost health. But their claims were denied."
Numerous researchers and veterans groups believe DU may be the cause of the mysterious Gulf War Syndrome afflicting hundreds of thousands of U.S. and coalition troops, although in 2021 the Pentagon concluded there is "no link" between the illness and DU.
"CND has repeatedly called for the U.K. government to place an immediate moratorium on the use of depleted uranium weapons and to fund long-term studies into their health and environmental impacts."
Peace groups have long campaigned for a ban on DU munitions. The United Nations General Assembly last year approved an Indonesian draft resolution expressing concerns about "the health risks and environmental impact" of DU weapons and calling for a "cautionary approach" to their use. The vote was 147-4, with the U.S., U.K., France, and Israel dissenting and 24 nations abstaining.

News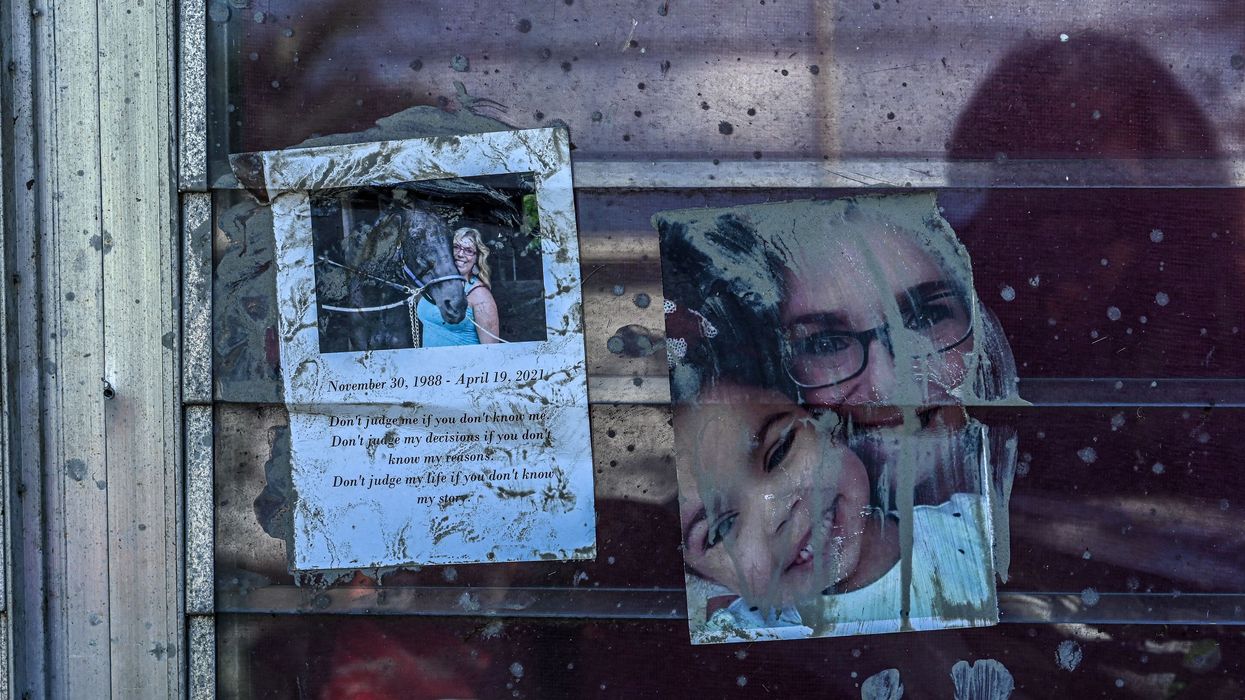 Mounting evidence about "what fossil fuel companies knew and what they did with that knowledge is revealing a story of antisocial conduct generating lethal harm so extensive it may soon become unparalleled in human history."
Fossil fuel corporations—the primary drivers of the climate emergency—are facing dozens of civil lawsuits that could see them pay billions of dollars for knowingly unleashing environmental destruction.
But a pair of legal experts argue they should be held criminally responsible for extreme weather-related deaths that occurred after the industry downplayed the dangers of burning coal, oil, and gas.
In a new paper titled Climate Homicide: Prosecuting Big Oil for Climate Deaths, Public Citizen's David Arkush and George Washington University law professor Donald Braman contend that "if our criminal legal system cannot focus more intently on climate crimes—and soon—we may leave future generations with significantly less for the law to protect."
"As of this writing, no prosecutor in any jurisdiction is bringing homicide charges of any kind against fossil fuel companies (FFCs) for even a single death related to climate change. They should," states the paper, which is set to be published next spring in the Harvard Environmental Law Review.
According to Arkush and Braman:
The case for homicide prosecutions is increasingly compelling. A steady growth in the information about what FFCs knew and what they did with that knowledge is revealing a story of antisocial conduct generating lethal harm so extensive it may soon become unparalleled in human history.

FFCs have long understood the "globally catastrophic" risks that the production, marketing, and sale of their product generates. But when confronted with extensive internal and external research about the grave dangers posed by their business model, they did not notify the public, regulators, or legislators, much less work to find solutions or change their business model. Instead, they developed extensive disinformation and political influence campaigns to obscure the risks, confuse others, and block legal or regulatory restriction of their increasingly lethal conduct. Moreover, while they put their wealth to work reducing regulatory and legal risks to their profit margins, they privately used the data they disputed and obscured to reduce their own exposure to climate-change-related industrial risks to further maximize their future profits.

FFCs were technically sophisticated enough to know that they could hide the harms they were generating from lay observers for decades, allowing them to earn trillions of dollars while researchers, activists, and regulators struggled to overcome the sophisticated disinformation and political influence campaigns these profits supported. In recent years, the harms have become increasingly lethal and will likely continue to worsen for decades to come. These harms, while global, already include thousands of readily foreseeable deaths of residents of the United States, a toll that may escalate into the hundreds of thousands and, over time, potentially millions.
In the co-authors' words, the preceding summary "describes the core elements of an ongoing mass homicide: conduct undertaken with a culpable mental state that substantially contributes to or accelerates death."
"Regardless of whether FFCs knew their conduct would contribute to these lethal risks, were aware of the substantial and unjustifiable risks they were running, or merely should have known and should have investigated further—that is, whether they had a knowing, reckless, or negligent attitude towards these risks—they satisfy at least one of the culpable mental states required for some gradation of homicide," Arkush and Braman argue. "Further, under misdemeanor manslaughter or felony murder laws, if prosecutors can prove that FFCs engaged in any related criminal conduct involving fraud, racketeering, anti-competitive practices, or safety violations, homicide liability could obtain independent of any mental state regarding the risk of death."
"As additional evidence of FFCs' knowledge of the lethal risks they were generating surfaces through leaks and court-mandated discovery, obstacles to a successful prosecution are falling away," the scholars continue. "At the same time, with every new wave of climate-related deaths, the justification for prosecution grows."
"Although some of the harmful externalities that FFCs generate may be suitable for tort or regulatory suits, the lethality of FFCs' conduct, their awareness of the risks they are generating, and their efforts to obscure those risks make criminal prosecution for homicide particularly appropriate," they add. "Perhaps most importantly, if FFCs continue to fight speedy reductions in the harms they are generating, and if they continue to obstruct or delay state and federal regulation and civil suits designed to reduce the lethal impact of their conduct, then homicide prosecutions may prove necessary."
Last month, BP and Shell announced they are diluting their emission-reduction targets and expanding fossil fuel production after Big Oil enjoyed record-breaking profits in 2022 as Russia's invasion of Ukraine disrupted global energy markets and gave firms an excuse to hike prices. Climate scientists have made clear that such decisions are, as United Nations Secretary-General António Guterres put it earlier this year, "inconsistent with human survival."
After the U.N.'s Intergovernmental Panel on Climate Change released its latest assessment report on Monday, Guterres said that limiting global warming to 1.5°C is possible, "but it will take a quantum leap in climate action," including a prohibition on funding and approving new coal, oil, and gas projects along with a phaseout of existing fossil fuel production.
The deadly consequences of unmitigated greenhouse gas pollution, which has increased average surface temperatures by roughly 1.1°C over preindustrial levels to date, are already apparent.
For instance, a report released Monday by UNICEF, the World Health Organization, and Somalia's health ministry found that an ongoing drought caused 43,000 excess deaths in the country last year. Nearly 130,000 people in Somalia and other countries in the Horn of Africa are at risk of dying prematurely this year from famine. In southern Africa, a record-breaking cyclone has killed more than 500 people this month, while last year's unprecedented flooding in Pakistan killed more than 1,700 people.
This is just a small sample of recent climate change-intensified calamities affecting the residents of low-income countries who have contributed the least to planet-heating pollution but are disproportionately vulnerable to its impacts. Nevertheless, increasingly frequent and severe hurricanes, heatwaves, wildfires, and other extreme weather disasters that are consistent with scientists' longstanding warnings are also wreaking deadly havoc in rich nations, including the United States.
Because their paper "addresses the question of criminal prosecution under domestic law," Arkush and Braman focus their attention on the U.S., where an estimated 12,000 people died each year from climate change-related heat exposure between 1991 and 2018—an annual mortality figure that is expected to surge to 96,000 by the end of the century.
Speaking with E&E News on Monday, Arkush said prosecutors are already intrigued by the novel legal theory of "climate homicide."
"We have some indication they're at least listening and curious," Arkush, director of Public Citizen's climate program and a fellow at the Roosevelt Institute, told the outlet. "To someone who knows the criminal law, there's a moment of 'What!?' and then, 'It's OK. It's not crazy.'"

"We concluded there aren't really any legal or factual barriers to prosecution," said Arkush. "The real potential barriers are political, cultural. Does this strike people as just too out there? Do the fossil fuel companies have too much power, culturally, politically, economically? Those are the real barriers."
According to Braman: "What's really probably stopping them is that no one has done it before. The level of culpability and the extent of the harm is so massive that it's not the kind of thing that prosecutors are used to prosecuting."
Anthony Moffa, an associate law professor at the University of Maine who has previously assessed the possibility of criminal liability for environmental policy decisions, told E&E News, "I think it's the next thing."
"If we're doing it in these other instances and saying there was environmental harm, logically it's hard to distinguish that from the climate crisis," said Moffa. The causal link between burning fossil fuels and climate change-exacerbated storms might be "longer and maybe more attenuated, but it's still a pretty direct line."
As E&E News reported: "Corporations can't be put behind bars even if they are convicted of a crime. But Arkush and Braman say they've identified an option for prosecutors to use in climate homicide cases that could lead to public good, rather than prison time or corporate dissolution. Companies that are convicted of criminal charges could instead face restructuring into a 'public benefit corporation,' a designation that gives a company latitude to focus on priorities other than simply maximizing shareholder value."
According to Arkush and Braman's paper, this could enable a reduction in "the production and distribution of fossil fuels at the fastest pace feasible—but not so fast as to cause harm—while protecting displaced workers and local economies and investing in the development and deployment of clean energy."
News
SUPPORT OUR WORK.
We are independent, non-profit, advertising-free and 100%
reader supported.