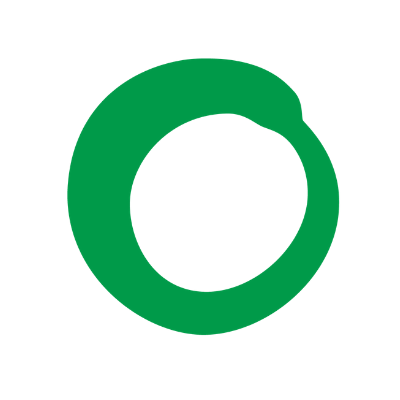 For Immediate Release
December, 01 2019, 11:00pm EDT
Contact:
Madeleine Race, Communications Officer, Friends of the Earth International (in Madrid 4 to 13 December) 
madeleine@foei.org / @foeint
COP 25: Resurgence of carbon markets threatens people, politics and planet, say Friends of the Earth International
MADRID, Spain
As the international climate talks open this week in Madrid, Spain, the world faces the re-emergence of a threat that could derail urgent action on the climate crisis: Carbon Markets are back on the table as a proposed 'solution' to reduce emissions.
Dipti Bhatnagar, Climate Justice and Energy Programme Coordinator for Friends of the Earth International, from Mozambique, said:
"Big polluters must be rubbing their hands in glee that carbon market mechanisms, which further dilute the already weak and inadequate Paris emissions targets, are back on the agenda. We will fight them tooth and nail. The climate crisis is already devastating lives. Emissions are still rising. Now is not the time to offer an escape route to polluting Northern country governments and big oil."
Tackling the climate crisis requires a total, radical and immediate shift away from fossil fuels and a huge flow of finance from the global North to the global South. This is needed to repay the ecological debt, for a just transition and for loss and damage. We need an economic and political system which serves the needs of people, not profit - nothing less than radical system change.
Bhatnagar continued:
"Carbon markets fail to deliver emissions reductions or adequate climate action and impact horrifically on Indigenous Peoples and local communities. They only serve to strengthen corporate power and impunity, deflect responsibility from rich historical polluters and prevent urgent and equitable action on climate change."
With an abrupt change of location a month ago, COP25 becomes the third of four consecutive UN climate conferences to be held in Europe. As a result, Southern participation continues to be undermined. Northern governments and corporations will be hoping for less scrutiny from communities in the South so they can try and push through dangerous false solutions. Friends of the Earth International and our allies in the climate justice movement will be watching.
Meanwhile, the world's attention will likely focus on European concerns and not on the repression experienced in Chile and across Latin America. While talks are underway in Madrid, civil society movements are meeting in Chile to march against neoliberal policies and climate injustice - their concerns must not be forgotten.
Karin Nansen, Chair of Friends of the Earth International, from Uruguay, commented:
"We stand in solidarity with the people of Chile in their struggle against neoliberalism, inequality and violent repression. This COP must not allow President Pinera's government to build a positive reputation abroad while oppressing his people at home. Chile should not be the COP Presidency."
COP25 talks come hard on the heels of massive global mobilisations on 29 November. Greater numbers are expected on 6 December in Madrid as well as Chile.
Blanca Ruibal from Friends of the Earth Spain said:
"Peoples are rising up across the world, from Spain to Chile and beyond. We say to governments and political decision makers: ignore this wave of people power at your peril. The future of our planet is at stake. We will continue fighting for it and stand with the peoples who are most affected."
Friends of the Earth International is the world's largest grassroots environmental network, uniting 74 national member groups and some 5,000 local activist groups on every continent. With over 2 million members and supporters around the world, FOEI campaigns on today's most urgent environmental and social issues.
LATEST NEWS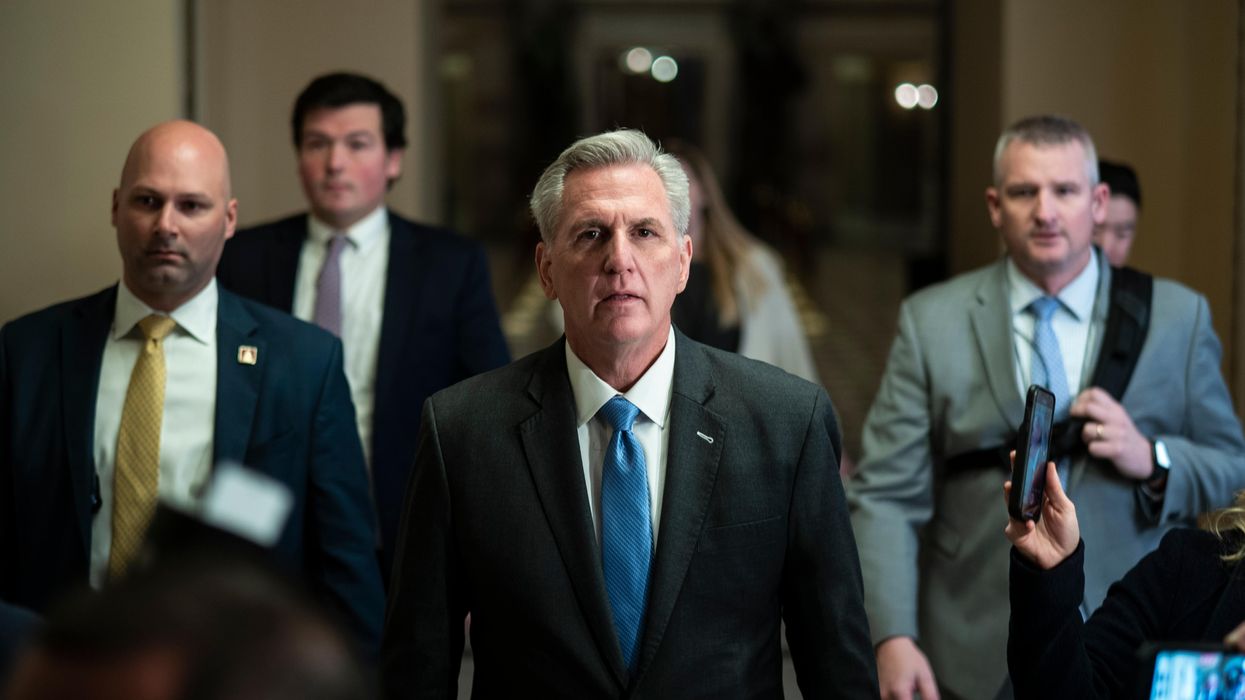 "Democrats were elected on the promise that they would defend Social Security against Republican attacks. Now is the moment of the truth."
A coalition of progressive advocacy groups on Monday launched a campaign urging every member of Congress to pledge to "never vote to cut Social Security or Medicare under any circumstances," an effort that comes as House Republicans are weighing attacks on the two programs as part of their sweeping austerity spree.

Led by Social Security Works and More Perfect Union, the new campaign highlights the massive stakes of the ongoing showdown over the U.S. debt ceiling, which House Republicans have said they will refuse to raise unless congressional Democrats and the Biden White House agree to major federal spending cuts—including damaging changes to Social Security and Medicare.
"To be clear, the debt ceiling legislation is not about new spending; it's about paying our bills," the progressive groups said Monday. "Failure to raise the debt limit will not only wreck the nation's economy; it will wreck the economy of the whole world."
In a launch video for their campaign, the progressive coalition includes footage of Republican lawmakers expressing support for raising the retirement age—a move that would cut Social Security spending across the board—and falsely blaming "entitlements" for the ballooning national debt as Congress hurtles toward another round of debt ceiling brinkmanship.

"Democrats were elected on the promise that they would defend Social Security against Republican attacks," said Alex Lawson, the executive director of Social Security Works. "Now is the moment of the truth. Democrats must refuse to cut Social Security. And they must refuse to create a mechanism—such as a closed-door commission—to cut Social Security down the road."
The campaign was launched ahead of President Joe Biden's planned Wednesday meeting with House Speaker Kevin McCarthy (R-Calif.), who has joined the far-right flank of his caucus in pushing for federal spending cuts as a condition for raising the borrowing limit.
In a Sunday appearance on "Face the Nation," McCarthy suggested that he won't insist on cuts to Social Security or Medicare in talks with the president, saying, "Let's take those off the table."
But the Republican leader went on to say that while Biden has expressed opposition to including Social Security or Medicare changes in any debt ceiling legislation, "we've got to make sure we strengthen those." When pressed, McCarthy declined to elaborate on what he meant by "strengthen."
In response to McCarthy's comments, White House spokesperson Andrew Bates said that McCarthy's "slip—and his evasiveness after—is the latest giveaway that House Republicans have been telling the truth over the last year as they reiterate time and again that they want to cut Medicare and Social Security."
"For years, congressional Republicans have advocated for slashing earned benefits using Washington code words like 'strengthen,' when their policies would privatize Medicare and Social Security, raise the retirement age, or cut benefits," Bates added. "It's like saying, 'You're not being laid off—we just want to make a change.' House Republicans refuse to raise revenue from the wealthy, but insist they will 'strengthen' earned benefits programs. You do the math. They have—they just won't show you."
While many congressional Democrats have publicly said they would join the White House in opposing any proposed cuts to Social Security and Medicare, at least one lawmaker—Sen. Joe Manchin (D-W.Va.)—has floated the possibility of cutting a deal with the GOP on the programs, an idea adamantly rejected by the progressive groups behind the new pressure campaign.
"It is critical for the Democrats to stay united and stand their ground against this latest effort to gut Social Security and Medicare," said Faiz Shakir, executive editor at More Perfect Union.
On their new website, the progressive groups will keep a running tally of the lawmakers who have taken the pledge to oppose Social Security and Medicare cuts, as well as those who are "equivocating" or outright "refusing" to make the promise.
"The only way that Democrats can win this game of chicken is if they stay united and do not blink," the groups said. "Standing with the overwhelming majority of the American people against all cuts to Social Security and Medicare should be the easiest promise any politician can make, so let's make them promise."
News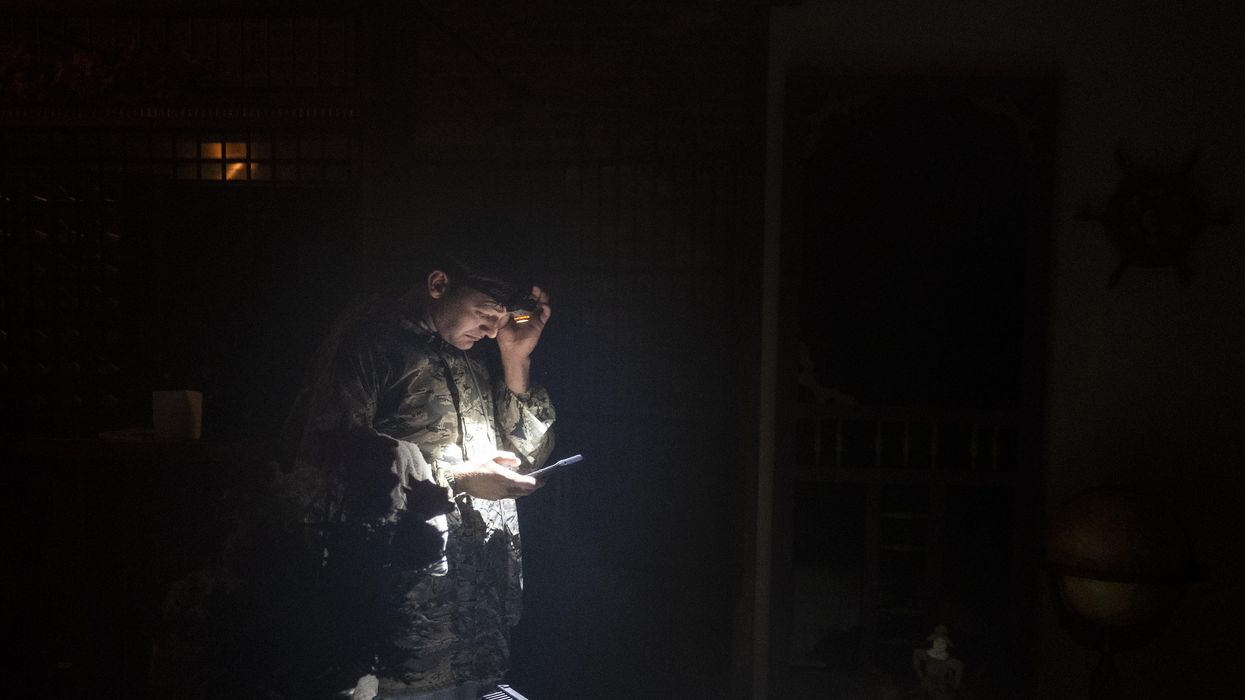 "The utility industry's custom of shutting off power punishes people for being poor," said the authors of a new report.
Energy justice campaigners on Monday called for "a permanent ban" on energy shutoffs by utilities as they released a report showing that major power companies have shut off millions of struggling customers' electricity and heat due to missed payments—while raking in record profits and spending billions of dollars on executive compensation, shareholder dividends, and stock buybacks.
"The utility industry's custom of shutting off power punishes people for being poor," reads a new report by the Center for Biological Diversity (CBD), the Energy and Policy Institute, and BailoutWatch. "This barbaric practice—and related punitive measures, like resale of debt to predatory private companies—must end."
The authors of the report, titled Powerless in the United States, analyzed shutoff data from 30 states between January and October 2022, finding that utilities cut power to households more than 1.5 million times. Based on the rate of shutoffs recorded, 4.2 million households suffered utility shutoffs across the country in the first 10 months of 2022.
Combined with data gathered in the groups' earlier energy justice reports, they found "a staggering 5.7 million electricity shutoffs against U.S. households from January 2020 through October 2022."

\u201cNEW RELEASE: Utilities shutoff power to families over 5.7 million times since 2020 while raking in billions. #NoShutoffs\nRead our new report @CenterforBioDiv @EnergyandPolicy @bailoutwatchorg: https://t.co/oS4Rc5cZ28\u201d

— Jean Su \u8607\u5b89\u541b (@Jean Su \u8607\u5b89\u541b) 1675088291
The vast majority of shutoffs between 2020 and 2022 were perpetrated by just a dozen companies, the groups said, including NextEra Energy Inc., Duke Energy Corporation, Exelon Corporation, FirstEnergy Corporation, and Ameren Corporation.
The 12 "Hall of Shame corporations," as the report calls them, were on average less profitable than other utilities profiled in the report, but were still "prone to rewarding executives with lavish pay." They were behind 37% of the dividends paid out to shareholders and 32% of disclosed CEO pay between 2019 and 2021.
They collectively paid their top 70 executives $1.2 billion—about $5.9 million per executive each year.
On average the 12 worst-offending companies spent about $4 billion on dividends each, but the customer debt they were owed by households struggling to pay accounted for about 1% of that amount.
"These 12 companies could have forgiven all 4.9 million documented shutoffs 90 times over using their dividends from 2020 through the third quarter of 2022."
"These 12 companies could have forgiven all 4.9 million documented shutoffs 90 times over using their dividends from 2020 through the third quarter of 2022," reads the report.
Selah Goodson Bell, an energy justice campaigner with CBD who co-authored the study, toldThe Guardian that the research shows how "a small scrape of the amount of money that utilities are shelling out to shareholders... could really change lives in millions of households."
FirstEnergy, which serves customers in Maryland, Pennsylvania, and Ohio, shut off power nearly 240,000 times between 2020 and October 2022, punishing households for their inability to pay bills totaling about $25 million. Meanwhile, the company was able to afford spending $2.3 billion on dividends for its shareholders.
Similarly, Duke Energy cut power more than 600,000 times over that period. Customers owed them about $63 million, while shareholders were lavished with $8.3 billion.
As utility companies have enjoyed record profits, rising fossil fuel prices have driven inflation and have resulted in higher heating and electricity bills as household budgets have been stretched thin. Extreme weather like the winter storm that plunged millions of Texans into darkness in 2021 and the deadly heat wave in the Pacific Northwest that same year could also increase "energy insecurity among poor households and communities of color, which are 'less able to prepare for, respond to, and recover
from disaster events,'" the report reads.
"Heating a house with fossil gas this winter is expected to cost 66% more than it did two years ago," reads the report. "Electricity prices have also risen approximately 12% compared to 2020. The average family could pay more than $1,200 to heat their home this winter—$175 more than last winter and $300 more than the 2020 winter."
As households continue to struggle to afford necessities, utilities' punitive shutoffs and rewards for executives and investors show no sign of slowing down, according to the report. Researchers found a 29% increase in power disconnections and a 76% rise in gas shutoffs between January and October 2022, compared to the same period in 2021.
To address the shutoffs crisis, said the authors, the U.S. Energy Information Administration and Congress could require reporting on utility disconnections, while Congress "should vastly increase" funding for energy assistance programs for low-income households. Addressing the "underlying conditions"—reliance on fossil fuels for energy—and phasing out the use of oil, gas, and coal is also key to stopping punitive shutoffs.
Congress must also "enact a nationwide ban on utility shutoffs and other punitive collection practices for unpaid household utility bills for households meeting poverty criteria," said the authors, expanding on pandemic-era legislation.
"Access to electricity is a basic human right," reads the analysis. "People rely on electricity for water, physical safety, food security, medical care, and telecommunications. When these essentials are taken away, the harm spreads like ripples across a pond."

"The preventable practice of disconnections keeps millions of Americans in poverty and narrows their avenues of escape," the authors added. "By giving utility companies the power to penalize poverty, we license them to perpetuate it."

News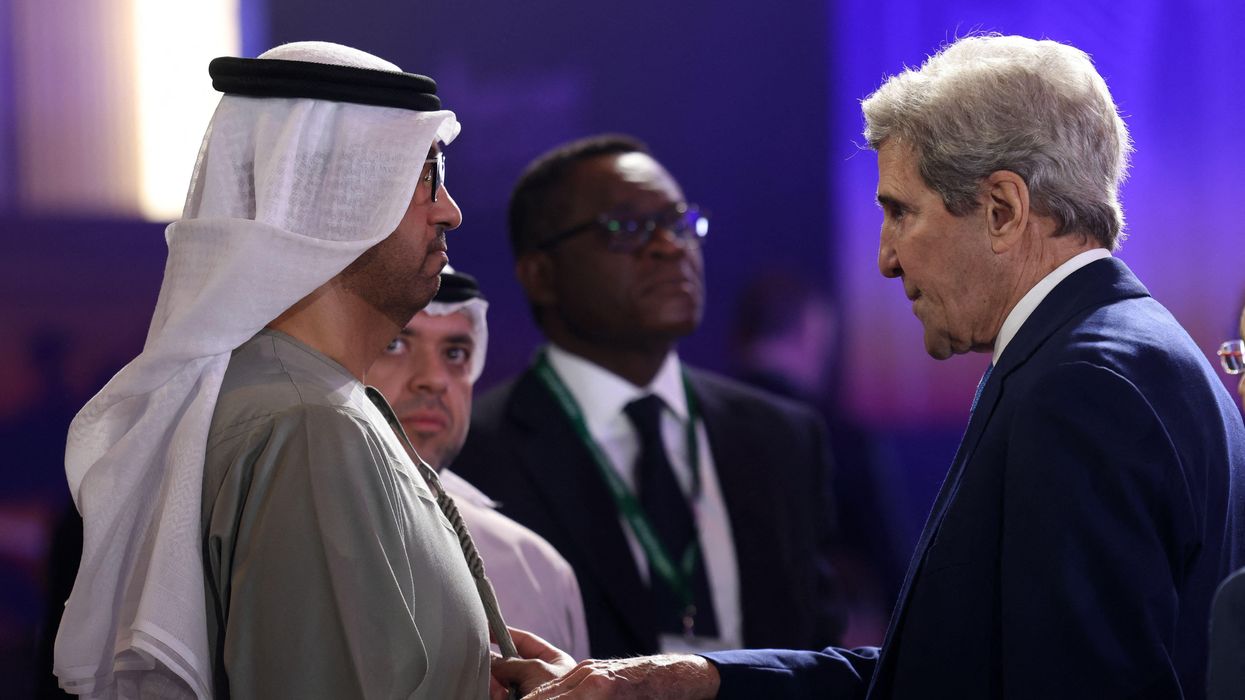 Allowing Sultan al-Jaber, head of the Abu Dhabi National Oil Company, to preside over the next U.N. climate conference "risks undermining the very essence of what is trying to be accomplished."
More than two dozen members of Congress have called on top U.S. climate diplomat John Kerry to push the United Arab Emirates to replace Sultan Ahmed al-Jaber, head of the Abu Dhabi National Oil Company, as president-designate of the United Nations COP28 meeting set to begin this November.
In a Friday letter to Kerry, 27 U.S. lawmakers wrote that "the decision to name the chief executive of one of the world's largest oil and gas companies as president of the next U.N. Climate Change Conference risks jeopardizing climate progress."
The U.A.E.'s move earlier this month to appoint al-Jaber as leader of the upcoming round of international climate negotiations has been widely condemned. So too has Kerry's celebration of the pick as "a terrific choice."
Led by Rep. Jared Huffman (D-Calif.) and Sen. Sheldon Whitehouse (D-R.I.), the lawmakers wrote: "To help ensure that COP28 is a serious and productive climate summit, we believe the United States should urge the United Arab Emirates to name a different lead for COP28 or, at a minimum, seek assurances that it will promote an ambitious COP28 aligned with the 1.5°C limit and Intergovernmental Panel on Climate Change (IPCC) findings and take concrete steps to demonstrate domestic and regional leadership toward this end."
"Having a fossil fuel champion in charge of the world's most important climate negotiations would be like having the CEO of a cigarette conglomerate in charge of global tobacco policy."
Like the 26 annual U.N. climate gatherings that preceded it, COP27 ended last November with no commitment to a swift and just global phase-out of oil, gas, and coal. Despite scientists' repeated warnings that expanding fossil fuel production will intensify the deadly impacts of the climate emergency, hundreds of corporations—including several based in the U.S. and the U.A.E.—are planning to ramp up planet-heating pollution in the years ahead.
Progressive critics have connected the dots between policymakers' ongoing failure to directly confront the fossil fuel industry—whose drive to maximize short-term profits is putting the future of humanity at risk—and Big Oil's corrupting influence at U.N. climate talks. While climate justice activists were heavily policed throughout the resort city of Sharm El-Sheikh, Egypt during COP27, more than 630 fossil fuel lobbyists were granted access to the meeting.
In their letter to Kerry, members of Congress argued that allowing al-Jaber to preside over debates about the scale and pace of decarbonization threatens to exacerbate this untenable situation, leading to further delays in needed climate action.
"The appointment of an oil company executive to head COP28 poses a risk to the negotiation process as well as the whole conference itself," wrote the lawmakers. "Having a fossil fuel champion in charge of the world's most important climate negotiations would be like having the CEO of a cigarette conglomerate in charge of global tobacco policy. It risks undermining the very essence of what is trying to be accomplished."
"Future COPs should require any participating company to submit an audited corporate political influencing statement that discloses climate-related lobbying, campaign contributions, and funding of trade associations and organizations active on energy and climate issues," they continued.
"COPs should not provide a stage for greenwashing," the members of Congress added. "They should be convenings for serious climate actors and actions. Such commonsense reforms to help restore public faith in the COP process will obviously be impossible with an oil company executive at the helm."
Signatories include Sens. Ed Markey (D-Mass.), Jeff Merkley (D-Ore.), Bernie Sanders (I-Vt.), and Elizabeth Warren (D-Mass.), as well as Democratic Reps. Jamaal Bowman (N.Y.), Raúl Grijalva (Ariz.), Barbara Lee (Calif.), Ilhan Omar (Minn.), Jan Schakowsky (Ill.), Rashida Tlaib (Mich.), and Bonnie Watson Coleman (N.J.).
The lawmakers' letter to Kerry came one day after a global network of more than 450 climate justice organizations wrote in a letter to U.N. Secretary-General António Guterres that "no COP overseen by a fossil fuel executive can be seen as legitimate."
News
SUPPORT OUR WORK.
We are independent, non-profit, advertising-free and 100%
reader supported.