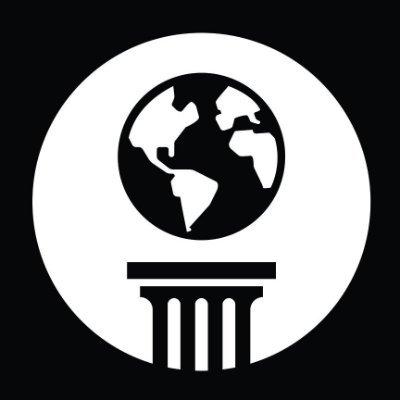 For Immediate Release
Contact:
Email:,info@earthjustice.org
EPA Moves To Gut Agricultural Worker Protection Standards
WASHINGTON
Today, the Environmental Protection Agency announced that it will revise crucial protections for more than two million farm workers and pesticide applicators by the federal Agricultural Worker Protection Standard (WPS) and the Certification of Pesticide Applicators (CPA) rule.
The WPS establishes a minimum age of 18 for workers who mix, load, and apply pesticides; increases the frequency of worker safety training from once every five years to every year; improves the content and quality of worker safety trainings; and provides anti-retaliation protections and the right of a farm worker to request pesticide-application information via a designated representative.
The EPA also announced the reconsideration of the minimum age requirements established by the Certification of Pesticide Applicators (CPA) rule, which sets training and certification requirements for Restricted Use Pesticides (RUPs), the most toxic chemicals in the market. There are roughly half a million child farm workers in the United States.
The following statement is from Andrea Delgado, Earthjustice legislative director:
"Nearly two decades ago, EPA recognized that the outdated Agricultural Worker Protection Standard, or WPS, failed to protect farm workers from pesticide exposure and poisoning. After hearing from the children, women, and men that grow and harvest our food, EPA revised the WPS to provide farm workers with basic federal protections that workers in other industrial sectors already enjoy. The Certification of Pesticide Applicators rule affects pesticide applications in agricultural, commercial and residential settings, which affects us all.
"The workers who are most exposed to and apply a range of toxic pesticides deserve the strongest protections. Gutting the basic safeguards provided by these two rules will deny farm workers the right to access pesticide information via a farm worker representative and put children at risk of pesticide misuse, injury, illness, and death. Whether it's in Congress or in the courtroom, we'll defend these crucial protections every step of the way."
Earthjustice is a non-profit public interest law firm dedicated to protecting the magnificent places, natural resources, and wildlife of this earth, and to defending the right of all people to a healthy environment. We bring about far-reaching change by enforcing and strengthening environmental laws on behalf of hundreds of organizations, coalitions and communities.
800-584-6460
LATEST NEWS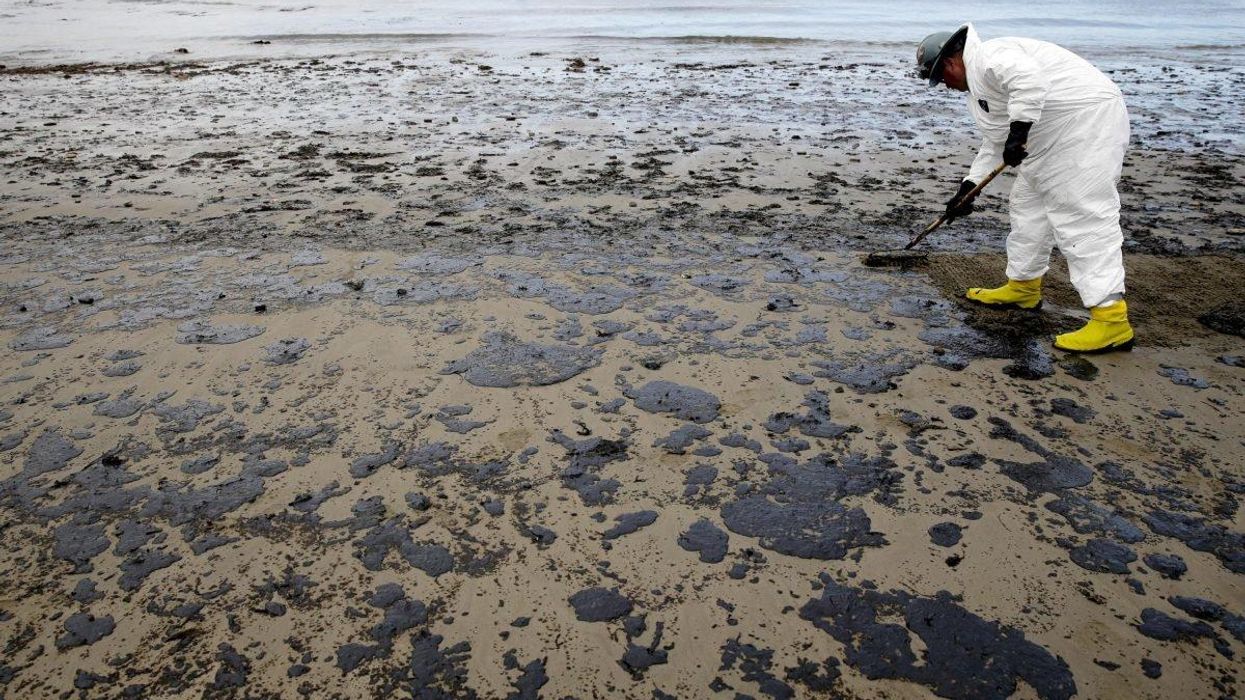 "It's time for Exxon to accept that the community won't support drilling and transporting oil in their backyard," said one advocate.
Public health and environmental advocates in Santa Barbara County, California on Wednesday hailed a district court ruling one advocate said placed "the safety of our communities, climate, and coastlines first," as oil giant ExxonMobil's proposal to drive oil tankers down coastal highways was struck down.
Judge Dolly M. Gee in the U.S. District Court for the Central District of California upheld the county's 2022 rejection of the company's proposal. Last year the county cited the harm that a potential oil spill would do to biodiversity, water safety, and cultural resources when it refused to allow Exxon to truck oil.
The company sued the county, and late last year a federal judge granted a motion by the Center for Biological Diversity and the Environmental Defense Center (EDC), which aimed to intervene in the case on behalf of Indigenous tribes and environmental groups.

The outcome of the case on Wednesday, prohibiting the company from transporting millions of gallons of oil per week, will keep Exxon from moving towards resuming operations on offshore platforms and at a former processing facility, said EDC.
"ExxonMobil's plan to restart its offshore platforms and truck millions of gallons per week through Santa Barbara County is reckless, dangerous, and totally unwelcome by this community," said Linda Krop, chief counsel of group. "Recent oil tanker truck accidents and offshore oil spills show just how dangerous this plan is."
The company aimed to truck the oil on coastal Highway 101 and Route 166, sparking fears of a disaster like the Refugio State Beach oil spill of 2015, which sent more than 100,000 gallons of crude oil into a ravine and ultimately the Pacific Ocean. The spill created a 10-square-mile oil slick that injured and killed wildlife including otters, humpback whales, and brown pelicans, and led to the closure of Exxon's offshore drilling operations.
Gee's ruling was handed down two years after another oil spill near Huntington Beach, which caused oil to seep into a marsh area that is home to more than 80 bird species.
"I'm relieved the judge agreed it was reasonable to deny Exxon's dangerous trucking project. Trucking oil through Santa Barbara County is so obviously risky for the people, wildlife, and coastline," said Liz Jones, an attorney at CBD. "It's time for Exxon to accept that the community won't support drilling and transporting oil in their backyard."
Oil truck accidents are already a problem in California, with 258 trucking incidents reported from 2015-21 along Exxon's proposed route. Eight accidents that have taken place since 2007 have been deadly, killing six people and causing numerous injuries, fires, road closures, and oil spills.

"The next accident is a matter of 'when,' not 'if,' based on oil companies' terrible track record in Santa Barbara County," said Jones. "The costs of oil spills are too high to risk, and this decision is a well-deserved win for the community, ocean life, and ecosystems."
In 2021, CBD posted a map on social media showing the critical habitats—supporting steelhead trout, sea otters, salamanders, and other wildlife—that lie close to the company's proposed trucking route.
"It's incredible that this project would even be considered," said Michael Lyons, board president of Get Out Oil! "Each tanker truck and its full load of oil is essentially a ticking time bomb that threatens the lives of those on the highways and our environment."
With the district court ruling, said Lyons, "an oil spill catastrophe has been prevented."
News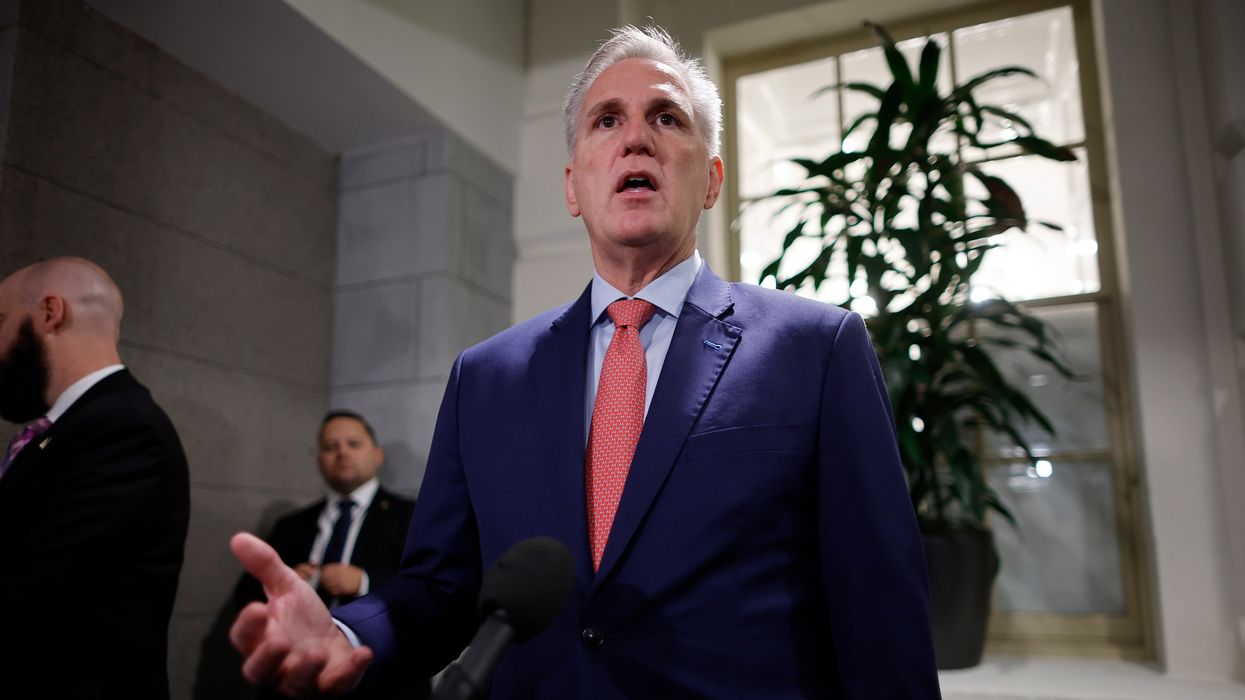 "In the House, Republicans have tried everything but bipartisanship, and every path they've pursued to date will inevitably lead to a shutdown," said Senate Majority Leader Chuck Schumer.
Republican U.S. House Speaker Kevin McCarthy on Wednesday said he will not call a vote on the bipartisan stopgap funding bill hashed out in the Senate in a bid to avert a looming government shutdown—a move slammed as "insane" by the Congressional Progressive Caucus chair.
Rep. Bob Good (R-Va.) told reporters at a media briefing that McCarthy (Calif.) informed members of the House GOP conference during a closed-door meeting that he won't allow a vote on the continuing resolution (CR) senators agreed to on Tuesday evening.
Good said the CR would be "dead on arrival" in the lower chamber and that "there's no way the House would pass that bill." Many Republicans—especially the party's hard-right wing—are vehemently opposed to the measure and have threatened to oust McCarthy from the speakership if he works with Democrats on a deal.
Instead, House Republicans on Tuesday voted to open debate on a package of appropriations bills for the departments of Defense, Homeland Security, State, and Agriculture. These are but four of the 12 measures that lawmakers must approve in order to fully fund the federal government. Democratic critics have slammed the GOP for pursuing severe spending cuts that would impact everything from education programs to food and housing aid for low-income families to disaster relief funding.
While President Joe Biden has accused McCarthy of reneging on a deal to raise the debt ceiling in exchange for maintaining current government spending levels, the speaker is pressing for a new meeting with the president to underscore Republican demands to include increased border security in any agreement.
Criticism of McCarthy's refusal to hold a vote on the CR came from both sides of the aisle and both chambers of Congress.
"Senate Democrats and Senate Republicans agreed yesterday to move forward on a bipartisan CR that will keep the government open," Senate Majority Leader Chuck Schumer (D-N.Y.) said in response to McCarthy's decision. "In the House, Republicans have tried everything but bipartisanship, and every path they've pursued to date will inevitably lead to a shutdown."
Congressional Progressive Caucus Chair Pramila Jayapal (D-Wash.) wrote on social media: "This is insane. The Senate passed a funding bill that would avert a government shutdown and give the House more time to pass appropriations bills, but Speaker McCarthy won't even consider it."
"Let us vote, Kevin," she added.
Senate Minority Leader Mitch McConnell (R-Ky.) said on the chamber floor that "a vote against a standard short-term funding measure is a vote against paying over $1 billion in salary for Border Patrol and [Immigration and Customs Enforcement] agents working to track down lethal fentanyl and tame our open borders."
If McCarthy maintains his opposition to the Senate CR, a House majority made up of both Democratic and GOP representatives could come together for a discharge petition to force a vote—though Republicans who did so would likely face accusations of betrayal from their own party.
The U.S. is just four days from its 15th government shutdown since 1980. A shutdown would suspend key federal programs, affecting millions of Americans—especially seniors, children, veterans, and working families. Federal employees would be furloughed or, in the case of workers deemed essential like air traffic controllers, forced to work without pay.
Appearing on MSNBC on Tuesday, Sen. John Fetterman (D-Pa.) told Joy Reid that "there's not one single senator" who wants a shutdown, but "on their side in the House, this is petty chaos by diminished men."
"The last time they did this kind of thing, you know, it resulted in another credit downgrade," Fetterman added. "If they want to be this stupid to do this again, they're going to pay in '24."
News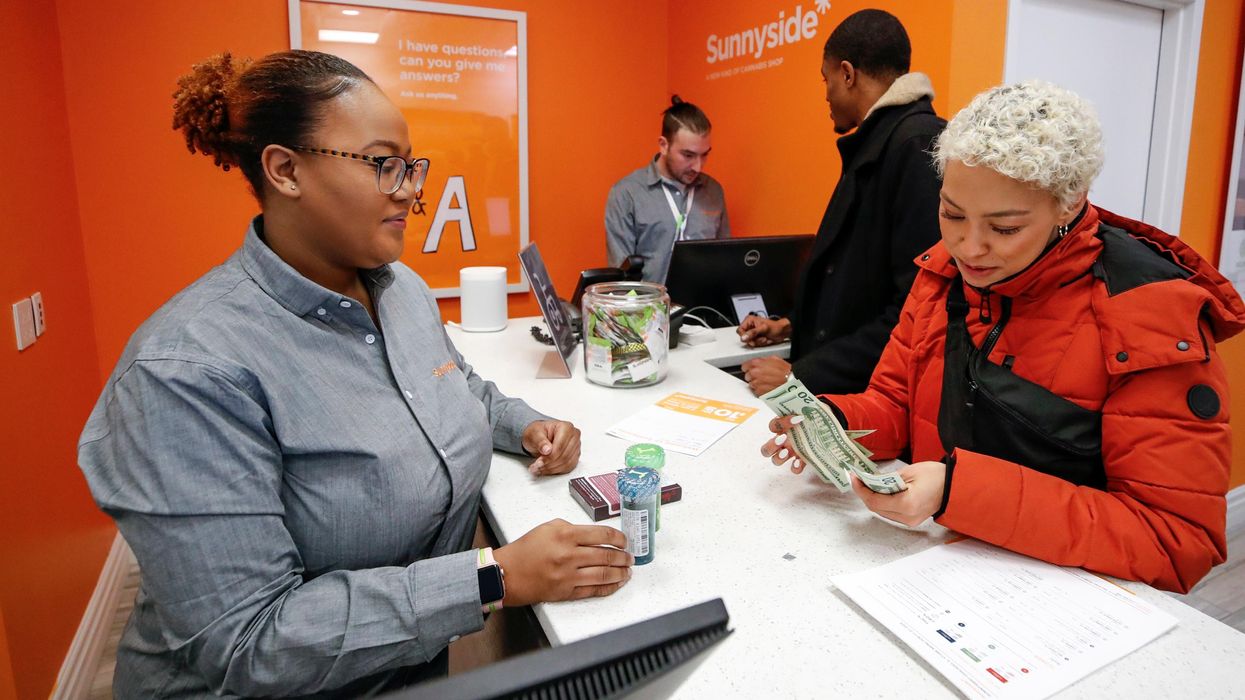 "We've got momentum on our side," said Sen. Jeff Merkley. "Let's get this done to protect our legal cannabis businesses!"
The U.S. Senate Banking Committee on Wednesday brought major federal marijuana banking legislation closer to becoming law than ever, approving a bipartisan bill that advocates say is essential to the safety of legal recreational and medical marijuana businesses across the United States.
The committee voted 14-9 in favor of passing the Secure and Fair Enforcement Regulation (SAFER) Banking Act, which would legally protect banks and credit unions that provide services to cannabis operations and prohibit federal regulators from ordering financial institutions to close a business' account based on "reputational risk."
An earlier version of the bill passed in the U.S. House numerous times but was never advanced in the Senate under either Democratic or Republican control.
"We've got momentum on our side to finally pass the SAFER Banking Act," said Sen. Jeff Merkley (D-Ore.), who is sponsoring the legislation along with Senate Majority Leader Chuck Schumer (D-N.Y.) and Sens. Steve Daines (R-Mont.), Cynthia Lummis (R-Wyo.), and Kyrsten Sinema (I-Ariz.). "Let's get this done to protect our legal cannabis businesses!"
Although 39 states have passed laws legalizing the sale of marijuana for recreational or medical use, advocates say dispensaries are put at risk by a lack of federal protections for financial institutions that might otherwise work with them.
Only 12% of all U.S. banks and 5% of credit unions provide banking services to marijuana-related businesses, according to the U.S. Department of Treasury.
As Common Dreams reported, Mastercard announced in July that it would no longer offer services in the cannabis industry because marijuana is still criminalized at the federal level—even though annual national sales in the sector are projected to reach $57 billion by 2030 in states where cannabis is currently legalized.
NORML, which has advocated for marijuana decriminalization since 1970, noted on Wednesday that more than 70% of cannabis businesses report that a "lack of access to banking or investment capital" is their top challenge.

Without access to banking services, businesses are forced to make sales only in cash, which Merkley said is "an open invitation to robberies, muggings, money laundering, and organized crime."

"Forcing legal businesses to operate in all-cash is dangerous for our communities," said the senator.
NORML political director Morgan Fox called the newly advanced legislation "an improved version of the SAFE Banking Act."
"It allows state-licensed cannabis businesses to more easily access financial services, such as opening a simple bank account, and it provides entrepreneurs with greater access to lending and other services that are available to other legal businesses," said Fox.
Schumer called the passage of the bill out of the committee "a huge step," and said he is also working to include amendments to expunge people's marijuana-related criminal offenses in the final bill.
"Now is the time," said the senator.

News
Independent, nonprofit journalism needs your help.
Please Pitch In
Today!