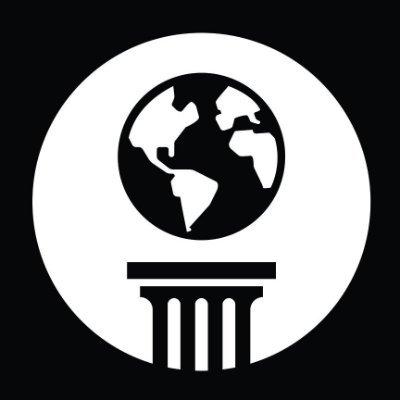 For Immediate Release
Contact:
David Guest, Earthjustice, (850) 228-3337
Manley Fuller, Florida Wildlife Federation, (850) 567-7129
Frank Jackalone, Sierra Club, (727) 824-8813, ext. 302
Lisa Rinaman, St Johns Riverkeeper, (904) 509-3260
Andrew McElwaine, Conservancy of Southwest Florida, (239) 403-4210
Floridians Stand Up for Clean Water at EPA Meetings in Tampa
Urge the EPA to stay strong and enforce the Clean Water Act
WASHINGTON
Concerned Floridians told the U.S. Environmental Protection Agency today that the continued slime outbreaks in the state's public waterways are harming Florida's tourism business, contaminating drinking water, killing wildlife, and repeatedly threatening public health. They joined together in a public demonstration and urged the EPA to stay strong and enforce the Clean Water Act, despite pressure from polluting industries.
Protesters gathered at the Tampa Hotel, where the EPA is holding the first of two public information meetings (January 17 from 1-7 pm and January 18 from 9 am-1 pm).
"EPA officials say they are prepared to withdraw their proposed strong rules and transfer Clean Water Act authority to Florida DEP. That would be disastrous," said Frank Jackalone, Sierra Club's Florida staff director.
"Governor Scott and DEP Secretary Vinyard are neither willing nor able to stop the flow of manure, sewage, and fertilizer into Florida's springs, lakes, rivers and bays. They are crippling clean water enforcement and doing the dirty work of polluters. Theirs is the reign of red tides and green slime," Jackalone said.
"The joke that DEP stands for 'Don't Expect Protection' has never been more true," said Earthjustice attorney David Guest.
Gov. Rick Scott's administration is firing experienced DEP staffers and replacing them with people who come from polluting industries. Records show that enforcement cases against environmental lawbreakers have plummeted at the DEP.
"This is a critical time for us to get a handle on the sewage, manure and fertilizer pollution that's causing these repeated algae outbreaks which devastate rivers like the St. Johns," said St. Johns Riverkeeper Lisa Rinaman. "The St. Johns River is at the center of the northeast Florida economy. Green slime and massive piles of dead fish along the banks hurt us all. We want EPA to stand strong and do its job enforcing the Clean Water Act."
Andrew McElwaine, President of the Conservancy of Southwest Florida, noted that Sarasota County had to remove 4.5 tons of rotting fish from its public beaches due to red tide, which is worsened by this pollution. In addition, Sanibel Island had to cancel a youth fishing tournament, green slimy algae keeps shutting down a drinking water plant for 30,000 people, and the state has banned shell fishing in some areas.
"We were encouraged in November when the EPA announced it is setting enforceable, numeric limits on the amount of pollutants allowed in our waters," McElwaine said. "The EPA's number limits apply to about 85 percent of Florida waters. Unfortunately, the EPA allowed Florida to impose ineffective state rules for 15 percent of streams, canals and estuaries."
"Now EPA is signaling that it is might withdraw its proposed rules for 85 percent of Florida's waters and transfer that authority to the DEP," McElwaine said. "That's the wrong way to go."
"We need EPA's enforceable numbers for 100 percent of the state's waters," said Earthjustice attorney Guest. "We've seen that the Scott administration is far more interested in coddling polluter lobbyists than it is in cleaning up our public waterways. We know that polluted water is a job killer for everyone who relies on the tourism industry here in Florida--and that's pretty much all of us."
Florida Wildlife Federation President Fuller added: "The DEP rules are ineffective, convoluted and never result in enforcement. Meanwhile, pollution of Florida's waterways continues to worsen."
The EPA began working to set pollution limits for Florida in 2009--part of a settlement in a 2008 Clean Water Act suit filed by Earthjustice in the Northern District of Florida on behalf of the Florida Wildlife Federation, the Conservancy of Southwest Florida, the Environmental Confederation of Southwest Florida, St. John's Riverkeeper, and the Sierra Club. The suit challenged the decade-long delay by the state and federal governments in setting limits for the pollution.
The public supports the EPA pollution limits. In response to a call for action, more than 40,000 citizens wrote the White House in 2012, urging the Obama administration to stand firm on imposing effective federal standards for Florida waters.
Earthjustice is a non-profit public interest law firm dedicated to protecting the magnificent places, natural resources, and wildlife of this earth, and to defending the right of all people to a healthy environment. We bring about far-reaching change by enforcing and strengthening environmental laws on behalf of hundreds of organizations, coalitions and communities.
800-584-6460
LATEST NEWS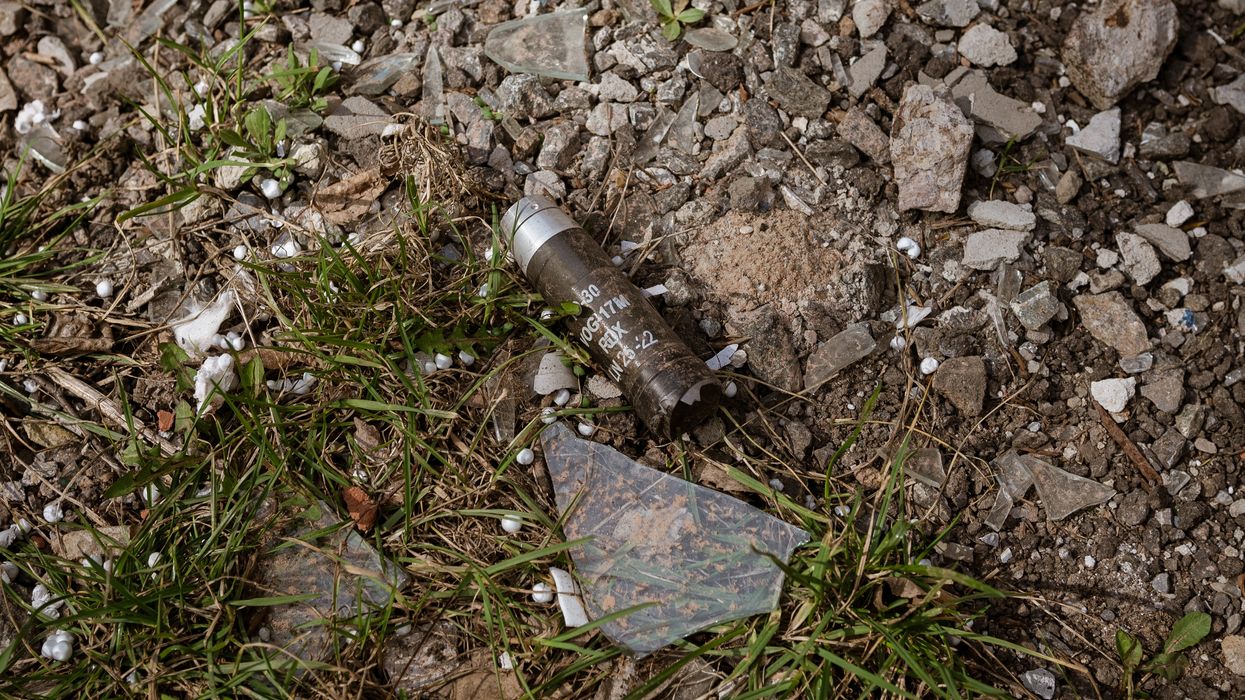 "The legacy of cluster bombs is misery, death, and expensive cleanup after generations of use," said Rep. Betty McCollum. "These weapons should be eliminated from our stockpiles."
The U.S. House of Representatives on Wednesday rejected a bipartisan amendment to the 2024 military spending bill that would have prohibited the transfer of cluster munitions—which are banned under a treaty ratified by more than 100 nations but not the United States—to any country.
The House voted 160-269 on the amendment to next year's National Defense Authorization Act co-sponsored by Reps. Sarah Jacobs (D-Calif.), Matt Gaetz (R-Fl.), Ilhan Omar (D-Minn.), Pramila Jayapal (D-Wash.), and Jim McGovern (D-Mass.). Seventy-five Democrats voted for the measure, while 137 voted "no"; 85 GOP lawmakers approved the amendment while 132 opposed it.
The vote took place less than a week after U.S. President Joe Biden said the United States would send more cluster munitions to Ukraine.
"Many of us have this idea of American exceptionalism, that America is set apart from the rest of the world. Well, that's certainly true when it comes to cluster munitions and not in the way that we want," Jacobs said on the House floor before Wednesday's vote.
"America is an outlier. We are one of the few countries that hasn't become party to the Convention on Cluster Munitions, and that is a grave mistake," she asserted, referring to a landmark 2008 treaty, to which 112 nations are parties.
Jacobs continued:

These weapons maim and kill indiscriminately. In 2021, the Landmine and Cluster Munition Monitor found that over 97% of casualties from cluster bomb remnants were civilians, and two-thirds of those were children. That's because these bomblets are small, colorful, and interesting shapes, so to children they look like toys. So when kids find these unexploded bomblets stuck in trees, or in the water, or simply on the ground and try to pick them up and play with them, they could lose a limb or their life in the blink of an eye.... These weapons are unpredictable, and the human cost is far too high to justify.
Since the end of the Vietnam War half a century ago, unexploded cluster munitions have killed approximately 20,000 civilians in Laos, where the U.S. dropped more bombs than all sides in World War II combined. The U.S. rained as many as 270 million cluster bombs on Laos, and less than 1% of the unexploded bomblets have been cleared since. They are still killing civilians today.
"These cluster bombs are indiscriminate," Gaetz said on the House floor Wednesday. "They've killed tens of thousands of people... and when this is all done, we'll be right back here on the floor appropriating money to de-mine the cluster bombs that we're now sending, which seems ludicrous to me."
"These cluster bombs are indiscriminate. They've killed tens of thousands of people."
Since Vietnam, the U.S. has used cluster bombs in wars including the 1999 NATO air campaign against Yugoslavia; the 1991 Desert Storm war in Iraq and Kuwait; and in Afghanistan, Iraq, and Yemen during the so-called War on Terror. U.S. cluster munitions have been linked to birth defects, miscarriages, cancers, and other ailments.
Earlier this year, the U.S. began sending artillery-fired cluster munitions to Ukraine. Russian invaders and Ukrainian homeland defenders have both killed and wounded soldiers and civilians with cluster bombs during the war.
"The decision by the Biden administration to transfer cluster munitions to Ukraine in my opinion was unnecessary and a sad mistake," McCollum told her House colleagues Wednesday. "The legacy of U.S. cluster munitions... undermines our moral authority and places the U.S. in a position that directly contradicts 23 of our NATO allies who have joined the Convention on Cluster Munitions."
"The legacy of cluster bombs is misery, death, and expensive cleanup after generations of use," McCollum added. "These weapons should be eliminated from our stockpiles."
"Sending these weapons anywhere makes us complicit in unavoidable civilian harm and creates blowback that undermines our national security."
Last week, Biden informed Ukrainian President Volodymyr Zelenskyy that the United States will provide Kyiv with long-range missiles with cluster munition warheads.
"Let's be clear," Jacobs added. "This isn't about one country, this is not about Ukraine. This is about protecting civilian lives and ensuring our national security all over the world. Because sending these weapons anywhere makes us complicit in unavoidable civilian harm and creates blowback that undermines our national security."
Multiple efforts by lawmakers to ban the export of U.S. cluster munitions have failed to advance. Earlier this year, the GOP-controlled House Rules Committee voted down a resolution proposed by Omar and Jacobs (D-Calif.), while backing another led by Rep. Marjorie Taylor Greene (R-Ga.)—whose controversial sponsorship doomed the proposal.
News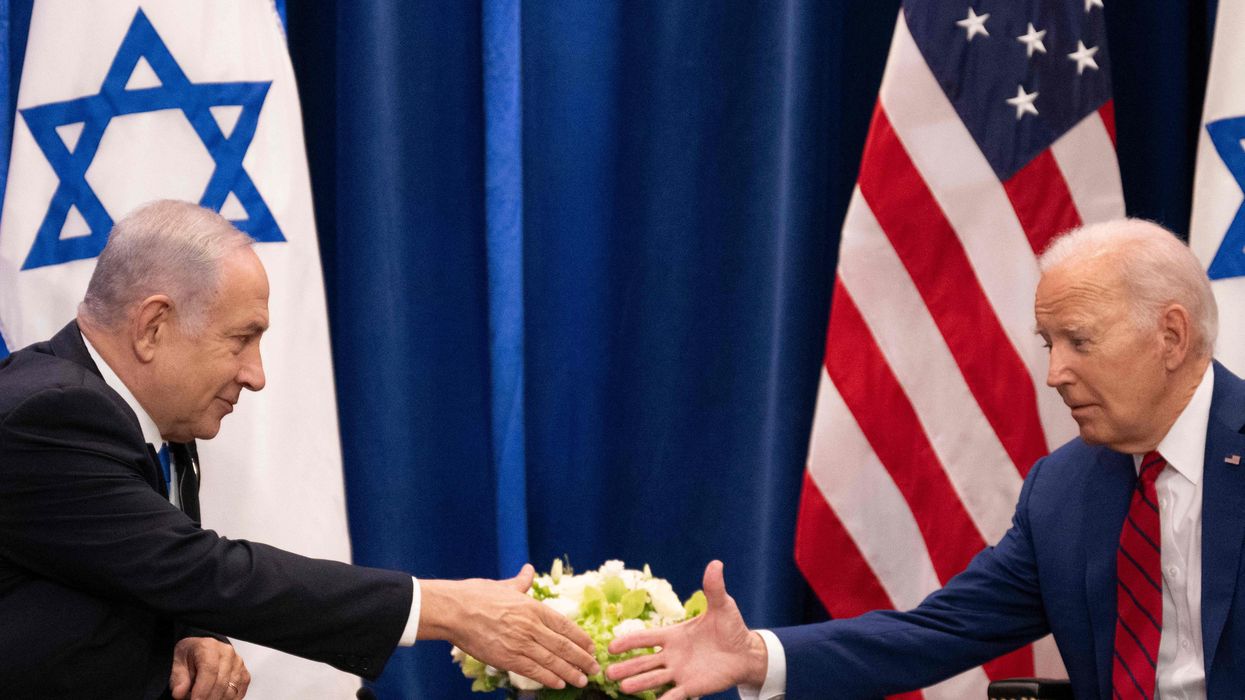 One critic called it "an outrageous endorsement of the Israeli government's systematic discrimination against Palestinian Americans and a reward to the most extremist, racist government in Israel's history."
Human rights advocates on Wednesday forcefully denounced the Biden administration's move to let Israelis apply to travel to the United States without visas, and vice versa, despite charges that Israel's treatment of Palestinian Americans violates the program's legal requirements.
The U.S. departments of Homeland Security and State confirmed that by November 30, "the Electronic System for Travel Authorization (ESTA) will be updated to allow citizens and nationals of Israel to apply to travel to the United States for tourism or business purposes for up to 90 days without first obtaining a U.S. visa."
U.S. Secretary of Homeland Security Alejandro Mayorkas said that the designation of Israel into the Visa Waiver Program (VWP) "represents over a decade of work and coordination," and "is an important recognition of our shared security interests and the close cooperation between our two countries."
While U.S. Secretary of State Antony Blinken added that "this important achievement will enhance freedom of movement for U.S. citizens, including those living in the Palestinian territories or traveling to and from them," rights groups and some American lawmakers have been pushing back against such claims.
U.S. Sens. Chris Van Hollen (D-Md.) and Brian Schatz (D-Hawaii), joined by over a dozen colleagues, wrote in a letter to Blinken earlier this month that according to a memorandum of understanding (MOU) signed in this summer, "Israel is not expected to fully implement one system that all U.S. citizen travelers can use for purposes of visa waiver travel until May 1, 2024, well beyond the September 30, 2023 deadline for meeting program requirements."
"The MOU states that Israel will employ 'an interim process for a U.S. citizen who is a resident of the West Bank.' Such a two-tiered system of entry inherently violates the administration's own standard for reciprocity that 'blue is blue'—meaning 'equal treatment and freedom of travel for all U.S. citizens regardless of national origin, religion, or ethnicity," the senators noted. "We have already learned of a number of U.S. citizen families who flew to Israel to take advantage of visa waiver travel under the new MOU who were denied entry for having Gaza IDs."
Van Hollen and Schatz, along with Sens. Jeff Merkley (D-Ore.), and Peter Welch (D-Vt.), reiterated their concerns in a joint statement Wednesday, saying that "to date, Israel has failed to meet the 'blue is blue' requirement. Adherence to this important American tenet of reciprocity and equal treatment of all U.S. citizens is critical to the integrity of the Visa Waiver Program, and we are deeply concerned with the administration's decision to move forward in violation of that principle."
The Biden administration's highly anticipated announcement follows a related lawsuit filed Tuesday by the American-Arab Anti-Discrimination Committee (ADC), whose director, Abed Ayoub, said Wednesday that "by endorsing a tiered system for U.S. citizens, our government has given its tacit approval to Israel's prejudiced policies and apartheid actions."
Especially faced with what is widely considered Israel's most far-right government in the nation's history—reaffirmed by stunts like Israeli Prime Minister Benjamin Netanyahu presenting a map of "The New Middle East" without Palestine during a speech to the United Nations General Assembly last week—a growing number of rights groups have accused Israel of apartheid.
Adalah Justice Project executive director Sandra Tamari declared Wednesday that "apartheid is not only Israeli policy, it is U.S. policy too."
"Israel's discrimination is especially egregious against Palestinian Americans with ties to Gaza," Tamari stressed, "making reunification of families torn apart by Israel's siege and blockade of Gaza near impossible."
Leaders from Americans for Justice in Palestine Action, American Muslims for Palestine, Council on American Islamic Relations, Jewish Voice for Peace Action (JVP Action), Muslim Public Affairs Council, the Jerusalem Fund for Education and Community Development, and the U.S. Campaign for Palestinian Rights also denounced the Biden administration's designation.
JVP Action executive director Stefanie Fox called it "an outrageous endorsement of the Israeli government's systematic discrimination against Palestinian Americans and a reward to the most extremist, racist government in Israel's history."
"Once again, the U.S. is singling out Israel for special and exceptionalized treatment at the expense of the rights of Palestinian Americans," she added. "Jewish Voice for Peace Action calls for the immediate reversal of this decision."
James Zogby, president of the Arab American Institute, suggested that "by choosing to make this reckless move ahead of the September 30, 2023 end of the federal fiscal year, it is also clear the issue of reciprocity was not the only barrier to Israel's eligibility to enter the VWP."
"Moving to admit them now so that an application would not have to restart under potentially different (and post-Covid) visa refusal rates—an additional requirement of the law—is another sign of the prioritization of politics over our rights," he continued. "With this move, Israel has extended its discriminatory apartheid laws to American citizens with our own government's enthusiastic support."
Democracy in the Arab World Now (DAWN) director of advocacy for Israel/Palestine Adam Shapiro, a plaintiff in ADC's lawsuit, said Wednesday that "the U.S. should halt implementation of the visa waiver for Israel at least until a judge reviews what we believe to be the government's arbitrary and capricious actions that enshrine Israeli apartheid in a U.S. program."
"Separate can never be equal, as was determined decades ago in the fight for civil rights in this country," Shapiro added. "Forty countries participate in the VWP, and none have formal arrangements to discriminate against American citizens; only Israel has demanded and been granted this unconscionable favor by the U.S. government."
News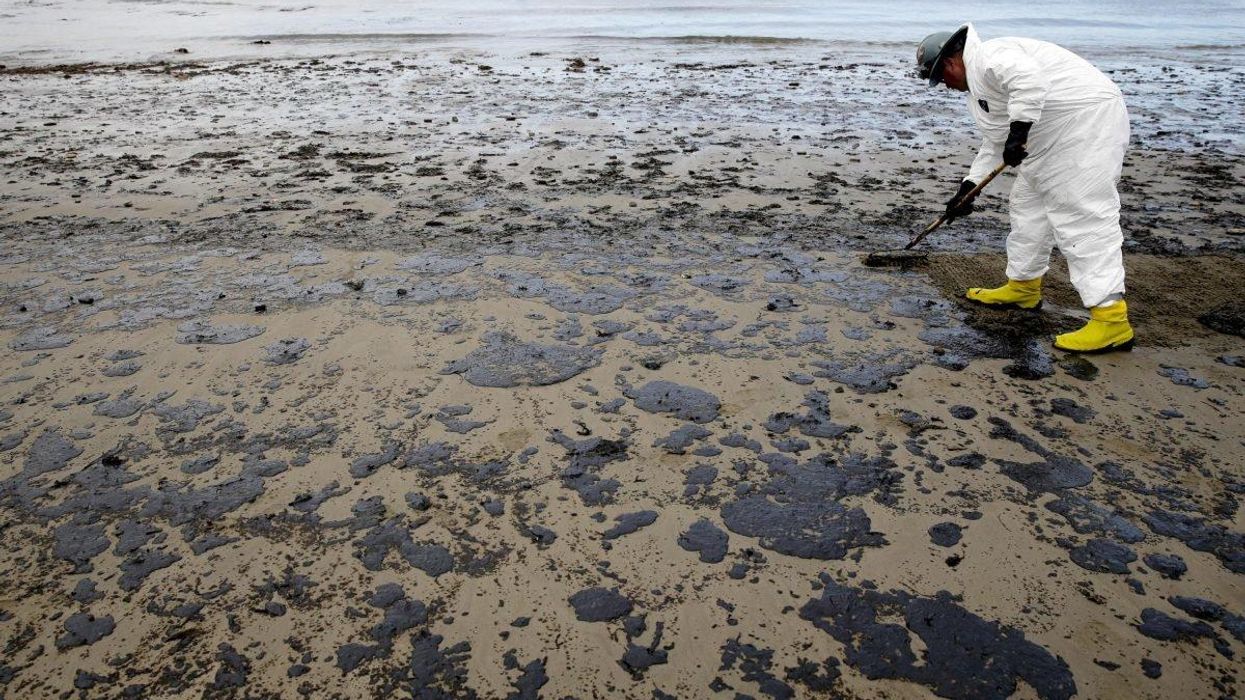 "It's time for Exxon to accept that the community won't support drilling and transporting oil in their backyard," said one advocate.
Public health and environmental advocates in Santa Barbara County, California on Wednesday hailed a district court ruling one advocate said placed "the safety of our communities, climate, and coastlines first," as oil giant ExxonMobil's proposal to drive oil tankers down coastal highways was struck down.
Judge Dolly M. Gee in the U.S. District Court for the Central District of California upheld the county's 2022 rejection of the company's proposal. Last year the county cited the harm that a potential oil spill would do to biodiversity, water safety, and cultural resources when it refused to allow Exxon to truck oil.
The company sued the county, and late last year a federal judge granted a motion by the Center for Biological Diversity and the Environmental Defense Center (EDC), which aimed to intervene in the case on behalf of Indigenous tribes and environmental groups.

The outcome of the case on Wednesday, prohibiting the company from transporting millions of gallons of oil per week, will keep Exxon from moving towards resuming operations on offshore platforms and at a former processing facility, said EDC.
"ExxonMobil's plan to restart its offshore platforms and truck millions of gallons per week through Santa Barbara County is reckless, dangerous, and totally unwelcome by this community," said Linda Krop, chief counsel of group. "Recent oil tanker truck accidents and offshore oil spills show just how dangerous this plan is."
The company aimed to truck the oil on coastal Highway 101 and Route 166, sparking fears of a disaster like the Refugio State Beach oil spill of 2015, which sent more than 100,000 gallons of crude oil into a ravine and ultimately the Pacific Ocean. The spill created a 10-square-mile oil slick that injured and killed wildlife including otters, humpback whales, and brown pelicans, and led to the closure of Exxon's offshore drilling operations.
Gee's ruling was handed down two years after another oil spill near Huntington Beach, which caused oil to seep into a marsh area that is home to more than 80 bird species.
"I'm relieved the judge agreed it was reasonable to deny Exxon's dangerous trucking project. Trucking oil through Santa Barbara County is so obviously risky for the people, wildlife, and coastline," said Liz Jones, an attorney at CBD. "It's time for Exxon to accept that the community won't support drilling and transporting oil in their backyard."
Oil truck accidents are already a problem in California, with 258 trucking incidents reported from 2015-21 along Exxon's proposed route. Eight accidents that have taken place since 2007 have been deadly, killing six people and causing numerous injuries, fires, road closures, and oil spills.

"The next accident is a matter of 'when,' not 'if,' based on oil companies' terrible track record in Santa Barbara County," said Jones. "The costs of oil spills are too high to risk, and this decision is a well-deserved win for the community, ocean life, and ecosystems."
In 2021, CBD posted a map on social media showing the critical habitats—supporting steelhead trout, sea otters, salamanders, and other wildlife—that lie close to the company's proposed trucking route.
"It's incredible that this project would even be considered," said Michael Lyons, board president of Get Out Oil! "Each tanker truck and its full load of oil is essentially a ticking time bomb that threatens the lives of those on the highways and our environment."
With the district court ruling, said Lyons, "an oil spill catastrophe has been prevented."
News
Independent, nonprofit journalism needs your help.
Please Pitch In
Today!