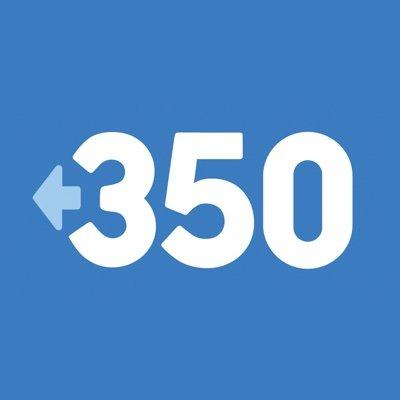 For Immediate Release
Contact:
Lindsay Meiman,Senior U.S. Communications Specialist,lindsay@350.org,us-comms@350.org,+1 347 460 9082,New York, USA
Hundreds Protest Keystone XL on Capitol Hill
Hundreds Protest Keystone XL on Capitol Hill Referees "Blow the Whistle" on Big Oil's Corruption of Congress
WASHINGTON
At a protest on Capitol Hill this afternoon, hundreds of people dressed as referees called "foul" on members of Congress for supporting the Keystone XL pipeline while taking millions of dollars in campaign contributions from the fossil fuel industry. The protest was the first of many similar actions across the country as reformers go on the offensive against Big Oil and its political allies in Congress who have given billions in handouts to fossil fuel companies while slowing down progress on the nation's transition to 100 percent renewable energy.
"People's chief demand today was that Congress stop giving the fossil fuel industry gifts in the form of billions in useless subsidies just so politicians can cash in the favor for campaign contributions," said 350.org founder Bill McKibben, who has led protests against the Keystone XL pipeline. "We're really hopeful that the President will echo that call in his State of the Union address tonight."
At the rally this afternoon, Sen. Bernie Sanders (I-VT) pledged to introduce legislation to end fossil fuel subsidies. The exact amount of subsidies the coal, oil and gas industries receive each year are difficult to calculate, estimates range from $4 billion to $41 billion annually. (1)
"The most profitable corporations in the world do not need subsidies from the American people," said Sen. Sanders. "We need to end Big Oil subsidies and tax breaks, and I'm going to introduce legislation to do it."
Grassroots environmental campaigners hope to make politicians' ties to dirty energy money and the subsequent billions of dollars in taxpayer funded subsidies the industry receives each year a key campaign issue in 2012.
"Young people are not taking on record student loan debt only to graduate into a world in which corporations are buying our politicians, polluting our planet, and sealing our climate's fate," said Maura Cowley, Executive Director of the Energy Action Coalition, the largest youth clean energy coalition in the country. "We can do better, and we demand that our representatives pick us over their Big Oil backers."
At Tuesday's protest, hundreds of people dressed in referee outfits blew whistles, threw penalty flags, and held placards with slogans like: "Penalty, Big Oil for Obstructing Democracy." The rally was organized by 350.org, Center for Biological Diversity, Chesapeake Climate Action Network, Energy Action Coalition, Greenpeace, Natural Resources Defense Council, Oil Change International, and Sierra Club.
The referees also called out individual members of Congress for their ties to dirty energy money. According to public records compiled by Oil Change International, members of Congress who support the Keystone XL pipeline have received $41 million in contributions from the fossil fuel industry. (2)
"Congress has been flagged for 'holding' because it continues to hold our country hostage to the interests of Big Oil and the 1 percent," said Steve Kretzmann, Executive Director of Oil Change International. "The penalty is loss of legitimacy and the trust of the American people."
According to McKibben, 350.org has already received reports of more activists across the country purchasing referee shirts and whistles.
"This just may be the start of something," he said.
###
NOTES:
1. Reference: https://priceofoil.org/fossil-fuel-subsidies/
2. Reference: https://priceofoil.org/2011/12/14/gas-oil-party-passes-keystone-xl-poison...
The Top 10 recipients of fossil fuel contributions during their time in Congress are: Senator John Cornyn (R-TX) $2,069,035, Rep. Joe Barton (R-TX) $1,914,183, Senator Mitch McConnell (R-KY) $1,527,858, Rep. Steve Pearce (R-NM) $1,375,641, Senator Roy Blunt (R-MO) $1,336,955, Senator James Inhofe (R-OK) $1,287,950, Speaker of the House John Boehner (R-OH) $1,244,080, Senator David Vitter (R-LA) $1,201,274, Senator Richard Burr (R-MO) $1,117,535, Senator Marry Landrieu (R-LA) $1,104,322.
Reference: https://dirtyenergymoney.com/overview.php?type=politician
350 is building a future that's just, prosperous, equitable and safe from the effects of the climate crisis. We're an international movement of ordinary people working to end the age of fossil fuels and build a world of community-led renewable energy for all.
LATEST NEWS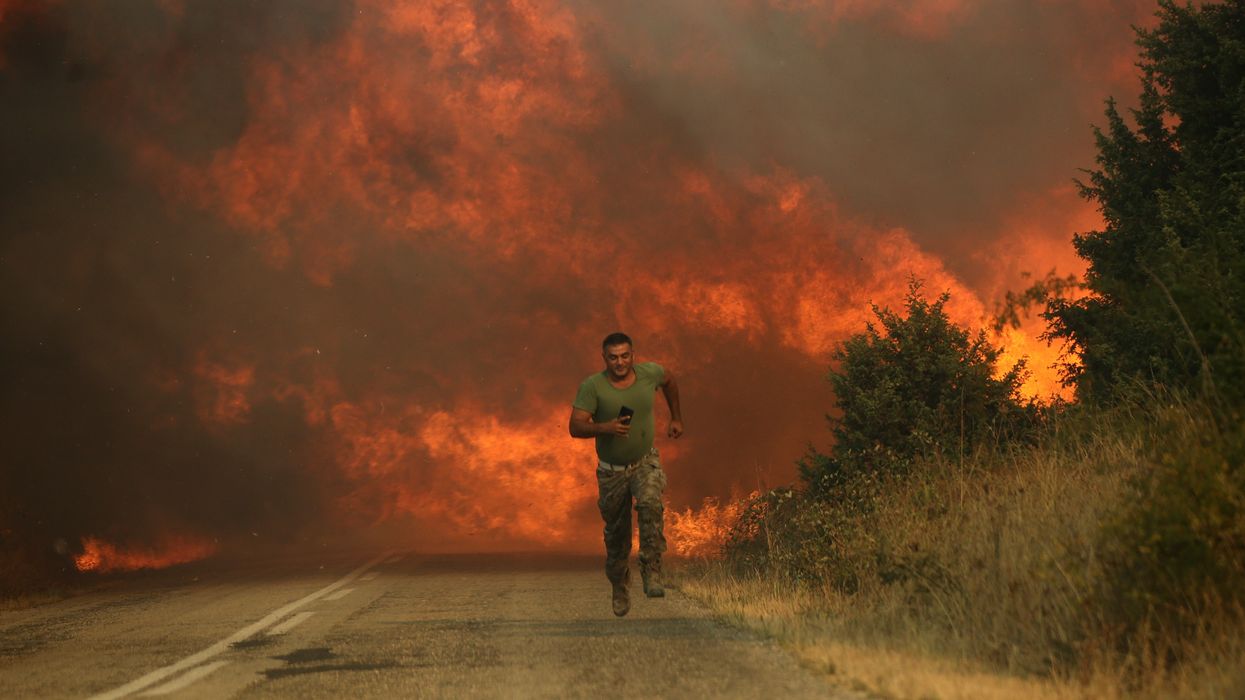 "Breaking heat records has become the norm in 2023," said one scientist. "Global warming continues because we have not stopped burning fossil fuels. It is that simple."
Climate scientists across the world have been alarmed over the past three months by fast-spreading wildfires, prolonged and deadly heatwaves, and numerous shattered heat records across the northern hemisphere both in the oceans and on land—and data released Tuesday confirmed that the past three months have been the hottest summer on record, driven by humans' continued emission of heat-trapping gases and compounded by El Niño.
The Copernicus Climate Change Service (C3S), the European Union's climate agency, found that the global average temperature during June, July, and August reached 16.77°C (62.18°F), which was 0.66°C or 1.18°F above the 1991-2020 average.
The previous temperature record was set in 2019 and was 0.29°C (0.5°F) lower than this year's high.
Last month was the hottest August on record "by a large margin," said the World Meteorological Organization, with the average temperature 1.5°C higher than the preindustrial average.
United Nations Secretary-General António Guterres said Wednesday the world is experiencing the consequences of "our fossil fuel addiction," which "scientists have long warned" would be unleashed if humans continue extracting oil and gas instead of rapidly shifting to renewable energy sources.

"Our planet has just endured a season of simmering—the hottest summer on record. Climate breakdown has begun," said Guterres.
"In the southern hemisphere Antarctic sea ice extent was literally off the charts, and the global sea surface temperature was once again at a new record. It is worth noting that this is happening BEFORE we see the full warming impact of the El Niño event."
C3S released the data as the Eastern United States experienced a "dangerous heatwave," with cities including New York and Washington, D.C. announcing heat advisories.
As the World Weather Attribution (WWA) said earlier this summer, the extreme heat felt across North America and Europe in July—the hottest month ever on record, followed by August—would have been "virtually impossible" without planetary heating and the climate crisis.
Scientists at the WWA also found that the hot, dry conditions that allowed wildfires to spread rapidly in Eastern Canada were made twice as likely by the climate emergency, and independent scientists at Climate Central determined that the current heat forecast in the United Kingdom—with temperatures over 33°C or 91°F expected in London on Saturday—was made five times more likely.

Friederike Otto, a senior lecturer on climate change and the environment at Imperial College London, toldThe Guardian that "breaking heat records has become the norm in 2023."
"Global warming continues because we have not stopped burning fossil fuels," said Otto. "It is that simple."
Scientists last observed a powerful El Niño warming event, which is marked by very high temperatures in the Pacific Ocean near the equator, in 2016, which currently holds the record for the hottest January-August period, followed by this year.
El Niño is still developing this year, and experts have warned that next summer could see even more intense heatwaves and wildfires as the effects of the warming phenomenon are typically observed the year after it develops.
"The northern hemisphere just had a summer of extremes—with repeated heatwaves fueling devastating wildfires, harming health, disrupting daily lives, and wreaking a lasting toll on the environment," said Petteri Taalas, secretary-general of the WMO. "In the southern hemisphere Antarctic sea ice extent was literally off the charts, and the global sea surface temperature was once again at a new record. It is worth noting that this is happening BEFORE we see the full warming impact of the El Niño event."
Mark Maslin, professor of earth system science at University College London, told The Guardian that the news from C3S "is a wake-up call to international leaders that we must rapidly reduce carbon emissions now."

"Let us hope this message hits home at COP28... this December and action actually happens," Maslin said.
Advocates have raised alarm about the appointment of Sultan Ahmed Al Jaber, CEO of the United Arab Emirates' Abu Dhabi National Oil Company, to lead the United Nations Climate Change Conference, also known as COP28, later this year.
"Surging temperatures demand a surge in action," said Guterres. "Leaders must turn up the heat now for climate solutions. We can still avoid the worst of climate chaos—and we don't have a moment to lose."
News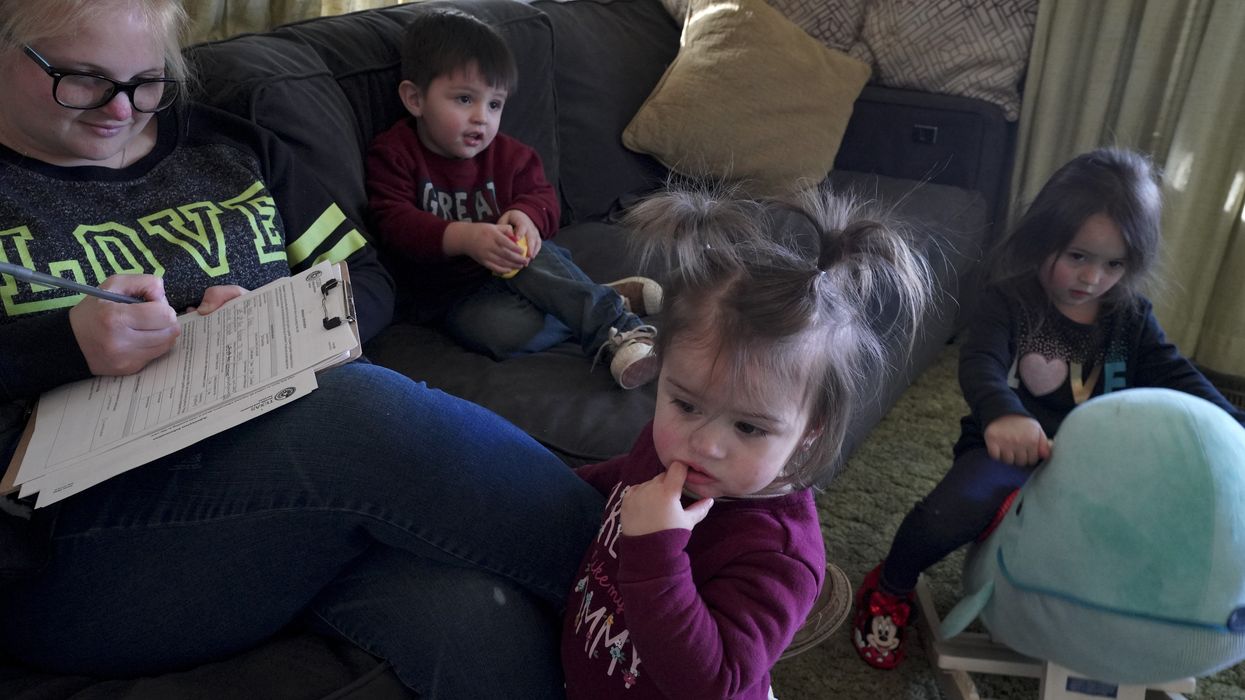 "We need to make sure that childcare doesn't just fall over a cliff," said Sen. Elizabeth Warren.
The United States is barreling headlong toward a childcare disaster as House Republicans threaten to shut down the federal government, casting doubt on the prospects of a last-minute agreement to approve additional childcare funding before emergency allotments expire at the end of September.
Progressive lawmakers, advocates, and childcare providers have been sounding the alarm for months, warning that the nation's already deeply flawed and difficult-to-access childcare system will be thrown into further chaos if funding approved during the coronavirus pandemic is allowed to lapse without any additional investments.
In a June report, The Century Foundation estimated that more than 70,000 childcare programs across the U.S. will likely be forced to shut down without an infusion of funding. As a result, around 3.2 million kids could lose their childcare slots and states could lose nearly $11 billion in economic activity per year, the think tank found.
Separately, Sens. Bernie Sanders (I-Vt.) and Patty Murray (D-Wash.) released an analysis in May indicating that childcare funding approved under the American Rescue Plan kept hundreds of thousands of childcare providers afloat during the pandemic and prevented roughly a million childcare workers from losing their jobs.
Murray said at the time that inaction from Congress would "likely force providers to lay off staff or shut down, force parents to leave work when they lose their childcare, and take a wrecking ball to our economic recovery."
Despite such warnings, the divided Congress took no action on childcare before departing for their August recess, leaving lawmakers with less than a month to approve new funding and keep the doors of tens of thousands of childcare facilities open.
But there appears to be little urgency on the part of many lawmakers or the Biden White House, which did not include childcare money in its supplemental funding request for a potential short-term deal to keep the government open.
A week before the White House sent its request to Congress, a group of Democratic lawmakers implored the Biden administration to support an annual childcare investment of at least $16 billion per year.
"We need to make sure that childcare doesn't just fall over a cliff," Sen. Elizabeth Warren (D-Mass.) said in an interview last month.

A large faction of House Republicans, meanwhile, has signaled that it is willing to force a government shutdown in an effort to secure steep cuts to federal spending and other far-right agenda items. In recent weeks, GOP appropriators have proposed major cuts to education programs, environmental spending, and more.
"I am fighting alongside House Democrats to avoid a childcare cliff on September 30th when emergency federal funding is set to expire," Rep. Jennifer McClellan (D-Va.) wrote in a social media post on Tuesday. "Meanwhile, House Republicans propose $750 million in funding cuts to Head Start."
As Politicoreported last week, Republican lawmakers "have questioned how the [emergency childcare] cash was spent and expressed skepticism that more is needed." During a spring hearing, the outlet noted, Sen. Bill Cassidy (R-La.) accused Democrats of "promoting additional federal dollars under the guise of crisis."
But childcare providers across the U.S. have been speaking out for months, demanding urgent action from lawmakers as emergency funding runs dry.
In May, more than 650 U.S. childcare providers closed their doors for a day to highlight the sector's worsening crises, including woefully inadequate resources.
"I would invite anyone, especially our elected officials who are choosing not to fund the true cost of care, to come work at a childcare center for just a couple weeks while trying to pay all of your bills," Evelan Fountain, an early childhood educator at Family Circle Academy in Philadelphia, said at the time. "It's impossible."
Chabeli Carrazana of The 19th Newsreported last week that many U.S. childcare programs are already teetering on the edge of collapse, just barely scraping by thanks in part to emergency federal funding.
"All of those problems remain, but soon the money will be gone," Carrazana wrote. "For centers that have staved off closure, most of the costs will get passed on to parents in the form of tuition hikes in the fall that could push the most vulnerable kids out of care. More than a third of programs serving infants and toddlers expect to raise rates after the funding runs out, according to a May survey of providers."
"Already, the annual cost of childcare exceeds the cost of in-state public university tuition in 34 states, and that cost has been rising at a faster rate than inflation for three decades," she added. "But before widespread closures, services will contract and costs to parents will increase. It's already happening."
News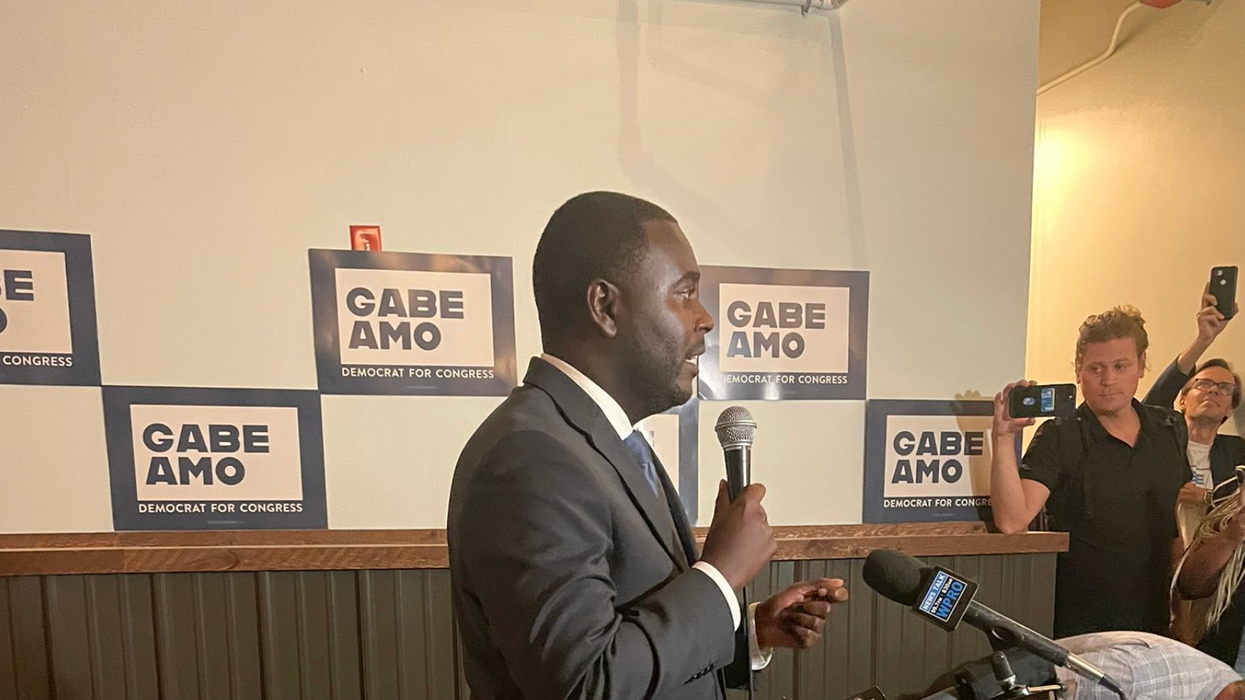 "The inability to convert on a winnable race," wrote one observer, "should alarm national progressive groups."
Former Biden administration official Gabe Amo won the special Democratic primary for an open U.S. House seat in Rhode Island's 1st Congressional District on Tuesday, defeating frontrunner Aaron Regunberg, an ex-state representative who was backed by Sen. Bernie Sanders and Rep. Alexandria Ocasio-Cortez.
Regunberg's loss to Amo, who served as deputy director of the White House Office of Intergovernmental Affairs, was seen as a significant disappointment for progressives in the heavily blue district previously represented by Rep. David Cicilline (D-R.I.), who stepped down earlier this year.
If Amo defeats Republican Gerry Leonard in November, he will be the first Black person to ever represent Rhode Island in Congress.

Cicilline did not endorse in the crowded primary race, but Rep. Rosa DeLauro (D-Conn.)—a friend and political ally of Cicilline—backed Regunberg, as did the Congressional Progressive Caucus PAC, the Working Families Party, Our Revolution, Friends of the Earth Action, and other progressive organizations.
Justice Democrats, whose organizing work has been key to progressive primary victories in recent years, did not get involved in the race as the group struggles to raise money.

Some local left-wing groups, including the Democratic Socialists of America's Providence chapter, opposed Regunberg and criticized Sanders and Ocasio-Cortez for endorsing the Rhode Island Democrat, pointing to the backing his campaign received from a super PAC.
As The American Prospect's Luke Goldstein wrote in a recap of Tuesday's contest, Progress RI's support for Regunberg included "a $5,000 contribution from his mother and $125,000 from his father-in-law, an executive at a global investment firm."
Amo's fundraising also came under fire.
According to a memo released by the Working Families Party in the final stretch of the campaign, the former Biden administration official's campaign received tens of thousands of dollars from lobbyists working for companies that represent Big Pharma, the parent corporation of Fox News, the oil and gas industry, tobacco companies, and Wall Street.
HuffPost's Daniel Marans noted Tuesday that Amo "got a last-minute assist from former U.S. Rep. Patrick Kennedy, who represented the House seat for 16 years before Cicilline."
After endorsing Amo, Kennedy "aggressively attacked Regunberg in a local television interview," Marans reported, "calling him an 'extreme' ideologue whose support for a smaller defense budget would jeopardize Rhode Island jobs―and even Democrats' hold on the House seat. (Biden carried the seat by 29 percentage points in 2020.)"
But Marans pointed out that "Regunberg would not have been a member of the left-wing 'Squad.'"
"He cited Cicilline as a model of effective progressive governance," Marans explained, "and touted his own work on the passage of state laws ensuring workers paid sick leave, raising the state's tipped minimum wage, creating a commission to study the use of solitary confinement, enacting online voter registration, and encouraging homeowners' adoption of solar panels."
Polling released in the lead-up to Tuesday's race showed that Regunberg was in the lead, but a significant percentage of voters surveyed were undecided in the days ahead of the special election.

Goldstein argued in the Prospect that "the inability to convert on a winnable race... should alarm national progressive groups as they limp into the next election cycle."

News
Independent, nonprofit journalism needs your help.
Please Pitch In
Today!