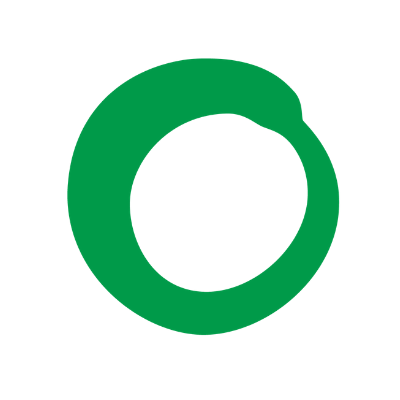 For Immediate Release
June, 04 2009, 06:19am EDT
Contact:
Beatrice Olivastri, CEO, (613) 241-0085x26 or (613) 724-8690 cellular
Jody Lownds, Environmental Justice campaigner (250) 814-4117 cellular
Majority of Provinces Fail on Provision of Environmental Rights
Friends of the Earth Canada releases First Annual Score Card on Environmental Rights
OTTAWA
On the eve of World Environment Day, Friends of the Earth Canada releases its first annual Score Cardof
Environmental Rights available in law to the people of Canada. In the
face of inadequate action by governments to protect our climate, water
and other environmental assets, FOE assessed the rights available to
individuals in Canada to take action to protect the environment.
Friends of the Earth determined that nine out of 13 political
jurisdictions fail to provide adequate environmental rights to
individuals residing in that jurisdiction. FOE analyzed environmental
rights "on the books" of each province and territory and of the federal
government and scored them from "A" for Excellent down to "F" for No
Effort. A grade of "C+" was necessary to achieve a passing grade.
Six of the 13 jurisdictions have unacceptable provisions for the
most basic of environmental rights - that of information and
notification (Alberta, Newfoundland, Northwest Territories, Nova
Scotia, PEI and Saskatchewan). Only five jurisdictions received a
passing score for their public participation rights (Yukon "B", Ontario
"B", and British Columbia, Northwest Territories and Quebec all with
"C+") and only two passed on the requirement for Government Response or
Feedback (Ontario "B" and Canada "C+")
"Here's a prime case where green rhetoric has oversold the reality
of environmental rights for the people of Canada. The inadequacy of
our environmental rights is shocking," says Beatrice Olivastri, CEO,
Friends of the Earth Canada. "Furthermore, we are dismayed to see the
discrepancy between jurisdictions in the environmental rights afforded
Canadians. Every individual in Canada should have equal environmental
rights to do their part to protect the environment."
"This cross-Canada snapshot reveals a surprising absence of
environmental rights measures that should be the building blocks for
democracy," says the report author Jody Lownds, FOE's Environmental
Justice Campaigner. "We want to work with people and groups across
Canada to make sure all individuals in Canada in every province and
territory can access equal environmental rights." In order to do so,
Friends of the Earth has developed a "Straight A" score cardto describe what constitutes a full suite of environmental rights.

Friends of the Earth's First Annual Environmental Rights Score Cardassigns final grades:
- three
jurisdictions are the worst performers - Alberta, Saskatchewan and
Prince Edward Island scored "D" Newfoundland and Labrador hovered
slightly above with "D+"
- four jurisdictions scored failing grades of "C" or "C-" namely British Columbia, Manitoba, New Brunswick and Nova Scotia
- three jurisdictions scored average performances of "C+" Quebec, the Northwest Territories and the federal government.
- The Yukon received the highest score of "B+".
- Ontario received the second highest score of "B".
Friends of the Earth cautions that there is probably an
implementation gap - even when these environmental rights are on the
books, they may not be satisfactorily delivered. "That's what seems to
be happening now," says Jody Lownds. "Even when jurisdictions provide
in law for environmental rights, the existing rights are not always
fully implemented by the governments in charge or perhaps not widely
used by citizens."
As a case in point, there is a seldom used provision under the Canadian Environmental Protection Act, 1999
wherein an individual can request an investigation if they believe
there is a violation of that Act or regulations made under that Act.
Earlier this week, FOE helped Mr. Allan Williams, a Newfoundland
resident, use this provision to request an investigation of alleged
violations by the Government of Newfoundland and Labrador for releases
of PCBs to the environment in excess of regulated limits.
Detailed Report - Standing on Guard: Enviromental Rights in Canada, 2009
Friends of the Earth fights for a more healthy and just world. Together we speak truth to power and expose those who endanger the health of people and the planet for corporate profit. We organize to build long-term political power and campaign to change the rules of our economic and political systems that create injustice and destroy nature.
(202) 783-7400
LATEST NEWS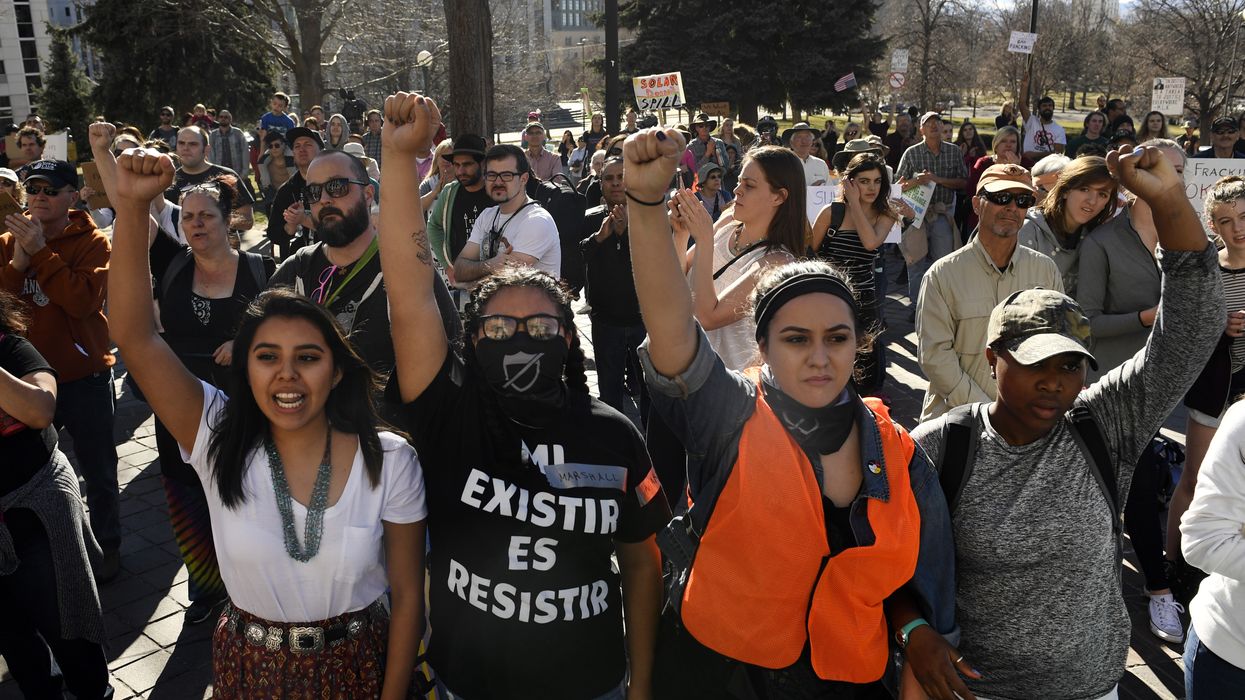 "States should take positive measures to ensure that children are protected from foreseeable premature or unnatural death and threats to their lives," reads the updated document

A group of children in Portugal who are expected to present arguments in a climate case at the European Court of Human Rights next month may have a stronger legal standing following a formal opinion issued Monday by a United Nations committee, which affirms that the climate, biodiversity, and pollution crises present "an urgent and systemic threat to children's rights globally."
After consulting with more than 16,000 children in more than 120 countries, the U.N. Committee on the Rights of the Child updated the 1989 Convention on children's rights to say that there is an urgent need to address the "triple planetary crisis" and to explain "how children's rights under the Convention on the Rights of the Child apply to environmental protection, and confirms that children have a right to a clean, healthy and sustainable environment."
"The right to life is threatened by environmental degradation, including climate change, pollution, and biodiversity loss, which are closely linked to other fundamental challenges impeding the realization of this right, including poverty, inequality, and conflict," reads the document, which was updated after a two-year period of gathering input from children around the world. "States should take positive measures to ensure that children are protected from foreseeable premature or unnatural death and threats to their lives that may be caused by acts and omissions, as well as the activities of business actors, and enjoy their right to life with dignity."
The formal opinion—called General Comment No. 26—and updated document were released four weeks before the Portuguese case is set to go to court, where six children are preparing to argue that the 33 member-states of the European Union have failed to fight the climate crisis and to seek a legally binding decision requiring the countries to make immediate, deeper cuts to their fossil fuel emissions.
At least 19 other cases filed by youths in countries including Brazil, the United States, and Indonesia make similar arguments, and legal analysts said Monday that the updated treaty may help the young people in court.
"This could definitely strengthen their hand because now there's a fully articulated set of guidance that pulls everything together in one place," lawyer Ann Skelton, who chairs the U.N. Committee on the Rights of the Child, told Reuters.
Noam Peleg, a law professor at the University of New South Wales in Australia, wrote at The Conversation that the changes offer "a practical guide to help children" fight their government's continued support of planet-heating fossil fuels and clarifies that governments have an obligation to protect children from the climate emergency as part of their duty to defend human rights.
"The general comment also identifies children as agents in their own lives," said Peleg. "By extension, this means children have a right to participate in the drafting of environmental policies or laws that will affect them."
As Common Dreamsreported last month, climate litigation has emerged in recent years as a key driver of climate justice.

The committee's changes were announced two weeks after a state judge in Montana ruled that the state violated the constitutional rights of 16 young residents by promoting fossil fuel extraction.
"Children worldwide have been leading the fight against climate change; calling on their governments and corporations to take action to protect the planet and their future," said David Boyd, U.N. special rapporteur on human rights and the environment. "With its General Comment No. 26, the Committee on the Rights of the Child not only echoes and amplifies children's voices, but also clearly defines the rights of children in relation to the environment that state parties should respect, protect and fulfill collectively and urgently."
Some young people and advocates who were consulted by the committee had pushed the panel to put the world's children in an even stronger legal position by calling on countries to take action beyond that which is demanded by the 2015 Paris climate agreement, which calls for emissions cuts that would limit planetary heating to 1.5°C above preindustrial temperatures.
Kelly Matheson, deputy director of global climate litigation at Our Children's Trust—which represented the children in the Montana case—toldReuters that the new document represents "such a missed opportunity."
"It's an exercise in incrementalism instead of taking quantum leap forward," Matheson said.
Committee member Philip Jaffé toldReuters that climate leader Greta Thunberg, who at 15 began a protest outside the Swedish Parliament that grew into the global school strike demanding climate action, had called on the panel "to be more vigorous and somewhat bolder."
News
"Mr. Trump, like any defendant will have to make the trial date work, regardless of his schedule," said the judge.
U.S. District Judge Tanya Chutkan on Monday scheduled former President Donald Trump's trial for the federal case stemming from his efforts to overturn the 2020 election and provoke the January 6, 2021 insurrection for March 4, 2024.
Chutkan, whom former President Barack Obama appointed to the U.S. District Court for the District of Columbia, rejected Special Counsel Jack Smith's proposed January 2, 2024 trial date and the Trump legal team's bid to push it until April 2026, after the next presidential election.
"Setting a trial date does not depend and should not depend on a defendant's personal and professional obligations," Chutkan reportedly said in court Monday. "Mr. Trump, like any defendant will have to make the trial date work, regardless of his schedule."
After Trump announced his current presidential campaign last year, U.S. Attorney General Merrick Garland appointed Smith, the special counsel also responsible for the federal case involving the ex-president's handling of classified documents.
Despite four ongoing legal cases for which he faces a total of 91 charges, Trump is leading the crowded field of candidates for the 2024 Republican presidential nomination by a significant margin, according to various polls. The GOP nominee is expected to face Democratic President Joe Biden, who beat Trump in 2020 and is now seeking reelection.

News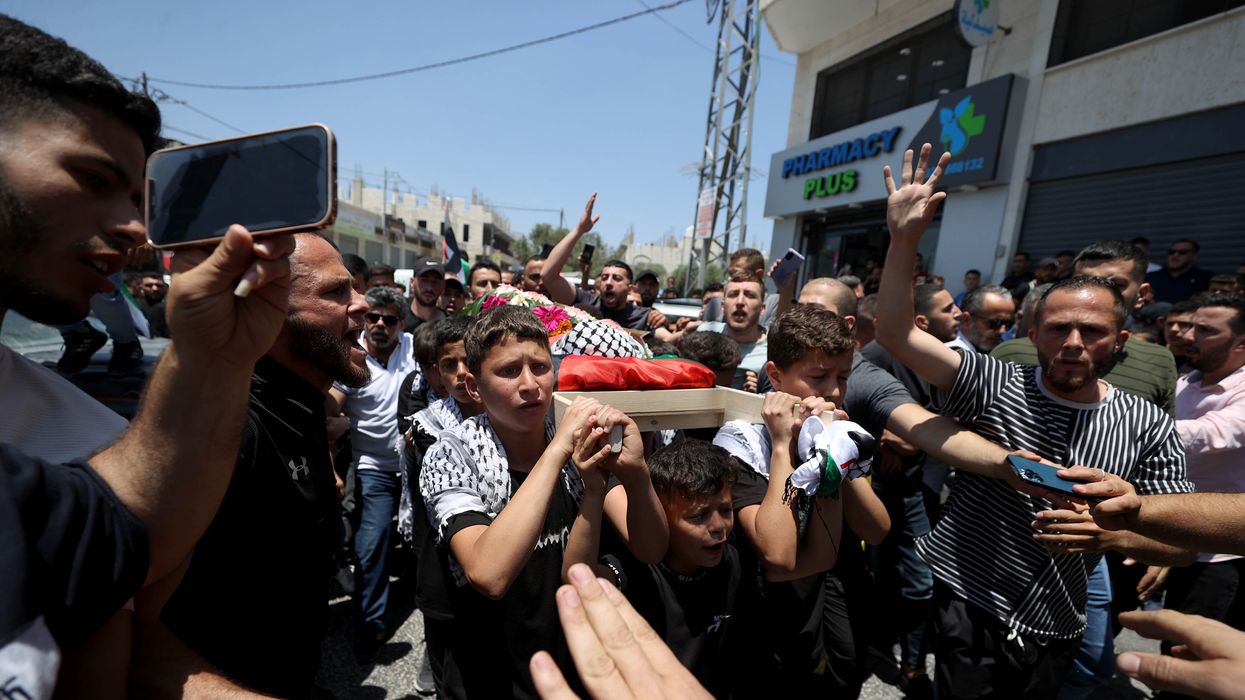 The group called on the U.S. to suspend military aid to Israel until it stops its "grave abuses" against Palestinians.

Mahmoud al-Sadi was walking to high school in the occupied West Bank late last year when he was gunned down by Israeli forces, which did not directly acknowledge—let alone investigate—the fatal shooting.
Al-Sadi was among the dozens of Palestinian children who were killed by Israeli forces in the occupied West Bank in 2022, the deadliest 12-month period for kids in the besieged territory in more than 15 years.
According to a report released Monday by Human Rights Watch (HRW), this year is on track to be just as bad—and possibly even deadlier—for Palestinian children living in the West Bank, where around a third of the population is under the age of 14.
As of last week, HRW found, Israeli forces had killed at least 34 Palestinian kids in the West Bank this year, facing no discernable accountability for the shootings.
HRW's new report focuses specifically on four recent incidents, including the shooting of al-Sadi—who was 17 years old at the time of his death—and the killings of Adam Ayyad (15), Wadea Abu Ramuz (17), and Mohammed al-Sleem (17).
Citing interviews with witnesses, family members, and others, HRW found that in each of the four cases, "Israeli forces shot the children's upper bodies, without... issuing warnings or using common, less-lethal measures such as tear gas, concussion grenades, or rubber-coated bullets."
Ayyad was shot from behind by Israeli forces earlier this year as they raided Deheisheh refugee camp. HRW's report notes that Ayyad was "with a group of boys throwing stones and at least one Molotov cocktail at Israeli forces."
The soldier who fatally shot Ayyad also shot and wounded a 13-year-old child, witnesses told the human rights group, which has characterized Israel's unceasing brutalization and oppression of Palestinians as apartheid.
"Israeli forces are gunning down Palestinian children living under occupation with increasing frequency," Bill Van Esveld, associate children's rights director at Human Rights Watch, said in a statement. "Unless Israel's allies, particularly the United States, pressure Israel to change course, more Palestinian children will be killed."
"Palestinian children live a reality of apartheid and structural violence, where they could be gunned down at any time without any serious prospect of accountability," Van Esveld added. "Israel's allies should confront this ugly reality and create real pressure for accountability."
"Palestinian children live a reality of apartheid and structural violence, where they could be gunned down at any time without any serious prospect of accountability."
Israel's military is operating under the far-right government of Prime Minister Benjamin Netanyahu, whose administration and governing coalition are packed with extremists bent on fully annexing the West Bank and wiping out Palestinian towns.

Israeli forces frequently deny responsibility for fatal shootings of children and other civilians, or claim such killings were an accidental result of a firefight with nearby militants.
In al-Sadi's case, HRW found, "the Israeli military did not address or announce any intention to investigate Mahmoud's killing, but said its forces were conducting arrest raids and exchanged fire with Palestinian fighters. There were no reports that Israeli troops were injured."
"The exchanges of fire occurred when Israeli forces surrounded the family homes of two alleged fighters, and the nearest home was about 320 meters from where Mahmoud was shot," HRW's report states. "A security-camera video, which Human Rights Watch viewed, showed him wearing his school backpack, standing alone, and not holding any weapon or rock, just before he took a step into the street and was shot, his father and the classmate said. The shooting in the distance had stopped and the military was withdrawing when Mahmoud's classmate said he heard a gunshot."
While doing nothing to investigate and pursue accountability for the soldier who killed al-Sadi, the Israeli government "canceled Mahmoud's father's permit to enter Israel, where he worked," HRW noted.
The group observed that Israel "views relatives as aggrieved 'potential avengers' and automatically cancels their work permits as a security measure, harming them through a blanket policy that offers no meaningful individual assessments."
Amid intensifying attacks in the West Bank by Israeli soldiers and settlers, progressive U.S. lawmakers have demanded action from Congress and the Biden administration to ensure American military aid is not enabling Israeli abuses.
Human Rights Watch argued in its report that "foreign governments such as the U.S., which pledged $3.8 billion in military aid to Israel in 2023, should condition assistance on Israel taking concrete and verifiable steps toward ending their serious abuses, including the crimes against humanity of apartheid and persecution and the regular use of lethal force against Palestinians, including children, that violate international standards, and to investigate past abuses."
"It should suspend assistance so long as these grave abuses persist," the group added.
HRW's report also calls on the International Criminal Court to "expedite" its Palestine investigation.

News
We Must Raise $80,000 by September 1st
Please Support Our
Summer Campaign Today!