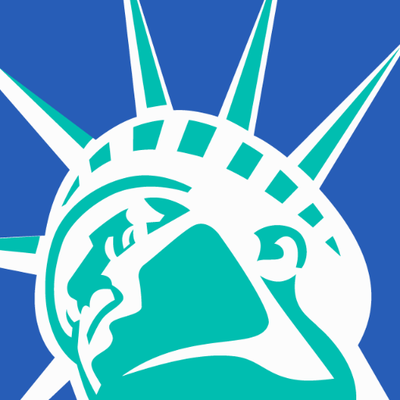 Human-Like A.I. Is Deceptive and Dangerous
Tech companies are developing and deploying artificial intelligence (A.I.) systems that deceptively mimic human behavior to aggressively sell their products and services, dispense dubious medical and mental health advice, and trap people in psychologically dependent, potentially toxic relationships with machines, according to a new report from Public Citizen released today. A.I. that mimics human behavior poses a wide array of unprecedented risks that require immediate action from regulators as well as new laws and regulations, the report found.
"The tech sector is recklessly rolling out A.I. systems masquerading as people that can hijack our attention, exploit our trust, and manipulate our emotions," said Rick Claypool, a researcher for Public Citizen and author of the report. "Already Big Businesses and bad actors can't resist using these fake humans to manipulate consumers. Lawmakers and regulators must step up and confront this threat before it's too late."
Deceptive anthropomorphic design elements highlighted in the report are fooling people into falsely believing A.I. systems possess consciousness, understanding, and sentience. These features range from A.I. using first-person pronouns, such as "I" and "me," to expressions of emotion and opinion, to human-like avatars with faces, limbs, and bodies. Even worse, A.I. can be combined with emerging and frequently undisclosed technologies – such as facial and emotional recognition software – to hypercharge its manipulative and commercial capabilities.
Companies are unleashing anthropomorphic A.I. on audiences of millions or billions of users with little or no testing, oversight, and accountability – including in places no one expects them, like the drive-thru at fast food restaurants, sometimes without any disclosure to customers.
A.I. comes with potentially dangerous built-in advantages that put users at risk. These include an exaggerated sense of its trustworthiness and authoritativeness, its ability to extend user attention and engagement, its collection of sensitive personal information that can be exploited to influence the user, and psychological entangling with users by emulating emotions.
The many studies cited in the report – including marketing, technology, psychological, and legal research – show that when A.I. possesses anthropomorphic traits, it compounds all these advantages, which businesses and bad actors are already exploiting.
These design features can be removed or minimized to discourage users from conflating A.I. systems with living, breathing people. For example, an A.I. chatbot can refer to its system in the third person ("this model") rather than the first person ("I"). Instead, tech companies are deliberately maximizing all of these features to further their business goals and boost profits.
The report concludes with policy recommendations to address the dangers and risks, including:
Banning counterfeit humans in commercial transactions, both online and offline;
Restricting and regulating deceptive anthropomorphizing techniques;
Banning anthropomorphic A.I. from marketing to, targeting, or collecting data on kids;
Banning A.I. from exploiting psychological vulnerabilities and data on users;
Requiring prominent, robust, repeated reminders, disclaimers, and watermarks indicating that consumers are engaging with an A.I. A.I. systems deployed for persuasive purposes should be required to disclose their aims;
Monitoring and reporting of aggregate usage information;
High data security standards;
Rigorous testing to meet strict safety standards;
Special scrutiny and testing for all health-related A.I. systems – especially those intended for use by vulnerable populations, including children, older people, racial and ethnic minorities, psychologically vulnerable individuals, and LGBTQ+ individuals; and
Severe penalties for lawbreakers, including banning them from developing and deploying A.I. systems.
Public Citizen is a nonprofit consumer advocacy organization that champions the public interest in the halls of power. We defend democracy, resist corporate power and work to ensure that government works for the people - not for big corporations. Founded in 1971, we now have 500,000 members and supporters throughout the country.
(202) 588-1000
LATEST NEWS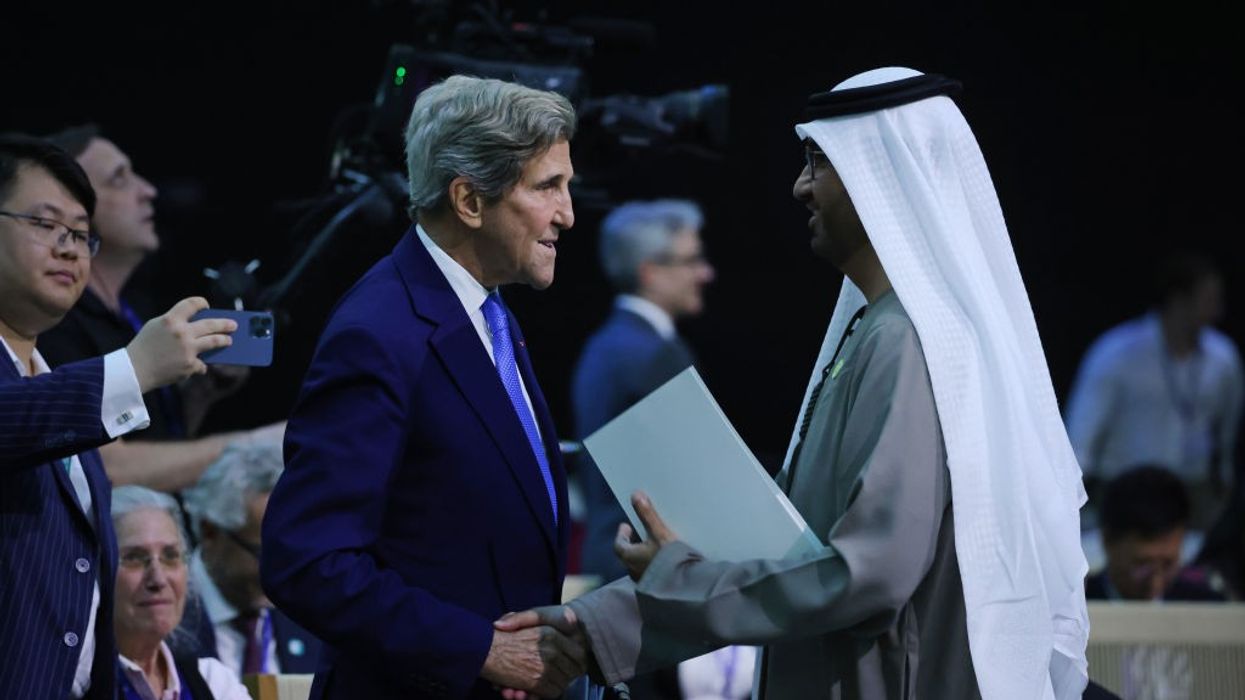 "Voluntary pledges cannot be a substitute for a formal negotiated outcome at COP28 for countries to address the root cause of the climate crisis: fossil fuels."
Hundreds of civil society groups and frontline voices from around the world on Saturday condemned a voluntary pledge heralded by government leaders and fossil fuel giants, calling the "Oil and Gas Decarbonization Charter" unveiled at the COP28 climate talks in Dubai nothing but a cynical industry-backed smokescreen and greenwashing ploy that will allow for the continuation of massive emissions of carbon, methane, and other greenhouse gases.

"The Oil and Gas Decarbonization Accelerator is a dangerous distraction from the COP28 process," warned David Tong, the global industry campaign manager for Oil Change International, in a statement from Dubai. "We need legal agreements, not voluntary pledges. The science is clear: staying under 1.5ºC global warming requires a full, fast, fair, and funded phase-out of fossil fuels, starting now."
Backed by approximately 50 state-run and private oil and gas companies, the stated aims of the pledge, also being referred to as the Decarbonization Accelerator, is to cut upstream emissions of methane to "near-zero" levels and end "routine flaring"—that is, emissions involved with production but not consumption—by 2030 while aiming for a "net-zero operations" target by 2050.
"Voluntary commitments are a dangerous distraction from what is needed at COP28. Oil and gas companies meeting to sign a pledge that only deals with their operational emissions is like a group of arsonists meeting to promise to light fires more efficiently."
What's key, say the Charter's critics, is both the voluntary nature of the scheme and the glaring fact that it does not include 80-90% of the emissions produced by the industry, namely the downstream consumption of their products—the burning of coal, oil, and fracked gas.
An open letter released by 320 groups on Saturday accuses Sultan al-Jaber, president of COP28 and the chief executive of the host nation's national oil company, of missing a "historic opportunity" by allowing the pledge to grandstand as meaningful progress while the planet experiences its hottest year in 125,000 years.
"The COP28 Presidency appears to have been encouraging fossil fuel companies to make yet another set of hollow voluntary pledges, with no accountability mechanism or guarantee the companies will follow through," the letter states. "Releasing another in the long succession of voluntary industry commitments that end up being breached will not make COP28 a success. Voluntary efforts are insufficient, and are a distraction from the task at hand."
By only aiming to reduce "oil and gas operational emissions without sharp reductions in overall fossil fuel production," the groups argue, the Charter "will fail to achieve the cuts in methane emissions necessary to avoid the worst impacts of climate change."
Citing recent findings from the International Energy Agency (IEA) and the Climate and Clear Air Coalition released in October, the letter states that the only way to meet the 1.5ºC target established by the 2015 Paris agreement is to phase out fossil fuels completely—and rapidly.
"Cutting methane pollution from the oil and gas supply chain is an important component of near-term emissions reductions—but it is not enough on its own," the letter states.
Alongside the industry-backed Charter, 118 nations on Saturday also pledged a tripling of renewable energy by 2030, but green groups say that while welcome, this kind of effort means so much less if fossil fuels are not phased out during that same period.
"The future will be powered by solar and wind, but it won't happen fast enough unless governments regulate fossil fuels out of the way," said Kaisa Kosonen, leading Greenpeace International's COP28 delegation in Dubai.
Oil Change's Tong also pointed to national promises on renewables in the context of the overall greenwashing effort underway trying to tell the world it can have a renewable energy revolution while also allowing the fossil fuel industry to continue its existence.
"If your company digs stuff up and burns it, you're the problem. It's time to wind down your business."
"Bundling up the Oil and Gas Decarbonization Charter with a renewable energy commitment appears to be a calculated move to distract from the weakness of this industry pledge," Tong said.
"Promising to triple renewable energy and double energy efficiency is welcome and indicates momentum for a final agreement at this year's U.N. climate talks," he added, "but voluntary pledges cannot be a substitute for a formal negotiated outcome at COP28 for countries to address the root cause of the climate crisis: fossil fuels."
Journalist and veteran climate organizer Bill McKibben, co-founder of 350.org and now Third Act, said it "isn't hard" to know what needs to be done or to identify who is at fault for the current crisis.
"If your company digs stuff up and burns it, you're the problem. It's time to wind down your business. Past time," McKibben said.
The green critics of the Charter are clear that the chief culprits should have little say in the way governments and society at large choose to manage the transition from a dirty energy economy to a more sustainable and clean one.

As the letter from the coalition argues, "Voluntary commitments are a dangerous distraction from what is needed at COP28. Oil and gas companies meeting to sign a pledge that only deals with their operational emissions is like a group of arsonists meeting to promise to light fires more efficiently."

News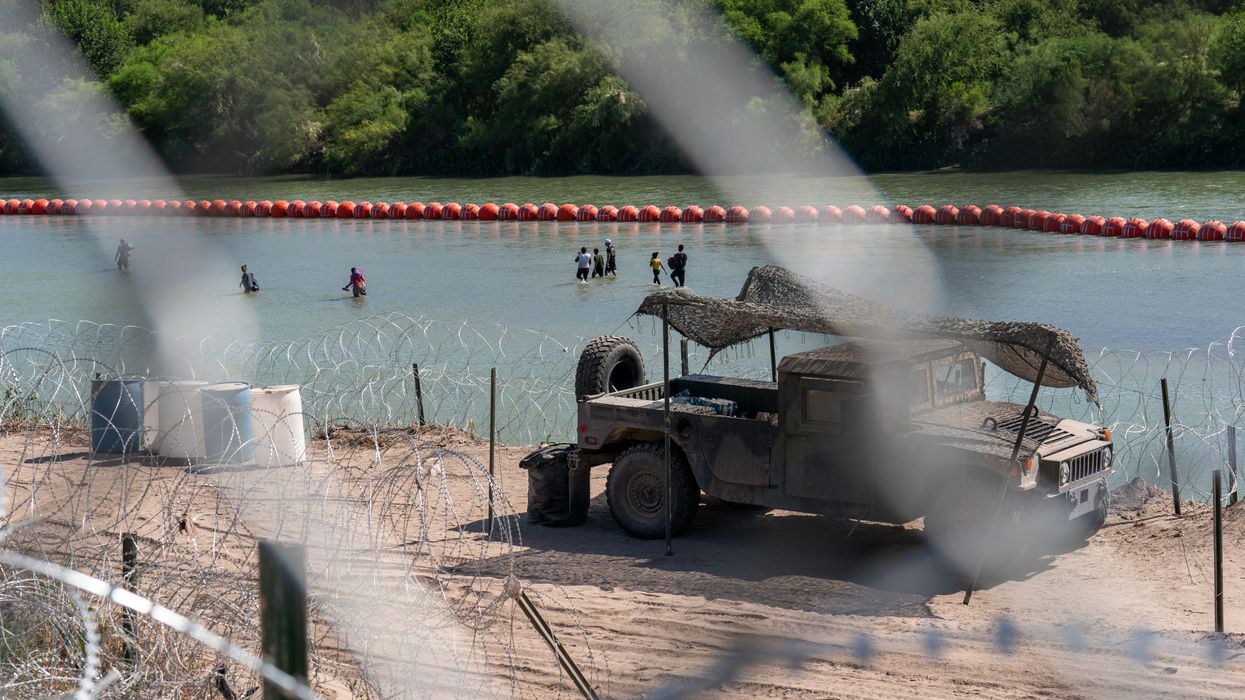 "Despite this small victory, the razor buoys are only a fraction of Gov. Abbott's racist and murderous Operation Lone Star," one group noted.
A federal appellate court panel on Friday delivered a blow to Republican Texas Gov. Greg Abbott's anti-migrant regime, ruling 2-1 that the state must remove from the Rio Grande a buoy barrier intended to block people from crossing the U.S.-Mexico border.
The U.S. Department of Justice (DOJ) sued Texas and Abbott over the buoys, which are part of the governor's Operation Lone Star, in July. U.S. Judge David A. Ezra of the Western District of Texas, an appointee of former President Ronald Reagan, ordered the state to remove the barrier and prohibited new or additional blockades in September.
The U.S. Court of Appeals for the 5th Circuit initially blocked Ezra's ruling while it considered the case, but Judges Dana Douglas and Carolyn Dineen King—respectively appointed by President Joe Biden and former President Jimmy Carter—affirmed his decision that the buoys violate federal law on Friday. Judge Don Willett, an appointee of ex-President Donald Trump, dissented.
"I've seen Gov. Abbott's border buoys for myself. They're illegal and dangerous."
The lower court "considered the threat to navigation and federal government operations on the Rio Grande, as well as the potential threat to human life the floating barrier created," Douglas wrote for the majority. "All of the district court's findings of fact were well supported by the record, and its conclusion... was not an abuse of discretion."
American Immigration Council policy director Aaron Reichlin-Melnick suggested on social media that the case turned out the way it did, even though the 5th Circuit is the most conservative U.S. appeals court, "in part because the panel draw was a very good one for the DOJ."

Abbott said Friday that the decision "is clearly wrong," that he and GOP state Attorney General Ken Paxton "will seek an immediate rehearing by the entire court," and that they will seek intervention from the right-wing U.S. Supreme Court "if needed."'
Despite the governor's determination to continue the legal battle, opponents of 4-foot-wide orange spherical buoys—which span 1,000 feet of the river near Eagle Pass—celebrated the appeals court decision.
"I've seen Gov. Abbott's border buoys for myself. They're illegal and dangerous," said U.S. Rep. Joaquin Castro (D-Texas), who led a congressional trip to the barrier and a letter urging the Biden administration to act. "I applaud the Justice Department for today's hard-fought victory in the conservative 5th Circuit and look forward to seeing these death traps removed from the Rio Grande."
The immigrant youth-led group United We Dream also welcomed the "small victory" but stressed that "the razor buoys are only a fraction of Gov. Abbott's racist and murderous Operation Lone Star," pointing to a new Human Rights Watch (HRW) report.
HRW revealed earlier this week that "dangerous chases of vehicles thought to contain migrants under the Texas government's Operation Lone Star program led to crashes that killed at least 74 people and injured at least another 189 in a 29-month period."
Alison Parker, HRW's deputy U.S. director, declared that the state operation "is maximizing chaos, fear, and human rights abuses against Texans and migrants, which might be a cynical way to win political points but is not a responsible way to run a government."
The report and ruling on Texas' operation come as congressional Republicans attempt to force through what migrant rights advocates are calling "unconscionable" changes to asylum policy in exchange for funding for Ukraine, Israel, and Taiwan.

News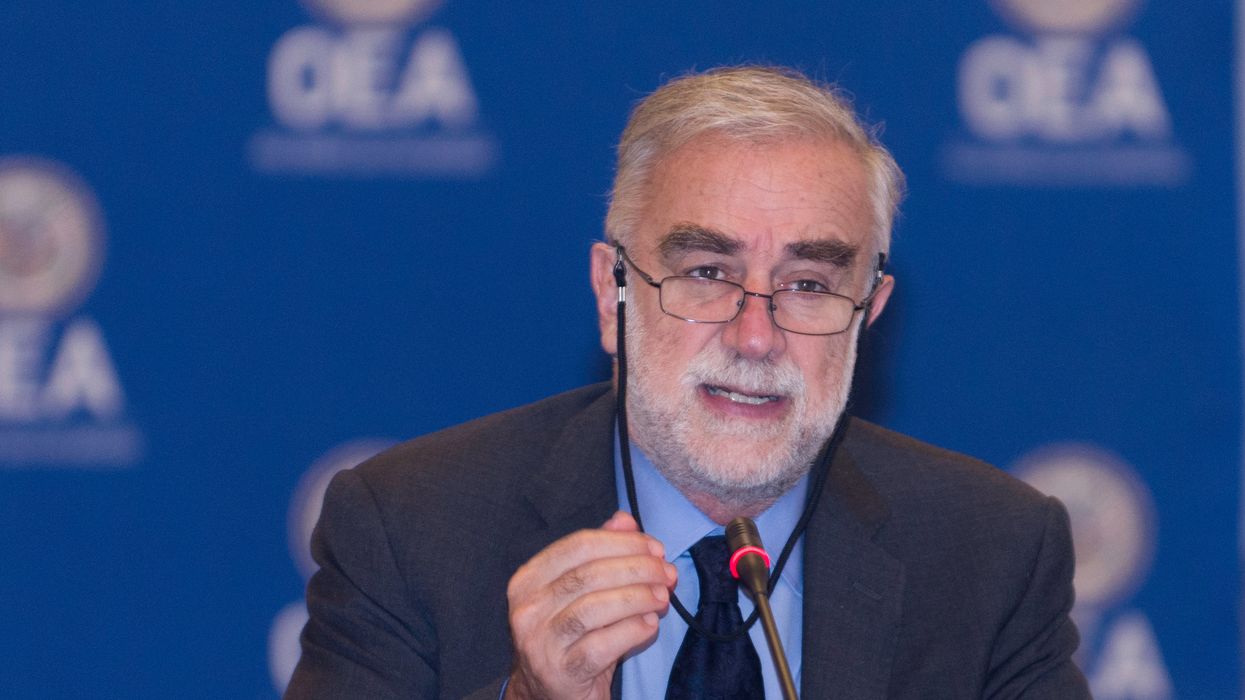 "Each bombing, each of the killings, should be properly investigated," said Luis Moreno Ocampo, "but... the siege itself is already genocide."
Luis Moreno Ocampo, the International Criminal Court's first chief prosecutor, said Friday that both Hamas and Israel perpetrated genocide—the Palestinian resistance group by murdering around 1,200 Israelis on October 7, and the Israeli government by besieging Gaza.
Appearing on Al Jazeera's "UpFront," Moreno Ocampo said that "you have Hamas committing war crimes... crimes against humanity, the crime committed in Israel on October 7... and probably genocide, because Hamas has [the] intention to destroy Israelis as a group."
"Then, Israel's reaction also includes many crimes," he continued. "It's complicated to define the war crimes, because each bombing has to be evaluated. But there is something very clear: The siege of Gaza itself... is a form of genocide."
"Article 2C of the Genocide Convention defines that you don't need to kill people to commit genocide," the Argentinian jurist added. "The rules say inflicting conditions to destroy the group, that itself is a genocide. So creating the siege itself is a genocide, and that is very clear."
"Many officers of the Israeli government are also expressing genocidal intentions," Moreno Ocampo noted. "That's why it's easy to say and there's reasonable basis to believe Israel is committing a genocide in Gaza, just the siege. Each bombing, each of the killings, should be properly investigated but... the siege itself is already genocide."

Under Article 2 of the Convention on the Prevention and Punishment of the Crime of Genocide—the first human rights treaty unanimously adopted by the United Nations General Assembly—genocide is defined as "any of the following acts committed with intent to destroy, in whole or in part, a national, ethnical, racial or religious group":
Killing members of the group;
Causing serious bodily or mental harm to members of the group;
Deliberately inflicting on the group conditions of life calculated to bring about its physical destruction in whole or in part;
Imposing measures intended to prevent births within the group; and
Forcibly transferring children of the group to another group.
Raz Segal, a leading Israeli Holocaust scholar,
argues
that his country is perpetrating "a textbook case of genocide" in Gaza.
More than 800 international lawyers, jurists, and genocide scholars in October published an open letter stating that "we are compelled to sound the alarm about the possibility of the crime of genocide being perpetrated by Israeli forces against Palestinians in the Gaza Strip."
The letter notes that "preexisting conditions in the Gaza Strip had already prompted discussions of genocide prior to the current escalation," notably by the National Lawyers Guild, the Russell Tribunal on Palestine, and the Center for Constitutional Rights (CCR).
CCR attorneys warned U.S. President Joe Biden in October that his "unwavering" support for Israel, including pushing for an additional $14.3 billion in American military aid for the country atop the nearly $4 billion it already gets each year—could make him complicit in genocide.

As for the problem of prosecuting Israeli genocide perpetrators when the country is not signatory to the Rome Statute that established the ICC, Moreno Ocampo noted during the interview that "the International Criminal Court has jurisdiction in Gaza, the West Bank, and East Jerusalem."
"Any crime committed in those places, by any person, could be mitigated by the International Criminal Court," he added.
News