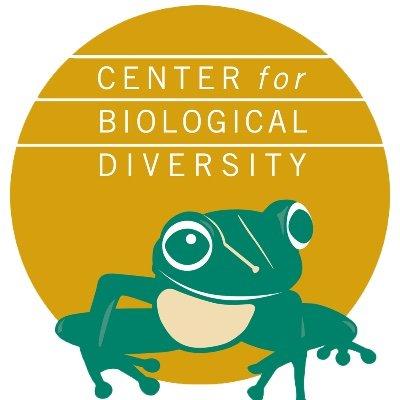 For Immediate Release
August, 26 2021, 04:36pm EDT
Contact:
Tel: (520) 623.5252,Email:,center@biologicaldiversity.org
WASHINGTON
Three neonicotinoid insecticides likely harm all of the country's 38 protected amphibians and roughly three fourths of all other endangered plants and animals, according to long-anticipated studies released today by the U.S. Environmental Protection Agency.
Neonicotinoids are the most popular insecticides used in the United States. Hundreds of studies have shown they play a major role in population-level declines of bees, birds, butterflies and freshwater invertebrates. Today's draft biological evaluations represent the first time the EPA has evaluated the chemicals' potential to harm the nation's most imperiled plants and animals.
"Now the EPA can't ignore the fact that these popular insecticides are wiping out our country's most endangered plants and animals," said Lori Ann Burd, environmental health director at the Center for Biological Diversity. "Neonicotinoids are used so widely, and in such large quantities, that even the EPA's industry-friendly pesticide office had to conclude that few endangered species can escape their toxic effects."
The EPA's draft biological evaluations analyzed three neonicotinoids: clothianidin, imidacloprid and thiamethoxam.
Nearly 80% of all endangered species -- 1,445 different kinds of plants and animals -- are likely to be "adversely affected" by imidacloprid, and the pesticide will adversely modify the designated critical habitats of 658 species. For thiamethoxam, 1,396 (77% of all) endangered species are likely to be adversely affected, and the pesticide will adversely modify the designated critical habitats of 644 species. About two thirds of all endangered species, 1,225, are likely to be adversely affected by clothianidin, and the pesticide will adversely modify the designated critical habitats of 644 species.
"The EPA doesn't need any more proof. It should ban neonicotinoids right now," said Burd. "We're in a heartbreaking extinction crisis, and neonicotinoids are playing an outsized role in driving it. Pollinator populations are declining nationwide. The American bumblebee, once the most common bumblebee in the country, has declined by an estimated 89% in just the past 20 years. There are more Starbucks stores than monarch butterflies in California. What will it take for the EPA to act on this information and ban these deadly chemicals?"
Neonicotinoids are used on hundreds of millions of acres of U.S. agricultural land. They can be directly sprayed or injected and are very commonly used as coatings on seeds planted on hundreds of millions of acres each year. As systemic insecticides, they're absorbed by plants, making the entire plant deadly, including its nectar, pollen and fruit. They can persist in soil for years.
Species found to be harmed by all three of the neonicotinoids include rusty patched bumblebees, whooping cranes, Chinook salmon, northern long-eared bats and orcas.
Imidacloprid is also one of the two active ingredients in Seresto flea collars, implicated in the deaths of more than 1,700 family pets and under consideration for cancelation following a petition from the Center.
Authors of a major scientific review of the catastrophic decline of insects have said that a "serious reduction in pesticide usage" is key to preventing the extinction of up to 41% of the world's insects in the next few decades.
For decades the EPA has steadfastly refused to comply with its obligations under the Endangered Species Act. It was finally forced to do this evaluation under the terms of legal settlements with the Center for Food Safety and the Natural Resources Defense Council.
At the Center for Biological Diversity, we believe that the welfare of human beings is deeply linked to nature — to the existence in our world of a vast diversity of wild animals and plants. Because diversity has intrinsic value, and because its loss impoverishes society, we work to secure a future for all species, great and small, hovering on the brink of extinction. We do so through science, law and creative media, with a focus on protecting the lands, waters and climate that species need to survive.
(520) 623-5252
LATEST NEWS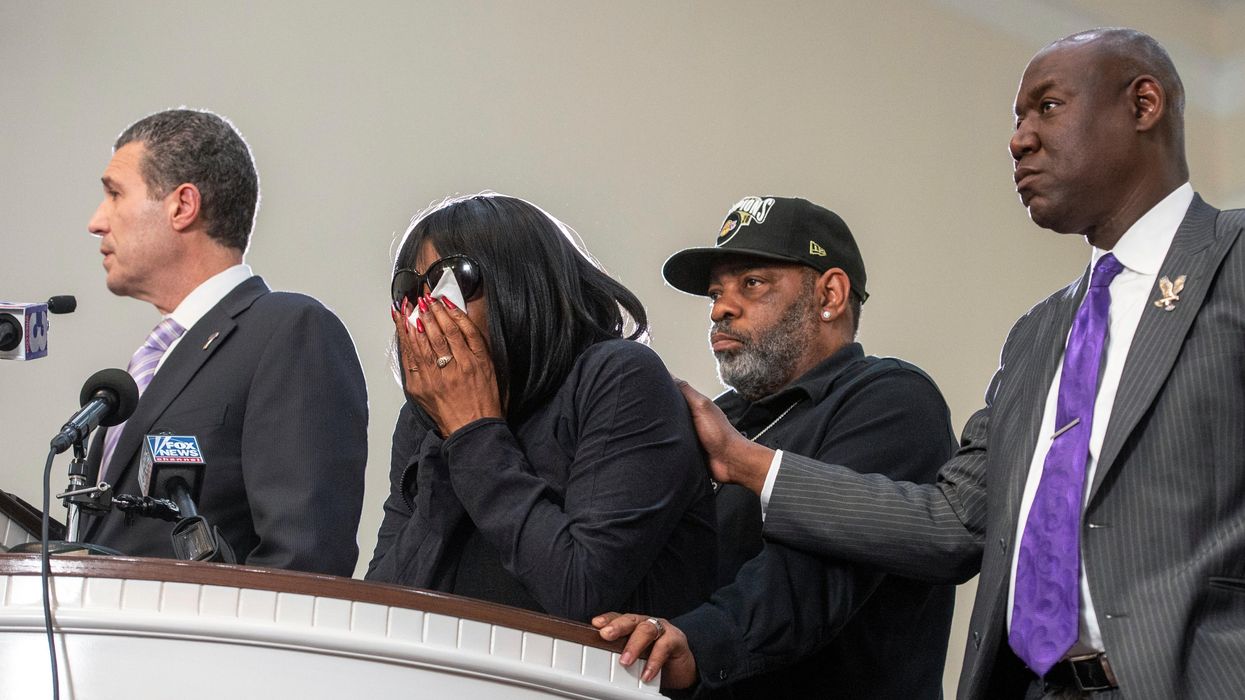 "The video must be that bad," said law professor Sherrilyn Ifill. "But fired does not prevent rehiring elsewhere, and charged does not mean convicted. But more important than all, none of this brings back Tyre Nichols."
Five Memphis, Tennessee police officers who were fired for what their chief called a "heinous, reckless, and inhumane" attack on a Black motorist who died three days after a traffic stop were booked and charged Thursday with crimes including second-degree murder.
Former Memphis Police Department (MPD) officers Tadarrius Bean, Demetrius Haley, Justin Smith, Emmitt Martin III, and Desmond Mills Jr—who are all Black—were charged with crimes including second-degree murder, aggravated assault-acting in concert, aggravated kidnapping, official misconduct, and official oppression, according to court records.
Speaking at a Thursday news conference announcing the charges, Tennessee Bureau of Investigation Director David B. Rausch described the five officers' actions as "absolutely appalling."
"We are here to pursue truth and justice, realizing that we should not be here," said Rausch. "Simply put, this should not have happened. I'm sickened by what I saw."

On Wednesday night, Memphis Police Chief C.J. Davis lamented the "horrific circumstances" of Nichols' death. Calling the victim's arrest a "failing of basic humanity," Davis vowed her department would "find truth in the tragic loss."
\u201cBREAKING: The 5 former Memphis Police Department officers have been indicted by a grand jury on charges ranging from second-degree murder, aggravated assault, aggravated kidnapping, official misconduct and official oppression for the death of Tyre Nichols.\u201d

— Ben Crump (@Ben Crump) 1674759063
Nichols died on January 10 from cardiac arrest and kidney failure three days after Memphis officers pulled his vehicle over at around 8:30 pm on January 7. MPD claimed there were two "confrontations" between officers and Nichols, who allegedly ran away before being violently arrested. Complaining of shortness of breath, Nichols was rushed to St. Francis Hospital in critical condition.

All five officers were fired on January 20 after they "were found to be directly responsible for the physical abuse of Mr. Nichols," Davis explained. Two firefighters were also terminated in connection with the attack.
Earlier this month, U.S. Attorney Kevin Ritz—working with the FBI's Memphis Field Office and the U.S. Justice Department—launched a civil rights investigation into the case.
According to the Memphis Commercial Appeal, some of the officers involved belonged to an MPD unit called SCORPION, which stands for Street Crimes Operation to Restore Peace in Our Neighborhoods.
In 2016, a federal civil rights complaint was filed against Haley, alleging that he and other officers strip-searched an inmate at a penal farm and beat him until he blacked out, WHBQreported.
\u201cFired & charged w/murder. The video must be that bad. But fired does not prevent rehiring elsewhere, & charged does not mean convicted. But more important than all, none of this brings back Tyre Nichols. We need the abuse & murder by ofcrs to stop. And that requires a new way.\u201d

— Sherrilyn Ifill (@Sherrilyn Ifill) 1674766025
Antonio Romanucci, an attorney representing Nichols' family, said Monday after viewing police bodycam footage of the attack on the 29-year-old father: "He was a human piñata for those police officers. It was unadulterated, unabashed, nonstop beating of this young boy for three minutes."
Civil rights attorney Benjamin Crump, who is also representing Nichols' relatives, compared the footage to the 1991 beating of Rodney King by Los Angeles Police Department officers.
"What we saw, regrettably, reminded us of the Rodney King video," Crump said Monday. "But, unlike Rodney King, Tyre didn't survive."'
The Shelby County District Attorney's Office said earlier this week that it will likely release footage of the incident this week or next.
\u201cThe family of Tyre Nichols is demanding that Memphis police release their bodycam footage of the stop that landed him in the hospital in critical condition. \nTyre died from the injuries that he received at the hands of police during a traffic stop.\u201d

— \ud83e\udd40_Imposter_\ud83d\udd78\ufe0f (@\ud83e\udd40_Imposter_\ud83d\udd78\ufe0f) 1673936022
"Yet again, we're seeing evidence of what happens to Black and Brown people from simple traffic stops," Crump contended. "You should not be killed because of a simple traffic stop."
"And we have to say to America: How you would treat our white brothers and sisters when you have a traffic stop with them, well, treat us Black and Brown citizens the same way," he added.

On Monday, Nichols' mother, RowVaughn Wells, called her son a "gentle soul."
"Tyre was a beautiful person. He loved to skateboard. He loved to take pictures. He liked to go see the sunset. And most of all, he loved his mother and he loved his son," she said.
Speaking of the fired officers, Wells added: "Those five men—their families are heartbroken as well. They hurt a lot of people when they did this. I don't understand why they had to do this to my son."
Tyre Nichols' mother on violent confrontationwww.youtube.com
Some civil rights leaders called on Congress to take action to prevent such incidents.

"It is only right that the Memphis Police Department takes the necessary additional steps to hold these officers accountable for their role in ripping apart a family and traumatizing a community. However, this is far from what justice looks like. Justice looks like the 535 members of Congress taking the time to turn their 'thoughts and prayers' into action and change," said NAACP president and CEO Derrick Johnson in response to Thursday's charges.
Johnson added:
Congress: Do something. By failing to write a piece of legislation, you're writing another obituary. By failing to pass the legislation, you're passing on your sworn duty to protect the people. We know just how much all of you will be thinking and praying upon the release of the video, you don't need to mention it. Instead, tell us what you're going to do about it. Tell us what you're going to do to honor Tyre Nichols. Tell us what you're going to do to show his family, his loving son, and this entire nation, that his life was not lost in vain. We can name all the victims of police violence, but we can't name a single law you have passed to address it.
The George Floyd Justice in Policing Act—named after the unarmed Black man murdered by Minneapolis police in May 2020—was introduced by then-Rep. Karen Bass (D-Calif.) in February 2021. The proposed legislation, which, among other reforms, would have banned police chokeholds and ended so-called qualified immunity for officers, passed the following month by a mostly party-line vote of 220-212. However, the bill failed to pass the Senate.
News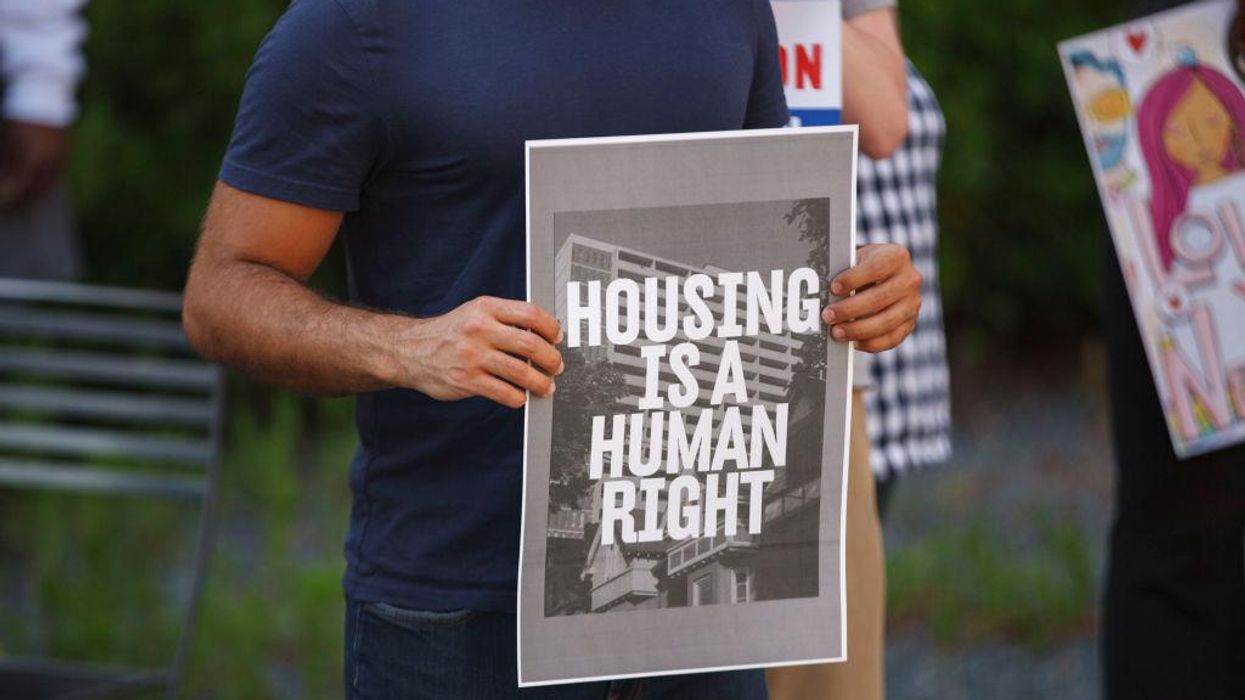 "The Biden administration has apparently decided to assume that corporate landlords are good-faith actors with their tenants' best interests at heart, despite all of the evidence to the contrary, and just plain common sense."
Economic justice advocates on Thursday said that to determine the strength of the Biden administration's new nonbinding push for renter protections from the federal and state governments and private sector, one needs to look only at the elated response from corporate landlords.
The Revolving Door Project (RDP) pointed to comments from the National Apartment Association (NAA) and the National Multifamily Housing Council (NMHC), lobbying groups that represents landlords, that followed the White House's unveiling on Wednesday of its "Resident-Centered Housing Challenge" and "Blueprint for a Renters Bill of Rights."
"What we can say with certainty is NAA's advocacy helped avert an executive order advanced by renters advocates and members of Congress, which would have imposed immediate policy changes," said the NAA in a statement on Thursday.
\u201cNEW: Corporate landlords are celebrating Biden's weak new renter protection plan, openly boasting that their lobbying efforts stopped the White House from issuing a more powerful executive order to immediately crack down on rent-gouging. \nhttps://t.co/3lLbUwXhXB\u201d

— Revolving Door Project (@Revolving Door Project) 1674758300
"The NMHC—which does the bidding of the nation's leading corporate landlords—celebrated the omission of national rent control from the White House plan while also objecting to other 'onerous regulations' contained in the release, which it claimed would 'discourage much-needed investments in housing supply,'" said Andrea Beaty, research director for the RDP.
"The Biden administration has apparently decided to assume that corporate landlords are good-faith actors with their tenants' best interests at heart, despite all of the evidence to the contrary, and just plain common sense," added Beaty. "The best the Biden administration offered is industry-approved, nonbinding measures that kick the can down the road."

The lobbying groups' response came as housing justice advocates noted that they have spent roughly a year calling on President Joe Biden to do everything in its power to address housing insecurity and the crisis facing households that are rent-burdened.
As Moody's Analytics reported on Thursday, the average U.S. tenant is now rent-burdened, which is defined as paying 30% or more of a household's income on rent.
"Tenant stories and expertise informed these actions, and tenants will continue to be central to policymaking that concerns their lives."
The firm compared the national median household income—$71,721—with 2022's average rent of $1,794. In 2021 the average renter paid 28.5% of their income on rent, and in 2020 they paid 25.7%.
The latest statistics represent "a symbolic threshold, a milestone," Thomas LaSalvia, director of economic research at Moody's, toldThe New York Times.
"The rent-to-income ratio continued to climb up because income growth was not able to catch up with the rent growth," Lu Chen, a senior economist at the firm, told the newspaper.
Following months of meetings between tenant groups and administration officials, as well as advocacy by Sen. Elizabeth Warren (D-Mass.) on behalf of renters, the White House on Wednesday proposed a number of actions the government will take to gather data about the housing crisis and push federal agencies—but not require them—to consider how they can curb rent costs.
The White House said it had secured commitments from the Federal Trade Commission and the Consumer Financial Protection Bureau to "collect information to identify practices that unfairly prevent applicants and tenants from accessing or staying in housing."
The Federal Housing Finance Agency (FHFA) said it would "launch a new public process to examine proposed actions promoting renter protections and limits on egregious rent increases for future investments," while a workshop by the U.S. Department of Justice will address "anti-competitive information sharing, including in rental markets."
The Biden administration also said the U.S. Department of Housing and Urban Development will propose new rules requiring public housing and rental assistance authorities to provide 30 days' notice before terminating a lease due to rent nonpayment.
The White House also released a nonbinding Blueprint for a Renters Bill of Rights, affirming tenants have the right to clear and fair leases, to organize, and to have access to safe, quality, and affordable housing. Its Resident-Centered Housing Challenge, starting in the spring, will encourage state and local governments to enhance policies that promote fairness in the rental market, urging them to "make their own independent commitments that improve the quality of life for renters."
People's Action, whose Homes Guarantee campaign helped lead efforts to secure renter protections and rent price regulations, said its organizers helped "shape this policy for the better," and said the commitment from the FHFA offers an opportunity for the agency "to create a policy that helps check the power of landlords."
But as the NAA boasted, People's Action told The Washington Post that the policies will not change "tenants' lives materially today."

"Tenant stories and expertise informed these actions, and tenants will continue to be central to policymaking that concerns their lives," said Tara Raghuveer, director of the Homes Guarantee campaign. "The rent is still too damn high. While the White House announcement affirms a role for the federal government in correcting the imbalance of power between landlords and tenants, the president can do much more to provide relief to tenants. We are counting on this administration to continue working with our campaign to make it happen."
Ahead of Biden's proposal, People's Action led 281 national and local tenant organizations in calling on the White House to direct federal agencies to:
Protect tenants from unfair, unjust, and unaffordable rent hikes, fines, and fees through rent regulation;
Expand and enforce tenant protections by defining "good cause" eviction; and
Address the consolidation of the rental market by corporate landlords.
"Rent is a significant economic issue the Biden administration has the opportunity to tackle. They should take it," Raghuveer said. "These actions are the essential components of any meaningful strategy to protect tenants, and they complement other White House priorities to strengthen and grow the American economy, like their work to limit market consolidation and monopoly price-setting power."
News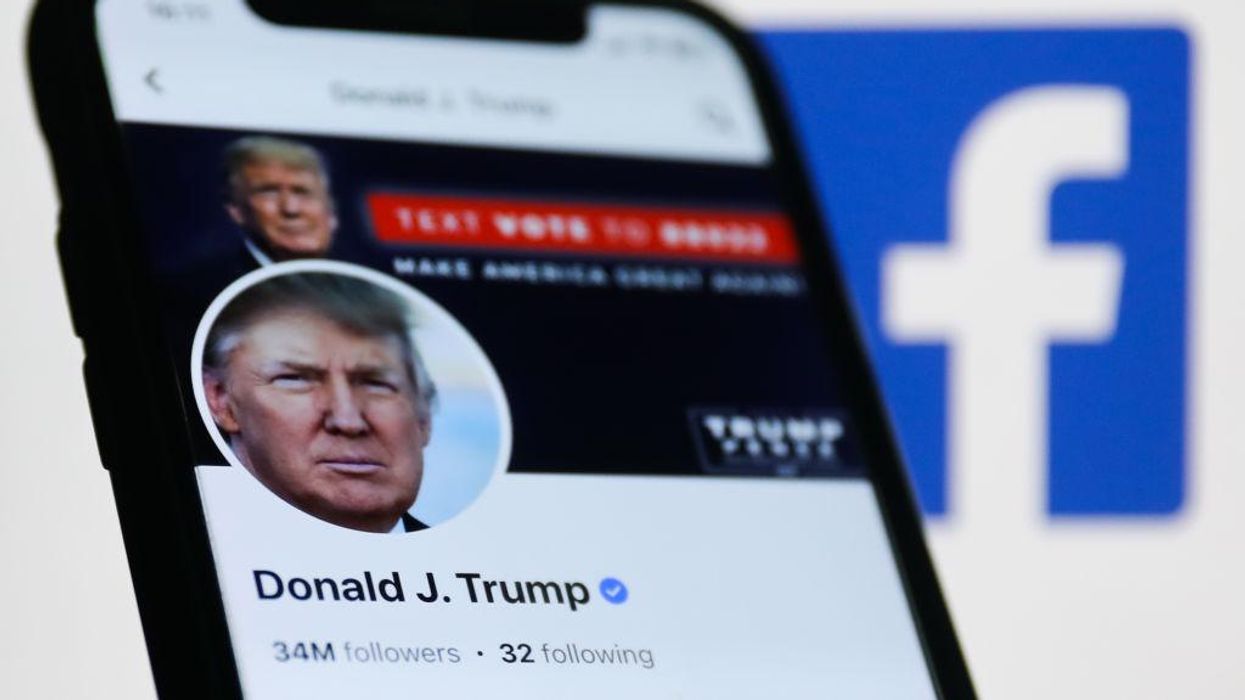 By obsessing about the former president's online status, warns one digital rights advocate, "we are utterly missing the point."
Fight for the Future director Evan Greer argued Wednesday that the battle over whether former President Donald Trump should be banned from major social media platforms like Facebook is "a huge distraction" from broader Big Tech conversations that are urgently needed.
"Discussions about online content moderation and what policies are needed to ensure human rights, free expression, and safety are some of the most important and consequential societal debates in human history," Greer said in a statement. "When we center these debates about specific moderation decisions, especially ones involving high-profile, wealthy, politically powerful individuals like Donald Trump, we are utterly missing the point."
Greer's comments came as free speech advocates and Trump critics faced off over Meta's decision to allow the twice-impeached former president back on Facebook and Instagram. Trump, who is now seeking the GOP's 2024 presidential nomination, was suspended from both platforms—and others—after his supporters attacked the U.S. Capitol attack on January 6, 2021.
"We need to... instead focus on putting in place transformative policies based in human rights, and regulations that strike at the root of Big Tech giants' harm."
Meta global affairs president explained Wednesday that his accounts will be reinstated in the coming weeks "with new guardrails in place to deter repeat offenses." The move was blasted by groups including Common Cause, Free Press, Media Matters for America, and the NAACP, while others—including some Trump adversaries—agreed with the ACLU that "this is the right call. Like it or not, President Trump is one of the country's leading political figures and the public has a strong interest in hearing his speech."
Greer, meanwhile, echoed some of the warnings from Big Tech experts two years ago, when tech giants began banning Trump—a serial liar who ultimately launched his own platform called Truth Social, which strongly resembles Twitter.
The digital rights advocate pointed out that Trump "doesn't need social media to spread his hateful ideas. He has access to the mainstream press, who religiously cover his every move. And he can afford to hire public relations firms, pay for advertising, and leverage his notoriety and influence to gain attention, something he has shown himself to be uniquely good at."
"The Donald Trumps of the world are not the people most impacted by deplatforming, censorship, and overreaching moderation," Greer stressed. "It is the most marginalized who are the most censored online. Arab and Muslim folks living outside the U.S. routinely have their posts erroneously censored and their accounts unjustly banned by hamfisted 'anti-terrorism' filters used by most of the largest platforms."
"LGBTQ content creators, sex workers, and sexual health educators face constant deplatforming, debanking, and demonetization," she continued. "Abortion rights organizations consistently encounter obstacles placing online ads, and have seen an uptick in unjust account suspensions and post removals in the wake of the overturning of Roe v. Wade."
According to Greer:
By allowing the former president to remain the center of attention in world-changing debates about content regulation, free speech, and the harms of Big Tech, we're helping him accomplish his vile goals of silencing and oppressing the most vulnerable. We need to move past circular discussions over specific moderation decisions impacting high-profile elites, and instead focus on putting in place transformative policies based in human rights, and regulations that strike at the root of Big Tech giants' harm. Passing a privacy law would do way more to slow the viral spread of hateful content and disinformation than keeping Trump off of any specific platform. Enacting antitrust reforms would do far more to protect our democracy from Trump and his ilk than banning any one account.

Let's refuse to let Trump derail the conversations we need to have. Let's keep fighting for policies that lead not just to the type of internet we want to have, but the type of world we want to live in: a world where everyone has a voice, and decisions that impact our lives are made transparently and democratically, rather than in closed-door corporate meetings.
However, even modest legislation to rein in Big Tech seem unlikely in the second half of President Joe Biden's first term, with the U.S. House of Representatives now narrowly held by Republicans and after two years of Democrats controlling Congress but failing to advance relevant bills—which many critics largely blame on Senate Majority Leader Chuck Schumer (D-N.Y.).
News
SUPPORT OUR WORK.
We are independent, non-profit, advertising-free and 100%
reader supported.