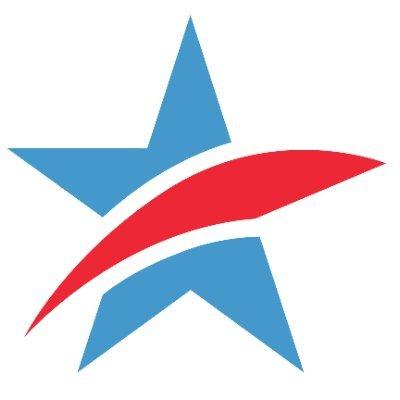 Justice Amy Coney Barrett Must Recuse Herself from Any Election Litigation
Statement of Karen Hobert Flynn, President of Common Cause
WASHINGTON
Americans expect and deserve an impartial judiciary. Justice Amy Coney Barrett owes it to the American people to recuse herself from any litigation related to the 2020 Election. She would do grave harm to the integrity and reputation of the U.S. Supreme Court if she were to rule on any election litigation.
Her nomination and confirmation were rammed through the Senate in just over four weeks. And by the time she was sworn in, more than 60 million Americans had already voted in the 2020 election.
Justice Barrett has an obvious and enormous conflict of interest that is addressed by federal law. Justices are required to recuse themselves if their "impartiality might reasonably be questioned." The Supreme Court approved of this legal standard in a case back in 2009, where the Court also concluded that the Constitution's Due Process protections required a judge to recuse himself due to an election-related conflict.
President Trump made explicit that he wanted a tie-breaking justice in place to decide any election-related litigation that reaches the Court. The President's stated motivation, combined with the frantic pace of her confirmation (eight days before the election), requires Justice Barrett to recuse in any election-related cases. It is obvious that her impartiality might "reasonably be questioned," to say nothing of the fact that the President is known to demand loyalty.
Any participation in litigation related to the ongoing election by Justice Barrett would reek of partisan bias and would damage the Court's independence. She must put the country and the integrity of the Supreme Court before the interests of the President who nominated her to our nation's highest court. Any participation would put an asterisk on the resulting decision. Justice Barrett has no business deciding any case related to this election and she must recuse herself.
To view this statement online, click here.
Common Cause is a nonpartisan, grassroots organization dedicated to upholding the core values of American democracy. We work to create open, honest, and accountable government that serves the public interest; promote equal rights, opportunity, and representation for all; and empower all people to make their voices heard in the political process.
(202) 833-1200
LATEST NEWS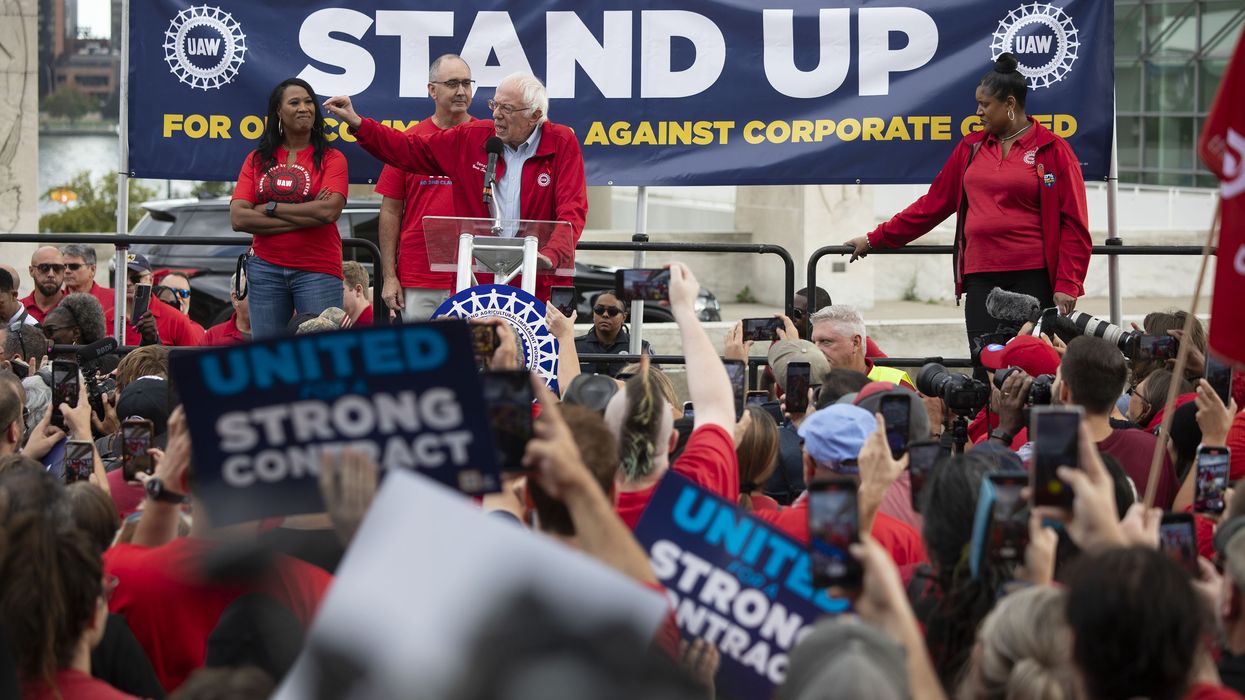 "The CEOs of General Motors, Ford, and Stellantis and their major stockholders on Wall Street have got to understand: they cannot have it all," said Sen. Bernie Sanders. "We refuse to live in an oligarchy."
Sen. Bernie Sanders used his remarks at a United Auto Workers rally in Detroit on Friday to send a message to the chief executives of the Big Three U.S. car manufacturers, which have thus far refused to meet the union's wage and benefit demands despite raking in huge profits over the past decade.
"It is time for you to end your greed," the Vermont senator said to cheers from the crowd gathered in downtown Detroit—home to the headquarters of General Motors—hours after more than 12,000 UAW members walked off the job in Michigan, Missouri, and Ohio, kicking off a historic strike that's likely to expand to more Big Three facilities as negotiations continue without a contract agreement.
Sanders (I-Vt.), one of organized labor's most vocal allies in Congress, called out each of the Big Three CEOs by name, highlighting their exorbitant compensation packages and asking whether they're aware of their employees' economic struggles.
"Do you have any clue what it's like for one of your workers to try to survive on $17 an hour, which is the average starting wage of an automobile worker?" Sanders asked, a question directed at General Motors CEO Mary Barra, who received around $29 million in total compensation last year.
"Do you know, Ms. Barra, what it's like to try to raise a family, put food on the table, and pay rent when you're making $20 an hour?" the senator asked, pointing out that Barra has pocketed more than $200 million in compensation since becoming General Motors' top executive in 2014.
Sanders proceeded to ask similar questions of the chief executives of Ford and Stellantis, who both made more than $20 million in 2022.
Addressing Stellantis CEO Carlos Tavares, Sanders said, "Do you know, Mr. Tavares, what it is like to be classified as a temp, and despite working year after year you remain a temp, receiving wages and benefits significantly lower than your brothers and sisters doing the same exact work?"
Turning his attention to Ford's Jim Farley, the senator noted that "last year you made more than $20 million in total compensation, and my guess is that when you retire from your job, you're gonna have a great pension, golden handshake, and all kinds of benefits."
"Do you have any clue as to what it's like to be a worker getting older, having worked your entire life, and not having any money in the bank as you prepare for retirement?" Sanders asked.
"Let's be clear that what the UAW is fighting for is not radical," Sanders continued, criticizing the corporate media for failing to put workers' demands in the context of massive corporate profits and major union sacrifices during the auto industry crisis more than a decade ago.
"Last year, these companies spent $9 billion not to improve the lives of their workers, but to pay for stock buybacks and dividends to make their wealthy stockholders even richer," Sanders said. "Meanwhile, while the CEOs and stockholders in the automobile industry made out like bandits, the workers who build the vehicles—you—are earning totally inadequate wages and, over the last several decades, have fallen further and further behind."
Sanders described the UAW's central demands—from a 36% wage increase to an end to tiered pay systems that leave newer workers far worse off—as "totally reasonable" compensation for the "record-breaking profits that their labor has produced."
"The CEOs of General Motors, Ford, and Stellantis and their major stockholders on Wall Street have got to understand: they cannot have it all," said Sanders. "We refuse to live in an oligarchy. We refuse to accept a society in which so few have so much and so many have so little."
News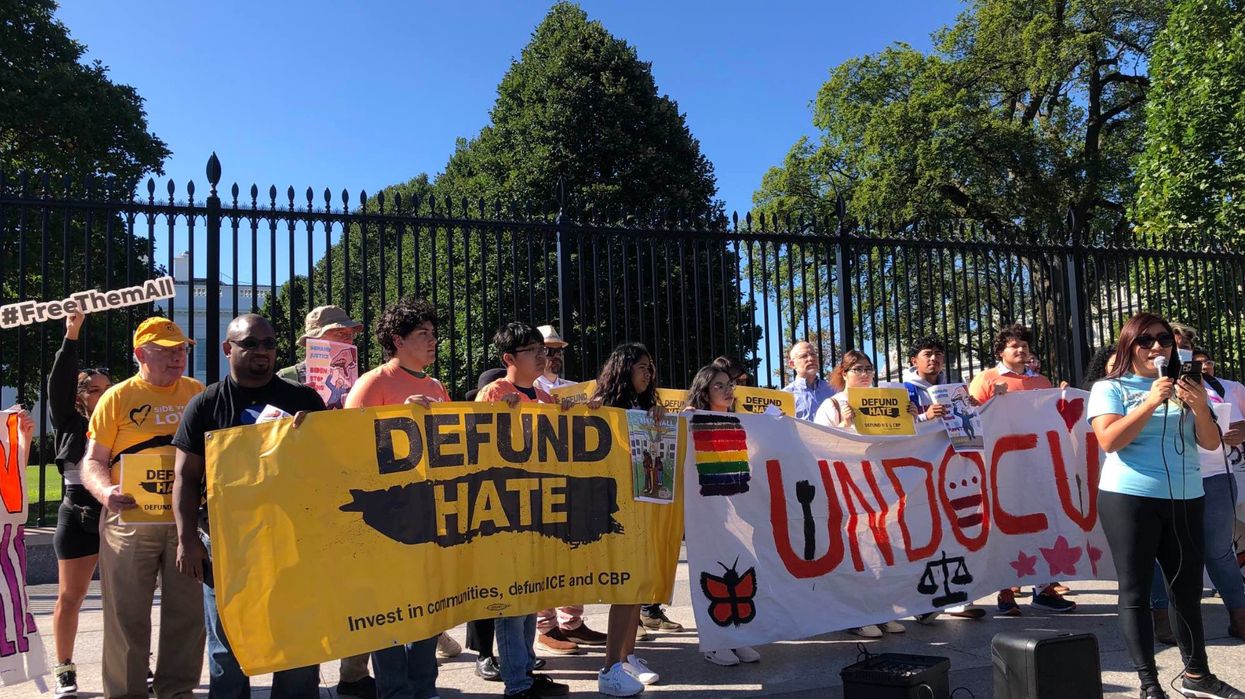 "Our tax dollars need to be used to strengthen our families and communities and uphold our human rights, not for the militarization of our beloved borderlands," said one activist.
A coalition of over 80 advocacy groups on Friday co-sponsored demonstrations in eight U.S. states and Washington, D.C. as part of a national day of action demanding the Biden administration close all federal immigration detention centers, release all migrants in custody, and end deportations.
Throughout his campaign, President Joe Biden "pledged to create an immigration system that is just and humane, including ending for-profit immigration detention," the coalition—which is organizing under the Defund Hate and Communities Not Cages banners—said in a statement.
"Our community is enraged and ready to push the Biden administration to fulfill his broken promises."
"However, after taking office, enforcement, detention, and surveillance have only increased and in July 2023, over 90% of detained immigrants are incarcerated in facilities owned and operated by private prison corporations that rake in billions of dollars in revenue," the groups continued.
Noting that at least 11 people have died during U.S. Immigration and Customs Enforcement (ICE) and Customs and Border Protection (CBP) detention during Biden's tenure, the coalition said that "the negligent death of 8-year-old Anadith Tanay Reyes Álvarez in CBP custody further highlights an immigration enforcement system beyond compassion and beyond repair."
"Our community is enraged and ready to push the Biden administration to fulfill his broken promises," the campaign added.
The activists are urging the Biden administration to:
Shut down federal immigration detention centers;
Defund ICE and CBP by cutting their funding in Biden's fiscal year 2025 budget request; and
Freeing everyone detained in federal immigration custody.
"We join our colleagues here in D.C. and around the country to demand the Biden administration to move away from the cruel imprisonment of immigrants, release those in ICE custody, end immigration detention, and halt all deportations immediately," Guerline Jozef, co-founder and executive director of the Haitian Bridge Alliance, said in a statement.
Protecting the civil liberties of those seeking a better life in the United States is a core tenant of our nation's democracy," Jozef added. "Throwing vulnerable people into prisons is deplorable—and often deadly."
Jovanny Hernandez, co-chair of the Southern Border Communities Coalition and an organizer for the New Mexico Dream Team,asserted that "it is our constitutional and human right for everyone to live free of inhumane treatment. Yet while the United States presents itself as a beacon of these human rights on the global stage, we continue to witness the violation of our rights at the southern border."
"Our tax dollars need to be used to strengthen our families and communities and uphold our human rights, not for the militarization of our beloved borderlands and the targeting, detention, and deportation of our families, neighbors, and newcomers seeking protection," Hernandez added.

Luba Cortes, immigrant defense coordinator at Make the Road New York, said: "ICE has a horrifying track record of mistreating immigrants—denying them access to legal counsel, denying them freedom, and severing them from their families. Despite this, our government continues to funnel billions of dollars into these detention centers."
"People should be able to navigate their immigration cases with dignity and respect and in the comfort of their homes, not from behind bars in a jail cell," Cortes argued. "It is time to hold this administration accountable. President Biden and Congress must stop wasting public money by unnecessarily punishing immigrants in these horrid facilities and instead focus on reinvesting resources into our communities."
News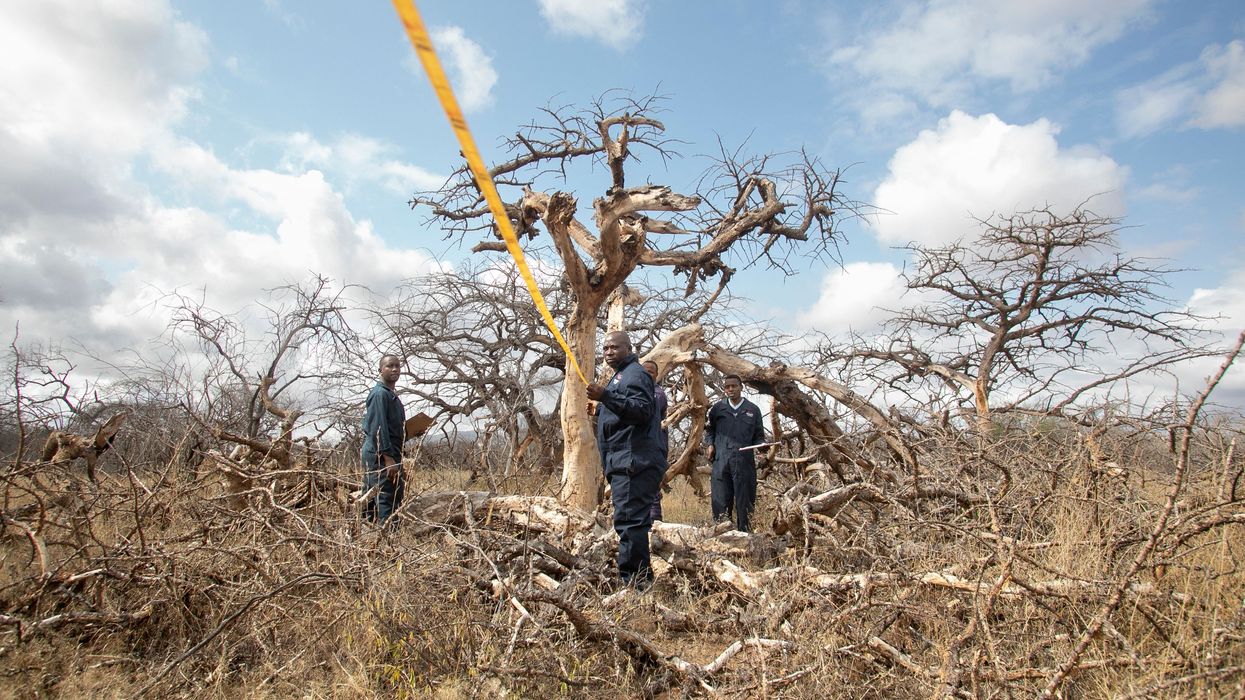 "Biodiversity, the climate, and Indigenous people or local communities are losing out on what should have been a system to drive meaningful financial flows to the forest conservation projects that so desperately need it," said one expert.
Echoing previous warnings from climate advocates and studies, an environmental watchdog on Friday released research from experts at the University of California which shows that trying to offset fossil fuel emissions with popular forest carbon credit projects "is a pipe dream."
As the new Berkeley Carbon Trading Project assessment—funded by Carbon Market Watch (CMW)—explains, "The voluntary carbon market generates credits, each nominally equivalent to one metric ton of carbon dioxide reduced or removed from the atmosphere, from a wide range of projects around the globe."
Critics have long argued that carbon credit schemes are "false solutions" that harm poor communities where such projects are based and enable companies worldwide to greenwash their polluting activity rather than implementing reforms or investing in action to actually combat deforestation and the climate emergency.
"Reducing Emissions from Deforestation and Forest Degradation (REDD+) is the project type that has the most credits on the voluntary carbon market—about a quarter of all credits to date," the assessment details. "These projects pay governments, organizations, communities, and individuals in forest landscapes (primarily tropical ones in the Global South) for activities that preserve forests and avoid forest-related greenhouse gas (GHG) emissions."
Over the past two decades, more than $3 billion has been poured into REDD+ and nearly half a billion carbon credits have been awarded, yet "deforestation is still continuing at an alarming rate," the report notes. Berkeley researchers' analysis of four methodologies that have generated almost all REDD+ credits—under Verra, the largest voluntary carbon market registry—revealed that estimated GHG emissions reductions were dramatically exaggerated.
"We found significant over-crediting from all of the factors we reviewed, the core causes of which are a combination of incentives and uncertainty," said Barbara Haya, who led the research. "Everyone involved in the voluntary carbon market, from the buyers and sellers of credits, to the registries who write the rules and the auditors who enforce them, all benefit from more credits."
"Large uncertainty in climate benefit calculations creates many opportunities for market participants to choose assumptions that inflate credits issued," Haya added. "Drawing on all evidence, we conclude that REDD+ is ill-suited for carbon offsetting."
As a CMW briefing published with the assessment summarizes:
Project baselines are significantly overestimated, the research found, leading to the creation of carbon credits that represent imaginary emission reductions.
Similarly, leakage is systematically underestimated by projects, which make use of flexibilities provided to them by the methodologies to downplay the risk of deforestation moving to areas outside of their project.
The creation of low-quality carbon credits is further fueled by exaggerated estimates of the quantity of carbon stored within the trees that are protected by projects.
The risk that the trees protected by REDD+ projects will die in the future is also drastically underestimated by projects, which again use methodological flexibility to misrepresent the real deforestation threat that forests will face in the future.
Finally, the safeguards implemented by Verra are weak, do not protect communities from harm, and are not properly upheld by the validation and verification bodies.
Verra
released
a lengthy response to the new assessment, which welcomed "the insight of the broader scientific and environmental community into our work on nature-based solutions," but also said that "it is important to note that the vast majority of findings and recommendations from this research align with extensive and systematic work to update the Verified Carbon Standard (VCS) Program that Verra has carried out over the last two years."
Inigo Wyburd, a CMW policy expert on global carbon markets, said that "we welcome Verra's willingness to engage with our research and hope that it will take on board our findings and implement all of our recommendations."
"Businesses are offsetting their emissions on the cheap by buying low-quality carbon credits connected to forest protection projects in the Global South," the expert added. "When only 1 in every 13 carbon credits represents a real emissions reduction, their action is lost in the forest."
Meanwhile, as Gilles Dufrasne, CMW's policy lead on global carbon markets, highlighted, "biodiversity, the climate, and Indigenous people or local communities are losing out on what should have been a system to drive meaningful financial flows to the forest conservation projects that so desperately need it."
"Offsetting should be axed," he argued. "It cannot work in its current form, and carbon markets must evolve into something different. The focus should be on getting money to the right place, rather than getting as many credits as possible."
As Patrick Galey, senior fossil fuels investigator at Global Witness, pointed out on social media Friday, the new research was released as the African nation Liberia is preparing to sign an offsetting agreement conceding 10% of its territory to Blue Carbon, a private company in the United Arab Emirates led by a member of an Emirati royal family.
Middle East Eyereported late that month that the deal for "control of one of the most densely forested territories" on the continent "would violate a number of Liberian laws, including the 2019 land rights law." Additionally, as CMW policy expert Jonathan Crook told the outlet, "there's no clarity as to what will be done to calculate what emission reductions have taken place."

News
Independent, nonprofit journalism needs your help.
Please Pitch In
Today!