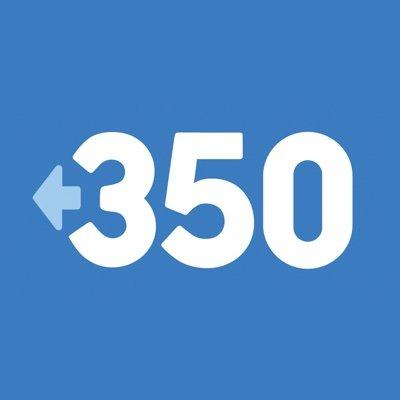 For Immediate Release
December, 09 2019, 11:00pm EDT
350.org US on Latest New York vs. ExxonMobil Ruling: "The Demand to Make Polluters Pay Will Only Get Louder."
WASHINGTON
Today, Judge Barry Ostrager ruled in favor of ExxonMobil in the People of New York v. ExxonMobil climate fraud lawsuit. New Yorkers rallied outside the courthouse on the first day of the trial in solidarity with New York Attorney General Letitia James.
Dominique Thomas, New Yorker and 350.org organizer, issued the following statement:
"Despite this ruling, the crucial work to hold the likes of Exxon accountable for climate crimes goes on. This is just the tip of the accountability iceberg. We thank Attorney General Tish James for her diligence in fighting to protect New Yorkers from rogue and reckless polluters. For our communities, this lawsuit was always about so much more than the Martin Act and investor fraud.

"Just like Big Tobacco, Exxon knew and lied about the dangers of climate change. Now, seven years after Superstorm Sandy, those of us who have done the least to cause the climate crisis are still paying the costs through our lives and livelihoods. As we enter the Climate Decade, Exxon and its fossil friends need to pay. From powerful youth climate strikes and escalated action to stop fossil fuels in New York State, to visionary solutions like renewable heat and a Green New Deal, the demand to make polluters pay will only get louder."
Dozens of municipalities have announced lawsuits against major oil companies for climate damages, including Honolulu and Maui County in Hawaii; New York City; Baltimore, MD; Boulder County, CO; dozens of municipalities in California; the state of Rhode Island, and more.
During the course of the New York trial, Massachusetts Attorney General Maura Healey announced the state's lawsuit against Exxon for investor and consumer fraud. Just this week, an announcement from the Philippines' Commission on Human Rights opened the door for the world's biggest fossil fuel companies, including ExxonMobil, to be held responsible for violating human rights.
The number of climate lawsuits will only continue to grow as momentum builds to hold Big Polluters accountable for the damages they continue to cause for communities across the U.S. and around the world.
350 is building a future that's just, prosperous, equitable and safe from the effects of the climate crisis. We're an international movement of ordinary people working to end the age of fossil fuels and build a world of community-led renewable energy for all.
LATEST NEWS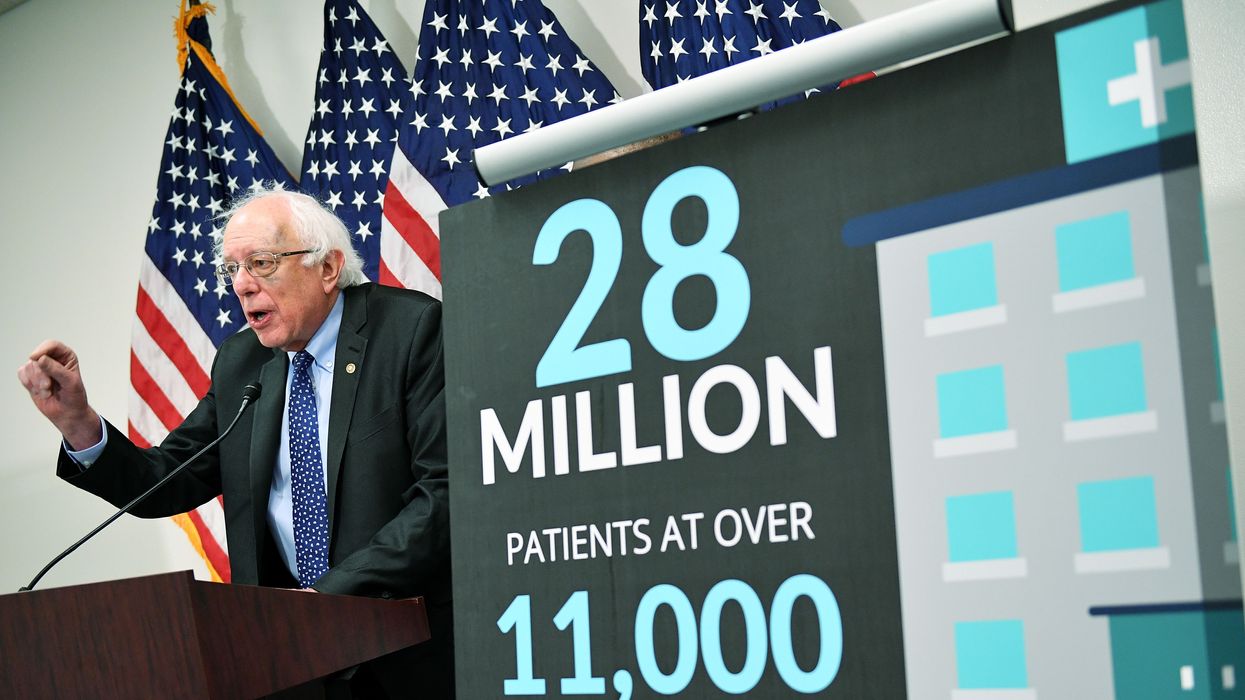 "In the midst of a broken and dysfunctional healthcare system, I will be doing everything I can to expand community health centers so that every American has access to the primary care that they need and deserve."
Sen. Bernie Sanders warned Monday that without swift congressional action, the $5.8 billion in federal funding relied on each year by community health centers around the United States will expire on September 30, resulting in a devastating "primary care cliff."
"Congress can and must avoid" such a scenario, says a statement from the Vermont Independent's office.
Sanders announced that the Senate Health, Education, Labor, and Pensions (HELP) Committee he chairs is scheduled to hold a hearing this Thursday at 10:00 am ET titled, "Community Health Centers: Saving Lives, Saving Money."
Millions of people in the U.S. currently receive lifesaving services from community health centers in thousands of neighborhoods nationwide.
"In America today, community health centers are providing cost-effective primary medical care, dental care, mental health counseling, and low-cost prescription drugs to 30 million people regardless of a person's bank account or insurance status," said Sanders.
"Not only do these health centers save lives and ease human suffering," Sanders continued. "They save Medicare, Medicaid, and our entire healthcare system billions of dollars each year because they avoid the need to go to expensive emergency rooms and hospitals."
"In the midst of a broken and dysfunctional healthcare system, I will be doing everything I can to expand community health centers so that every American has access to the primary care that they need and deserve," he added.
According to the senator's office:
Nearly 100 million Americans live in a primary care desert, nearly 70 million live in a dental care desert, and some 158 million Americans—nearly half the country's population—live in a mental healthcare desert. Today, 85 million people are uninsured or under-insured, over 500,000 people go bankrupt each year because of medically related debt, and more than 68,000 people die each year because they cannot afford the healthcare they desperately need. Expanding community health centers will begin to address this urgent crisis.
The following individuals are scheduled to testify at the hearing: Amanda Pears Kelly, chief executive officer of Advocates for Community Health and executive director of the Association of Clinicians for the Underserved; Ben Harvey, chief executive officer of Indiana Primary Health Care Association; Robert Nocon, assistant professor at Kaiser Permanente Bernard J. Tyson School of Medicine; Sue Veer, president and chief executive officer of Carolina Health Centers; and Jessica Farb, managing director at the Government Accountability Office.
News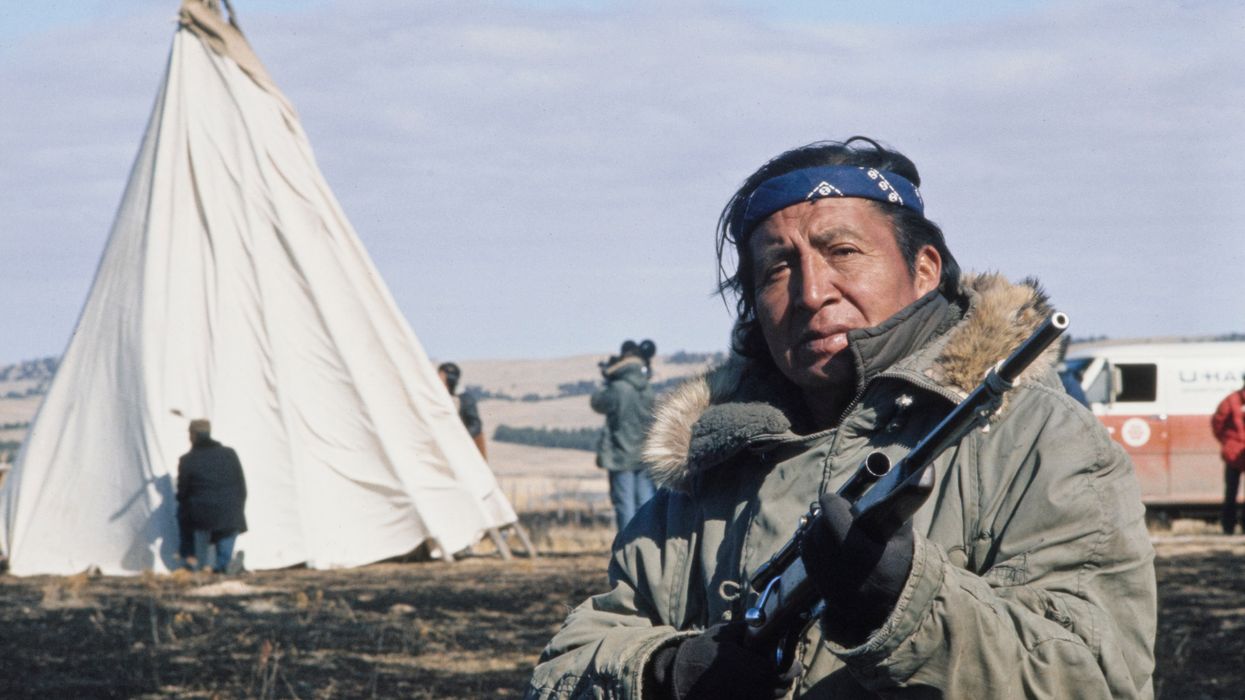 "We're not the subjugated and disenfranchised people that we were," said one Ponca elder who took part in the 1973 revolt. "Wounded Knee was an important beginning of that."
As many Native Americans on Monday marked the 50th anniversary of the militant occupation of Wounded Knee, South Dakota, participants in the 1973 uprising and other activists linked the deadly revolt to modern-day Indigenous resistance, from Standing Rock to the #LandBack movement.
On February 27, 1973 around 300 Oglala Lakota and members of the American Indian Movement (AIM), seething from centuries of injustices ranging from genocide to leniency for whites who committed crimes against Indians, occupied the hamlet of Wounded Knee on the Pine Ridge Reservation for more than two months. The uprising occurred during a period of increased Native American militancy and the rise of AIM, which first drew international attention in 1969 with the 19-month occupation of Alcatraz Island in San Francisco Bay.
"The Native people of this land after Wounded Knee, they had like a surge of new pride in being Native people," Dwain Camp, an 85-year-old Ponca elder who took part in the 1973 revolt, told The Associated Press.
"Anything that goes on, anything we do, even today with the #LandBack issue, all of that is just a continuation."
Camp said the occupation drove previously "unimaginable" changes, including the Indian Self-Determination and Education Assistance Act, the Indian Child Welfare Act, the American Indian Religious Freedom Act, and the Indian Gaming Regulatory Act.
"After we left Wounded Knee, it became paramount that protecting Mother Earth was our foremost issue," he explained. "Since that period of time, we've learned that we've got to teach our kids our true history."
Camp said the spirit of Wounded Knee lives on in Indigenous resistance today.
\u201cThe AIM occupation of 1973 endures in a new generation of Native activists at Standing Rock and other protests https://t.co/O0KZn7KF9J\u201d

— ICT (@ICT) 1677451558
"We're not the subjugated and disenfranchised people that we were," he said. "Wounded Knee was an important beginning of that. And because we're a resilient people, it's something we take a lot of pride in."
Some of the participants in the 1973 uprising had been raised by grandparents who remembered or even survived the 1890 massacre of more than 200 Lakota Lakota men, women, and children by U.S. troops at Wounded Knee.
"That's how close we are to our history," Madonna Thunder Hawk, an 83-year-old elder in the Oohenumpa band of the Cheyenne River Sioux Tribe who was a frontline participant in the 1973 occupation, toldIndian Country Today. "So anything that goes on, anything we do, even today with the #LandBack issue, all of that is just a continuation. It's nothing new."
\u201c\u201cWhat the American Indian Movement taught me was that everyone was in the movement,\u201d said Madonna Thunder Hawk, Wounded Knee veteran. On the 50th anniversary of Wounded Knee, she explained that AIM was about children, elders, and families.\u201d

— Nick Estes (@Nick Estes) 1677360354
Nick Tilsen, an Oglala Lakota who played a prominent role in the 2016-17 protests against the Dakota Access Pipeline at Standing Rock, North Dakota and who founded the NDN Collective, toldIndian Country Today that "for me, it's important to acknowledge the generation before us—to acknowledge their risk."
"It's important for us to honor them," said Tilsen, whose parents met at the Wounded Knee occupation. "It's important for us to thank them."
Akim Reinhardt, an associate professor of history at Townson State University in Baltimore, told Indian Country Today that the AIM protests "helped establish a sense of the permanence of Red Power in much the way that Black Power had for African-Americans, a permanent legacy."
"It was the cultural legacy that racism isn't okay and people don't need to be quiet and accept it anymore," he added. "That it's okay to be proud of who you are."
\u201cLeading up to the 50 Year Anniversary of Wounded Knee hear a testimony from Lakota People's Law Project Community Organizer and (AIM) leader Madonna Thunder Hawk, and Russell Means, in this PBS video clip.\n\n#AmericanIndianMovement #WoundedKnee #MadonnaThunderHawk #RussellMeans\u201d

— Lakota Law Project (@Lakota Law Project) 1677085745
Indian Country Todayreports:
The occupation began on the night of Feb. 27, 1973, when a group of warriors led by Oklahoma AIM leader Carter Camp, Ponca, moved into the small town of Wounded Knee. They took over the trading post and established a base of operations along with AIM leaders Russell Means, Oglala Lakota; Dennis Banks, Ojibwe; and Clyde Bellecourt, White Earth Nation.

Within days, hundreds of activists had joined them for what became a 71-day standoff with the U.S. government and other law enforcement.
On March 16, U.S. Marshal Lloyd Grimm was shot and paralyzed from the waist down. Two Indians were subsequently killed during the standoff. Frank Clearwater, a 47-year-old Cherokee from North Carolina, was shot in the head while resting in an occupied church on April 17 and died a week later. The day after Clearwater's death, Lawrence "Buddy" Lamont, a local Lakota and Vietnam War veteran, was shot through the heart by a sniper during a shootout. He was 31 years old.

\u201cBuddy Lamont\u2019s family marches to remember their slain relative. A federal sniper shot and killed Lamont on April 27, 1973, during a ceasefire. The bullet pierced his heart. Lamont was a Vietnam veteran, killed by the US government.\u201d

— Nick Estes (@Nick Estes) 1677518996
Black activist Ray Robinson, who had been working with the Oglala Sioux Civil Rights Organization, went missing during the standoff. In 2014, the FBI confirmed that Robinson died at Wounded Knee, but his body was never recovered.
AIM remains active today. Its members have participated in the fights against the Dakota Access, Keystone XL, and Line 3 pipelines, as well as in the effort to free Leonard Peltier, a former AIM leader who has been imprisoned for over 45 years after a dubious conviction for murdering two FBI agents during a separate 1975 shootout on the Pine Ridge Reservation.
Kevin McKiernan, then a rookie reporter for NPR who was smuggled into Wounded Knee after the Nixon administration banned journalists from covering the standoff, said in an interview with NPR that the #LandBack movement—spearheaded in the U.S. by NDN Collective—is a leading example of the occupation's legacy.
\u201c#OtD 26 Feb 1860 the Wiyot massacre took place when white settlers murdered up to 250 Indigenous Wiyot people at Tuluwat, California, then expelled them from their land. But they and their descendants kept fighting and by 2019 got back most of their land https://t.co/YomPDwMR39\u201d

— Working Class History (@Working Class History) 1677394817
"And I think that there is a collective or a movement like that on every reservation with every tribe," McKiernan said. "They're going to get back, to buy back, to get donated—just do it by inches."
"That's what's going on in every inch of Indian country today," he added.
News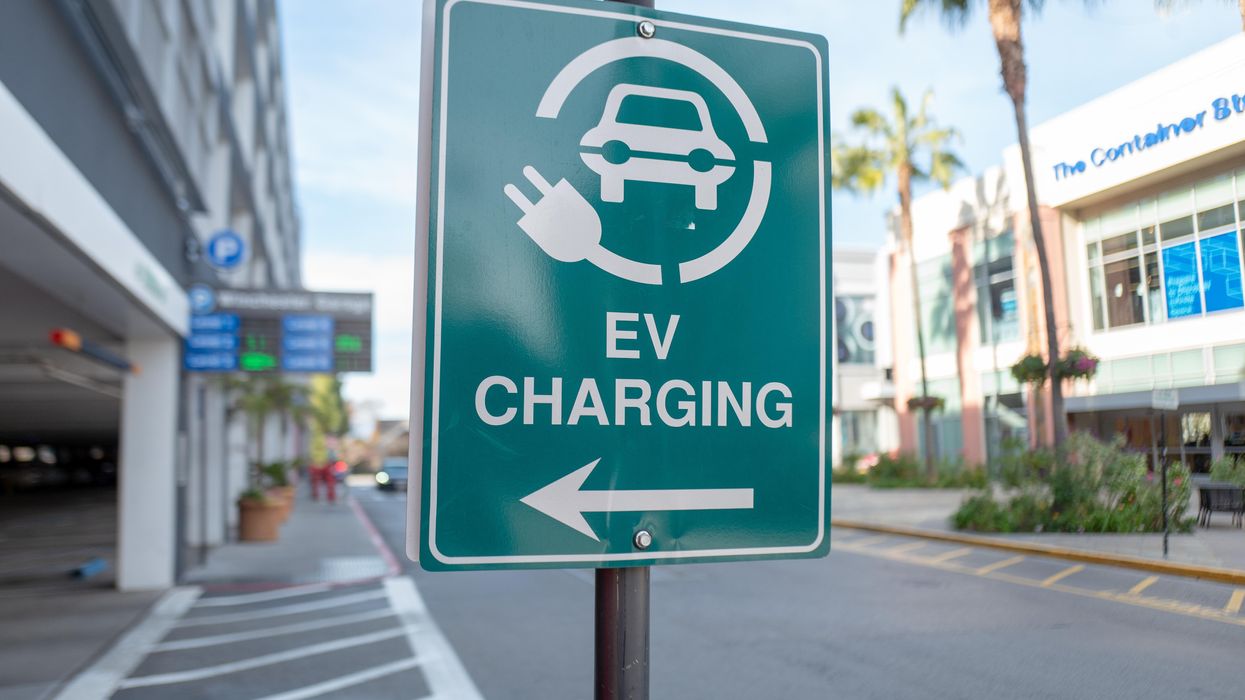 "This is simple," said one campaigner. "Climate action has to take precedence over trade rules."
A coalition of more than three dozen progressive advocacy groups based in the United States and the European Union on Monday implored E.U. policymakers to stop pursuing challenges to the Inflation Reduction Act and urged governments on both sides of the Atlantic to start prioritizing decarbonization over corporate-friendly trade rules.
"As part of any E.U.-U.S. transatlantic sustainable trade initiative, we urge the E.U. to refrain from challenging the IRA with trade instruments. And we call on the U.S. and E.U. to commit to a Climate Peace Clause to protect climate policies around the world from trade disputes, as well as to make good on climate financing and green technology transfer to countries in the Global South," says a letter sent to the U.S.-E.U. Trade and Technology Council.

The letter comes as European Trade Commissioner Valdis Dombrovskis travels to Washington, D.C. for meetings this week with top U.S. officials, including Treasury Secretary Janet Yellen and U.S. Trade Representative Katherine Tai.
Amid an ongoing disagreement over North American electric vehicle manufacturing incentives, renewable energy tax credits, and other green provisions in the IRA, Dombrovskis plans to "negotiate better outcomes for the E.U.," according toPolitico, just as the U.S. Treasury Department prepares to release "a list of criteria for what qualifies as a free trade agreement, potentially making more countries eligible to receive tax credits under the IRA," which was passed by congressional Democrats and signed into law by President Joe Biden last August.
"Countries desperately need to enact bold climate measures and cannot allow outdated trade rules to get in the way."
The letter's 41 signatories—including the Institute for Agriculture and Trade Policy, the Transnational Institute, and other civil society organizations representing millions of people—noted that "at the most recent meeting of the U.S.-E.U. Trade and Technology Council, the Global Trade Working Group announced its intent to embark on a transatlantic sustainable trade initiative."
Melinda St. Louis, the director of Public Citizen's Global Trade Watch, said Monday in a statement that if the U.S. and the E.U. are serious about this, "they first need to commit to 'do no harm' by refraining from attacking one another's climate legislation."
While the IRA "was far from the comprehensive legislation needed to address the urgent climate crisis," states the letter, "it was the result of a difficult compromise negotiated in a narrow but historic window of political opportunity and is a critical step that the U.S. has taken to meet its climate commitments."
Despite this, the E.U. "claims that the structure and the domestic content requirements of tax incentives for electric vehicle, electric battery, and renewable energy production offered through the IRA violate World Trade Organization (WTO) rules," the letter continues. "And it has repeatedly threatened to refer the matter to the WTO Dispute Settlement Body, attempting to force the U.S. to change this law. The E.U. even publicly complained about the incentives before the bill had passed, potentially threatening passage of the important legislation, which passed by the narrowest of margins."
"Time is running out to meet our climate commitments," it adds. "Investments in green jobs and production of green products will be needed to usher in the clean energy transition the world needs," and that requires "adapt[ing] the rules to accelerate a just transition."
\u201cAs @EU_Commission's @VDombrovskis visits DC this week, US & EU groups call for a ceasefire on trade challenges to the IRA & other climate policies #ClimatePeaceClause https://t.co/NXiSpYI4ji\u201d

— Trade Justice Education Fund (@Trade Justice Education Fund) 1677510296
"Will the Biden administration stand up to these trade threats and implement the law as intended to create green jobs and boost manufacturing in the clean energy economy?" asked St. Louis. "And will they commit to supporting other countries as they enact their own bold climate policies?"
Fabian Flues, a trade campaigner with PowerShift Germany, insisted that there is no other reasonable choice.
"This is simple: climate action has to take precedence over trade rules," said Flues. "The E.U. would do the fight against climate change a huge disservice if it challenged the Inflation Reduction Act in trade tribunals. Instead, the E.U. should increase its efforts to pursue a genuine ecological and fair industrial policy. Such efforts must be accompanied by increased climate financing and green technology transfer so that countries in the Global South don't lose out from increased climate action in the U.S. and E.U."

According to the coalition:
As advanced economies and major current and historic emitters of greenhouse gases, it would be a powerful step for the U.S. and E.U. to agree to a Climate Peace Clause—a binding commitment by these governments to refrain from using dispute settlement mechanisms in the WTO or other trade and investment agreements to challenge each other's climate policies. Not only should the E.U. refrain from using trade rules to challenge the IRA, but both should commit to refraining from challenging other countries' policies meant to hasten the green transition. This would set an example and create the much-needed space for governments to adopt and maintain the climate policies needed to create green jobs and meet their commitments under the Paris climate agreement.

Such an agreement between these two powers must also include climate financing for countries in the Global South and the sharing of green technologies, as outlined in the United Nations Framework Convention on Climate Change and the Paris agreement, to support/contribute to climate solutions that are truly sustainable and equitable for all. This will be necessary to support the clean energy transition in countries that cannot afford similar subsidy-based incentives. A true transatlantic collaboration to address catastrophic climate change, and related global social, health, and biodiversity crises, will entail supporting—rather than undermining—green industrial policies on both sides of the Atlantic. Further, we must work together to meet commitments for financial support and technological transfer to developing countries and to transform inequitable global structures in order to facilitate a just transition for all.

This is not the first time labor and environmental groups have demanded that policymakers stop impeding sorely needed climate action by weaponizing global trade rules. As Biden hosted French President Emmanuel Macron just before a December meeting of the U.S.-E.U. Trade and Technology Council, activists held a protest outside the White House to denounce the leading role that Macron has played in fostering E.U. opposition to the IRA.
On the same day, the Sierra Club and the Trade Justice Education Fund published an analysis outlining the need for a Climate Peace Clause.
As the groups' research explained, North American production requirements were key to securing the political support needed to enact the IRA, but progress on creating green jobs and slashing planet-heating pollution remains at risk of being derailed by Investor-State Dispute Settlement complaints and other objections filed at neoliberal trade institutions.
As Trade Justice Education Fund executive director Arthur Stamoulis said Monday, "Countries desperately need to enact bold climate measures and cannot allow outdated trade rules to get in the way."
"By committing to not challenge other nations' climate initiatives as violations of old trade rules," Stamoulis added, "the United States can simultaneously encourage countries to take more ambitious climate action and better defend its own climate-focused industrial policy."
News
SUPPORT OUR WORK.
We are independent, non-profit, advertising-free and 100%
reader supported.