For Immediate Release
December, 15 2010, 11:40am EDT
Contact:
Brian Campbell, brian.campbell[at]ilrf.org, 202-347-4100 x102 or 202-701-3021
Tim Newman, tim.newman[at]ilrf.org, 202-347-4100 x113 or 617-823-9464
US Department of Labor Lists Cocoa, Cotton and Other Goods as Products Made by Forced, Child Labor
Today, the US Department of Labor (DOL) released its second list of goods believed to have been
produced using forced or child labor globally. DOL also releases its 2010
Findings on the Worst Forms of Child Labor and a list of products produced by
forced or indentured child labor as required by Executive Order 13126.
The list of goods includes a number of industries where the International Labor
Rights Forum (ILRF) has identified these labor rights abuses to occur including
cocoa, cotton, tobacco and rubber.
WASHINGTON
Today, the US Department of Labor (DOL) released its second list of goods believed to have been
produced using forced or child labor globally. DOL also releases its 2010
Findings on the Worst Forms of Child Labor and a list of products produced by
forced or indentured child labor as required by Executive Order 13126.
The list of goods includes a number of industries where the International Labor
Rights Forum (ILRF) has identified these labor rights abuses to occur including
cocoa, cotton, tobacco and rubber.
As part of the Trafficking Victims Protection
Reauthorization Act of 2005 (TVPRA of 2005), DOL's Bureau of
International Labor Affairs (ILAB) was tasked with "develop[ing] and
mak[ing] available to the public a list of goods from countries that the Bureau
of International Labor Affairs has reason to believe are produced by forced
labor or child labor in violation of international standards." ILRF
is pleased to see that USDOL has published a second edition of this useful
resource. A continued commitment to updating the list will help consumers and
businesses received timely information and identify sectors that require
particular focus.
Since 2001, ILRF has been pushing US-based cocoa
importers and chocolate companies like Hershey to take effective action to end
the use of child, trafficked and forced labor on West African cocoa
farms. ILRF Campaigns Director Tim Newman said,
"By including cocoa on the list of products made by child labor, the US
government has acknowledged the lack of progress the chocolate industry has
made in eliminating serious labor rights abuses in this sector, despite years
of promises."
ILRF has also been working to stop forced and child
labor in the cotton industry globally, especially in Uzbekistan. Reports published
by ILRF and its global partners have confirmed the ongoing removal of thousands
of children from schools across Uzbekistan
who are forced to pick cotton during harvest season. While many of
world's largest retailers have agreed to address the severe abuses
associated with Uzbek cotton in their supply chains, the children's
clothing store Gymboree remain silent on this issue despite requests from
consumers and shareholders for the company to take action on this issue.
Other additional products that ILRF has publicly
identified potentially produced by forced and/or child labor that appear on the
official list are: cotton from Tajikistan,
cottonseed and stones from India,
rubber from Liberia, sugarcane
from Guatemala, surgical
instruments from Pakistan
and tobacco from Malawi.
ILRF also has a long history of working to eliminate child labor in the soccer
ball industry in India.
The fact that many of these products have been listed by USDOL for the second
time indicates that stronger efforts are urgently required to end egregious
labor rights abuses in these sectors.
Commenting on the importance of the list, Brian Campbell, ILRF Director of Policy and Legal Programs,
said, "This list is a critical tool that consumers and businesses can use
to identify the sectors where forced and child labor abuses continue. The
challenge now is to implement business practices that lead to higher labor
standards and living and working conditions for workers."
Tim
Newman added, "We support USDOL in its efforts to
identify products imported to the United States made using forced and
child labor. We hope that future iterations of USDOL's list of goods will
continue the work of this year's report in expanding the number of
countries that are investigated in the creation of the list."
ILRF is an advocacy organization dedicated to achieving just and humane treatment for workers worldwide. ILRF serves a unique role among human rights organizations as advocates for and with working poor around the world. We believe that all workers have the right to a safe working environment where they are treated with dignity and respect, and where they can organize freely to defend and promote their rights and interests.
LATEST NEWS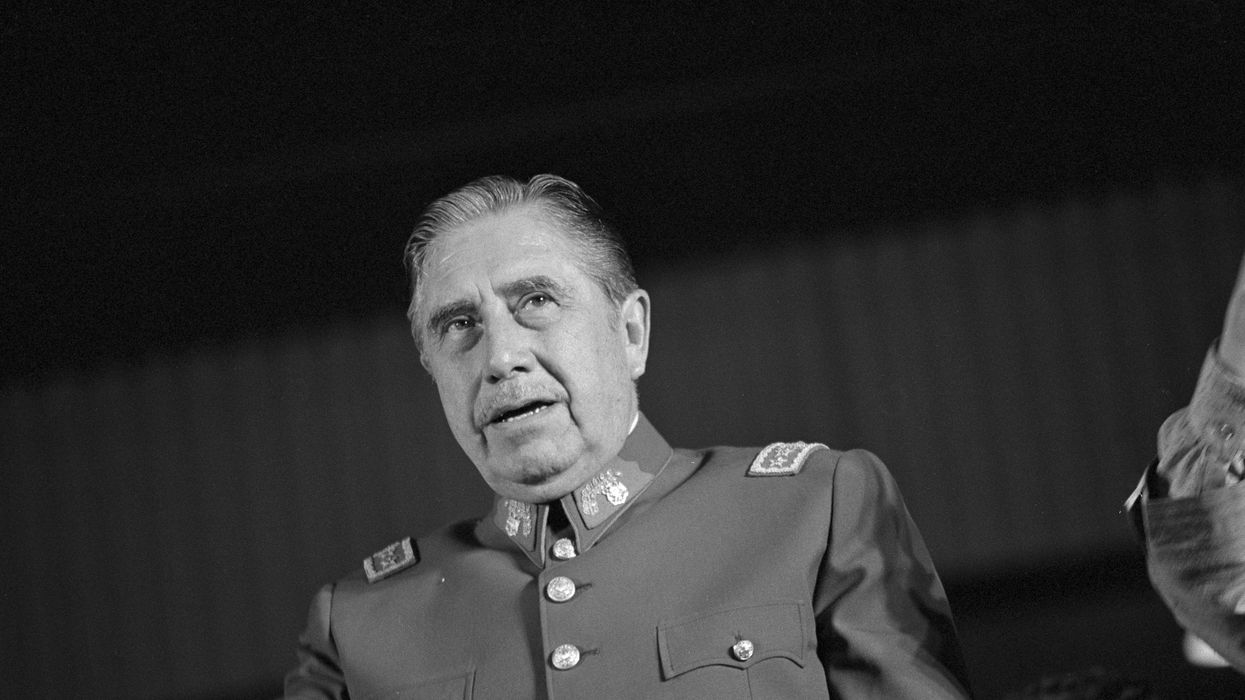 "Huge congratulations to the U.S. members who made this call from the delegation, and to all those who have fought like hell to declassify these files and bring justice for the bloody crimes of September 1973."
The U.S. State Department has declassified a pair of documents related to events leading up to the 1973 coup in Chile, a violent assault on democracy covertly backed by the Central Intelligence Agency.
The two documents were made public late last week following renewed calls for transparency by U.S. Reps. Alexandria Ocasio-Cortez (D-N.Y.), Greg Casar (D-Texas), and other progressive lawmakers who visited Chile earlier this month as part of a broader Latin America trip. The Chilean government and international human rights groups have also been calling for the declassification of documents containing details about the U.S.-backed coup for years.
The newly declassified files are daily briefs President Richard Nixon received on September 11, 1973—the day of the overthrow of Salvador Allende—and three days prior to the coup.
"A number of reports have been received... indicating the possibility of an early military coup," reads Nixon's daily brief for September 8, 1973. "Navy men plotting to overthrow the government now claim army and air force support."
The brief notes that Fatherland and Freedom, a fascist paramilitary group, "has been blocking roads and provoking clashes with the national police, adding to the tension caused by continuing strikes and opposition political moves. President Allende earlier this week said he believed the armed forces will ask for his resignation if he does not change his economic and political policies."
Nixon—who was closely involved in efforts to block Allende from assuming office and once ordered the CIA to "make the [Chilean] economy scream"—also received a daily brief on the day of the coup, just before Allende's ouster. The democratically elected left-wing president took his own life during the coup after refusing to step down.
"Plans by navy officers to trigger military action against the Allende government are supported by some key army units," the September 11 brief reads. "The navy is also counting on help from the air force and national police."
"Socialists, leftists, extremists, and Communists are equally determined not to compromise," the brief adds. "They are gambling that the military and political opposition cannot carry out moves to oust the government or even to impose restraints on it. President Allende, for his part, still hopes that temporizing will fend off a showdown."
Led by Gen. Augusto Pinochet, the Chilean military seized control of the government on September 11. What followed was a vicious, decades-long reign of terror and repression during which tens of thousands of Chileans were killed, tortured, or disappeared by the Pinochet regime, which continued to receive support from the CIA.
As the CIA admitted in a 2000 report, "Many of Pinochet's officers were involved in systematic and widespread human rights abuses... Some of these were contacts or agents of the CIA or U.S. military."
Pinochet was arrested in 1998 and later indicted for a range of human rights violations. The dictator died before facing trial.
Peter Kornbluh of the nonprofit National Security Archive welcomed the declassification of the two presidential briefs but questioned why they had been kept under such tight secrecy for decades, given that they don't "contain not a single sentence that could compromise U.S. national security."
"I'm happy that the Freedom of Information Act, together with some positive diplomacy by the Chilean government, broke a secrecy barrier that has kept us from knowing this history for 50 years," said Kornbluh, National Security Archive's Chile specialist. "I hope the [Biden] administration will reinforce its commitment to transparency by releasing all the documents that, inexplicably, remain secret after all this time."
The Chilean government, currently led by progressive President Gabriel Boric, also hailed the release of the documents.
Gloria de la Fuente, Chile's undersecretary of foreign affairs, thanked the Biden administration for "its willingness to accept the request to declassify files related to our country."
"Fifty years after the coup d'état," the diplomat said, "the declassification of archives of this documentation promotes the search for truth and reinforces the commitment of our countries to our democratic values."
News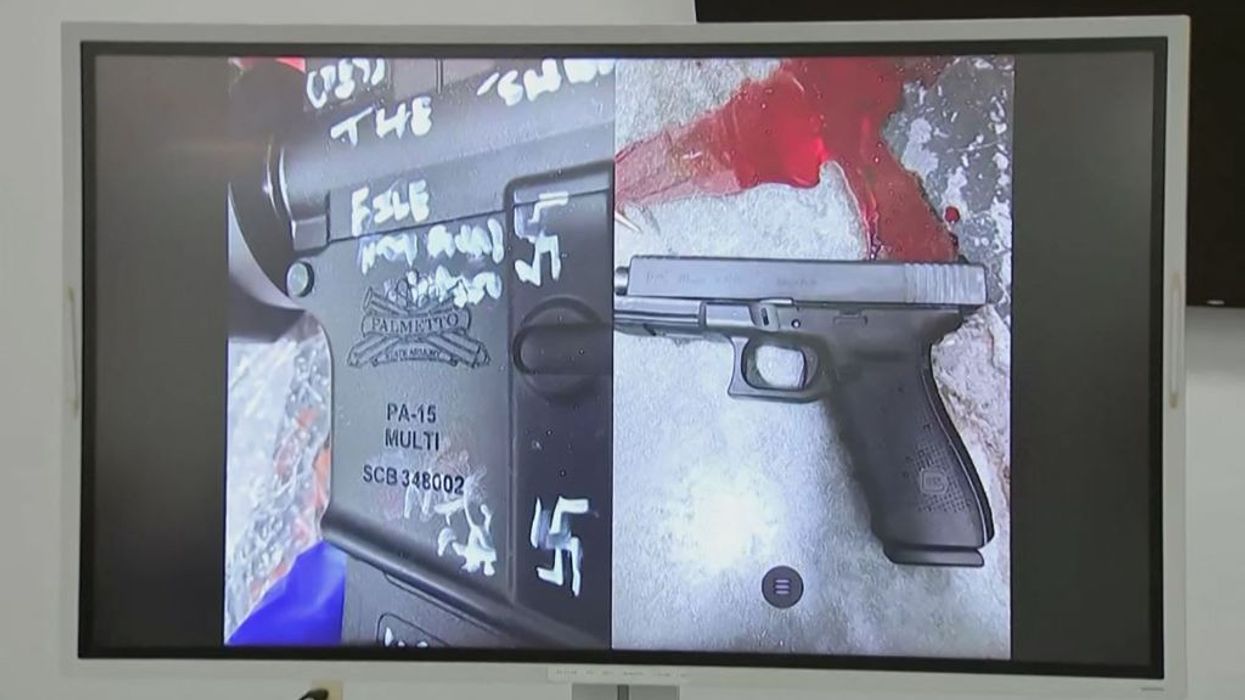 'He hated Black people,' the sheriff said
A racist white man killed three black people in a racially motivated attack then killed himself in Jacksonville, Florida.
The man, identified by local media as 21-year-old Ryan Palmeter, entered a Dollar General store and opened fire with an AR-15 assault rifle.
Sheriff T K Waters said three blacks - two men and a woman - were killed by the gunman, who wore body armor and left manifestos of his "disgusting ideology of hate." The gunman had swastikas drawn on his AR-15-style rifle
"This shooting was racially motivated, and he hated Black people," Sheriff Waters said.
"He targeted a certain group of people and that's Black people. That's what he said he wanted to kill. And that's very clear," Sheriff Waters said. The manifestos made it clear: "He wanted to kill n******," the sheriff said.
The attack happened less than a mile from the historically black Edwards Waters University.
The shooter first went to the university campus, where he was asked to identify himself by a security officer, the university said in a statement. When he refused, he was asked to leave.
"The individual returned to their car and left campus without incident," the statement added.
Ryan Palmeter lived with his parents in nearby Oakleaf and was a registered Republican, according to Florida voting records.
Mass shootings have become commonplace in the U.S., with more than 469 so far in 2023, according to the Gun Violence Archive.
News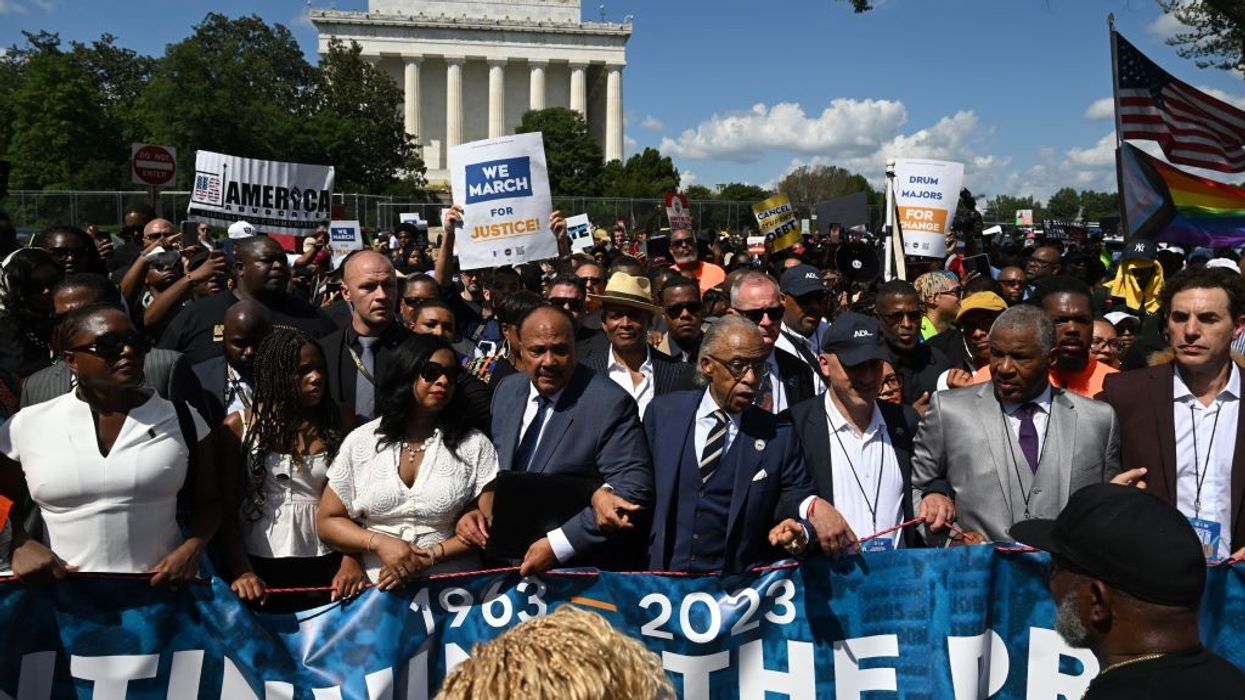 'Our legacy of resistance & building never ends'
Tens of thousands of Americans converged on Washington Saturday to commemorate the 60th anniversary of the March on Washington for Jobs and Freedom, a turning point in the 1960s U.S. civil rights movement at which Martin Luther King Jr gave his galvanizing "I have a dream" speech.
Organizers say today's march was not a commemoration but a continuation of the demands made in 1963.
Martin Luther King Jr.'s only grandchild Yolanda Renee King, 15, told the gathering that if she could speak to her grandfather today, she would say, "I am sorry we still have to be here to rededicate ourselves to finishing your work."
"Sixty years ago, Dr. King urged us to struggle against the triple evils of racism, poverty, and bigotry," she said. "Today, racism is still with us. Poverty is still with us. And now gun violence has come for our places of worship, our schools, and our shopping centers."
"When people say my generation is cynical, we say cynicism is a luxury we cannot afford," she said. "I believe that my generation will be defined by action, not apathy."
"We have made progress, over the last 60 years, since Dr. King led the March on Washington," said Alphonso David, president and CEO of the Global Black Economic Forum. "Have we reached the mountaintop? Not by a longshot."
News
We Must Raise $80,000 by September 1st
Please Support Our
Summer Campaign Today!