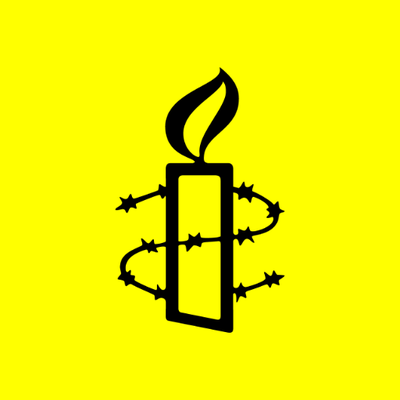 Federal Executions in the United States Buckle Global Progress on Abolition
Ahead of the first of three federal executions scheduled to take place in 2021, with Lisa Montgomery facing execution on January 12, 2020, which would make her the first woman to be executed by the federal government in 67 years, Amnesty International USA's Interim Executive Director, Bob Goodfellow said:
"President Donald Trump must grant clemency to those facing execution during the last days of his administration and President-Elect Joe Biden should end the use of the federal death penalty immediately upon taking office.
WASHINGTON
Ahead of the first of three federal executions scheduled to take place in 2021, with Lisa Montgomery facing execution on January 12, 2020, which would make her the first woman to be executed by the federal government in 67 years, Amnesty International USA's Interim Executive Director, Bob Goodfellow said:
"President Donald Trump must grant clemency to those facing execution during the last days of his administration and President-Elect Joe Biden should end the use of the federal death penalty immediately upon taking office.
"After a seventeen-year hiatus in federal executions, the Trump administration resumed federal executions this last year and has pursued far more executions on federal death row since reliable statistics began to be gathered in 1927. The cases of those selected for execution have been marked by arbitrariness, ineffective legal representation, racial bias, and, in violation of international law and standards, have involved people with severe mental and intellectual disabilities.
"By resuming the cruelest and most irreversible of punishments, the federal government is dramatically and disgracefully out of step with the general momentum. Around the world countries are increasingly moving away from the death penalty. In the United States twenty-two states have abolished the death penalty, while in all fifty states people are fighting tirelessly to end the inhumane practice.
"2020 brought enormous losses as a result of the pandemic. All three people facing execution have felt the impact of the pandemic, as two of Lisa Montgomery's lawyers contracted COVID-19, and in December, Corey Johnson and Dustin Higgs reportedly tested positive themselves. Instead of ensuring the safety of all, these actions only add to the death toll and further chip away at this country's morale."
Background and context
The death penalty is the ultimate cruel, inhuman and degrading punishment. Amnesty opposes the death penalty in all cases without exception - regardless of who is accused, the nature or circumstances of the crime, or method of execution. Amnesty International believes that the death penalty should be abolished, once and for all.
The United States' human rights record was reviewed by the United Nations Human Rights Council in 2020. During oral remarks, 34 countries, almost one third, called for the United States to issue a moratorium on the death penalty and executions.
Amnesty International previously called for the federal government to end the federal death penalty and to rescind the July 25, 2019 addendum to the Federal Execution Protocol and the recently enacted Department of Justice rule on "Manner of executions". The organization also called on the federal government to withdraw any execution dates already set, cease to seek any death sentences, withdraw authorization for all pending death penalty cases, commute all federal death sentences, and for the United States Bureau of Prisons to dismantle the death chamber at FCI Terre Haute prison. Additionally, Amnesty International calls on Congress to abolish the death penalty in federal law.
As the COVID-19 pandemic rages on, more people on death row across the United States have died of COVID-19 than were executed this year.
Amnesty International is a global movement of millions of people demanding human rights for all people - no matter who they are or where they are. We are the world's largest grassroots human rights organization.
(212) 807-8400
LATEST NEWS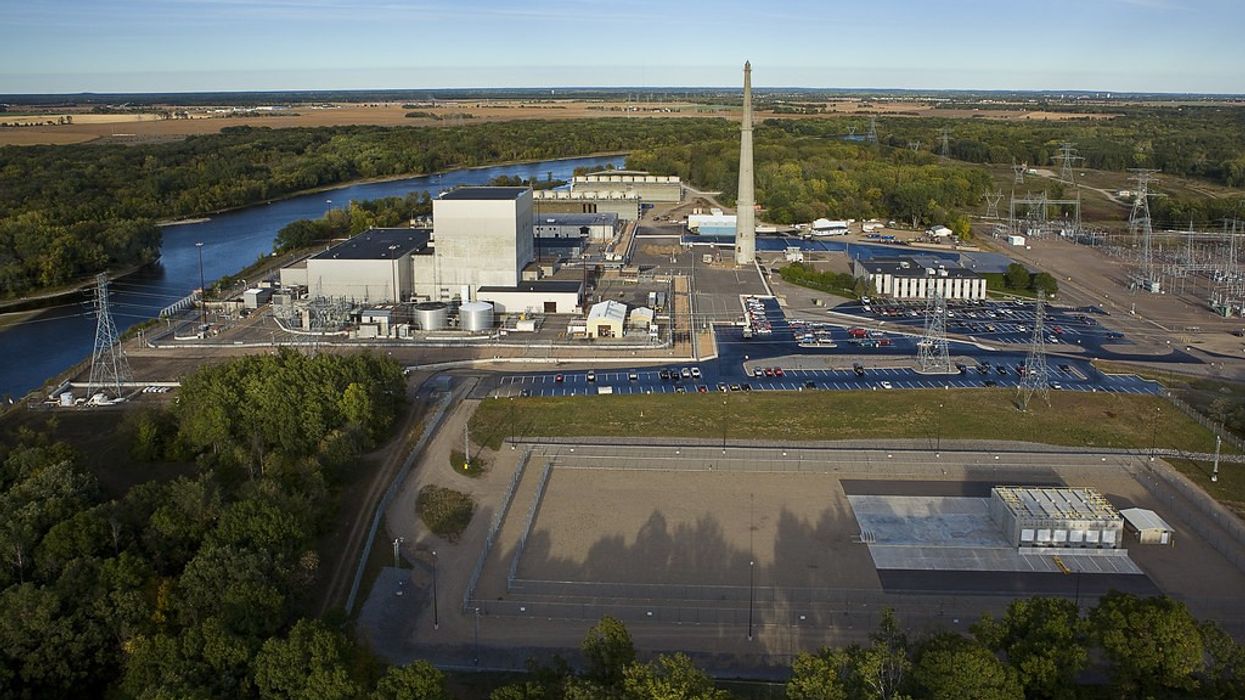 Xcel Energy reported a leak of tritium-contaminated water at its Monticello nuclear power plant on November 22. State authorities just acknowledged they're monitoring the ongoing cleanup effort.
Xcel Energy in late November told Minnesota and federal officials about a leak of 400,000 gallons of water contaminated with radioactive tritium at its Monticello nuclear power plant, but it wasn't until Thursday that the incident and ongoing cleanup effort were made public.
In a statement, Xcel said Thursday that it "took swift action to contain the leak to the plant site, which poses no health and safety risk to the local community or the environment."
"Ongoing monitoring from over two dozen on-site monitoring wells confirms that the leaked water is fully contained on-site and has not been detected beyond the facility or in any local drinking water," the company added.
The Monticello plant, adjacent to the Mississippi River, is roughly 35 miles northwest of Minneapolis.
Asked why it didn't notify the public sooner, the Minneapolis-based utility giant said: "We understand the importance of quickly informing the communities we serve if a situation poses an immediate threat to health and safety. In this case, there was no such threat."
But Excel wasn't the only entity with knowledge of the situation. The company said it alerted the U.S. Nuclear Regulatory Commission (NRC) and state authorities on November 22, the day the leak was confirmed.
According toThe Star Tribune: "A high level of tritium in groundwater was reported to the Nuclear Regulatory Commission when first discovered, which published the 'nonemergency' report in its public list of nuclear events the next day. The listing said the source of the tritium was being investigated."
As Minnesota Public Radioexplained, "The NRC's November public notice was not in a news release" and was only visible "online at the bottom of a list of 'non-emergency' event notification reports."
Asked why they waited four months to inform residents, state regulators who are monitoring the cleanup said they were waiting for more information.

"We knew there was a presence of tritium in one monitoring well, however Xcel had not yet identified the source of the leak and its location," Minnesota Pollution Control Agency (MPCA) spokesperson Michael Rafferty said Thursday.
The source of the leak—a broken pipe connecting two buildings—was detected on December 19 and quickly patched.
"Now that we have all the information about where the leak occurred, how much was released into groundwater, and that contaminated groundwater had moved beyond the original location, we are sharing this information," said Rafferty.
Dan Huff, assistant commissioner of the Minnesota Department of Health (MDH), said, "If at any time someone's health is at risk, we would notify folks immediately." However, he continued, "this is a contained site underneath the Xcel plant and it has not threatened any Minnesotans' health."
Echoing Xcel and MDH officials, MPCA said in a statement: "The leak has been stopped and has not reached the Mississippi River or contaminated drinking water sources. There is no evidence at this time to indicate a risk to any drinking water wells in the vicinity of the plant."
Kirk Koudelka, MPCA assistant commissioner for land and strategic initiatives, declared that "our top priority is protecting residents and the environment."
"The MPCA is working closely with other state agencies to oversee Xcel Energy's monitoring data and cleanup activities," said Koudelka. "We are working to ensure this cleanup is concluded as thoroughly as possible with minimal or no risk to drinking water supplies."
Since reporting the leak, Xcel has been pumping, storing, and processing contaminated groundwater, which "contains tritium levels below federal thresholds," according toThe Associated Press.
As the news outlet reported:
Tritium is a radioactive isotope of hydrogen that occurs naturally in the environment and is a common by-product of nuclear plant operations. It emits a weak form of beta radiation that does not travel very far and cannot penetrate human skin, according to the NRC. A person who drank water from a spill would get only a low dose, the NRC says.

The NRC says tritium spills happen from time to time at nuclear plants, but that it has repeatedly determined that they've either remained limited to the plant property or involved such low offsite levels that they didn't affect public health or safety. Xcel reported a small tritium leak at Monticello in 2009.

Xcel said it has recovered about 25% of the spilled tritium so far, that recovery efforts will continue and that it will install a permanent solution this spring.

"Xcel Energy is considering building above-ground storage tanks to store the contaminated water it recovers, and is considering options for the treatment, reuse, or final disposal of the collected tritium and water," AP noted. "State regulators will review the options the company selects."
As MPR reported, news of the leak "comes as Xcel is asking federal regulators to extend Monticello's operating license through 2050—when the plant will be nearly 80 years old."
The company says that doing so "is critical to meeting a new state law mandating fully carbon-free electricity by 2040," The Star Tribune reported.
But on social media, commentators pointed out that such pollution "doesn't happen with solar and wind."
"Building more nuclear power plants is a bad solution to the climate crisis," one user from Minnesota tweeted. "A good solution is more wind turbines and solar panels."
News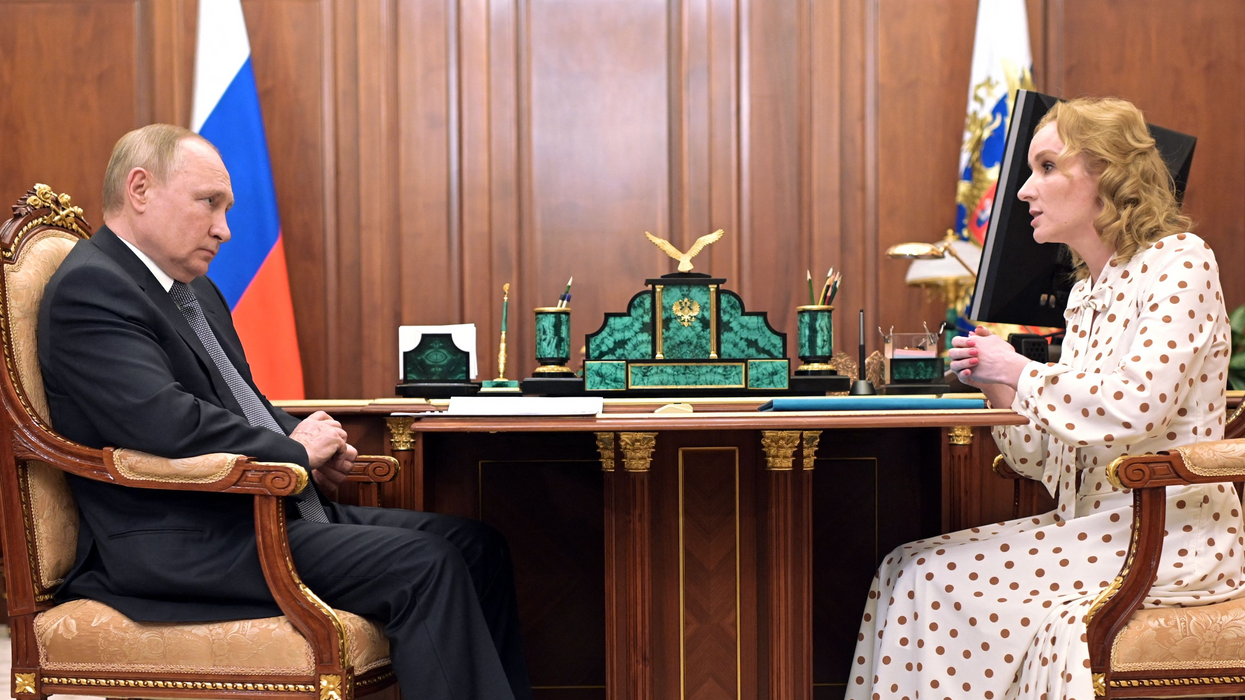 "It is forbidden by international law for occupying powers to transfer civilians from the territory they live in to other territories," said the court's lead judge. "Children enjoy special protection under the Geneva Convention."
The International Criminal Court on Friday issued international arrest warrants for Russian President Vladimir Putin and Commissioner for Children's Rights Maria Lvova-Belova for allegedly abducting Ukrainian children and transporting them to Russia.
The Hague-based ICC said that there are "reasonable grounds to believe" that Putin and Lvova-Belova bear "individual criminal responsibility" for "the war crime of unlawful deportation" of Ukrainian children "from occupied areas of Ukraine to the Russian Federation."
ICC President Judge Piotr Hofmański said in a video statement announcing the warrant that "it is forbidden by international law for occupying powers to transfer civilians from the territory they live in to other territories. Children enjoy special protection under the Geneva Convention."
Ukrainian officials accuse Russian forces of taking around 14,000 children from Ukraine to Russia since Putin launched the invasion in February 2022.
"They change their citizenship, give them up for adoption under guardianship, commit sexual violence and other crimes," Daria Herasymchuk, the commissioner for children's rights and rehabilitation for Ukraine, toldEuronews.

Lvova-Belova has defended the deportations as "saving" lost or orphaned children.

The ICC warrants came one day after the United Nations' Independent International Commission of Inquiry on Ukraine published a report detailing Russian war crimes against Ukrainians including "willful killings, attacks on civilians, unlawful confinement, torture, rape, and forced transfers and deportations of children."

News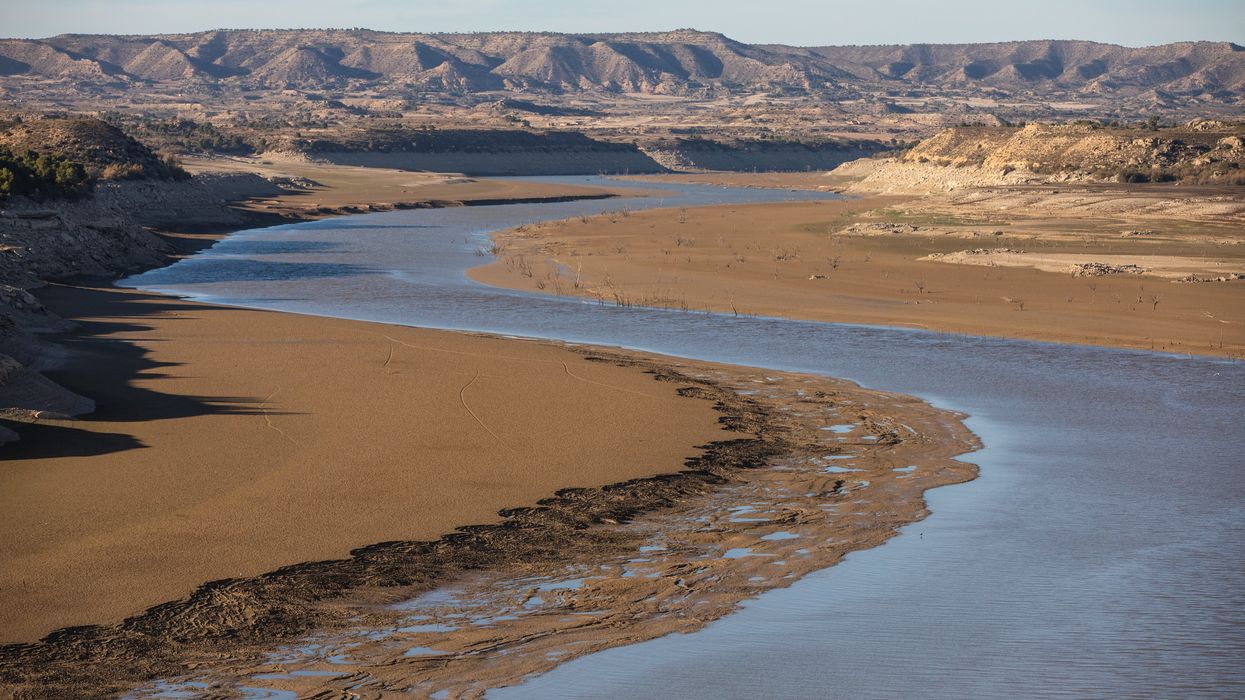 Water overuse and a failure to recognize that countries are interdependent when it comes to the global water cycle has placed the world on a path to a potential 40% freshwater supply shortfall by the end of the decade.
Ahead of the first United Nations conference on water in more than four decades, experts from the Global Commission on the Economics of Water released a landmark report Friday to warn the international community that the world is "heading for massive collective failure" in the management of the planet's water supply and demand that governments treat water as a "global common good."
Policymakers' failure to ensure equal access to water, protect freshwater ecosystems, and recognize that communities and countries are interdependent when it comes to the global water cycle has resulted in two billion people lacking a safe drinking supply and "the prospect of a 40% shortfall in freshwater supply by 2030, with severe shortages in water-constrained regions," according to the report.
The 32-page document, titled Turning the Tide: A Call to Collective Action, "marks the first time the global water system has been scrutinized comprehensively and its value to countries—and the risks to their prosperity if water is neglected—laid out in clear terms."
In a video released ahead of the report, co-author Johan Rockström, who directs the Postdam Institute for Climate Impact Research in Germany, noted that the expected freshwater shortage is partially due to the fact that "we're changing the very source of freshwater precipitation" as human activities including fossil fuel extraction drive planetary heating.
"However, water is not just a casualty but also a driver of the climate crisis," reads the report. "Extreme water events cause an immediate loss of carbon uptake in nature. Droughts lead to fires and massive loss of biomass, carbon, and biodiversity. The loss of wetlands is depleting the planet's greatest carbon store, while the drop in soil moisture is reducing the terrestrial and forest ecosystem's ability to sequester carbon."
"We will fail on climate change if we fail on water," the report continues.
Humans' misuse of water, pollution of water, and changes to the hydrological cycle amount to "a triple crisis," Rockström toldThe Guardian, which must be solved by recognizing water as a "global commons."
According to the report, the majority of countries depend on the evaporation of water from neighboring countries for about half of their water supply. This "green" water is held in soils and transpired from forests and other ecosystems.

Countries "are not only interconnected by transboundary blue water flows but also through green water, i.e., atmospheric green water flows of water vapor, flows which... extend far beyond traditional watershed boundaries," the report states.
The report points to regressive and inefficient use of water subsidies, which "typically favor the well-off and corporations more than the poor," and $500 billion annually in agriculture subsidies, the majority of which "have been assessed to be price-distorting" and which can fuel excessive water consumption.
"Our economic systems by and large fail to account for the value of water," reads the report. "This leads to the excessive and unsustainable use of finite freshwater resources and a corresponding lack of access for the poor and vulnerable in many places. We must systematically incorporate the values of water into decision-making, so it can be used far more efficiently in every sector, more equitably in every population and more sustainably, both locally and globally."
The authors recommended seven steps that policymakers must take to avoid a water shortage by the end of the decade, including:
Manage water supplies as a common good by recognizing that water is critical to food security and all sustainable development goals;
Mobilize multiple stakeholders—public, private, civil society, and local community—to scale up investments in water through new
modalities of public-private partnerships;
Cease underpricing water and target support for the poor;
Phase out water and agriculture subsidies that "generate excessive water consumption and other environmentally damaging practices";
Establish Just Water Partnerships to enable investments in water access, resilience and sustainability in low- and middle-income countries;
Move forward on steps that can be taken this decade to "move the needle significantly," including fortifying depleted freshwater systems, recycling industrial and urban wastewater, reusing water in the production of critical materials, and shifting agricultural systems to include less water-intensive crops and drought-resistant farming; and
Reshape multilateral governance of water by incorporating new water standards into trade agreements and prioritizing equality in water decision-making.
The collective call to action, said the authors, "will enable us to convert water from a growing global tragedy to immense global opportunity: to bring a new direction to policies and collaboration, innovation and investment, and finance, so that we conserve and use water more efficiently, and ensure that everyone has access to the water they need."
The Global Commission on the Economics of Water will present its findings at the U.N. Water Conference on March 22.
News
SUPPORT OUR WORK.
We are independent, non-profit, advertising-free and 100%
reader supported.