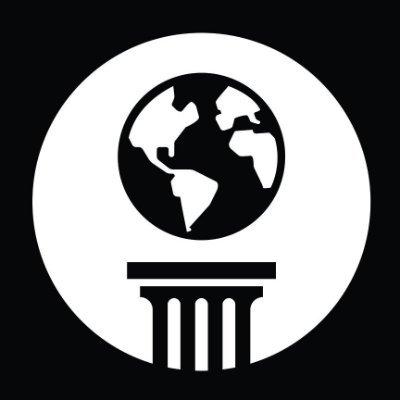 For Immediate Release
March, 26 2013, 04:35pm EDT
Contact:
Email:,info@earthjustice.org
New Survey, Same Evidence: Our Streams and Rivers Are Dangerously Polluted
The Obama administration must act swiftly to protect our clean water
WASHINGTON
Today, the U.S. Environmental Protection Agency released an extensive survey reporting that more than half of our nation's stream and river miles are severely polluted, or listed as "impaired" or in "poor condition." This is the most dire in a string of water assessments over the last 20 years that have reported high percentages of water impairment and pollution in the United States.
The following are the numbers reported in the last several stream and river assessments:
1994: 36% of our streams and rivers were reported partially impaired or fully impaired.
1996: 36% of waters assessed did not meet water quality standards. Very few rivers were assessed (approximately 19%), so the reality could have been worse than reported.
1998: 40% of waters assessed did not meet water quality standards.
2000: 44% of waters assessed did not meet water quality standards.
2002: 45% of assessed rivers and streams were listed as impaired.
According to assessment released today:
55% of our river and stream miles are in poor condition.
27% of the nation's rivers and streams have excessive levels of nitrogen, and 40% have high levels of phosphorus. These nutrient pollutants cause toxic green slime outbreaks that are harmful to public health.
24% of the rivers and streams monitored were rated poor due to the loss of healthy habitat surrounding them.
9% of assessed river and stream miles were found unsafe for swimming and recreation due to high bacteria levels.
More than 13,000 miles of rivers have fish with mercury levels that may be unsafe for human consumption.
The following is a statement from Earthjustice attorney Jennifer Chavez:
"The EPA and our nation's leaders have known for years that we have a very serious dirty water problem in the United States. The more we assess, the worse the picture gets for our nation's waterways. If you look at this grim report against several other similarly grave reports over the last 20 years, you will see that we can't afford inaction any longer. When more than half of our nation's waters are listed in 'poor condition'--and these are the same waters that our families rely on for drinking water and the same streams and rivers that we enjoy for recreation--it is time for serious action.
"Until our nation's leaders commit to cleaning up our waters, our communities and families will pay the price with our health. And until we get a handle on actually regulating water pollution from the biggest industrial polluters, such as the agriculture and mining industries, every two years we will see this dreadful picture of 50 percent or more of our nation's water grievously polluted.
"Right now, there are smart, common-sense policies that will clean up our waterways and keep us safe from harmful pollution just sitting at the White House waiting for final approval. We need the Obama administration to finalize its guidance to restore Clean Water Act protections to all waters the United States, because as this survey shows, we simply can't afford to lose any more of our crucial waters to pollution and contamination."
Earthjustice is a non-profit public interest law firm dedicated to protecting the magnificent places, natural resources, and wildlife of this earth, and to defending the right of all people to a healthy environment. We bring about far-reaching change by enforcing and strengthening environmental laws on behalf of hundreds of organizations, coalitions and communities.
800-584-6460
LATEST NEWS
The state of Arizona has for two decades ignored a previous Supreme Court ruling that aimed to ensure defendants would be sentenced fairly.
The U.S. Supreme Court on Wednesday issued a rare rebuke of Arizona's criminal justice system as the majority ruled in favor of a death row inmate who has called for a resentencing, saying the state ignored legal precedents during his trial.
In a 5-4 decision, Chief Justice John Roberts and Justice Brett Kavanaugh joined with the court's three liberal judges in Cruz v. Arizona, with Justice Sonia Sotomayor writing the majority opinion.
The majority ruled that lawyers who prosecuted John Montenegro Cruz for the murder of a police officer in 2003 failed to inform jurors during his sentencing that if Cruz was not executed by the state, he would be sentenced to life in prison without the possibility of parole.
Instead, the prosecutors falsely told the jury that Cruz would be able to walk free unless he was sentenced to death.
As the Associated Press reported, at least one juror said after the trial that if she had been informed that Cruz would be sentenced to life in prison without parole, she "would have voted for that option."
Cruz is not the only Arizona death row inmate whose life could be spared by the ruling. For nearly two decades, the state has ignored a previous Supreme Court ruling that required jurors in certain death penalty cases to be informed that the alternative to capital punishment is a life sentence without parole.
Wednesday's ruling could overturn the death row sentences of roughly 30 inmates in Arizona, including Cruz, who may be granted new penalty phases of their trials.
Supreme Court observers including Mark Joseph Stern at Slate and Steve Vladeck of the University of Texas noted that post-conviction relief for an inmate is "rare" at the high court.
\u201cOh wow: The Supreme Court's third and final opinion of the day is in Cruz v. Arizona, and it's a 5\u20134 win for a prisoner seeking postconviction relief. Extremely rare these days. Roberts and Kavanaugh joined the liberals, with Sotomayor writing. https://t.co/VQL01Jk2Fp\u201d

— Mark Joseph Stern (@Mark Joseph Stern) 1677078166
By allowing jurors to go uninformed of the option of a life sentence without parole, the majority said, Arizona violated the 1994 Supreme Court case Simmons v. South Carolina. In that case the court said prosecutors cannot tell jurors that a defendant will pose a threat to society if they're not actually eligible for parole.
Arizona did not apply that ruling to its death penalty cases, and Cruz's lawyers argued the state continued to ignore the ruling even after the court directly told officials to comply with Simmons in another 2016 ruling in the case Lynch v. Arizona.

"Arizona courts refused to apply the Supreme Court's decision in Lynch to cases that had already been decided," University of Michigan law professor Leah Litman explained at Slate. "They refused to apply Lynch on the grounds that state law allowed defendants to challenge their convictions or sentences on the basis of 'new' Supreme Court rules. And, Arizona continued, Lynch did not announce a 'new' rule. Lynch had simply applied an existing rule (from Simmons) to Arizona without actually changing the law in the process."
"Arizona's position would have effectively left Arizona defendants with no remedy at all," Litman continued.

Justice Elena Kagan expressed bewilderment at Arizona's position when the case was argued:

Cruz loses his Simmons claims on direct appeal because the Arizona courts say point-blank Simmons has never applied in Arizona. And then he loses the next time around because the Arizona courts say Simmons always applied... I mean, tails you win, heads I lose, whatever that expression is?

Litman noted that the Supreme Court has recently ruled in favor of states that want permission to ignore rulings that officials oppose.
"It's basically what the Supreme Court allowed Texas to get away with on abortion in the S.B. 8 case before the courtultimately overruledRoe v. Wade last term," wrote Litman. "In 2021, the Texas Legislature adopted S.B. 8, a novel abortion restriction that was designed to shut down abortion access without allowing abortion providers to challenge the law in court. In the case challenging S.B. 8,five justices (the five justices who would later overrule Roe) let Texas get away with that gambit while Roe was still standing. The five justices allowed Texas to effectively nullify a Supreme Court decision that Texas didn't care for, and that six justices on the court didn't care for either."
"Had the court allowed Arizona to do the same in Cruz v. Arizona," she added, "it would have facilitated even more legal machinations that deprive people of their constitutional rights."
News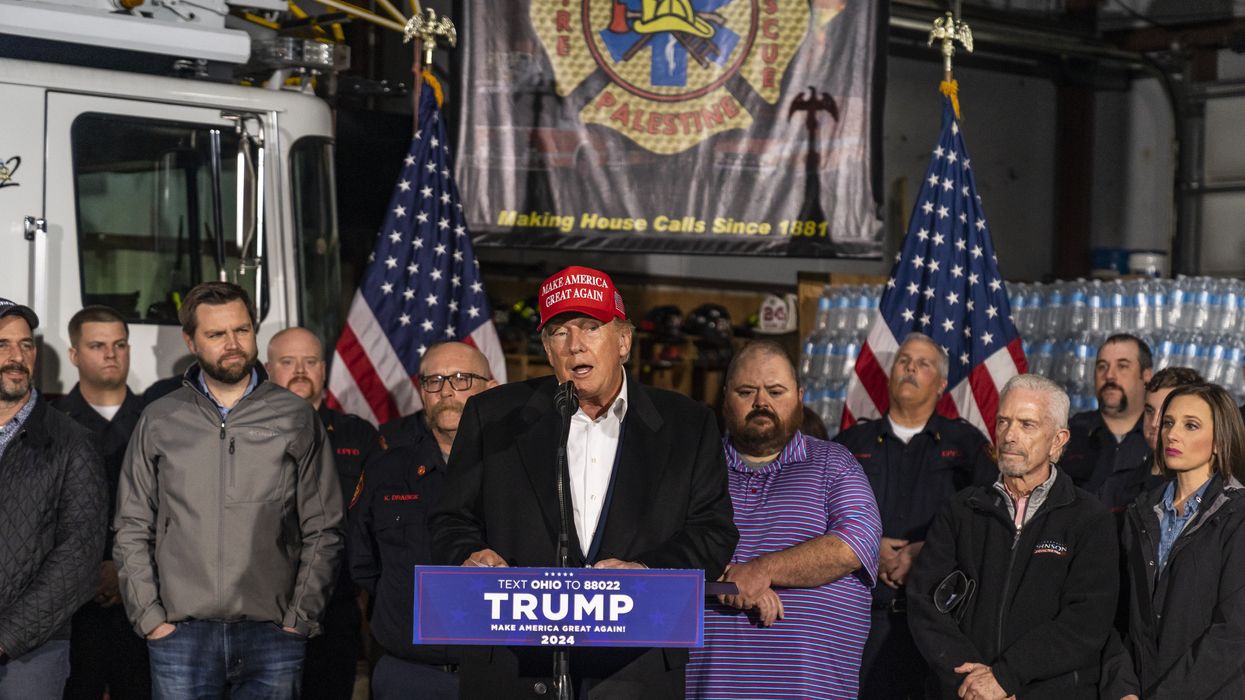 "If residents of East Palestine... truly knew the reality, a delegation of townsfolk would likely greet Trump with tiki torches and pitchforks," wrote one commentator.
Ahead of former President Donald Trump's Wednesday visit to East Palestine, Ohio—where a Norfolk Southern-owned train transporting carcinogenic chemicals derailed on February 3, prompting a mass evacuation and release of pollutants—progressive critics highlighted the key role his administration played in making the fiery crash and its toxic aftermath more likely.
During his speech, Trump—considered a leading GOP presidential candidate for 2024 despite spearheading a deadly coup attempt following his 2020 loss—criticized how President Joe Biden's administration has responded to the environmental and public health disaster unfolding in East Palestine, a poor rural town of about 4,700 people located a few miles west of the Pennsylvania border.
But as critics noted beforehand, the Trump administration's gutting of train safety rules at the behest of railroad industry lobbyists was instrumental in creating the conditions for the derailment and ensuing chemical spill and burnoff, which has provoked fears of groundwater contamination and air pollution.

"He should be apologizing to that community for his administration rolling back rail regulations," progressive stalwart Nina Turner, a former Ohio state senator, tweeted prior to Trump's address.
\u201cFormer President Trump is on his way to East Palestine, Ohio today. \n\nHe should be apologizing to that community for his administration rolling back rail regulations.\u201d

— Nina Turner (@Nina Turner) 1677089826
Philadelphia Inquirer columnist Will Bunch made a similar point in an opinion piece published earlier this week.
"If residents of East Palestine—a modern news desert of downsized or disappeared news sources, which allows misinformation to fester—truly knew the reality, a delegation of townsfolk would likely greet Trump with tiki torches and pitchforks," Bunch wrote, comparing the former president's visit to "the tendency of a criminal to return to the scene of his crime."
Bunch noted that "Trump acted specifically to sabotage a nascent government effort to protect citizens from the growing threat posed by derailments of outdated, poorly equipped, and undermanned freight trains that were increasingly shipping both highly flammable crude oil from the U.S. fracking boom as well as toxic chemicals like the ones that would derail in East Palestine."
"Trump had been in office for less than a year when he moved to kill the 2015 rule change initiated by the Obama administration that would have required freight trains to upgrade the current braking technology that was developed in the 19th century for state-of-the-art electronic systems," wrote Bunch, who pointed out that this came after Norfolk Southern and other rail carriers donated more than $6 million to Republican candidates in 2016 and spent millions more on lobbying.
"With the investigation into the East Palestine wreck still in its early phases, it's not clear if the modern brakes—originally required for installation by 2021—could have prevented the toxic derailment or whether the specific Obama rule would have applied," Bunch continued. "But experts do believe the new brakes could have mitigated the wreckage—and thus the release of so many hazardous chemicals."
"The rule reversal wasn't the only time that Team Trump sided with Big Rail over the forgotten Americans who live on the wrong side of their tracks," he added. "In 2019, for example, the Trump administration moved to not strengthen but relax regulations on shipping fracked natural gas through communities like East Palestine. The same year, Trump's White House also killed an Obama-era proposal that would have required two crew members in freight-train locomotives."
"The Trump approach to the rail industry was to let the companies do what they wanted, which was to avoid regulations, slash jobs, and extract profit."
Ahead of Trump's visit, More Perfect Union also argued on social media that the ex-president's "attempt to portray himself as a friend of the town and as someone who would have stood up to Norfolk Southern... couldn't be further from the truth."
As the progressive media outlet observed, the Trump administration "withdrew multiple rail safety recommendations and moved toward a 'self-regulatory approach' where rail companies could do as they pleased."
"It's no surprise that the Trump years were filled with dangerous deregulation," More Perfect Union asserted, describing his decision to nominate top rail industry executives to lead the Federal Railroad Administration and the Pipeline and Hazardous Materials Safety Administration as "a prime example of the revolving door between business and government."
"The Trump approach to the rail industry was to let the companies do what they wanted, which was to avoid regulations, slash jobs, and extract profit," the outlet continued. "This approach, and rail companies' greed, has led to over 1,000 derailments each year. Some are massive catastrophes like East Palestine. But every single one is harmful. And if the industry isn't regulated and forced to change, we'll soon be seeing more disasters."
When Trump "pretends to care about rail workers, or the people of East Palestine, we can't believe him," More Perfect Union added. "His record tells a very different story, the story of his own role in creating this problem in the first place."
Even some conservative critics of Trump have questioned the sincerity of his visit.
"It's clear that it's a political stunt," Ray LaHood, a Republican ex-member of Congress who led the U.S. Department of Transportation (DOT) during former President Barack Obama's first term, toldPolitico on Wednesday. "If he wants to visit, he's a citizen. But clearly his regulations and the elimination of them, and no emphasis on safety, is going to be pointed out."
Sen. Chris Murphy (D-Conn.) wasted little time in doing exactly that, calling the GOP's indignation "fake" soon after Trump announced his travel plans.
\u201cGood morning.\n\nThe same Republicans who are up in arms about East Palestine are the same ones who supported Trump\u2019s campaign to gut Obama\u2019s railroad safety regulations. \n\nIt\u2019s all fake indignation.\u201d

— Chris Murphy (@Chris Murphy) 1676993065
Bunch acknowledged that "it's beyond hypocritical for Trump to bring his Harold Hill-huckster shtick to East Palestine when residents are still experiencing headaches and breathing foul air from the kind of catastrophe he didn't lift a finger to stop from the Resolute Desk."
"But also it's a bit baffling why Biden or his Transportation Secretary Pete Buttigieg—who seems to be channeling his inner McKinsey & Co. these days—haven't gone to Ohio," he argued. "Especially when Trump and any other Republicans hoping to make political hay off of East Palestine's misery are coming to town empty-handed."
"None of the anti-Biden critics on this issue have offered a solution, because they can't," wrote Bunch. "The only fix for the kind of runaway abuses of modern capitalism that cause these environmental catastrophes is government regulation, aided by empowering worker safety with strong unions—two things that the Trump-led GOP has opposed at every turn."
Even in the wake of the disaster, Republican lawmakers have refused to demand stronger regulations, as HuffPostreported:
Rep. Bill Johnson (R-Ohio), a vocal Biden critic who represents East Palestine, on Tuesday dismissed immediate calls for stricter rail regulations, saying actions toward accountability will hinge on the findings of a National Transportation Safety Board [NTSB] investigation into the derailment.

"That will dictate whether there are laws, regulations that need to be changed, whether there were rules that were violated," he said during a news conference in East Palestine. "We don't know any of that yet, and we won't know that until NTSB releases its report."
Hours before Trump spoke, Buttigieg announced that he plans to travel to East Palestine on Thursday. His visit is expected to coincide with the publication of the NTSB's preliminary report about its ongoing probe into the crash.
"Trump and any other Republicans hoping to make political hay off of East Palestine's misery are coming to town empty-handed."
On Tuesday, Buttigieg unveiled DOT's recommendations for improving the safety of the nation's rail system, though an inter-union alliance of rail workers immediately criticized the plan as inadequate.
Given the scale of the problems—and in light of the transportation secretary's ongoing refusal to exercise his authority to reinstate previously gutted rules along with his consideration of an industry-backed proposal to further weaken the regulation of train braking systems—union leaders have called for nationalizing the railways and implementing their proposed solutions.
Turner, for her part, emphasized that she has "been outspoken about the two years the Biden administration had [to] fix these problems."
"The Trump administration is at fault, as is the Obama administration," Turner contended, referring to the fact that the latter's regulations were also watered down in response to industry pressure.
"The Ohio GOP is to blame as well," she added, echoing recent reporting on Norfolk Southern's campaign to influence state-level lawmakers and officials. "Failure at every level of government and multiple administrations led to this."
News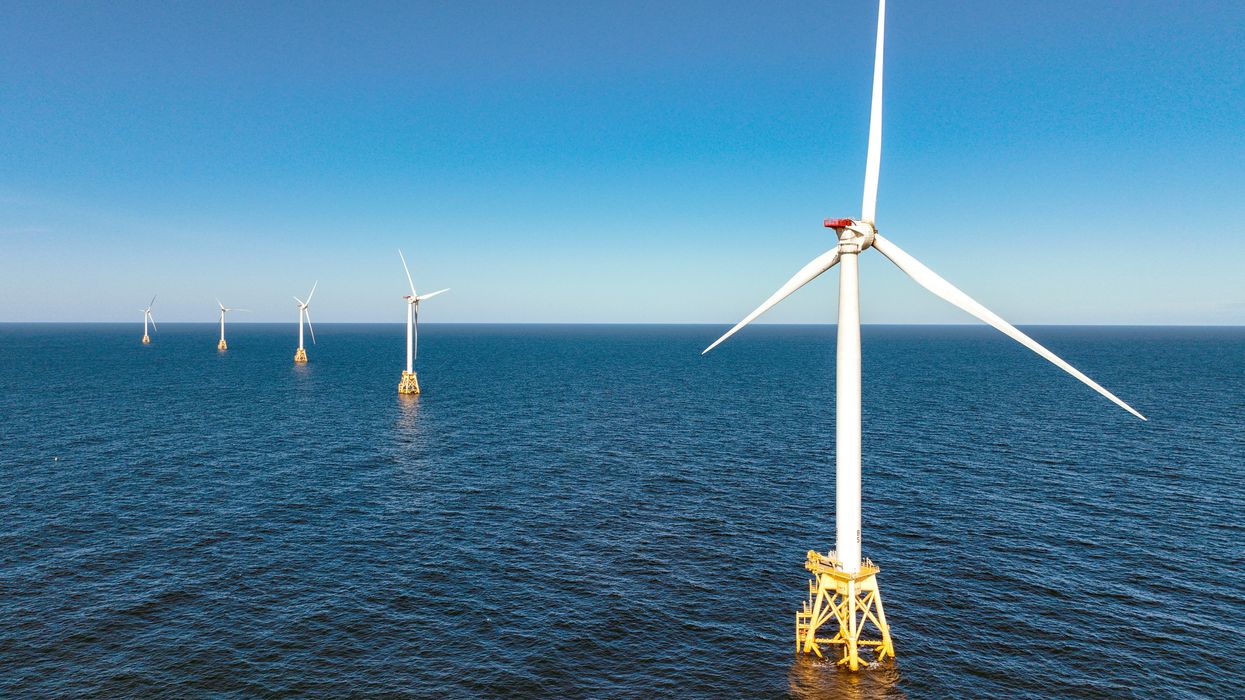 "There is no time to waste in making bold investments to address the climate crisis, and building a strong domestic offshore wind industry is key to meeting that challenge head on."
Clean energy advocates on Wednesday applauded an announcement from U.S. Interior Secretary Deb Haaland, who said her department is proposing the first-ever offshore lease sale for wind power in the Gulf of Mexico, long a center of oil and gas extraction.
Haaland said the proposed sale is part of the Biden administration's efforts to "jump-start our offshore wind industry and harness American innovation to deliver reliable, affordable power to homes and businesses."
"America's clean energy transition is happening right here and now," said the interior secretary. "There is no time to waste in making bold investments to address the climate crisis, and building a strong domestic offshore wind industry is key to meeting that challenge head on."
The Biden administration aims to open up more than 100,000 offshore acres near Lake Charles, Louisiana and nearly 200,000 acres near Galveston, Texas as part of President Joe Biden's plan to develop wind power along every U.S. coastline.
"These areas have the potential to power almost 1.3 million homes with clean energy," the Department of the Interior said.
The development of wind power in the Gulf of Mexico would be significant in the United States' shift toward renewable energy. The Gulf is the country's primary source of offshore oil and gas, generating about 97% of the country's supply from offshore sources.
The Gulf was the site of the largest marine oil spill in history in 2010, when an explosion on BP's Deepwater Horizon drilling rig killed 11 people and sent about 210 million gallons of oil into the water.
"This is huge," said Antonio Arellano, vice president of communications for NextGen America, of the news that Biden is planning to begin the region's shift away from fossil fuel energy.
\u201cBREAKING: Biden administration announces first-ever wind energy lease sale in Gulf of Mexico. \n\nThe White House and US Department of Interior said they are proposing to open up more than 300,000 acres of offshore waters for offshore wind development. This is huge.\u201d

— Antonio Arellano (@Antonio Arellano) 1677074837
Haaland's announcement came a year after a wind power lease sale off the coast of New York and New Jersey brought in $4.37 billion, an unprecedented amount for energy leases. In December, companies paid the federal government more than $757 million for wind leases in the Pacific Ocean.

Biden aims to deploy a total of 30 gigawatts of offshore wind power by 2030, which could power 10 million homes and create 44,000 jobs in the industry as well as an additional 33,000 jobs in communities supported by offshore wind, according to the administration.
A 60-day public comment period on the proposed sale will commence later this month after the proposal is published in the Federal Register. The Bureau of Ocean Energy Management (BOEM) is seeking feedback on lease stipulations including:

Bidding credits for bidders that commit to supporting workforce training programs for the offshore wind industry, developing a domestic supply chain for the offshore wind industry, or a combination of both;
Establishing and contributing to a fisheries compensatory mitigation fund or contributing to an existing fund to mitigate potential negative impacts to commercial fisheries caused by offshore wind development; and
Requiring that lessees provide a regular progress report summarizing engagement with tribes and ocean users potentially affected by proposed offshore wind activities.
"BOEM is committed to ensuring any offshore wind activities are done in a manner that avoids or minimizes potential impacts to the ocean and ocean users," said BOEM Director Elizabeth Klein. "Today's announcement comes after years of engagement with tribes, other government agencies, ocean users, and stakeholders."
The National Audubon Society applauded the proposal and said it plans to work with the Biden administration and wind energy producers to protect North America's migrating birds, half of which rely on the Gulf of Mexico.
\u201cThe Gulf Coast supports nearly half of North America\u2019s migrating birds\u2014including Piping Plovers & Red Knots. Offshore wind leasing must fully consider habitats & the wildlife that rely on them to avoid significant impacts on bird populations across the US. https://t.co/vIhiE44Z2o\u201d

— Audubon Society (@Audubon Society) 1677092474
"Clean energy is a critical part of reducing emissions and climate threats that affect both people and wildlife, and we are committed to working with energy producers to make sure projects are sited and operated responsibly," said Garry George, director of the Audubon Society's clean energy initiative.
American Clean Power (ACP), which represents the renewable energy industry, called the Interior Department's announcement "another significant milestone in the development of domestic offshore wind production."
"This proposed lease sale will continue the legacy of energy production in the Gulf of Mexico, providing Americans with an affordable clean energy supply. It will also help secure our nation's energy independence while reducing costs for consumers," said Josh Kaplowitz, vice president for offshore wind at ACP. "By harnessing our abundance of renewable natural resources, these projects will unleash economic growth here at home and create good paying jobs."
News
SUPPORT OUR WORK.
We are independent, non-profit, advertising-free and 100%
reader supported.