For Immediate Release
October, 30 2012, 11:38am EDT
Contact:
Sam Husseini, (202) 347-0020; or David Zupan, (541) 484-9167
Over 50 Dead in Haiti from Hurricane; Nearly 400,000 in Tents -- Why?
WASHINGTON
BRIAN CONCANNON [email], via Nicole Phillips [email]

Director of the Institute for Justice & Democracy in Haiti, Concannon said today: "Hurricane Sandy will kill many times more people in Haiti than everywhere else combined, despite barely touching the country with tropical storm-strength winds. Sandy shows that Haiti's real disaster is decades of policies by Haitian governments and the international community that leave the government unable to provide the basic services necessary to reduce its citizens' vulnerability to natural stress."
ALEXIS ERKERT, [in Haiti] [email] [speaks English, French, Kreyol], @aerkert

Erkert works with the women-driven collaborative Other Worlds and is also involved in the Under Tents international campaign.
She said today: "In Haiti, entire cities flooded in the south, homes and crops were damaged, bridges and roads washed out, and 65 people lost their lives. In Port-au-Prince, the 370,000 in displacement camps -- still living under shredding tents and tarps almost three years after the Haiti earthquake -- spent four consecutive days trying to salvage belongings (and stay dry) as 20 inches of rain poured in.
"The government has stated that they will prioritize clearing camps. Indeed, forced evictions are already on the rise, but still with no plan in place that assures Haiti's homeless long-term access to safe, permanent and affordable housing.
"The lack of any housing plan -- one that also ensures access to basic services -- while the government is at the same time promoting opportunities for large-scale foreign investment is tragically indicative of the Haitian government and international community's priorities for Haiti.
"International solidarity with the organized movements in Haiti that are calling for a social housing plan is more urgent now than ever."
A nationwide consortium, the Institute for Public Accuracy (IPA) represents an unprecedented effort to bring other voices to the mass-media table often dominated by a few major think tanks. IPA works to broaden public discourse in mainstream media, while building communication with alternative media outlets and grassroots activists.
LATEST NEWS
"The campus is thriving, but many faculty are not," said one striking professor. "Management needs to invest in resources that strengthen our entire community."
Hundreds of University of Illinois Chicago faculty members went on strike Tuesday after nine months of deadlocked contract negotiations over pay and student mental health resources.
The approximately 900 members of the UIC United Faculty union have been working without contracts since August. In November, 97% of the 77% of faculty who voted opted to strike. The union announced late Monday that its members would walk off the job the following day after a marathon 12-hour negotiation session failed to produce a deal.

"We started bargaining this contract back in April, and we've made some progress since then. But we have not won yet," UIC United Faculty president Aaron Krall toldBlock Club Chicago.
\u201c"Our students have a lot of needs that aren't being met."\n\nThe University of Illinois Chicago works because the faculty members of @UICUF do. They're on strike for a #FairContractNow to get the resources students and educators need to thrive. #WeLoveUIC\u201d

— AFT (@AFT) 1674064832
According to the Chicago Sun-Times:
The union is striking for higher minimum salaries, bigger pay raises that match inflation, mental health support for students, better job security for non-tenure track faculty, learning disability assessments for students, and more.

The UIC administration is offering raises of 17% over four years, averaging 4.25% per year, the union said. That figure is composed of merit raises and other specific pools of raises that do not apply to all union members across the board.

Union leaders called that offer insufficient, and said "seven years of record enrollments and over a billion dollars in unrestricted reserve funds" was "evidence that the university can afford to take demands for faculty raises seriously."
"The campus is thriving, but many faculty are not," UIC United Faculty negotiator Nicole Nguyen said in a statement. "We have spent the past three years scrambling to mitigate the effects of the pandemic, and our whole community—students and faculty—are exhausted. Management needs to invest in resources that strengthen our entire community."
\u201cFaculty with @UICUF are picketing across the UIC campus this morning on Day 1 of their indefinite strike.\n\nThere's a rally at noon with mayoral candidate Brandon Johnson, @AFTunion President Randi Weingarten and more\u201d

— Nader Issa (@Nader Issa) 1673977525
Some UIC faculty also say they are working more to help students deal with mental health issues.
"I surveyed my students on the first day of class and asked what they perceived as the biggest challenges in need of intervention. Almost all listed mental health," Michael H. Pasek, an assistant psychology professor at the school, tweeted last week. "It's no wonder faculty... are about to strike over students' mental health resources."
Interim UIC chancellor Javier Reyes and acting provost and vice chancellor for academic affairs Karen Colley called the strike "disappointing" and "not in the best interest of the university or our students."
"UIC values the faculty for their key role in upholding and championing the university's academic mission," Reyes and Colley said in a joint statement. "Based on the shared principles between all involved, the university remains optimistic that a fair and beneficial bargaining agreement can be achieved."
Speaking in support of the striking faculty, Randi Weingarten, president of the American Federation of Teachers, asserted that "if we care about kids' academic success, if we care about their future, it is vitally important on this campus to have the mental health support and the other diagnostic testing and other support they need to thrive."
News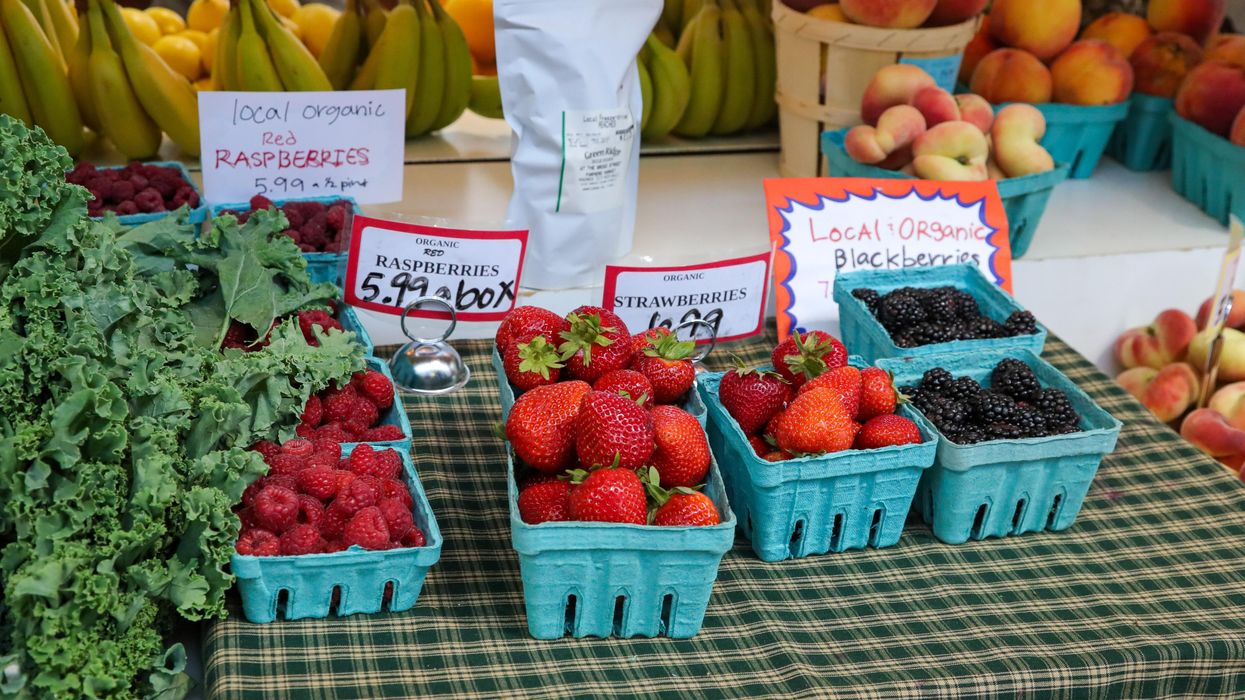 One advocate said the rule change "will help tighten the national organic system to ensure organic integrity and better protect American organic farmers and confidence in the organic seal."
Organic farming advocates on Wednesday cheered the United States Department of Agriculture's publication of new regulations aimed at stamping out "organic fraud" in supply chains.
The Strengthening Organic Enforcement (SOE) amendments to the USDA's National Organic Program (NOP)—a federal regulatory program that enforces national standards for organically produced agricultural products—is meant to "strengthen oversight and enforcement of the production, handling, and sale of organic agricultural products" in the United States, according to a federal memo published Wednesday.
"Organic farmers have consistently ranked National Organic Program enforcement and stopping import fraud as a top priority," Kate Mendenhall, executive director of the Organic Farmers Association and an Iowa organic farmer, said in a statement. "U.S. organic farmers and consumers will both benefit from a quick and strong implementation of the SOE rule. We are glad to see it published before the beginning of writing the next farm bill. This is a huge win for organic farmers."
USDA says the new regulations—which will take effect on March 20 and be fully implemented within a year—"protect integrity in the organic supply chain and build consumer and industry trust in the USDA organic label by strengthening organic control systems, improving farm-to-market traceability, and providing robust enforcement of the USDA organic regulations."
\u201cToday, @USDA National Organic Program previewed the Strengthening Organic Enforcement final rule in the Federal Register. This update to #USDAOrganic regulations strengthens oversight & enforcement of the production, handling, & sale of #organic products.\n\nhttps://t.co/EVKH3F3Ajv\u201d

— USDA Ag Mktg Service (@USDA Ag Mktg Service) 1674068419
The agency continued:

Topics addressed in this rulemaking include: applicability of the regulations and exemptions from organic certification; National Organic Program Import Certificates; recordkeeping and product traceability; certifying agent personnel qualifications and training; standardized certificates of organic operation; unannounced on-site inspections of certified operations; oversight of certification activities; foreign conformity assessment systems; certification of producer group operations; labeling of nonretail containers; annual update requirements for certified operations; compliance and appeals processes; and calculating organic content of multi-ingredient products.
"Protecting and growing the organic sector and the trusted USDA organic seal is a key part of the USDA Food Systems Transformation initiative," USDA Undersecretary for Marketing and Regulatory Programs Jenny Lester Moffitt said in a statement.
"The Strengthening Organic Enforcement rule is the biggest update to the organic regulations since the original act in 1990, providing a significant increase in oversight and enforcement authority to reinforce the trust of consumers, farmers, and those transitioning to organic production," she added. "This success is another demonstration that USDA fully stands behind the organic brand."
Oren Holle, president of Organic Farmers' Agency for Relationship Marketing, Inc. (OFARM), said that "U.S. organic farmers have desperately needed stronger NOP enforcement on fraud."
"It is encouraging to see that a number of elements that organic grain producer members of OFARM wanted to see included have become a part of the final rule," the Kansas farmer added. "The SOE rule will help tighten the national organic system to ensure organic integrity and better protect American organic farmers and confidence in the organic seal."
News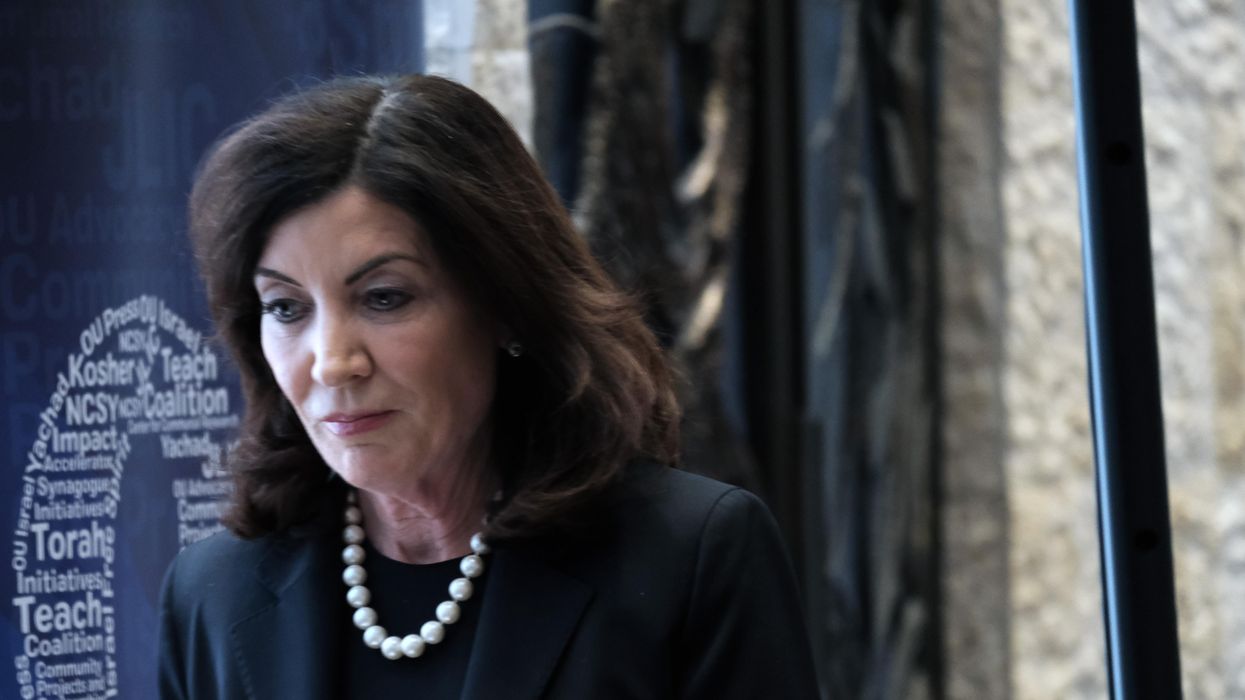 State Sen. Kristen Gonzalez credited "the work of activists and organizers on the ground who sounded the alarm early on LaSalle."
Progressive lawmakers and rights advocates in New York celebrated Wednesday after the state Senate Judiciary Committee voted against Democratic Gov. Kathy Hochul's nominee to serve as the state's top judge, Justice Hector LaSalle—whose rulings regarding abortion rights, labor, and criminal justice made his nomination "an absolute disaster," according to one critic.
The panel voted 10-9 against allowing LaSalle's nomination for chief judge of the state Court of Appeals to proceed to the state Senate floor.
The vote followed a lengthy hearing at which some of the Democrats questioned the judge about his past rulings including a 2015 decision in favor of Cablevision, which wanted to be able to sue union leaders for criticizing the company's response to Hurricane Sandy, and one which shielded an anti-choice "crisis pregnancy center" from a state investigation into whether it was practicing medicine without a license.
"Based on your record, I think that it's not unfair for people to project what some of your decisions might be," state Sen. John Liu (D-16), told LaSalle.
According to The New York Times, Hochul "has not ruled out taking legal action to force a vote of Justice LaSalle on the full Senate floor."
"Now all eyes turn to Hochul," Alex Sammon of Slate tweeted.

\u201cWow. LaSalle goes down in the judiciary committee with only two Democrats in support. Now all eyes turn to Hochul, who has threatened to sue the Senate Dem caucus over this result, and has already retained a lawyer to do so.\u201d

— Alex Sammon (@Alex Sammon) 1674071867
Hochul was joined by U.S. House Minority Leader Hakeem Jeffries (D-N.Y.) in pushing for LaSalle's confirmation, while progressives including Rep. Alexandria Ocasio-Cortez (D-N.Y.) rallied their supporters against the judge.
Progressive state lawmakers swiftly came out against the nomination when it was announced earlier this month, with state Sens. Jabari Brisport (D-25) and Kristen Gonzalez (D-59) making clear that they would not support LaSalle.
The Democratic supermajority in the state Senate "doesn't need to tolerate Gov. Hochul acting like a Republican," said Brisport Wednesday.
Gonzalez called the committee's vote "a victory for all New Yorkers who want a court that protects workers, immigrants, women, and civil liberties."
\u201cI am deeply grateful to my colleagues in the judiciary committee for voting not to move LaSalle\u2019s nomination through committee. This is a huge win for all New Yorkers and is thanks to the work of activists and organizers on the ground who sounded the alarm early on LaSalle.\u201d

— Kristen Gonzalez (@Kristen Gonzalez) 1674071939
The New York Working Families Party called on Hochul to nominate a judge "who has a strong record of defending the rights and freedoms of everyday New Yorkers," particularly in light of the far-right supermajority on the U.S. Supreme Court.
\u201c"With a far-right U.S. Supreme Court, and a New York Court of Appeals captured by conservative and corporate interests, New York\u2019s next Chief Judge must be ready to stand up for the rights and dignity of all New Yorkers."\u201d

— NY Working Families Party (@NY Working Families Party) 1674072373
The Center for Community Alternatives called on Hochul to nominate one of the judges the group put forward last month as being "outstanding candidates" with experience in civil rights and government: Corey Stoughton of the Legal Aid Society, Yale law professor Abbe Gluck, and Judge Edwina Richardson-Mendelson, the state's deputy chief administrative judge for justice alternatives.
"We thank the Senate for rejecting this nomination," said the group, "and we call on Gov. Hochul, as we have for months, to put forward a nominee for chief judge who will stand up for the rights of marginalized New Yorkers and lead the court New York deserves."

News
SUPPORT OUR WORK.
We are independent, non-profit, advertising-free and 100%
reader supported.