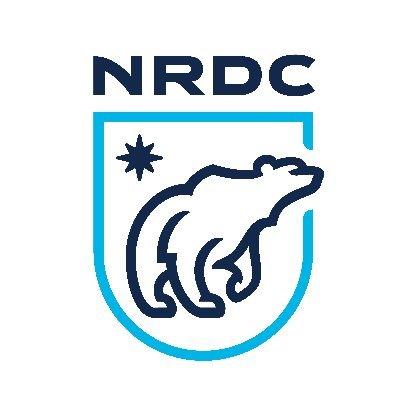 Ohio, Pennsylvania and Florida Lead List of "Toxic 20" States with Most Toxic Air Pollution from Power Plants
Worst States: OH, PA, FL, KY, MD, IN, MI, WV, GA, NC, SC, AL, TX, VA, TN, MO, IL, WI, NH, IA
WASHINGTON
Residents of Ohio, Pennsylvania and Florida live in states with the most toxic air pollution from coal- and oil-fired power plants, according to an analysis by the Natural Resources Defense Council.
The study used publicly-available data in the Environmental Protection Agency's Toxics Release Inventory (TRI). The analysis, entitled "Toxic Power: How Power Plants Contaminate Our Air and States" was jointly released today by NRDC and Physicians for Social Responsibility (PSR).
Among the key findings:
Nearly half of all the toxic air pollution reported from industrial sources in the United States comes from coal- and oil-fired power plants.
Power plants are the single largest industrial source of toxic air pollution in 28 states and the District of Columbia.
"Power plants are the biggest industrial toxic air polluters in our country, putting children and families at risk by dumping deadly and dangerous poisons into the air we breathe," said Dan Lashof, Climate Center Director at NRDC. "Tougher standards are long overdue. Members of Congress who consider blocking toxic pollution safeguards should understand that this literally will cost American children and families their health and lives."
Despite the health benefits of reducing toxic pollution from power plants, some polluters and members of Congress are seeking to block EPA's efforts to update public health protections. Last week, two House Committees voted for amendments by Ed Whitfield (R-KY)/Mike Ross (D-AR) and Cynthia Lummis (R-WY) to block for at least a year the EPA's Mercury and Air Toxics standard. These amendments could move to the House floor as early as this week.
Meanwhile, the chairman of the powerful House Energy and Commerce Committee, Fred Upton (R-MI) has vowed to block EPA's clean air safeguards. One of the nation's biggest polluters, American Electric Power (AEP) based in Columbus, Ohio has drafted legislation to block the EPA and has argued against EPA's current efforts.
The states on the "Toxic 20" list (from worst to best) are:
Ohio
Pennsylvania
Florida
Kentucky
Maryland
Indiana
Michigan
West Virginia
Georgia
North Carolina
South Carolina
Alabama
Texas
Virginia
Tennessee
Missouri
Illinois
Wisconsin
New Hampshire
Iowa
The EPA estimates that the reductions of toxic pollution required by the pending "Mercury and Air Toxics" standard would save as many as 17,000 lives every year by 2015 and prevent up to 120,000 cases of childhood asthma symptoms. The safeguards also would avoid more than 12,000 emergency room and hospital visits and prevent 850,000 lost work days every year. These standards are expected to be finalized in November; the agency is taking public comments on its proposal until Aug. 4, 2011.
"Coal pollution is killing Americans," said Lynn Ringenberg, MD, of Physicians for Social Responsibility. "It is America's biggest source of toxic air pollution. Air toxics from coal-fired power plants cause cancer, birth defects, and respiratory illness. Just one of those air toxics, mercury, damages the developing brains of fetuses, infants, and small children. It robs our children of healthy neurological development and native intelligence.
"Poisonous power threatens the health of our kids and families. As a pediatrician for over thirty years, I urge us absolutely to support the EPA's efforts to reduce the health threat from coal."
The 28 states in which power plants are the leading source of toxic air pollution reported to the TRI are: Alaska, Arizona, Colorado, Delaware, District of Columbia, Florida, Georgia, Hawaii, Illinois, Indiana, Kentucky, Maryland, Massachusetts, Michigan, Missouri, Nebraska, Nevada, New Hampshire, New Jersey, New Mexico, New York, North Carolina, Ohio, Pennsylvania, South Carolina, Tennessee, Virginia, West Virginia and Wyoming.
ABOUT THE DATA
The EPA's Toxic Release inventory, known as the TRI, is a national database of toxic emissions self-reported by industrial sources. This analysis compared TRI emissions from the electric utilities sector to those from other sectors and ranked sources by total emissions by sector. Releases are calculated and self-reported by covered entities. Emissions of key power plant pollutants are reported to the TRI, including mercury, hydrochloric acid, and other hazardous metals.
Top emitting power plants were identified based on toxic emissions reported to TRI. Power plant ownership information was drawn from "Benchmarking Air Emissions of the 100 Largest Electric Power Producers in the United States (2010)." Data on pollution control systems at specific plants was obtained from EPA's National Electric Energy Data System Database v.4.10 (2010).
For the full methodology, see the analysis "Toxic Power: How Power Plants Contaminate Our Air and States," which can be found here: https://docs.nrdc.org/air/air_11072001.asp.
NRDC works to safeguard the earth--its people, its plants and animals, and the natural systems on which all life depends. We combine the power of more than three million members and online activists with the expertise of some 700 scientists, lawyers, and policy advocates across the globe to ensure the rights of all people to the air, the water, and the wild.
(212) 727-2700
LATEST NEWS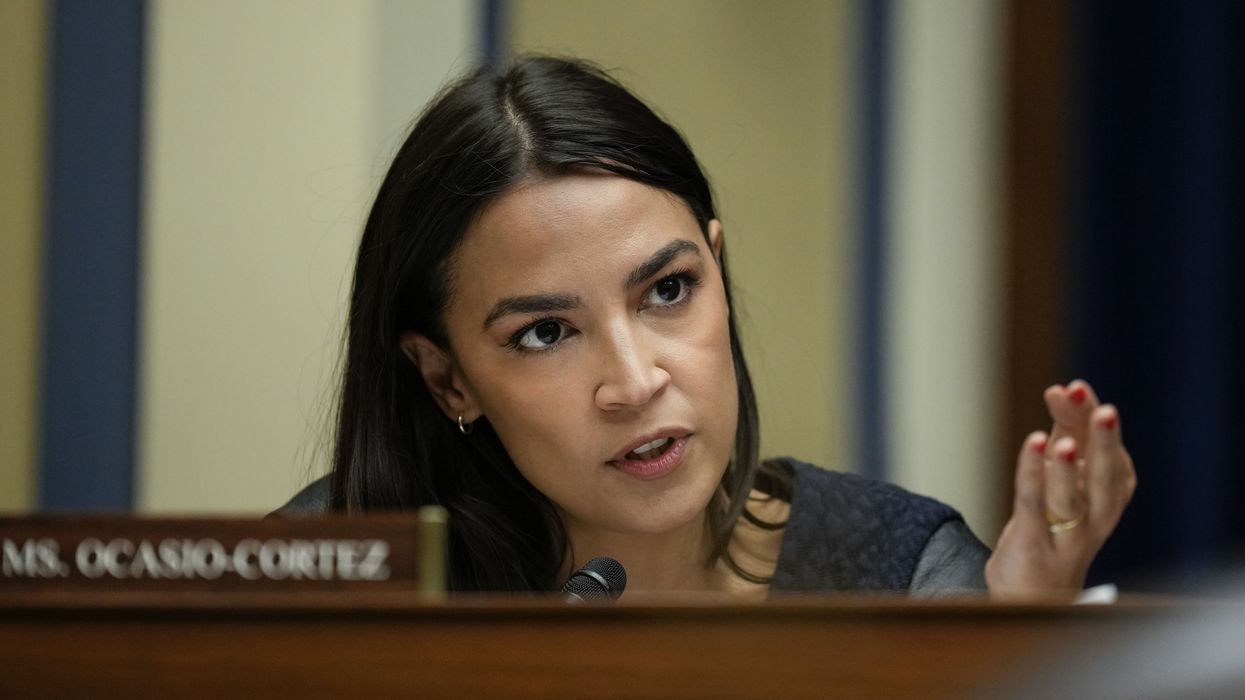 U.S. Rep. Jamaal Bowman told the Republican House speaker that "if you don't stand up to this harmful element of your own party, you will allow them to destroy you and us in the process."
As far-right Congressman Matt Gaetz on Tuesday signaled that he wasn't impressed by House Speaker Kevin McCarthy's bid to appease MAGA Republicans by launching an impeachment inquiry into U.S. President Joe Biden, progressive Rep. Alexandria Ocasio-Cortez suggested that GOP extremist lawmakers appear most interested in causing chaos.
"So let me get this straight: Republicans are threatening to remove their own speaker, impeach the president, and shut down the government on September 30th—disrupting everyday people's paychecks and general public operations," Ocasio-Cortez (D-N.Y.), a member of the House Committee on Oversight and Accountability, said on social media. "For what? I don't think even they know. Chaos vibes."
The congresswoman's comments came alongside a video of Gaetz (R-Fla.), a member of the right-wing House Freedom Caucus, telling McCarthy (R-Calif.) on the House floor: "I rise today to serve notice—Mr. Speaker you are out of compliance with the agreement that allowed you to assume this role. The path forward for the House of Representatives is to either bring you into immediate total compliance or remove you."
It took 15 rounds of voting for McCarthy to be elected speaker—and that only came after he agreed to various far-right demands, including a rule allowing a sole member of the chamber to bring a "motion to vacate" forcing a vote on his removal, which just requires a simple majority.

As USA Todayreported:
Gaetz said on the House floor Tuesday that McCarthy did not put the House in a position to succeed as the government approaches a looming September 30 shutdown date and still needs to pass 11 appropriations bills.

The Florida lawmaker called on McCarthy to hold votes on individual spending bills instead of a continuing resolution, a short-term extension GOP leadership has been considering to avert a shutdown. Gaetz said he will move to oust the speaker if a vote is held on the stopgap measure.

"September 30 is rapidly approaching and you have not put us in a position to succeed. There is no way to pass all the individual appropriations bills now and it's not like we didn't know when September 30 was going to show up on the calendar," he said.
As for the McCarthy kicking off House members' return to Capitol Hill on Tuesday by directing the Oversight, Judiciary, and Ways and Means committees to launch an impeachment inquiry into Biden related to his son's business dealings and legal issues—despite the lack of any proof of wrongdoing by the president—Gaetz said, "This is a baby step following weeks of pressure from House conservatives to do more."
Ocasio-Cortez was not the only progressive to respond on social media to Gaetz's remarks. In a lengthy post on X, formerly Twitter, Rep. Jamaal Bowman (D-N.Y.) said: "Holy cow. All HELL is breaking loose on the floor of the House. Matt Gaetz is threatening to launch a 'mutiny' against Kevin McCarthy and oust him from power. To the speaker of the House: This is what you created."
"You are the worst kind of coward and now you reap what you sow," Bowman told McCarthy. The congressman charged that the speaker has kowtowed to the demands of "the most EXTREMIST zealots" in the Republican Party, who "have lied, intimidated, and strong-armed their dangerous political ends," which has come "at the cost of our institutions and democracy."

"Instead of leadership, you have shown nothing but cowardice," he added in his message to McCarthy. "You care about nothing except your own power. You might be speaker today, but if you don't stand up to this harmful element of your own party, you will allow them to destroy you and us in the process. Mr. Speaker, grow a backbone. Because until then, you do not SPEAK for anyone."
Other members of Congress on Tuesday blasted the impeachment inquiry, which many critics have called an attempt to harm Biden's chances of being reelected next year and help Trump, who is the GOP's 2024 front-runner, despite facing four criminal cases and arguments that inciting the January 6, 2021 insurrection constitutionally disqualifies him from holding office again.
Trump, the first U.S. president to ever be impeached twice, "has been weighing in behind the scenes in support of the House GOP push to impeach" Biden, according toPolitico. In addition to weekly conversations with House GOP Conference Chair Elise Stefanik (R-N.Y.), the first member of Republican leadership to back impeachment, the ex-president "had dinner at his golf club in Bedminster, New Jersey, with Rep. Marjorie Taylor Greene (R-Ga.), an ally of Trump and McCarthy."
Greene, who said last month that "I will not vote to fund the government unless we have passed an impeachment inquiry," welcomed McCarthy's move on Tuesday to launch the Biden probe without holding a vote. She also got into an online spat with Gaetz about which of them has been pushing harder for an impeachment inquiry targeting the president.
In a series of early Tuesday posts on X, Ian Sams, the White House spokesperson for oversight and investigations, said that "McCarthy is being told by Marjorie Taylor Greene to do impeachment, or else she'll shut down the government."
"Opening impeachment despite zero evidence of wrongdoing by POTUS is simply red meat for the extreme right-wing so they can keep baselessly attacking him," Sams added, pointing to previous comments from Gaetz and House Oversight Committee Chair James Comer (R-Ky.). "They admit it."

News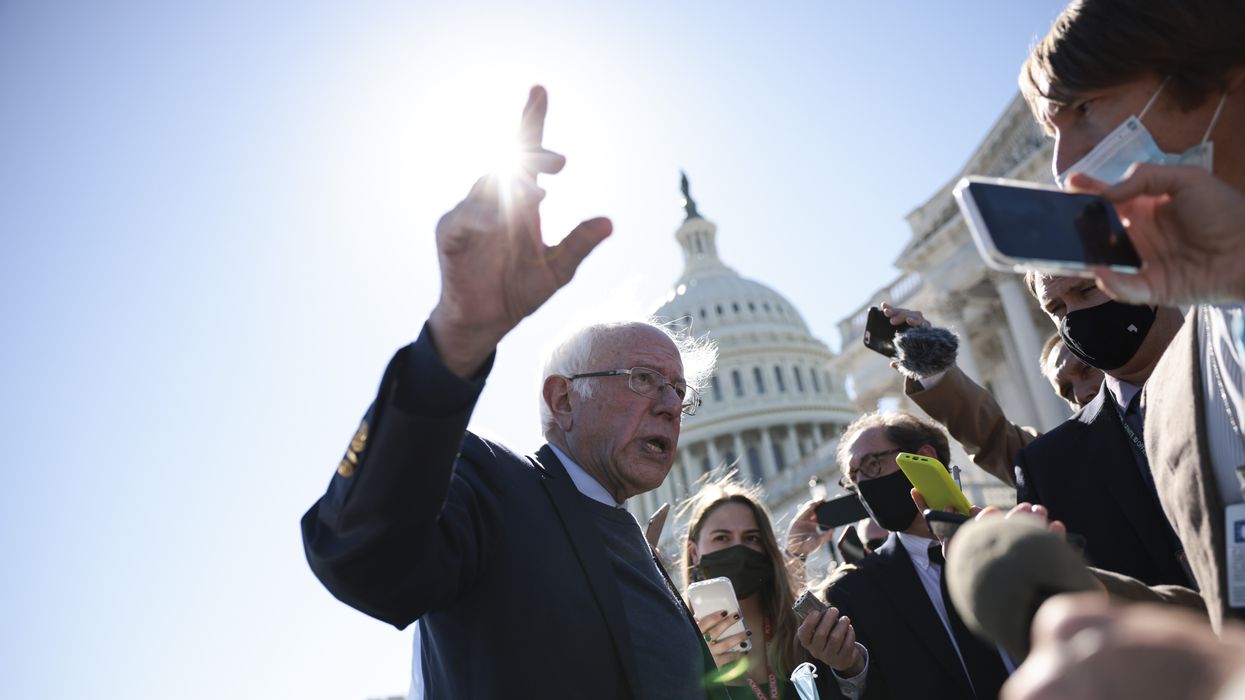 "It is the totally reasonable demand that autoworkers, who have made enormous financial sacrifices over the past 40 years, finally receive a fair share of the record-breaking profits their labor has generated," he said.
U.S. Sen. Bernie Sanders on Tuesday blasted corporate media coverage of United Auto Workers' contract demands and looming strike, echoing a video released last week by the UAW amid negotiations with vehicle manufacturers Ford, General Motors, and Stellantis.
A short list of media conglomerate control the vast majority "of what the American people see, hear, and read," and that is clearly on display with the labor conflict between the union and the "Big Three," Sanders (I-Vt.) argued in a statement, highlighting that "the major reasons as to why autoworkers might go out on strike have been rarely, if ever, the focus of the corporate media's coverage."
"In the first half of 2023, the Big Three automakers made a combined $23 billion in profits—up 80% from the same time period last year," Sanders noted. "But if you've watched any corporate news coverage of the pending strike by 150,000 autoworkers, you've heard more about the strikes' potential negative effects on the economy and a litany of excuses why very well-compensated CEOs just can't make a fair deal."
The chair of the Senate Health, Education, Labor, and Pensions (HELP) Committee continued:
You won't hear that last year the CEO of General Motors raked in about $29 million in total compensation, the CEO of Ford made approximately $21 million, and the CEO of Stellantis pocketed over $25 million. In fact, over the last four years pay for those CEOs has increased by more than 40%.

You won't hear that over the past decade these same companies made some $250 billion in profits in North America alone.

You won't hear that the average starting wage at the Big Three today is around $17 an hour—less than a number of nonunion auto plants around the country—and that the top wage is $32.32 an hour.

You won't hear that, unbelievably, over the last 20 years, the average wage for American autoworkers has decreased by 30% after adjusting for inflation.

You won't hear that autoworkers at the Big Three are earning less today than they did 15 years ago.
"Of course, none of this is new. The corporate media will always side with CEOs and shareholders," he added. "Despite what you might hear in the corporate media in the coming days, what the UAW is fighting for is not radical. It is the totally reasonable demand that autoworkers, who have made enormous financial sacrifices over the past 40 years, finally receive a fair share of the record-breaking profits their labor has generated."
Along with his statement calling out the corporate media, Sanders on Tuesday published an opinion piece in The Guardian urging Americans to "stand in solidarity with the UAW and create an economy that works for all, not just the privileged few."
In the event of a strike later this week, "the UAW members will be fighting not only for themselves but against a corporate culture of arrogance, cruelty, and selfishness causing massive and unnecessary pain for the majority of working families throughout the country," the senator stressed. "Their fight against corporate greed is our fight. Their victory will resonate all across the economy, impact millions of workers from coast to coast and help create a more just and equitable economy."
Sanders' remarks follow a September 7 video in which UAW president Shawn Fain spends about four minutes debunking a recent "NBC Nightly News" story, calling out corporate media coverage more broadly, and sharing some facts about the industry.
"You don't see big, splashy nightly news segments on how consumers will be impacted by companies choosing to spend billions on executive salaries, and stock buybacks, and special dividends," Fein said. "You only hear these concerns when the working class stands up and demands a fair share of the value we produce."
"But the autoworkers and working people of this country know what's really going on. We live it," he explained. "We know firsthand what it's like not to be able to afford the cars we produce. We know what it's like to live paycheck to paycheck while the companies we work for make out like bandits. We know what it's like for our communities to be decimated and our families to be torn apart by plant closures."
The UAW announced last month that 97% of participating members at "Big Three" voted to authorize a strike if a contract deal isn't reached by September 14.

News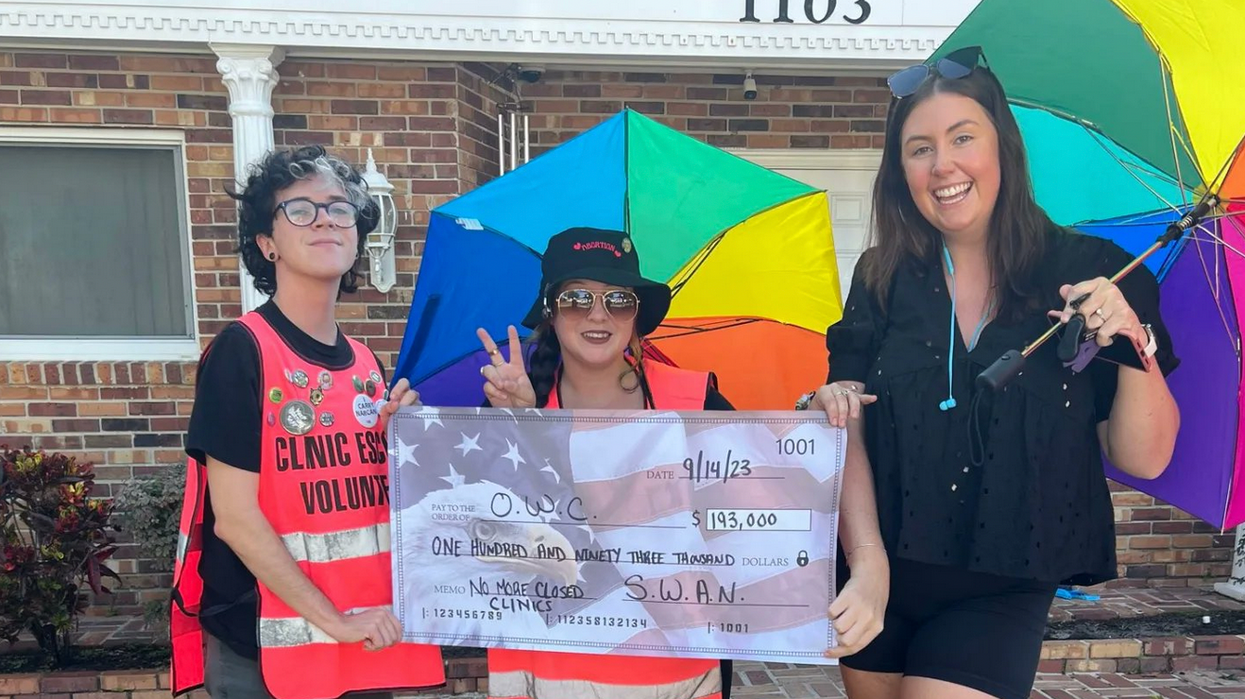 "We've never been so proud to be part of this movement and community," said SWAN of Orlando.
Volunteers who regularly help protect abortion clinic patients in Florida from crowds of pro-forced pregnancy protesters were able to deliver a check for $193,000 to Center of Orlando for Women on Tuesday, helping the reproductive healthcare center pay state fines that threatened to bankrupt it.
Volunteers with Stand With Abortion Now (SWAN) of Orlando raised the money in less than two weeks, after the Florida Agency for Healthcare Administration (AHCA) accused the clinic of violating the state's 24-hour waiting period for people seeking abortion care.
The law requires people to have two medical appointments 24 hours apart in order to obtain an abortion, and the clinic has maintained it had attempted to contact the AHCA to find out when the measure went into effect—but instead of providing the information the agency ordered the facility to pay $1,000 each for 193 alleged violations.
"We got to hand over $193,000 to our clinic today to save them from unjust AHCA fines meant to shut them down!" said SWAN on social media. "We've never been so proud to be part of this movement and community."
The makers of the podcast "Repros Fight Back" called SWAN's crowdfunding effort "a powerful display of love, community, and solidarity" that will keep one of Orlando's last abortion clinics open.
The clinic escorts delivered the funds to the facility days after the state's right-wing Supreme Court
heard
oral arguments in a case challenging Florida's 15-week abortion ban. If the court does not overturn the law, a
six-week abortion ban
signed by Republican Gov. Ron DeSantis—who is also running for the GOP's presidential nomination—will go into effect.
SWAN volunteers rallied outside the state Supreme Court last week during the hearing.
News
Independent, nonprofit journalism needs your help.
Please Pitch In
Today!