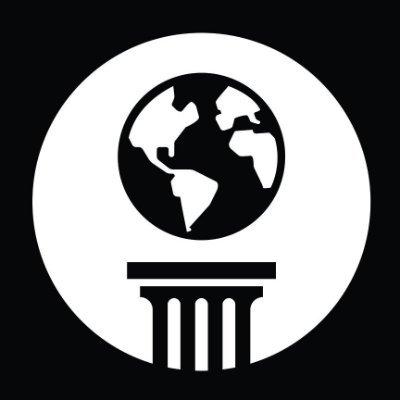 For Immediate Release
Contact:
Raviya Ismail, Earthjustice, (202) 667-4500, ext. 221
EPA Requests Feedback on Plan Analyzing Impact of Hazardous Waste on Disadvantaged Communities
Agency reaching out to environmental justice community
WASHINGTON
The U.S. Environmental Protection Agency is requesting public
input on a precedent-setting effort to evaluate environmental justice
concerns raised by a Bush-era loophole that stripped federal oversight
of companies that handle 1.5 million tons of hazardous waste each year.
The waste is generated by steel, chemical and pharmaceutical
companies and mostly affects low-income communities and communities of
color where waste dumps are often situated.
EPA will discuss the preliminary plan
for the environmental justice analysis with the National Environmental
Justice Advisory Council at the council's national public meeting on
Jan. 28 in New Orleans.
"This is the first time the agency will conduct a comprehensive
environmental justice analysis -- although these reviews were first
ordered by President Bill Clinton," said Abigail Dillen, an attorney
for Earthjustice. "This process is likely to become a template for
future analyses. We look forward to participating in this process and
are pleased the EPA is involving important stakeholders and advocates
for environmental justice."
Even though the EPA is reconsidering
the Bush era rule change, it remains in effect in the interim and three
states are already making use of it. According to an analysis by
Earthjustice that will be presented in New Orleans, 23 facilities in
Iowa, New Jersey and Pennsylvania are already operating under the
exemption. A basic investigation of the facilities shows that at least
six of them are chronic violators and 19 are in communities that are
predominantly low-income or minority.
"Disadvantaged communities face an increased risk from exposure to
this hazardous waste," said Dr. Robert Bullard, director of the
Environmental Justice Resource Center at Clark Atlanta University.
"Involving representatives of this community in the process is needed
to create an unbiased plan that assesses the impact of this loophole on
all communities."
"It is imperative that those who stand to be most directly affected
by the operations of these hazardous waste recycling businesses are
involved in analyzing and commenting on this draft policy," said
Vernice Miller-Travis, vice chair of the Maryland Commission on
Environmental Justice and Sustainable Communities. "A fundamental tenet
of environmental justice is that these communities speak for themselves
and voice their concerns directly to the federal government. This
upcoming public dialogue is their opportunity to be heard."
Individuals unable to attend this dialogue in person in New Orleans
on January 28th, may comment on the record via e-mail. Submit written
comments to RCRA-docket@epa.gov,
Attn: Docket ID EPA-HQ-RCRA-2009-0315. Interested stakeholders can also
attend a second public meeting on the proposed environmental justice
plan to be held on February 23, 2010 at the EPA Potomac Yard Conference
Center in Arlington, VA.
Earthjustice is a non-profit public interest law firm dedicated to protecting the magnificent places, natural resources, and wildlife of this earth, and to defending the right of all people to a healthy environment. We bring about far-reaching change by enforcing and strengthening environmental laws on behalf of hundreds of organizations, coalitions and communities.
800-584-6460
LATEST NEWS
Jerome Powell "has failed," said Sen. Elizabeth Warren. "I don't think he should be Chairman of the Federal Reserve."
Sen. Elizabeth Warren this weekend called on federal officials to investigate the causes of recent bank failures and urged President Joe Biden to fire Federal Reserve Chair Jerome Powell, whom she has criticized for intensifying financial deregulation and imposing job- and wage-destroying interest rate hikes.
Asked on Sunday by Chuck Todd of NBC's "Meet the Press" about the possibility of Powell imposing yet another interest rate hike despite ongoing market turmoil, Warren (D-Mass.) said, "I've been in the camp for a long time that these extraordinary rate increases that he has taken on, these extreme rate increases, are something that he should not be doing."
Powell "has a dual mandate," said Warren. "Yes, he is responsible for dealing with inflation, but he is also responsible for employment. And what Chair Powell is trying to do, and he has said fairly explicitly, is that they are trying to, in effect, slow down the economy so that, this is by the Fed's own estimate, two million people will lose their jobs. And I believe that is not what the chair of the Federal Reserve should be doing."
Since the Covid-19 pandemic and Russia's invasion of Ukraine disrupted international supply chains—rendered fragile by decades of neoliberal globalization—powerful corporations in highly consolidated industries have taken advantage of these and other crises such as the bird flu outbreak to justify profit-boosting price hikes that far outpace the increased costs of doing business.
"Raising interest rates doesn't do anything to solve" a cost-of-living crisis driven primarily by "price gouging, supply chain kinks, [and] the war in Ukraine," Warren said Sunday. "All it does is put millions of people out of work."
"Jay Powell... has had two jobs. One is to deal with monetary policy, one is to deal with regulation. He has failed at both."
Powell, an ex-investment banker, was first appointed by then-President Donald Trump in 2018 and reappointed by Biden in 2021. Warren noted that she opposed Powell's nomination in both cases "because of his views on regulation and what he was already doing to weaken regulation."
"But I think he's failing in both jobs, both as the oversight and manager of these big banks, which is his job, and also what he's doing with inflation," said Warren.
Asked by Todd if Biden should fire Powell, Warren said: "My views on Jay Powell are well-known at this point. He has had two jobs. One is to deal with monetary policy, one is to deal with regulation. He has failed at both."
"Would you advise President Biden to replace him?" Todd inquired.
"I don't think he should be Chairman of the Federal Reserve," the Massachusetts Democrat responded. "I have said it as publicly as I know how to say it. I've said it to everyone."
Meanwhile, in a Saturday letter, Warren asked Richard Delmar, Tyler Smith, and Mark Bialek—respectively the deputy inspector general of the Treasury Department, acting inspector general of the Federal Deposit Insurance Corporation (FDIC), and inspector general of the Fed's board of governors—to "immediately open a thorough, independent investigation of the causes of the bank management and regulatory and supervisory problems that resulted in this month's failure of Silicon Valley Bank (SVB) and Signature Bank (Signature) and deliver preliminary results within 30 days."
Until the Treasury Department, the Fed, and the FDIC "intervened to guarantee billions of dollars of deposits," the second- and third-biggest bank failures in U.S. history "threatened economic contagion and severe damage to the banking and financial systems," Warren noted. "The bank's executives, who took unnecessary risks or failed to hedge against entirely foreseeable threats, must be held accountable for these failures."
"But this mismanagement was allowed to occur because of a series of failures by lawmakers and regulators," Warren continued.
In 2018, several Democrats joined Republicans in approving Sen. Mike Crapo's (R-Idaho) Economic Growth, Regulatory Relief, and Consumer Protection Act, which weakened the Dodd-Frank Wall Street Reform and Consumer Protection Act passed in the wake of the 2008 financial crisis. Crapo's deregulatory measure, signed into law by Trump, loosened federal oversight of banks with between $50 billion and $250 billion in assets—a category that includes SVB and Signature.
"As officials sought to develop a plan responding to SVB's failure, Chair Powell muzzled regulators from any public mention of the regulatory failures that occurred under his watch."
Moreover, the Fed under Powell's leadership "initiated key regulatory rollbacks," Warren wrote Saturday, echoing criticisms that she and financial industry watchdogs voiced earlier in the week. "And the banks' supervisors—particularly the Federal Reserve Bank of San Francisco, which oversaw SVB—missed or ignored key signals about their impending failure."
It is "critical that your investigation be completely independent and free of influence from the bank executives or regulators that were responsible for action that led to these bank failures," Warren stressed. "I am particularly concerned that you avoid any interference from Fed Chair Jerome Powell, who bears direct responsibility for—and has a long record of failure involving—regulatory and supervisory matters involving these two banks."
"I have already asked Chair Powell to recuse himself from the Fed's internal investigation of this matter, but he has not yet responded to this request," wrote Warren. The progressive lawmaker said "this silence is troubling" in light of recent reporting that "as officials sought to develop a plan responding to SVB's failure, Chair Powell muzzled regulators from any public mention of the regulatory failures that occurred under his watch."
"Bank regulators and Congress must move quickly to close the gaps that allowed these bank failures to happen, and your investigation will provide us important insight as we take steps to do so," added Warren, who has introduced legislation to repeal a vital provision of the Trump-era bank deregulation law enacted five years ago with bipartisan support.
In appearances on three Sunday morning talk shows, Warren doubled down on her demands for an independent investigation into recent bank failures, stronger financial regulations, and punishing those responsible.
After lawmakers from both parties helped Trump fulfill his campaign promise to weaken federal oversight of the banking system, Powell "took a flamethrower to the regulations, saying, 'I'm doing this because Congress let me do it,'" Warren toldABC's "This Week" co-anchor Jonathan Karl. "And what happened was exactly what we should have predicted, and that is the banks, these big, multi-billion-dollar banks, loaded up on risk; they boosted their short-term profits; they gave themselves huge bonuses and big salaries; and they exploded their banks."
"When you explode a bank, you ought to be banned from banking forever."
"When you explode a bank, you ought to be banned from banking forever," said Warren, who acknowledged that criminal charges could be coming. "The Department of Justice has opened an investigation. I think that's appropriate for them to do. We'll see where the facts take them. But we've got to take a close look at this."
Not only did former SVB chief executive officer Greg Becker, who lobbied aggressively for the 2018 bank deregulation law, sell millions of dollars of shares as recently as late last month, but until federal regulators took control of the failed bank on March 10, he was on the board of directors at the San Francisco Fed—the institution responsible for overseeing SVB.
On Saturday, Independent Sen. Bernie Sanders of Vermont announced that he plans to introduce legislation "to end this conflict of interest by banning big bank CEOs from serving on Fed boards."
"We've got to say overall that we can't keep repeating this approach of weakening the regulation over the banks, then stepping in when these giant banks get into trouble," Warren said Sunday, arguing for stronger federal oversight to prevent the need for bailouts.
News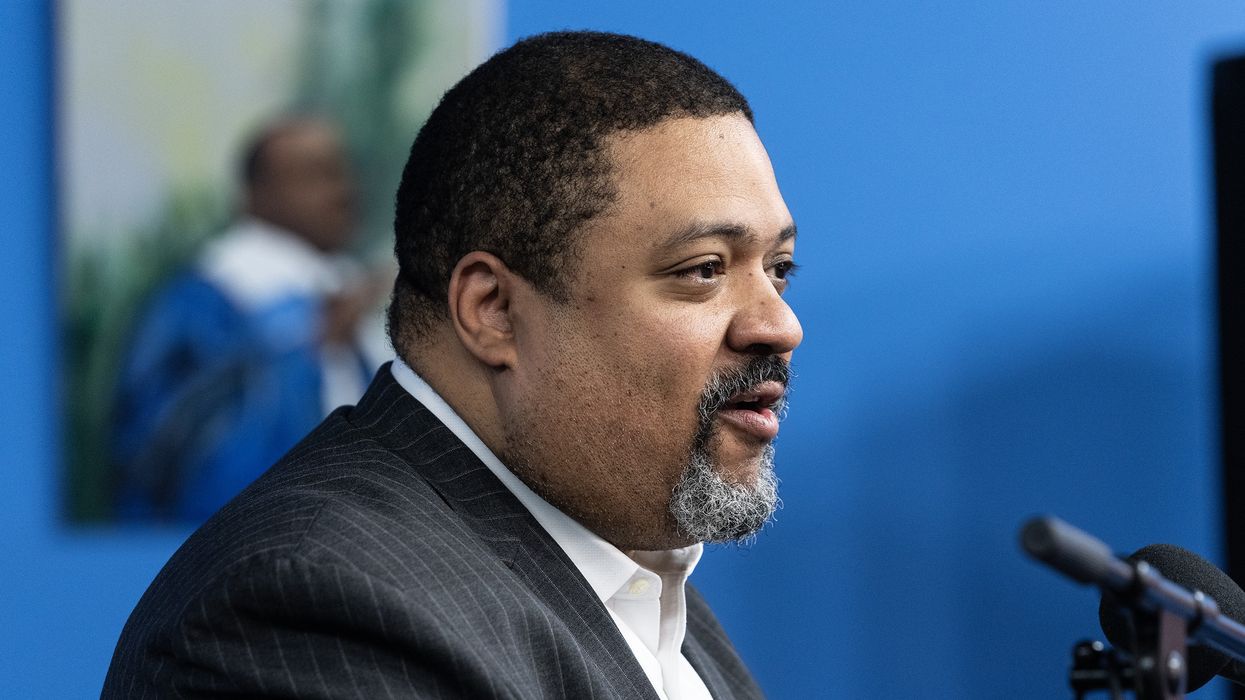 Alvin Bragg's comments came after Trump urged his supporters to "protest" and "take our nation back" ahead of his expected indictment.
Manhattan District Attorney Alvin Bragg said Saturday that former President Donald Trump's efforts to undermine his prosecutorial authority won't be tolerated.
In a memo to colleagues, Bragg wrote that "we do not tolerate attempts to intimidate our office or threaten the rule of law in New York."
"Our law enforcement partners will ensure that any specific or credible threats against the office will be fully investigated and that the proper safeguards are in place so all 1,600 of us have a secure work environment," Bragg continued.

"As with all of our investigations, we will continue to apply the law evenly and fairly, and speak publicly only when appropriate," he added.
"We do not tolerate attempts to intimidate our office or threaten the rule of law in New York."
Bragg's email didn't specifically name Trump, referring only to the "public comments surrounding an ongoing investigation by this office."
But it came just hours after the former president and leading 2024 GOP candidate claimed on his social media platform that he "will be arrested" on Tuesday and called on his supporters to "protest" and "take our nation back."
Trump is expected to be indicted by a Manhattan grand jury in a criminal case involving hush money paid to women who alleged sexual encounters with the former president, but its timing remains uncertain.
In a follow-up post on Truth Social, Trump wrote: "It's time!!! We are a nation in steep decline... We just can't allow this anymore. They're killing our nation as we sit back and watch. We must save America! Protest, protest, protest!!!"
Trump's call to action echoed how, six weeks after losing the 2020 presidential election, he fired off a tweet encouraging his supporters to join a "big protest" in Washington, D.C. on January 6, 2021. "Be there, will be wild!" he wrote. Hundreds of far-right extremists came and—after Trump told them to march from a rally near the White House to the Capitol—ransacked the halls of Congress in a bid to prevent lawmakers from certifying President Joe Biden's win. Several people died as a result of the insurrection, which was precipitated by Trump and his Republican allies' ceaseless lies about voter fraud.

Mother Jones' D.C. bureau chief David Corn noted that Trump has recently "excused or dismissed the violence of January 6."
"He is an authoritarian willing to (again) use violence for his own ends," Corn tweeted. "That is a threat to the nation."
Trump started priming his supporters for unrest more than a year ago. At a January 2022 rally in Texas, the ex-president promised to pardon January 6 rioters if he wins in 2024 and called for protests if prosecutors investigating his effort to subvert the 2020 election and other alleged crimes attempt to bring charges.
"If these radical, vicious, racist prosecutors do anything wrong or illegal, I hope we are going to have in this country the biggest protest we have ever had... in Washington, D.C., in New York, in Atlanta, and elsewhere because our country and our elections are corrupt," Trump told a crowd of his supporters 14 months ago.
On Saturday, HuffPost's senior White House correspondent S.V. Dáte asked if high-ranking Republicans had anything to say about Trump's most recent threats.
"If a new round of political violence occurs, McCarthy should absolutely shoulder some of the blame."
House Speaker Kevin McCarthy (R-Calif.) and other right-wing lawmakers quickly made it clear that they're siding with Trump over the rule of law.
Trump is expected to be charged in connection with payments his former lawyer, Michael Cohen, made to buy the silence of adult film actress Stormy Daniels and Playboy model Karen McDougal—both of whom say they had affairs with Trump—at the height of the 2016 presidential election.
Cohen has testified that at Trump's direction, he organized payments totaling $280,000 to Daniels and McDougal. According to Cohen, the Trump Organization reimbursed him $420,000 and categorized it as a legal fee. Trump's former fixer pleaded guilty to federal campaign violations in 2018.
Trump has so far evaded charges but that could soon change, as Manhattan prosecutors are expected to accuse Trump of overseeing the false recording of expenses in his company's internal records.
McCarthy on Saturday described Bragg's probe as "an outrageous abuse of power by a radical D.A. who lets violent criminals walk as he pursues political vengeance against President Trump."
"I'm directing relevant committees to immediately investigate if federal funds are being used to subvert our democracy by interfering in elections with politically motivated prosecutions," he tweeted.
According toMSNBC's Hayes Brown:
By the time he fired off his own tweet, McCarthy had presumably seen Trump calling his supporters into the streets, echoing the incitement of violence against Congress two years ago. The speaker lived through that experience and witnessed firsthand the effect of Trump's words. And yet he opted to pretend otherwise in the weeks and months after the January 6 attack as he flew to Mar-a-Lago in supplication. In handing over unvetted security footage from the attack to a far-right propagandist last month, McCarthy is once again complicit in trying to whitewash the assault. If a new round of political violence occurs, McCarthy should absolutely shoulder some of the blame.
McCarthy was far from alone. Rep. Andy Biggs (R-Ariz.), for example, baselessly declared: "If they can come for Trump, they will come for you. This type of stuff only occurs in third world authoritarian countries."
The GOP's current framing of ongoing investigations into Trump as political "witch hunts" is not new. McCarthy and others reacted in a similar manner when the FBI in early August searched Trump's Mar-a-Lago resort and removed boxes of documents as part of a federal probe into the ex-president's handling of classified materials.
In New York, meanwhile, law enforcement and security agencies at all levels are reportedly preparing for the possibility of a Trump indictment as early as this week.
If indicted, Trump would become the first U.S. president to face criminal charges in or out of office. Trump, who has denied all wrongdoing, has vowed to keep campaigning regardless of whether he's arrested.
The New York Times reported that if "Trump is arraigned, he will almost certainly be released without spending any time behind bars because the indictment is likely to contain only nonviolent felony charges."
However, the Manhattan D.A.'s hush money probe is just one of many pending cases against Trump. The twice-impeached former president is also facing a state-level criminal investigation in Georgia over his efforts to overturn that state's 2020 election results, as well as federal probes into his coup attempt and his handling of classified government documents.
As The Associated Pressobserved, it's not clear when the other investigations into Trump "will end or whether they might result in criminal charges."
"But they will continue regardless of what happens in New York," the outlet noted, "underscoring the ongoing gravity—and broad geographic scope—of the legal challenges confronting the former president."
News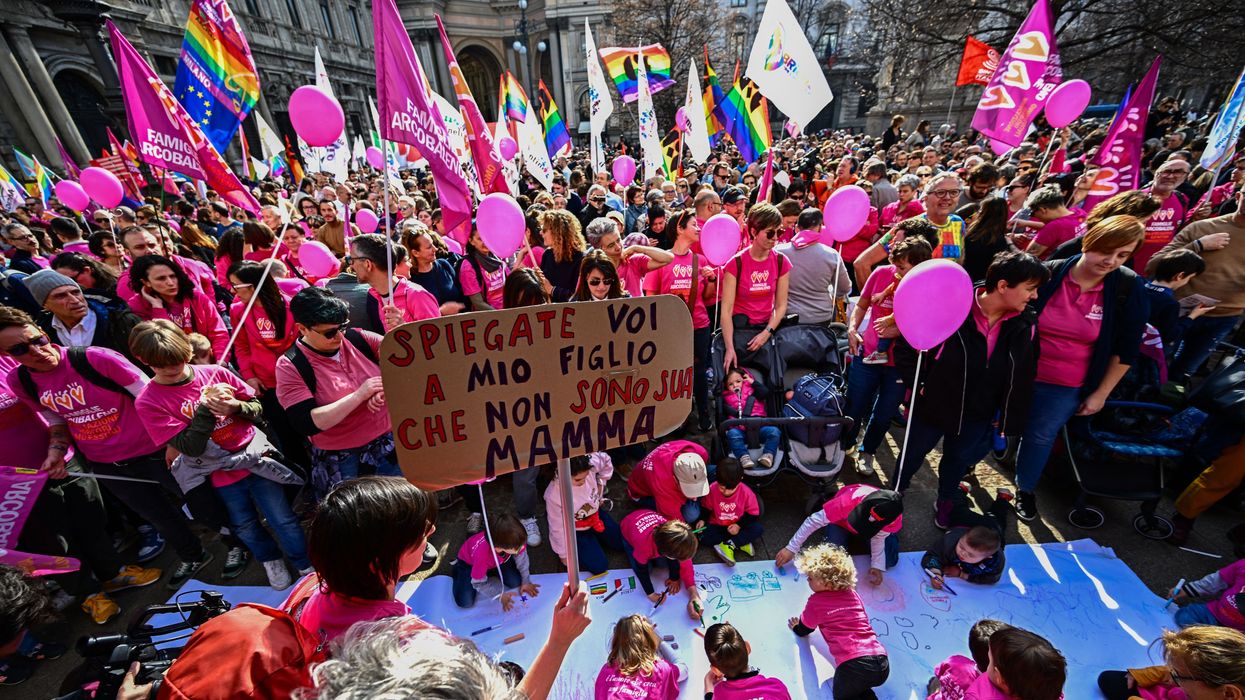 "It is an obvious step backwards from a political and social point of view," said the mayor of Milan. "I put myself in the shoes of those parents who thought they could count on this possibility."
Hundreds of people hit the streets of Milan, Italy on Saturday to protest the far-right government's assault on the parental rights of same-sex couples.
"You explain to my son that I am not his mother," read one woman's sign, while children wore shirts declaring, "It is love that creates a family."
Italy legalized same-sex civil unions in 2016, but it stopped short of granting gay and lesbian couples the right to adopt amid opposition from the Catholic Church. Since then, courts have made decisions on a case-by-case basis in response to lawsuits from prospective adoptive parents.
Some municipalities, however, "decided to act unilaterally," Agence France-Pressereported Saturday. "Milan had been registering children of same-sex couples conceived overseas through surrogacy—which is illegal in Italy—or medically assisted reproduction, which is only available for heterosexual couples."
"But its center-left mayor Beppe Sala revealed this week that this had stopped after the interior ministry sent a letter insisting that the courts must decide," the news agency noted.
In a podcast, Sala said that "it is an obvious step backwards from a political and social point of view."
"I put myself in the shoes of those parents who thought they could count on this possibility in Milan," he added, vowing to fight back.
"This government is the maximum expression of homophobia."
AFP reported that "about 20 children are waiting to be registered in Milan," citing leading LGBTQ+ rights campaigner Fabrizio Marrazzo. "A mother or father who is not legally recognized as their child's parent can face huge bureaucratic problems, with the risk of losing the child if the registered parent dies or the couple's relationship breaks down."
Earlier this week, Marrazzo said that "when a law is unjust and discriminatory those who engage in politics must have the courage to disobey it."
In the words of Gabriele Piazzoni, secretary-general of Arcigay, "The ban is one of the most concrete manifestations of the fury that the right-wing majority is unleashing against LGBTI people."
Last year, before she was elected to lead Italy's far-right coalition government, Prime Minister Giorgia Meloni of the fascist Brothers of Italy Party said in a speech, "Yes to natural families, no to the LGBT lobby!"
Earlier this week, The Associated Pressreported, "a Senate commission blocked an attempt to recognize birth certificates of the children of same-sex couples issued by other E.U. states."
Alessia Crocini, president of Rainbow Families, warned that "this government is the maximum expression of homophobia."
"Meloni says that for a child to grow up well, they need a mother and father, even if decades of research say otherwise," Crocini told AP. "It is insulting to hundreds of thousands of families with two same-sex parents."
News
SUPPORT OUR WORK.
We are independent, non-profit, advertising-free and 100%
reader supported.