Dow, ExxonMobil Slam New Yes Men Film for 'Inaccuracies', 'Misrepresentation'; Concede Pic 'Entertaining'
UK theatrical premiere of 'The Yes Men Fix the World' August 7, opens in US theaters in October
INTERNATIONAL
ExxonMobil and Dow Chemical spokespersons have lashed out out at award-winning new documentary "The Yes Men Fix the World" in an interview with the Reuters press agency, shortly before the film's U.K. theatrical opening.
"We think it is a serious matter when people willingly misrepresent themselves," said a spokesperson for the world's largest oil company, responding to the film's airing on HBO last week. The film will be in theaters in the U.K. beginning this Friday, August 7, and in U.S. theaters in October.
Exxon stopped short of calling the Yes Men outright liars, despite a scene in the film where the Yes Men, impersonating Exxon at a big oil conference in Canada, present the company's supposed solution to climate change: a new biofuel called Vivoleum, made from the human victims of climate change.
"Exxon can't actually deny that their actions are threatening to kill off millions or billions," said Andy Bichlbaum of the Yes Men. "What else would they do with the victims?" (Also featured in "The Yes Men Fix the World" are interviews with members of free-market think tanks, until recently funded by Exxon, who promote inaction on climate change before Congress and through multi-million dollar advertising campaigns.)
The film is no kinder to Dow Chemical, the world's second-largest chemical
company. The film shows the Yes Men impersonating Dow live on the BBC before 300 million viewers, announcing that Dow will finally compensate survivors of the Bhopal catastrophe and clean up the tainted groundwater left in its wake. The film contrasts this stark reality with Dow's "Dow Hu" advertising campaign.
Dow has reacted in kind. "While some may find the Yes Men entertaining," said a Dow spokesperson, "it is important to realize that these pranksters continue to communicate inaccuracies."
"Dow lets people die from tainted water in Bhopal, yet communicates itself as a sort of corporate Mother Theresa," said Mike Bonanno of the Yes Men. "Nobody but a psychopath would find THAT entertaining."
For those who do want entertainment, The Yes Men Fix the World begins previews August 7 at the Odeon Panton Street in London, and launches officially on August 11 in 20 cinemas across the U.K., before moving on to a theatrical release in the U.S. beginning October 7. For full screening dates and times, and to buy advance tickets, please visit https://www.theyesmenfixtheworld.com/screenings.htm
COME SEE THE YES MEN GET SERVED?
If you happen to live in the U.K., the Yes Men will be attending the London
preview screenings August 7-10 and will appear live at the nationwide simulcast on August 11. These are great opportunities to serve the Yes Men legal papers should you or anyone you know wish to sue them. Please get tickets early to reserve a seat for these potentially lively events! Note as well that the Yes Men will give a free "Special Edition" New York Times to anyone who comes to any daytime screening, or to one of the Monday-Wednesday evening screenings at the Odeon Panton Street London between August 7-13.
DOWN UNDER? GO SEE "THE AGE OF STUPID"
On the evening of Wednesday August 19, A-list celebs will arrive at the Sydney Theatre and at a zero-waste tent in central Auckland, travelling by bicycle, rickshaw, foot, solar car, electric car, or horse. 40 cinemas throughout Australia and New Zealand will show the events as well as a Q&A with the Oscar-nominated star of the film, Pete Postlethwaite (In The Name of the Father, Brassed Off), and the director, Franny Armstrong (McLibel, Drowned Out). Visit
https://www.ageofstupid.net/news/oz_nz_premiere for tickets. This is a great movie with a great message!
ANYWHERE IN THE WORLD? TAKE THE YES MEN CHALLENGE
Lots of people have cool ideas for hot new Yes Men type actions. Sign up at
https://challenge.theyesmen.org/ and browse others' ideas, or make yours come true.
READY FOR REAL ACTION?
Non-violent civil disobedience has been a core tactic of movements for justice throughout history - from Indian Independence, to U.S. Civil Rights, to the anti-Apartheid movement in South Africa. It has already played an important role in blocking or shutting down dirty energy facilities. One way to move beyond talk is to visit https://www.beyondtalk.net/ and sign up.
Ever since 1996, the Yes Men have used humor and trickery to highlight the corporate takeover of society, the neoliberal delusion that allows it, the corporate Democrats' responsibility for our current situation, and so on. And while we're all about "building awareness," we do realize that's not all there is, and that it's only ongoing campaigns that really make change.
LATEST NEWS
"It seems there's no legal theory, however far-fetched, that Meta won't deploy to avoid a full accounting of its harmful data practices," said one digital rights defender.
Meta Platforms—which owns Facebook, Instagram, and WhatsApp—on Wednesday sued the U.S. Federal Trade Commission six months after the agency proposed an order that would prohibit the tech giant from monetizing minors' data.
The lawsuit, which also names FTC Chair Lina Khan and Democratic Commissioners Rebecca Slaughter and Alvaro Bedoya as defendants, challenges what Meta claims is the agency's "structurally unconstitutional authority."
The legal action comes after the FTC in May proposed banning Meta from monetizing children's data, a practice regulators said violates the Children's Online Privacy Protection Act (COPPA). The FTC proposal aims to strengthen a 2019 consent decree prohibiting Meta—then called Facebook—from profiting off data collected from minors. As part of the settlement, the company agreed to pay a $5 billion fine for previous privacy violations.
Earlier this week, a federal judge denied a motion filed by Meta seeking the court's intervention in the company's dispute with the FTC.
"This is a blatant example of the company's ruthless profit-over-safety strategy," the Real Facebook Oversight Board, a watchdog group, said of the new lawsuit. "They claim they want regulation but when they realize their business model is threatened, they attack the regulator."

Emily Peterson-Cassin, digital rights advocate for the consumer advocacy group Public Citizen, said that "Facebook made an agreement with the FTC, and now it doesn't want to face the consequences of possible violations of that agreement."
"It's beyond cynical for Facebook to launch a legal attack on the FTC's authority to enforce an agreement the company voluntarily entered into," she added. "Facebook is accused of hurting and exploiting kids; the public needs the FTC to get to the bottom of those accusations and hold Facebook liable for any and all violations, without delay."
U.S. Sen. Elizabeth Warren (D-Mass.) said Meta suing the FTC is "like Big Tobacco trying to gut the [Food and Drug Administration] because they didn't want to be held accountable for hooking kids onto nicotine."

"The FTC has been around for over a century now," Warren added. "This agency is constitutional and using its powers to apply the law as written."

Sen. Ed Markey (D-Mass) also weighed in on Meta's lawsuit, saying that "Meta's baseless lawsuit is a weak attempt to avoid accountability for its repeated failures to protect kids' privacy online."

"When a Big Tech company wants to take the federal cop off the beat, it's probably because it doesn't want to be caught," the senator added. "For years, Meta has been willfully ignoring the problems it has created—including a privacy crisis, a teen mental health crisis, and an algorithmic injustice crisis—and this lawsuit is just the latest craven distraction."

According to the children's advocacy group Fairplay:

Meta has posed a threat to the privacy and welfare of young people in the U.S. for many years, as it targeted them to further its data-driven commercial surveillance advertising system. Scandal after scandal has exposed the company's blatant disregard for children and youth, with nearly daily headlines about its irresponsible actions coming from former-employees-turned-whistleblowers and major multistate and bipartisan investigations of state attorneys general. Despite multiple attempts by regulators to contain Meta's ongoing undermining of its user privacy, including through multiple FTC consent decrees, it is evident that a substantive remedy is required to safeguard U.S. youth.
"While many have noted social media's role in fueling the mental health crisis, the Federal Trade Commission has taken actual meaningful action to protect young people online by its order prohibiting serial privacy offender Meta from monetizing minors' data," Fairplay executive director Josh Golin said in a statement. "So it's not surprising that Meta is launching this brazen attack on the commission."

"Anyone who cares about the well-being of children—and the safety of American consumers—should rally to the defense of the commission and be deeply concerned about the lengths Meta will go to preserve its ability to profit at the expense of young people," Golin added.

Katharina Kopp, director of policy at the Center for Digital Democracy, said that "for decades Meta has put the maximization of profits from so-called behavioral advertising above the best interests of children and teens."
"Meta's failure to comply repeatedly with its 2012 and 2020 settlements with the FTC, including its noncompliance with the federal children's privacy law (COPPA), and the unique developmental vulnerability of minors, justifies the FTC to propose the modifications of Meta's consent decree and to require it to stop profiting from the data it gathers on children and teens," Kopp stated.
"It should not surprise anybody then that Meta is now going after the FTC with its lawsuit," she added. "But this attack on the FTC is essentially an attack on commonsense regulation to curtail out-of-control commercial power and an attack on our children, teenagers, and every one of us."
John Davisson, the litigation director at the nonprofit research group Electronic Privacy Information Center, asserted that "it seems there's no legal theory, however far-fetched, that Meta won't deploy to avoid a full accounting of its harmful data practices."
"The reason is clear," Davisson said. "A hearing before the FTC will confirm that Meta continues to mishandle personal data and put the privacy and safety of minors at risk, despite multiple orders not to do so."
"The changes FTC is proposing to Meta's exploitative business model can't come soon enough," he added. "We hope the court will reject Meta's latest attempt to run out the clock, as another federal court did just this week."
The FTC and Meta were already locked in a separate antitrust fight stemming from the agency's request for a federal court to force the company to sell Instagram and WhatsApp. That case has yet to go to trial.
News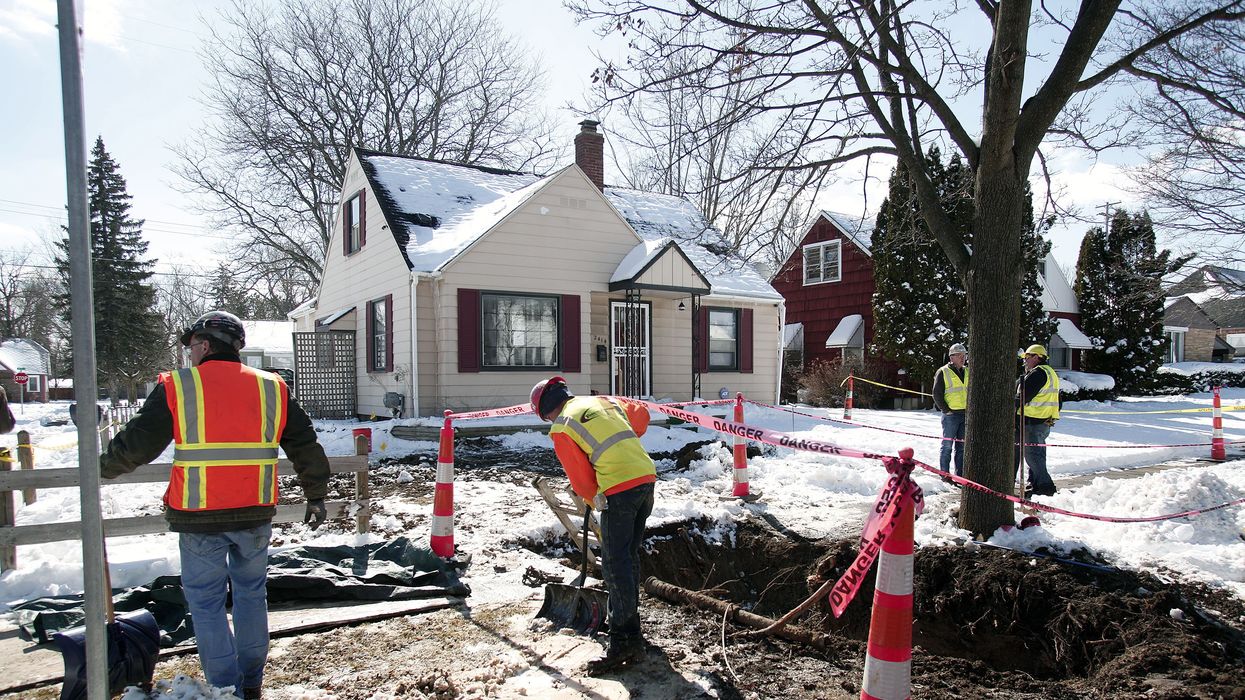 While welcoming the "long-overdue meaningful action" on drinking water safety, one campaigner argued that "much more must be done—much faster—at no cost to impacted households."
The Biden administration's proposal to better protect drinking water nationwide was met with sweeping applause on Thursday, but at least one consumer advocacy group stressed that the U.S. Environmental Protection Agency policy is "still not enough."
With its proposed changes to the Lead and Copper Rule, the administration aims to replace all lead water service lines in the United States within a decade, according to the EPA. There are also provisions intended to locate legacy lead pipes, improve tap sampling, lower the lead action level, and strengthen protections to reduce exposure.
Food & Water Watch Public Water for All director Mary Grant said that "the federal government has already waited far too long to require the elimination of these toxic lead water pipes, which poisoned the water in communities across the country," from Flint, Michigan and Jackson, Mississippi to Newark, New Jersey and Washington, D.C.
"The Biden administration has proposed long-overdue meaningful action toward the goal of eliminating lead from drinking water, but to ensure that every community has safe, lead-free water, much more must be done—much faster—at no cost to impacted households," she asserted.
Grant praised "agitators who emerged from... water contamination fights" and called on Congress to "step up to provide funding to replace the entire service line at no cost to impacted households, prioritizing low-income and environmental justice communities."
The Infrastructure Investment and Jobs Act, signed by President Joe Biden two years ago, "provided a $15 billion downpayment on this overhaul, but the total cost could exceed $60 billion," she pointed out, urging Congress to pass the Water Affordability, Transparency, Equity, and Reliability (WATER) Act.
"In a moment when many of us feel overwhelmed by bad news, the EPA's lead rule provides a ray of hope."

While additional steps are clearly needed, impacted communities and other campaigners still welcomed the progress on Thursday.
"Communities like ours... have grappled with the repercussions of lead contamination for too long," said Deborah Brown, a steering committee member of Newburgh Clean Water Project in New York. "The proposed improvements, especially the replacement of all lead service lines, signify a significant stride to safe and clean drinking water for our families and future generations. It's a step in the right direction."
Earthjustice attorney Suzanne Novak—whose legal group has represented the Newburgh Clean Water Project—said that "the EPA's proposed improvements to the Lead and Copper Rule are a much-needed response to a dire public health crisis that's been ongoing for more than a century."
"The administration's proposal takes important steps towards fulfilling the Safe Drinking Water Act's purpose of protecting human health to the extent feasible," Novak continued. "EPA has recognized that quick removal of all lead service lines is imperative, and that swift action is needed when a community has persistent high levels of lead in its water."
"Because the public health burden of lead exposure falls disproportionately on environmental justice communities," she emphasized, "we need to make sure that the final rule is equitable in how it achieves reduction of lead in drinking water across the country."
The Natural Resources Defense Council (NRDC) noted "apparent weaknesses" of the proposal, including that "water systems are not required to pay for the lead service line replacement," utilities could get extensions beyond the 10-year deadline, and the action level reduction from 15 parts per billion to 10 ppb "is less strict than the 5 ppb standards recommended by health experts and the governments in Canada and Europe."
Still, Erik Olson, senior strategic director for health at NRDC, said that "in a moment when many of us feel overwhelmed by bad news, the EPA's lead rule provides a ray of hope that we are approaching the day when every family can trust that the water from their kitchen tap is safe, regardless of how much money they have or their ZIP code."
Environmental Working Group senior vice president for government affairs Scott Faber also praised the progress, saying that "once again, President Biden's EPA is putting our families first and honoring his commitments to the American people."
The campaigner also highlighted the need to better protect communities whose drinking water is contaminated with per- and polyfluoroalkyl substances (PFAS), chemicals used in various products that persist in the environment and human body and are connected to health problems including cancers.
Biden's EPA proposed the first-ever national drinking water standard for PFAS in March. Faber said Thursday that "we're confident he will also make good on his commitment to finalize a drinking water standard for the toxic 'forever chemicals.'"
News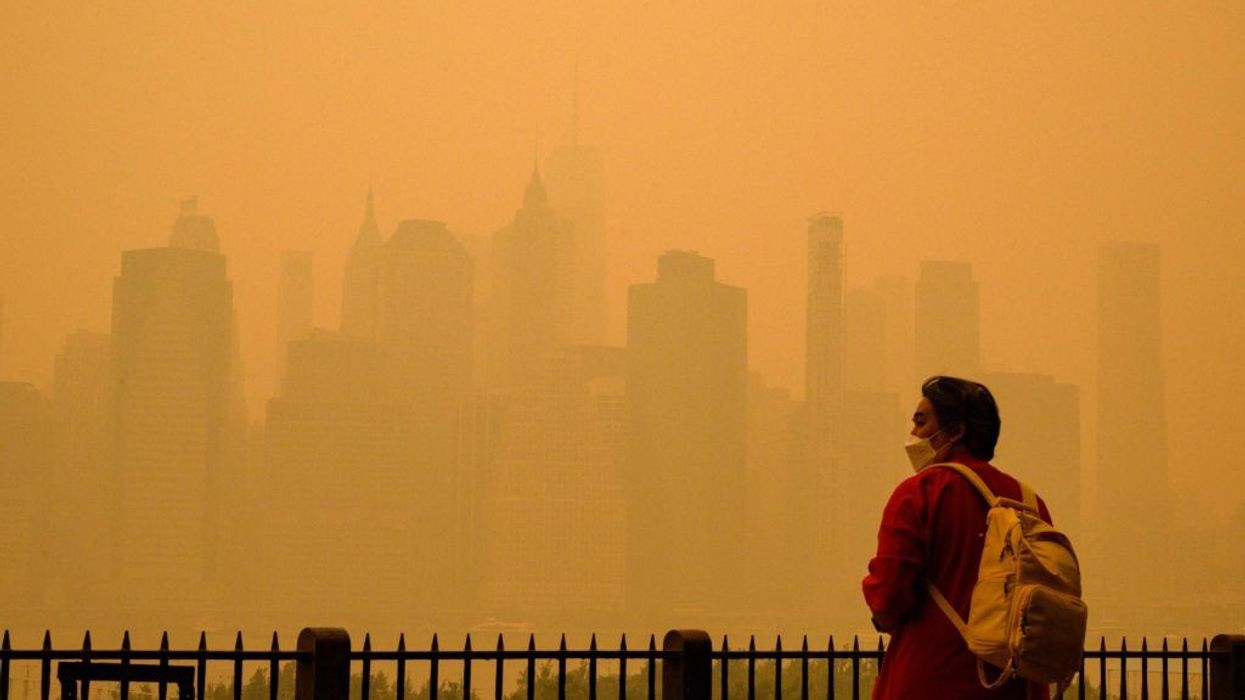 "Governments at the COP28 climate talks must take real action for a full, fair, funded, and fast phaseout of fossil fuels," one advocate said in response to the news.
It is "virtually certain" that 2023 will be the warmest year on record, the World Meteorological Organization concluded in its provisional State of the Global Climate report for the year.
That was only one of the broken records detailed in the report, which was released Thursday to coincide with the start of the United Nations Climate Change Conference (COP28) in the United Arab Emirates. The WMO documented a year of "extreme weather and climate events" that "had major impacts on all inhabited continents."
"Record heat. Deadly floods. Toxic air. It has never been clearer that the world must stop burning fossil fuels if we want a safe, livable planet," Oil Change International global policy manager Romain Ioualelen said in response to the findings. "And yet, the fossil fuel industry is pumping more and more gas and oil, expanding its business, lying to us, and raking in deadly profits, as millions of people are displaced, harmed, and killed. Governments at the COP28 climate talks must take real action for a full, fair, funded, and fast phaseout of fossil fuels."
As of October, 2023 was set to be the warmest year in 174 years of record-keeping, WMO confirmed. The body's findings come as scientists have previously said it will likely be the hottest year in 125,000 years as well. Mean near-surface temperatures during the first 10 months of the year were around 1.4°C above the average from 1850 to 1900, WMO found. Because 2016 and 2020, the two previous hottest years on record, came in at 1.29°C and 1.27°C above that average, it is unlikely that the last two months of 2023 would be cold enough to offset its lead.
Hottest year wasn't the only record broken in 2023. The year also saw the hottest monthly ocean temperatures on record from April through September, and the hottest land temperatures from July to October. Because July is typically the hottest month of the year, this July was the hottest month ever recorded.
Sea level rise reached a record height, and the rate of increase from 2013 to 2022 was more than double the rate from 1993 to 2002. Antarctic sea-ice extent also shrank to its lowest level on record in February and struggled to recover, measuring its lowest maximum extent on record in September.
"We urge governments to be ready now at the U.N. climate talks to take action commensurate with what the science is telling us."
Some markers for which 2023 data is not yet available broke records in 2022. This included atmospheric levels of the three main greenhouse gases—carbon dioxide, methane, and nitrous oxide—and ocean heat content.
"It's a deafening cacophony of broken records," WMO Secretary-General Petteri Taalas said in a statement. "These are more than just statistics. We risk losing the race to save our glaciers and to rein in sea level rise."
The report also detailed how a warming climate is having a direct and devastating impact on human communities. Climate-fueled weather disasters this year included Storm Daniel, which brought severe flooding to much of the Mediterranean, with especially deadly consequences for Libya; a record wildfire season in Canada that shrouded major North American cities in toxic smoke; heat waves, which reached especially severe heights Southern Europe and North Africa; and flooding in the Horn of Africa following five years of drought that made the soil less able to absorb the rainfall. Many of these events forced people to flee their homes and made it harder for them to secure food.
"This year we have seen communities around the world pounded by fires, floods, and searing temperatures. Record global heat should send shivers down the spines of world leaders," United Nations Secretary-General António Guterres said in response to the report.
Guterres and other climate advocates used the report to push world leaders to deliver ambitious climate action at COP28, which is mired in controversy following revelations that its president Sultan Ahmed Al Jaber, who is also the CEO of Abu Dhabi National Oil Company, used the talks to push oil and gas deals.
"We have the roadmap to limit the rise in global temperature to 1.5 °C and avoid the worst of climate chaos. But we need leaders to fire the starting gun at COP28 on a race to keep the 1.5 degree limit alive," Guterres said.
He called for a commitment to phase out fossil fuels, triple renewable energy, double energy efficiency, set clear guidelines for the next round of pledges, and provide countries with the financial support they need to make them happen.
Ioualelen said that the delegates should pay attention to experts instead of fossil fuel companies.
"Rather than prioritizing lobbyists and corporations, we need leaders to make real change that tackles the root cause of the climate crisis, fossil fuels, and makes a better world for all of us—today and for generations to come," Ioualelen said. "We urge governments to be ready now at the U.N. climate talks to take action commensurate with what the science is telling us."
Taalas also called for action to avoid worsening extremes.
"We cannot return to the climate of the 20th century, but we must act now to limit the risks of an increasingly inhospitable climate in this and the coming centuries," he said.
News