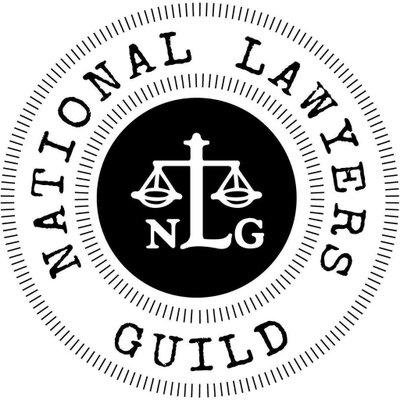 Statement on Prosecution of Former High Officials
NEW YORK
We urge Attorney General Eric Holder to appoint
a non-partisan independent Special Counsel to immediately commence a
prosecutorial investigation into the most serious alleged crimes of former
President George W. Bush, former Vice President Richard B. Cheney, the
attorneys formerly employed by the Department of Justice whose memos sought to
justify torture, and other former top officials of the Bush Administration.
Our laws, and treaties that under Article VI of
our Constitution are the supreme law of the land, require the prosecution of
crimes that strong evidence suggests these individuals have committed. Both the
former president and the former vice president have confessed to authorizing a
torture procedure that is illegal under our law and treaty obligations. The
former president has confessed to violating the Foreign Intelligence
Surveillance Act.
We see no need for these prosecutions to be
extraordinarily lengthy or costly, and no need to wait for the recommendations
of a panel or "truth" commission when substantial evidence of the crimes is
already in the public domain. We believe the most effective investigation can
be conducted by a prosecutor, and we believe such an investigation should begin
immediately.
Drafted by The Robert Jackson Steering Committee
https://www.afterdowningstreet.org/robertjackson
Signed By:
Center for Constitutional Rights
The National Lawyers Guild
After Downing Street
https://www.afterdowningstreet.org
American Freedom Campaign
https://www.americanfreedomcampaign.org
Ann Wright, retired US Army Reserve Colonel and
US diplomat
https://www.voicesofconscience.com
Backbone Campaign
https://www.backbonecampaign.org
Brad Blog
Cities for Peace
CODE PINK: Women for Peace
https://www.codepink4peace.org
Daniel Ellsberg, Truth-Telling Project
Defending Dissent Foundation
https://www.defendingdissent.org
Delaware Valley Veterans for America
https://www.delvalvets4america.org
Democrats.com
Global Network Against Weapons & Nuclear Power
in Space
Gold Star Families for Peace
https://www.cindysheehanssoapbox.com
Grandmothers Against the War
https://www.grandmothersforpeace.org/gatw
Grassroots America
https://www.grassrootsamerica4us.org
High Road for Human Rights Advocacy Project
https://www.highroadforhumanrights.org
Iraq Veterans Against the War
Justice Through Music
Marcus Raskin, co-founder of Institute for
Policy Studies, member of editorial board of the /Nation/, member of the
special staff of the National Security Council in the Kennedy Administration
Media Freedom Foundation/Project Censored
https://www.projectcensored.org
Naomi Wolf, author of /End of America: Letter of
Warning to a Young Patriot/, and /Give Me Liberty: A Handbook for American
Revolutionaries/
National Accountability Network
Northeast Impeachment Coalition
Op Ed News
Peace Action
Peace Team
The Progressive
Progressive Democrats of America
Republicans for Impeachment
https://republicansforimpeachment.com
United for Peace and Justice
https://www.unitedforpeace.org
Velvet Revolution
https://www.velvetrevolution.us
Veteran Intelligence Professionals for Sanity
https://www.afterdowningstreet.org/vips
Veterans for Peace
https://www.veteransforpeace.org
Voters for Peace
https://votersforpeace.us/index2.php
War Crimes Times
https://www.warcrimestimes.org
Wisconsin Impeachment/Bring Our Troops Home
Coalition
World Can't Wait
Organizations and individuals can add their
names to this statement at https://prosecutebushcheney.org
The National Lawyers Guild (NLG) works to promote human rights and the rights of ecosystems over property interests. It was founded in 1937 as the first national, racially-integrated bar association in the U.S.
(212) 679-5100
LATEST NEWS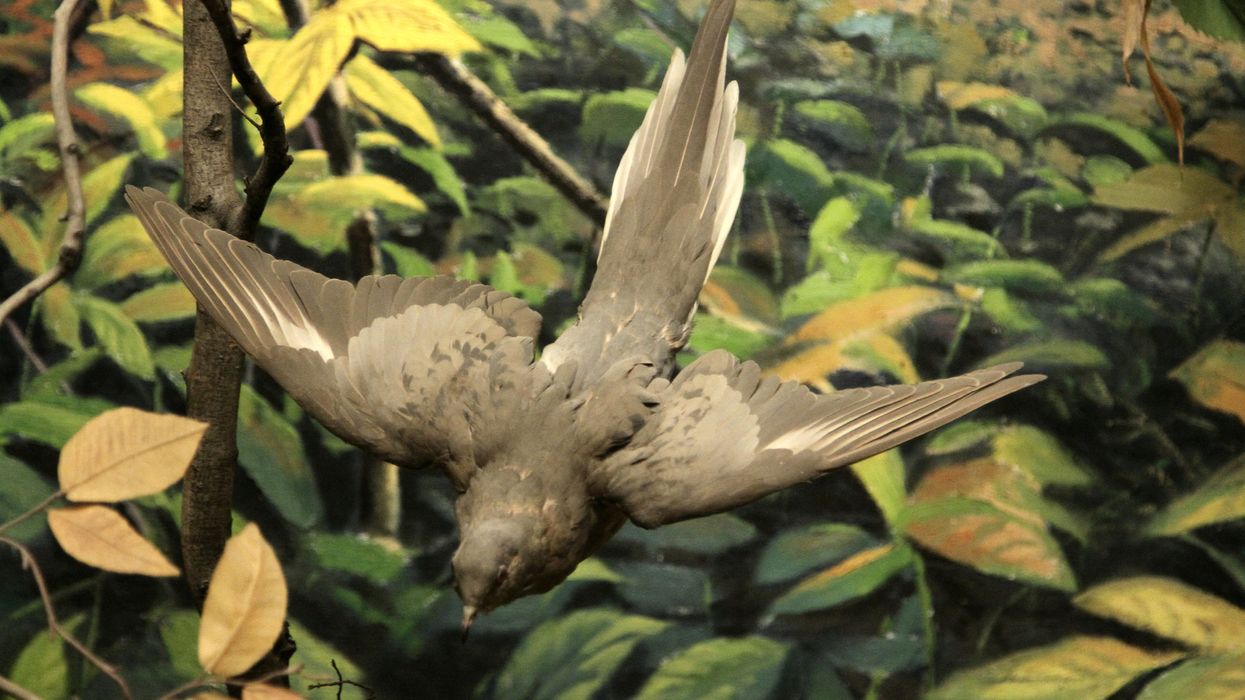 "What we're losing are our only known living companions in the entire universe," one study author said.

In what researchers call a "biological annihilation," human activities are driving entire groupings of vertebrate species to extinction at a rate 35 times what it would have been without human interference.

The study, published in the Proceedings of the National Academy of Sciences Monday, found that 73 genera—the next thickest branch from species on tree of life—had been lost since A.D. 1500. Without the mass exploitation of the natural world that took off around that date with European colonization, the number lost in the past 500 years would have been only two, and it would have taken 18,000 years to reach 73 extinctions.
"Such mutilation of the tree of life and the resulting loss of ecosystem services provided by biodiversity to humanity is a serious threat to the stability of civilization," study co-authors Paul Ehrlich of Stanford University and Gerardo Ceballos of the National Autonomous University of Mexico wrote in the abstract.
Or, as Ehrlich summarized it in all caps on social media, "New approach to extinction crisis, very bad news."
Previous attempts to grapple with the sixth mass extinction had focused on the number of species lost or at risk. But looking at genera can provide a clear view of the "magnitude and impact" of these losses, the study authors wrote.
Why? Because when one species dies, other species in the same genus can fill its niche in the ecosystem and preserve much of its genetic code, Ceballos toldStanford News. However, when a genus disappears, it leaves a larger gap in both the ecosystem and the genetic record—one that it can take evolution tens to millions of years to fill.
For example, when the passenger pigeon genus went extinct in 1914, the white-footed mouse lost its main food competitor. This combined with a decrease in large predators caused white-footed mouse populations to explode, which has been fatal for humans, because white-footed mice are the primary carriers of Lyme disease.
"We are alarmist because we are alarmed."
"By losing all these genera, we are losing the foundations of the planet to have life in general and human life in particular," Ceballos told The Guardian.
There's also an inherent sadness to the disappearance of so much unique life.
"What we're losing are our only known living companions in the entire universe," Ehrlich told Stanford News.
Ceballos and Eherlich expected genera extinction rates to be lower than species ones, but found in fact that they were about the same. The pair looked specifically at birds, mammals, reptiles, and amphibians. Beyond the 73 extinct genera, the planet also lost 10 families and two orders: the elephant bird and the New Zealand moa. Birds overall lost the most genera, with mammals coming in second.
What's more, if the climate emergency, the illegal wildlife trade, and habitat loss continue and all endangered genera go extinct by 2100, their extinction rate would jump to 354 times what it would have been without these human actions.
"People say that we are alarmist by saying that we expect a collapse," Ceballos told The Guardian. "We are alarmist because we are alarmed."
However, both authors emphasized that it was not too late to act.
"As dramatic as the results are, what is important to mention is that we still have time," Ceballos added. Though he noted that "the window of opportunity is closing rapidly."
News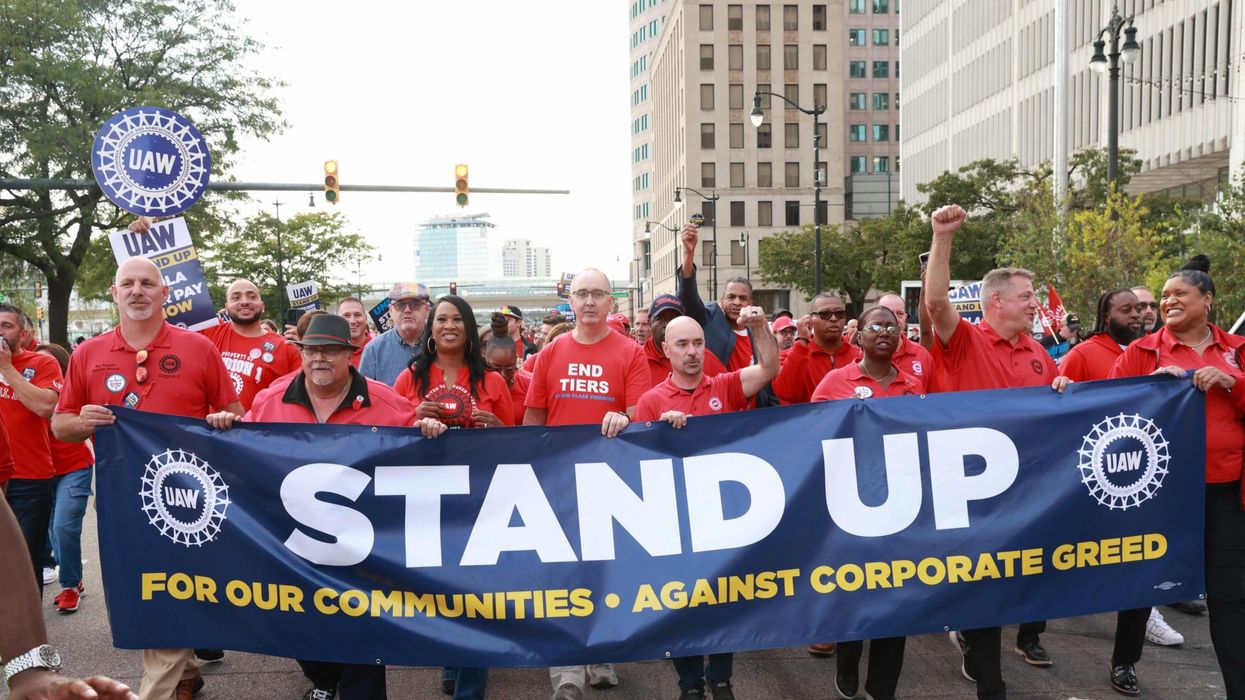 "The tax system is rigged to benefit multinational corporations over the workers who keep them running."
Despite reaping tens of billions of dollars in profits between them over the past five years, General Motors and Ford paid an average combined tax rate of just 1% on total pre-tax income, an analysis published Tuesday by economic justice advocates revealed—as the auto giants claimed they cannot afford striking workers' demands for better pay.
The Americans for Tax Fairness (ATF) analysis—which posits that "the tax system is rigged to benefit multinational corporations over the workers who keep them running"— notes that over the past five years, GM and Ford made a total of $34 billion and $8 billion respectively, but paid an effective federal tax rate of only 1.3% for GM and -0.2% for Ford.
"While some of those tax savings have found their way into rapidly rising compensation packages for the firms' top executives and board members, wages of rank-and-file workers have lagged," the report states. "Average executive pay at GM and Ford grew by 32% over the past five years, while median autoworker pay grew by just 8.8% over the same period, widening the executive-to-worker pay gap to 183-to-1."
"Over that same period, GM and Ford paid out a combined total of $14 billion in dividends (34 times more than they paid in taxes), spent $3.6 billion on stock buybacks (nine times more than they paid in taxes), and lavished $614 million on top company executives (50% more than they paid in taxes)," the publication continues.
The analysis comes five days into a "stand-up strike" by around 13,000 United Auto Workers (UAW) members at GM, Ford, and Stellantis plants. The workers are seeking better pay and benefits.
"General Motors and Ford are refusing to meet UAW's demands, claiming that what workers are asking for is unreasonable," the report states. "An Americans for Tax Fairness analysis of GM and Ford's most recent [Securities and Exchange Commission] filings finds that what is truly unreasonable is how the auto giants get away with paying practically nothing in federal taxes while further enriching their top executives with huge pay packages and their shareholders with dividend payments and stock buybacks."
ATF executive director David Kass argued that "Ford and GM have thrown their priorities into reverse."
"They're overcompensating their already wealthy executives, board members, and shareholders, while shortchanging the workers and nation that made their success possible," Kass continued. "They need to offer serious proposals for sharing the wealth with rank-and-file employees and start paying their fair share of taxes."
"They're overcompensating their already wealthy executives, board members, and shareholders, while shortchanging the workers and nation that made their success possible."
Kass additionally asserted that the National Labor Relations Board "must ensure these corporations treat their workers justly; and in its upcoming budget negotiations, Congress must ensure big corporations like Ford and GM are contributing what they should to America's fiscal health."
Corporate tax dodging is pervasive in most U.S. industries. According to a Government Accountability Office (GAO) analysis commissioned by Sen. Bernie Sanders (I-Vt.) and released in January, more than a third of large, profitable corporations in the United States paid no federal income tax in 2018, the year that the so-called Republican "tax scam" signed into law by then-President Donald Trump took effect.
The GAO report also found that "average effective tax rates—the percentage of income paid after tax breaks—among profitable large corporations fell from 16% in 2014 to 9% in 2018."

Other analyses of more recent data confirms the trend continues. A Center for American Progress study of 2021 investor filings for Fortune 100 companies revealed that 19 of the largest profitable corporations in America "are paying effective tax rates that are in the single digits—or paying nothing at all."
News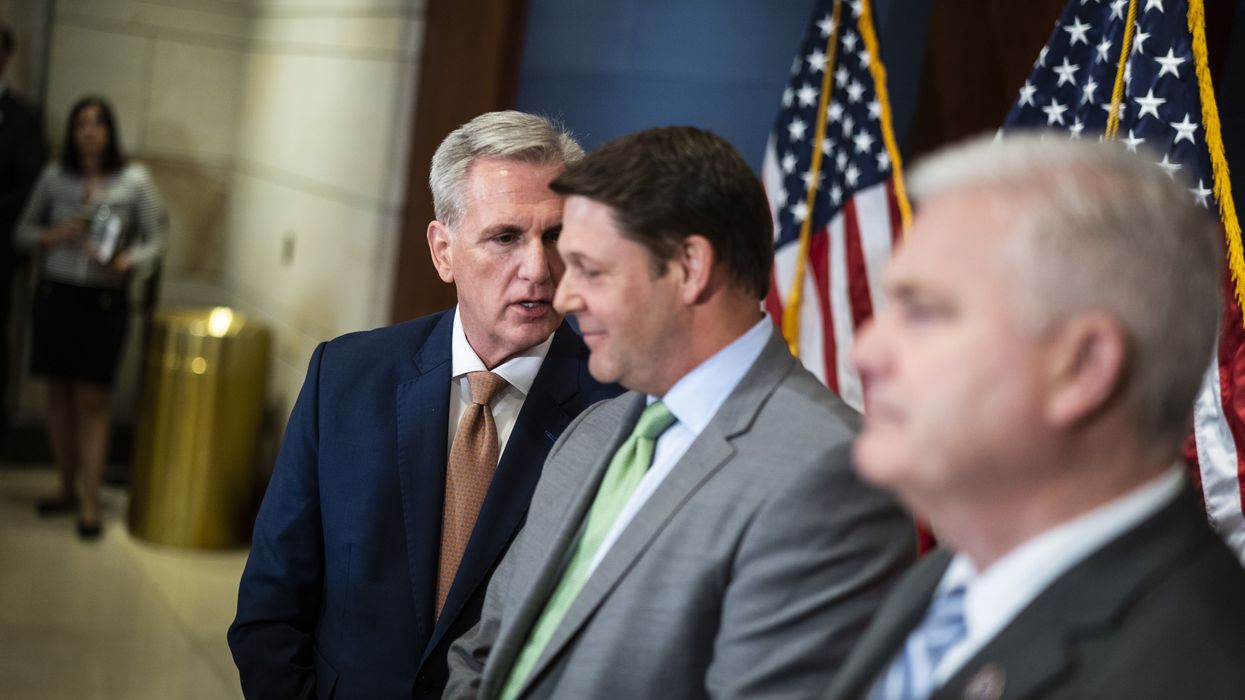 "Every Democrat should follow President Biden's lead and slam this commission for what it is: A scheme to slash the American people's hard-earned benefits."
Progressives on Tuesday sounded alarm over a proposal tucked into a new House GOP budget blueprint that would establish a bipartisan commission to review and propose legislative changes to Social Security and Medicare.
Nancy Altman, president of the advocacy group Social Security Works, noted in a statement that "the White House has accurately labeled a commission as a 'death panel' for Social Security," referring to a Biden administration spokesperson's response earlier this year after House Republicans and Sen. Joe Manchin (D-W.Va.) floated the idea of a bipartisan commission for the program.
House Republicans' new resolution, unveiled by House Budget Committee Chair Jodey Arrington (R-Texas), revives that proposal, which has previously garnered support from several Democrats.
Advocates have long decried such commissions as an attempt to bypass the regular legislative process, dodge political backlash, and expedite Social Security cuts.
Legislation introduced by Sen. Mitt Romney (R-Utah) in 2021 would create bipartisan panels with mandates to craft legislation that "improves" the finances of Social Security and other trust fund programs. The bills produced by the bipartisan committees would receive expedited consideration in the House and Senate.

"The only reason to make changes to Social Security via a closed-door, fast-track commission is to cut benefits," Altman argued Tuesday. "Rep. Arrington and his fellow Republicans understand this, which is why their budget would create just such a commission. Republicans desperately want Democrats to provide cover for Social Security cuts, which are rightfully unpopular with voters of all parties."
"This is why their budget calls for a 'bipartisan' commission. Democrats should refuse to cooperate," Altman added. "Instead, they should continue to work to protect and expand Social Security through regular congressional order. Every Democrat should follow President Biden's lead and slam this commission for what it is: A scheme to slash the American people's hard-earned benefits."
"Commissions are a ploy for cutting Social Security and Medicare without political accountability."
Falsely claiming that Social Security is a key "driver" of federal debt and echoing the inaccurate narrative that the program is in dire financial straits, the GOP budget proposal states that "the establishment of a commission to examine the United States' current debt situation is crucial to ensure that the country's financial future is secure."
The resolution urges Congress to "carefully consider the composition of the commission" so as to maximize the likelihood of producing legislation that can become law, lamenting that past commissions "included private-sector representatives from academia, economics, labor, and consumer interests."
That's almost certainly a reference to the notorious Obama-era Bowles–Simpson Commission, which proposed steep cuts to Social Security benefits. When a proposal based largely on the Bowles-Simpson panel's recommendations was put to a vote in the House in 2012, it was resoundingly defeated.
In the years since, lawmakers have occasionally dredged up the idea of creating a new bipartisan commission to examine and reform Social Security. Just three months ago, House Speaker Kevin McCarthy (R-Calif.) said he intends to create a commission to tackle mandatory spending, which includes Social Security and Medicare.
Max Richtman, president and CEO of the National Committee to Preserve Social Security and Medicare, said in a statement Tuesday that "commissions are a ploy for cutting Social Security and Medicare without political accountability."

"If Republicans want to cut Social Security and Medicare, they should put proposals on the table and go through the regular legislative process, so that voters know where their representatives stand."
House Republicans haven't exactly been coy about their desire to cut Social Security. In June, a panel comprised of three-quarters of the House GOP caucus released a proposal to gradually hike Social Security's full retirement age to 69, a move that would slash benefits across the board.

News
Independent, nonprofit journalism needs your help.
Please Pitch In
Today!