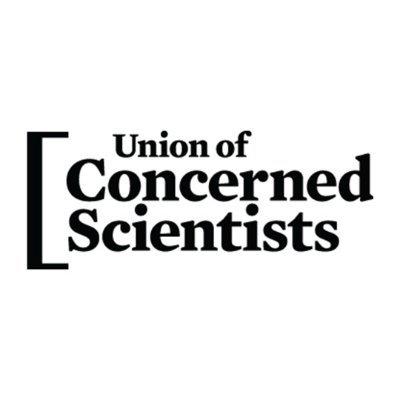 For Immediate Release
Contact:
Aaron Huertas, 202-331-5458
Northeast Climate Program Shows Auctions Are Key for Cap-and-Trade, Science Group Says
First-in-the-Nation Auction Raises $39 Million
WASHINGTON
The Regional Greenhouse Gas Initiative (RGGI), a partnership among 10 Northeastern states to reduce electric-utility global warming pollution through a cap-and-trade system, today announced the results of its first-in-the-nation auction of global warming pollution permits.
RGGI auctioned more than 12.5 million permits that fetched $3.07 each, raising nearly $39 million for energy efficiency, renewable energy, and consumer benefit programs in the six states that participated: Connecticut, Maine, Maryland, Massachusetts, Rhode Island and Vermont. The other four RGGI states -- Delaware, New Hampshire, New Jersey and New York -- are expected to participate in the next auction in December.
Below is a statement by Ned Raynolds, Northeast climate policy coordinator for the Union of Concerned Scientists (UCS):
"This auction was a resounding success and provides evidence to state and federal leaders that auctioning is the way to go. Auctions like this one let the market put a price on pollution and generate funds to help consumers and businesses build a clean energy economy.
"RGGI set a minimum price for the permits of about two dollars each, but we saw enough demand to considerably exceed that price floor.
"Overall, last week's auction went off without a hitch, and the next one in December should provide yet another demonstration that auctioning is a vital piece of a cap-and-trade policy."
The Union of Concerned Scientists is the leading science-based nonprofit working for a healthy environment and a safer world. UCS combines independent scientific research and citizen action to develop innovative, practical solutions and to secure responsible changes in government policy, corporate practices, and consumer choices.
LATEST NEWS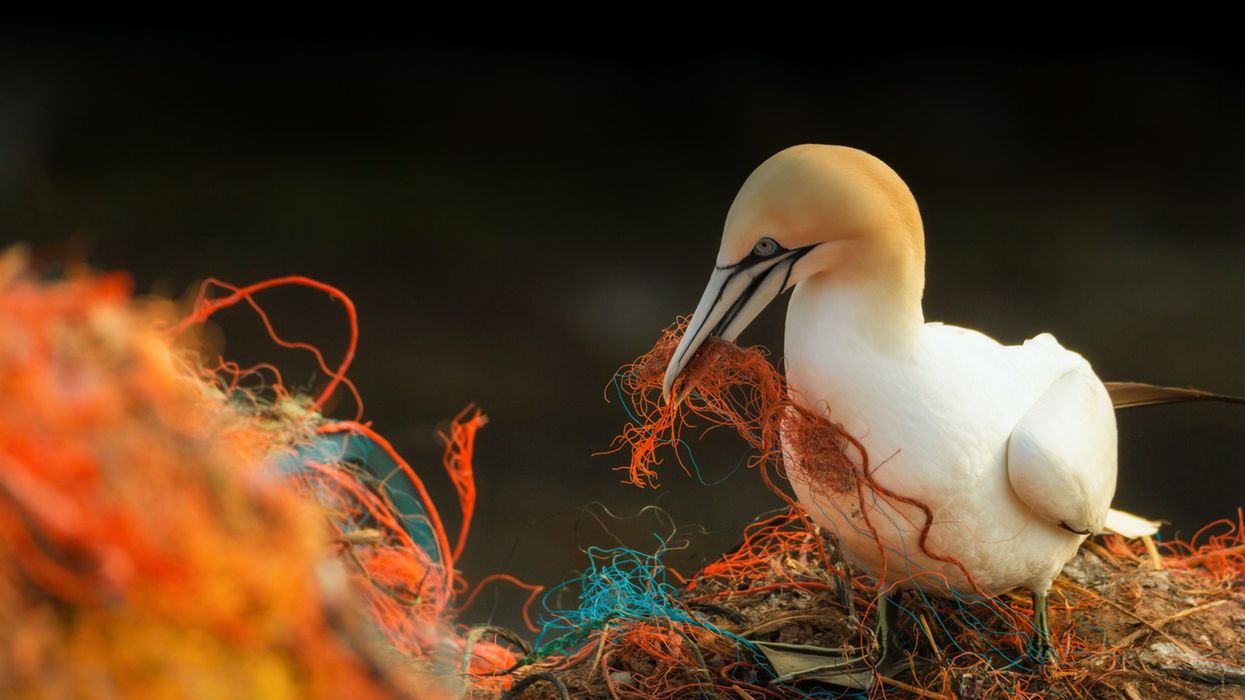 "This study is the first time that stomach tissue has been investigated in this way and shows that plastic consumption can cause serious damage to these birds' digestive system," the paper's lead author said.
A newly discovered disease is sickening seabirds, and it's not caused by a virus or bacteria—it's caused by ingesting the increasingly ubiquitous bits of plastics contaminating land, air, and sea.
That's the conclusion of a recently published study in the Journal of Hazardous Materials, with researchers calling the "novel, plastic-induced fibrotic disease" plasticosis.
\u201c#Seabirds are suffering from a disease caused by plastic.\n\nTheir stomachs are covered in scars caused by plasticosis, which limits their ability to eat, grow and fight infection.\n\nDiscover how #PlasticPollution is taking its toll in today's #NatureNews \ud83d\udc47\nhttps://t.co/mGeyrQejGN\u201d

— Natural History Museum (@Natural History Museum) 1677844788
According to the paper's abstract:
Highly impacted by plastic ingestion, flesh-footed shearwaters (Ardenna carneipes) are thus an apt species to examine these impacts in an environmentally relevant manner. A Masson's Trichrome stain was used to document any evidence of plastic-induced fibrosis, using collagen as a marker for scar tissue formation in the proventriculus (stomach) of 30 flesh-footed shearwater fledglings from Lord Howe Island, Australia. Plastic presence was highly associated with widespread scar tissue formation and extensive changes to, and even loss of, tissue structure within the mucosa and submucosa. Additionally, despite naturally occurring indigestible items, such as pumice, also being found in the gastrointestinal tract, this did not cause similar scarring. This highlights the unique pathological properties of plastics and raises concerns for other species impacted by plastic ingestion.
"While these birds can look healthy on the outside, they're not doing well on the inside," study co-author Alex Bond, who is the senior curator in charge of birds at the U.K.'s Natural History Museum in London, toldThe Guardian. "This study is the first time that stomach tissue has been investigated in this way and shows that plastic consumption can cause serious damage to these birds' digestive system."
Previous studies have found that around 90% of all seabirds have ingested plastics. Marine conservationists argue that reduced plastics consumption and targeted efforts to keep plastics out of the Earth's oceans are the most effective means of curbing the crisis.
News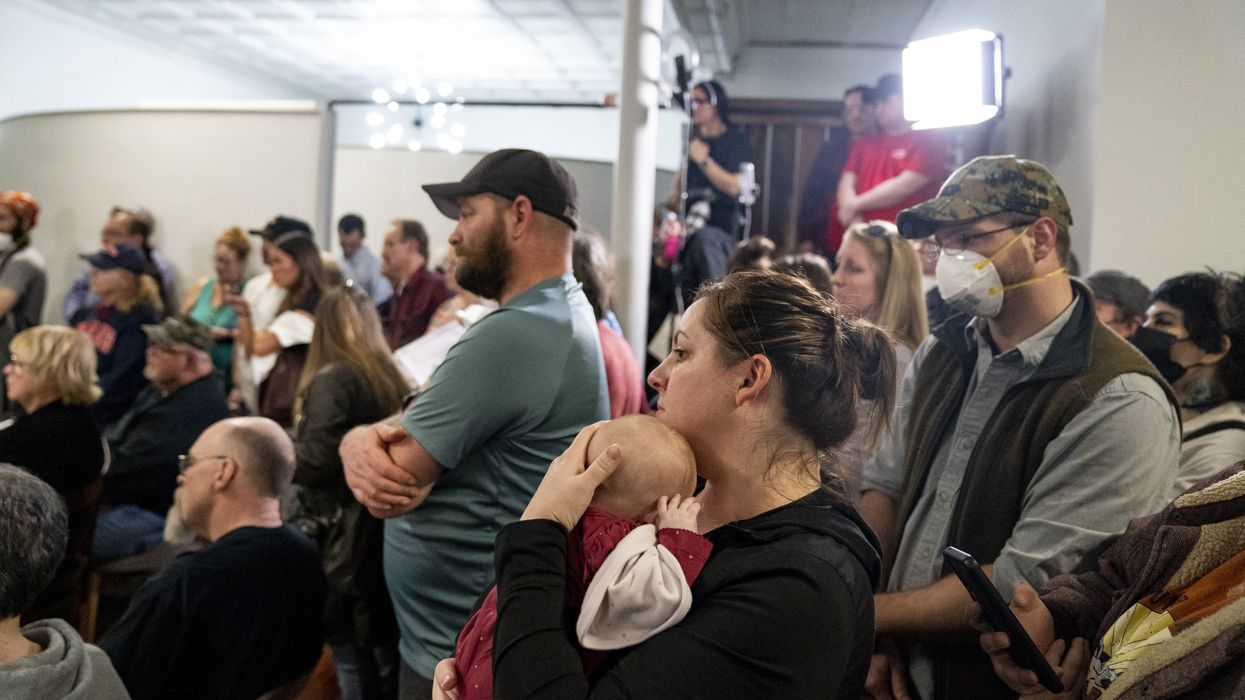 "Every day that this community doesn't have relocation options," said local organizers, "is another day this community is in crisis."
At a town hall meeting in East Palestine, Ohio Thursday night, hundreds of residents had their first chance to directly confront the rail company responsible for the train derailment that took place in the town last month, and used the opportunity to share their outrage over Norfolk Southern's failure to keep residents safe following its release of toxic chemicals from the crash site.
Residents called on the company representative present at the meeting to "do the right thing" and ensure Norfolk Southern pays to evacuate anyone who wants to leave the town following the controlled release of vinyl chloride, a carcinogenic chemical that was carried by several of the cars on the train that derailed.
The burning of vinyl chloride can send hydrogen chloride and phosgene—which was used in chemical warfare during World War II—into the environment. The chemicals are known to cause headaches, vomiting, and rashes, among other symptoms.
"Every day that this community doesn't have relocation options, independent environmental testing, comprehensive health monitoring, and safe disposal of this toxic waste, is another day this community is in crisis."
Those symptoms, as well as lingering chemical smells, have been reported by East Palestine residents since the February 3 derailment, despite officials' claims that the area is safe.
Tests on more than 150 private well systems and municipal water has not shown disconcerting contamination levels thus far, according to officials, but locals reported serious concerns about the long-term safety of their town.
"Get my grandchildren out of here!" one man demanded as the Norfolk Southern representative said the company feels "horrible" about the derailment, which prompted a temporary evacuation of some residents.
"If you care about us, get our grandkids out," he added.
As "CBS Mornings" reported, other East Palestine residents told the representative and state and federal officials who attended the meeting that they feel "stuck" in the town as their symptoms persist.
One woman told the officials she has witnessed "kids vomiting, nosebleeds, numbness in their mouth, numbness in their fingers."

\u201cAround 200 East Palestine, Ohio residents directly confronted a Norfolk Southern representative Thursday, voicing their anger and concern that they will continue to get sicker because of the toxic chemicals released from a train derailment: \u201cNo one\u2019s coming to save us.\u201d\u201d

— CBS Mornings (@CBS Mornings) 1677848861
The meeting was held weeks after Norfolk Southern officials backed out of attending a previous town hall meeting in the days after the crash, citing safety concerns.
Last week, the EPA ordered Norfolk Southern to take full responsibility for cleaning up any contamination, issuing a legally binding order that also required the company to take part in public meetings.
Ahead of the Thursday meeting, the EPA also ordered testing in East Palestine for dioxins, which can also form when vinyl chloride is burned. Dioxins are already present in the environment and are a byproduct of fuel burning, and the agency has held off on testing for them. River Valley Organizing (RVO), a local grassroots organization, said public pressure from locals pushed officials to conduct the testing.
\u201cThis is huge: because of community pressure and demands, the @EPA will now require Norfolk Southern to test for dioxins.\n\nThis is why we organize. Coming together and demanding action is the only way we will create change and get what our community needs. https://t.co/6F4gnPU0Sz\u201d

— River Valley Organizing (@River Valley Organizing) 1677791055
Earlier this week, RVO released a list of five demands from East Palestine residents that were agreed upon at another community meeting, including:
Relocation for anyone who wants it;
Independent environment testing;
Ongoing medical testing and monitoring;
Safe disposal of toxic waste; and
Payment by Norfolk Southern for 100% of the costs of cleanup.
The company has removed 2.1 million gallons of wastewater and 1,400 tons of solid waste so far, but its shipment of the waste to towns in Texas and Michigan have led to outcry from locals and officials, leading the EPA to order a temporary pause on the shipments this week.

"Every day that this community doesn't have relocation options, independent environmental testing, comprehensive health monitoring, and safe disposal of this toxic waste," said RVO on Friday, "is another day this community is in crisis."
News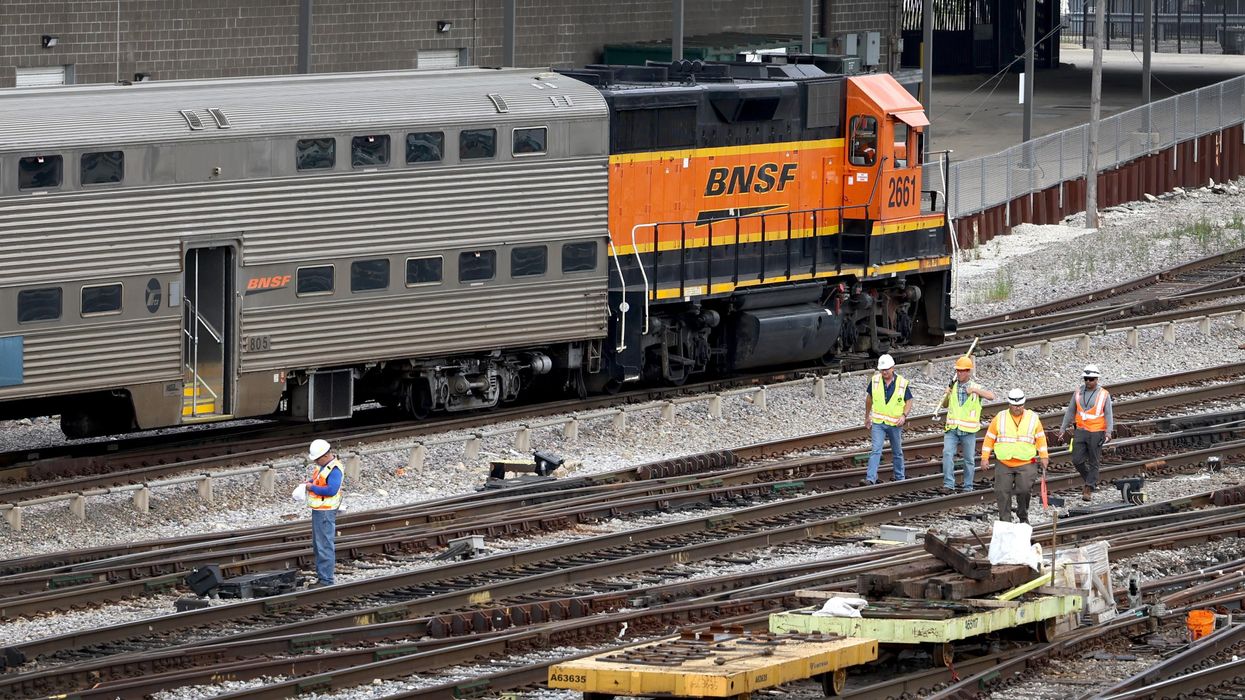 The industry has also spent more than $60 million over the past two decades lobbying officials in 20 states, including California, Texas, and New York.
A new analysis by the campaign finance watchdog OpenSecrets found that the rail industry has spent $653.5 million on federal lobbying over the past two decades as it has worked—often successfully—to fight off stricter safety regulations and antitrust enforcement.
While Norfolk Southern's history of lobbying against safety rules has faced greater scrutiny and backlash in the wake of the toxic derailment in East Palestine, Ohio, the company is hardly an industry outlier.
In its analysis of federal lobbying disclosures, OpenSecrets found that the rail industry's top federal lobbying spenders between 2002 and 2022 were the Association of American Railroads, of which Norfolk Southern is a member; BNSF Railway's parent company Berkshire Hathaway; CSX Corporation; Union Pacific; and Norfolk Southern.
"The industry's hold of the Congress goes beyond Norfolk Southern and its efforts to water down legislation addressing systemic safety issues," the watchdog emphasized, noting that the industry's biggest lobbying "splurges" took place between 2008 and 2012, when "the industry lobbied an act aiming to enforce antitrust laws on the freight railroad industry."
The bill, titled the Railroad Antitrust Enforcement Act of 2009, never received a vote in the House or the Senate.
Rail giants spent $24.6 million lobbying Congress on legislative matters in 2022 alone, according to OpenSecrets. Additionally, the hugely profitable industry has spent heavily on elections in recent years, funneling millions to federal candidates, parties, and political action committees.
"The BNSF Railway PAC gave $1.5 million, the Union Pacific Corp. PAC $1.8 million, and CSX Corp. PAC $913,000 [during the 2022 election]," the watchdog observed. "These federal contributions have historically gone mostly to Republican candidates and groups, though the Norfolk Southern PAC contributed slightly more to Democrats in the last election cycle."
The two top federal recipients of BNSF Railway PAC cash during the 2022 campaign were Rep. Kelly Armstrong (R-N.D.) and House Minority Leader Hakeem Jeffries (D-N.Y.).

OpenSecrets also highlights the rail industry's $60.3 million in lobbying spending in 20 states—including California, Texas, and New York—over the past 20 years, which has had a clear impact on policymaking.
The Leverreported earlier this week that in December 2022, Democratic New York Gov. Kathy Hochul vetoed a "proposed two-person crew bill [that] would have required most freight trains to be operated by at least a conductor and an engineer, a safety measure that both rail unions and bipartisan lawmakers supported."
"Hochul had said in her veto memo that federal laws and pending rulemaking preempt state two-person crew legislation—an argument the railroads and their lobbying groups have used to oppose state staffing bills," the outlet noted. "But two-person crew laws have been enacted in other states without legal challenges, and legal experts disagree with Hochul's assessment of the preemption."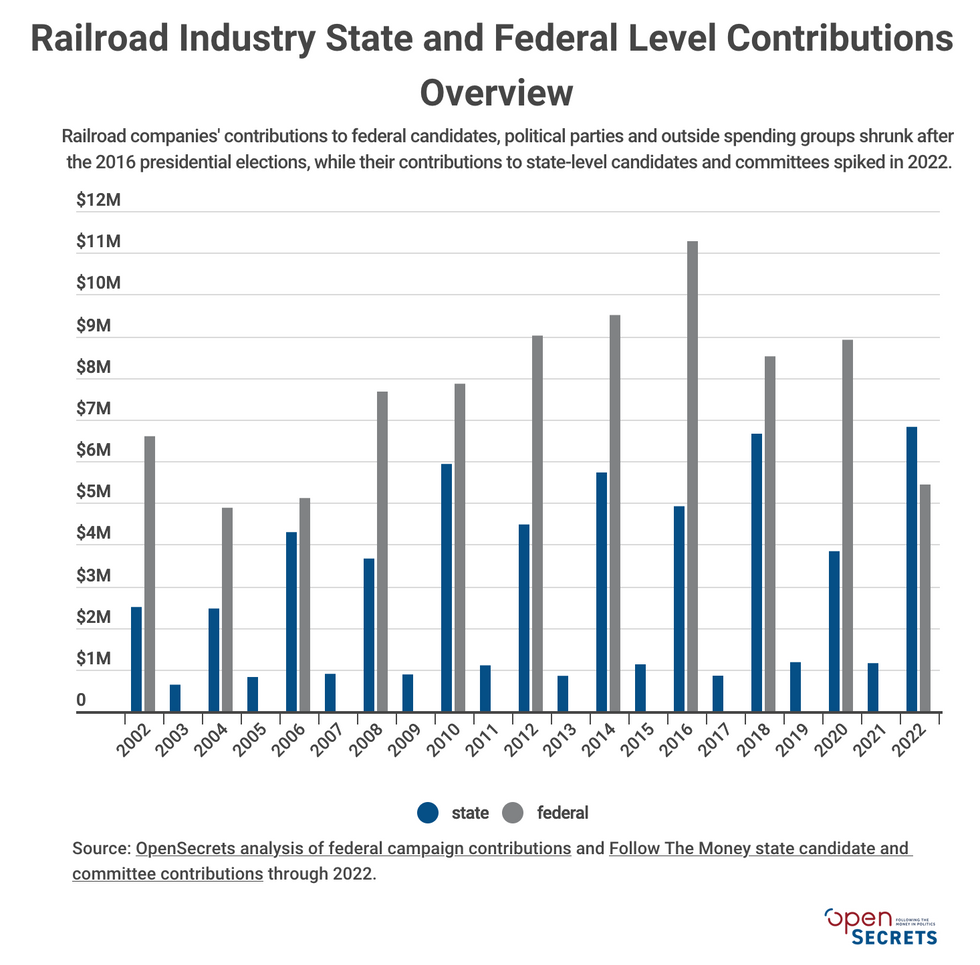 Advocates and reporters have also spotlighted Norfolk Southern's donations to Ohio's Republican Gov. Mike DeWine, who has been accused of mishandling the East Palestine disaster.

"The reasoning behind the inadequate response could be DeWine's close ties to Norfolk Southern's Ohio lobbying firm that led him to reelection, but also paid favor to the rail company through legislative blocks and railroad sales," the Sierra Club argued in a statement last week.
OpenSecrets found that the rail industry's state-level campaign contributions soared to an all-time high of $6.8 million in 2022, with BNSF Railway leading the spending spree.
"The rail industry has given at least $60.8 million in direct contributions to state candidates and committees since 2002, and the biggest contributors echoed those on the federal level," the research group noted.
OpenSecrets' findings came as congressional lawmakers are pushing fresh legislation to strengthen rail safety rules in the wake of the East Palestine derailment, which has called attention to industry-wide safety hazards that workers have been warning about for years.

Rep. Chris Deluzio (D-Pa.), a lead sponsor of a new Housebill aimed at imposing more strict regulations on trains carrying dangerous chemicals, toldThe Lever in an interview earlier this week that "the money that flows through the political system is obscene" and has a "corrupting influence."
"There are real, concrete costs to these anti-safety lobbying efforts that this industry and so many others have undertaken," Deluzio said.
News
SUPPORT OUR WORK.
We are independent, non-profit, advertising-free and 100%
reader supported.