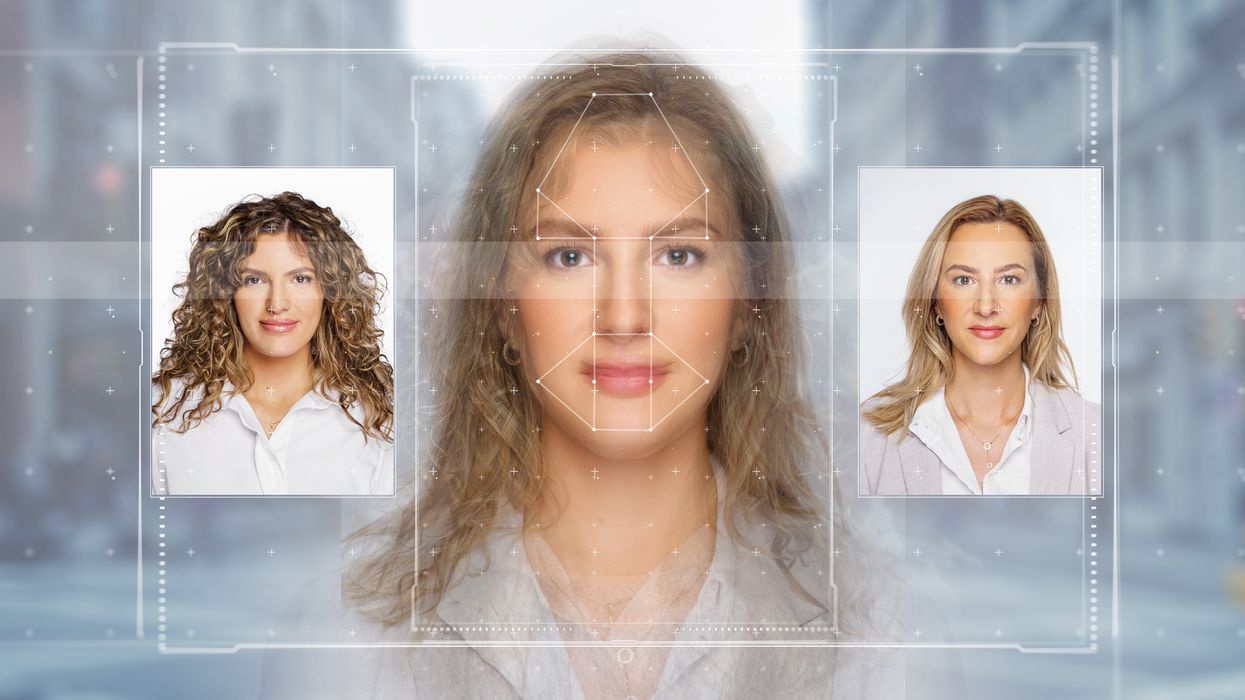 It is now "even more imperative that Congress and states act immediately to outlaw deceptive deepfakes in elections," said the president of Public Citizen.
Public Citizen president Robert Weissman on Thursday condemned the U.S. Federal Election Commission for declining to consider his advocacy group's petition asking the government agency to ban or limit intentionally misleading campaign ads generated via artificial intelligence.
"The Federal Election Commission just shamefully refused to use its existing authority—or even accept comments on a proposal to use its existing authority—to address the oncoming stampede of deceptive deepfakes that threaten to trample our democracy," Weissman said in a statement.
"This is a shocking failure even for a notoriously feckless agency," he added. "The FEC's failure makes it even more imperative that Congress and states act immediately to outlaw deceptive deepfakes in elections."
On May 16, the FEC received Public Citizen's petition for rulemaking urging the agency "to specify in regulation or guidance that if candidates or their agents fraudulently misrepresent other candidates or political parties through deliberately false AI-generated content in campaign ads, that the restrictions and penalties of 52 U.S.C. §30124 are applicable."
The petition states that "a deepfake audio clip or video by a candidate or their agent that purports to show an opponent saying or doing something they did not do would violate this provision of the law."
Because "federal law already prohibits the kind of fraudulent misrepresentation that generative AI now makes possible," Public Citizen argued last month, "there is ample basis for an FEC rule banning or severely restricting AI in political campaigns."
But during its weekly meeting on Thursday, the FEC shot down the advocacy group's request to open a full rulemaking process to curb the use of political deepfakes, refusing to even publish the petition in the Federal Register, which would have allowed for public input on the matter.
The FEC deadlocked in a 3-3 party-line vote after Republican commissioner Allen Dickerson claimed a lack of jurisdiction to crack down on AI-generated deepfakes. He added that the agency, with his "full support," has asked Congress to expand its "authority on this point."
Bloomberg Lawreported that "Democrats on the commission said the FEC typically doesn't reject motions to take comments on potential rulemaking—which precedes a vote on initiating new rules—and said the comments could have helped inform whether the commission has the authority to regulate deceptive AI-generated ads."
As Public Citizen noted last month in its petition: "Legislation has been introduced in Congress to require clear and obvious disclaimers on political ads whenever AI-generated content is used. For the time being, however, there are no such disclaimer requirements."
Meanwhile, the issue of manipulative AI-generated campaign ads is not a hypothetical one.
Earlier this month, Republican presidential candidate Ron DeSantis released a video showing AI-generated fake images of 2024 GOP rival Donald Trump embracing Anthony Fauci, the former chief of the White House Coronavirus Task Force who is the subject of numerous right-wing conspiracy theories.
In response, Public Citizen asked DeSantis' campaign to "pledge not to use deepfake technology to trick voters" and to remove the video of Trump and Fauci.
According to the group:
Generative AI and deepfake technology—a type of artificial intelligence used to create convincing images, audio, and video hoaxes—is evolving very rapidly. This is not a technology that advantages one candidate over another. Anyone can use it to deceptive effect. That's why all political players have an equal interest in preventing abuse of this technology.

Beyond the shared interest of all political candidates in not being victimized by a deepfake fraud, there is a broader public interest. Deepfake technology poses a genuine challenge to the future functioning of our democracy. If voters cannot trust the authenticity of what they see and hear online, it's hard to know how our democracy can work.
Public Citizen had already implored the two major parties and their leading presidential candidates to pledge not to use AI-generated deepfakes to defraud the electorate on May 16, before DeSantis declared his candidacy and released the deceitful ad featuring Trump and Fauci.
"One particularly alarming scenario is that an 'October surprise' deepfake video released shortly before Election Day could go viral—with no ability for voters to determine that it's fake, no time for a candidate to deny it, and no way to demonstrate convincingly that it's fake," the group said at the time. "Both parties, their presidential candidates, and the FEC can prevent this (and many other) easily foreseeable abuses of the technology by disavowing and banning AI in political campaigns now."
The group's newly rejected petition points out that "as the technology continues to improve, it will become increasingly difficult and, perhaps, nearly impossible for an average person to distinguish deepfake videos and audio clips from authentic media. It is an open question how well digital technology experts will be able to distinguish fakes from real media."
Earlier this week, Weissman stressed that "generative AI now poses a significant threat to truth and democracy as we know it."
"The technology threatens election-altering hoaxes, on the one hand, and a destruction of voters' ability to believe even truthful images and information, on the other," he warned.
News