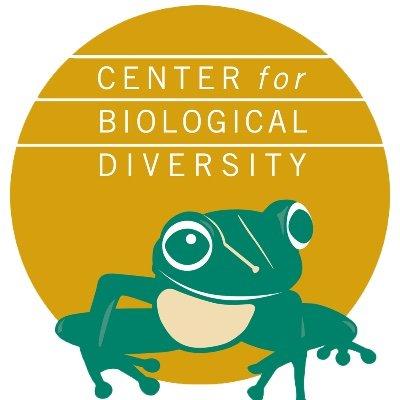 For Immediate Release
November, 16 2022, 10:04am EDT
Biden Administration Announces Tighter Rules for African Elephant Imports
Proposed Measures Stop Short of Ban on Trophies, Live Trade
WASHINGTON
The U.S. Fish and Wildlife Service proposed new restrictions today on U.S. imports of sport-hunted African elephant trophies and live trade. The proposal halts trophy imports from countries who cannot certify annually that their elephant populations are "stable or increasing," have up-to-date population data, or have adequate conservation legislation. But today's proposal stops short of a total ban on trophy and live elephant imports.
"This is a good step forward for elephants, as it restricts imports of elephant trophies," said Tanya Sanerib, international legal director at the Center for Biological Diversity. "But it's not the transformative change needed to truly protect these amazing animals from extinction. Even President Trump called elephant trophy hunting a 'horror show,' and we'd hope the Biden administration would ban trade in imperiled species for trophies, not just regulate it more."
Today's proposal would revise the 4(d) rule for African elephants under the Endangered Species Act, which determines the protections the species receives. The United States is a major importer of hunting trophies globally, along with the European Union.
If adopted, the proposed rule would foreclose elephant imports from nations whose domestic wildlife laws fail to meet the requirements of the Convention on International Trade in Endangered Species.
Of the countries that export trophies, Botswana, Mozambique, Tanzania and Zambia currently have national legislation that may not meet the requirements of CITES. These nations would likely not be allowed to export elephant trophies to the United States.
Additionally, today's proposal would require an annual certification to ensure that elephant populations are stable or increasing, adequate management and capacity exist, and habitat is secure, among other requirements.
In 2016 the Obama administration implemented a "near ban" on the domestic trade in ivory. Although that regulation provided some exceptions, it closed the U.S. market and was part of an agreement with China, which closed its own domestic ivory market at the end of 2019. The revisions announced today do not address the ivory trade.
"Elephants are globally cherished animals, and we need to stop treating them like commodities," said Sanerib. "Elephants aren't wall hangings or menagerie animals, but intelligent, empathetic creatures with a vital role in the health of forests and savannahs. If we save elephants from extinction, we'll save entire ecosystems, but it will take global support and willingness to change business as usual."
The proposed restrictions follow the International Union for Conservation of Nature's 2020 reassessment of elephants, which found that forest elephants are critically endangered and savannah elephants are endangered.
Today's proposal was announced as nations attend the triennial CITES meeting being held in Panama. A proposal to re-open international ivory trade is on the table at the meeting, along with proposals to address burgeoning ivory stockpiles, live trade in elephants and the continued need to close domestic ivory markets.
At the Center for Biological Diversity, we believe that the welfare of human beings is deeply linked to nature — to the existence in our world of a vast diversity of wild animals and plants. Because diversity has intrinsic value, and because its loss impoverishes society, we work to secure a future for all species, great and small, hovering on the brink of extinction. We do so through science, law and creative media, with a focus on protecting the lands, waters and climate that species need to survive.
(520) 623-5252
LATEST NEWS
The legal group argues that information about the surveillance program "is key as Congress considers reauthorizing Section 702—the law used to defend this unconstitutional spying."
The ACLU on Friday filed a federal lawsuit against top U.S. intelligence agencies that have failed to respond to public records requests for information about a "sweeping law that authorizes the warrantless surveillance of international communications," including those of Americans.
The suit, filed in the U.S. District Court for the Southern District of New York, targets the Central Intelligence Agency (CIA), Department of Justice (DOJ), National Security Agency (NSA), and Office of the Director of National Intelligence (DNI).
"Section 702 has morphed into a domestic surveillance tool for the FBI."
In December, the ACLU requested "recent Foreign Intelligence Surveillance Court (FISC) opinions concerning the government's surveillance activities, including those conducted pursuant to Section 702 of the Foreign Intelligence Surveillance Act (FISA)."
According to the ACLU's complaint, which was first reported on by Axios, "to date, none of these defendant agencies has released any responsive records," despite their legal obligation to respond to such requests within 20 working days.
"Though Section 702 is justified as a counterterrorism tool, in reality it permits surveillance far beyond what is needed to protect national security," the ACLU explains on its website. It continues:
It allows the government to target foreigners abroad if it believes they possess "foreign intelligence information"—a term so broadly defined that it can include ordinary information about foreign affairs that has nothing to do with national security. This means that targets of surveillance could include human rights defenders, journalists, whistleblowers, or business owners. The government collects the personal information of these individuals—including any communications they may have with people in the U.S.—and stores it in databases for years, and in some cases, indefinitely.
With Section 702 set to expire at the end of the year, the complaint explains, Congress in the coming months "will consider whether to reauthorize these surveillance powers and will newly examine the breadth and intrusiveness of the digital searches the government conducts under this authority."
"In 2021, the FISC took the unusual step of extending its review of the government's annual Section 702 application, in order to consider novel or significant issues raised by the proposed surveillance," the document notes. "But the government has not released the court opinions that resulted from that review, even though they bear directly on the public's understanding of the surveillance powers the government seeks to wield under Section 702."
"Timely disclosure of these FISC opinions is vitally necessary to an informed debate about whether these surveillance powers should be reauthorized or reformed," the filing argues.
\u201cBREAKING: We\u2019re suing the NSA, CIA, and DOJ to learn more about the mass surveillance of our texts, emails, and calls with friends and family abroad.\n\nThis information is key as Congress considers reauthorizing Section 702 \u2014 the law used to defend this unconstitutional spying.\u201d

— ACLU (@ACLU) 1675440982
Echoing that argument, Patrick Toomey, deputy project director for the ACLU's National Security Project, told Axios that "these opinions are essential to an informed public debate, and the government should release them immediately."
Toomey took aim at the Federal Bureau of Investigation, which falls under the DOJ. He said that "Section 702 has morphed into a domestic surveillance tool for the FBI."

Axios pointed out that the ODNI "disclosed in an annual report in April that the FBI conducted as many as 3.4 million searches of Americans' data in 2021 that was previously collected through 702."
Toomey asserted that "before Congress votes on reauthorizing this law, Americans should know how the government wants to use these sweeping spying powers."
News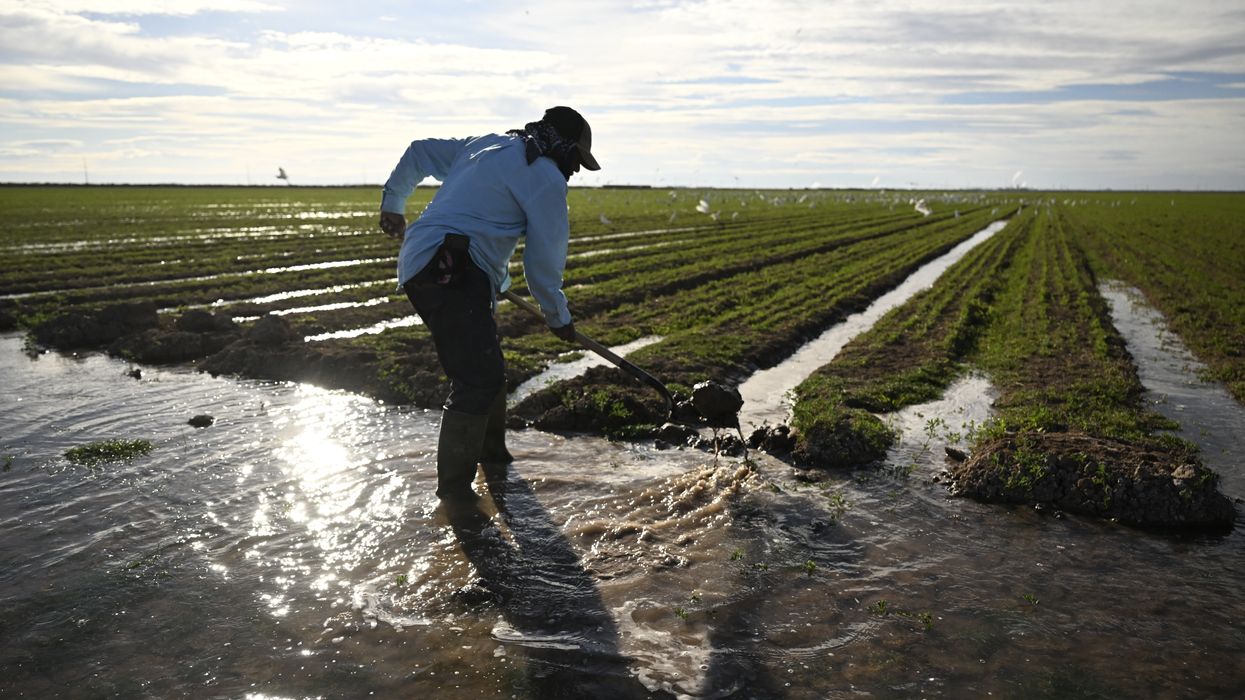 One campaigner implored governors and the Biden administration to "muster the political will to stop the expansion of water-intensive crops like tree nuts and alfalfa, factory farms, fracking, and fossil fuel extraction."
Since the seven Colorado River Basin states failed again this week to reach a consensus on a plan to conserve the region's dwindling water resources, environmental justice campaigners have implored officials to prioritize combating the "overuse and abuse" of water by agribusiness and fossil fuel corporations.
Arizona, Colorado, Nevada, New Mexico, Utah, and Wyoming agreed Monday on a proposed framework to collectively slash water use by roughly 15%. But California refused to approve the plan and submitted its own on Tuesday, causing the states to miss a federal deadline to finalize an interstate water conservation pact for the second time in six months. This sets the stage for what CNNdescribes as a "high-stakes legal battle" and increases the likelihood that the U.S. Department of Interior's Bureau of Reclamation will impose its own solution later this year.
Since the Colorado River Compact was first signed in 1922, the sprawling 1,450-mile river—a key water source for 40 million people in the western U.S. and northern Mexico—has been overallocated. Meanwhile, historic drought conditions intensified by the fossil fuel-driven climate emergency have exacerbated the situation, leading to worsening scarcity that threatens drinking water provision and power generation throughout the region, including in the metropolitan areas of Los Angeles, Phoenix, San Diego, Denver, Las Vegas, Albuquerque, and Salt Lake City.
The volume of water being withdrawn from the Colorado River has decreased since 2000 even as more people have moved to the region. But with less water flowing into the river amid the West's ongoing 23-year megadrought—more severe than anything seen in the preceding 1,200 years—recent reductions in per capita water consumption are inadequate. A 15% cut represents the bare minimum scientists say is needed to prevent water levels in dangerously depleted reservoirs from dropping even further.
"In this moment of crisis on the Colorado River, we must start from scratch and fundamentally rethink the allocation and use of these water resources," Mitch Jones, managing director for policy and litigation at Food & Water Watch, said Thursday in a statement. "This effort would be pointless without confronting head-on the key drivers of the crisis: the overuse and abuse of water by big agribusiness and fossil fuel corporations—the very same industries driving climate chaos in the first place."
As Wall Street investment firms look to capitalize on the pending catastrophe by buying and selling rights to the Colorado River's waning water supplies, Jones urged all levels of government to protect the vital waterway "as a public trust resource and prioritize the well-being of the public before corporate profits."
"The Biden administration and governors of the seven compact states must muster the political will to stop the expansion of water-intensive crops like tree nuts and alfalfa, factory farms, fracking, and fossil fuel extraction," said Jones. "They must halt these practices and chart a course to a more sustainable and resilient future, one that aligns with the reality of climate change and our precarious water future."
A whopping 80% of the Colorado River's water is currently "put towards agriculture, and 80% of that supply is used for crops like alfalfa, which is largely used as feedstock for cattle," according to Food & Water Watch. "The current framework to cut water uses, however, focuses on overall allocations and makes only a passing reference to the actual purpose that water is used."
"Each industrial, municipal, and agricultural user should be held to the highest industry standards in handling, using, and disposing of water," the progressive advocacy group added. "There is precious little water left to waste."
"Large agribusinesses and oil and gas operators use massive and unsustainable amounts of water, permitted by ineffective regulations that put profits over people."
In a Wednesday report titled Big Ag, Big Oil, and the California Water Crisis, Food & Water Watch researchers detailed "the toll that corporate agriculture and fossil fuel drilling is taking on the state's beleaguered water supplies." While more than one million Californians are denied access to clean water, powerful companies "have taken advantage of the state's water allocation system to benefit their own interests over public needs."
Despite ongoing drought conditions, California's "large agribusinesses and oil and gas operators use massive and unsustainable amounts of water, permitted by ineffective regulations that put profits over people," the group explained.
For instance, a massive expansion since 2010 in the number of acres devoted to growing almonds and pistachios required 523 billion additional gallons of water for irrigation in 2021 compared with 2017—an increase equivalent to the recommended indoor water use of 34.1 million people, or 87% of California's population. In addition, irrigation for the lucrative alfalfa industry guzzles nearly 1 trillion gallons of water per year, and corporate megadaries consume more than 142 million gallons of water every day.
Because vast quantities of California's nut crops, alfalfa, and dairy products are exported around the globe, it means that billions of gallons of the region's sorely needed water resources are being shipped overseas.
Furthermore, planet-heating oil and gas producers in California "devoured 3 billion gallons of freshwater between 2018 and 2021," the report points out.
California-based corporations are not alone in abusing the Colorado River's water resources. Food & Water Watch has also estimated that New Mexico's megadairies consume a combined 10 million gallons of water each day while producing significant amounts of pollution.
This is not the first time that Food & Water Watch has made the case for implementing just and sustainable water policies that don't allow the industries most responsible for the West's water crisis to call the shots.
Last August, when the seven states that depend on the Colorado River failed for the first time to produce an accord for achieving a 15% to 30% reduction in water use, the group's research director Amanda Starbuck called on policymakers to "eliminate rampant corporate water abuse before it's too late," decrying the "massive water use of Big Ag and Big Oil."
"By switching to renewable energy sources like solar and wind, California could save 98% of the water currently needed for its fossil fuel production," Starbuck said at the time. "And by transitioning away from industrial megadairies, thirsty crops like almonds and pistachios, and engaging in regenerative farming, California will gain enormous water savings that could serve small farmers and domestic households."
Food & Water Watch's new report urges Democratic California Gov. Gavin Newsom to "use executive and emergency powers to immediately stop egregious misuses" of water. "This includes preventing the planting of new almond and alfalfa acres on the salty, dry west side of the San Joaquin Valley, banning new megadairies, and ending new oil and gas drilling."
In addition, the report says that "the California Legislature should expressly define all water, including groundwater, as a public trust resource, and the government should protect and preserve this common resource for the public."
News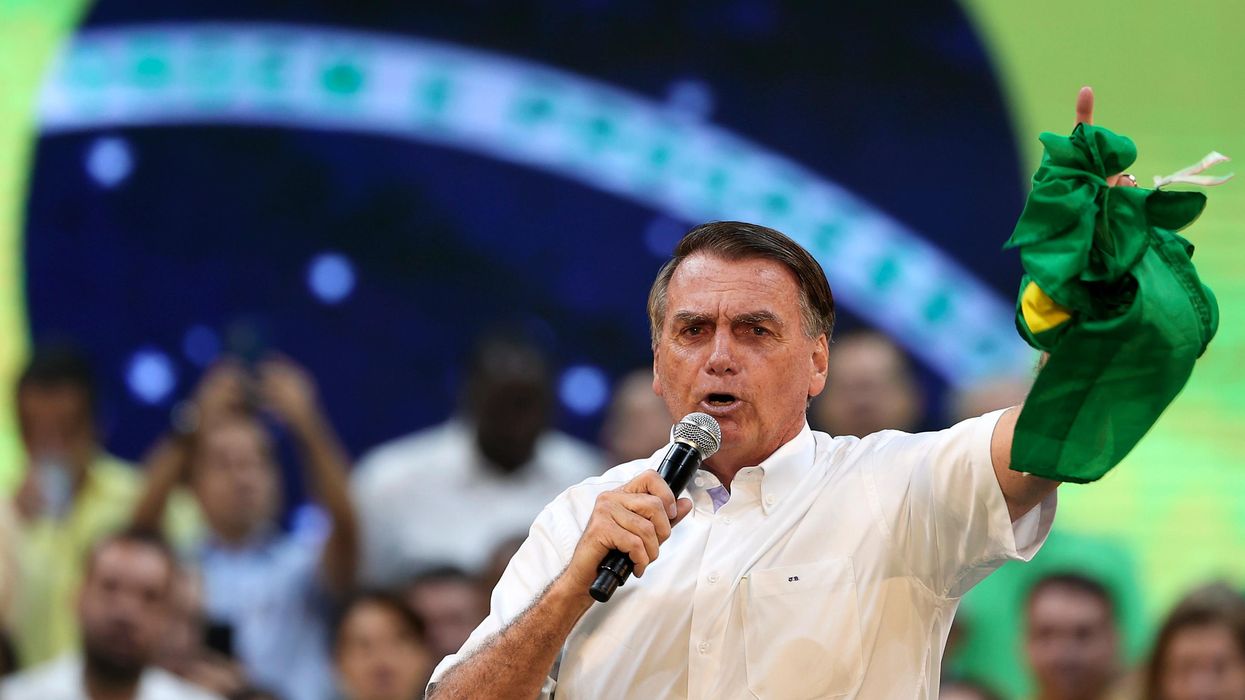 Lula's comments came as a former ally of Bolsonaro alleged that the former president attended a private meeting where a plan to keep him in office was discussed.
New police raids across Brazil on Friday followed comments by Brazilian President Luiz Inácio Lula da Silva about the alleged involvement of his right-wing predecessor, Jair Bolsonaro, in planning an attack on government buildings in Brasília last month.
The president, who is known as Lula, toldRedeTV! Thursday that he believes Bolsonaro "prepared the coup."
"Today I am well aware and will say it loud and clear," Lula said. "I am certain that Bolsonaro actively participated in that and is still trying to participate."
The progressive president's remarks came the same day that Sen. Marcos do Val, a former ally of Bolsonaro's, publicly said that a month before the January 8 attack, Lula's predecessor took part in a meeting where a plan to prevent the transfer of power and "save Brazil" was discussed.
"I am certain that Bolsonaro actively participated in that and is still trying to participate."

Do Val said at a press conference that both he and Bolsonaro were present at a private discussion on December 9 with then-Congressman Daniel Silveira.

According to do Val, Silveira suggested do Val secretly record a meeting with Brazilian Supreme Court Judge Alexandre de Moraes, who is also president of the Superior Electoral Court. The judge dismissed allegations of election fraud before Bolsonaro's runoff election loss in late October, and has been a frequent target of the former president's supporters.
Do Val presented WhatsApp messages he exchanged with Silveira regarding the plan and the meeting, where he said Silveira told him to prompt de Moraes to make comments that would raise doubts about his neutrality and the legitimacy of the election.
The senator said Thursday that Bolsonaro did not speak at the meeting, and did not discourage Silveira's proposal.
"It was very clear that he was in a position to manipulate and have [Bolsonaro] buy into his idea, if a senator accepted the mission," do Val said.
Do Val added that he did meet with de Moraes days after his discussion with Silveira and Bolsonaro, but that instead of carrying out the plan he told the judge about it.
The senator initially told Veja magazine that it was Bolsonaro who presented the plan to him, saying, "I annul the election, Lula isn't sworn in, I stay in the presidency and arrest Alexandre de Moraes because of his comments."

De Moraes is leading the ongoing probe into the January 8 attack on the government complex in Brasília, in which Bolsonaro's supporters broke into the buildings a week after Lula was sworn in, set fires, ransacked offices, and said they aimed to "overthrow the thieves."
The new police raids announced Friday took place in five states and were aimed at identifying people who participated in and funded the attempted insurrection.

De Moraes on Thursday ordered do Val to give a deposition to the Federal Police on Thursday.
Bolsonaro has been in Florida since December and earlier this week requested a six-month tourist visa as he faces investigations in his home country. Last month, several Democratic U.S. lawmakers called on the Biden administration to rescind Bolsonaro's visa, saying the U.S. should not be providing him with refuge.
The former president did not respond on Thursday to do Val's claims. His son, Sen. Flavio Bolsonaro, dismissed the allegations that Bolsonaro took part in making plans to prevent the transfer of power, tellingCNN, "The fact is that on December 31, President Bolsonaro left the presidency."
Bolsonaro did not publicly acknowledge the election results until December 30, two months after he lost the election, and he has not conceded defeat.

News
SUPPORT OUR WORK.
We are independent, non-profit, advertising-free and 100%
reader supported.