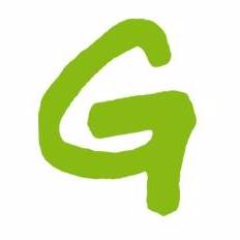 For Immediate Release
December, 01 2016, 01:30pm EDT
Contact:
Email:,pressdesk.int@greenpeace.org
Activists Worldwide Close Accounts, Demand Citibank Halt and Rescind Dakota Access Pipeline Loans
WASHINGTON
As part of a global day of solidarity with Standing Rock water protectors, thousands of activists around the globe are demanding that Citibank halt and rescind its loan disbursements for the Dakota Access pipeline. Activists are taking to Citibank branches to close their accounts and ask that the bank honor its policies on Indigenous, human, and environmental rights. Citibank holds the largest share in the Dakota Access pipeline and helped lay the groundwork for other financial institutions to join in financing the controversial project.
"Citibank claims that it cares about Indigenous rights, yet has led the way in financing this disastrous project on behalf of a fossil fuel company willing to destroy Standing Rock's sacred land and water supply," said Greenpeace spokesperson Mary Sweeters. "Not only has the bank laid the groundwork for the project to move forward, in doing so it has signed off on the human rights abuses we've seen from Energy Transfer Partners and its security team. It's time for Citi to put its loan disbursements on hold and withdraw from the pipeline agreement if all outstanding issues are not resolved to the satisfaction of the Standing Rock Sioux."
In addition to visiting local branches to close accounts and demand accountability from Citi, activists are taking to the phones throughout the day to pressure the bank to halt and rescind its loan disbursements. Today's actions are part of a larger global day of solidarity with Standing Rock through which individuals closed their bank accounts, shut down banks, and demanded the withdrawal of sheriff departments.
Greenpeace delivered a letter to Citibank reiterating the demands outlined in a coalition letter initiated by BankTrack and sent to all 17 financial institutions backing the project. The demands for Citibank include:
All further loan disbursements to the project are immediately put on hold.
Citi demands from the project sponsor that all construction of the pipeline and all associated structures is put on hold until all outstanding issues are resolved to the full satisfaction of the Standing Rock Sioux Tribe.
In case such a resolution of outstanding issues is not achieved with the Standing Rock Sioux Tribe, Citi will fully withdraw from the loan agreement and any other credit facilities to the Energy Transfer Family of Partnerships.
A public statement is made by Citi on how it will act on the issues identified above.
TD Bank, Bank of America, Suntrust, and Goldman Sachs are among the other financial institutions backing the project and the subjects of ongoing protest. DNB, the largest bank in Norway, recently decided to sell its assets invested in the companies behind the pipeline and is exploring the possibility of terminating its loans as well, which amount for 10 percent of the project. ING has also expressed concerns about the project and its impacts to the Standing Rock Sioux.
"We are confident that people power can stop this ill-conceived pipeline," continued Sweeters. "Whether it be through the banks pulling their loans or the Administration pulling the permitting, it's time to listen to Standing Rock and all the Indigenous communities demanding action."
The Army Corps of Engineers has delayed a decision on an easement for the pipeline to allow for additional analysis and discussion with the Standing Rock Sioux Tribe. The original permitting for the pipeline was fast tracked without adequate tribal consultation and consent or environmental review. With Donald Trump's presidency on the horizon, calls have grown stronger for President Obama to designate a national monument to permanently protect Standing Rock.
Photos from today's actions will be available here: https://media.greenpeace.org/collection/27MZIFJJB50TO
Greenpeace is a global, independent campaigning organization that uses peaceful protest and creative communication to expose global environmental problems and promote solutions that are essential to a green and peaceful future.
+31 20 718 2000
LATEST NEWS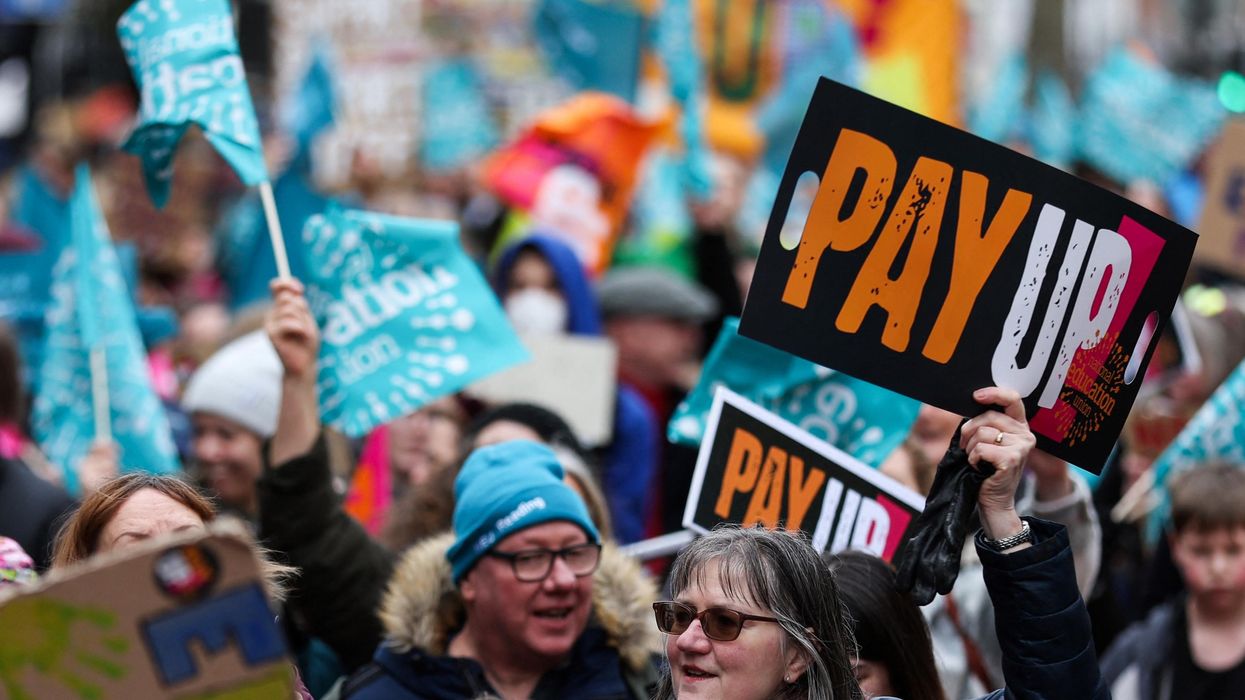 "We are the working class, and we are back," said one union leader. "We are here, we are demanding change, we refuse to be bought."
With organizers saying it's entirely within the power of the United Kingdom's Conservative government to ensure public sector employees are paid fairly, roughly half a million workers walked out on Wednesday in the country's largest coordinated strike in more than a decade.
About 300,000 of the striking employees are educators, and they were joined by civil servants, railroad workers, university professors, London bus drivers, museum workers, and border officials, among others, with 59% of Britons telling YouGov in a recent poll that they supported the walkout.
The strong support comes even as an estimated 85% of schools across the U.K. were closed on Wednesday. Students and parents stood on picket lines alongside teachers, whose wages have not kept up with inflation and who are struggling to teach in schools where per-pupil spending for the 2024-25 school year is now expected to be 3% lower than it was in 2010.
\u201cMassive turnout in London today to support striking workers \ud83d\udc4a\n\nThe message to the government is clear: \n\n#EnoughlsEnough \n\nhttps://t.co/6qQEc61CzJ\u201d

— Enough is Enough (@Enough is Enough) 1675255443
"It's partly about pay, which has been reduced by 11% over the last 10 years," Jon Voake, a drama teacher in South Gloucestershire, toldThe Guardian. "But it's also about how our workload's going up. We're all working with bigger groups. Children's education is going to suffer and enough is enough."
In the most economically deprived parts of the country, the National Education Union said, teachers' pay has gone down by more than 20% since 2010 as the rate of inflation in the U.K. stands at 10.5%—"the highest among the G7 group of advanced economies," according toAl Jazeera.
"We're struggling," a London teacher named Mehnaz
told
Tribune
magazine last October. "Many of us are living in cold homes because we need to save wherever we can... I know colleagues who are worried about how they'll pay their rent or their mortgage, or how they'll be able to afford childcare when they're at work because their children's schools are also having to reduce hours and close earlier than they previously did."
The Trades Union Congress (TUC) says that the average public sector worker in the U.K. now has $250 less per month than they did in 2010, accounting for inflation. A graph the organization shared on social media as the workers walked out showed that teachers' real compensation is now far lower than the range among other countries in the Organization for Economic Cooperation and Development.
\u201cEngland primary teachers' real pay vs other OECD countries. \n\nThis is why teachers are on strike.\u201d

— Trades Union Congress (@Trades Union Congress) 1675260664
A 5% pay raise offered to public sector workers last year is actually a 7% pay cut when accounting for soaring inflation, union leaders say.
The walkout comes a day after members of Parliament passed an anti-strike law that would enforce "minimum service levels" in a railroad sector and emergency services, threatening workers with termination if they take part in a work stoppage. The bill still needs to pass in the House of Lords before becoming law. The TUC has said it could take the government to court over the proposal, which TUC assistant general secretary Kate Bell told The Guardian is "unnecessary, unfair, and almost certainly illegal."
Ambulance drivers and nurses are reportedly planning to stage a work stoppage in the coming days.
Conservative Prime Minister Rishi Sunak told public health workers on Monday, "I would love, nothing more would give me more pleasure than, to wave a magic wand and have all of you paid lots more"—but organizers and labor advocates on Wednesday said Sunak's government simply needs to change its tax policies to mitigate the cost-of-living crisis.
"We just need a fair taxation system," John McDonnell, a Labour MP former shadow chancellor of the exchequer, told The Guardian, calling on the Tories to tax capital gains at the same level of income to pay for raises. "The issue at the moment is that we seem to have a government that is redistributing wealth upwards."
Mark Serwotka, general secretary of the Public and Commercial Services union, toldThe Guardian that the Tories have claimed it would cost £29 billion ($35 billion) to give raises to public sectors, while the actual amount is about £10 billion ($12 billion).

"And £10 billion in an economy like ours can easily be found," said Serwotka.
Mick Lynch, secretary general of the National Union of Rail, Maritime, and Transport Workers, rallied thousands of teachers outside Downing Street in London.
"We are the working class, and we are back," said Lynch. "We are here, we are demanding change, we refuse to be bought, and we are going to win for our people on our terms."
News
"Only Medicare is Medicare," said Rep. Mark Pocan. "These non-Medicare plans run by private insurers undermine traditional Medicare."
In an effort to crack down on the misleading practices of Medicare Advantage providers, Democratic Reps. Mark Pocan, Ro Khanna, and Jan Schakowsky reintroduced legislation Tuesday that would ban private insurers from using the "Medicare" label in the names of their health plans.
The legislation, titled the Save Medicare Act, would formally change the name of the Medicare Advantage program to the Alternative Private Health Plan, an attempt to make clear to seniors that the plans are run by private entities such as Anthem, Humana, Cigna, and UnitedHealthcare.

"Only Medicare is Medicare," Pocan (D-Wis.) said in a statement. "It is one of the most popular and important services the government provides. These non-Medicare plans run by private insurers undermine traditional Medicare. They often leave patients without the benefits they need while overcharging the federal government for corporate profit."
Khanna (D-Calif.) declared that "it's time to call out 'Medicare Advantage' for what it is: private insurance that profits by denying coverage and the name is being used to trick seniors into enrolling."
"That's not right," he added. "This bill will end the scam by preventing private insurers from profiting off the Medicare brand. Our focus should be on strengthening and expanding real Medicare."
The bill, which faces long odds in the Republican-controlled House, was introduced as GOP lawmakers push for cuts to traditional Medicare as part of their broader austerity campaign.
It also comes as the Biden administration is moving ahead with a Medicare privatization scheme known as ACO REACH, a pilot program that critics warn could fully engulf traditional Medicare in a matter of years.
The Democratic trio's legislation does not specifically address ACO REACH, opting to zero in on Medicare Advantage plans that are notorious for denying necessary care to vulnerable seniors and overbilling the federal government.
The measure would impose a $100,000 penalty each time a private insurer uses the Medicare name in the title of one of their plans.

"So-called Medicare Advantage is neither Medicare nor an advantage. It is simply another scheme by the insurance companies to line their pockets."
Earlier this week, the Biden administration proposed a new rule that would strengthen audits of Medicare Advantage plans, which are paid an annual per-person rate by the federal government. Recent investigations have exposed how Medicare Advantage plans frequently overcharge the government by making patients appear sicker than they are, resulting in a higher payment.
The federal government currently expects to pay Medicare Advantage providers more than $6 trillion over the next eight years.
"Medicare reimburses Medicare Advantage plans using a complex formula called a risk score that computes higher rates for sicker patients and lower ones for healthier people," Kaiser Health Newsreported in December. "But federal officials rarely demand documentation to verify that patients have these conditions, or that they are as serious as claimed. Only about 5% of Medicare Advantage plans are audited yearly."
Medicare Advantage has grown rapidly over the past decade, with more than 28 million people in the U.S. enrolled in such plans as of 2022. MA plans often provide coverage for hearing, vision, and dental—benefits not offered by traditional Medicare, despite the efforts of progressive lawmakers to expand the program.
Some Democratic lawmakers have warned that part of the massive growth rate of Medicare Advantage plans could be due to their deceptive advertising practices.
In November, Senate Finance Committee Chair Ron Wyden (D-Ore.) released an investigative report laying out evidence of a range of "predatory actions" by private insurance companies that offer Medicare Advantage plans.

"Agents were found to sign up beneficiaries for plans under false pretenses, such as telling a beneficiary that coverage networks include preferred providers even when they do not," the investigation found. "Of particular concern to the committee were reports across states of agents changing vulnerable seniors' and people with disabilities' health plans without their consent."
Wendell Potter, president of the Center for Health and Democracy, said Tuesday that "so-called Medicare Advantage is neither Medicare nor an advantage."
"It is simply another scheme by the insurance companies to line their pockets at the expense of consumers," said Potter, a former health insurance executive with first-hand experience of the industry's misleading practices. "I applaud Congressman Pocan and Congressman Khanna for introducing this vital legislation. The healthcare market is confusing for consumers and misleading branding like so-called Medicare Advantage just makes it worse."
News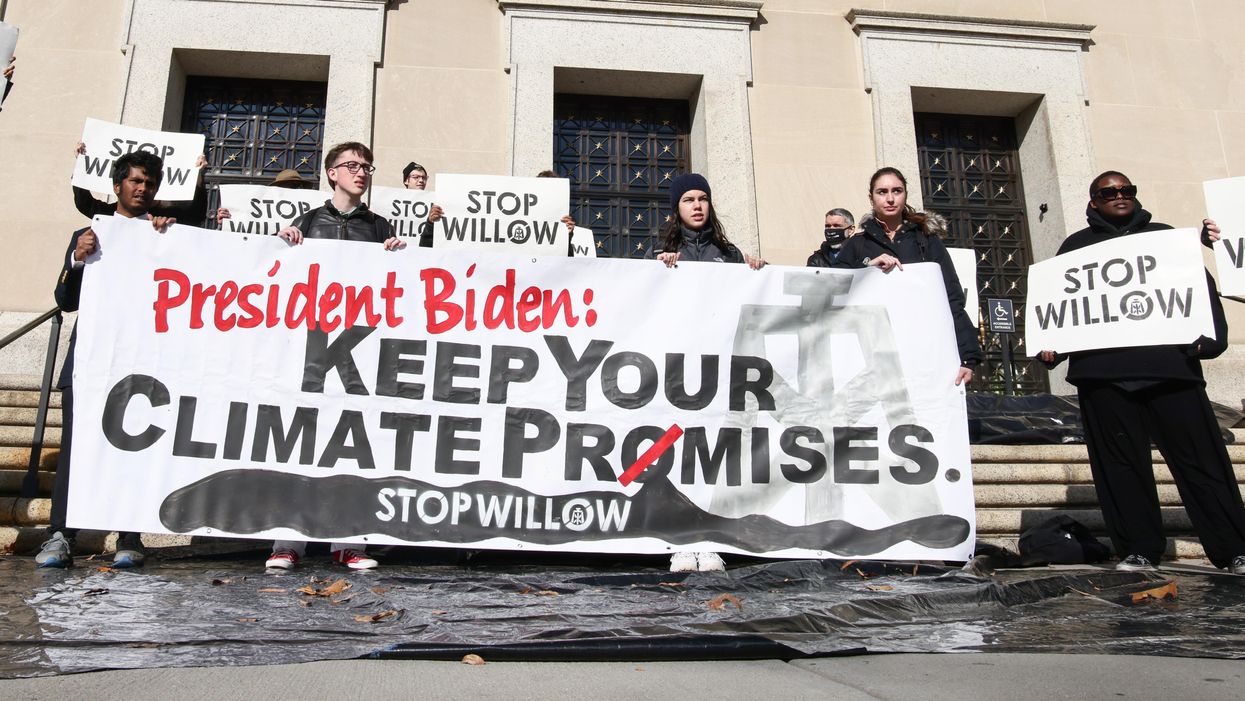 One climate writer said letting the Willow Project proceed in Alaska would be "morally abhorrent, and bad politics, to boot."
The Biden administration is reportedly expected in the coming days to release an environmental analysis that will endorse partial approval of a massive oil drilling initiative on the North Slope of Alaska, alarming climate advocates who say the so-called Willow Project poses a dire threat to the environment, local communities, and wildlife.
The Washington Post reported Wednesday that the legally required environmental assessment, which is set for publication this week, "will trigger a final decision from the Interior Department in a years-long showdown between the federal government and ConocoPhillips about its legal right to drill one of the largest oil and gas developments on federal territory."
According to the Post, which cited unnamed sources briefed on the process, the report "is being drafted to lay out a preferred alternative that allows three well pads, down from the originally requested five."
The New York Times also cited anonymous sources familiar with White House plans to report that the Biden administration is "expected to propose a scaled-down version" of Willow, a project that "has the potential to eventually unlock 600 million barrels of crude oil."
Green groups have warned that the drilling project—which is seen as a key climate litmus test for the Biden administration—could unleash hundreds of millions of metric tons of greenhouse gas pollution, emitting the equivalent of dozens of new coal-fired power plants and worsening the climate emergency.
Last month, environmentalists rallied outside the White House to pressure the Biden administration to block the project, which they characterized as a "climate bomb."
"The best way to describe the Willow Project is a climate disaster in waiting," CAP Energy Policy tweeted earlier this week.
Climate writer Alex Steffen tweeted late Tuesday that letting the project proceed would be "morally abhorrent, and bad politics, to boot."
"It is unconscionable to green-light the single largest proposed oil and gas project on American public lands and open up the western Arctic to further destruction."
Once the Bureau of Land Management's environmental assessment of the project and recommendations are made public, U.S. Interior Secretary Deb Haaland—who vocally opposed Willow as a member of Congress—will be tasked with granting final approval or rejecting the drilling plan.
The Post noted that "Haaland has wide discretion, including the right to choose from other options or to mix and match options from the assessment. Those possibilities also include blocking one pad and deferring decisions on up to three more."
"ConocoPhillips needs approval to start the project within weeks, while Arctic weather is still cold enough for the company to make the ice roads and ice platforms they build on to drill through tundra. Missing that window would put drilling off until the deep freeze returns next winter, opening the chance for court fights or other delays that may block Willow entirely," the Post observed. "Company leaders have also threatened to abandon the project if Haaland's choice is too restrictive. A green light for any less than three pads would prevent Willow from being profitable enough to justify the company's investment."
Progressive Democratic lawmakers have joined climate advocacy groups in urging the Biden administration to reject the drilling project, pointing to rapidly warming temperatures in the Arctic.
"The Arctic is warming four times faster than the rest of the world," Sen. Ed Markey (D-Mass.) tweeted earlier this month. "It is unconscionable to green-light the single largest proposed oil and gas project on American public lands and open up the western Arctic to further destruction."
News
SUPPORT OUR WORK.
We are independent, non-profit, advertising-free and 100%
reader supported.