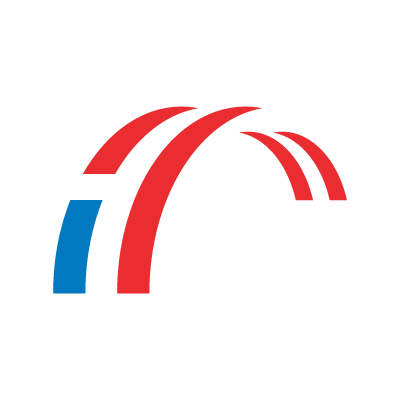 For Immediate Release
August, 09 2016, 03:45pm EDT
Contact:
Email:,press@civilrights.org,Phone: (202) 869-0398
Civil and Human Rights Coalition Applauds NAACP Voting Rights Act Sit-In at Chairman Goodlatte's Office
WASHINGTON
Wade Henderson, president and CEO of The Leadership Conference on Civil and Human Rights, issued the following statement in response to the NAACP's sit-in inside House Judiciary Chairman Bob Goodlatte's Roanoke, Va., office on Monday. The sit-in occurred exactly three months before the first presidential election in 50 years without the full protections of the Voting Rights Act:
"Actions taken in Roanoke, Va., yesterday by the NAACP - including Cornell William Brooks, president and CEO; Stephen Green, national director of the youth and college division; and Brenda Hale, president of the NAACP's Roanoke branch - were the culmination of years of inaction and broken-record rhetoric by House Judiciary Chairman Bob Goodlatte. We applaud the NAACP leaders and the entire multi-generational group of advocates who joined them for their steadfast commitment to ensuring all voters are able to participate equally in our democracy.
The recycled statement released by Chairman Goodlatte in response to yesterday's events - saying the Voting Rights Act is 'alive and well' and that 'strong remedies against unconstitutional voting discrimination remain in place today' - ignores every known fact on the status of voter discrimination in America.
It takes years of litigation and massive financial investments to strike down discriminatory laws that would have been blocked had the Supreme Court not eviscerated the VRA in 2013. For every statewide law that requires years of litigation, there are countless city, county, and school board changes to voting districts, precinct locations, and new barriers to registering and voting that will never be challenged in court.
Because Congress has failed to act for more than three years, voters of color are losing their rights to participate in elections that they'll never get back - and part of the blame falls squarely on Chairman Goodlatte.
Chairman Goodlatte says he will continue to monitor this issue, but he has been saying that for years now while ignoring mountains of evidence in his own state, in the courts, and at ballot boxes nationwide. If he's serious about democracy and making sure that every voter can vote, Chairman Goodlatte will take action in his committee when Congress returns in September."
The Leadership Conference on Civil and Human Rights is a coalition charged by its diverse membership of more than 200 national organizations to promote and protect the civil and human rights of all persons in the United States. Through advocacy and outreach to targeted constituencies, The Leadership Conference works toward the goal of a more open and just society - an America as good as its ideals.
(202) 466-3311
LATEST NEWS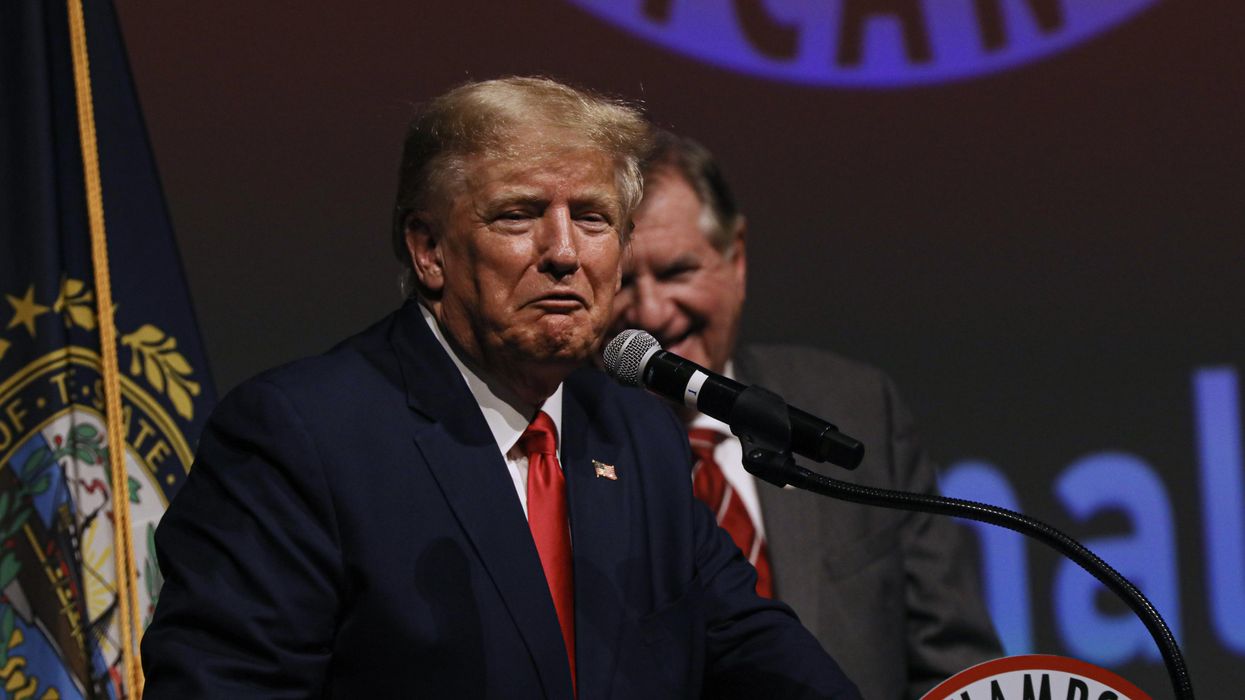 "This was a righteous case. You should bring it," Mark Pomerantz says to Alvin Bragg. "It's important. And if you made the wrong decision, make a better decision."
"We developed evidence convincing us that Donald Trump had committed serious crimes. As we put the facts together, many of us came to believe that we had enough evidence to convict him, and we could present a solid case in court that would lead to a guilty verdict."
That's what Mark Pomerantz—one of two prosecutors involved with the Manhattan district attorney's probe into the former president who resigned in protest last year—wrote in his new book, People vs. Donald Trump: An Inside Account, set to be published Tuesday by Simon & Schuster.
The Hill, which obtained a copy of the 304-page book, reported Monday on what Pomerantz had to say about Alvin Bragg, Manhattan's current district attorney, succeeding Cy Vance Jr.
"The district attorney agreed and authorized the new prosecution," Pomerantz wrote of Vance. "But then the district attorney's office went through one of its very infrequent regime changes. The new regime decided that Donald Trump should not be prosecuted, and the investigation faltered."
According to The Hill:
Bragg in a statement said he didn't read the book, but he criticized it for jeopardizing the office's ongoing investigation. When reached for comment, his office also provided a copy of confidentiality rules in the employee handbook and a series of statements from prosecutor groups raising concerns.

"After closely reviewing all the evidence from Mr. Pomerantz's investigation, I came to the same conclusion as several senior prosecutors involved in the case, and also those I brought on: more work was needed. Put another way, Mr. Pomerantz's plane wasn't ready for takeoff," Bragg said in a statement.

"Our skilled and professional legal team continues to follow the facts of this case wherever they may lead, without fear or favor. Mr. Pomerantz decided to quit a year ago and sign a book deal," he added.
The book is not the first time Pomerantz has made his argument that investigators had enough evidence to charge Trump, who is now seeking the GOP's 2024 presidential nomination. Last March, The New York Timesreported on the ex-prosecutor's resignation letter to Bragg the previous month.
"I believe that Donald Trump is guilty of numerous felony violations of the penal law in connection with the preparation and use of his annual statements of financial condition," Pomerantz wrote. "His financial statements were false, and he has a long history of fabricating information relating to his personal finances and lying about his assets to banks, the national media, counterparties, and many others, including the American people."
Pomerantz—who spent a year poring over Trump's financial statements and accounting documents from 2011-20—also outlined the case against the former president Sunday in a "60 Minutes" interview CBS News' Bill Whitaker:
Mark Pomerantz: And what the investigation determined was that the financial statements that were submitted to banks for those years were overstated in each case by literally billions of dollars.

Bill Whitaker: Billions—

Mark Pomerantz: Billions of dollars.

Bill Whitaker: How was his business empire dependent on, or influenced by these false statements?

Mark Pomerantz: The financial statements that he prepared were given to the banks, and had to be given to the banks, in order to get the loans that he got. So he got hundreds of millions of dollars of bank financing in connection with many of his properties.

Bill Whitaker: it sounds like you're saying that his empire is built on lies.

Mark Pomerantz: His empire was built on lies. I am saying that.

[...]

Bill Whitaker: He paid off the loans. What's the crime? 

Mark Pomerantz: The law is crystal clear that you don't have to prove that a loan wasn't repaid or that a bank lost money. It's still a crime to lie to a bank to get a loan.
Asked what his message to Bragg is now, Pomerantz said: "This was a righteous case. You should bring it. It's important. And if you made the wrong decision, make a better decision."

Similar to his statement to The Hill, Bragg told "60 Minutes" that he believed that further investigation was needed and his office's probe is ongoing.
Trump lashed out at Pomerantz and what he called the CBS "hit job" on his Truth Social platform, saying in part: "Crooked Hillary Clinton's lawyer, radically deranged Mark Pomerantz, led the fake investigation into me and my business at the Manhattan D.A.'s Office and quit because D.A. Bragg, rightfully, wanted to drop the 'weak' and 'fatally flawed' case. Now, Pomerantz got himself a book deal, and is obsessively spreading falsehoods about me. With all of this vicious disinformation being revealed by a 'prosecutor,' how can I ever be treated fairly in New York, or anywhere else? End the Witch Hunts!"
The former president faces a variety of legal issues related to his business, his handling of classified documents, and his attempt to overturn the 2020 election.

The "60 Minutes" interview and The Hill's reporting followed multiple reports about the forthcoming book—including The Daily Beastrevealing Friday that Pomerantz wrote, "To rebut the claim that Trump believed his own 'hype'... we would have to show, and stress, that Donald Trump was not legally insane."
"Was Donald Trump suffering from some sort of mental condition that made it impossible for him to distinguish between fact and fiction?" he added, noting that lawyers advising the district attorney's office "discussed whether Trump had been spewing bullshit for so many years about so many things that he could no longer process the difference between bullshit and reality."
News
"This case has been an obscene injustice," Amnesty's Hana Young said as the mass trial began. "Peaceful political opposition is not a crime."
As the 90-day trial of 16 pro-democracy figures began Monday in Hong Kong, the global human rights group Amnesty International blasted what it called the "politically motivated" charges against the defendants, while urging authorities to drop the case.
The 16 defendants are part of a group of 47 people including former lawmakers, ex-district councilors, academics, and activists who were arrested in January 2021 and subsequently charged with "conspiracy to commit subversion" in alleged violation of a 2020 national security law. The legislation has been condemned by legal experts and activists as a threat to both human rights and Hong Kong's purported autonomy from Beijing.
The 16 pleaded not guilty Monday; the other 31 previously entered guilty pleas. All of the so-called Hong Kong 47 stand accused of plotting to turn Hong Kong's legislature into a "lethal constitutional weapon" against the Chinese government. In a break with Hong Kong's common law judicial tradition, the case is being tried by a trio of hand-picked prosecutors instead of a jury.

"This case has been an obscene injustice since the unprecedented mass prosecution of the 47 defendants began in March 2021," Amnesty deputy regional director Hana Young said in a statement. "In a trial that lays bare the intrinsically abusive nature of the national security law, some of the defendants face up to life in prison simply for taking part in political party 'primaries.'"
\u201cVIDEO: Hong Kong's largest national security trial opened Monday with 47 pro-democracy figures accused of trying to topple the government.\nThe defendants, who include some of the city's most prominent activists, face up to life in prison if convicted.\u201d

— AFP News Agency (@AFP News Agency) 1675687200
The five defendants accused of being "major organizers" of the plot are: Benny Tai, a legal scholar; Au Nok-hin, an ex-legislator; Chiu Ka-yin and Chung Kam-lun, former district council members; and Gordon Ng Ching-hang, an activist.
"They are forced to make the impossible decision between pleading guilty to a nonexistent crime for a potential reduction in sentence, or fighting a losing battle under the unjust national security law," Young added. "Most of the 47 have been detained for two years without trial, due to the extremely stringent bail threshold which in effect creates an assumption against bail in national security cases. Whatever happens in the trial, that injustice alone can never be undone."
Young continued:

With this mass trial, the Hong Kong government is attempting to shut off all meaningful political participation in Hong Kong. But the fact that people came to the court today to protest against these prosecutions, despite the risks, showed that the Hong Kong authorities will never be able to fully crush dissent.

People must be allowed to freely express their opinions in Hong Kong, without the threat of jail. Peaceful political opposition is not a crime.
"The charges against the 47 are based entirely upon claimed hypothetical threats to national security," Young added. "All those still detained in the case should be immediately released and the charges against all dropped."
There was a heavy police presence outside the West Kowloon Magistrates' Courts as the trial got underway Monday. Protesters, including members of the progressive League of Social Democrats, staged small demonstrations outside the building before being dispersed.
\u201cThe League of Social Democrats is the only group protesting outside the court building, as the landmark trial on 47 leading pro-democracy icons kicks off in Hong Kong. Such a demonstration is rarely seen although it's a very small-scale one.\u201d

— Phoebe Kong (@Phoebe Kong) 1675658145
"Primary elections are something that happens in every democratic country," one supporter of the defendants toldAgence France-Presse outside the court. "But I don't know why something like this has happened in Hong Kong, that holding primaries is being considered breaking the law."
During both the Trump and Biden administrations, the United States—which Beijing accuses of "interference in Hong Kong affairs" and "anti-China destabilization"—imposed sanctions on a handful of Hong Kong and Chinese officials in connection with the crackdown. Biden also recently extended a program that shields Hong Kong residents from deportation.

News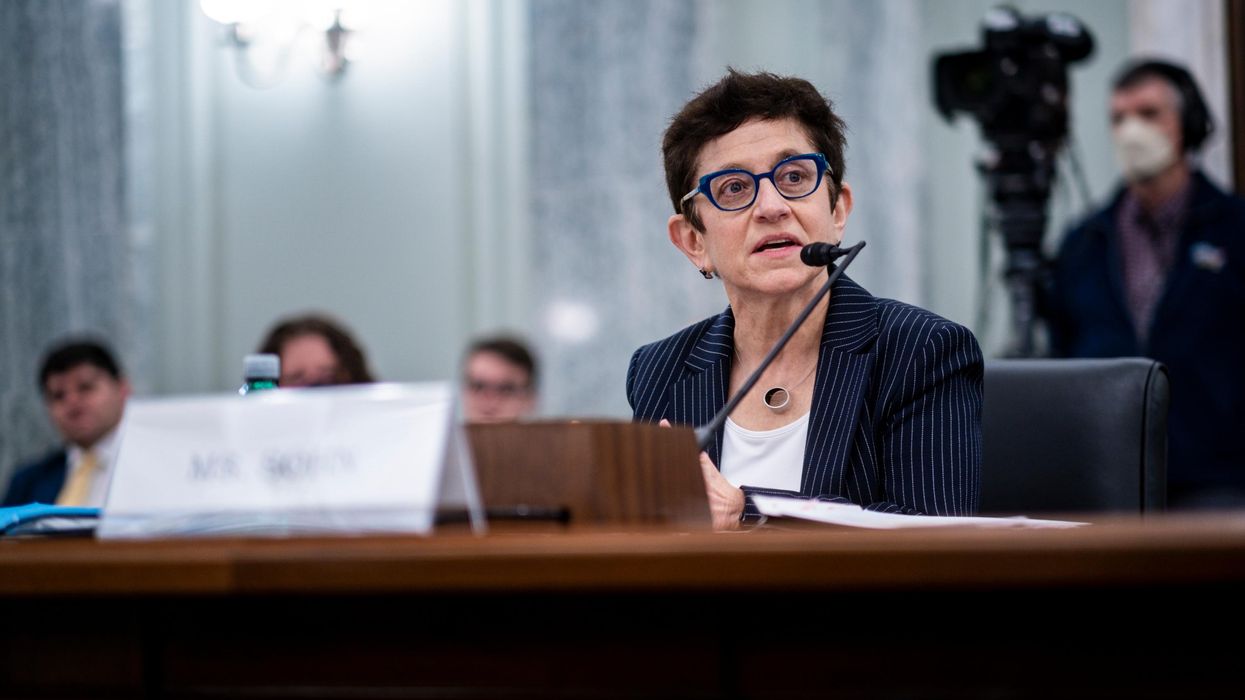 "Homophobic and sexist fearmongering should have no place in the consideration of Gigi's qualifications," one coalition wrote to Senate leaders. "It's morally corrupt and antithetical to the high virtue of the chamber."
Digital and LGBTQ+ rights groups are condemning homophobic attacks against U.S. President Joe Biden's Federal Communications Commission nominee Gigi Sohn, whose Senate confirmation has been stalled for over a year largely due to opposition from the powerful telecom industry.
The LGBTQ Victory Institute and 21 other organizations sent a letter Monday to Senate Majority Leader Chuck Schumer (D-N.Y.), Minority Leader Mitch McConnell (R-Ky.), and the chair and ranking member of the Committee on Commerce, Science, and Transportation, Sens. Maria Cantwell (D-Wash.) and Ted Cruz (R-Texas), respectively.
Noting that Biden first nominated Sohn to the FCC in October 2021 and has continued to support her—formally renominating the candidate last month—the groups wrote that "we share the administration's view that Gigi is the right leader for this role given her extensive qualifications, superior leadership qualities, and deep technical background."
"Gigi is the right leader for this role given her extensive qualifications, superior leadership qualities, and deep technical background."
"Gigi is one of the nation's leading public advocates for open, affordable, and democratic communications networks. She demonstrated her dedication to ensuring that every American household has affordable and robust broadband internet for 30 years," they pointed out, while also stressing the necessity of a "fully functioning FCC."
The letter highlights that "Gigi's nomination has recently come under attack, not on the basis of qualifications or substance, but because she is openly LGBTQ+. Her barrier-breaking nomination as the first LGBTQ+ nominee to the FCC is being met with homophobic tropes and attacks, against herself and her family, in an attempt to stall her nomination. That cannot stand."
"Homophobic and sexist fearmongering should have no place in the consideration of Gigi's qualifications. It's morally corrupt and antithetical to the high virtue of the chamber," the letter concludes. "We call upon every member of the Senate to condemn homophobia and sexism and consider Gigi's nomination on its merits. We urge members to confirm Ms. Sohn to the seat she is so qualified for without delay."
The letter followed an opinion piece published Thursday by Fast Company, in which Fight for the Future director Evan Greer and National Digital Inclusion Alliance communications director Yvette Scorse called on both Biden and Senate Democrats to "stand up to homophobic attacks" on Sohn.
\u201cBiden and Democrats must stand up to homophobic attacks on FCC nominee\u2014 a) basic decency & b) or else they\u2019ll basically doom every other LGBTQ+ candidate down the road. COME ON. by \u2066@evan_greer\u2069 https://t.co/CLJbtV4y2B\u201d

— Rabbi Danya Ruttenberg (@Rabbi Danya Ruttenberg) 1675698372
The pair explained that Sohn first endured the telecommunication industry's smear campaign—and now, "right-wing news outlets, emboldened by the internet service provider-funded smears, have crossed the line: They've launched a new round of blatantly homophobic attacks on Gigi that recycle QAnon and extreme right tropes conflating LGBTQ identity with deviance and predation."
As Greer and Scorse detailed:
Fox News, The Daily Mail, Breitbart, and other outlets have run nearly identical stories claiming that Gigi has "opposed" efforts to combat sex trafficking. Even these news outlets, who play fast and loose with the truth, have a hard time backing up that headline. Their argument is that Gigi sits on the board of the Electronic Frontier Foundation (EFF), a highly respected digital rights organization known for fighting to defend free speech and privacy online, and EFF opposes SESTA/FOSTA, legislation passed in 2018 that claimed to address sex trafficking. The rest of the articles go to melt down over the fact that EFF once gave an award to a consensual adult dominatrix for her advocacy work around issues of online free speech and human rights, as if that somehow implicates Gigi in some sort of scandal.

Here's the thing: EFF isn't the only group that opposes SESTA/FOSTA. The legislation has been condemned by almost every major human rights organization in the world including the ACLU, Human Rights Campaign, and the Wikimedia Foundation, because it has actually made it harder for the government to curtail online sex trafficking, while having devastating effects on online free speech and marginalized communities. A report issued by the U.S. government itself indicated that the law has not been useful in aiding prosecutions, and has almost never been used. Insinuating that opposition to SESTA/FOSTA somehow means support for sex trafficking is absurd on its face. Many anti-trafficking organizations also oppose the law, saying it hurts more than it helps. Even the Trump administration's Department of Justice agreed that the law was undermining their efforts to combat trafficking.

But none of that matters, because the FCC has absolutely no jurisdiction in this area whatsoever. Gigi has never taken a position on SESTA/FOSTA or any similar legislation, and EFF opposed SESTA/FOSTA long before Gigi became a board member. None of this is remotely relevant to Gigi's candidacy for a position at the FCC, the agency that oversees phone and cable companies.
The pair added that "we don't expect any better of Fox News pundits who want to block Gigi's appointment. But we are appalled by the complicit silence of the White House and Senate Democrats."
\u201cNotably, the LA Times here also eviscerates the idea that opposing SESTA/FOSTA makes you "pro sex trafficking" and thoroughly explains why SESTA/FOSTA was an utter failure, citing the excellent research of advocates like @MistressBlunt. Just embarrassing for the bigots & trolls.\u201d

— Evan Greer is on Mastodon (@Evan Greer is on Mastodon) 1675435865
Their article came a day after Fight for the Future and Demand Progress launched a petition that similarly outlined recent attacks on Sohn, urged Biden and Senate Democrats to stop being "shamefully silent," and warned that "if they don't speak up now and condemn these attacks, this will become a go-to strategy for bigots looking to sink any LGBTQ person's nomination."
In a statement announcing the petition, Demand Progress communications director Maria Langholz said that "we're now closer to the end of President Biden's first term than we are to the beginning. These past two years, Democrats have controlled both the White House and Senate, yet the FCC remains without its fifth and final commissioner. The public is being failed."
Langholz emphasized that "in the absence of action, the FCC will stay deadlocked and the public will suffer the consequences" while "unhinged and discredited attacks on Ms. Sohn will continue to percolate in this vacuum."
"These attacks are as baseless as they are dangerous, and underscore more than ever the time is now for Senate leadership to end this delay," she added. "The Senate must reject the cynical and hate-filled politics the public has grown so tired of, and get to the actual work of governing by finally confirming Gigi Sohn to the FCC."
News
SUPPORT OUR WORK.
We are independent, non-profit, advertising-free and 100%
reader supported.