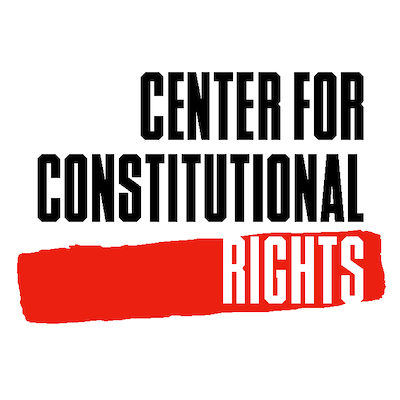 Center for Constitutional Rights Condemns Mass Killing, Collective Punishment of Palestinian Civilians in Gaza
In response to Israel's ongoing bombardement of Gaza, the Center for Constitutional Rights issued the following statement:
WASHINGTON
In response to Israel's ongoing bombardement of Gaza, the Center for Constitutional Rights issued the following statement:
We condemn in the strongest terms the Israeli government's indiscriminate killing and collective punishment of civilians in the Gaza Strip and call on the Obama administration to press for an immediate cease-fire on all sides that takes into account the need to end the inhumane and unlawful seven-year closure of Gaza. The blockade has resulted in severe shortages of water, food, electricity and medical supplies, the denial of freedom of movement to the Palestinians of Gaza and near economic collapse. As of

today

, 158 Palestinian civilians have been killed in this latest assault, including 36 children and 29 women; over a thousand have been injured, mostly civilians. A center for people with disabilities, a mosque and a hospital have been shelled, and hundreds of homes damaged or destroyed, causing the displacement of thousands of civilians.

This aggression is possible only because of unqualified U.S. diplomatic, economic, and military support for the Israeli government's occupation of Palestine and apartheid policies in the region. Last Friday, the U.S. House of Representatives passed a resolution in support of Israel's "right to defend its citizens and ensure the survival of the State of Israel" yet made no mention of Israel's bombardment of Gaza, the scores of Palestinian civilians killed nor Israel's mass destruction of Gaza's infrastructure and housing; a similar Senate resolution is scheduled for committee mark up today, Wednesday, July 16.

Meaningful pressure by the U.S. government on Israel, including withdrawal of its unconditional support, is the first step to stop further senseless loss of life. But to help break the cycle of continued occupation, repression and violence, the entire international community must also seek meaningful accountability for the serious violations of international law that have occurred.
Raji Sourani, Director of CCR ally organization the Gaza-based
Palestinian Center for Human Rights
,
wrote
this week, "It is a constant cycle of illegality that has returned us to this point. Illegal attacks are used to justify illegal attacks, and on it goes. There are two constants: the continuous suffering of civilians, and total impunity for those suspected of committing war crimes." CCR joins the call for an immediate end to this vicious cycle.
The Center for Constitutional Rights is dedicated to advancing and protecting the rights guaranteed by the United States Constitution and the Universal Declaration of Human Rights. CCR is committed to the creative use of law as a positive force for social change.
(212) 614-6464
LATEST NEWS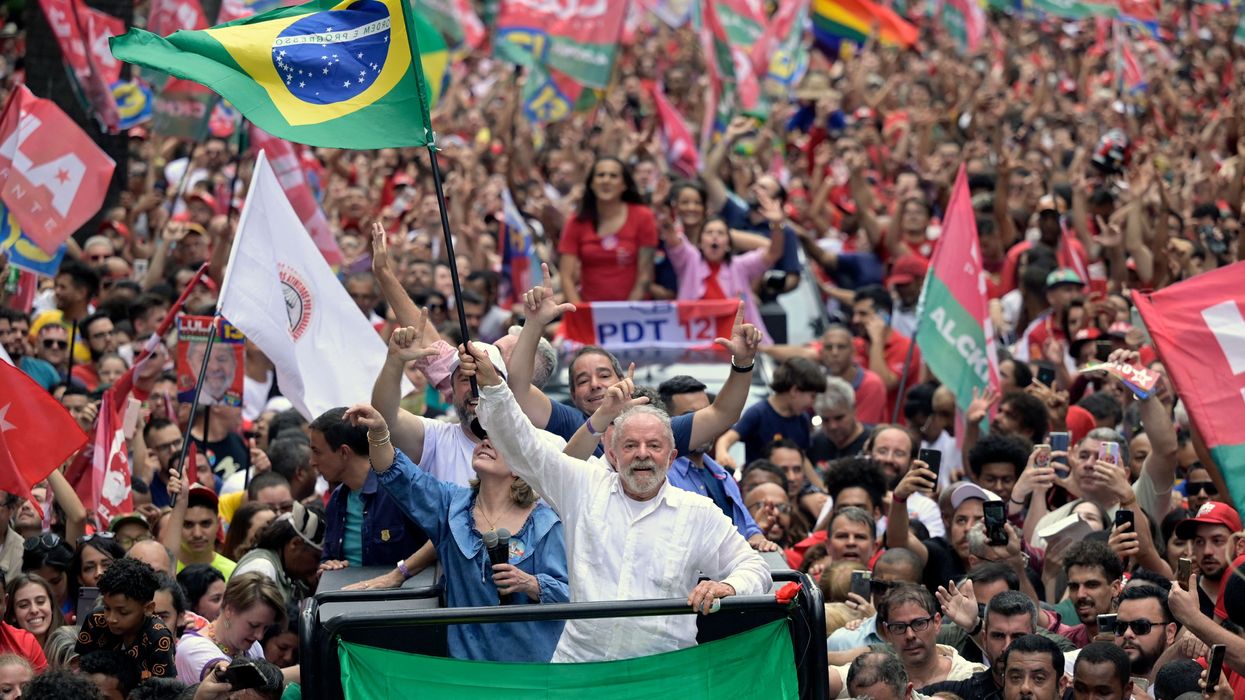 "The level of democracy enjoyed by the average world citizen in 2022 is back to 1986 levels. This means that 72% of the world's population, 5.7 billion people, live under authoritarian rule," said V-Dem's director.
An annual report released Thursday by researchers in Sweden sounds the alarm about countries that are "undergoing autocratization" but also highlights how people around the world "have reclaimed democracy and stopped negative trends."
The Varieties of Democracy Institute (V-Dem) at the University of Gothenburg produces the world's largest dataset on democracy, with over 31 million data points for 202 nations from 1789 to 2022. Its new report focuses on the state of countries last year.
V-Dem's Democracy Report 2023: Defiance in the Face of Autocratization says the world was "almost evenly divided between 90 democracies and 89 autocracies at the end of 2022."
"The fact that eight democracies that were in a period of autocratization have stopped that process and 'bounced back' is uplifting news for democracy."
As the report lays out, the institute has four broad categories for countries:
Closed Autocracy: No multiparty elections for the executive; absence of fundamental democratic components such as freedom of expression, freedom of association, and free and fair elections.
Electoral Autocracy: Multiparty elections for the executive exist; insufficient levels of fundamental requisites such as freedom of expression and association, and free and fair elections.
Electoral Democracy: Multiparty elections for the executive are free and fair; satisfactory degrees of suffrage, freedom of expression, freedom of association.
Liberal Democracy: Requirements of Electoral Democracy are met; judicial and legislative constraints on the executive along with the protection of civil liberties and equality before the law.
Over the past decade, dozens of countries have experienced "drastic changes" in freedom of expression, government censorship of media, government repression of civil society, quality of elections, and academic freedom, the analysis explains. A record 42 nations—accounting for 43% of the global population—are autocratizing, up from 33 nations and 36% of the population the previous year.
"Advances in global levels of democracy made over the last 35 years have been wiped out," the report warns. While "the current wave of autocratization spans all regions of the world," the most dramatic decline is in the Asia-Pacific region, with significant shifts also documented across Eastern Europe and Central Asia as well as Latin America and the Caribbean.
\u201cLIVE now: Democracy Report 2023 @StaffanLindberg & @epapada present the latest \n#DR23 findings. \nCommentators: @CarnegieDCG, @bdulani\nWatch here! https://t.co/GIraDVGV9A\nDR link: https://t.co/eEgWx2WRSb\u201d

— V-Dem Institute (@V-Dem Institute) 1677765558
"The level of democracy enjoyed by the average world citizen in 2022 is back to 1986 levels. This means that 72% of the world's population, 5.7 billion people, live under authoritarian rule," said the institute's director, Staffan I. Lindberg, in a statement.
The report points out that the percentage for 2022 "is an increase from 46% 10 years ago," adding:
A plurality—44% of the world's population, or 3.5 billion people—reside in electoral autocracies, which include populous countries such as India, Nigeria, Pakistan, Russia, the Philippines, and Türkiye.

Closed autocracies with sizable populations include China, Iran, Myanmar, and Vietnam. This regime type accounts for 28% of the world's population, or 2.2 billion people.

By contrast and despite being the most common regime type in the world, 58 electoral democracies host only 16% of the world's population.
Meanwhile, just 13% of the global population, or 1 billion people, live in the 33 liberal democracies.
"Perhaps tellingly, the three largest democracies in terms of population size—United States, Indonesia, and Brazil—are all autocratizers in the last 10 years," the report notes, while also recognizing that leftist Brazilian President Luiz Inácio "Lula" da Silva's recent defeat of far-right former President Jair Bolsonoro "may signal a reversal of Brazil's period of autocratization."
The report further spotlights "unique cases of democratic resilience and reversal after a period of substantial autocratization" in Bolivia, Moldova, Ecuador, the Maldives, North Macedonia, Slovenia, South Korea, and Zambia.
"The fact that eight democracies that were in a period of autocratization have stopped that process and 'bounced back' is uplifting news for democracy," declared Lindberg. "It is rare to see countries that can make a U-turn."
These nations, he said, "have brought about a pro-democracy mobilization, they have re-established an objective judicial system, deposed authoritarian leaders, introduced free and fair elections, worked to reduce corruption, and rejuvenated civil society."

News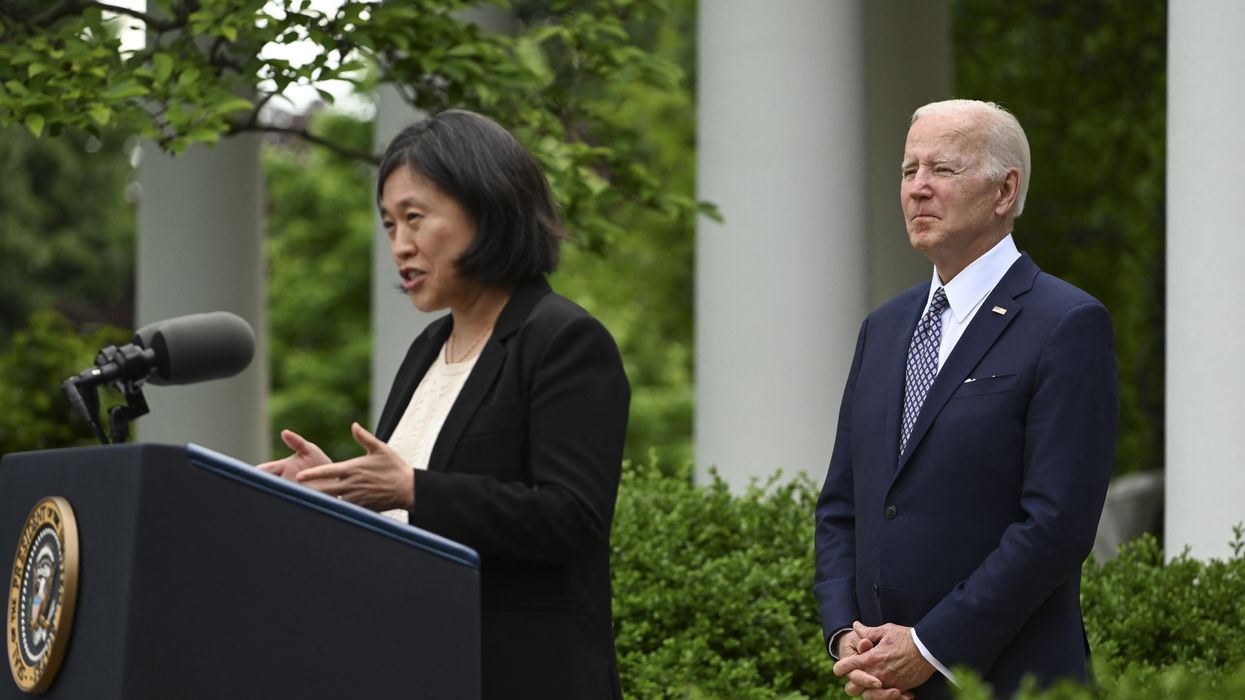 The coalition urged the U.S. to ensure the Indo-Pacific Economic Framework "prioritizes working people, combats global climate change, and reins in Big Tech abuses."
A coalition of 403 progressive advocacy groups on Thursday outlined conditions they say must be met for a pending Indo-Pacific trade pact to achieve important labor and environmental objectives and urged the White House to promote them during upcoming negotiations.
"As organizations whose constituencies continue to experience the harm caused by past corporate-centered trade agreements, we have a strong desire to work with your administration to advance goals you have described for the Indo-Pacific Economic Framework (IPEF)—particularly in terms of a long overdue shift in direction for U.S. trade policy that finally places working people and climate action at the center," the coalition wrote in a letter to President Joe Biden.
The letter comes in the wake of a two-week Asia-Pacific Economic Cooperation (APEC) meeting in Palm Springs—where trade justice campaigners rallied for a "worker-centered and climate-friendly" IPEF—and shortly before U.S. Trade Representative Katherine Tai's office is expected to unveil Washington's proposals for the agreement's labor, environment, and digital trade chapters during a key negotiating round later this month in Bali, Indonesia.
In order to secure a final deal that "corrects the errors of past trade pacts and becomes a useful model for future agreements that deliver real benefits to people and the planet," the groups explained their shared priorities for those three issues:
Labor: "To advance your administration's promised worker-centered trade model, IPEF must include strong labor rights commitments based on standards set in the International Labor Organization's core conventions, and it must also include facility-specific enforcement mechanisms, building off the Rapid Response Mechanism in the U.S.-Mexico-Canada Agreement (USMCA). IPEF signatory countries must also be required to make the changes to their labor laws necessary to align them with their new IPEF obligations before the pact is signed by the United States. IPEF must take steps forward relative to the USMCA, not backward, on labor rights and labor enforcement."
Environment: "Given that previous U.S. trade agreements, including the USMCA, fail to even mention the term 'climate change,' IPEF will need to be particularly ambitious in its climate provisions if it is to help the United States and Indo-Pacific region achieve their climate and environmental justice goals. Among other environmental measures, IPEF must require that countries adopt, implement, and maintain binding climate standards, and must likewise extend swift-and-certain enforcement mechanisms to those provisions."
Digital Trade: "On the matter of 'digital trade,' IPEF's terms must not be allowed to undermine the administration's domestic anti-monopoly and tech regulation agenda by locking in international rules that threaten consumer privacy, data security, worker rights, civil rights, algorithm justice, and competition policy here and throughout the Indo-Pacific. In comparison to the USMCA's digital terms, any data flow guarantees or limits on safeguarding where data can be processed or stored must be scaled back significantly in any IPEF deal, with much broader exceptions added to better protect Americans' personal data, as well as to protect good-paying jobs in the digital economy."
"A wide range of organizations across the United States are ready to fight for an Indo-Pacific trade deal that furthers the president's vision of creating a new model for trade and international cooperation that prioritizes working people, combats global climate change, and reins in Big Tech abuses," said Arthur Stamoulis, executive director of Citizens Trade Campaign, which organized the letter.
"Whatever labor, environmental, and digital positions the U.S. ultimately introduces," he added, "will play a big role in determining whether IPEF is helpful in advancing these goals."
Signatories include the Amazon Labor Union, Asian Pacific American Labor Alliance, Communications Workers of America, Greenpeace USA, International Association of Machinists and Aerospace Workers, International Brotherhood of Teamsters, National Family Farm Coalition, Public Citizen, Rethink Trade, Trade Justice Education Fund, and United Steelworkers.
"A wide range of organizations across the United States are ready to fight for an Indo-Pacific trade deal that furthers the president's vision of creating a new model for trade and international cooperation."
"We are heartened by and appreciate reports that IPEF will not include some of the damaging provisions found in past trade agreements, such as the anti-worker, anti-environment, and anti-democratic investor-state dispute settlement (ISDS) system and public procurement terms that could undermine 'Buy America,' 'buy local,' and 'buy green' programs," the letter says.
However, "the list of countries selected as initial IPEF partners... includes many with records of labor rights violations, including unionist assassinations, human trafficking, forced labor, child labor, and more," it continues.
The Biden administration announced this week that it plans to crack down on the exploitation of child migrants in the U.S., following a bombshell New York Times report exposing a surge in child labor law violations committed by several corporations.
The coalition's letter stresses that "so-called 'Good Regulatory Practice' provisions must not replicate the terms of past trade proposals aimed at delaying, weakening, and destroying future public interest policies before they are even created."
Moreover, "any agricultural provisions should allow for the creation of strategic food and grain reserves and other public investment in agricultural resilience and local food systems; include measures to stop land grabs and otherwise protect the human rights of farmers and farm workers; and set floors, rather than ceilings, when it comes to food safety and fair price measures for producers and consumers," states the letter.
Finally, the letter emphasizes the need to make the IPEF negotiating process more transparent and participatory:
The United States' requirement that IPEF negotiating parties sign confidentiality agreements undermines the ability for an informed citizenry to provide input on policy that impacts their livelihoods and communities; we urge you to terminate these confidentiality agreements. We also urge you to publish upcoming U.S. IPEF proposals for public comment prior to tabling them, including those on critical chapters like labor, the environment, and digital trade that we understand will be tabled soon, in addition to all other texts. And we urge the United States and other countries to publish proposals and any draft composite texts at the close of each IPEF negotiating round. A more transparent and participatory negotiating process for IPEF would allow for a wider set of interests to provide informed input and ensure equitable treatment of communities which are not part of the official U.S. trade advisor system, mostly representing corporations who now have access to U.S. proposals and other confidential IPEF texts.
"Reversing an unnecessarily bureaucratic and obtuse trade negotiating regime requires operating in a transparent manner and would facilitate broader public support and confidence among civil society organizations," the letter adds.
Ahead of talks last summer between the U.S. and 13 Asian and Australiasian nations, Jane Kelsey, a trade justice campaigner with Aotearoa in New Zealand, said that if the Biden administration "can produce a real alternative that puts people and the planet front and center, and can convince our governments to genuinely support that new paradigm, we will work to make it succeed."
"But if IPEF is just another way to promote the old corporate agenda, and a proxy for the U.S.'s geopolitical goals," she warned, "we will campaign against it like we did with the Trans-Pacific Partnership."
News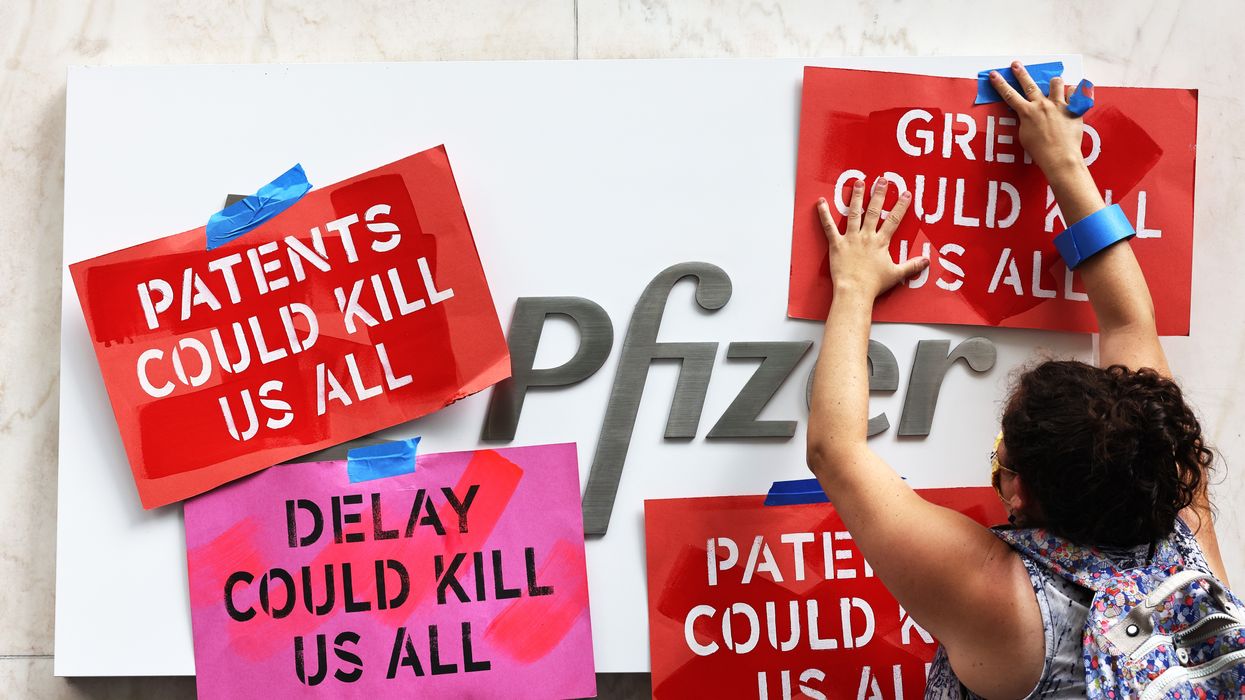 "Pharmaceutical companies have sold a false narrative to the public; that it was their investment which gave us mRNA vaccines and that they deserve the $75 billion profit."
Vaccine equity campaigners said Thursday that a new peer-reviewed study published in a major medical journal should put to rest the pharmaceutical industry's "false narrative" that its own investments were responsible for the rapid development of mRNA vaccines to fight the coronavirus pandemic.
The study, published in The BMJ on Wednesday, estimates that the U.S. federal government has invested at least $31.9 billion in the development, production, and purchase of mRNA coronavirus vaccines—a finding that the People's Vaccine Alliance said undercuts pharmaceutical companies' attempts to take credit for the innovations that made the lifesaving shots possible.
"Pharmaceutical companies have sold a false narrative to the public; that it was their investment which gave us mRNA vaccines and that they deserve the $75 billion profit made from Covid-19 vaccines. As this research shows, that claim is a total myth," Mohga Kamal-Yanni, policy co-lead for the People's Vaccine Alliance, said in a statement Thursday.
"Without public investment, there would be no mRNA vaccines. Yet just three pharmaceutical companies have been handed monopolies on this lifesaving public science," Kamal-Yanni continued. "These are the people's vaccines, and the technology behind them should be shared with the world."
The new study, which tracks U.S. public investments in mRNA vaccine technology dating back decades, identifies 34 National Institutes of Health (NIH)-funded research grants that were "directly related to mRNA Covid-19 vaccines."
The authors summarized their findings:

Pre-pandemic, the NIH invested $116 million (35%) in basic and translational science related to mRNA vaccine technology, and the Biomedical Advanced Research and Development Authority (BARDA) ($148 million; 44%) and the Department of Defense ($72 million; 21%) invested in vaccine development. After the pandemic started, $29.2 billion (92%) of U.S. public funds purchased vaccines, $2.2 billion (7%) supported clinical trials, and $108 million (<1%) supported manufacturing plus basic and translational science...

These public investments translated into millions of lives saved and were crucial in developing the mRNA vaccine technology that also has the potential to tackle future pandemics and to treat diseases beyond Covid-19. To maximize overall health impact, policymakers should ensure equitable global access to publicly funded health technologies.
Though their successes were enabled at every step by government support, pharmaceutical companies—including Moderna and Pfizer, the manufacturers of the two available mRNA Covid-19 vaccines—have resisted the notion that federal research and funding was critical to the rapid development of coronavirus shots.
Speaking to Barron's in July 2020, before any coronavirus vaccines had received emergency authorization, Pfizer CEO Albert Bourla scoffed at the notion that pharmaceutical companies should forgo any profits from coronavirus vaccines and therapeutics.
"I think it's very wrong. You need to be very fanatic and radical to say something like that right now," Bourla said. "Who is finding the solution? The private sector found the solution for diagnostics, and the private sector found the solution for therapeutics and is along [the] way to find more solutions for therapeutics and vaccines."
Pfizer posted $31.4 billion in profits in 2022, a sum advocates condemned as "sickening"—particularly as many people in low-income countries still lack access to coronavirus vaccines.
While Moderna's billionaire CEO Stéphane Bancel has acknowledged that "we didn't do this alone" and that government financial backing played an important role in the development of Covid-19 vaccines, the company is fighting with the NIH over patent rights to spike-protein technology that is central to the mRNA shots.
The New York Timesreported last month that Moderna recently agreed to make a $400 million payment for using a chemical technique that was developed with government funding. The payment will be shared by the NIH and two U.S. universities involved in the invention of the technique.
But the Times noted that "Moderna is still locked in a separate high-stakes dispute with the NIH over who invented the central component of the vaccine, the genetic sequence that helps recipients produce an immune response."

Peter Maybarduk, director of the Access to Medicines program at Public Citizen, said in response to Moderna's $400 million payment that it "amounts to little more than 1% of its $36 billion in global sales."
"Considering Moderna's soup-to-nuts reliance on U.S. government support, the public deserves a much better deal, including vaccines made available free or at cost today," said Maybarduk. "The government should have insisted on affordability from the start, and should insist on essentially free vaccines today. There would be no NIH-Moderna vaccine without the NIH."
The People's Vaccine Alliance and Oxfam International echoed that sentiment in a statement last week as a World Health Organization body kicked off negotiations over an international pandemic accord.
"Medical technologies related to pathogens with pandemic potential must be treated as global common goods—be available to all who need them at the same time," the groups said. "Global common goods must take precedence over private commercial interests."
News
SUPPORT OUR WORK.
We are independent, non-profit, advertising-free and 100%
reader supported.