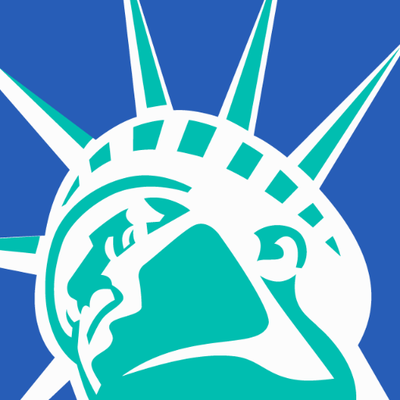 Report: Wall Street Tries to Opt Out of Dodd-Frank Pay Rule
Financial Sector Inundates Agencies With Requests for Exceptions to Rule
WASHINGTON
As the first anniversary of the Dodd-Frank financial reform law passes, Wall Street is pressing to excuse itself from a rule specifically designed to address one the main causes of the financial meltdown: inappropriate incentive compensation packages.
A report released today by Public Citizen analyzes the comments of 24 financial services companies, trades associations and allied groups on the proposed rule pertaining to Dodd-Frank Section 956, which requires large financial institutions to report their incentive-based pay arrangements to federal agencies and prohibits pay formulas that "encourage excessive risk." The report, "Just Not Us," is the second installment in Public Citizen's "Two Cents" series examining Wall Street's efforts to weaken regulatory implementation of key Dodd-Frank provisions.
In addition to the 24 companies that filed formal comments, six more met with regulators during the comment period to lobby on the rule. The 30 industry organizations covered in the report have spent $242.2 million to deploy 712 lobbyists to influence the government on financial services matters and other issues since the beginning of 2010. These companies also made $15.6 million in federal political contributions.
Industry comments on the proposed rule centered on a common theme: More than 70 percent of commenters asked to be partially or entirely exempted from the rule. Some also asked for whole classes of jobs or for types of pay to be excluded. For example, a large trade association for the banking industry asked for companies' subsidiaries to be exempted and for the rule's requirements on incentive-based pay to be limited to pay specifically labeled as an "annual bonus," and not, for instance, multi-year bonuses.
"Wall Street is asking the regulators for exemptions that would defy the clear language and intent of Dodd-Frank," said David Arkush, director of Public Citizen's Congress Watch division. "The history of financial crises shows that if we carve out any significant portion of the financial sector from key rules, we can expect the exempt firms to balloon and become the locus of the next financial crisis."
Aside from seeking exemptions from the rule, commenters sought to weaken it with pleas to increase deference to companies' boards' and management teams (even though the proposed rule affords exceedingly broad discretion already), to downgrade the proposed rule to a guideline or to scuttle a provision in the rule that would require brief deferral of a portion of the incentive-based pay for top employees of the largest financial institutions.
Substantive criticisms were largely limited to complaints that the rule would limit Wall Street's ability to recruit talent or that the rule was "burdensome," too "prescriptive" or amounted to a "one-size-fits-all" solution.
"It's outrageous that the public's voice would ever be deemed less important than industry dollars," said Public Citizen researcher Negah Mouzoon, a co-author of the report. "It's time for federal agencies to acknowledge that Main Street's two cents should weigh more than Wall Street's $243 million."
Public Citizen is a nonprofit consumer advocacy organization that champions the public interest in the halls of power. We defend democracy, resist corporate power and work to ensure that government works for the people - not for big corporations. Founded in 1971, we now have 500,000 members and supporters throughout the country.
(202) 588-1000
LATEST NEWS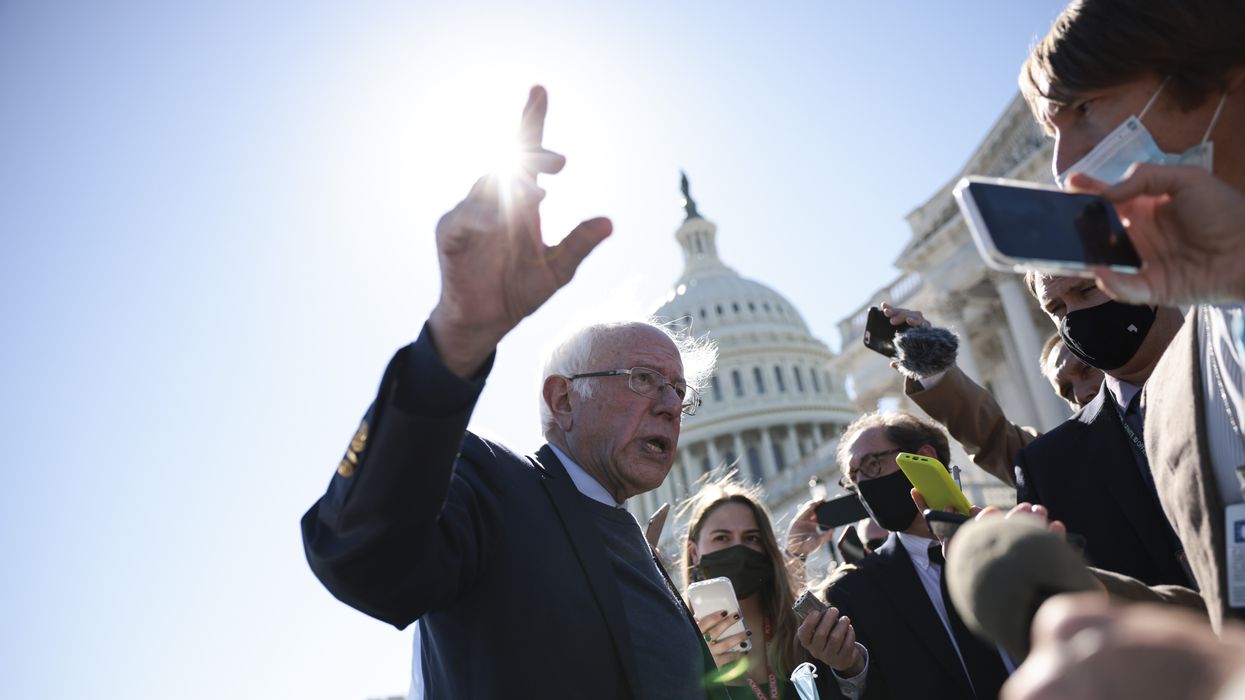 "It is the totally reasonable demand that autoworkers, who have made enormous financial sacrifices over the past 40 years, finally receive a fair share of the record-breaking profits their labor has generated," he said.
U.S. Sen. Bernie Sanders on Tuesday blasted corporate media coverage of United Auto Workers' contract demands and looming strike, echoing a video released last week by the UAW amid negotiations with vehicle manufacturers Ford, General Motors, and Stellantis.
A short list of media conglomerate control the vast majority "of what the American people see, hear, and read," and that is clearly on display with the labor conflict between the union and the "Big Three," Sanders (I-Vt.) argued in a statement, highlighting that "the major reasons as to why autoworkers might go out on strike have been rarely, if ever, the focus of the corporate media's coverage."
"In the first half of 2023, the Big Three automakers made a combined $23 billion in profits—up 80% from the same time period last year," Sanders noted. "But if you've watched any corporate news coverage of the pending strike by 150,000 autoworkers, you've heard more about the strikes' potential negative effects on the economy and a litany of excuses why very well-compensated CEOs just can't make a fair deal."
The chair of the Senate Health, Education, Labor, and Pensions (HELP) Committee continued:
You won't hear that last year the CEO of General Motors raked in about $29 million in total compensation, the CEO of Ford made approximately $21 million, and the CEO of Stellantis pocketed over $25 million. In fact, over the last four years pay for those CEOs has increased by more than 40%.

You won't hear that over the past decade these same companies made some $250 billion in profits in North America alone.

You won't hear that the average starting wage at the Big Three today is around $17 an hour—less than a number of nonunion auto plants around the country—and that the top wage is $32.32 an hour.

You won't hear that, unbelievably, over the last 20 years, the average wage for American autoworkers has decreased by 30% after adjusting for inflation.

You won't hear that autoworkers at the Big Three are earning less today than they did 15 years ago.
"Of course, none of this is new. The corporate media will always side with CEOs and shareholders," he added. "Despite what you might hear in the corporate media in the coming days, what the UAW is fighting for is not radical. It is the totally reasonable demand that autoworkers, who have made enormous financial sacrifices over the past 40 years, finally receive a fair share of the record-breaking profits their labor has generated."
Along with his statement calling out the corporate media, Sanders on Tuesday published an opinion piece in The Guardian urging Americans to "stand in solidarity with the UAW and create an economy that works for all, not just the privileged few."
In the event of a strike later this week, "the UAW members will be fighting not only for themselves but against a corporate culture of arrogance, cruelty, and selfishness causing massive and unnecessary pain for the majority of working families throughout the country," the senator stressed. "Their fight against corporate greed is our fight. Their victory will resonate all across the economy, impact millions of workers from coast to coast and help create a more just and equitable economy."
Sanders' remarks follow a September 7 video in which UAW president Shawn Fain spends about four minutes debunking a recent "NBC Nightly News" story, calling out corporate media coverage more broadly, and sharing some facts about the industry.
"You don't see big, splashy nightly news segments on how consumers will be impacted by companies choosing to spend billions on executive salaries, and stock buybacks, and special dividends," Fein said. "You only hear these concerns when the working class stands up and demands a fair share of the value we produce."
"But the autoworkers and working people of this country know what's really going on. We live it," he explained. "We know firsthand what it's like not to be able to afford the cars we produce. We know what it's like to live paycheck to paycheck while the companies we work for make out like bandits. We know what it's like for our communities to be decimated and our families to be torn apart by plant closures."
The UAW announced last month that 97% of participating members at "Big Three" voted to authorize a strike if a contract deal isn't reached by September 14.

News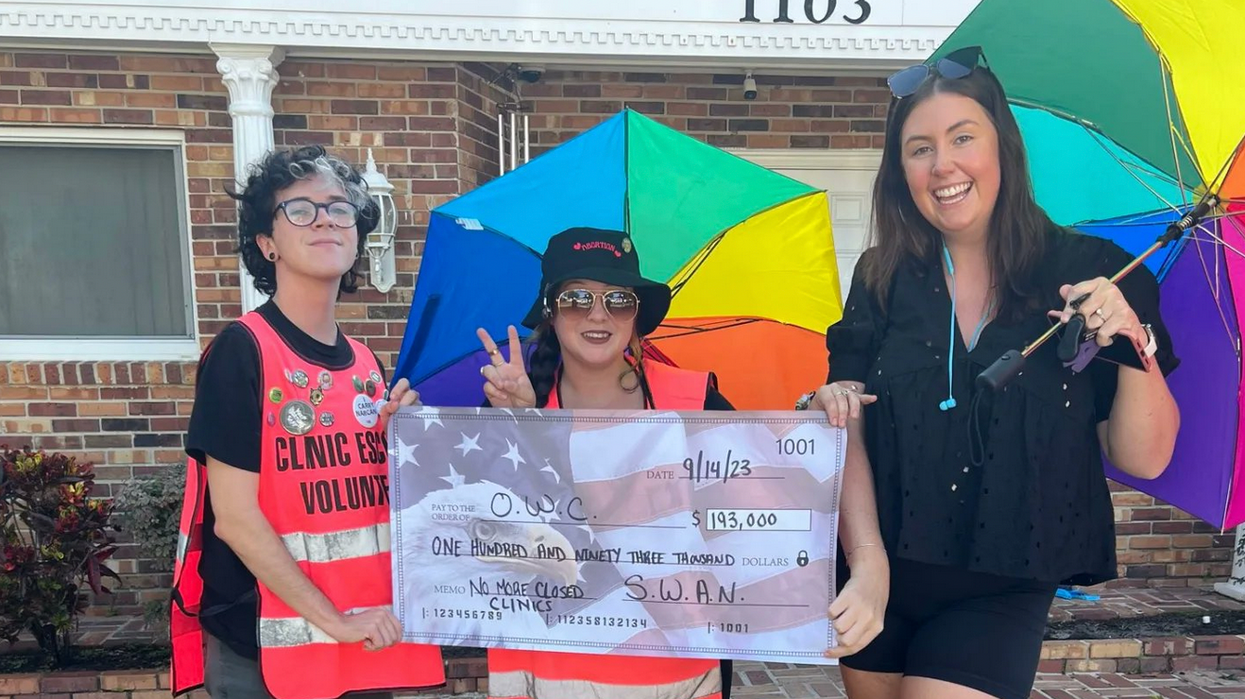 "We've never been so proud to be part of this movement and community," said SWAN of Orlando.
Volunteers who regularly help protect abortion clinic patients in Florida from crowds of pro-forced pregnancy protesters were able to deliver a check for $193,000 to Center of Orlando for Women on Tuesday, helping the reproductive healthcare center pay state fines that threatened to bankrupt it.
Volunteers with Stand With Abortion Now (SWAN) of Orlando raised the money in less than two weeks, after the Florida Agency for Healthcare Administration (AHCA) accused the clinic of violating the state's 24-hour waiting period for people seeking abortion care.
The law requires people to have two medical appointments 24 hours apart in order to obtain an abortion, and the clinic has maintained it had attempted to contact the AHCA to find out when the measure went into effect—but instead of providing the information the agency ordered the facility to pay $1,000 each for 193 alleged violations.
"We got to hand over $193,000 to our clinic today to save them from unjust AHCA fines meant to shut them down!" said SWAN on social media. "We've never been so proud to be part of this movement and community."
The makers of the podcast "Repros Fight Back" called SWAN's crowdfunding effort "a powerful display of love, community, and solidarity" that will keep one of Orlando's last abortion clinics open.
The clinic escorts delivered the funds to the facility days after the state's right-wing Supreme Court
heard
oral arguments in a case challenging Florida's 15-week abortion ban. If the court does not overturn the law, a
six-week abortion ban
signed by Republican Gov. Ron DeSantis—who is also running for the GOP's presidential nomination—will go into effect.
SWAN volunteers rallied outside the state Supreme Court last week during the hearing.
News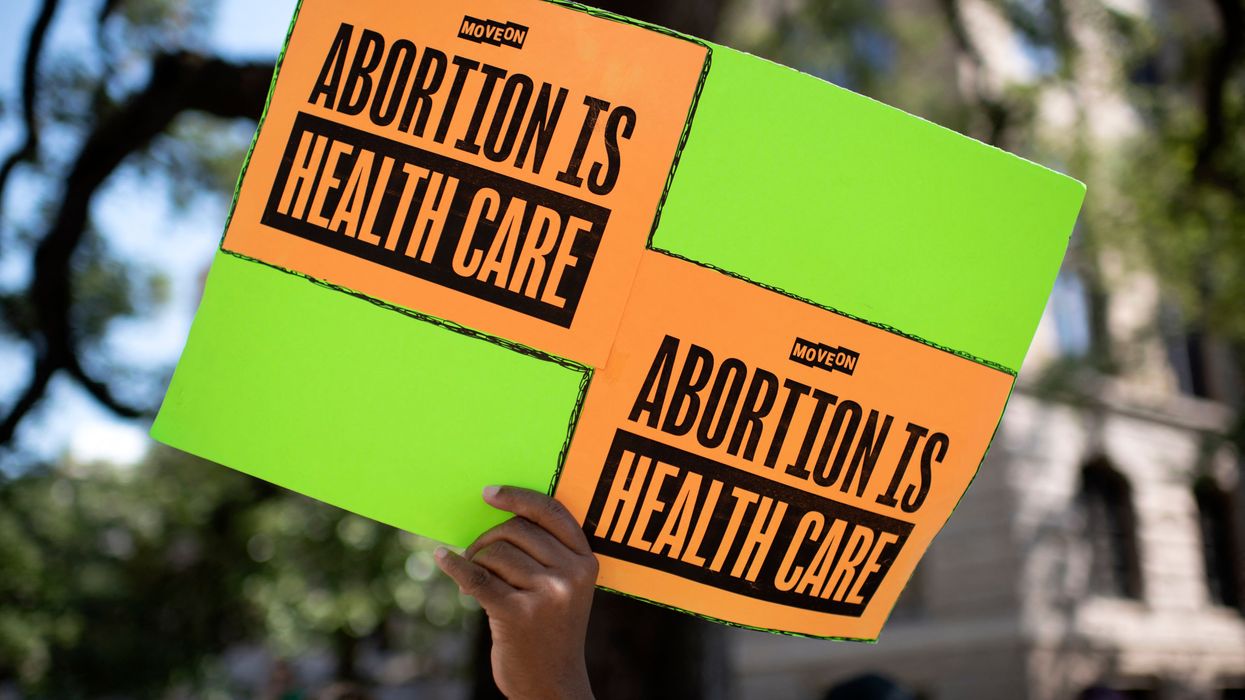 "The women standing up today survived, but it is only a matter of time before someone does not," said one advocate.
With reports of pregnant patients being denied crucial abortion care mounting over the past year since the U.S. Supreme Court overturned Roe v. Wade and stripped millions of Americans of their bodily autonomy, the Center for Reproductive Rights on Tuesday filed legal actions in three states where doctors have refused to provide abortions even in emergency situations—hoping to expose how providers and patients alike are being harmed by abortion bans.
The group filed legal challenges against abortion bans in Tennessee, Oklahoma, and Idaho—which all ban abortion care in nearly all circumstances—on behalf of women who were denied or delayed in receiving care.
The lawsuits come six months after CRR sued then-Texas state Attorney General Ken Paxton over the state's six-week abortion ban, which allows any private citizen to take legal action against someone for helping a pregnant person to obtain an abortion.
Marc Hearron, senior counsel at CRR, told The Washington Post that the stories of the five women the group represented in Texas are "the tip of the iceberg" and that pregnant patients all over the country are being dangerously denied abortions, even when it is considered the standard of care for specific medical emergencies they and their fetuses are facing.
"The Supreme Court's unwarranted reversal of Roe v. Wade has led repeatedly, in multiple states, to women being denied abortion care when they face serious complications in their pregnancies," said Nancy Northup, president and CEO of CRR. "No one should have to be at death's door to receive essential healthcare, but that is exactly what happens when doctors are forced to practice medicine under threat of imprisonment."

The group is representing eight women and four obstetrician-gynecologists in the three states; some of the patients, including Nicole Blackmon of Tennessee, were forced to carry their pregnancies to term even though there was no chance their fetuses would survive.
Blackmon found out from an ultrasound at 15 weeks of pregnancy that her fetus' organs were developing outside its body and that it was showing signs of developing limb body wall complex (LBWC), a rare condition that includes several fetal anomalies.
Her doctors told her they could not perform an abortion, even though academic studies have shown detection of LBWC necessitates the termination of a pregnancy.
Traveling out of state to obtain care was not financially feasible, Blackmon told the Post, so instead, as her own health deteriorated with the development of preeclampsia, she carried the pregnancy until two months before her due date, when she delivered a stillborn baby.
"We had been through so much we couldn't bear to see or hold him," Blackmon said in a virtual press conference on Tuesday with the other plaintiffs and CRR officials. "Why won't Tennessee politicians allow people to have abortions in terrible situations like mine? Something good must come out of my pain. That's why I'm joining this case. What we went through was torture that no one else should ever have to face."
Dr. Emily Corrigan, an emergency obstetrician who joined the lawsuit in Idaho, said in the press conference that the state's laws have forced at least 19 reproductive healthcare providers to leave the state in the past year as well as five out of nine maternal-fetal medicine specialists, who treat patients with high-risk pregnancies.
"Our out-of-state recruitment has completely dried up meaning that every one of us that leaves or retires is now irreplaceable," said Corrigan.

Idaho's law includes language allowing physicians to perform an abortion if it is "necessary to prevent the death of the pregnant woman," but as Corrigan said, the law was "not written using medical terminology."

Providers are avoiding working in the state due to "widespread confusion in the medical community in Idaho about in which circumstances abortion care is legal," she said. "I regularly see patients that have been denied emergency medical care at other hospitals in this state... Any doctor found to have broken these laws, including me, is subject to 2-5 years in prison, the loss of their medical license, and civil liability and fines amounting to at least $20,000 for each violation."
"Because of the confusion and steep penalties physicians across the state of Idaho have felt compelled to consult with lawyers, hospital administrators, order additional tests, and delay or deny standard healthcare to pregnant patients," she added.
The case of a plaintiff in Oklahoma, where an abortion ban includes similar language to protect the life of a pregnant patient, illustrates the danger caused by such so-called "exceptions."
As Common Dreamsreported in April, Jaci Statton developed a cancerous molar pregnancy that caused her to bleed heavily and put her at risk for more severe hemorrhaging, kidney and liver failure, stroke, and potentially death, but doctors at three different hospitals told her they could not provide abortion care despite the law's exception.

She was told to wait in a hospital parking lot until she was "crashing," at which point providers would be able to terminate the pregnancy.
"No one ever thinks they need an abortion, but I am living proof that abortion is healthcare," said Statton. "It's not safe to be pregnant in Oklahoma. With this complaint, I want to make sure that no one else has to suffer the way I did."
CRR said it hopes to ultimately ensure pregnant people facing medical emergencies can access care in the three states and obtain "clarity on what situations qualify under the 'medical emergency' exceptions."

Temple University law professor Rachel Rebouché toldthe Post that cases like Blackmon's, Statton's, and several others across the country have "changed a lot of people's minds" about the right to abortion care, with a growing number of Americans supporting the right at any stage of pregnancy.
"Abortion bans across the nation are exposing pregnant people to risks of death, illness, and injury, including loss of fertility," said Northrup. "The women standing up today survived, but it is only a matter of time before someone does not."
News
Independent, nonprofit journalism needs your help.
Please Pitch In
Today!