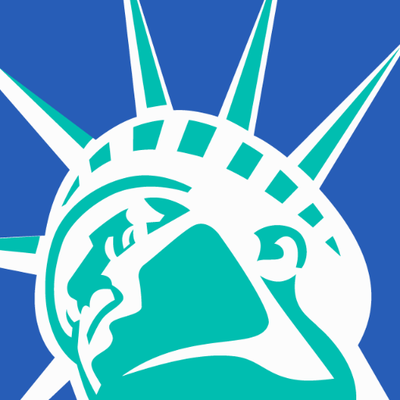 For Immediate Release
Contact:
Phone: (202) 588-1000
House Judiciary Must Investigate FTC Findings That Implicate Acting Attorney General Matthew Whitaker
WASHINGTON
The chair of the U.S. House Judiciary Committee in the next Congress should investigate the conduct of Acting Attorney General Matthew Whitaker in his capacity as an advisory board member for World Patent Marketing (WPM), Public Citizen said in a letter (PDF) sent today.
In May, the Federal Trade Commission (FTC) concluded that WPM lured hundreds of inventors to pay a total of $26 million for product development and promotion services that it never delivered. According to the letter, the FTC's findings raise numerous questions about misconduct, including materially false statements and intimidation of scam victims. The FTC's findings also raise questions as to whether Whitaker lied or omitted information from federal background checks to obtain his security clearance.
"The nation deserves a person of unquestioned integrity as its chief law enforcer, and until these questions are answered in a satisfactory way, Whitaker's ability to adequately perform the job of Attorney General remains in doubt," the letter reads.
Contact Public Citizen to speak with an expert.
Public Citizen is a nonprofit consumer advocacy organization that champions the public interest in the halls of power. We defend democracy, resist corporate power and work to ensure that government works for the people - not for big corporations. Founded in 1971, we now have 500,000 members and supporters throughout the country.
(202) 588-1000
LATEST NEWS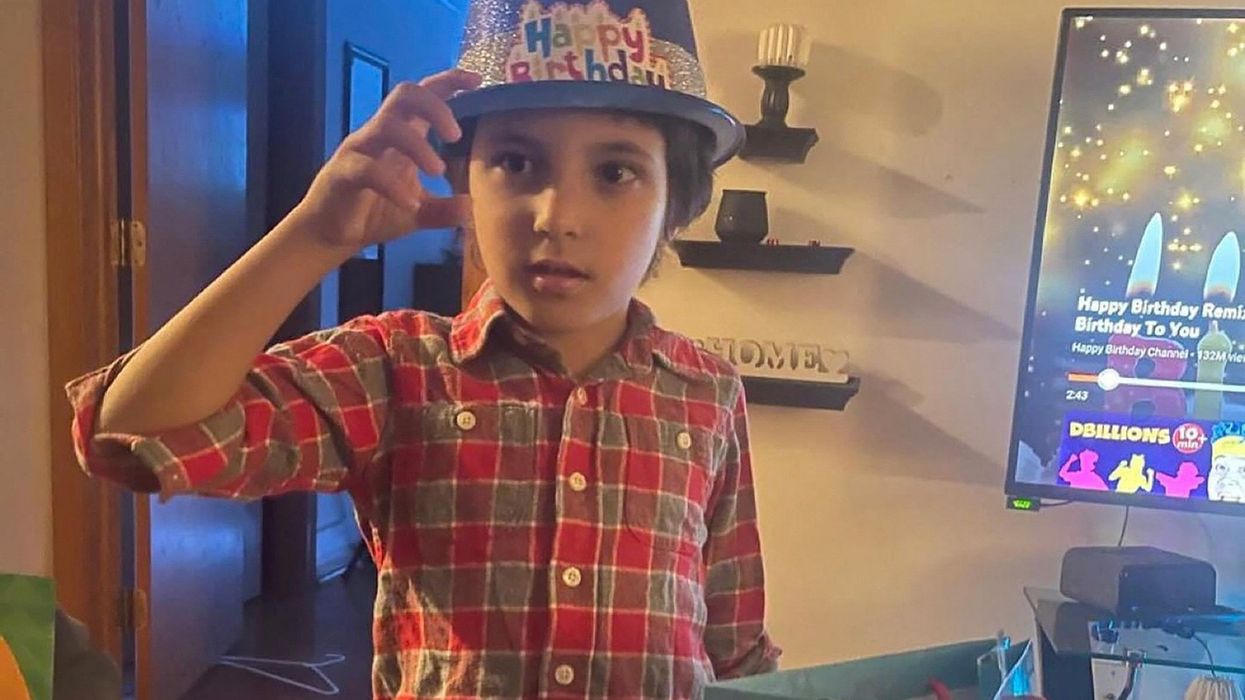 "People and institutions have spent the past two months weaponizing Islamophobia and anti-Arab bias to both justify the ongoing violence against Palestinians in Gaza and silence supporters of Palestinian human rights."
Three university students were shot and wounded in Burlington, Vermont. A New York City food cart vendor was repeatedly harassed by a former U.S. State Department official. A six-year-old boy was stabbed to death in Plainfield Township, Illinois.
Those are just three high-profile examples of what the largest Muslim civil rights and advocacy organization in the United States said Thursday is a dramatic surge in Islamophobia across the country since U.S.-backed Israeli forces launched a devastating war on the Gaza Strip two months ago in response to a Hamas-led attack on Israel.
From October 7 to December 2, the Council on American-Islamic Relations (CAIR) national headquarters and chapters received a total of 2,171 requests for help and reports of bias—a 172% increase over a similar two-month period the previous year.
"It's staggering to see this kind of spike in anti-Muslim and anti-Palestinian hate in less than two months," said CAIR research and advocacy director Corey Saylor. "Far too many people and institutions have spent the past two months weaponizing Islamophobia and anti-Arab bias to both justify the ongoing violence against Palestinians in Gaza and silence supporters of Palestinian human rights here in America."
The incredible bloodshed and destruction in Gaza—with over 17,000 Palestinians dead, about 80% of the 2.3 million residents displaced, and many homes, hospitals, mosques, and schools destroyed—have led to large-scale protests across the United States demanding that the U.S. government stop giving Israel billions of dollars in military aid.
Throughout the war, there has also been a dramatic increase in reports of antisemitism across the United States. There have also been efforts to conflate discrimination against Jews and legitimate criticism of the Israeli government—including congressional legislation. Critics of what many experts around the world are calling Israel's "genocidal" violence in Gaza have faced consequences, from job losses to the suspension of university campus groups promoting Palestinian rights.
As Common Dreamsreported Thursday afternoon, Rep. Elise Stefanik (R-N.Y.) announced "an official congressional investigation with the full force of subpoena power" into the University of Pennsylvania, Harvard University, the Massachusetts Institute of Technology, and other schools regarding antisemitism on campus and administrators' responses.

CAIR revealed that at its national headquarters, First Amendment issues, or violations of the right to free speech and expression, are the most common cases at nearly 34%, a 63% increase from the first month of the war to the last four weeks. Those reports are followed by problems with employment (22%), hate crimes and hate speech (17%), and education and bullying (14%).
The cases include that of Jana Alwan, a Muslim woman who was riding a train in Washington, D.C. on October 18. According to a letter CAIR sent last month to the Metro Transit Police Department, an unidentified white man flashed a gun and threatened to behead Alwan, who "was wearing a keffiyeh, an identifiable scarf traditionally worn by Palestinian and Arab people."
Earlier this month, the Idara Jaferia Islamic Center in Burtonsville, Maryland, was evacuated because of a bomb threat. CAIR is calling on state and local law enforcement to bring hate crime charges against the perpetrator.
"From Burlington to Chicago to D.C. and elsewhere, innocent Americans are suffering the consequences of this wave of bigotry," CAIR national executive director Nihad Awad said Thursday. "Until our nation stops the violence IN Gaza and rejects bigotry here in America, we fear that both Islamophobia and anti-Palestinian racism will continue to spin out of control."

News
"Refaat Alareer embraced everything good and pure about Gaza and Palestine," said one friend. "He will not be forgotten and his legacy will live on for many generations to come."
Human rights defenders around the world expressed anguish and outrage Thursday after Refaat Alareer, a Palestinian professor who was one of Gaza's most prominent writers and activists, was killed in an Israeli airstrike in Shejaiya that also killed his brother, sister, and her four children.
Alareer, 44, was "a beloved professor of world literature, comparative literature, Shakespeare, and creative writing at the Islamic University of Gaza, where he taught since 2007," notedLiterary Hub.

According to the publication:
He was the co-editor of Gaza Unsilenced (2015) and the editor of Gaza Writes Back: Short Stories from Young Writers in Gaza, Palestine (2014). Dr. Alareer was also one of the founders of We Are Not Numbers, a nonprofit organization dedicated to creating "a new generation of Palestinian writers and thinkers who can bring together a profound change to the Palestinian cause."

Through his popular Twitter account, "Refaat in Gaza," Dr. Alareer documented, and forcefully condemned, the ongoing atrocities committed against his people by Israeli forces, as well as the U.S. administrations that have enabled them.
Alareer's friend and We Are Not Numbers co-founder Ahmed Alnaouqwrote on social media: "[Refaat] authored many books and wrote tens of stories about Gaza. Refaat's assassination is tragic, painful, and outrageous. It is a huge loss."
A groundswell of tributes to Alareer flooded social media following the news of his killing.
Gazan poet Mosab Abu Toha said, "Breaking, my heart is broken, my friend and colleague Refaat Alareer was killed with his family minutes ago."

"I don't want to believe this," he added. "We both loved to pick strawberries together. I took this photo of him this summer."

The American Friends Service Committee (AFSC)—Quaker peace group whoseLight In Gaza anthology featured Alareer's work—said in a statement that "Refaat was a friend, a mentor, and a father."
"He built up those around him, helping them envision a different future and encouraging them to speak up for their rights," AFSC added. "His impact will be felt for generations to come."
Palestinian journalist Hebh Jamal wrote: "You killed my friend. Someone I kept praying would stay safe. Someone I messaged daily [because] his resilience gave me hope."

"He laughed in the face of the genocidal maniacs every day he stayed alive never allowing them to think he was afraid," she added. "You killed him. You killed Refaat Alareer."

Canadian author and activist Naomi Klein said she is "absolutely sickened by this loss."

"I was just now on his site reading his beautiful poetry," she added. "I feel such shame."
The Chicago-based website The Electronic Intifadasaid on social media it is "devastated by Israel's murder of our dear colleague, friend, and mentor."

"Throughout this genocide, Refaat never stopped writing, supporting his students, and bringing Gaza's voice to the world," the site added. "We will make sure it continues to be heard."

Journalist and filmmaker Dan Cohen wrote that "I'm in tears and sick to my stomach as I write this."

"Refaat was a guiding light as I documented life and death for my documentary, Killing Gaza," he continued. "He helped me gain access to elders in his neighborhood who provided testimony of shocking Israeli war crimes."

"Refaat Alareer embraced everything good and pure about Gaza and Palestine," Cohen added. "He will not be forgotten and his legacy will live on for many generations to come."

Last month, Alareer posted one of his poems, "If I Must Die," on social media.

If I must die,
you must live
to tell my story
to sell my things
to buy a piece of cloth
and some strings,
(make it white with a long tail)
so that a child, somewhere in Gaza
while looking heaven in the eye
awaiting his dad who left in a blaze—
and bid no one farewell
not even to his flesh
not even to himself—
sees the kite, my kite you made, flying up above
and thinks for a moment an angel is there
bringing back love
If I must die
let it bring hope
let it be a tale.
News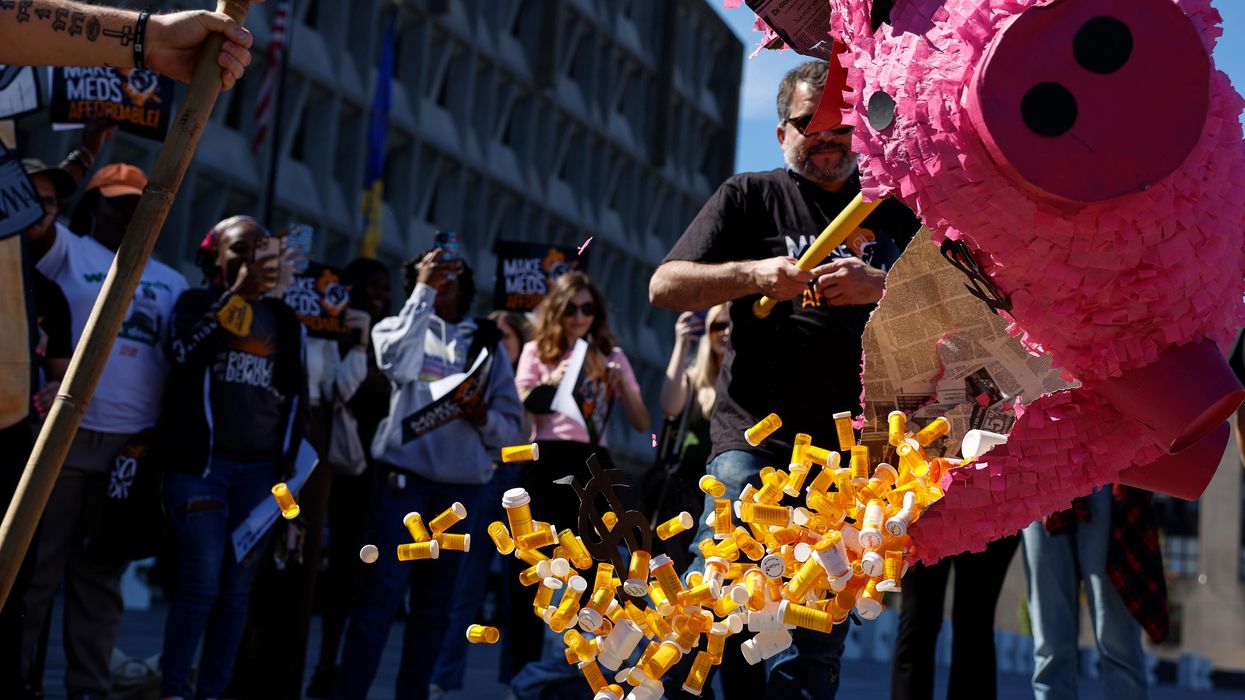 "Federal agencies have shown themselves reluctant to act against unreasonable prices, and this new proposal may give them permission to continue to do nothing," said one expert.
While welcoming the White House's willingness to tackle pharmaceutical companies' patent abuse and high prescription drug prices, progressive critics argued Thursday that U.S. President Joe Biden must do more to challenge Big Pharma's monopoly power.
The White House on Thursday announced "new actions to promote competition in healthcare and support lowering prescription drug costs for American families, including the release of a proposed framework for agencies on the exercise of march-in rights on taxpayer-funded drugs and other inventions."
Under the Bayh-Dole Act of 1980—legislation meant to promote the commercialization and public availability of government-funded inventions—federal agencies reserve the right to "march in" and authorize price-lowering generic alternatives to patented medications developed with public funding.
The federal government has never invoked march-in rights, which are staunchly opposed by the pharmaceutical and other industries and interests.
"American taxpayers pay more for research than any country in the world: Hundreds of billions of dollars on research relevant to developing new drugs through the [National Institutes of Health] and other agencies," White House domestic policy adviser Neera Tanden said at a Thursday press briefing, according toThe Hill.
"But at the same time, pharmaceutical companies charge Americans two to three times—and sometimes even more than that—for the same drugs than what they can charge in other countries," she added.
The White House said Thursday that the Department of Commerce and Department of Health and Human Services "released a proposed framework for agencies on the exercise of march-in rights that specifies for the first time that price can be a factor in determining that a drug or other taxpayer-funded invention is not accessible to the public."
The issue of greedy pharmaceutical companies charging exorbitant prices for publicly funded drugs took center stage during the Covid-19 pandemic, when corporations reaped record profits selling vaccines and other treatments developed fully or partly with taxpayer money.
U.S. Senate Health, Education, Labor, and Pensions (HELP) Committee Chair Bernie Sanders (I-Vt.)—a leading congressional critic of Big Pharma greed—called Thursday's announcement "a step forward in the right direction."
Sanders continued:
But, in my view, much more must be done. The American people are sick and tired of seeing hundreds of billions of their tax dollars going to the research and development of new treatments and cures only to end up paying, by far, the highest prices in the world for prescription drugs. In my view, the administration should reinstate and expand the reasonable pricing clause to require the pharmaceutical industry to charge affordable prices for new prescription drugs developed with taxpayer support. It should also move to substantially lower the price of the prostate cancer drug Xtandi by allowing companies to manufacture generic versions of this treatment. This is a drug that was invented with taxpayer dollars by scientists at UCLA and can be purchased in Canada for one-fifth [of] the U.S. price.
In March, patient advocates blasted the Biden administration's refusal to compel Pfizer to lower Xtandi's price, even though the lifesaving prostate cancer drug—which has a nearly $190,000 annual price tag—was developed completely with public funds.
Peter Maybarduk, director of the Access to Medicines program at the consumer advocacy group Public Citizen, said: "March-in can be, should be, a powerful tool to support fair pricing and access to publicly funded medicines, as President Biden importantly suggests. Unfortunately, the administration's march-in policy is far more limited than the statute allows."
"It should be quickly revised to recommend use of march-in wherever publicly funded medicines are unreasonably priced," he continued. "Where most drug prices already are egregious and force rationing, few drugs will seem 'extremely' priced by comparison. Federal agencies have shown themselves reluctant to act against unreasonable prices, and this new proposal may give them permission to continue to do nothing."
"Unfortunately, the administration's march-in policy is far more limited than the statute allows."
"The examples the announcement offers evade the main and important use case: Where drug corporations abuse their monopoly power to charge exorbitant prices, ignore the government contribution to [research and development], and charge Americans more than people in other countries," Maybarduk asserted.
"The final guidelines must be adjusted so they explicitly cover these scenarios and establish commonsense criteria for what constitutes an unreasonable price," he added. "Falling short risks doing nothing to lower the prices of taxpayer-funded medicines for patients, and instead perpetuating an unacceptable status quo. Americans have a right to expect not to be price gouged for medicines they paid for in the first place."
News