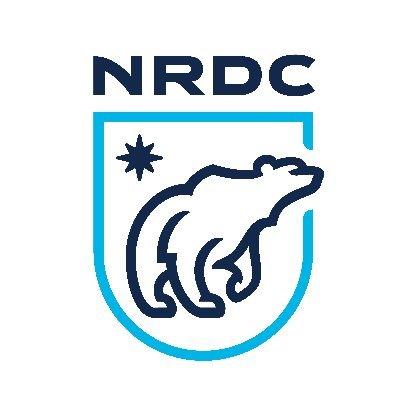 For Immediate Release
Contact:
Email:,nrdcinfo@nrdc.org
NRDC: Flint's Lead Pipes Will Be Replaced Under Settlement in Federal Safe Drinking Water Case
Citizen suit brings funding and timeline for pipe replacement, more water quality testing, transparency, and other resources to help Flint
DETROIT
Residents of Flint, Michigan will finally get their lead pipes replaced as the result of a settlement agreement approved by a federal judge today. The settlement will require the State of Michigan and City of Flint to replace Flint's lead pipes within three years, and will be enforceable by the court. The lawsuit was filed in response to the Flint water crisis, the result of failed government decisions that caused lead to leach out from aging pipes into thousands of homes in Flint.
"This hard-fought victory means safer water for Flint. For the first time, there will be an enforceable commitment to get the lead pipes out of the ground. The people of Flint are owed at least this much," said Dimple Chaudhary, a senior attorney with the Natural Resources Defense Council (NRDC), and lead counsel in the case Concerned Pastors for Social Action v. Khouri.
The agreement requires the State of Michigan to provide nearly $100 million to the City for replacement of Flint's lead service lines. The agreement also requires the State to maintain a door-to-door water filter installation and education program, to extensively monitor Flint's tap water for lead, and to continue to make bottled water available to Flint residents.
"Concerned Pastors brought this lawsuit to heal the damage to the community from both the lead in our water and government indifference, and to take a stand for what is right for the people of Flint. The water issue must be resolved before we can make Flint thrive again, and I believe this resolution offers a path to a healthier, less traumatic future for everyone in Flint," said Pastor Allen Overton, of the Concerned Pastors for Social Action. "I remain hopeful that we have time to restore Flint to a place where dreams are made and hope stays alive," said Overton.
Melissa Mays, a plaintiff in the case and one of the parents who confirmed Flint's water was contaminated with lead through independent testing, said "This is a win for the people of Flint. When the government fails to uphold democracy, and protect our rights to clean water, we have to stand up and fight. The greatest lesson I've learned from Flint's water crisis is that change only happens when you get up and make your voice heard."
"We are thrilled that, after nearly three years of grappling with lead-poisoned water, the residents of Flint can finally look forward to a long-term solution to a catastrophe that has devastated the community," said Michael J. Steinberg, Legal Director of the ACLU of Michigan. "The Flint Water Crisis has its roots in the state's toxic emergency manager law and is a tragic example of what happens when state government displaces democracy to save a few bucks. This ground-breaking settlement marks a huge step toward restoring a long-neglected community to some semblance of normalcy."
The terms of the agreement require:
The State to provide $97 million to the City of Flint for replacement of lead and galvanized steel pipes at no cost to Flint residents; $47 million will come directly from Michigan state funding sources; and $50 million will come from federal and state funding directed to Flint by Congress;

The City to conduct the pipe replacements within three years;

The State to expand and maintain its program for filter installation and education, including by conducting door-to-door visits to residents' homes through December 2018;

The State to fund a pair of extensive tap water monitoring programs, beyond what is legally required under federal law, to test hundreds of homes in Flint. All testing data will be made available to the public, including at https://www.NRDC.org/Flint;

The State to guarantee bottled water availability at distribution centers until at least September 1, 2017 and delivery through the 2-1-1 helpline to homebound residents until at least July 1, 2017;

The State to guarantee funding for seven existing health and medical programs designed to mitigate the effects of lead exposure for Flint residents.
The Court will retain authority to enforce the agreement and to ensure that the State and City meet their deadlines and fulfil their obligations.
Plaintiffs in the case Concerned Pastors for Social Action v. Khouri are Concerned Pastors for Social Action, Flint resident Melissa Mays, the Natural Resources Defense Council, and the ACLU of Michigan. The plaintiffs will monitor implementation of the agreement and make available information related to the status of lead pipe removal and water quality reports at https://www.nrdc.org/Flint.
The Flint water crisis began when dangerous amounts of lead leached out of the city's pipes and into the drinking water of Flint's homes and schools following a decision by Flint and Michigan officials to use the Flint River as the City's primary drinking water source without first treating the water to prevent corrosion. There is no safe level of lead exposure. The toxic effects of lead on virtually every system in the body, and particularly on the developing brains of young children, are well documented and irreversible.
The summary of the settlement is available at: https://www.nrdc.org/sites/default/files/flint-lead-pipe-replacement-agreement-summary.pdf
Visit www.nrdc.org/Flint for information related to the status of lead pipe removal and water quality reports.
Case Timeline:
On November 16, 2015, the Plaintiffs and other community groups filed a Notice of Intent to sue state and city officials for ongoing violations of the federal Safe Drinking Water Act amid the city's widespread lead-contamination crisis.
On January 25, 2016, the Plaintiffs filed a complaint that sought to compel the City and state officials to follow federal requirements for testing and treating water to control for lead and the prompt replacement of all lead water pipes at no cost to Flint residents. More at: https://www.nrdc.org/media/2016/160127
On, March 24, 2016, the Plaintiffs filed a motion for preliminary injunction, asking the court to direct the delivery of bottled water to people's homes, as many Flint residents cannot obtain water for their daily needs due to transportation or other access issues.
On November 10, 2016, a federal judge issued a preliminary injunction and ordered Michigan officials and the City of Flint to immediately ensure that every Flint household has safe drinking water. That means the City and State were required to verify that each home has a properly installed and maintained faucet filter or, if they could not, deliver bottled water to that home. More at: https://www.nrdc.org/media/2016/161110
On December 28, 2016, the District Court appointed a settlement master for the purpose of mediating settlement discussions between Plaintiffs, the State, and the City.
March 28, 2017, Judge Lawson will consider approving a settlement agreement to resolve the case.
MEDIA ALERT:
The following are press opportunities related to the settlement this week:
Tuesday Telebriefing:
Attorneys and plaintiffs in the case will be available during a telebriefing for national media on Tuesday, March 28 at 3:30 eastern. To join the call, dial 1 (866) 939-3921 and use the confirmation number 44649152.
Thursday Community Meeting:
Plaintiffs will host a community meeting to discuss the latest developments in the case on Thursday, March 30, at 6 pm eastern. The Town Hall will be held at the Rev. LW and Ella Owens Educational Center at the New Jerusalem Full Gospel Baptist Church, 1035 E. Carpenter Road in Flint.
NRDC works to safeguard the earth--its people, its plants and animals, and the natural systems on which all life depends. We combine the power of more than three million members and online activists with the expertise of some 700 scientists, lawyers, and policy advocates across the globe to ensure the rights of all people to the air, the water, and the wild.
(212) 727-2700
LATEST NEWS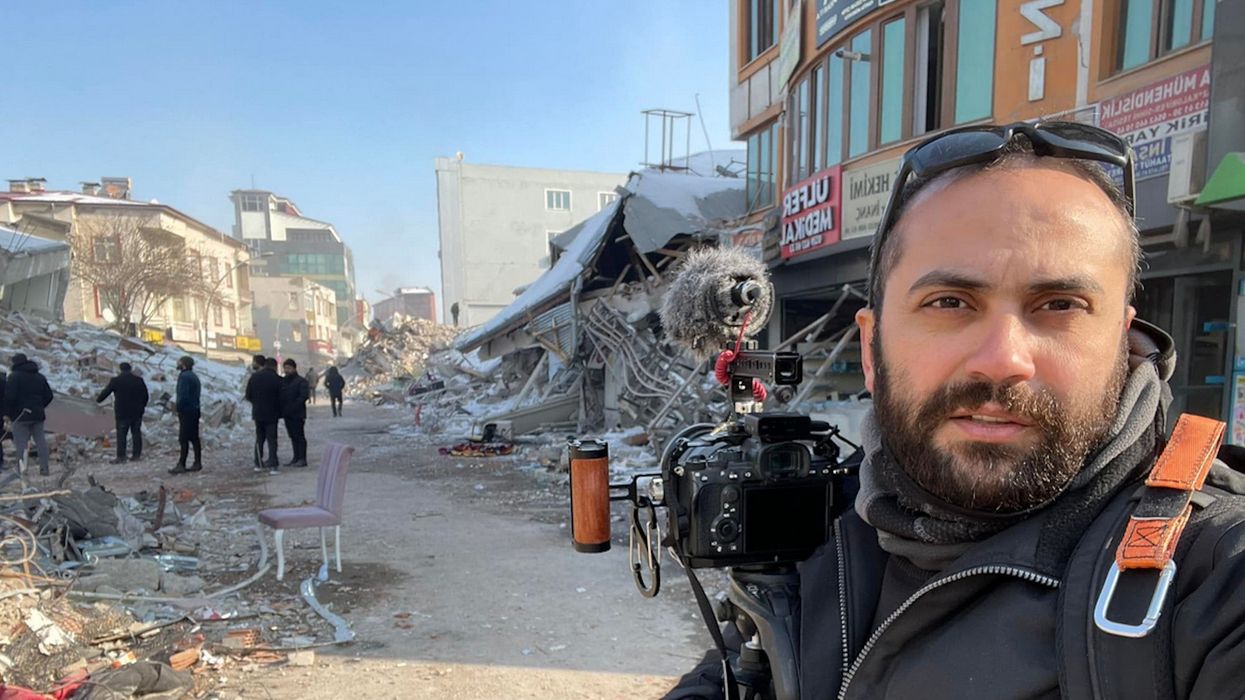 Amnesty International said that the October 13 Israeli tank strike that killed Issam Abdallah and blew the legs off Christina Assi was "likely a direct attack on civilians that must be investigated as a war crime."

Human Rights Watch and Amnesty International on Thursday called for an official investigation of a deadly Israeli attack on a group of journalists, which HRW called "apparently deliberate" and a likely "war crime."
HRW, Amnesty, Reuters, and Agence France-Presse on Thursday all published their own separate investigations into the October 13 Israel Defense Forces (IDF) attack that killed 37-year-old Lebanese Reuters videographer Issam Abdallah and wounded half a dozen other journalists who were covering cross-border clashes between Israeli and Hezbollah troops near the village of Alma al-Shaab in southern Lebanon.
"This is not the first time that Israeli forces have apparently deliberately attacked journalists, with deadly and devastating results."
Reutersdetermined that an Israeli tank crew "fired two shells in quick succession" at the journalists, who HRW said were "clearly identifiable as members of the media, and had been stationary for at least 75 minutes." HRW "found no evidence of a military target near the journalists' location."

"This is not the first time that Israeli forces have apparently deliberately attacked journalists, with deadly and devastating results," HRW Lebanon researcher Ramzi Kaiss said in a statement. "Those responsible need to be held to account, and it needs to be made clear that journalists and other civilians are not lawful targets."
Amnesty International, meanwhile, asserted that the IDF strike was "likely a direct attack on civilians that must be investigated as a war crime."
The organization said it "verified over 100 videos and photographs, analyzed weapons fragments from the site, and interviewed nine witnesses. The findings indicate that the group was visibly identifiable as journalists and that the Israeli military knew or should have known that they were civilians yet attacked them anyway in two separate strikes 37 seconds apart."
Aya Majzoub, Amnesty's deputy regional director for the Middle East and North Africa, noted that "direct attacks on civilians and indiscriminate attacks are absolutely prohibited by international humanitarian law and can amount to war crimes."
"Those responsible for Issam Abdallah's unlawful killing and the injuring of six other journalists must be held accountable," Majzoub added. "No journalist should ever be targeted or killed simply for carrying out their work. Israel must not be allowed to kill and attack journalists with impunity. There must be an independent and impartial investigation into this deadly attack."
According to HRW:
The journalists interviewed said that the first munition struck Reuters journalist Issam Abdallah and a short concrete wall, killing him instantly and badly injuring an Agence France-Presse photojournalist, Christina Assi. Thirty-seven seconds later, another attack destroyed the car belonging to Al Jazeera, igniting it in flames, and injuring six journalists, including Carmen Joukhadar and Elie Brakhya from Al Jazeera, Dylan Collins and Christina Assi from AFP, and Thaer al-Sudani and Maher Nazeh from Reuters.
Brakhya, an Al Jazeera cameraman, told Amnesty: "I was looking at Issam when we heard the [first] explosion. I saw Issam's body fly, with the glow and the heat behind his back… [I] ran up the hill, heard Christina shouting 'I can't feel my legs,' ran back to where she was, saw Dylan searching for the tourniquet."
Collins, an American deputy editor at Al Jazeera English, said that "as soon as I turned around, I heard Christina's voice saying, 'Oh my God!' I say, 'You're okay.' I ran to her directly and I see that her legs are blown off at the kneecap."
The second Israeli shell exploded as Collins tried to tie a tourniquet around Assi's legs.
"When the second blast hit, I was stunned and dizzy, but in my blurry memory, I remember Issam's leg falling in front of me, I remember looking up and seeing Carmen by the car, her face is black and she is walking like a zombie," he recalled. "Her entire back is covered in shrapnel."
The day after the attacks, IDF spokesperson Richard Hecht said that the Israeli military was "very sorry for the journalist's death."
Presented with Reuters' findings, Hecht later said that "we don't target journalists."
However, Kaiss argued that "the evidence strongly suggests that Israeli forces knew or should have known that the group that they were attacking were journalists."
"This was an unlawful and apparently deliberate attack on a very visible group of journalists," he added.
"They don't want us to see the truth. That's why they're taking out the journalists."
Numerous international observers accused Israeli forces of intentionally targeting journalists in an effort to prevent them from reporting the truth about what many critics call a genocidal war against Palestinians.
"I believe that it is in the military strategy of Israel to kill journalists so that they kill the truth," Lebanese Information Minister Ziad Makary told Reuters.
U.S. journalist Abby Martin toldMiddle East Eye Wednesday that Israel is "killing the truth."
"They don't want us to see the truth," she said. "That's why they're taking out the journalists."
The New York-based Committee to Protect Journalists (CPJ) responded to the rights groups' and media probes into the October 13 attacks by demanding an "immediate, independent, and transparent investigation that holds the perpetrators to account."
CPJ cited its May 2023 report, "which showed a pattern of lethal force by the Israel Defense Forces that left 20 journalists dead over the last 22 years. No one was ever held accountable."
According to the report, "The majority of the 20 journalists killed—at least 13—were clearly identified as members of the media or were inside vehicles with press insignia at the time of their deaths."
Since the IDF launched its war on Gaza following the October 7 Hamas-led attacks on Israel, CPJ has documented the killing of at least 63 media professionals, including 56 Palestinians, three Lebanese, and four Israelis.
"CPJ emphasizes that journalists are civilians doing important work during times of crisis and must not be targeted by warring parties," said Sherif Mansour, the group's Middle East and North Africa program coordinator.
Last month, after also concluding that the group in Lebanon was "deliberately targeted," the international press freedom group Reporters Without Borders called on the International Criminal Court to formally investigate the deaths of all journalists killed by Israeli troops and Hamas militants during the war.

"Journalists across the region are making great sacrifices to cover this heartbreaking conflict. Those in Gaza, in particular, have paid, and continue to pay, an unprecedented toll and face exponential threats," Mansour said. "Many have lost colleagues, families, and media facilities, and have fled seeking safety when there is no safe haven or exit."
Nazeh, a Reuters camera operator who survived the October 13 attack, demanded justice for his slain colleague Abdallah.
"We can't bring Issam back. Issam is gone," he said. "But he hears us, he sees us, and he's waiting for us to do something for him... to expose who hit him, who killed him, to the world."
News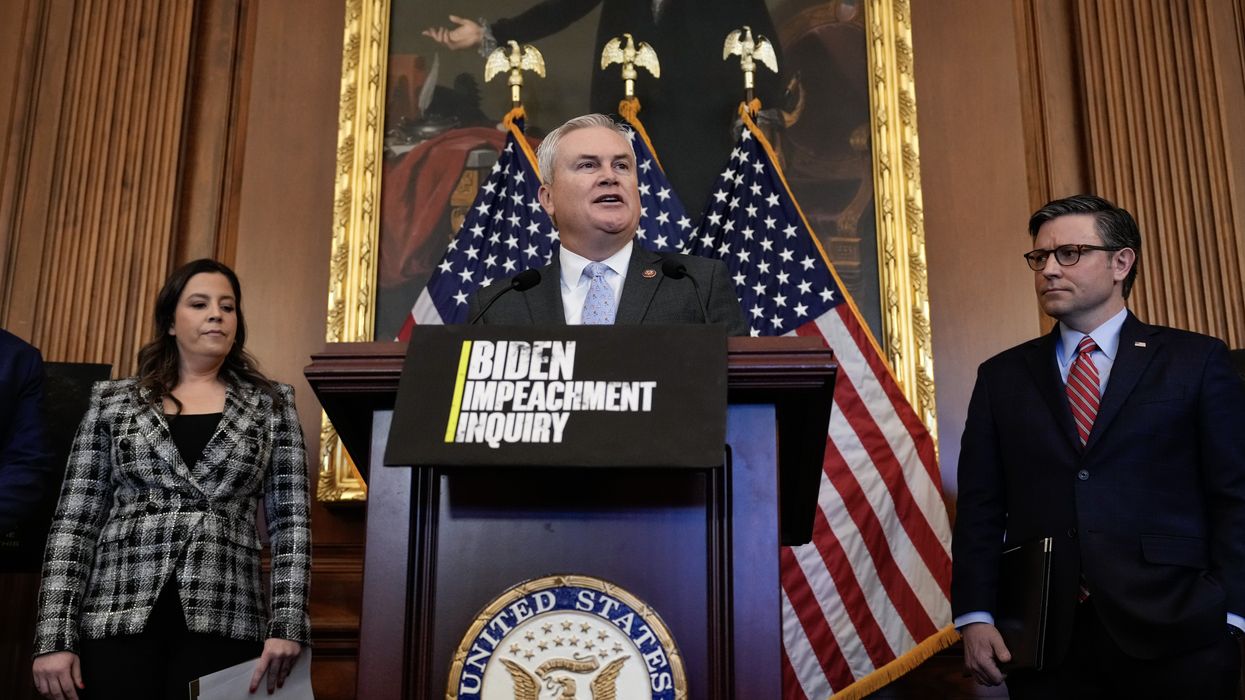 One critic said the GOP aims "to give Donald Trump something to say when it's pointed out he has been twice impeached and is a proven fraudster, sexual assailant, and defamer of women who now faces 91 felony charges."
As a Republican congressman on Thursday introduced an impeachment inquiry resolution targeting U.S. President Joe Biden, leading House Democrats called out the GOP for serving former President Donald Trump and not the American people.
House Resolution 918, led by Rep. Kelly Armstrong (R-N.D.), formally directs the House Oversight and Accountability, Ways and Means, and Judiciary committees to continue ongoing investigations into whether sufficient grounds exist to impeach Biden. A markup is scheduled for next Tuesday, so a vote may be held as soon as Wednesday.
"This impeachment inquiry is a complete political stunt with zero evidence. What a joke," responded Rep. Robert Garcia (D-Calif.), president of the House Democratic freshman class.

Congressional Progressive Caucus Chair Pramila Jayapal (D-Wash.) declared that "this MAGA-extremist Biden impeachment resolution is a giant fishing expedition and a continued example of this GOP do-nothing Congress."
House Oversight Committee Ranking Member Jamie Raskin (D-Md.)—a constitutional scholar who was the lead manager for Trump's historic second impeachment after the January 6, 2021 insurrection—released a lengthy statement blasting the panel's chair, Rep. James Comer (R-Ky.), for the "sham" impeachment inquiry.

"Voting to launch an impeachment inquiry will not change the fact that, following many months of endless investigation by House Republicans this Congress and by Senate Republicans in 2020, the evidence plainly shows no evidence of wrongdoing by President Biden, much less an impeachable offense," he said. "Chairman Comer cannot even identify what crime he thinks President Biden has committed."
Raskin highlighted the abundance of evidence collected regarding unfounded allegations of the president's misconduct related to his son Hunter Biden's business dealings and legal issues:

This is what we have assembled from House Republicans' 10-month investigation: more than 37,000 pages of subpoenaed private bank records, more than 2,000 pages of suspicious activity reports (SARs) made available by Treasury, more than 20,000 pages of emails regarding Hunter Biden released by the National Archives, with more than 62,000 additional pages being produced in the next few days, and dozens of hours of witness testimony from Hunter Biden's business associates, then-Vice President Biden's former financial adviser, and nine witnesses from agencies across the administration... All of it shows no misconduct by President Biden.

We also know that Hunter Biden has offered to testify and answer the committee's questions, under oath and in public, for as long as the committee seeks to go. But, embarrassingly, Chairman Comer refuses to take yes for an answer. He has insisted Hunter Biden must be deposed by lawyers in secret, behind closed doors. There is no reason for a secret deposition because the committee can adopt any format it chooses for a public hearing, including having lawyers questioning Hunter Biden. Obviously Chairman Comer does not want the American people hearing Hunter Biden's testimony or seeing the evidence free from GOP spin, editing, and manipulation.
"Everyone knows that the floundering Biden impeachment probe is designed to give Donald Trump something to say when it's pointed out he has been twice impeached and is a proven fraudster, sexual assailant, and defamer of women who now faces 91 felony charges in federal and state court," Raskin added. "But the price of this stupidity is huge constitutional damage as Republicans try to turn the extraordinary device of impeachment into a meaningless political event, plunging the nation into further lawlessness and nihilism."
Biden is seeking reelection in 2024 and Trump—despite his performance during his first term, four criminal cases, and arguments that inciting the insurrection constitutionally disqualifies him from holding office again—remains the front-runner for the Republican nomination.
On the campaign trail in recent weeks, Trump has pledged to be a dictator only on " day one" to "close the border and... drill, drill, drill" as well as to "root out" what he called "radical left thugs that live like vermin within the confines of our country," fascistic language that drew comparisons to Nazi rhetoric.

News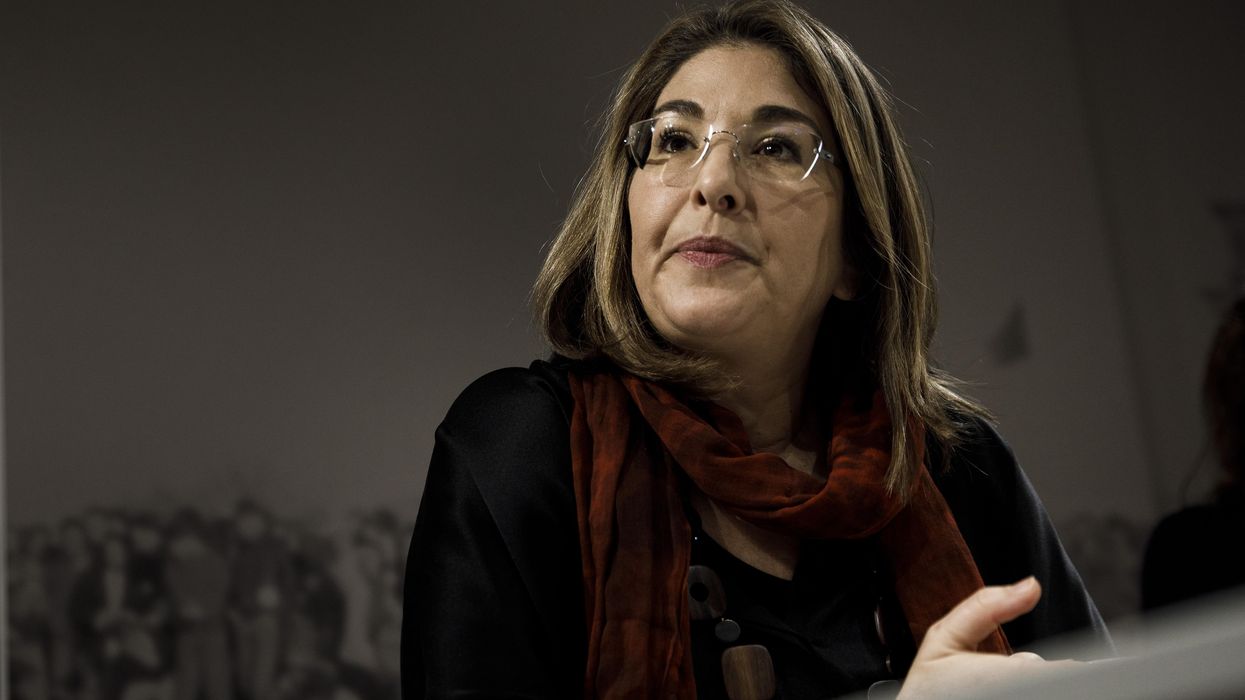 "Keep sharing reports from Gaza," said the author and activist. "Israel is freaking out at the implications, which is why the distraction machine is in overdrive."
Author and rights advocate Naomi Klein warned late Wednesday that supporters of a permanent cease-fire in Gaza must stay focused on one thing—Israel's mass killing of civilians in the blockaded enclave, a violation of international law—and resist efforts to distract the public from the issue at hand.
"The distraction machine is in overdrive," said Klein on social media after more than a day of commentary and outrage directed at the presidents of three top universities after they testified before the U.S. House Education and Workforce Committee at a hearing titled "Holding Campus Leaders Accountable and Confronting Antisemitism."
Republican members including Rep. Elise Stefanik (R-N.Y.) demanded to know whether the presidents of the University of Pennsylvania, Harvard University, and the Massachusetts Institute of Technology (MIT) would discipline students for "calling for the genocide of Jews."
The university leaders suggested that their schools typically do not punish students for speech alone—in accordance with the U.S. Constitution, Penn president Liz Magill said in a video posted later—but said such calls could qualify as harassment if they were "directed and severe, [or] pervasive," and could be punished if it "crosses into conduct."
Sally Kornbluth, president of MIT, said she had "not heard calling for the genocide of Jews on our campus." Stefanik replied that "chants for intifada"—a call for an "uprising" which is not inherently violent—have been heard at the school.
Videos of students holding an anti-war protest at University of California, Los Angeles were widely circulated in October, with some influential pro-Zionist celebrities and commentators asserting that students were proclaiming, "We want Jewish genocide." The protesters were actually addressing Israeli officials and saying, "We charge you with genocide."

"Can someone point me to an example of a student group calling for the genocide of Jewish people?" asked Mari Cohen, associate editor of Jewish Currents. "Why are we having this conversation?
The hearing wasn't the first to confront speech on college campuses since Israel began its U.S.-backed onslaught in Gaza, which has killed at least 17,177 Palestinians in just two months. Last month the House Judiciary Committee invited student leaders of conservative and pro-Zionist groups to testify about "hostility towards certain points of view" on campuses, and the hearing was interrupted by pro-Palestinian rights students who demanded to know whether their speech should also be protected.
Klein said Wednesday that the repeated hearings on the topic "are smoke and mirrors to distract from genocidal violence in Gaza."
Klein suggested that it has not gone unnoticed by Israeli officials that journalists and residents in Gaza have continued to widely share information about the reality on the ground, where dozens of Palestinians were killed Thursday in Israeli air raids on a home in Gaza City. The Israel Defense Forces (IDF) escalated attacks on the city of Khan Younis in the south—previously a relatively safe refuge for people who fled northern Gaza—with "multiple residential buildings and units... flattened," according toAl Jazeera.
"The occupation is trying to destroy all residential buildings in the eastern areas of Khan Younis," reported the outlet on Thursday.
Gastrointestinal and respiratory diseases as well as hepatitis have also begun spreading due to blockades on medical supplies, fuel, and safe drinking water, leading the World Health Organization to warn last month that disease could ultimately kill more civilians in Gaza than the bombs the U.S. has helped to provide for Israel.
"Congress should be working towards a lasting cease-fire to end Israel's deadly assault on Gaza, a hostage exchange, and a path to equality, justice, and safety for all Palestinians and Israelis," said the Jewish-led Palestinian rights group IfNotNow on Wednesday, responding to a House resolution that claimed anti-Zionism and antisemitism are one and the same. "Not wasting precious time using antisemitism as an excuse to shut down free speech."
News