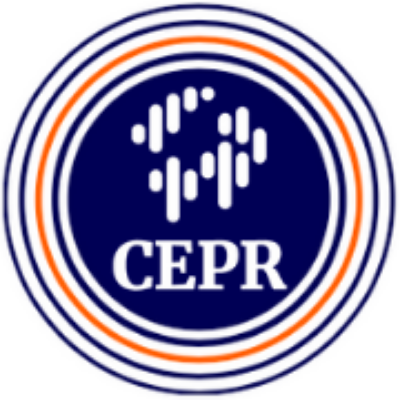 For Immediate Release
December, 20 2016, 02:15pm EDT
Contact:
Tillie McInnis,Domestic Communications Coordinator,202-293-5380 x117,E-mail,Dan Beeton,International Communications Coordinator,202-239-1460,E-mail
US Haiti Aid Reports to Congress Include "Incomplete Data," Fail to "Link Projects and Outcomes," New Review Finds
 State Department Reports Also Fail to Adequately Identify Mistakes and Lessons Learned
WASHINGTON
A new paper from the Center for Economic and Policy Research (CEPR) and the Haiti Advocacy Working Group (HAWG) reviews reports released by the US State Department on contracts for Haiti aid and finds significant omissions and deficiencies, including incomplete data, a failure to link projects and outcomes, and a failure to adequately identify mistakes and lessons learned. The State Department reports are intended to comply with the Assessing Progress in Haiti Act, which was signed into law in August 2014. CEPR and HAWG incorporated Haitian civil society feedback in their review of these reports.
"The Assessing Progress in Haiti Act represents a significant, bipartisan effort by the US Congress to shed light on how effectively US taxpayer dollars are being used to assist Haiti with its ongoing rebuilding efforts years after its devastating 2010 earthquake," CEPR analyst and report coauthor Alexander Main said. "Unfortunately, while State is releasing some information, there is still a great need for additional clarity and detail to obtain the transparency and accountability that people in both the US and Haiti deserve."
"Nearly seven years after the earthquake, much of the Haitian population still struggles to meet basic needs; there has been improvement in some sectors, but key national indicators such as food security and economic growth have actually worsened," Jasmine Huggins, paper coauthor and Senior Policy and Advocacy Officer for Church World Service, said. "As Haiti addresses future development challenges in the aftermath of Hurricane Matthew, it is critically important that we all understand how past US aid was spent, who benefitted and what lessons we have learnt from projects implemented."
Among the shortfalls that CEPR and HAWG identify:
* Incomplete information: There is a significant quantity of missing data at the subprime level, equivalent to 34 percent of the $300 million awarded to subprime partners.
* No clear links between projects and outcomes: The report fails to provide information about what benchmarks and goals have and have not been met at the project level.
* No clear picture of who the beneficiaries of US assistance are.
* Scant information on US coordination with Haitian and international entities.
* No information on nongovernmental capacity building.
* A failure to identify mistakes and lessons learned.
CEPR and HAWG also noted:
Haitian [civil society] groups are largely unaware of the APHA reports, suggesting that USAID and the State Department have done little to familiarize groups with the reports. In addition, no part of the report has been translated into French or Kreyol, rendering them inaccessible to the vast majority of Haitians.
"As organizations that partner with local Haitian civil society, we continually push the U.S. government to more and better consultation with Haitians to make international aid more accountable to the people it is intended to reach," noted coauthor Charissa Zehr of the Mennonite Central Committee US Washington Office.
The paper's authors attempted to remedy this by sharing selections of the State Department reports with Haitian civil society organizations, and included their feedback and questions in the CEPR/HAWG review.
The Assessing Progress in Haiti Act's key actionable component is its reporting requirement instructing the US State Department to produce four annual reports with detailed information on the status of US aid programs in Haiti. CEPR and HAWG reviewed the 2014 and 2015 reports released by the State Department.
The Haiti Advocacy Working Group is comprised of international development, faith-based, human rights, and social justice organizations advocating on issues related to US-Haiti policy.
The Center for Economic and Policy Research (CEPR) was established in 1999 to promote democratic debate on the most important economic and social issues that affect people's lives. In order for citizens to effectively exercise their voices in a democracy, they should be informed about the problems and choices that they face. CEPR is committed to presenting issues in an accurate and understandable manner, so that the public is better prepared to choose among the various policy options.
(202) 293-5380
LATEST NEWS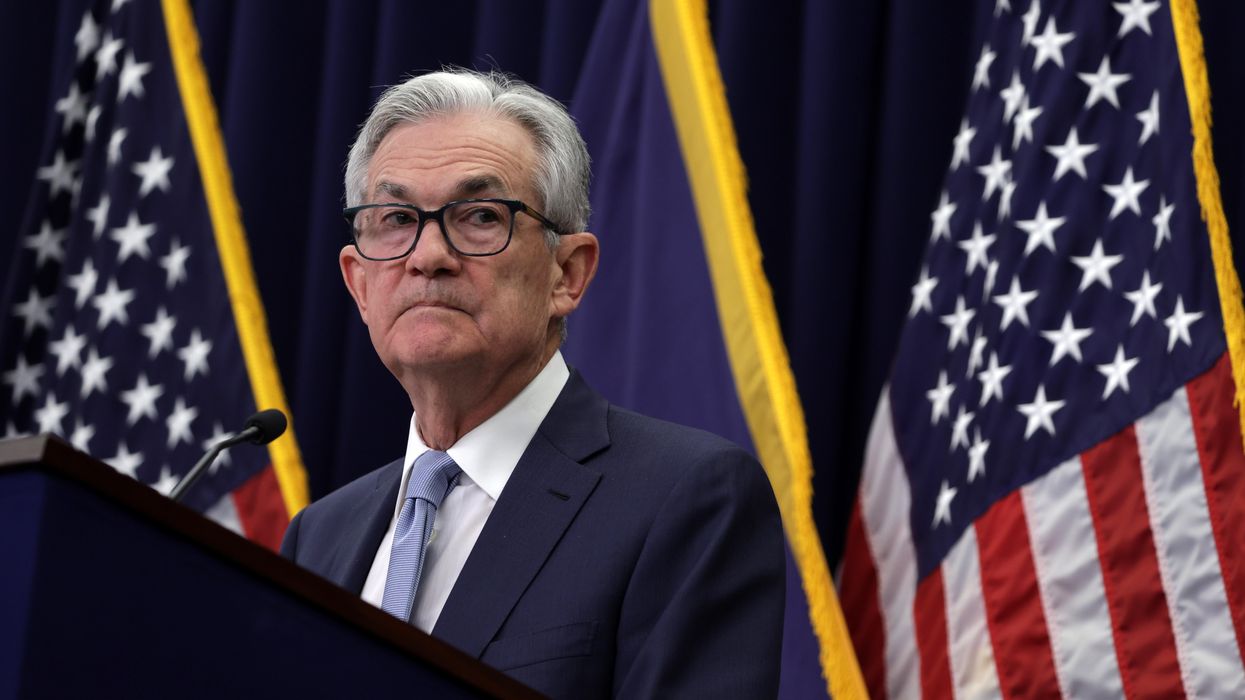 "There's a clear path forward to avoiding a devastating and completely avoidable recession: Chair Powell and the Fed should stop raising interest rates," said one economist.
As the Federal Reserve kicked off its first policy meeting of the new year on Tuesday, economists and progressive advocates reiterated their now-familiar call for the central bank to stop raising interest rates amid growing evidence that hiring, wage growth, and inflation are slowing significantly.
"Pushing millions of people out of work is not the answer to tackling inflation," Rakeen Mabud, chief economist at the Groundwork Collaborative, said in a statement. "Additional rate hikes could jeopardize our strong labor market—and low-wage workers and Black and brown workers would suffer the biggest economic consequences."
"There's a clear path forward to avoiding a devastating and completely avoidable recession: Chair Powell and the Fed should stop raising interest rates," Mabud added.
The latest push for an end to interest rate increases came as fresh data released by the U.S. Bureau of Labor Statistics (BLS) on Tuesday showed that wage growth continued to cool at the tail-end of 2022, an outcome that Federal Reserve Chair Jerome Powell has explicitly been aiming for even as experts have rejected the notion that wages are responsible for current inflation levels.
According to the BLS Employment Cost Index (ECI)—a measure watched closely by Fed policymakers—wage growth climbed just 1% in the final three months of 2022 compared to the previous quarter, a slower pace than analysts expected.
"The Fed has lost its excuse for a recession," Mike Konczal, director of macroeconomic analysis at the Roosevelt Institute, tweeted in response to the new BLS figures. "Over the last three months, inflation has come down exactly as a soft landing would predict, wage growth didn't persist but moderated with the reopening to solidly high levels within late 1990s ranges, and the economy added 750,000 new jobs."
"Too many hard-working families have everything to lose if the Fed stays the course with higher rates that only push the economy closer to a recession."
Though Powell has insisted that Fed decision-making will be driven by economic data, he made clear last month that the nation's central bankers don't think inflation has slowed enough to justify a rate-hike pause or reversal, brushing aside the recessionary risks of more monetary tightening.
On Wednesday, the Fed is widely expected to institute a 25-basis-point rate increase followed by another of the same size at its March meeting, bringing the total number of rate hikes to nine since early 2022.
Even the central bank's own models predict a sharp increase in the unemployment rate—and potentially millions of lost jobs—if Fed policymakers drive interest rates up to their desired range of between 5% and 5.25%.
Recent layoffs across the tech industry as well as data signaling a hiring deceleration have also intensified fears of a Fed-induced economic crisis.

"The Fed has every reason to halt further job-killing interest rate hikes as key indicators show inflation is slowing while the economic recovery remains fragile," said Liz Zelnick, director of the Economic Security and Corporate Power program at Accountable.US. "Too many hard-working families have everything to lose if the Fed stays the course with higher rates that only push the economy closer to a recession."
"Repeated interest rate hikes have done little to curb corporate greed that even Fed economists admit is what's really driving high costs on everything from groceries to gas," Zelnick continued. "The Fed faces a choice: back down and let policy and lawmakers continue to take impactful steps to rein in corporate profiteering—or keep needlessly threatening jobs and an economic downturn with further rate hikes."
\u201cExperts are warning the @federalreserve against further job-killing rate hikes\u2014it's time for the Fed to stop needlessly threatening Americans' livelihoods while doing nothing to address the rampant corporate greed raising prices on essentials. https://t.co/8S66qwXT5b\u201d

— Accountable.US (@Accountable.US) 1675177572
For months, economists and lawmakers have vocally questioned the Fed's aggressive rate hikes and laser focus on the labor market given the myriad causes of the 2021 inflation spike, from pandemic-induced supply chain snags to corporate profiteering to Russia's war on Ukraine to the climate crisis.
Some experts, however, have argued that the Fed's seemingly misguided approach is perfectly understandable when considering that a central goal of the institution is to help the rich "conserve and increase their concentrated wealth."
"Chair Jerome Powell and the Fed are willing to impose significant costs on workers and families in order to reduce inflation," Gerald Epstein and Aaron Medlin of the University of Massachusetts Amherst wrote in The American Prospect earlier this month. "This focus on inflation, by promoting high unemployment, contradicts the dual mandate given to the Fed by Congress."
"Why does the Federal Reserve treat its high-employment mandate so cavalierly when inflation is above 2%?" the pair continued. "The answer stems from the fact that since its founding, Fed officials have seen the world through 'finance-colored' glasses. Financiers do not like high inflation. Like all creditors who lend money today to be paid back in the future, financiers hate getting paid back in dollars that are worth less than the dollars they lent out in the first place."
In a blog post on Monday, Economic Policy Institute research director Josh Bivens noted that the Fed's dual mandate is "meant to balance the risks of inflation versus the benefits of fast growth and low unemployment."
"Right now, the benefits of low unemployment are enormous, and the risks of inflation are retreating rapidly," Bivens wrote. "If the Fed lets the current recovery continue apace by not raising interest rates further at this week's meeting, 2023 could turn out to be a great year for the economic fortunes of American families."
"The Fed should stand pat on interest rate increases," he added. "If they instead insist on raising rates, this will pose a dire threat to what could be an excellent 2023 for the economic prospects of America's working families."

News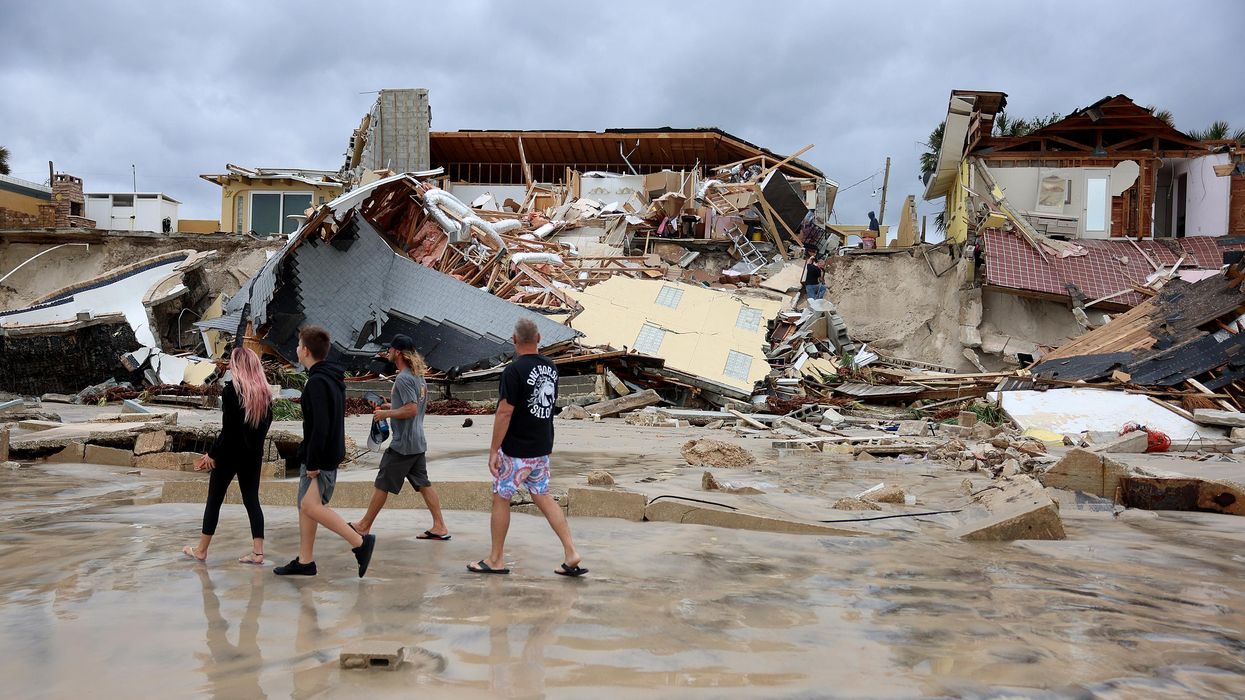 "This new study, using a new method, adds to the evidence that we certainly will face continuing changes in climate that intensify the impacts we are already feeling," said the lead author.
Even with ambitious action to reduce planet-heating emissions, the world could pass the two key temperature thresholds of the Paris climate agreement in the coming decades, according to new research that relied on artificial intelligence.
With the 2015 deal, nations agreed to work toward keeping global temperature rise this century "well below" 2°C and ultimately limiting it to 1.5°C. The study, published Monday in the journal Proceedings of the National Academy of Sciences, used a type of AI known as a neural network to predict how likely it is that the world will breach both limits before 2100.
Already, the world has warmed by an average of about 1.1°C relative to preindustrial levels. Stanford University's Noah Diffenbaugh and Elizabeth Barnes of Colorado State University found that under both low and high emissions scenarios, there is a high probability of hitting 1.5°C sometime in the 2030s. There's also a high chance of hitting 2°C in the next few decades.
"We have very clear evidence of the impact on different ecosystems from the 1°C of global warming that's already happened," Diffenbaugh toldThe Guardian. "This new study, using a new method, adds to the evidence that we certainly will face continuing changes in climate that intensify the impacts we are already feeling."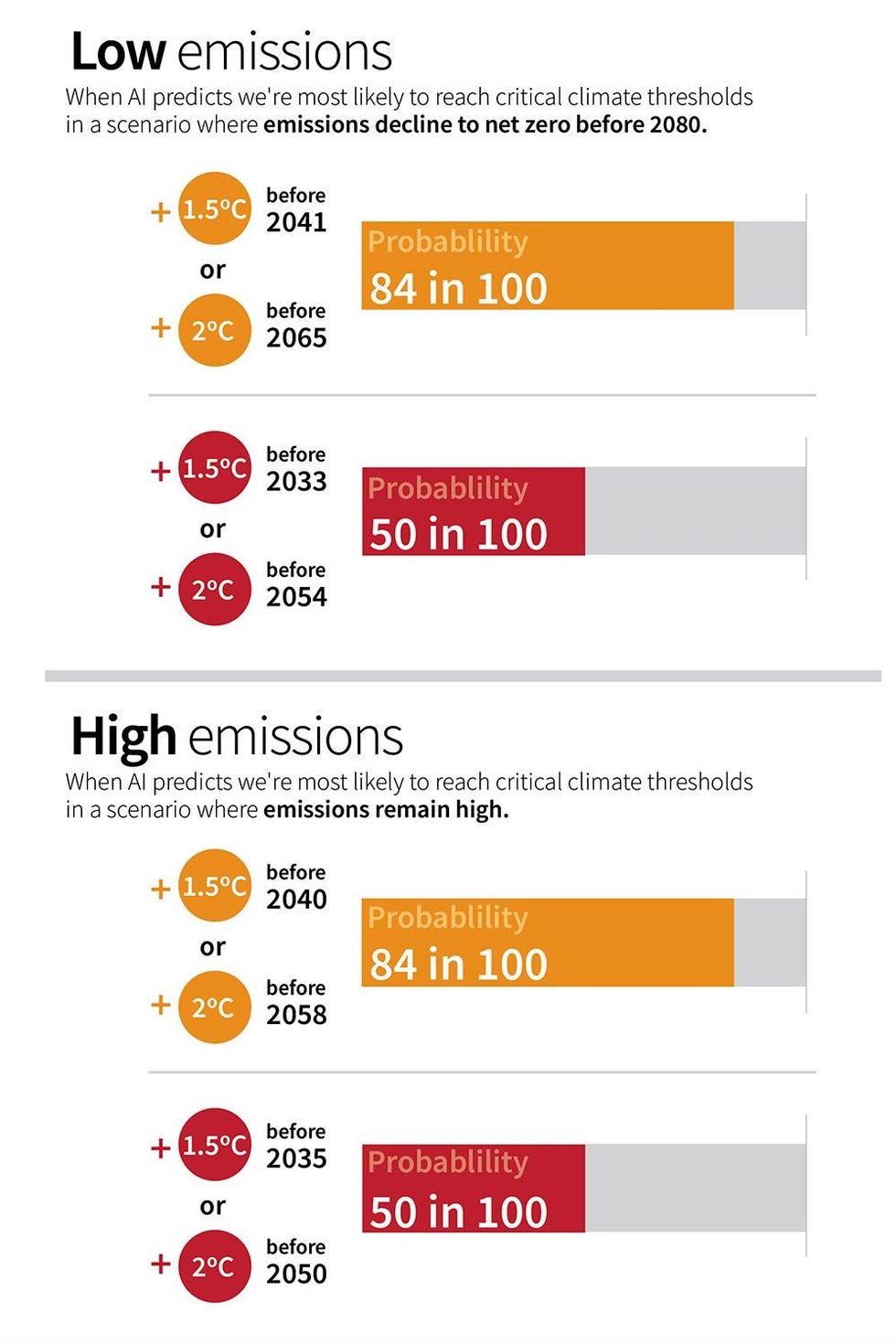 (Image: Dana Granoski/Stanford University)
"We confirm that the world is on the cusp of crossing the 1.5°C threshold," said Diffenbaugh. "Our AI model is quite convinced that there has already been enough warming that 2°C is likely to be exceeded if reaching net-zero emissions takes another half-century."

As CNNreported Monday:
The study's prediction is in line with previous models. In a major report published in 2022, the Intergovernmental Panel on Climate Change (IPCC) estimated that the world could cross the 1.5°C threshold "in the early 2030s."

Where the study departs from many current projections is in its estimates of when the world will cross the 2°C threshold.

While the IPCC projects that in a low emissions scenario, global temperature rises are unlikely to hit 2°C by the end of the century, the study returned more concerning results.
Diffenbaugh pointed out that various countries that support the Paris targets, along with nonstate actors, have set net-zero emissions targets for around mid-century. "Those net-zero pledges are often framed around achieving the Paris agreement 1.5°C goal," he said. "Our results suggest that those ambitious pledges might be needed to avoid 2°C."
For the study, Diffenbaugh and Barnes used outputs from global climate model simulations to train the neural network, then input previous observations of temperatures from across the globe to generate predictions. They tested the accuracy by seeing if the AI could correctly predict the current level of warming, or around 1.1°C—which it did.
"This was really the 'acid test' to see if the AI could predict the timing that we know has occurred," said Diffenbaugh. "We were pretty skeptical that this method would work until we saw that result. The fact that the AI has such high accuracy increases my confidence in its predictions of future warming."
According toThe Associated Press:
Cornell University climate scientist Natalie Mahowald, who wasn't part of the Diffenbaugh study but was part of the IPCC, said the study makes sense, fits with what scientists know, but seems a bit more pessimistic.

There's a lot of power in using AI and in the future that may be shown to produce better projections, but more evidence is needed before concluding that, Mahowald said.
University of Pennsylvania climate scientist Michael Mann, who edited the article, said that "the authors make an important and provocative contribution to the discussion over what is and is not achievable when it comes to limiting future warming below dangerous levels. That doesn't mean I necessarily agree with their conclusions."

Mann stressed the importance of distinguishing between physical and political obstacles to adequately slashing emissions, and that "physically, it is still possible to limit carbon emissions to levels that stay, with a reasonable likelihood, within the carbon budget for limiting warming to 1.5°C."
"There is no climate 'cliff' at 1.5°C. Or 2°C," he added. "Rather, impacts increase with each fraction of a degree of warming. Limiting warming to 1.6°C is a whole lot better than allowing it to breach 2°C, and exceeding 1.5°C by a bit for a short period of time while stabilizing the climate below that level (a small 'overshoot') is a whole lot better than exceeding it by a lot for a long period of time (a big overshoot)."
\u201cWe need to avoid two degrees of warming by the end of the century and preferably keep it to 1.5 degrees. Instead we're set to pass the latter mark in ten years and the former by 2050. We are heading for catastrophe.\n\nhttps://t.co/bXhXFx69J4\u201d

— Greenpeace Manchester (@Greenpeace Manchester) 1675148334
The new AI-based research follows a study published last month which warned that even a temporary overshoot of the Paris targets could "significantly" raise the risk of triggering dangerous tipping points—specifically, the collapse of the Greenland and West Antarctic ice sheets, the Amazon rainforest shifting to savannah, and the shutdown of the system of ocean currents that carries warm water from the tropics to the North Atlantic.
Despite the world already enduring destructive impacts of heating the planet—from extreme weather to melting glaciers and sea ice to oceans becoming hotter and more acidic—the Paris agreement countries refused to agree to rapidly phase out climate-wrecking fossil fuels during the Egyptian-hosted COP27 summit in November.

The next global climate conference, scheduled for later this year, is hosted by the United Arab Emirates—which is currently facing intense criticism for appointing Sultan Ahmed al-Jaber, head of the Abu Dhabi National Oil Company, to lead COP28.
News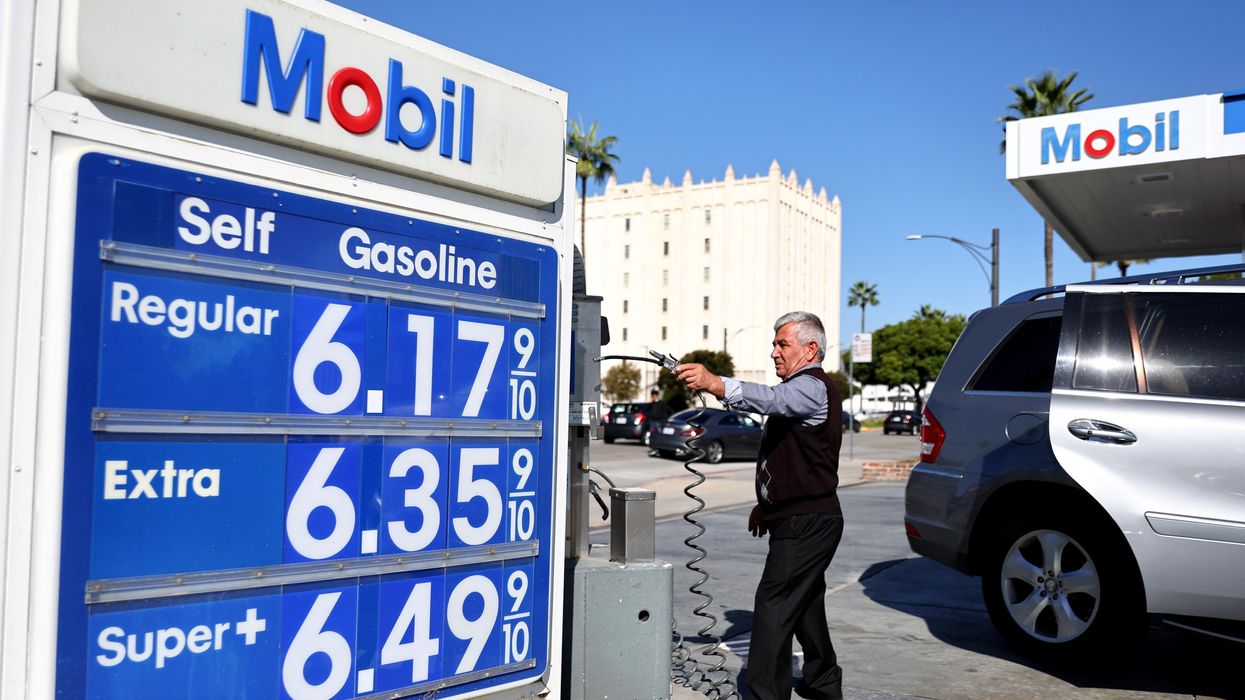 "Enough is enough," said one advocate. "It's time to fight back against the politicians and Big Oil CEOs who put their billions before the health and safety of our families, our communities, and our climate."
As ExxonMobil on Tuesday joined other U.S. oil companies in reporting record 2022 earnings amid rising gas prices, consumer and climate advocates renewed calls for a Big Oil windfall profits tax.
Texas-based ExxonMobil posted a $55.7 billion profit last year, breaking not only its own previous company record—$45 billion in 2008—but setting a historic high for the Western oil industry, according toReuters. The company's profit is a 144% increase from 2021 and, as Fossil Free Media director Jamie Henn noted, "enough money to send every person in the U.S. $178 to help offset the costs of high fossil fuel costs and gas bills."
Marathon Petroleum—the top U.S. refiner—said Tuesday that it raked in $16.4 billion last year while approving a $5 billion stock buyback, and Phillips 66 reported $8.9 billion in adjusted 2022 profit, a 253% increase from 2021.
Tuesday's earnings reports came just days after Chevron announced $35.5 billion 2022 profit, also a company record, and days before Shell, BP, and Total are all expected to follow suit on the strength of profits related to Russia's invasion of Ukraine and the European energy crisis.
Meanwhile, the average U.S. price of a gallon of gasoline crept up to over $3.50 on Tuesday, with average prices by state ranging from $3.40 in Nebraska to $4.93 in Hawaii, according to the American Automobile Association.
Last year, "familiesacross Pennsylvania paid $5 a gallon for gas while Exxon made profits that 'smashed earnings records' and Chevron posted 'record earnings," said U.S. Sen. John Fetterman (D-Pa.), responding to recent Big Oil profit reports. "This price gouging is simply disgusting, and I'm going to get to the bottom of it."
Cassidy DiPaola, spokesperson for Stop the Oil Profiteering, lamented that "while we're getting robbed at the pump, Big Oil's obscene profits are out of control and billionaire fossil fuel CEOs are getting richer and richer."
DiPaola continued:

Big Oil is shattering records precisely because of the pain the public is feeling at the pump. We're paying more for gas and electricity because Big Oil companies are gouging Americans and benefiting from a rigged system that keeps prices high in times of war and crisis. And on top of that, Big Oil CEOs are making massive bonuses and rewarding big Wall Street investors while families are having to decide between filling up their gas tanks or paying for medication and childcare.
"Enough is enough," she added. "It's time to fight back against the politicians and Big Oil CEOs who put their billions before the health and safety of our families, our communities, and our climate. We need to hold them accountable now with solutions like a windfall profits tax, and invest in clean energy solutions that can free us from expensive fossil fuels."
Robert Weissman, president of the consumer advocacy group Public Citizen, said that "Big Oil has imposed a private tax on the American people—to the tune of more than $90 billion from just two companies alone."
"It's past time for the American people to take that money back," he added. "A windfall profits tax would tax Big Oil on its inflated revenues—due only to the rising global price of oil and having nothing to do with Big Oil's costs or investments—and return the money to American consumers."
Last March, Rep. Ro Khanna (D-Calif.) introduced a bill to tax excess oil company profits and use the proceeds to pay American households a quarterly refund. That same month, Sen. Bernie Sanders (I-Vt.) introduced the Ending Corporate Greed Act, which would tax windfall profits of major corporations at a rate of 95%.
While President Joe Biden has threatened to support a windfall profits tax on oil companies if they don't ramp up production, he has not yet done so.
Responding to the increasing calls for taxing excess Big Oil earnings, ExxonMobil chief financial officer Kathryn Mikells toldReuters that windfall profits taxes are "unlawful and bad policy," and would have "the opposite effect of what you are trying to achieve."
In a Reutersopinion piece published Tuesday, Sandrine Dixson-Declève, co-president of the Club of Rome and project lead for Earth4All initiative, wrote that "oil and gas companies are perhaps the most flagrant example of our upside-down world."
"Despite being responsible for the majority of the emissions that cause climate change, they continue to make higher and higher profits," she explained. "At the same time, vulnerable people in the lowest-income countries, who have done the least to cause climate change and are most impacted by the extreme weather events caused by a warming world, are getting poorer."
"There is absolutely no reason not to tax windfall profits in all sectors, in particular when they have been made during periods of scarcity and speculation when the rest of the world is worse off," Dixson-Declève added. "Ending tax incentives and subsidies for fossil fuels is simply a no-brainer in a world where climate change is already costing untold financial and human losses every year."
News
SUPPORT OUR WORK.
We are independent, non-profit, advertising-free and 100%
reader supported.