Twenty-Seven to Go on Trial for Protesting the Obama Administration's Failure to Close Guantanamo, Plan for Indefinite Detention, and Refusal to Prosecute Torture
On Monday, June 14 twenty-seven will face trial
stemming from arrests at the U.S. Capitol on January 21, 2010 -- the
date by which President Obama had promised the closure of the
Guantanamo detention camp.
WASHINGTON
On Monday, June 14 twenty-seven will face trial
stemming from arrests at the U.S. Capitol on January 21, 2010 -- the
date by which President Obama had promised the closure of the
Guantanamo detention camp. The human rights activists will hold a
press conference outside the courthouse defending their protest,
condemning the Obama administration's continuation of Bush policies,
and explaining their use in court of the "necessity defense." The
press conference will be held Monday, June 14th at 8:30 am, across
from the Federal District Courthouse (333 Constitution Avenue, NW).
On January 21, twenty-seven people dressed as Guantanamo prisoners
were arrested on the steps of the Capitol holding banners reading
"Broken Promises, Broken Laws, Broken Lives." Inside the Capitol
Rotunda, at the location where deceased presidents lie in state,
fourteen activists were arrested performing a memorial service for
three men who died at Guantanamo in 2006. Initially reported as
suicides, the deaths may have been -- as recent evidence suggests -- the
result of the men being tortured to death (see Scott Horton, "Murders
at Guantanamo, March 2010, Harpers).
"The continued operation of the prison camp at Guantanamo is
unacceptable," Matthew W. Daloisio of Witness Against Torture. "If
Guantanamo was a foreign policy liability and stain on the rule of law
on day one of the Obama presidency, it surely is eighteen months
later."
"The deaths at Guantanamo show how barbaric US policies have been,"
says Helen Schietinger, a defendant in the trial. "We are still
waiting for accountability for those who designed and carried out
torture policies under President Bush. Obama can't restore the rule
of law if he doesn't enforce the law."
The human rights activists plan to mount a "necessity defense" before
Judge Russell Canan. "We will be arguing that we broke the law only
after exhausting all legal means of opposing a much larger crime--the
indefinite detention, mistreatment, and torture of men at Guantanamo
and other US prisons," says Jerica Arents of Chicago, Illinois,
another the defendants.
The January protests were the culmination of a twelve-day fast for
justice and an end to torture organized by Witness Against Torture in
Washington, DC. More than 100 people participated in the fast and
daily actions throughout the nation's Capital.
Witness Against Torture is a grassroots movement that came into being in December 2005 when 24 activists walked to Guantanamo to visit the prisoners and condemn torture policies. Since then, it has engaged in public education, community outreach, and non-violent direct action. For the first 100 days of the Obama administration, the group held a daily vigil at the White House, encouraging the new President to uphold his commitments to shut down Guantanamo.
LATEST NEWS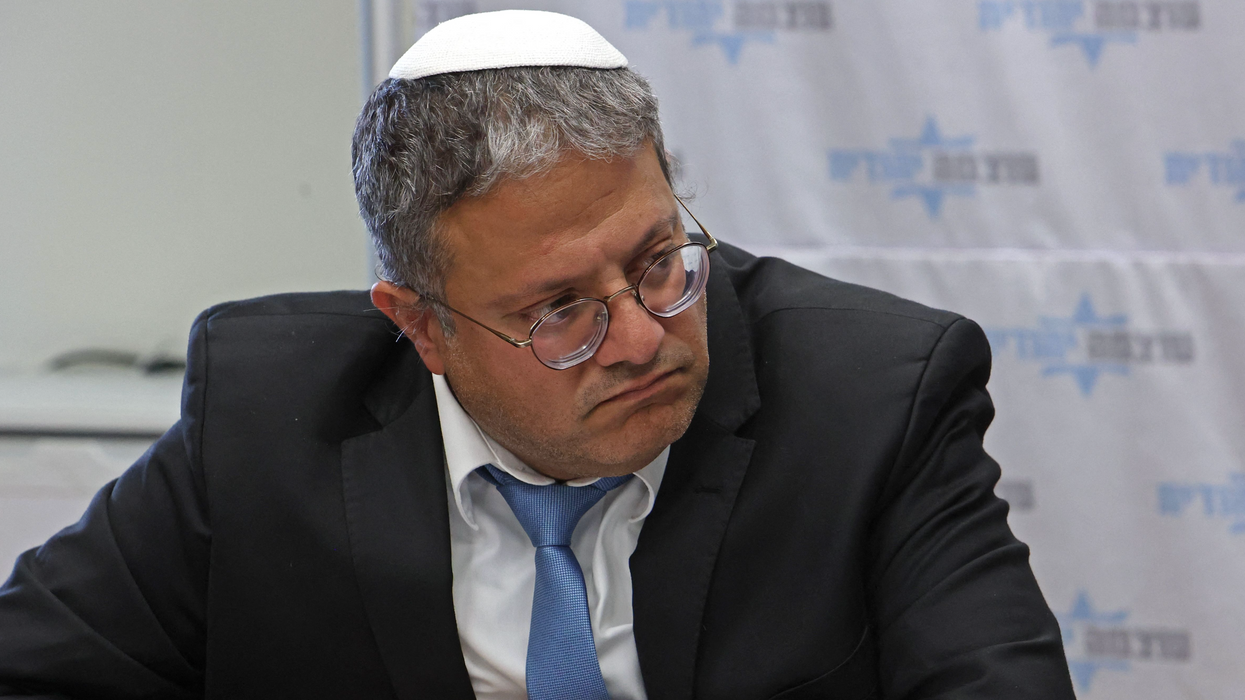 The former head of Israel's police accused the national security minister of "dismantling Israeli democracy" and "turning Israel into a dictatorship."
Democracy defenders on Monday sharply criticized Israeli Prime Minister Benjamin Netanyahu's agreement to place the country's National Guard under the control of National Security Minister Itamar Ben-Gvir, a far-right extremist who has advocated the ethnic cleansing of Palestinians.
Netanyahu's move is in exchange for a promise from Ben-Gvir's Otzma Yehudit (Jewish Power) party to remain in the prime minister's governing coalition despite an earlier threat to exit if Netanyahu delayed a highly controversial judicial overhaul. Facing massive street protests and a general strike by the nation's largest trade union, Netanyahu agreed on Monday to postpone the legislation until April or early May.

Hundreds of thousands of Israelis took to the streets Sunday to protest Netanyahu's firing of Defense Minister Yoav Gallant, who a day earlier advocated for a monthlong pause to the judicial reform.
"Instead of democracy, Israel doubles down on fascism against Palestinians."
Netanyahu explained in a televised address Monday that he is "not willing to tear the country apart," while asserting that "there must not be civil war."
The Association for Civil Rights in Israel (ACRI) said in response to Netanyahu's deal with his security minister: "We already saw what happened when Ben-Gvir wanted to suppress the protests, now one can only imagine what will happen when he has his own militias."
ACRI continued:

It is important to understand—the "National Guard" that Netanyahu promised is a private armed militia that will answer directly to Ben-Gvir. This is a police unit intended first and foremost to act in mixed cities, first and foremost against the Arab population. Such power in Ben-Gvir's hands = certain violation of Arabs' rights. Advancing such a proposal will also enable him to use these forces against the protests and demonstrators.

This is a new and dangerous addition to the coup d'état that we are witnessing. As if it is not enough to act against the judicial system, now we see operative steps to take authorities from the police and turn them into Ben-Gvir's Revolutionary Guards.

"The National Guard must be under the police rather than under the control of Lehava and the rest of the Kahanists," asserted Gilad Kariv, a member of Israel's parliament representing the center-left Israeli Labor Party, as he referenced the far-right Jewish supremacist political group and followers of Meir Kahane, the Orthodox rabbi convicted of terrorism before being assassinated in 1990.
For progressive critics, the idea of Ben-Gvir having a military unit under his direct control presents a frightening prospect.
Ben-Gvir was convicted in 2007 of incitement to racism and supporting the Kahanist terror group Kach after he advocated the ethnic cleansing of Palestinians. He is also an open admirer of Baruch Goldstein, a Jewish supremacist who murdered 29 Palestinian worshippers at a mosque in the 1994 Cave of the Patriarchs massacre.

Moshe Karadi, former general commissioner of the Israel Police, told the Times of Israel that Ben-Gvir "has formed a private militia for his political needs."
"He's dismantling Israeli democracy" and "turning Israel into a dictatorship," Karadi added.

Currently a unit within the Israel Border Police, the National Guard was established under the previous Israeli government amid rising Palestinian resistance and in the wake of the 2021 military assault on Gaza.
News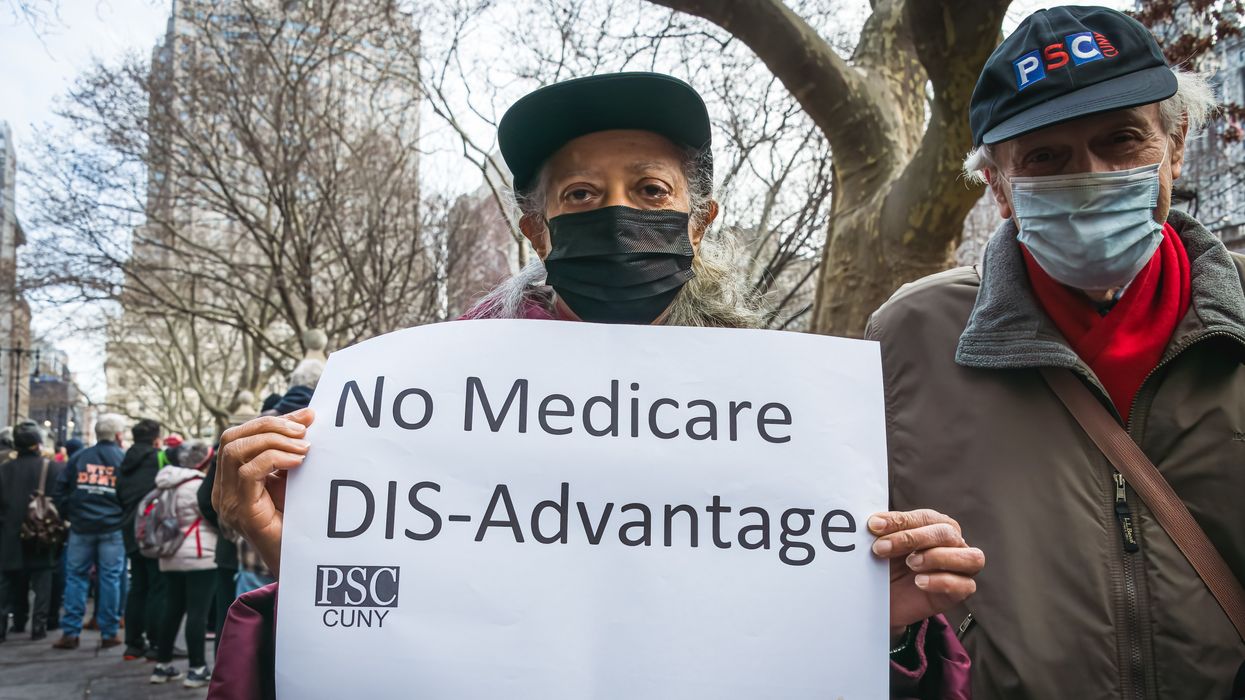 "Robots should not be making life-or-death decisions," said healthcare campaigner Ady Barkan.
Sen. Elizabeth Warren joined healthcare campaigner Ady Barkan and others on Monday in sounding alarm over a recent investigation showing that Medicare Advantage insurers are using unregulated artificial intelligence systems to determine when to end payments for patients' treatments, a practice that has prematurely terminated coverage for vulnerable seniors.
STATreported earlier this month that while "health insurance companies have rejected medical claims for as long as they've been around," AI is "driving their denials to new heights in Medicare Advantage," a privately run program funded by the federal government.
"Behind the scenes, insurers are using unregulated predictive algorithms, under the guise of scientific rigor, to pinpoint the precise moment when they can plausibly cut off payment for an older patient's treatment," the outlet found. "The denials that follow are setting off heated disputes between doctors and insurers, often delaying treatment of seriously ill patients who are neither aware of the algorithms, nor able to question their calculations."
"Older people who spent their lives paying into Medicare, and are now facing amputation, fast-spreading cancers, and other devastating diagnoses, are left to either pay for their care themselves or get by without it," STAT continued. "If they disagree, they can file an appeal, and spend months trying to recover their costs, even if they don't recover from their illnesses."
Barkan, co-executive director of Be a Hero and an ALS patient who is acutely aware of the injustices at the heart of the United States' for-profit healthcare system, tweeted Monday that STAT's reporting is "outrageous and terrifying" and circulated a petition imploring the Biden administration to crack down on the Medicare Advantage industry's use of AI.
"This barbaric practice must end," the petition states. "We're calling on President Biden and the [Centers for Medicare and Medicaid Services] to stop this practice immediately."
Warren (D-Mass.), who blasted the huge profits of top Medicare Advantage insurers last week, echoed Barkan in a tweet of her own.
"Medicare Advantage insurers make patients look as sick as possible to overcharge taxpayers billions," Warren wrote, referring to a common industry practice known as upcoding.
"At the same time, they deny seniors and people with disabilities care—with the help of AI algorithms," the senator continued. "We must crack down on these abuses. No more #DeathByAI."
An analysis published last year in the Journal of Medical Internet Research found that "despite the plethora of claims for the benefits of AI in enhancing clinical outcomes, there is a paucity of robust evidence."
But that lack of evidence hasn't stopped hugely profitable private healthcare companies from increasingly using AI tools to "help make life-altering decisions with little independent oversight," STAT determined after reviewing secret corporate documents and hundreds of pages of federal records and court filings.
"Over the last decade, a new industry has formed around these plans to predict how many hours of therapy patients will need, which types of doctors they might see, and exactly when they will be able to leave a hospital or nursing home," STAT reported. "The predictions have become so integral to Medicare Advantage that insurers themselves have started acquiring the makers of the most widely used tools."
"Elevance, Cigna, and CVS Health, which owns insurance giant Aetna, have all purchased these capabilities in recent years," the outlet continued. "One of the biggest and most controversial companies behind these models, NaviHealth, is now owned by UnitedHealth Group."
"President Biden has the power to stop this. We're meeting with White House staff this week to discuss this outrage."
In 2020, a UnitedHealthcare algorithm determined that 89-year-old Dolores Millam—who broke her leg in a fall that year—would only need to stay in a nursing home for 15 days following surgery, STAT reported.
After the 15 days were up, Millam "received notice that payment for her care had been terminated." Millam's daughter, Holly Hennessy, told STAT that "she couldn't fathom UnitedHealthcare's conclusion that her mother unable to move or even go to the bathroom on her own—no longer met Medicare coverage requirements."
"Hennessy said she had no choice but to keep her mother in the nursing home, Evansville Manor, and hope the payment denial would get overturned," STAT reported. "By then, the bills were quickly piling up."
UnitedHealthcare rejected Millam and Hennessy's appeal, forcing them to pursue relief in federal court—an arduous process.
A federal judge finally ruled months later that UnitedHealthcare improperly denied Millam that she was entitled to full coverage.
The total bill for her nursing home stay was $40,000, according to STAT.
Barkan warned Monday that "insurance behemoths using AI to squeeze every cent out of us." Just seven healthcare companies control more than 70% of the Medicare Advantage market.
"President Biden has the power to stop this," Barkan wrote of Medicare Advantage plans' use of AI. "We're meeting with White House staff this week to discuss this outrage."
News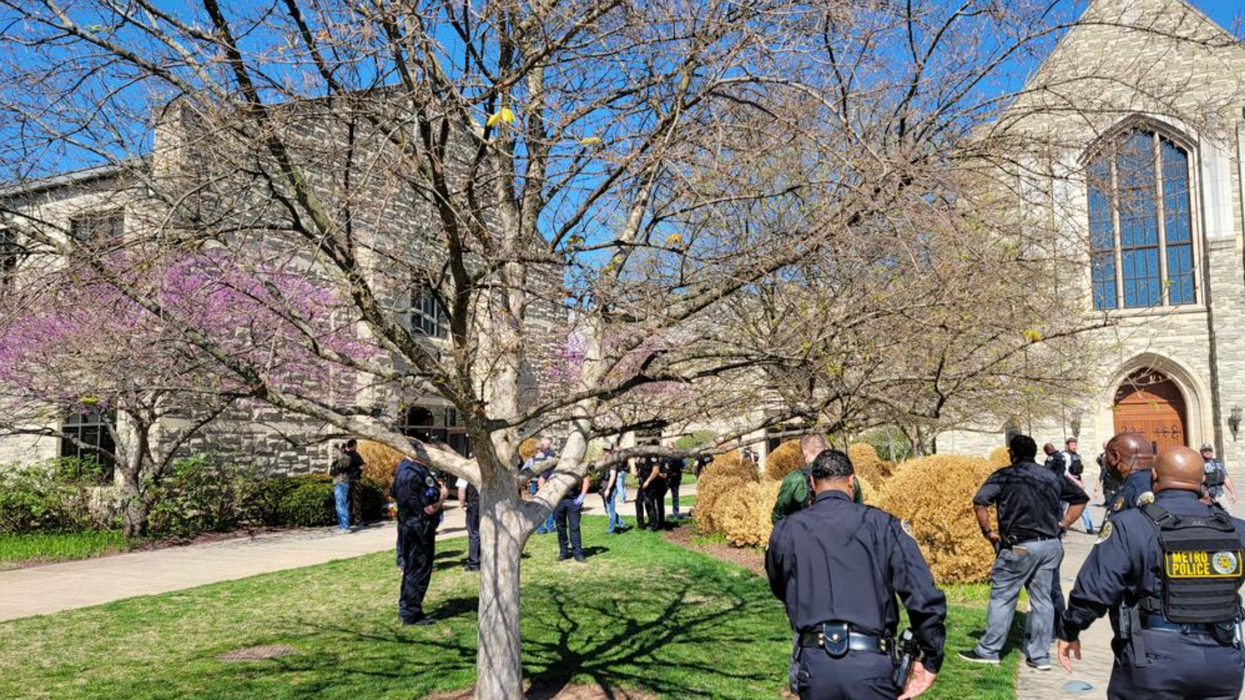 The shooting took place less than a month after Republican Gov. Bill Lee signed legislation banning gender-affirming healthcare for transgender youths and public drag shows, both of which the GOP claimed were aimed at protecting children.
This is a developing story... Please check back for updates...

At least three children and three adults were killed Monday by a shooter at the Covenant School, a private Christian school in Nashville which serves students from preschool through sixth grade.
The suspect was "engaged by police" who arrived at the scene Monday morning, and was reported dead, according toThe Tennessean.
In a news briefing, the Metropolitan Nashville Police Department said the suspected shooter was female, and had not been identified as of early Monday afternoon. Spokesperson Don Aaron said she appeared to be in her teens and was armed with at least two assault rifles and a handgun.
Geoff Bennett of PBS Newshour reported the suspect entered the school through a side entrance.

Police responded to a call at 10:13 am regarding an "active shooter."
The Nashville Fire Department reported on Twitter that officials had set up a family reunification center at a nearby church at 2100 Woodmont Boulevard.
As Fox News covered the police department's press conference, a woman stepped up to a microphone on camera and asked the assembled news team, "Aren't you guys tired of being here and having to cover all of these mass shootings?"
"How is this still happening?" said the woman, who said she was from Highland Park, Illinois and survived the mass shooting there last summer. "How are our children still dying and why are we failing them?"
The Fellowship of Reconciliation (FOR), the nation's oldest interfaith peace organization, said the shooting is only the latest which must force Americans to "face the irrefutable fact that uncontrolled access to firearms endangers us all."
"FOR calls on lawmakers and communities to take immediate action to finally prioritize life over the profits of firearm companies," said the organization. "As we bear witness to psalms being inscribed on assault weapons, we call out the perversion of our faith. Mary, the resolute mother of humanity, stood at the foot of the cross witnessing brutality, inhumanity, and death being inflicted on her child. Today we are all parents looking on as the brutality and death from another mass shooting, a crucifixion, is inflicted on our children."
"Like the Israelites stood praying at the shores of the Red Sea, as the Passover story tells," the group continued, "we must act to manifest our prayers and create a new covenant committed to honoring and saving lives rather than filling the coffers of firearms manufacturers."
Shannon Watts, founder of gun control group Moms Demand Action, took aim at Republican lawmakers in the state including Rep. Andy Ogles, who posed with his family holding assault rifles in front of their Christmas tree last year. Ogles represents the district where the Covenant School is located.
Watts also condemned Republican Gov. Bill Lee, who said he was "praying for the school, congregation, and Nashville community."
Lee signed legislation in 2021 to allow most adults in Tennessee carry a handgun without a permit.
Earlier this month, Lee also made Tennessee the first U.S. state to criminalize public drag shows, on the same day that he signed legislation banning gender-affirming healthcare for transgender youth. Both laws, Republicans said, were aimed at protecting children.
"Just a reminder that the people talking about library books, history classes, and drag queens don't really give a shit about the well-being of children in this country," said Robert Maguire, research director for Citizens for Responsibility and Ethics in Washington.

News
SUPPORT OUR WORK.
We are independent, non-profit, advertising-free and 100%
reader supported.