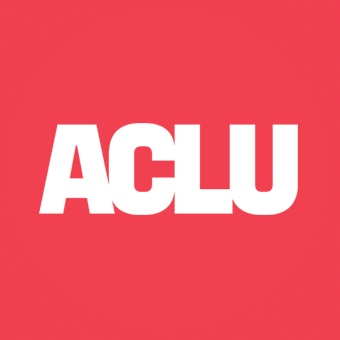 Civil Liberties, Civil Rights and Religious Advocates Lobby Congress to Fix Crack Law on April 28
Bill Eliminates Unjust Crack Sentencing Disparity
WASHINGTON
Advocates from the American Civil Liberties Union and other civil rights and religious organizations walked the halls of Congress today to push a bill that would eliminate the unjust and discriminatory 100-to-1 disparity between crack and powder cocaine sentences under federal law. The goal of the April 28 "Crack the Disparity Lobby Day" was to urge lawmakers to co-sponsor and support H.R. 265, the Drug Sentencing Reform and Cocaine Kingpin Trafficking Act of 2009 introduced by Representative Sheila Jackson-Lee (D-TX), which would equalize crack and cocaine sentencing statutes.
Under current law, possession of only five grams of crack cocaine triggers the same mandatory minimum sentence as possession of 500 grams of powder cocaine. This is often referred to as the federal 100-to-1 disparity. There is a strong racial component to the disparity: crack arrestees are far more likely to be black, even though the majority of users are white.
"Over the past 15 years, all of the myths justifying heightened penalties for crack have been debunked," said Caroline Fredrickson, Director of the ACLU Washington Legislative. "The biggest difference between crack and powder cocaine is the skin color of those arrested. In comparison to powder cocaine, crack was previously believed to be instantly addicting, producing a generation of dependent-for-life 'crack babies' and leading to violent behavior, but we now know that powder cocaine and crack cocaine have the same effect on users. The law must catch up to the research. Congress must eliminate the statutory 100-to-1 disparity between crack and powder cocaine."
Both the executive and judicial branches of the federal government support ending the crack cocaine disparity. The White House website lists the complete elimination of the disparity as a civil rights priority. Moreover, the U.S. Sentencing Commission has recommended repeatedly that Congress should address the crack disparity.
"The executive and judicial support for ending the crack cocaine disparity reflects an acknowledgment of its discriminatory effect as well as the fact that imprisoning crack cocaine offenders for excessive and discriminatory prison terms stretches an already overburdened prison system and depletes shrinking government budgets," said Jennifer Bellamy, ACLU Legislative Counsel. "But despite support from two of three branches of governments, a change in the mandatory minimum crack statutes can only occur legislatively. Today we sent a loud message to Congress that the time has come to end the crack cocaine disparity."
The American Civil Liberties Union was founded in 1920 and is our nation's guardian of liberty. The ACLU works in the courts, legislatures and communities to defend and preserve the individual rights and liberties guaranteed to all people in this country by the Constitution and laws of the United States.
(212) 549-2666
LATEST NEWS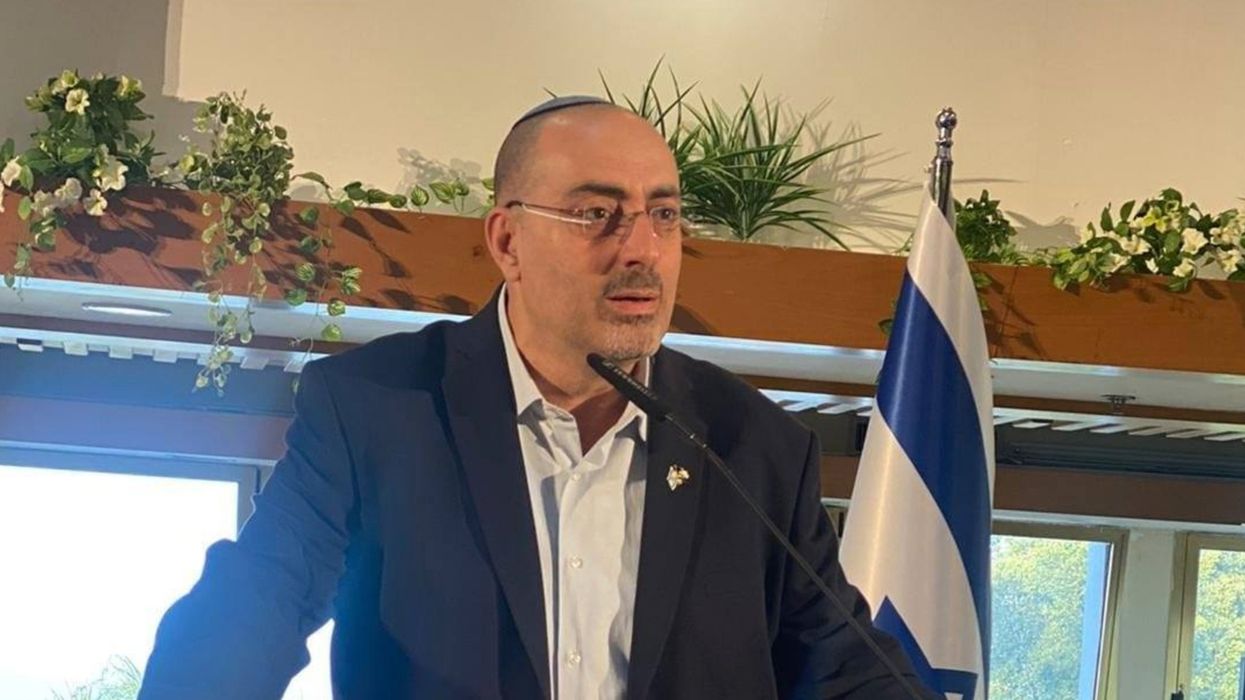 Deputy Knesset Speaker Nissim Vaturi is one of many Israeli leaders who have made genocidal statements against Palestinians.
Nissim Vaturi, the far-right deputy speaker of the Israeli parliament, raised eyebrows and ire Friday after asserting on social media that Israel's war on Gaza—which has killed and maimed over 40,000 people and displaced around 70% of the population—is "too humane."
"All of this preoccupation with whether or not there is internet in Gaza shows that we have learned nothing," Vaturi, a member of Israeli Prime Minister Benjamin Netanyahu's Likud party, wrote Friday after the country's war Cabinet approved extremely limited fuel deliveries into the besieged strip. "We are too humane. Burn Gaza now, no less!"
"Don't allow fuel in, don't allow water in until the hostages are returned back!" Vaturi added, a reference to the approximately 240 Israelis and others kidnapped by Hamas-led militants during the October 7 infiltration attack that killed around 1,200 people in southern Israel.
When Israeli journalist Ben Caspit responded to the post with a comment that he feared Vaturi's words could fuel "anti-Israel propaganda," the lawmaker shot back: "Your fear will kill us. Stop being humane."
The social media platform X—whose multibillionaire owner Elon Musk is in hot water for promoting an anti-semitic post—deleted Vaturi's tweet, and others including one in which he wrote that Israel should leave just "one old man" alive in Gaza so he could "tell everyone" what happened there.
Vaturi recently pushed for the suspension of colleague Aida Touma-Suleiman, a member of the leftist Hadash party, for comments critical of the Israeli military's conduct in Gaza and for calling for the protection of civilians on both sides, including by saying that "a child is a child," whether Israeli or Palestinian.
Over 5,000 Palestinian children are among the more than 12,300 people killed during Israel's 43-day bombardment and invasion of Gaza, which has also maimed at least 30,000 others, according to Gazan health officials. Half the homes in the embattled strip have been damaged or destroyed, with around 1.7 million Palestinians forcibly displaced. Thousands of people are missing and feared buried beneath rubble. In the illegally occupied West Bank and East Jerusalem, more than 200 Palestinians have been killed by Israeli soldiers and settlers since October 7, while over 2,800 others have been arrested.
Vaturi is far from alone in making what legal experts call statements of genocidal intent.
Earlier this month, Israeli President Isaac Herzog asserted that there are no innocent civilians in Gaza, while Defense Minister Yoav Gallant vowed to "eliminate everything" there.
Galit Distel Atbaryan, a member of the Knesset from Netanyahu's Likud Party, said that "Gaza should be wiped off the map."
Ariel Kallner, another Likud parliamentarian, urged a "Nakba that will overshadow the Nakba of '48," a reference to the forced expulsion and ethnic cleansing of over 750,000 Arabs from Palestine during the founding of the modern state of Israel in 1947-49.
Yet another Likud lawmaker, Tally Gotliv, demanded nothing less than a "doomsday kiss"—that is, use of Israel's undeclared nuclear weapons. "Not flattening a neighborhood," she clarified, but "crushing and flattening Gaza. Without mercy!"
Agriculture Minister Avi Dichter, who said "we are now rolling out the Great Nakba," was admonished by Netanyahu for saying the quiet part out loud.
Netanyahu said it out loud last month during a televised address when he called Israel's imminent ground invasion of Gaza a "holy mission" and invoked Amalek, the ancient biblical enemy of the Israelites whom God commanded his "chosen people" to exterminate, in what critics called "an explicit call to genocide."
Noting that statements of intent to commit genocide are a key element of the crime, Israeli Holocaust scholar Raz Segal toldDemocracy Now! in an interview last month that "if this is not special intent to commit genocide, I really don't know what is."
"We're seeing the combination of genocidal acts with special intent," he added. "This is indeed a textbook case of genocide."
News
"Today was not the end of this effort, but another step along the way," said CREW president Noah Bookbinder, who vowed to appeal the technicality-based ruling.
A Colorado judge on Friday ruled that former U.S. President Donald Trump "engaged in insurrection" on January 6, 2021 but allowed him to remain on the state's 2024 presidential ballot due to a disupted technicality that critics hope will be reversed on appeal.
Judge Sarah Wallace's 102-page ruling states that Trump's January 6 speech near the White House "incited imminent lawless
violence."
"Trump did so explicitly by telling the crowd repeatedly to 'fight' and to 'fight like hell,' to 'walk down to the Capitol,' and that they needed to take back our country' through 'strength,'" she wrote. "He did so implicitly by encouraging the crowd that they could play by 'very different rules' because of the supposed fraudulent election."
Wallace continued:

In the context of the speech as a whole, as well as the broader context of Trump's efforts to inflame his supporters through outright lies of voter fraud in the weeks leading up to January 6, 2021 and his longstanding pattern of encouraging political violence among his supporters, the court finds that the call to 'fight' and 'fight like hell' was intended as, and was understood by a portion of the crowd as, a call to arms.

The court further finds, based on the testimony and documentary evidence presented, that Trump's conduct and words were the factual cause of, and a substantial contributing factor to, the January 6, 2021 attack on the United States Capitol.
The advocacy group Citizens for Responsibility and Ethics in Washington (CREW) and two law firms representing a group of Colorado voters had argued in their suit that "Trump is constitutionally ineligible to assume the office of the president" because he "knowingly and voluntarily aided and incited the insurrection" before and on January 6.
Enacted after the Civil War, Section 3 of the 14th Amendment—known as the insurrection clause—bars from public office any "officer of the United States" who takes an oath to uphold the Constitution and subsequently participates in an insurrection or rebellion against the U.S. government.
Wallace found that Trump, who was still president at the time, was not "an officer of the United States," and therefore could not be proscribed from holding office under the insurrection clause. This, despite citing examples in her ruling of times when the president has been considered an "officer."
Legal experts said that the technicality could be overturned on appeal. Former U.S. Defense Department special counsel Ryan Goodman wrote on social media that Trump "shouldn't be comfortable" with Wallace's decision.
CREW president Noah Bookbinder said in a statement that "when we filed this case, we knew it likely would not end at the district court level."
"We will be filing an appeal to the Colorado Supreme Court shortly," he added. "Today was not the end of this effort, but another step along the way."

Wallace's decision follows a Tuesday ruling in a Michigan 14th Amendment case in which the judge declined to address Trump's conduct while arguing that only Congress can decide whether a presidential candidate fails to meet constitutional qualifications for office, and last week's dismissal of a similar case in Minnesota.
In closing arguments in the Colorado case, Scott Gessler, an attorney for Trump—who is far and away the frontrunner in the GOP presidential primary race—argued there is "an emerging consensus here within the judiciary across the United States."
However as Ron Fein, legal director at the advocacy group Free Speech for People, noted after the Minnesota ruling, the state Supreme Court "explicitly recognized that the question of Donald Trump's disqualification for engaging in insurrection against the U.S. Constitution may be resolved at a later stage."

News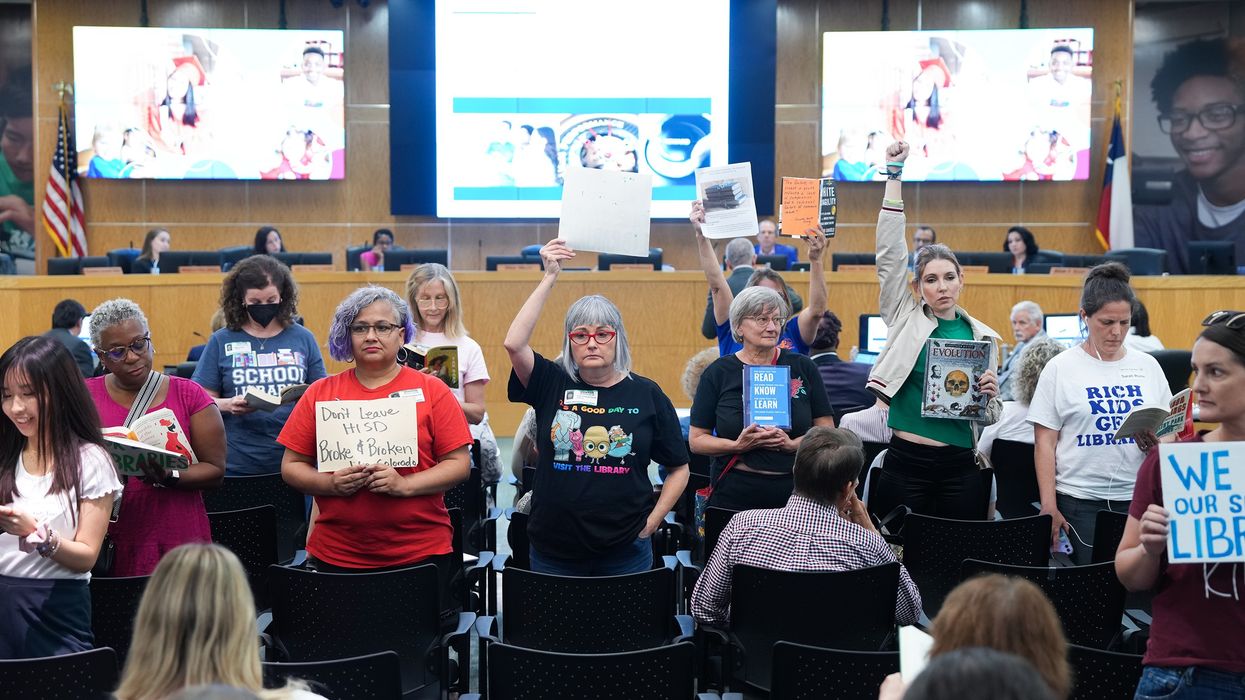 "The same bad actors who are calling for racist, homophobic, and transphobic book bans are also calling for climate denial in science textbooks," said one critic.
Seven of 12 proposed science textbooks for Texas 8th graders were rejected Friday by the Republican-controlled state Board of Education because they propose solutions to the climate emergency or were published by a company with an environmental, social, and governance policy.
The Texas Tribunereported that the 15-member board, which for the first time was required to include climate education for 8th graders, approved five of 12 proposed science textbooks, but called on their publishers to remove content deemed false or presenting a negative portrayal of oil and gas in the nation's biggest fossil fuel producer.
"America's future generations don't need a leftist agenda brainwashing them in the classroom to hate oil and natural gas," said Republican state energy regulator Wayne Christian, who had urged the board to choose books that promote planet-heating fossil fuels.
Some board members also objected to textbooks that did not include alternatives to the theory of evolution. One textbook was approved only after the removal of images highlighting that human beings—taxonomically classified as great apes—share ancestry with monkeys.
"Teaching creationism or any of its offshoots, such as intelligent design, in Texas' public schools is unlawful, because creationism is not based in fact," Chris Line, an attorney with the Freedom from Religion Foundation, said Friday. "Courts have routinely found that such teachings are religious, despite many new and imaginative labels given to the alternatives."
"Federal courts consistently reject creationism and its ilk, as well as attempts to suppress the teaching of evolution, in the public schools," Line added.
State standards approved by the board's conservative majority in 2021 do not include creationism as an alternative to evolution. The standards also acknowledge that human activities contribute to climate change.
Despite an overwhelming scientific consensus that human activity—primarily, the burning of fossil fuels—drives global heating, Republican board Secretary Patricia Hardy argued before the vote that such a stance amounts to "taking a position that all of that is settled science, and that our extreme weather is caused by climate change."
One textbook was rejected because its publisher has an environmental, social, and governance (ESG) policy. ESG frameworks account for workplace diversity, the treatment of employees, and preparedness for the climate crisis.

Democratic board member Marisa Perez-Diaz said during debate on the textbooks that "my fear is that we will render ourselves irrelevant moving forward when it comes to what publishers want to work with us and will help us get proper materials in front of our young people, and for me that's heartbreaking."
The National Science Teaching Association—a group of 35,000 U.S. science educators—on Thursday implored the board to reject "misguided objections to evolution and climate change [that] impede the adoption of science textbooks in Texas."
As in other GOP-run states, Texas officials have pushed book bans and other restrictions in schools and libraries, even as they portray themselves as champions of freedom. According to freedom of expression defenders PEN America, only Florida banned more books in schools than Texas during the 2022-23 academic year.
News