For Immediate Release
Contact:
Ed Shelleby
(202) 662-3602
CDF Applauds Congress for Passing Bill to Help Hundreds of Thousands of Children and Youth in Foster Care
Bipartisan bill helps find permanent families and keep siblings together
WASHINGTON
Today the Children's Defense Fund (CDF) commended Congress for
giving final approval last evening to a bill that will provide help to
hundreds of thousands of abused and neglected children and youth in
foster care. The Fostering Connections to Success and Increasing Adoptions Act
(H.R. 6893) will help find permanent families for many of these
children through adoption or relative guardianship and ensure that more
siblings can stay together while in foster care, with relatives or in
adoptive families.
"There is nothing more important to children than family," said CDF President Marian Wright Edelman. "CDF
applauds Congress for reaching across party lines and stepping forward
to improve the lives of our nation's children and offering these most
vulnerable children meaningful family connections. Compared to those
who have not been in foster care, these youth are more likely to become
homeless, unemployed or to be incarcerated, and more likely to have
physical, developmental and mental health challenges. This bill offers
them new hope. These improvements are a vivid example of how by working
together we can improve all of our lives by putting children first."
Under the current system, youth in foster care are often forced out
of care at age 18 and have few resources to help them transition to
adulthood. This bill will help older youth remain in foster care longer
to increase their opportunities for continued education, employment or
other activities helpful to their futures. The legislation-considered
the most significant reforms for children in foster care in more than a
decade-includes provisions to help youth in foster care by:
Promoting permanent families for children with relatives
by alerting relatives of children about to enter foster care so they
can intervene beforehand, helping children already in care leave to
live permanently with relatives when they cannot return home or be
adopted, and supporting Kinship Navigator programs to link children
living with relatives with the supports they need.
Keeping siblings together by encouraging their placement together in foster care, relatives' homes, or adoptive families or ensuring they stay connected.
Increasing adoptions of older youth and children with disabilities or other special needs.
Helping older youth in foster care increase their opportunities for success.
Promoting educational stability and improved health outcomes
by helping children in foster care stay in school and minimizing moves
from school to school, and better coordinating their health care.
Increasing services and protections for American Indian children by offering Indian tribes direct access to federal support for foster care and adoption assistance.
Expanding federal support for training of private agency and court staff as well as attorneys and others representing children who have been abused and neglected.
Key to gaining support for the bill's passage were testimonials from
youth who had spent time in foster care, grandparents and other
relatives raising children, and adoptive parents. More than 500,000
children in America are in foster care at any given time; about
one-fourth of them are being cared for by relatives. Each year, more
than 127,000 children in foster care are waiting to be adopted. More
than 26,000 older youth leave foster care-most at 18-without being
returned home or adopted.
For more specifics on the legislation, visit www.childrensdefense.org/priorities_childwelfare#foster.
For more information about the Children's Defense Fund, visit www.childrensdefense.org.
The Children's Defense Fund (CDF) is a non-profit child advocacy organization that has worked relentlessly for 35 years to ensure a level playing field for all children. We champion policies and programs that lift children out of poverty; protect them from abuse and neglect; and ensure their access to health care, quality education, and a moral and spiritual foundation.
LATEST NEWS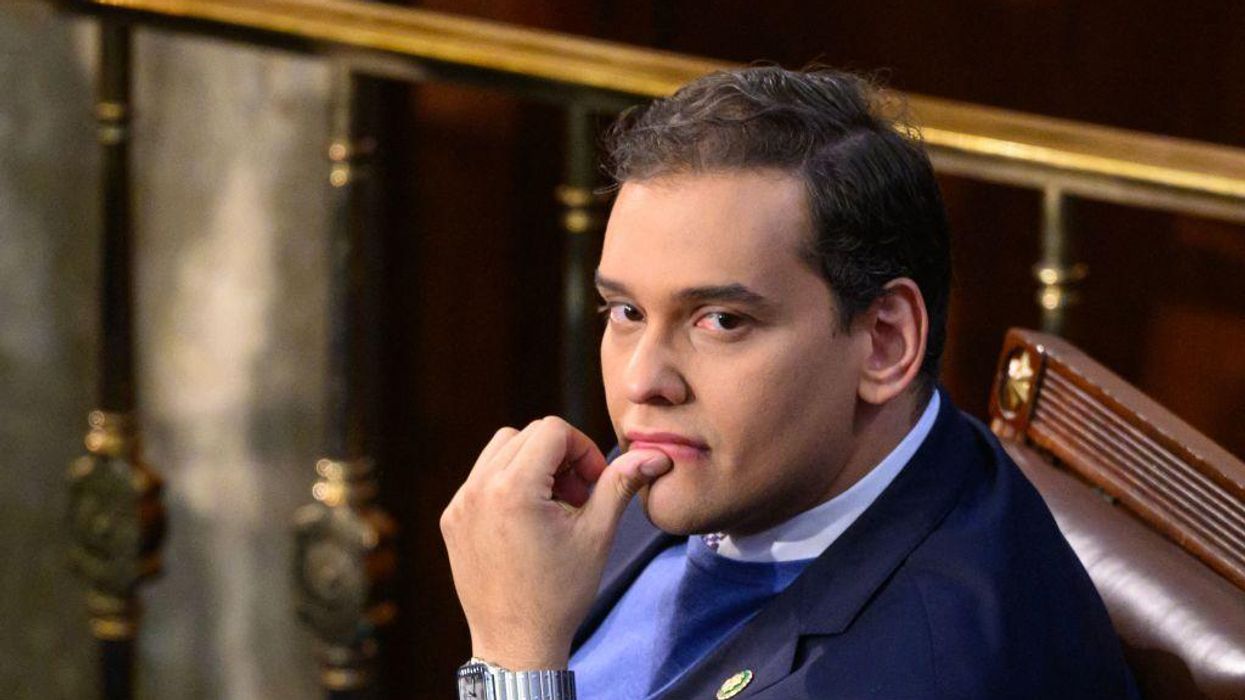 "Santos' constituents deserve real representation at home and in Washington, instead of a liar and a fraud with zero credibility," said Stand Up America's executive director.
As the U.S. House Committee on Ethics announced an investigation into embattled Congressman George Santos, progressives on Thursday renewed calls for the New York Republican to be expelled from office over his elaborate lies and controversies.
"Why did it take the MAGA House nearly two months to do anything about it?" asked Accountable.US spokesperson Derek Martin.
Santos, who was sworn in to represent New York's 3rd District in January, has faced criticism for dishonesty about his education, employment history, and religious background, and concerns have mounted about his net worth, claims of fraud in Brazil and the United States, potential campaign finance violations, and alleged sexual harassment of a former staffer.
"George Santos' extensive lies were exposed even before he was sworn in," Martin noted. "Everyone knows George Santos is a total fraud—even his own constituents have called for him to resign."
House Speaker Kevin McCarthy (R-Calif.) "should've called for Santos to resign on Day 1," he argued. "It's too little, too late from the MAGA majority."
House Ethics Committee Chair Michael Guest (R-Miss.) and Ranking Member Susan Wild (D-Pa.) said in a statement that in accordance with chamber rules, the panel unanimously voted on Tuesday to establish an investigative subcommittee led by Rep. David Joyce (R-Ohio.) He is joined by Wild as well as Congressmen John Rutherford (R-Fla.) and Glenn Ivey (D-Md.).
Guest and Wild explained that the subcommittee has jurisdiction to determine whether Santos "engaged in unlawful activity with respect to his 2022 congressional campaign; failed to properly disclose required information on statements filed with the House; violated federal conflict of interest laws in connection with his role in a firm providing fiduciary services; and/or engaged in sexual misconduct towards an individual seeking employment in his congressional office."
\u201cIt is beyond time that George Santos is investigated for his campaign finance violations, but it may just be that him being a creepy boss is what gets him booted. Looking forward to the report from the House Ethics Committee.\u201d

— Dr. Cindy Banyai (@Dr. Cindy Banyai) 1677794819
Santos' office said Thursday that "the House Committee on Ethics has opened an investigation, and Congressman George Santos is fully cooperating. There will be no further comment made at this time."
Meanwhile, Stand Up America executive director Christina Harvey said that "George Santos deceived voters in New York's 3rd Congressional District about his résumé, background, and the source of his campaign funds. The House Ethics Committee should condemn Santos in the strongest possible terms and recommend his expulsion from the House of Representatives."
"Speaker McCarthy has promised to remove Santos if he is found to have broken the law, and we will hold him to his word," Harvey continued. "Santos' constituents deserve real representation at home and in Washington, instead of a liar and a fraud with zero credibility."
Stand Up America also joined with Common Cause and more than 50 other groups based in New York this week for a letter calling on the state's congressional delegation "to commit to voting to expel Rep. Santos from Congress."
"As New York state in recent years has made strides toward becoming a national leader on campaign finance issues, voters expect our federal delegation to hold their colleagues to a higher standard of transparency and accountability," they wrote. "Federal prosecutors and regulators are already doing their job. It's time for every member of New York's congressional delegation to make it clear that they are prepared to hold Rep. Santos accountable."
"Failing to do so," they warned, "is putting political gain over the interests of New York voters."
As The Hillnoted Thursday, "The Ethics Committee probe is just one of several investigations into Santos, who is also coming under scrutiny from the Nassau County District Attorney, the New York state attorney general, the Queens district attorney, and reportedly by the U.S. Attorney's Office in the Eastern District of New York."
News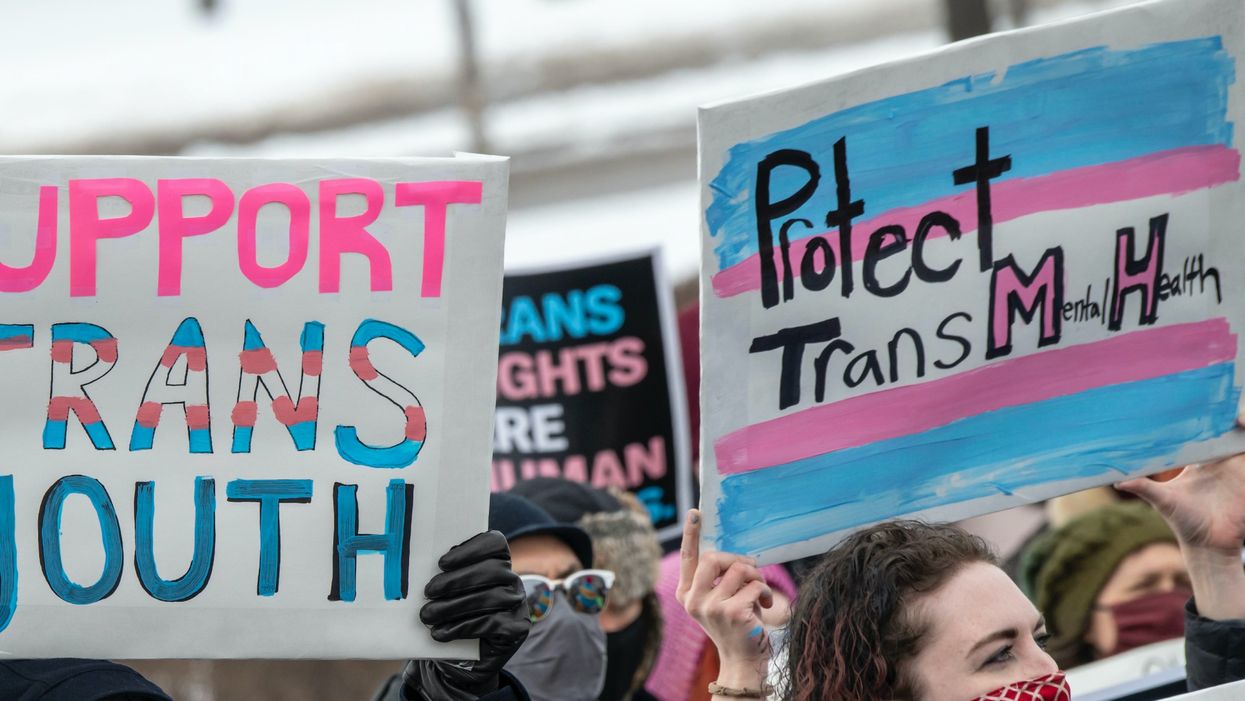 "We will not allow this dangerous law to stand," the ACLU and Lambda Legal vowed after Republican Gov. Bill Lee signed the gender-affirming healthcare ban into law.

A trio of civil rights groups on Thursday said they will sue after Republican Tennessee Gov. Bill Lee ignored pleas from human rights and health experts and signed a bill banning gender-affirming healthcare for transgender youth—a move that came on the same day the governor also approved legislation criminalizing public drag shows.
Under S.B. 1—introduced by state Sen. Jack Johnson (R-23), the same lawmaker behind the public drag ban—transgender minors undergoing hormone therapy or taking prescribed puberty blockers as of July 1, 2023 will be cut off from such care in Tennessee after March 31, 2024. Trans youth not receiving gender-affirming care by July 1 will be barred from doing so in the state.
Tennessee joins Alabama, Arkansas, Arizona, South Dakota, Tennessee, and Utah in outlawing or restricting gender-affirming care for trans youth—and, in the case of Alabama, anyone under age 19. Federal judges have blocked Alabama and Arkansas from implementing their bans. Meanwhile this year, at least 24 states have introduced legislation to prohibit or restrict such care.

Lambda Legal—which along with the ACLU and ACLU of Tennessee announced its intent to sue—accused Lee and Republican lawmakers of "taking away the freedom of families of transgender youth to seek critical healthcare" and "putting the government in charge of making vital decisions traditionally reserved to parents in Tennessee."
"They've chosen fearmongering, misrepresentations, intimidation, and extremist politics over the rights of families and the lives of transgender youth in Tennessee."
"We will not allow this dangerous law to stand," the groups said in a joint statement. "Certain politicians and Gov. Lee have made no secret of their intent to discriminate against youth who are transgender or their willful ignorance about the lifesaving healthcare they seek to ban."
"Instead, they've chosen fearmongering, misrepresentations, intimidation, and extremist politics over the rights of families and the lives of transgender youth in Tennessee," the groups added. "We are dedicated to overturning this unconstitutional law and are confident the state will find itself completely incapable of defending it in court. We want transgender youth to know they are not alone and this fight is not over."
\u201cBREAKING: Tennessee Governor Bill Lee just signed into law a ban on all forms of gender-affirming care for trans people under 18. We're suing.\n\nTennessee \u2014 we'll see you in court.\u201d

— ACLU (@ACLU) 1677791360
Ivy Hill, director of gender justice for the Campaign for Southern Equality, said in a statement after the bill passed that "my heart is breaking for transgender youth all across the country and throughout the South."
"We've known for years that it's never been easy to access gender-affirming care in states like Tennessee and the passage of this bill will only make it harder," they added. "But the trans and queer community across the South will do what we've always done: come together, support each other, and chart new systems that help people live authentic, thriving lives where they know they are loved and supported."
Dr. Allison Stiles, a Memphis physician, said that "this bill, I feel, was born out of fearmongering—out of false rhetoric that we are doing sex-change operations on our children."
"The hate has grown, and we now have a bill that could get parents arrested for taking their gender-dysphoric child to the physician, and their physicians for taking care of them," she asserted.
"There are at least four human beings that I have touched with my hands who are this side of the grave because of the gender-affirming care."
"Just to throw in a little science here... there are four independent aspects to our sexuality," Stiles added. "Our genetics—which could be XX, XO, XY, XXY, XYY—there is our outward appearance, our gender identity, and our sexual preference. The XX and XY fetus are identical, actually, until six weeks of gestation."
Proponents of gender-affirming care noted it saves lives.

"There are at least four human beings that I have touched with my hands who are this side of the grave because of the gender-affirming care," Rev. Dawn Bennett of the Table Nashville, a faith group that centers the LGBTQ+ community, recently asserted.
\u201cAny person at risk of being affected by these restrictions on gender-affirming care should reach out to https://t.co/79KIQtz5zD or https://t.co/zp5TRXGsU3.\u201d

— ACLU of Tennessee (@ACLU of Tennessee) 1677795133
According to the ACLU, Republican lawmakers in more than 20 states are trying to ban gender-affirming care for trans youth—and in some cases, even adults.

Lee also signed a bill on Thursday making Tennessee the first state to criminalize public drag shows. The governor signed the measure amid allegations of hypocrisy following the revelation that he dressed in drag at least once while in high school in the 1970s.
"Drag is not a threat to anyone. It makes no sense to be criminalizing or vilifying drag in 2023," Lawrence La Fountain-Stokes, a professor of culture and gender studies at the University of Michigan who has performed in drag, told the Associated Press.
"It is a space where people explore their identities," La Fountain-Stokes continued. "But it is also a place where people simply make a living. Drag is a job. Drag is a legitimate artistic expression that brings people together, that entertains, that allows certain individuals to explore who they are and allows all of us to have a very nice time. So it makes literally no sense for legislators, for people in government, to try to ban drag."
\u201c@TheTNHoller @GovBillLee I wonder if he was a minor when he dressed in drag? If so, how did his parents allow it?\u201d

— The Tennessee Holler (@The Tennessee Holler) 1677531691
Other GOP-run states—including Idaho, Kentucky, Montana, North Dakota, and Oklahoma—are considering similar drag bans.

News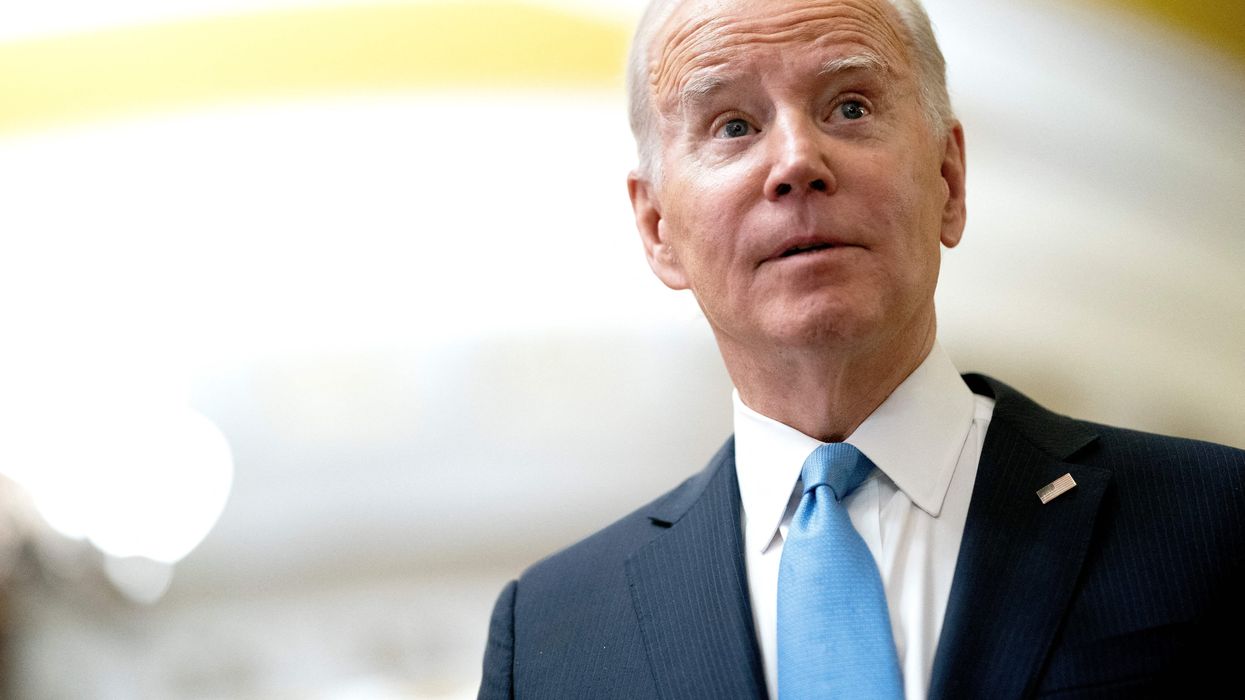 "The 700,000 people who live in D.C. know our community better than anyone else and deserve self-determination," said the ACLU of D.C.
Progressives expressed anger Thursday after U.S. President Joe Biden said that he would sign a Republican-authored resolution repealing criminal justice reforms recently approved by the elected leaders of the District of Columbia.
The GOP-controlled House claimed that the Revised Criminal Code Act (RCCA), enacted in January by city council members representing D.C. residents, would make it easier for people convicted of crimes to avoid punishment and contribute to higher crime rates. Last month, 31 Democrats joined 219 Republicans in passing H.J.Res. 26, which would nullify the changes to Washington's criminal laws that are set to take effect in 2025.
Biden informed Democratic senators during a private meeting on Thursday that he will not veto the resolution if it reaches his desk, The Associated Pressreported. The measure is expected to pass the Senate on a bipartisan basis as early as next week.
"In the name of democracy and common sense, the Senate must respect the District of Columbia's decision to pass the Revised Criminal Code Act."
Later on Thursday, Biden tweeted: "I support D.C. statehood and home rule—but I don't support some of the changes D.C. Council put forward over the mayor's objections—such as lowering penalties for carjackings. If the Senate votes to overturn what D.C. Council did—I'll sign it."
Local lawmakers voted to decrease the district's maximum sentence for carjacking from the current 40 years—equivalent to the penalty for second-degree murder and over twice as long as the penalty for second-degree sexual assault—to 24 years, which is still nine years longer than the harshest carjacking sentences actually handed down in D.C.
Democratic D.C. Mayor Muriel Bowser had opposed the RCCA but supported a Biden veto of H.J.Res. 26 due to the implications for home rule.
Journalist Austin Ahlman called Biden's decision "disgusting." Defending "evidence-based tweaks to the D.C. criminal code" through a veto, Ahlman added, would have had little to no impact on the president during the 2024 election cycle.
Markus Batchelor, national political director at People for the American Way, also condemned Biden, juxtaposing his purported support for democracy abroad with his unwillingness to defend it "for those Americans closest to him."
\u201cPresident Biden summoned the support of the Congress and a global alliance to defend democracy and the will of free people abroad \u2014 and won\u2019t even raise his pen to defend them for those Americans closest to him. https://t.co/zLrOX0ApSu\u201d

— Markus Batchelor (@Markus Batchelor) 1677784766
Democratic U.S. Rep. Eleanor Holmes Norton, who represents D.C. in Congress, told reporters that Biden's position was "news to me, and I'm very disappointed in it."
Earlier this week, Holmes Norton thanked 100-plus organizations for signing a letter to Senate leadership that expresses opposition to congressional resolutions aimed at overturning legislation passed by democratically elected D.C. lawmakers.
"D.C. residents elect their own local officials to govern local affairs, like every other jurisdiction in the country," Holmes Norton said in a statement. "Congressional interference in local affairs is paternalistic, undemocratic, and violates the principle of self-governance."
Prior to Biden's announcement, the ACLU's D.C. chapter wrote on social media, "The 700,000 people who live in D.C. know our community better than anyone else and deserve self-determination."
The group linked to a recent piece written by policy director Damon King, who argued that "in the name of democracy and common sense, the Senate must respect the District of Columbia's decision to pass the Revised Criminal Code Act."
\u201cDid you know that because D.C. is not a state, Congress can assert its will on us and stop us from implementing our own laws? \n\nThe 700,000 people who live in D.C. know our community better than anyone else and deserve self determination. https://t.co/cxwTD2LzBa\u201d

— ACLU of the District of Columbia (@ACLU of the District of Columbia) 1677779280
"In order to overturn our democratic will," King observed, "opponents of the RCCA have spread misinformation about the bill."
Shortly after the D.C. Council unanimously passed the RCCA and then overrode Bowser's veto of the bill by a margin of 12-1, Slate legal reporter Mark Joseph Stern wrote, "If you only read conservative and centrist pundits, you'd think the District of Columbia is about to embark upon a frightening experiment to weaken or abolish criminal penalties for violent crime."
As he explained:
Fox News has devotedfrenzied coverageto the claim that D.C. is "softening" its criminal laws. Republican politicians like Sen. Tom Cotton [R-Ark.] have seized on the story, as have conservative commentators like Erick Erickson, who cited it as evidence that Congress should abolish self-governance in the district. The Washington Post editorial board opined that a new "crime bill could make the city more dangerous," claiming it would "tie the hands of police and prosecutors while overwhelming courts."
"This coverage all repeats the same two claims: that D.C. is poised to slash prison sentences for violent offenses, and that these reforms will lead to more crime," wrote Stern. "Neither of these claims is true."
He continued:
The legislation that D.C. passed in January is not a traditional reform bill, but the result of a 16-year process to overhaul a badly outdated, confusing, and often arbitrary criminal code. The revision's goal was to modernize the law by defining elements of each crime, eliminating overlap between offenses, establishing proportionate penalties, and removing archaic or unconstitutional provisions. Every single change is justified in meticulous reports that span thousands of pages. Each one was crafted with extensive public input and support from both D.C. and federal prosecutors. Eleventh-hour criticisms of the bill rest on misunderstandings, willful or otherwise, about its purpose and effect. They malign complex, technocratic updates as radical concessions to criminals. In many cases, criticisms rest on sheer legal illiteracy about how criminal sentencing actually works.

The D.C. bill is not a liberal wish list of soft-on-crime policies. It is an exhaustive and entirely mainstream blueprint for a more coherent and consistent legal system.
The RCCA is not the only piece of D.C. legislation the House voted to rescind last month. In addition, 42 Democrats joined 218 Republicans in passing H.J.Res. 24, which would nullify the Local Resident Voting Rights Amendment Act.
That measure, enacted last year by the D.C. Council, would allow noncitizens who meet residency and other requirements to vote in local races.
The bill's fate in the Senate, and whether Biden would veto a resolution seeking to overturn it, remains unclear.
News
SUPPORT OUR WORK.
We are independent, non-profit, advertising-free and 100%
reader supported.