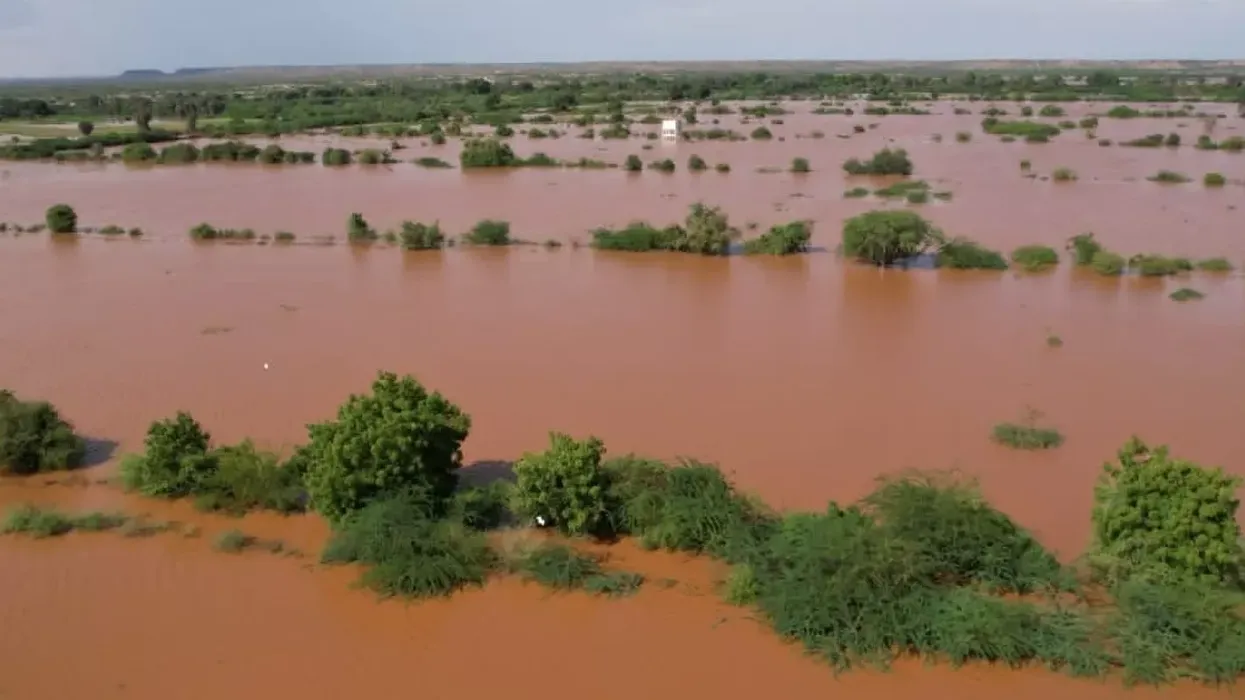 These approaches are proven to help communities adapt to the damage already done and can transform current systems to help minimize future consequences.
Where I live in Kenya, weeks of heavy rainfall and severe flooding have caused deaths, displacement, and damage to crops and infrastructure. So far, 33 people have died and more than 121,000 have been forced to relocate. We were already struggling with hunger and poverty after a severe, prolonged drought, which affected more than 4 million Kenyans. This climate whiplash from extreme drought to extreme flooding is unprecedented, and we need to build new systems for adaptation and resilience.
The situation is not unique to Kenya. Many of the world's poorest countries bear the brunt of the climate crisis, despite contributing the least to the problem. Somalia experienced its worst drought in 40 years, floods have devastated Pakistan, and the impacts of a worsened El Niño in Central America are not just tragedies, but a great injustice.
Rising global temperatures are having immediate impacts on the world's most vulnerable people. As temperatures rise and weather patterns grow more unpredictable, basic necessities are becoming increasingly scarce. Already more than 783 million people go to bed hungry every night. The Lancet predicts that 525 million more people could face climate-induced hunger as soon as 2041.
Climate and hunger are intimately linked and current systems have failed the world's most vulnerable communities.
With the world's largest climate gathering, COP28, around the corner, these urgent implications are top of mind, with a full day dedicated to how climate is impacting food, agriculture, and water—something our teams deal with every day.
Our teams work in 55 countries, responding to climate catastrophes that undermine food security and livelihoods all over the world. Increasingly, climate collapse is forcing people to leave their homes and start anew. Women are particularly vulnerable, since in some regions, women make up more than 60% of the agricultural workforce yet own only 20% of the land. The impacts of biodiversity loss, extreme weather events, and shorter growing seasons are being felt globally.
At COP28, Action Against Hunger is calling for governments to take action in these five ways:
Increase Access to Climate Finance For the Most Vulnerable: The U.N.'s $100 billion-per-year target for international climate finance has been missed repeatedly, leaving vulnerable communities bearing the brunt of climate breakdown without sufficient support. Industrialized countries must at least double their contributions to the Green Climate Fund, make funds easier to access, increase the proportion of grants (since loans can worsen the debt crisis for low-income countries), and explore innovative sources of finance such as taxation based on the "polluters pay" principle.
Agroecological Food System Transformation: The climate crisis is one reason 783 million people go to bed hungry each night. Paradoxically, global food systems cause one-third of greenhouse gas emissions and destroy ecosystems. Now, the agricultural industry is promoting technological solutions to reduce and offset emissions, an approach that can make smallholder farmers more dependent on outside resources, increasing poverty and decreasing resilience. Agroecology, a form of sustainable farming that helps people make the most of their local natural resources, can diversify and localize food production, promoting health, sustainability, and social justice. Governments should implement policies and provide funding for agroecological approaches based on local and Indigenous knowledge that empower smallholder farmers and workers, especially women.
Safeguard the Right to Water: Water, sanitation, and hygiene (WASH) investments can prevent disease, promote food security, and help communities adapt to the climate crisis. Yet, half the world's population is already experiencing severe water scarcity, meaning water security must top the COP agenda. We are calling for investments in WASH infrastructure and more resilient health facilities that can withstand disasters, as well as nature-based solutions for water management.
Recognize and Support Women as Agents of Change: Women and girls are disproportionately impacted by climate collapse since their livelihoods often rely on local food systems and they have fewer safety nets such as land, property, and other assets. Women also hold many solutions, as they are often custodians of biodiversity, pioneers in agroecology, and at the forefront of adaptation efforts. Women from diverse backgrounds must be included in negotiations, and governments and companies must listen to their voices and the transformative approaches they promote.
Anticipate and Address Rising Humanitarian Needs: Extreme weather exacerbates humanitarian crises and can create situations of acute hunger, especially in combination with conflict and economic instability. The global community must scale up humanitarian funding that is flexible, multi-year, and forecast-based.
Climate and hunger are intimately linked and current systems have failed the world's most vulnerable communities. These five approaches are proven to help communities adapt to the damage already done and can transform current systems to help minimize future consequences. Without serious intervention, hunger will rise. Despite the dire outlook, climate-resilient solutions are available and effective. But we have to act now.
Opinion