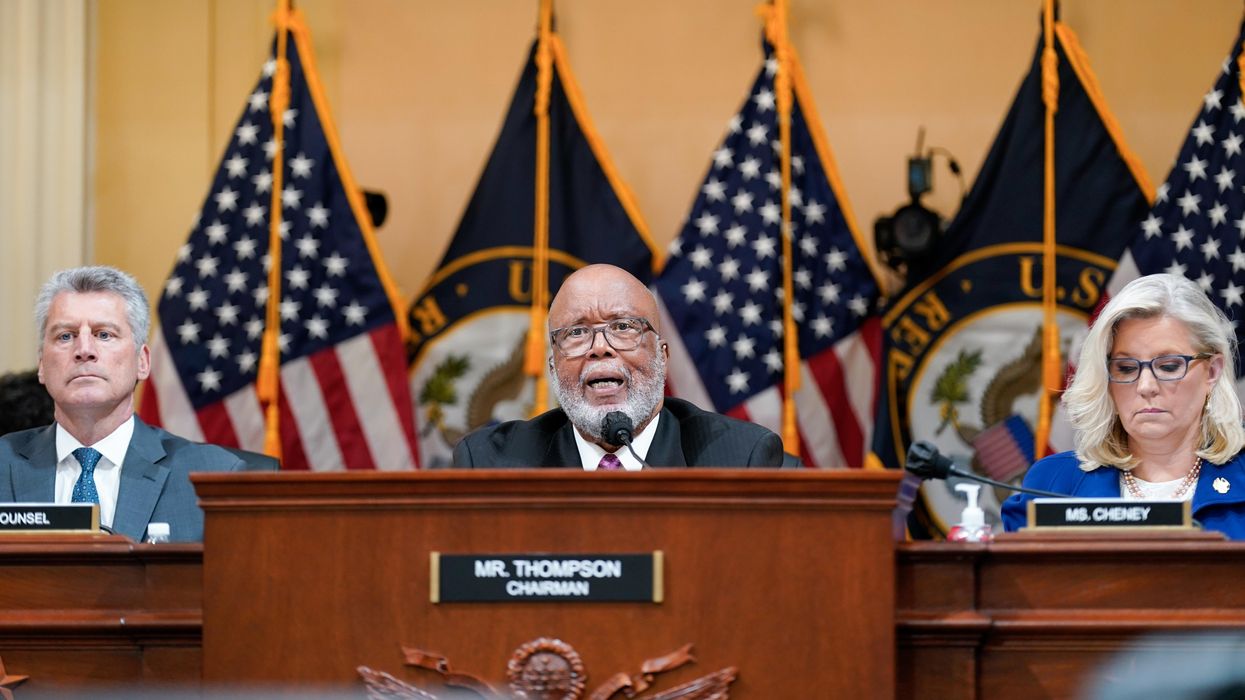 "I think you have to be treated like any other American who breaks the law, and that is, you have to be prosecuted," said one member of the panel on Sunday.
The final public hearing of the Select Committee to Investigate the January 6th Attack on the United States Capitol will be held Monday afternoon, a televised session that will include a vote on issuing criminal referrals against former president Donald Trump to the U.S. Department of Justice.
In public statements and interviews over recent days, committee members have made clear their shared belief that Trump is guilty of criminal conduct related to his involvement in the lead up to the insurrection that took place on January 2, 2021 and his behavior on that day.
"I think the president has violated multiple criminal laws," said Rep. Adam Schiff (D-Calif.) during a Sunday appearance on CNN. "And I think you have to be treated like any other American who breaks the law, and that is, you have to be prosecuted."
While referrals by the committee would carrying no specific legal consequences for Trump, the ultimate question remains whether Attorney General Merrick Garland will file criminal charges against the former president who last month announced he is seeking the presidency in 2024.
Watch Monday's hearing live at 1:00 pm local time in Washington, D.C.:
According to the Washington Post:
The criminal and civil referrals will precede the release of a final report compiled by the committee that will tell the most comprehensive story to date of the events leading up to the attack and Donald Trump's role in fomenting it.

The committee is expected to vote on referring Trump for three charges: obstruction of an official proceeding of Congress, conspiracy to defraud the United States and insurrection. Politico first reported that the three charges would be considered by the panel.
In addition to DOJ referrals for Trump, the committee is also considering consequences over ethics violations for Republican members of Congress who refused to comply with subpoenas issued by the panel.
"None of the subpoenaed members complied," said Rep. Jamie Raskin (D-Md.), a committee member, said during a closed-door meeting on Sunday, according to reporting by NBC News. "And we are now referring four members of Congress for appropriate sanction with the House Ethics Committee for failure to comply."
News