Florida Judge Orders New Hearing for Evidence of Briton's Innocence
A judge in Florida has ordered a full evidentiary hearing in the case of Krishna ('Kris') Maharaj, a British businessman who has been in prison since receiving a death sentence in 1987.
Mr Maharaj's original sentence was quashed in 2002, after serious misconduct by the judge and prosecution in his original trial came to light, but he has remained in prison ever since, despite mounting evidence that he is innocent.
LONDON
A judge in Florida has ordered a full evidentiary hearing in the case of Krishna ('Kris') Maharaj, a British businessman who has been in prison since receiving a death sentence in 1987.
Mr Maharaj's original sentence was quashed in 2002, after serious misconduct by the judge and prosecution in his original trial came to light, but he has remained in prison ever since, despite mounting evidence that he is innocent.
Now 75 years old, Mr Maharaj was handed a death sentence three decades ago in Miami for the murders of Derrick and Duane Moo Young. Over the years, evidence suppressed by the US government has leaked, showing the Moo Youngs were laundering up to US$5bn for the Colombian drug cartels. Recently, former cartel operatives admitted that the murders were carried out by the Medellin cartel on the orders of drug baron Pablo Escobar.
Today, at the 11th Judicial Circuit Court of Florida in Miami, Judge William Thomas ordered a full evidentiary hearing in Mr Maharaj's case, to consider issues of innocence; governmental suppression of favourable evidence; and perjury by prosecution witnesses.
Clive Stafford Smith, Mr Maharaj's lawyer and Director of legal charity Reprieve said: "This is fantastic news. Judge Thomas has shown great courage in ordering this crucial new hearing, which is a vital step along the road to finally proving Kris' innocence. At last, after 27 years in prison for a crime he patently did not commit, there is a chance that justice will be done in Kris' case."
Reprieve is a UK-based human rights organization that uses the law to enforce the human rights of prisoners, from death row to Guantanamo Bay.
LATEST NEWS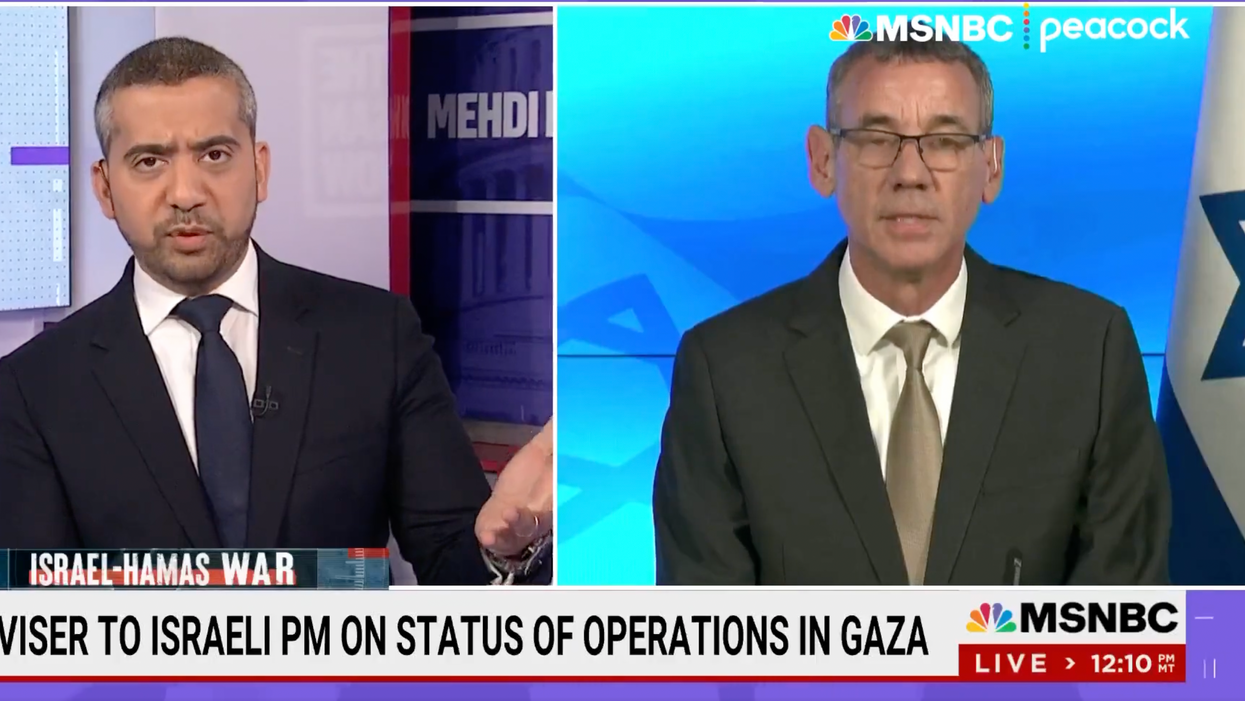 "Mehdi Hasan's program has felt like an oasis on air and more needed than ever," said one Palestinian American advocate of the journalist's Gaza coverage.
Progressives on Thursday said the American public was losing a vital voice that for nearly two months has offered rare critical coverage of the U.S.-backed Israeli assault on civilians in Gaza, as MSNBC announced it was canceling "The Mehdi Hasan Show."
The show began on the streaming service Peacock in 2020 and Hasan has hosted the weekend program on the network since 2021. He has gained recognition in the past for his incisive interviews of former Blackwater CEO Erik Prince and GOP presidential candidate Vivek Ramaswamy.
More recently he has provided viewers with commentary on the war in Gaza, in which more than 15,000 Palestinians have been killed so far, while also condemning Hamas' attack against civilians in southern Israel on October 7 as "undeniably, a vicious act of terror."
"How many more innocent people are going to die, and what will be achieved?" asked Hasan in one segment last month. "Does killing innocent Palestinians in Gaza, and not just members of Hamas, killing a Palestinian child every 15 minutes since October 7... Does that help defeat Hamas?"
Guardian columnist Owen Jones said there is "no better interviewer than Mehdi Hasan: forensic, razor-sharp, an encyclopedic knowledge."

"So MSNBC has now canceled his show," Jones said. "The few mainstream voices who challenge Israel's mass slaughter of Gaza are under attack."
As the cancellation of Hasan's show was announced, Palestinian American human rights lawyer Noura Erakat pointed to his recent interview with Mark Regev, an adviser to Israeli Prime Minister Benjamin Netanyahu, as "a whole class on journalistic method."
In the interview, Hasan implored Regev to admit Israel's onslaught has led to a high death toll of Palestinians, pushed back against his claim that Israel has targeted Hamas members, and demanded he address misinformation from his own government about the war.
"They canceled Mehdi Hasan for interviews like this—evidence-based and willing to challenge power," said author Sarah Kendzior of the Regev segment, "and it is doubtful he will be the only journalist pushed out for daring to practice journalism."
The Progressive Change Campaign Committee (PCCC) pointed out that on Wednesday evening Hasan appeared on "The Daily Show" to promote his program.
"To be clear, there was no instigating outrage. No shocking new thing," said the group. "He was acceptable (and cool) enough for 'The Daily Show,' and MSNBC let him go out and promote the network, and then they blindside one of their best hosts?"
"It's a huge programming mistake to kick voices like Mehdi Hasan off the air instead of asking: Why are they resonating with the public as they challenge power and question conventional wisdom?" the PCCC added.
MSNBC president Rashida Jones reportedly told staffers that the network was reshuffling its weekend programming—cutting Hasan's show and adding a program with hosts including Democratic strategist Symone Sanders-Townsend and former Republican National Committee Chair Michael Steele—"to better position ourselves as we head into the presidential election."
In canceling Hasan's show, noted journalist David Sirota, MSNBC is eliminating not only one of its most vocal critics of Israel, but also "one of the only people in cable TV news who has been willing to report critically on both parties."

"Canceling him," said Sirota, "is another step in the deliberate homogenization of news content into pure red-vs-blue infotainment" ahead of the election.
News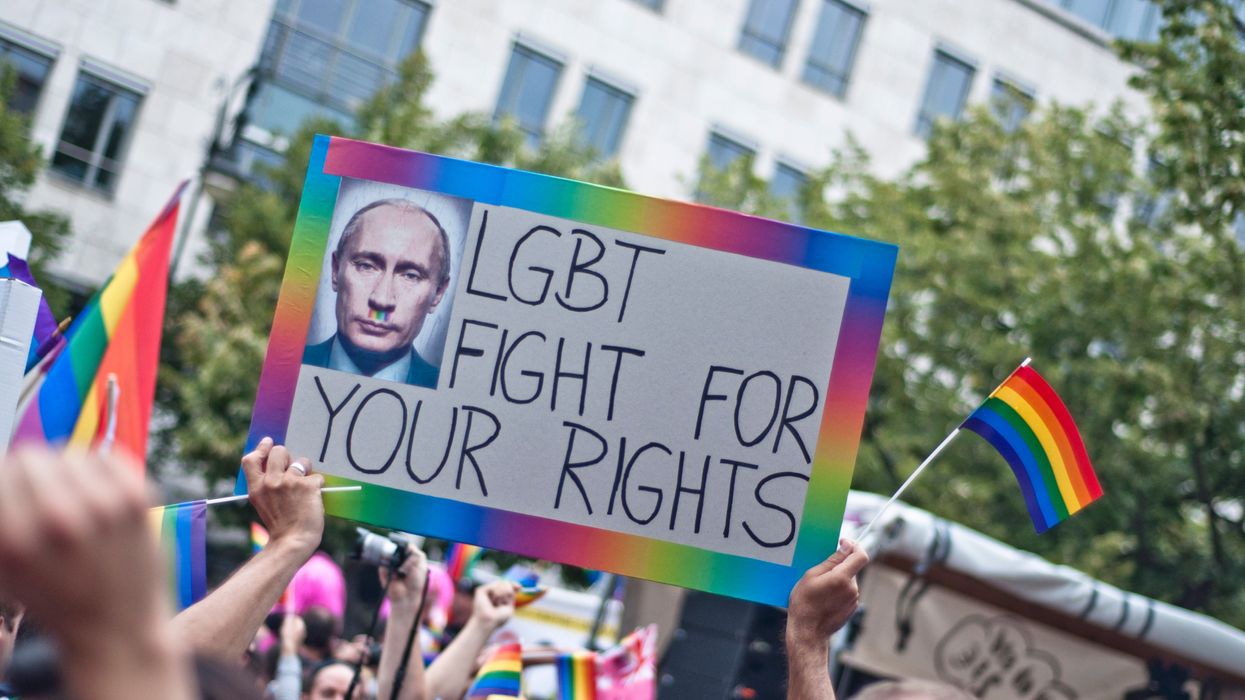 "This is real repression. There is panic in Russia's LGBT community," said one gay official in St. Petersburg. "People are emigrating urgently."
In a decision that Amnesty International decried as "shameful and absurd," Russia's Supreme Court on Thursday banned the "international LGBT movement"—which critics noted doesn't actually exist—as an "extremist organization," a move human rights groups said will subject the country's already oppressed queer community to further repression.
During a closed hearing, Russia's highest court sided with the country's Justice Ministry, which earlier this month filed a lawsuit accusing the "LGBT movement" of fomenting social and religious discord.
LGBTQ+ advocates said the ruling will effectively silence queer activism in a country that banned so-called "gay propaganda" a decade ago, one of numerous legal attacks on gay rights including a law signed in July by Russian President Vladimir Putin prohibiting gender-affirming healthcare and stripping transgender people of marriage and parental rights.
"Russian authorities should immediately end this perverse persecution of LGBT people and concerned countries should support LGBT people and their advocates facing extreme risks and persecution in Russia," Human Rights Watch (HRW) said in a statement.
According to HRW:
Under Russian criminal law, participating in or financing an extremist organization is punishable by up to 12 years in prison. A person found guilty of displaying such groups' symbols faces up to 15 days in detention for the first offense and up to four years in prison for a repeat offense. The authorities may include individuals suspected of involvement with an extremist organization in the countrywide "list of extremists" and freeze their bank accounts. People deemed to be involved with an extremist organization are barred from running for public office.
Tanya Lokshina, HRW's associate Europe and Central Asia director, asserted that the court's move "apparently serves a dual purpose."
"It is meant to increase the scapegoating of LGBT people to appeal to the Kremlin's conservative supporters before the March 2024 presidential vote and to paralyze the work of rights groups countering discrimination and supporting LGBT people," she said.
Sergei Troshin, a municipal deputy in St. Petersburg who came out as gay last year, told the BBC that he thinks the court's ruling "will mean that anyone whom the state considers an LGBT activist could receive a long prison sentence for 'participating in an extremist organization.'"
"For the organizer of such a group, the prison term will be even longer," he added. "This is real repression. There is panic in Russia's LGBT community. People are emigrating urgently. The actual word we're using is evacuation. We're having to evacuate from our own country. It's terrible."
Since Russia invaded Ukraine last year, the Kremlin has increasingly touted "traditional values" as a bulwark against "degrading" Western cultural influences. An expanded version of the 2013 "gay propaganda" law is currently advancing in Russia's State Duma, the lower house of the country's Federal Assembly.
The advocacy group Rainbow Europe this year ranked Russia the third-worst European nation for LGBTQ+ rights, ahead of only Turkey and Azerbaijan.
Yan Dvorkin, an exiled Russian transgender activist who heads the advocacy group Center T, toldAl Jazeera that the court's ruling marks a "new low point of insanity."
Dvorkin said that since Russia is "losing the war" in Ukraine, many Russians are "very frustrated and dissatisfied with the government."
"It's very easy to take that anger out on LGBTQ people," he added.
Vitaly Milonov, a notoriously homophobic member of the State Duma from the ruling United Russia party, told the BBC that the Supreme Court ruling is "not about sexual minorities or the private life of individuals."
"It's more about the political agenda proclaimed by this LGBT international movement," he said.
"And I'm looking forward to the next step: banning the six-color rainbow flag," Milonov added. "We don't need this flag. It's a symbol of the fight with the traditional family. I hope that no one can show this flag in Russia."
News
One project in particular, the CP2 export terminal, "would be the most harmful facility built in the United States," one frontline activist said as campaigners delivered petition signatures.
Climate and environmental justice campaigners on Thursday delivered more than 200,000 petition signatures calling on the Biden administration to reject the Calcasieu Pass 2, or CP2, liquefied natural gas export facility as well as all other planned LNG infrastructure.
Environmental advocates and progressive lawmakers have been increasingly raising the alarm about CP2 and the broader expansion in LNG exports, pointing out that they put both the U.S. climate goals and frontline Gulf Coast communities at risk. CP2, for example, would emit 20 times as many greenhouse gases as the controversial Willow oil drilling project in Alaska.
"CP2, the proposed liquefied natural gas project that is proposed to come right in my backyard, where me and my children live, would be the most harmful facility built in the United States," Roishetta Ozane, founder and director of the Louisiana-based mutual aid organization Vessel Project, said in front of the U.S. Department of Energy (DOE).
The petition, circulated by Fossil Free Media, urged President Joe Biden and Energy Secretary Jennifer Granholm to halt all new approvals for LNG export projects until the DOE changes how it determines whether such projects serve the public interest.
"It is critical that DOE assess the climate, environmental justice, and consumer impacts when determining whether exports are in the public interest, especially as the agency considers its current pipeline of nearly 20 LNG export projects under review," the petition reads in part.
It first argues that exporting LNG will hurt U.S. energy customers, since exporting the fuel would raise domestic prices. Second, it points to a Sierra Club analysis finding that existing and proposed LNG export facilities would have the same impact on the climate over their lifetimes as 675 coal plants.
"We are already overburdened and overflowing with fossil fuel extractive industry."
"Every time the United States approves a new LNG facility, that is giving us 30 more years of pollution," Ozane said Thursday. "How are we going to meet our climate goals? We are contributing to this climate catastrophe that we are in."
The petition also points out that CP2 and other LNG export facilities would only increase the local pollution burden on communities in the Gulf Coast already disproportionately impacted by the oil, gas, and petrochemical activities. Frontline activists have highlighted that Venture Global, the company behind CP2, has a history of environmental violations. Its Calcasieu Pass terminal, after which CP2 would be modeled, violated its air permit more than 2,000 times during its first year of operations.
During the petition delivery, Ozane said that she has to call her children inside every time that gas or smoke flares from one of the 12 petrochemical facilities in her vicinity, adding that she was "afraid of the air that they are breathing."
"We are already overburdened and overflowing with fossil fuel extractive industry," Ozane said. "We don't need any more."
After delivering the signatures to the DOE, the activists then presented them at the headquarters of Venture Global.
Ozane noted that the petition delivery comes as world leaders gather for the United Nations Climate Change Conference (COP28) in the United Arab Emirates. Ozane said that she would attend the conference next week to let the delegates know that the U.S. was not keeping its climate promises as it plans to expand LNG exports.
350.org and Third Act co-founder Bill McKibben, who publicized the fight against the LNG buildout in a September New Yorker article, has noted that, while climate accounting rules don't count a country's fossil fuel exports as part of its total emissions, they still contribute to the climate crisis.
"If this buildout continues, and if you counted the emissions from this gas against America's totals, it would mean that American greenhouse gas emissions would not have budged since 2005," McKibben wrote on his Substack.
But climate activists like McKibben and Ozane are hoping that the Biden administration will heed their warnings and stop the LNG expansion.
"With the agency's pending decision on the CP2 export application, in particular, the stakes could not be higher," the petition concludes. "Please do the right thing and stop approving these projects that hurt our climate, communities, and economy."

McKibben celebrated Thursday's action on social media.
"200,000 signatures is nothing to sneeze at," he tweeted, "and my sense is this fight is just going to grow!"
News