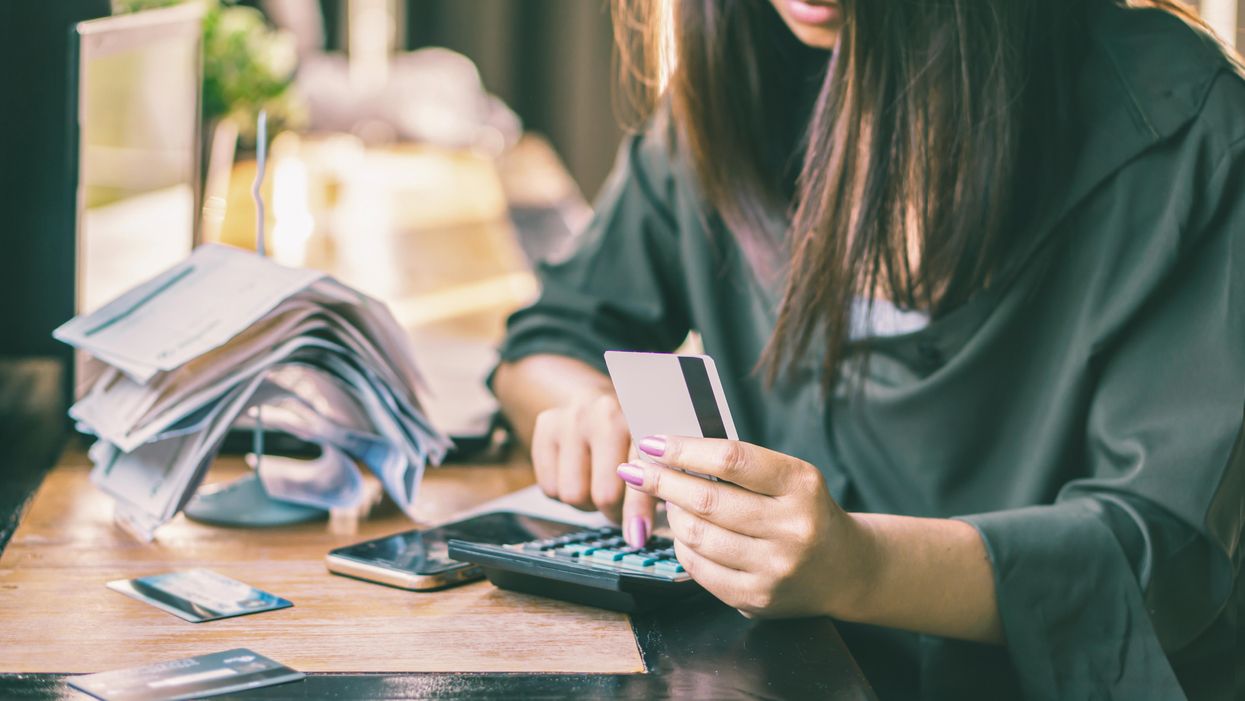 One advocate said the proposal "proves that the bullying behavior of companies who abuse Americans for their own profit will not stand from the CFPB."
The Biden administration on Wednesday was widely praised for unveiling proposed regulatory changes that could save American families up to $9 billion a year by cracking down on unfair credit card late fees from U.S. banks.
"Over a decade ago, Congress banned excessive credit card late fees, but companies have exploited a regulatory loophole that has allowed them to escape scrutiny for charging an otherwise illegal junk fee," said Consumer Financial Protection Bureau (CFPB) Director Rohit Chopra. "Today's proposed rule seeks to save families billions of dollars and ensure the credit card market is fair and competitive."
The CFPB proposed amending regulations related to the Credit Card Accountability Responsibility and Disclosure (CARD) Act to ensure that late fees—now as high as $41—are "reasonable and proportional" to the costs incurred by companies. The rule would limit most late fees to $8, ban fees greater than 25% of the required payment, and end automatic annual inflation adjustments.
"Regulations seldom deliver such concrete benefits to consumers as the plan that the CFPB has set in motion today."
Like Chopra, Liz Zelnick, director of economic security and corporate power at Accountable.US, highlighted that "despite Congress' ban on excessive late fees, the Federal Reserve's loophole has allowed greedy credit card companies to collect exorbitant charges that were designed to profit from consumers living paycheck-to-paycheck."
"The CFPB's crackdown on these exploitative charges will redirect billions from the pockets of big banks to consumers' wallets and our economy," she said. "Today's rule proposal proves that the bullying behavior of companies who abuse Americans for their own profit will not stand from the CFPB."
Elyse Hicks, consumer policy counsel at Americans for Financial Reform, pointed out that "regulations seldom deliver such concrete benefits to consumers as the plan that the CFPB has set in motion today."
"This agenda, created after the financial crisis in 2008, is as relevant as ever, looking out for Americans' financial interests, and keeping an eye on the big banks and predatory lenders who would rip them off," Hicks added.
The proposal comes as the Fed on Wednesday is expected to yet again raise the interest rate for interbank lending, despite repeated warnings from progressive economists and advocates about the negative impacts for working people. The U.S. central bank's federal funds rate influences the interest rates used by credit card companies.

\u201cExcellent work by @CFPB! This proposal to end excessive #creditcard #latefees could save consumers $9 billion if adopted. It will have a \ud835\udc2b\ud835\udc1e\ud835\udc1a\ud835\udc25, \ud835\udc26\ud835\udc1e\ud835\udc1a\ud835\udc27\ud835\udc22\ud835\udc27\ud835\udc20\ud835\udc1f\ud835\udc2e\ud835\udc25 impact on the lives of everyday consumers. This is what it means to #ProtectConsumers! #DefendCFPB\u201d

— NCLC (@NCLC) 1675266399
The CFBP's announcement also coincided with a Presidential Competition Council meeting. National Economic Council Director Brian Deese told reporters Tuesday that Biden would use the Wednesday meeting to urge Congress to pass legislation targeting "junk" fees from airlines, online event ticketing services, resorts, and internet, phone, and television providers.
"These fees can be incredibly frustrating for typical Americans who have to travel or who are seeking to just engage in practical ways in our economy, like accessing internet services—they cost consumers billions of dollars a year, they make it harder for people to comparison shop," Deese said during a press call, according toCNN. "But they also reduce competition and make it more difficult for innovators and new businesses to break into markets and offer better services at lower prices."
Applauding Biden's moves, Sen. John Fetterman (D-Pa.) said Wednesday that "the hidden fees attached to airline, concert, hotel, and telephone or internet bills are obscene... It's time for companies to stop hiding their real prices, and start being honest with their consumers."
Sen. Elizabeth Warren (D-Mass.) similarly praised the administration's "efforts to protect consumers," declaring that "Congress should follow President Biden's lead and crack down on junk fees on tickets, airfare, internet, hotels, and more."
Warren also celebrated the credit card fee proposal from the CFPB—her brainchild—calling the rule "terrific news."
News